Return to Headlines
Dr. Lori Rapp Named 2023 Texas PTA Superintendent of the Year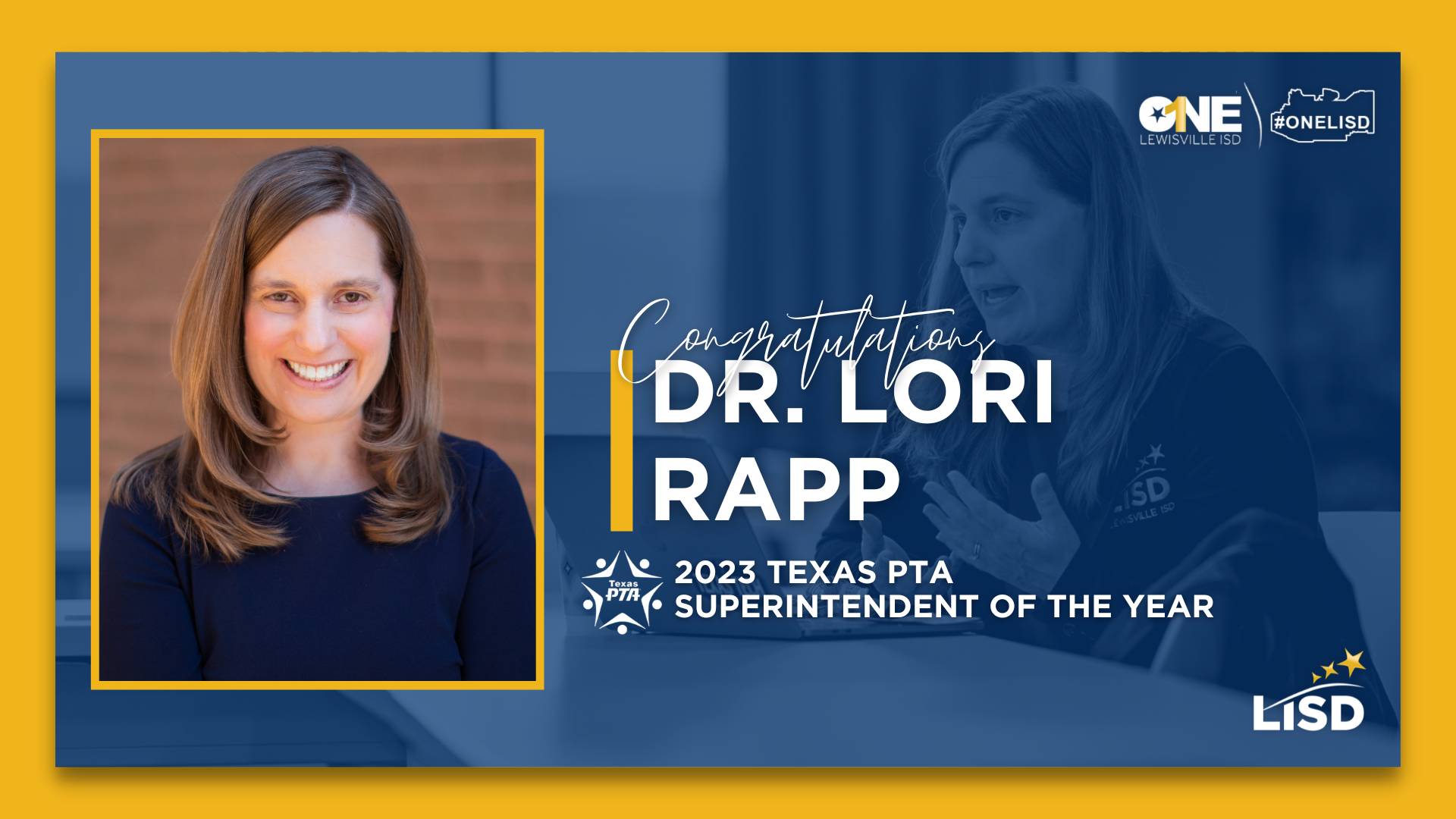 The Texas PTA has recognized Lewisville ISD superintendent Dr. Lori Rapp as the 2023 Superintendent of the Year. This award comes on the heels of the 2022-23 school year, Dr. Rapp's first full term at the helm of LISD.
Nominations were received by the Texas PTA, collected from communities across the state. Nominees were then asked to provide responses to a series of questions related to engaging district students and families, creating a positive learning environment and empowering their PTA. Submissions were reviewed by PTA leadership in order to determine the winner.
"It's a huge honor for Dr. Rapp to receive the Texas PTA 2023 Outstanding Educators award," said LISD Council of PTAs president Jennifer Perry. "Not only is this award given to only one superintendent in Texas, but Dr. Rapp was selected by PTA leaders across the state who recognize the positive impact she's made in the LISD community during her first year as superintendent."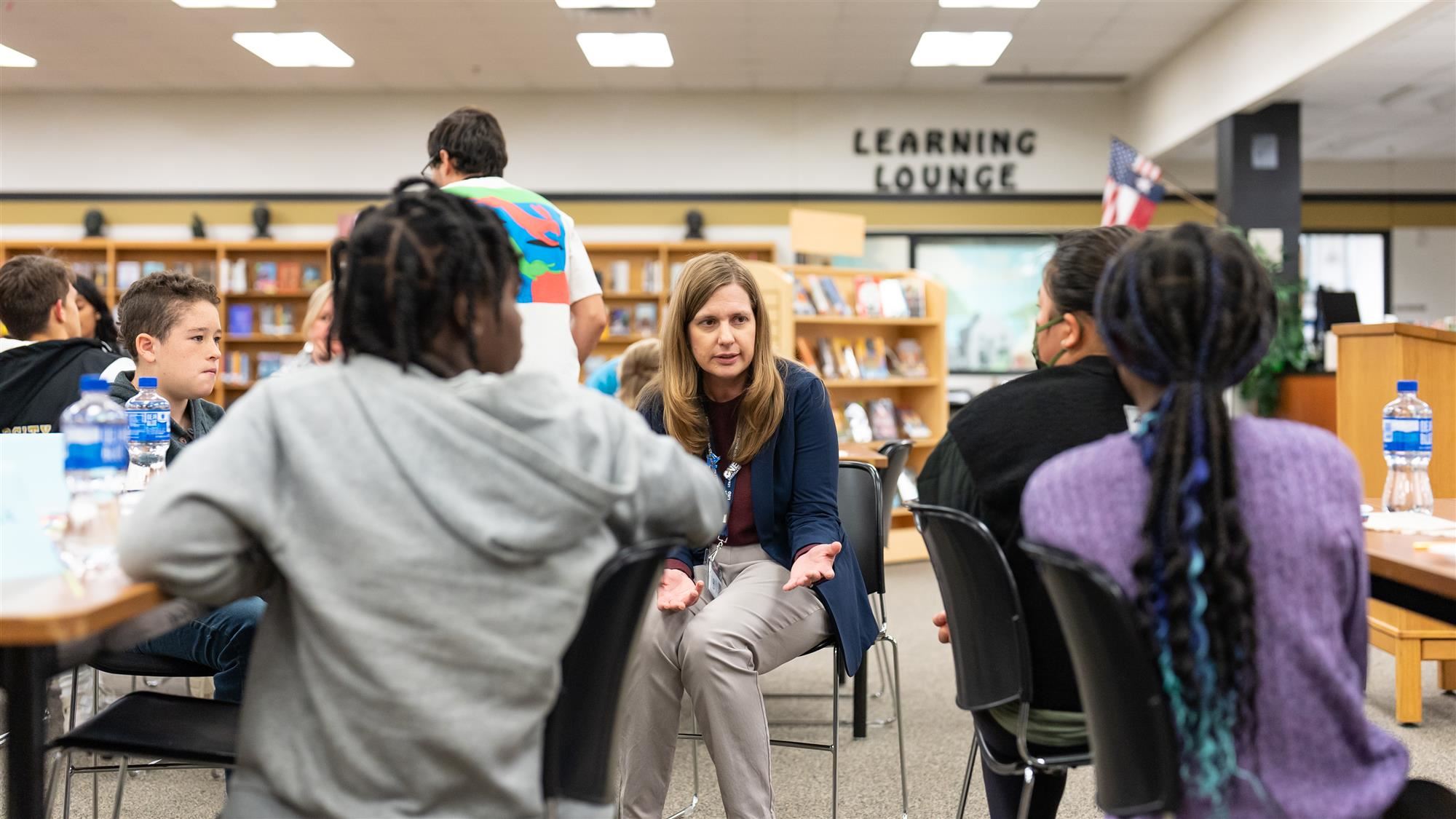 Since beginning her tenure as superintendent in February 2022, Dr. Rapp has provided transformative leadership to LISD, bolstering community engagement, driving new communication efforts, strengthened the positive culture of the district and built an environment of advocacy for public education. She has also continued in her mission to reach as many members of the LISD community as possible through her #RappOnTheRoad campus visits, various newsletters to internal and external audiences, and "Lunch with Lori" stops across the district.
"I think what makes Dr. Rapp so impactful is her heart," continued Perry. "She genuinely cares and takes the time to listen to students, teachers, staff, parents, volunteers and all LISD stakeholders. As a result, Dr. Rapp has truly built a sense of unity within our large district. As a parent and PTA volunteer under Dr. Rapp's leadership I feel valued and proud to be a part of our One LISD community."
With preparation for the 2023-24 school year already in full swing, the award provided Dr. Rapp with an opportunity to reflect on the successes of the previous term.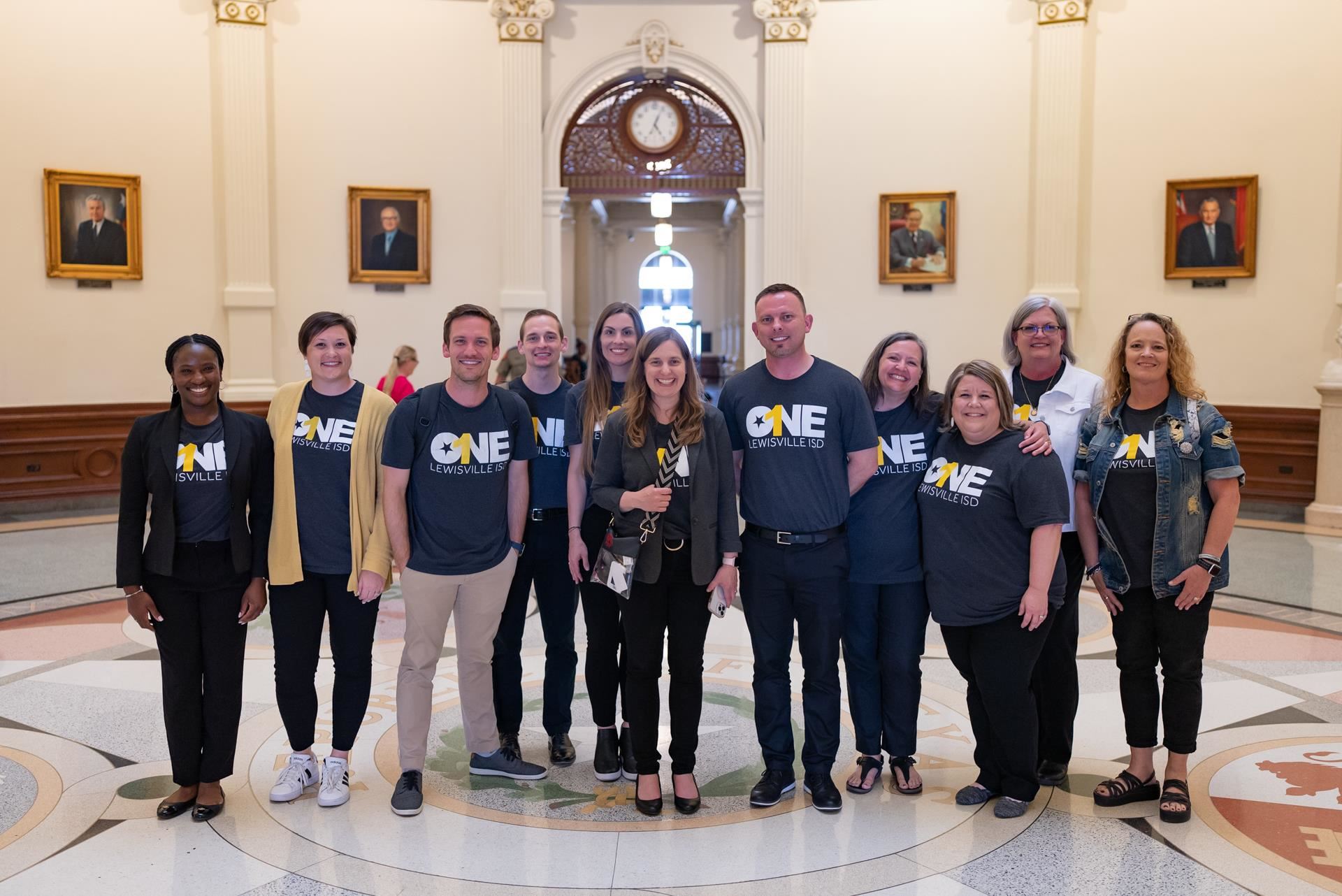 "It's truly an honor to receive this recognition from the Texas PTA," expressed Dr. Rapp. "It really takes a full commitment from students, families and staff to create a positive learning environment within LISD and the buy-in that we've seen across the board has been incredible to see. When everyone feels connected to our mission, it helps us to make sure that every day is a great day for kids."
Dr. Rapp and all of the 2023 Texas PTA Outstanding Educator Award winners will be recognized during the organization's Talk of Texas Lunch in July. Click here to see a full list of award winners and learn more about the Outstanding Educator Awards.
---
From the beginning, Lewisville Independent School District has committed to ensuring all students are confident, equipped with the knowledge and skills to thrive and adapt for their future. Visit Best Schools in Texas for more information about joining the LISD family.