Return to Headlines
Mis Raíces: A Celebration of Who We Are & Where We Come From
For years, Lewisville High School's Harmon campus has celebrated the many Hispanic and Latino cultures that are represented by the school's students and staff. This year the event, "Mis Raíces: A Celebration of Who We Are & Where We Come From," served not only as a celebration of heritage, but as a loving memorial to its creator José Dominguez.
Dominguez, a 2018 LISD Teacher of the Year finalist, wanted to provide students with a way to honor their cultures and share them with the rest of the Harmon and LISD communities. This year, Dominguez had laid the groundwork for a revitalized event, which would ultimately become "Mis Raíces," or "My Roots," with fellow Harmon educators and administrators.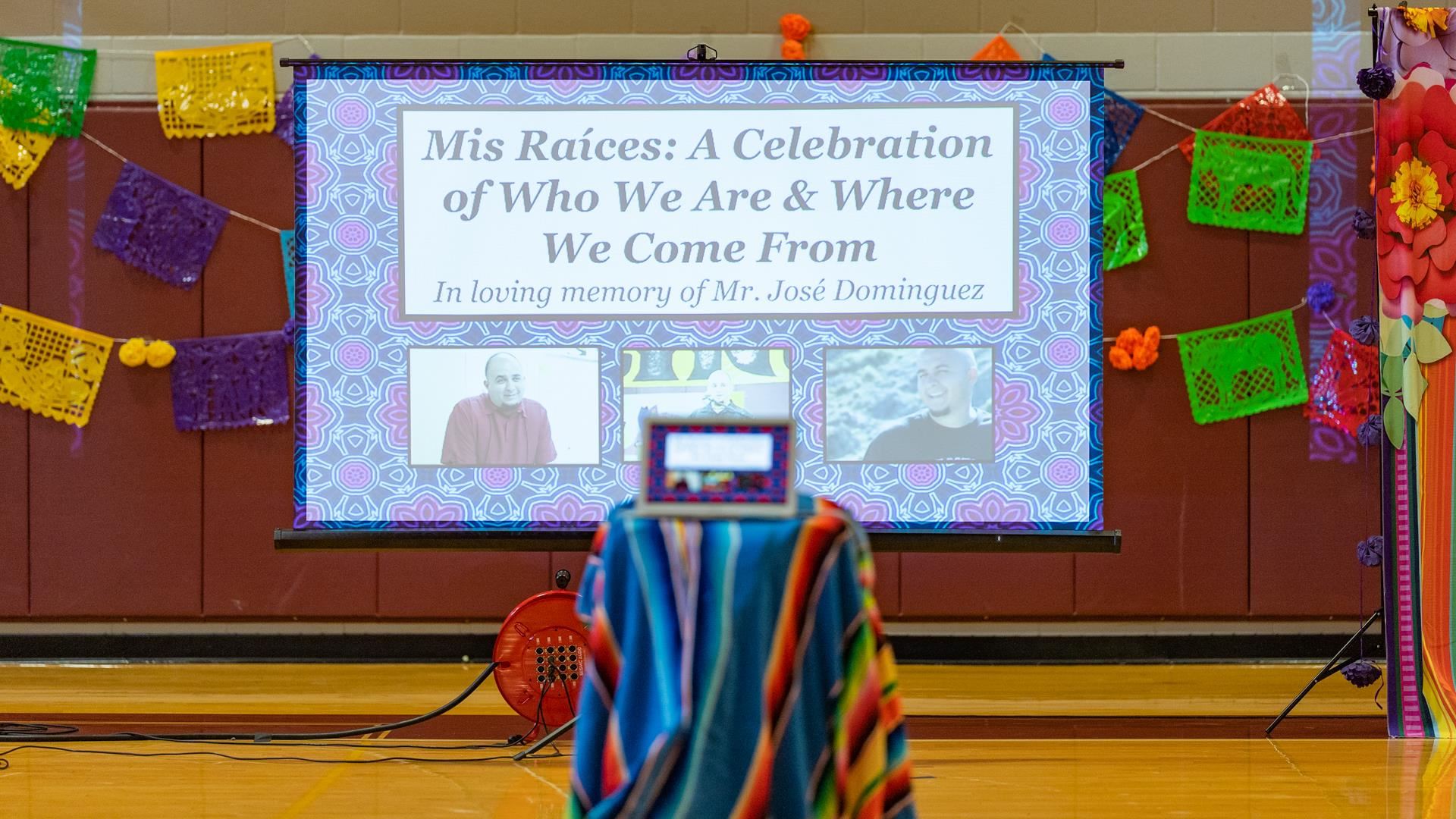 José Dominguez tragically passed away in November 2022. Harmon staff, students, and the Dominguez family were determined to continue with the event in his honor.
Cindy Rodriguez, Harmon's Dean of Student Services, described how Mis Raíces began to take shape throughout the school year.
"We put together a Spanish Club to help identify students from different areas of Latin America. In our first meeting, we told our students that we wanted to have a big celebration to honor the work that Mr. Dominguez had done. We surveyed the students in the Spanish Club, our newcomer classes and classes that had our English-learning students and we started practicing every week."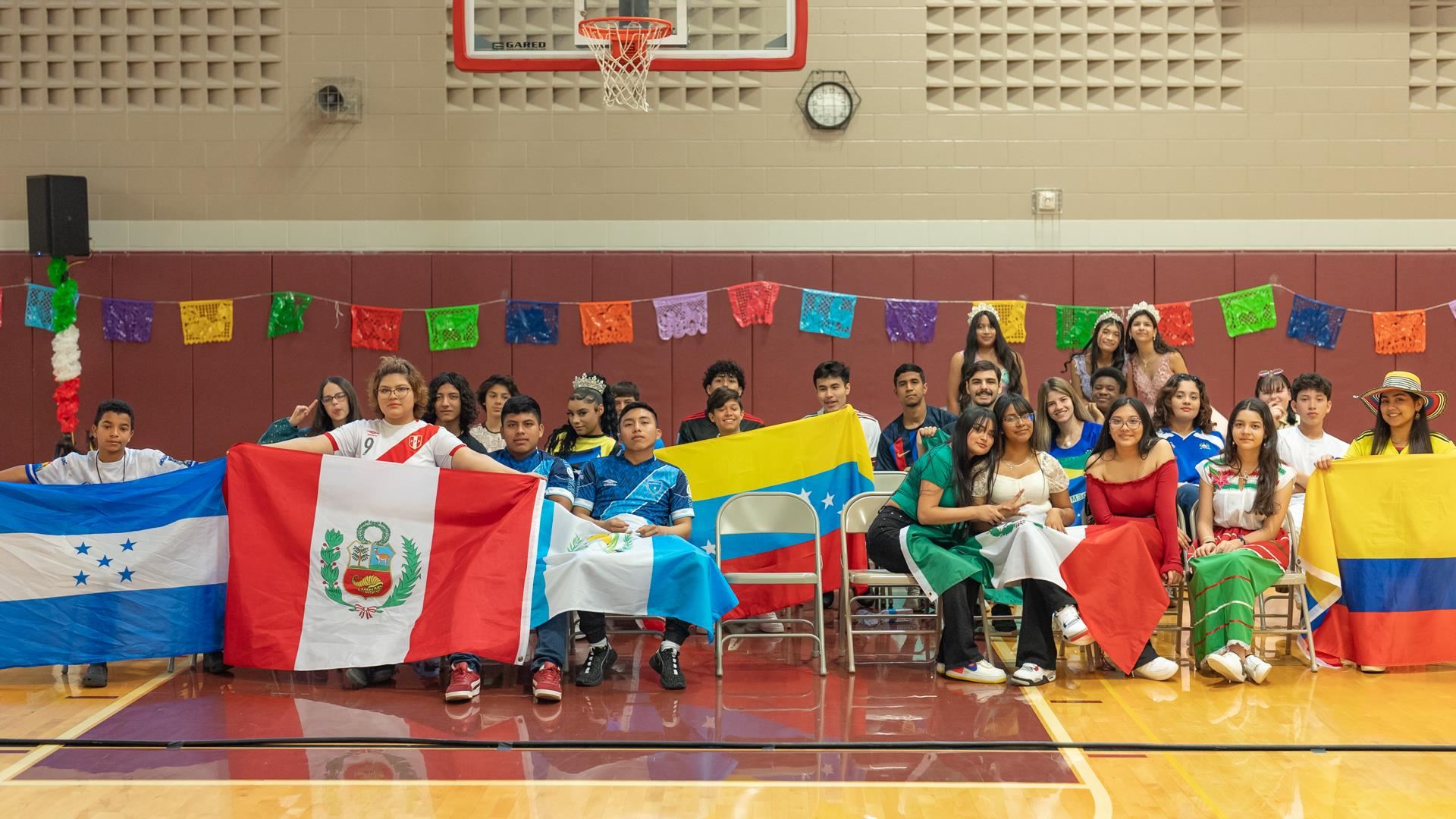 The event, emceed by Harmon students Ace Ranck and Juan Armstead, included a mariachi performance by Mariachi Santa Cecilia, solos sung by 9th grader Sofia Almarza and Lewisville High School counselor Claudia Smith and a runway show featuring students representing eight Latin American nations, including Colombia, Mexico, Guatemala, Peru, Honduras, El Salvador, Brazil and Venezuela.
Santiago Ramos, a 9th grader at Harmon, described what the Mis Raíces event represents to him and others representing their heritage.
"This event represents the union and the culture of all Latin American countries and the union between us, our language and so many aspects of our culture. It's fantastic to get to share my culture with all of the people here."
Nathaly Romero, a 10th grader at Hamon, emphasized the importance of having the opportunity to share this cultural experience with her peers and the LISD community.
"This is about representing Latin countries and our culture. We have a lot of students here that recently came from their home countries."
"At home, I speak Spanish with my parents," Romero continued. "When I'm here I speak English. To do this event, I'm able to show a lot of my friends that this is my culture and this is who I am."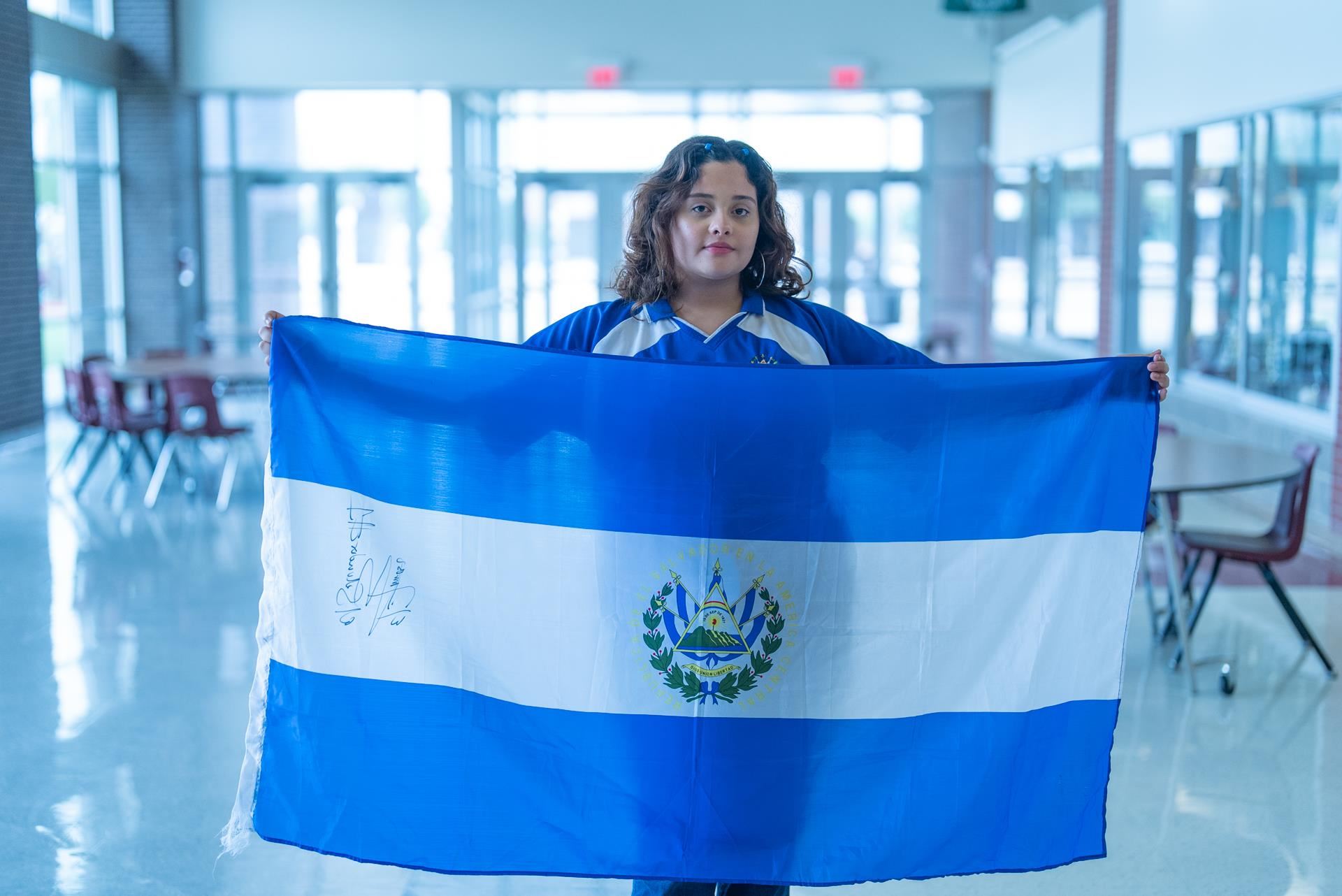 Between performances, José Dominguez's wife Kimberley Pereyra addressed the crowded gym, expressing the importance of Dominguez's vision to stay true to oneself.
"Our roots and culture are the foundation of who we are. They provide us with a sense of identity and belonging that helps us find purpose and direction in life. When we embrace our customs, traditions, beliefs and history, we honor our ancestors and their contributions to the people we are now."
"Our heritage teaches us the importance of family, community and the bonds that hold us together. It is also through the differences in cultures that we learn to appreciate diversity, expand our vision of the world and respect different ways of life. Learning about each other's culture helps us create a more understanding, tolerant and compassionate society."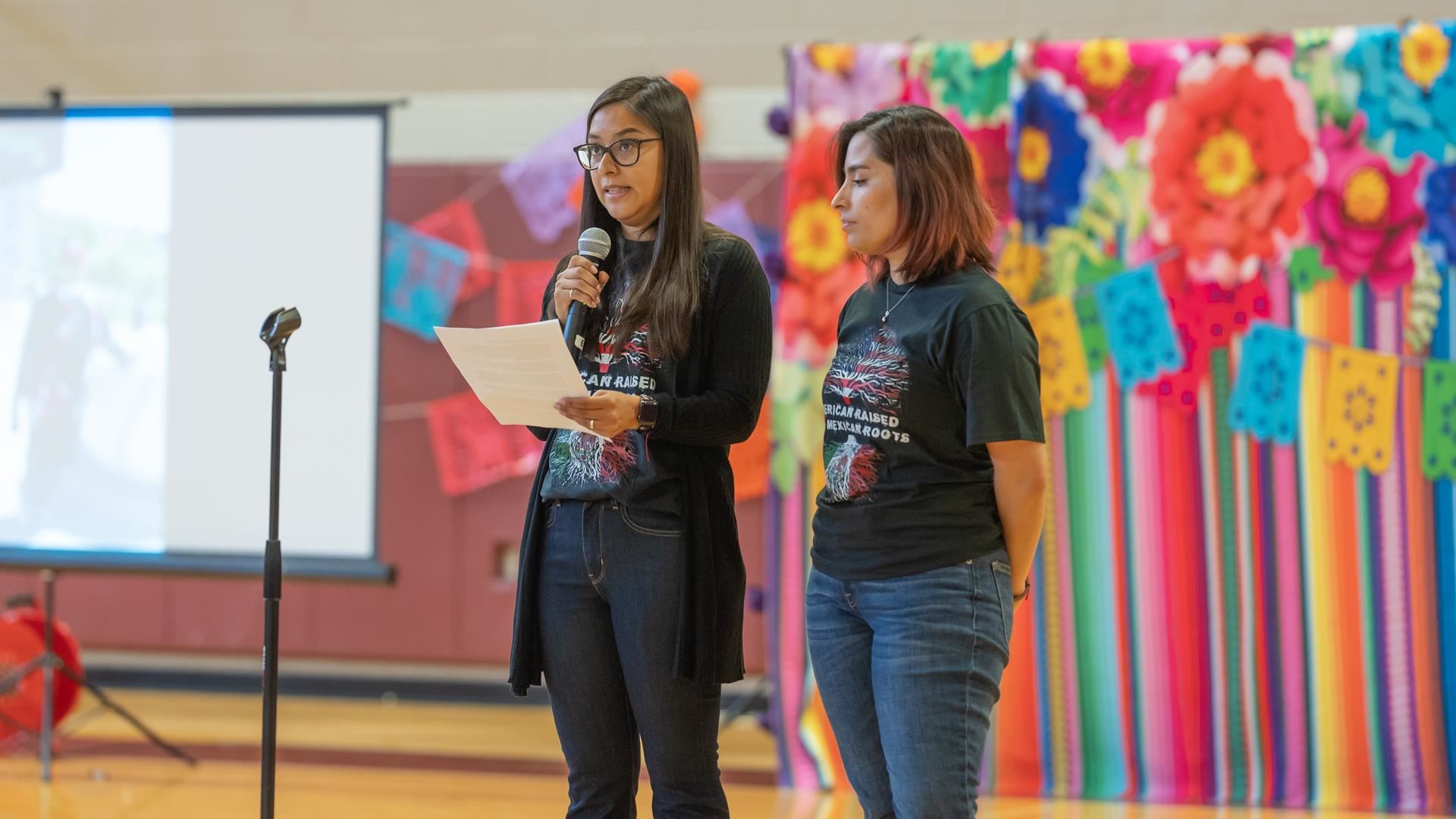 As the event drew to a close, Miriam Calixto, who teaches geography at Harmon, reiterated the importance of Mis Raíces and continuing the tradition in honor of Dominguez and his family.
"It's really an honor to get to continue this tradition as a loving memory to him. He would be really proud to see us continue this tradition. He did it all for the kids. Knowing how diverse our student population is, it really means a lot."
Spanish teacher Esmeralda Olguin emphasized the impact of the event and celebrating culture.
"It's a part of who they are and hopefully they acknowledge that and use that to grow into the people that they're going to be. It's nice to give them this platform and for them to be able to show off their culture and show their pride."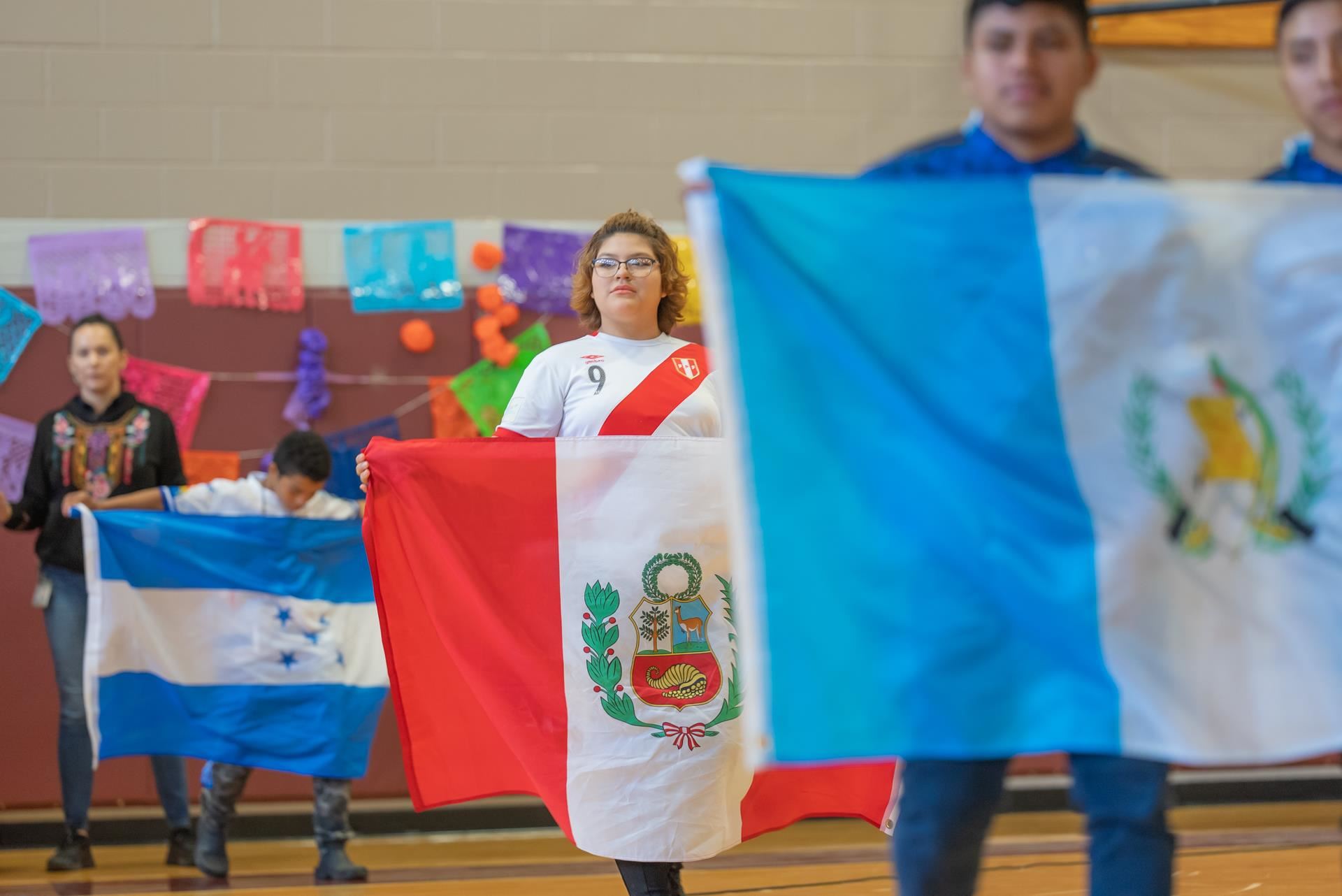 Following the event, as students and staff gathered to speak with the Dominguez family, take photos and share stories, Adriana Dominguez, José's sister, was proud to see the continuation and growth of the Mis Raíces tradition.
"To see [Harmon] continue this tradition speaks to the great work that [José] did and the many hearts that he touched."
"We really just feel proud that he and his legacy and what he believed is being honored and continued," added brother Alejandro.
As the gym emptied and the final notes of Mariachi Santa Cecilia's encore performance echoed through the halls of Harmon, it was clear that the desire to recognize, celebrate and honor the roots and cultures of the campus's students had never been stronger.
---
The Lewisville High School Harmon campus is a Lewisville Independent School District high school in Lewisville, Texas, serving ninth and tenth grade Farmers with engaging educational experiences, strong traditions, storied extracurriculars and future-ready opportunities. Follow LHS Harmon on Facebook and Twitter to see more throughout the school year. Join the Lewisville ISD family by enrolling today, or visit Best Schools in Texas to learn more.