Return to Headlines
Hebron 9 Business Students Learn to Invest in Their Future
It's never too early to learn about finances and the stock market. So, if you're looking to invest, look no further than investing in the future of the students in Ms. Donisia Forrester's business class at Hebron 9th Grade Campus.
In Forrester's class, students learn about business, economics, accounting, and marketing. She wants to teach her students how to budget and save money responsibly at an early age to prepare them for their futures.
"So many adults find themselves in a quandary because they never learned about finances," Forrester said. "Many marriages break up because the money is funny, and the change is strange. Teaching money matters in the teenage years helps empower students to avoid some of the pitfalls we have experienced as adults. Also, teaching students how to invest is essential to their financial success. I stress to my students that investing in themselves is the most significant investment they will ever make."
Students developed an interest in investing quickly, so Forrester wanted to challenge her class and signed them up for an area-wide student finance contest called The Stock Market Game.
By participating in the Securities Industry and Financial Markets Association (SIFMA) Foundation Stock Market Game, students learn first-hand the value of long-term investing via an online educational program used by Dallas-area teachers to boost students' math, economics, and personal finance knowledge, while also improving their test scores and instilling essential skills for financially independent futures.
"I've had previous experiences with The Stock Market Game in another district and it showed me how enjoyable it was for the students," Forrester said. "My class seemed to be a great candidate for The Stock Market Game due to their tenacity for a classic challenge. I decided to bring it to LISD because I thought it would be a good, interactive tool for students to learn about investing along with learning about its application, impact, and the critical thinking process."
The Stock Market Game is an online simulation of the global capital markets that engages students in grades 4-12 in the world of economics, investing, and personal finance. Playing individually or in teams of up to five, students use a simulation with an imaginary investment of $100,000 to trade stocks, bonds, mutual funds, and exchange-traded funds on the New York Stock Exchange and NASDAQ, according to stockmarketgame.com. Students conduct research and follow global news that can impact financial markets, then place trades in real-time via computer or the SMG smartphone app, competing with peers in their classroom and with teams across the state to increase their portfolio value. In addition, students can choose socially responsible investments by selecting companies in alignment with the United Nations' Sustainable Development Goals.
Not all of Forrester's students had investment knowledge before the class or game began, and those who did only had basic investment information. But she said they learned all sorts of ways to invest in order to be successful, whether it was playing it safe or taking risks.
"The type of investments the students made were based on various motivations," Forrester said. "Those who desired stability purchased stocks that they were familiar with. Household names like Nike, Lululemon, and Microsoft are some examples. Other students who enjoyed taking risks incorporated short-selling strategies to maximize their earning potential. Those students who wanted diversification purchased mutual funds."
The investments paid off for Forrester's class. Two of the groups won first and second place in the Dallas-area regional contest for Spring 2023 and they continued their investment success even further by winning first and third place in the state.
Each group had four members per team, with the first-place, state-winning team consisting of: Jake Childers, Pranav Gillella, Isaac Jacob, and Azeem Patel. The third-place team members are: Jeff Jacob, Noah James, Allen Matthew, and Anebelle Ung.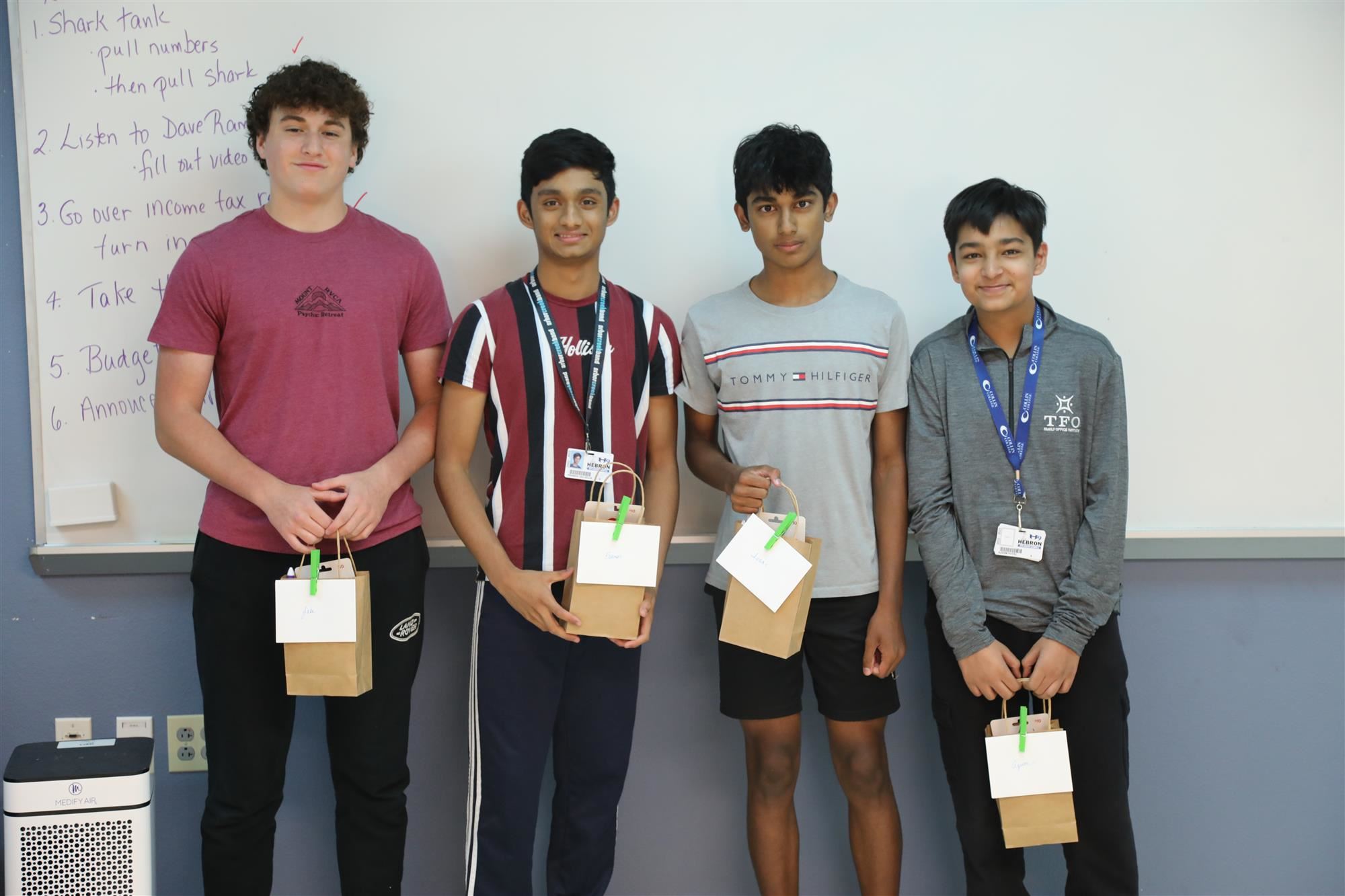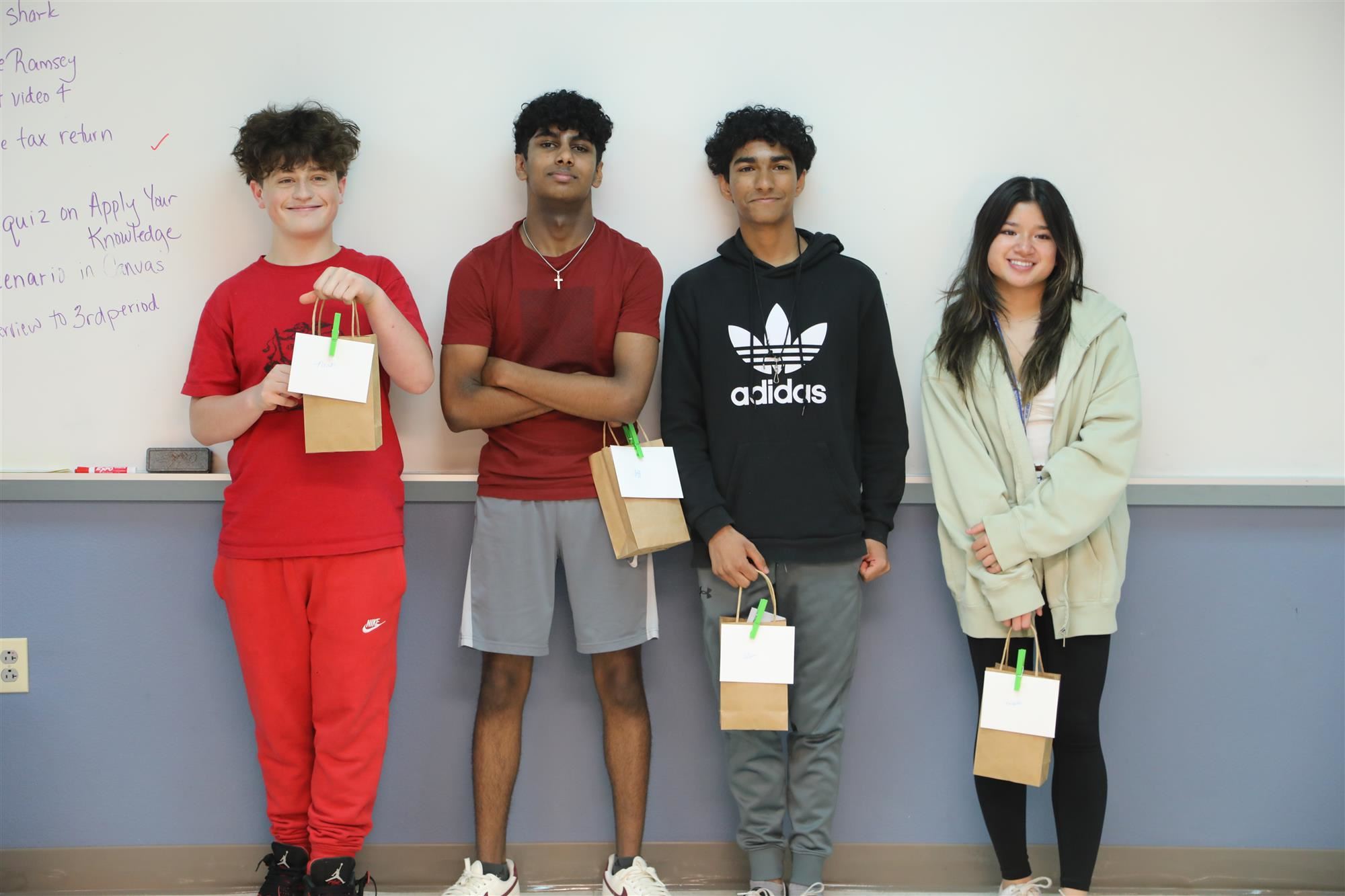 "My favorite part was seeing us come together to succeed and all our hard work as a group come to fruition," Isaac Jacob said. "I have learned a lot about personal finance and large-scale finances and economics. This class has taught me about how money works, how to budget and invest."
As the school year comes to a close, Forrester reflected on all the students have learned this year and winning The Stock Market Game with hopes they take the knowledge they've acquired with them and continue to invest in themselves.
"I hope my students understand investing and money management from this competition," Forrester said. "Namely, the importance of research when investing their money and leveraging their team members to create success for everyone involved. In my class, I hope my students learn the importance of money matters: having a budget, sticking to the budget, staying out of debt, not forgetting to give, and saving for short- and long-term financial goals."
---
Hebron 9th Grade Campus is a Lewisville Independent School District high school in Carrollton, Texas, serving ninth-grade Hawks with engaging educational experiences, strong traditions, storied extracurriculars and future-ready opportunities. Follow Hebron 9 on Facebook and Twitter to see more throughout the school year. Join the Lewisville ISD family by enrolling today, or visit Best Schools in Texas to learn more.