Return to Headlines
LISD Juniors and Seniors Thrive at 2023 Career Out 
For years, Lewisville ISD has emphasized the importance of mentorship and community engagement through our annual Career Out program. The program, which took place this year on Friday, March 3, is a day for juniors and seniors across all five high schools to job shadow executives, administrators and team members from host sites in and around the LISD community.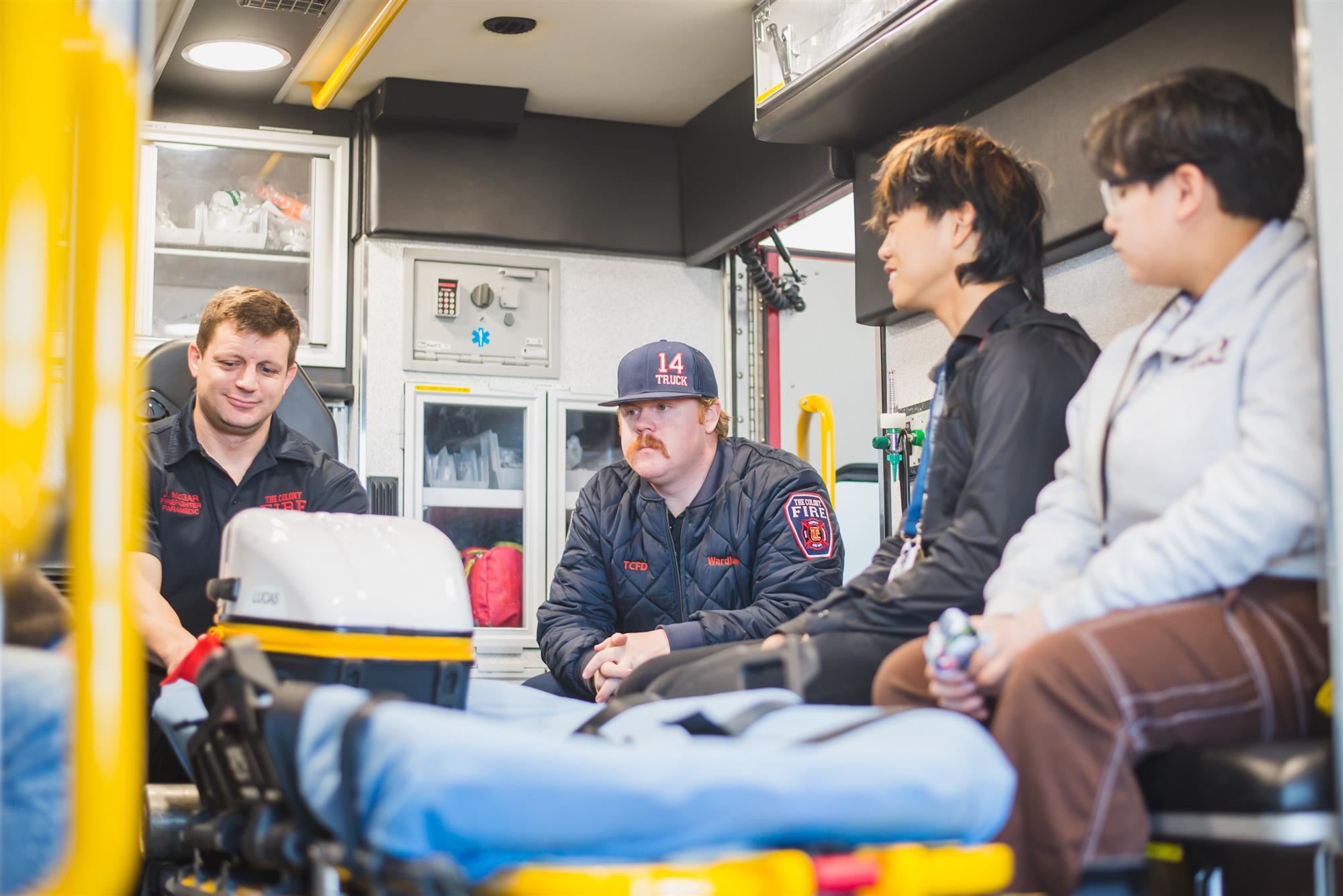 The 160 host sites covered sectors ranging from real estate to retail, municipal services, aviation and many more. "We had the largest number of both host sites and students shadowing this year, which was incredible," said Director of Strategic Partnerships Lindsay Ayers. "It shows that both our business community and our student population are eager to engage."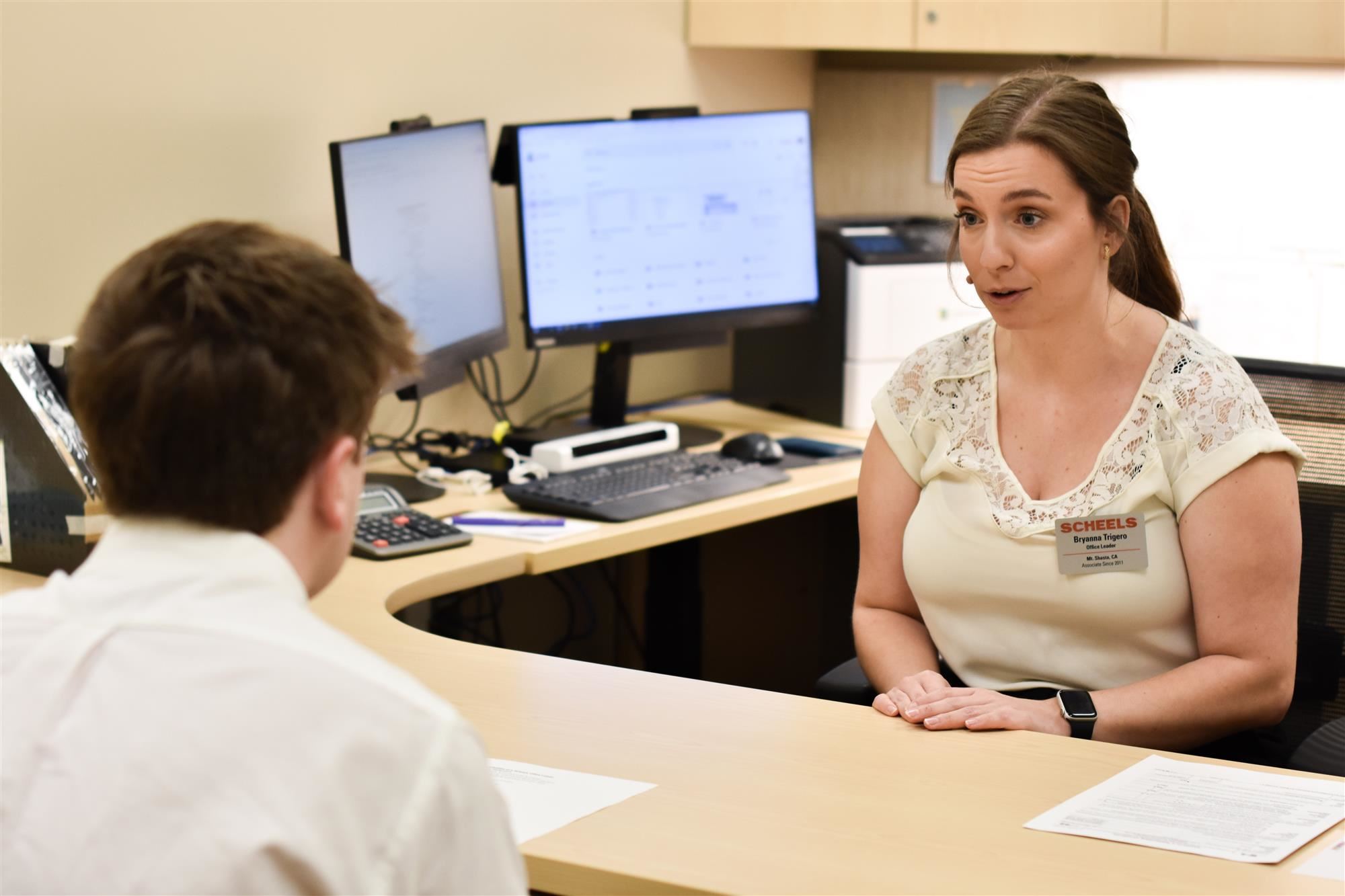 At the SCHEELS Sporting Goods Store in The Colony, students attended a morning staff meeting before completing rotations in each department. Next door at Andretti Indoor Karting and Games, students were able to get a behind-the-scenes look at the karting track along with the kitchen.
"We want to help LISD as much as possible," said Maranda Galindo, Marketing Specialist at Andretti. "If this helps [students] figure out what career path they want to do, we want to help with that. We do believe children are the future…so because we are a family friendly environment we want to support these kids."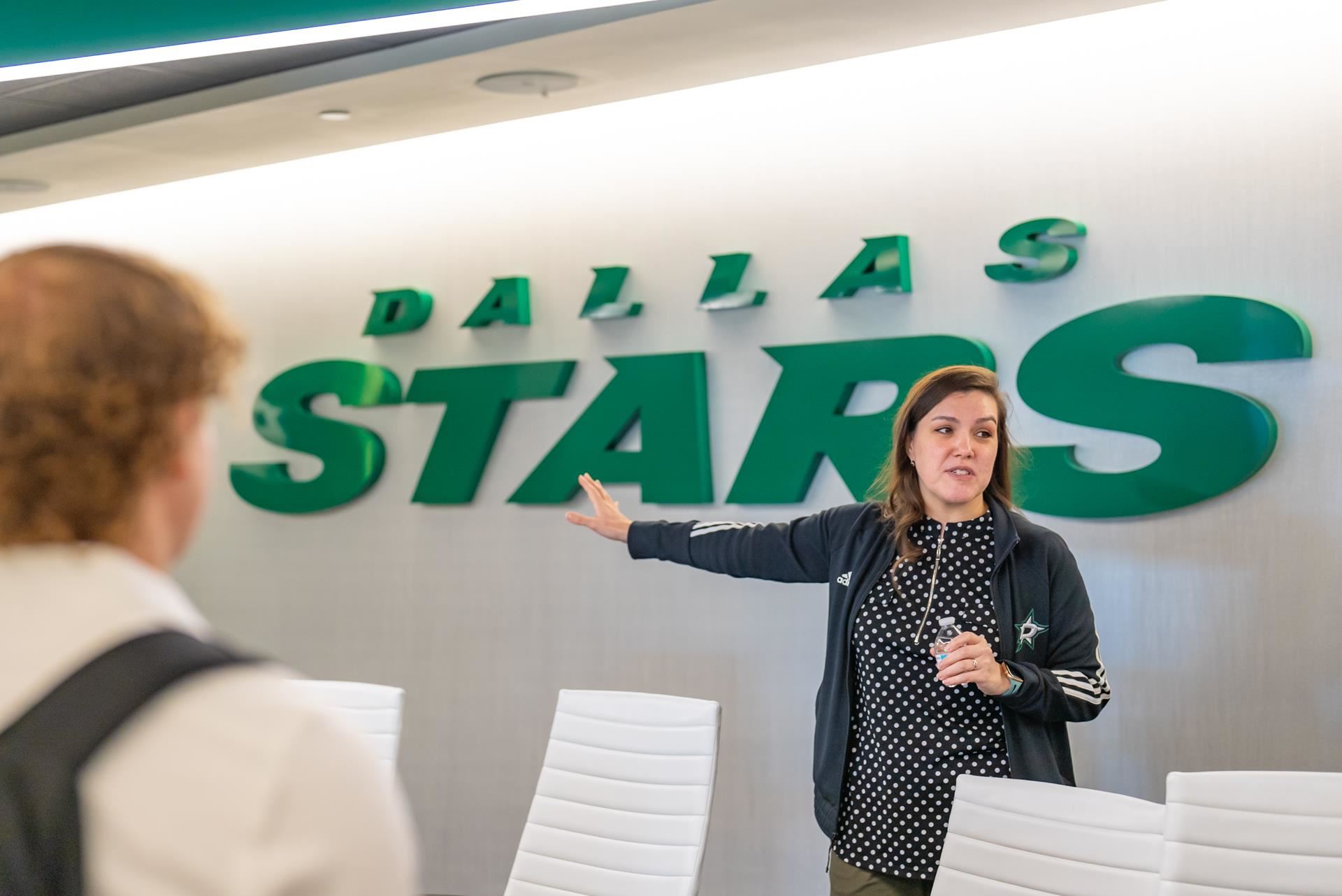 In Frisco, students got a tour of the Dallas Stars Executive Offices as well as the Comerica Center where the Dallas Stars practice. "Sports is such a wacky world," said Jessica Nemergut, Organizational Design Manager for the organization. "I love getting to expose kids that are starting on their college career path [to] what it could be like to work in sports." Nemergut is also an LISD parent, which made this opportunity even sweeter. "As soon as I found out about [Career Out] I went and told my student," she said. "It's a really valuable tool for kids that are on the verge of going to college and trying to figure out what to study."
Trading hockey sticks for golf clubs, students interested in sport marketing and event management were able to learn from employees at Outlyr, Ascendant LPGA. Students rode on golf carts to tour a local course, while Outlyr employees discussed the day-to-day of their roles. "I thought it was a really good insight into what I might potentially do in the future," said Trinity, a senior at Marcus High School. "I'm majoring in sports marketing so this was appealing to come here and see how things work at a golf course and the behind-the-scenes at how tournaments and events work."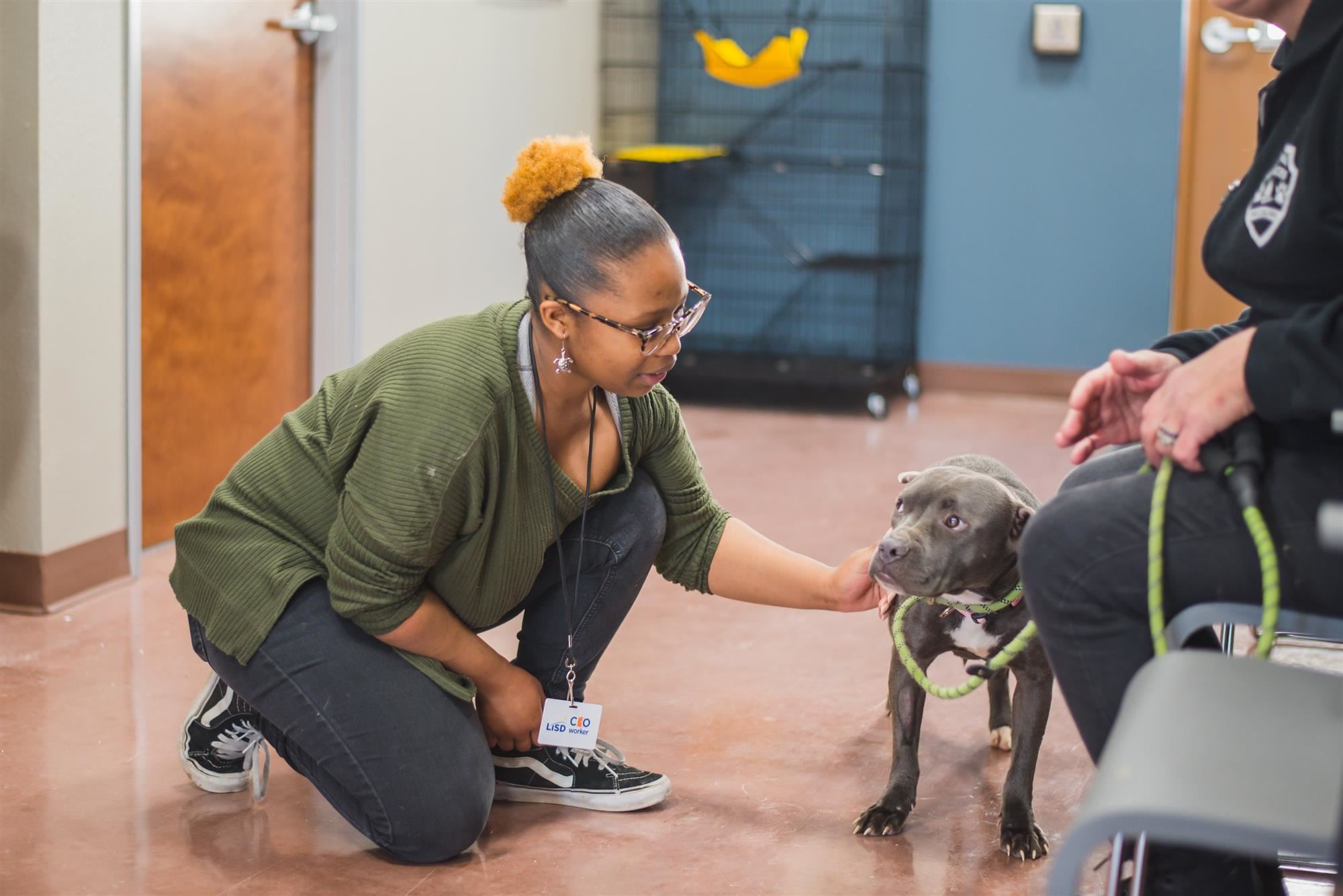 For Lindsay Ayers, hands-on experiences like these are what makes the day a success. "Students benefit by seeing a career in-person," she explained. "They get to ask questions and learn things they would never learn from a textbook or Google. The mentors benefit because they are giving back, which always feels good, and also because sharing what they do every day reminds them why they love their job. And why they are good at it. It's truly a win-win."
Antwain D. Adams-Hill, the Service Experience Manager at Neiman Marcus NorthPark echoed this sentiment. "Having the students here today was rewarding and refreshing," he said. "They were eager, intuitive, and a breath of fresh air. They came prepared to learn even having no idea what to expect." Jay Marks, founder of Jay Marks residential real estate, was equally as impressed with the preparedness of one student in particular. "She was 15 minutes early, she asked spot-on questions, and was a total pro," he said.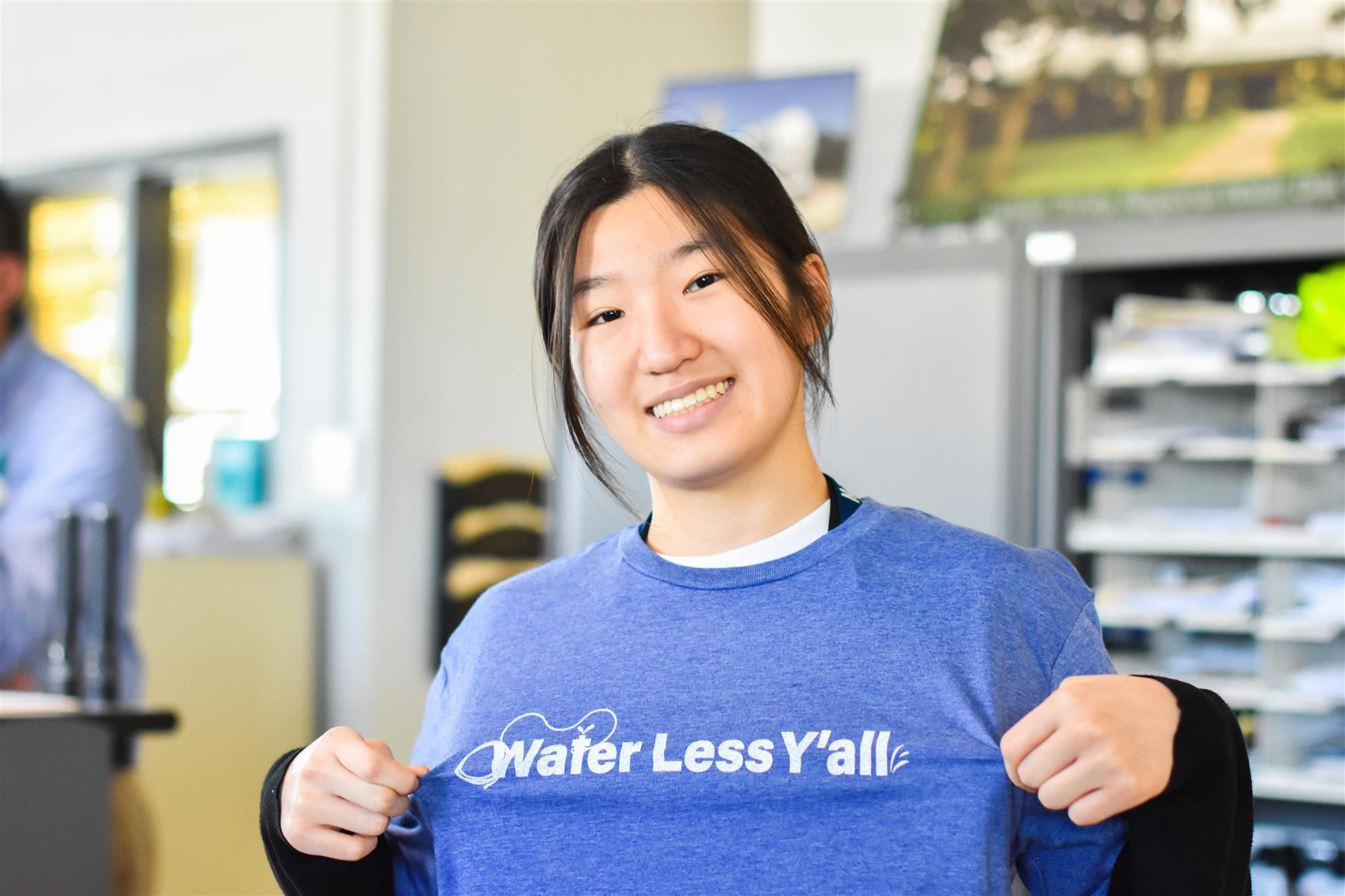 For some host sites, the "win" even came in the form of recruitment. "One of the programs we want to have is an internship program," said Tim Brazile, Plant Manager at Upper Trinity Regional Water District. "For young people heading into their careers…it helps knowing that this is an option. If we have an internship program, that might be something that these students would be able to look at in the future."
As the day concluded, juniors and seniors left more excited about their future careers. "It's just amazing for me as a high schooler to have this opportunity," said Carl Bekker, a senior at Hebron High School. And local businesses left fulfilled, having a hand in shaping the next generation. "We had a lot of fun," said Jay Marks. "I am confident we impacted their lives."


If you want to get your business involved with LISD in an impactful way, please reach out to Lindsay Ayers, Director of Strategic Partnerships at AyersL@lisd.net.
---
From the beginning, Lewisville Independent School District has committed to ensuring all students—your children—have the resources they need and want to ultimately thrive in a future they create. Follow Lewisville ISD on Facebook, Instagram and Twitter to see more student experiences throughout the school year or visit Best Schools in Texas for more information about joining the LISD family.