Return to Headlines
Learning Labs Let Teachers Become the Students
Teachers at Rockbrook Elementary are flipping the script as they become students in their own classrooms. The staff is participating in Learning Labs, a chance for teachers to observe one another and then work with a facilitator to implement their learnings in their very own classrooms.
The Learning Labs program, orchestrated by Rockbrook's Instructional Coach Carrie Montz, started with kindergarten and first grade teachers earlier this year. "During this process, all teachers observed their colleague conduct a guided reading lesson," Montz explained. "Then teachers participated in a debriefing session where they discussed their observations with facilitators and made plans to implement the strategies they saw. They put those plans into practice in their own classrooms, and then had follow-up sessions with facilitators to exchange notes about both the lesson and the process as a whole."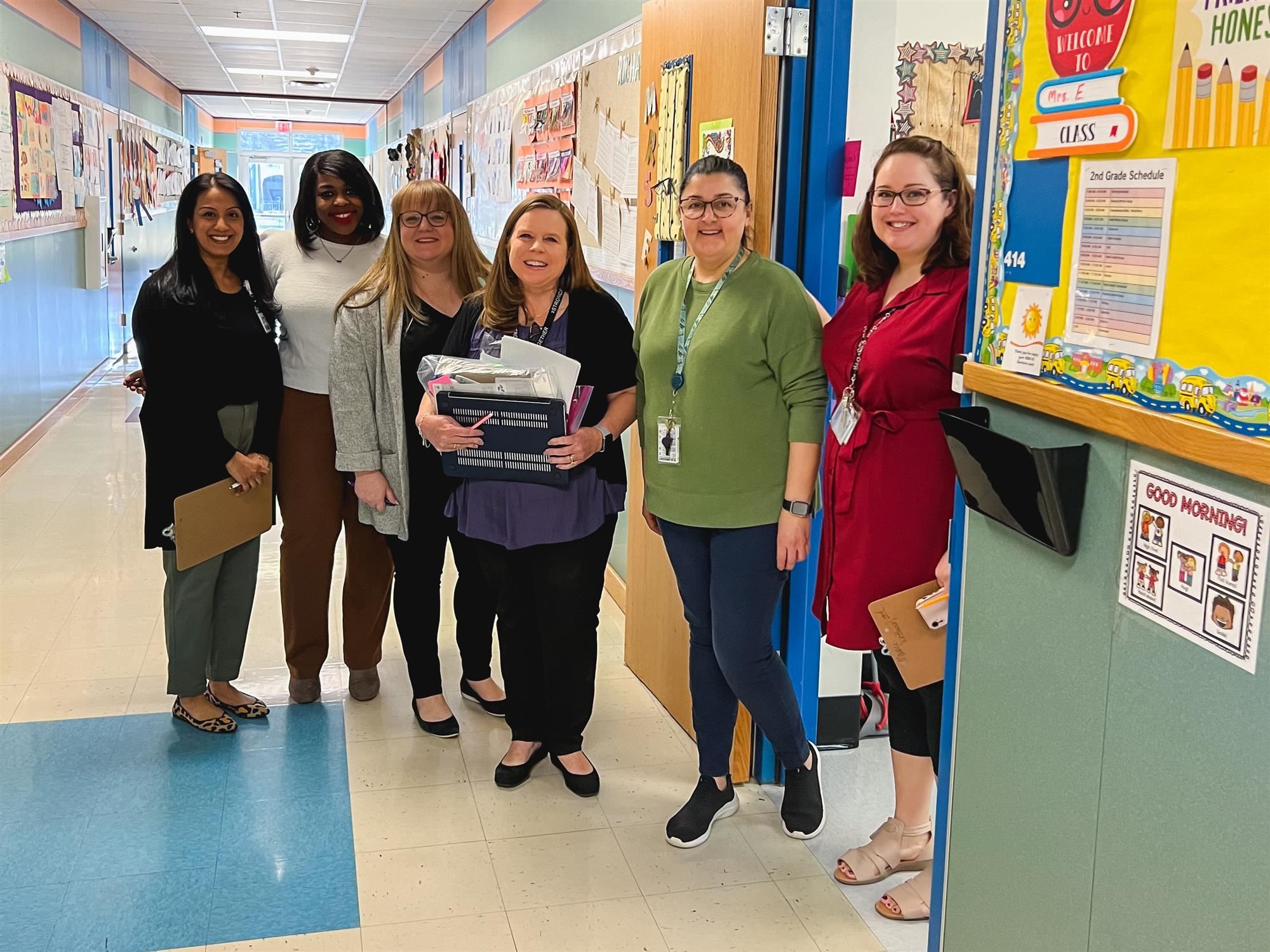 From left to right: Jaina Soni, Sheniqua Johnson, Amy Dorman, Carrie Montz, Claire El-Khoury and Erin Albert.
This week, it was time for second grade teachers to experience Learning Labs for themselves. The group started the day by learning from their teammate Claire El-Khoury. "When I first started my lesson I was a little bit nervous," El-Khoury admitted. "But then I looked at everyone's faces and they were all smiling. Once I started it felt like just me and the students."
When El-Khoury, known as Ms. E to her students, completed the lesson the teachers were joined by facilitators across the district for debriefing sessions. LISD Language Arts & Social Studies Learning Facilitators Sheniqua Johnson and Jaina Soni, Elementary Language Arts & Social Studies Administrator Amy Dorman and Rockbrook's Associate Dean of Instruction Erin Albert served as the facilitators, and met with the second grade teachers to review notes. Teachers and facilitators worked in pairs to plan their own guided reading lessons based on what Ms. E had modeled, and then took those lessons back to their classrooms.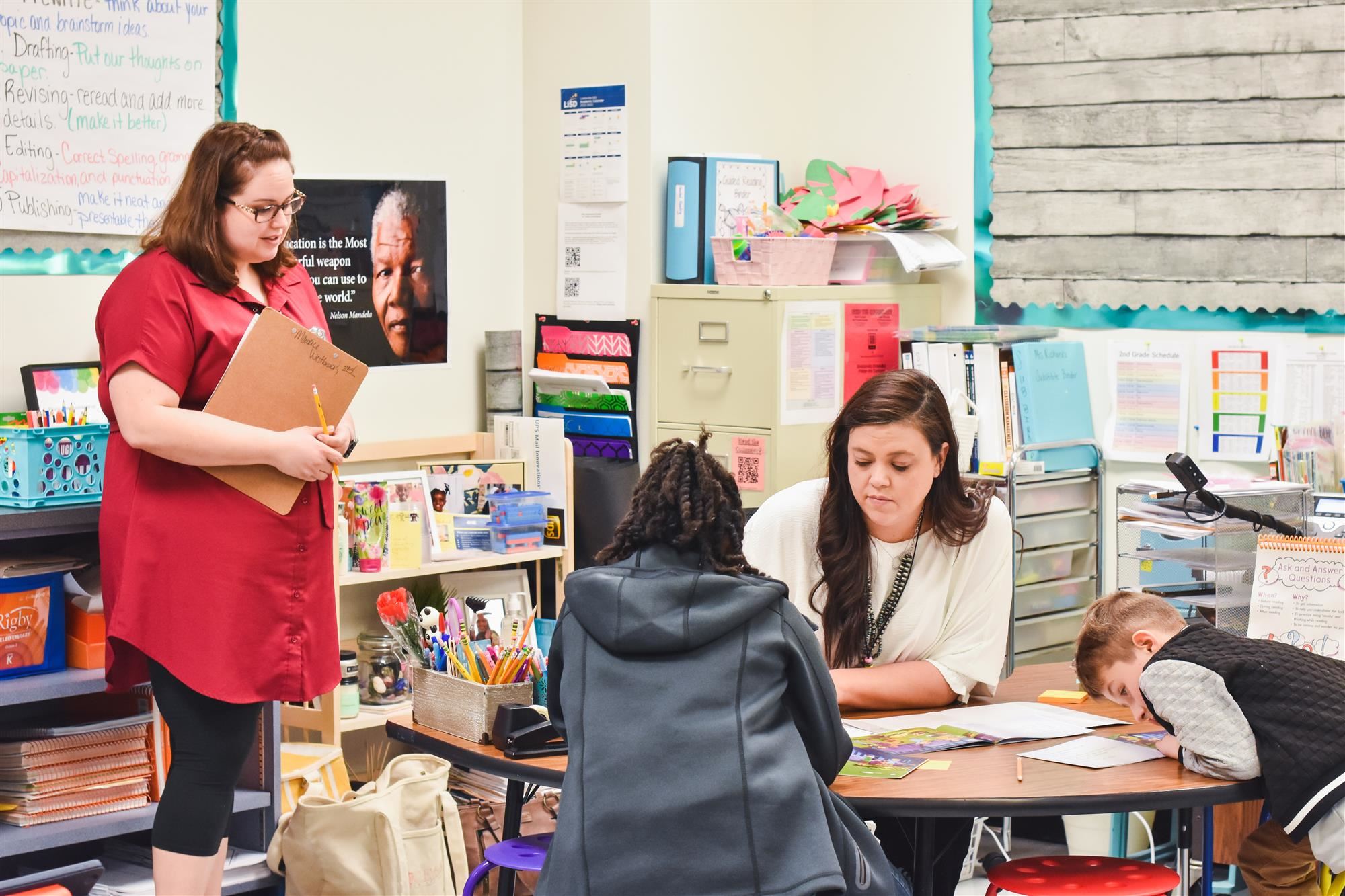 Long-term substitute Elissa McAlister teaches a lesson alongside her facilitator, Erin Albert.
"We talked to the students about how teachers learn from each other," explained facilitator Erin Albert. "So our students know that we aren't just telling them what to do, but that everyone is learning together." With this knowledge, students were even more receptive to the guided reading instructions from their teachers. Once the lessons were concluded, the teachers and facilitators met a final time to review their observations.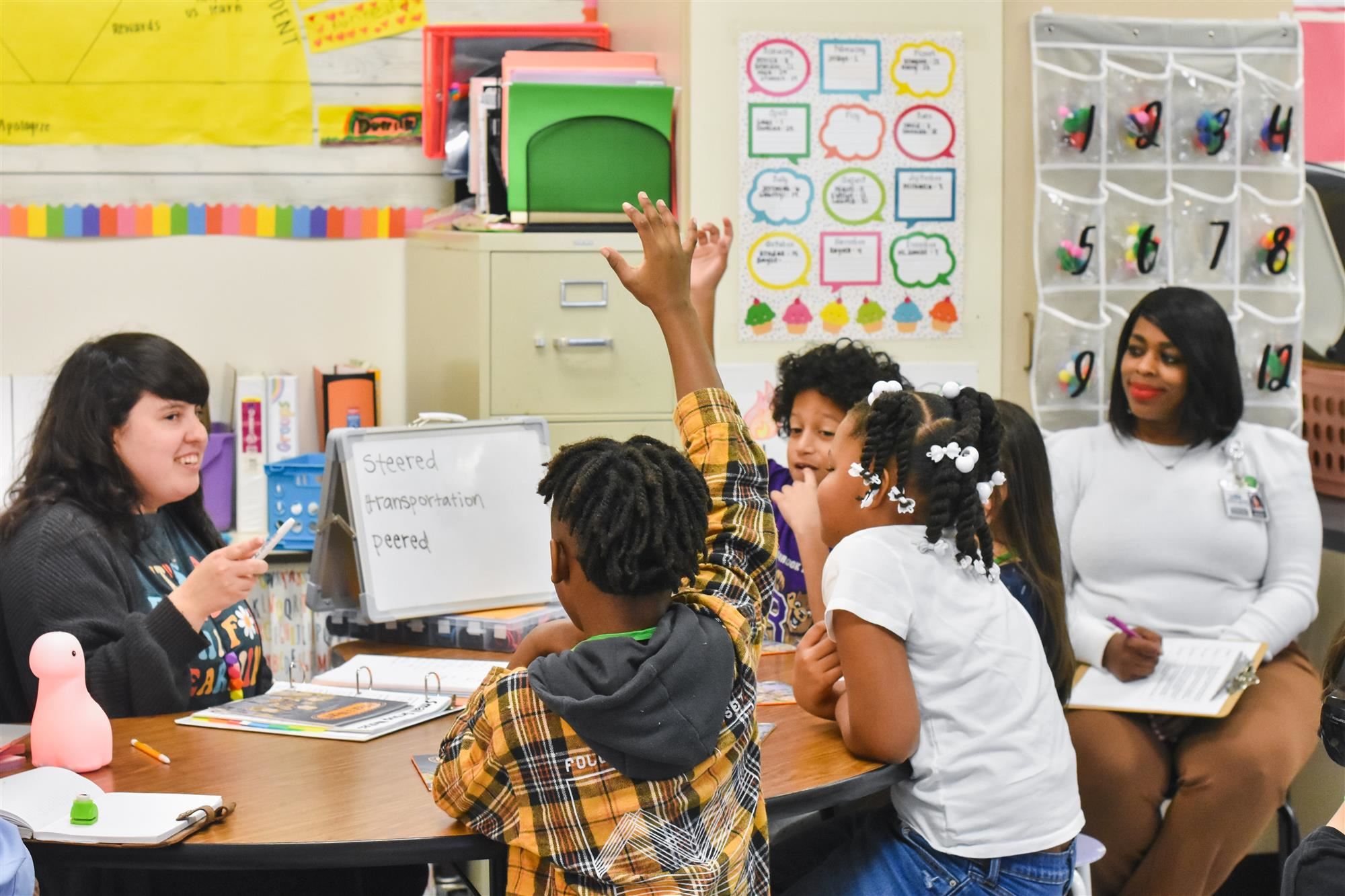 Facilitator Sheniqua Johnson observes second grade teacher Lauren Scoville.
"I'm a first-year teacher, so to be able to have this experience is great," said Lauren Scoville. She explained how in traditional trainings, teachers are unable to utilize their learnings right away. "With this we learn and then put it into place immediately," she said.
Rockbrook plans to continue this program for third, fourth and fifth grade teachers in the coming weeks. "This builds a partnership between administrators, coaches, teachers and facilitators," said Amy Dorman. "It helps us see that we're all on the same team with the same goal — student success."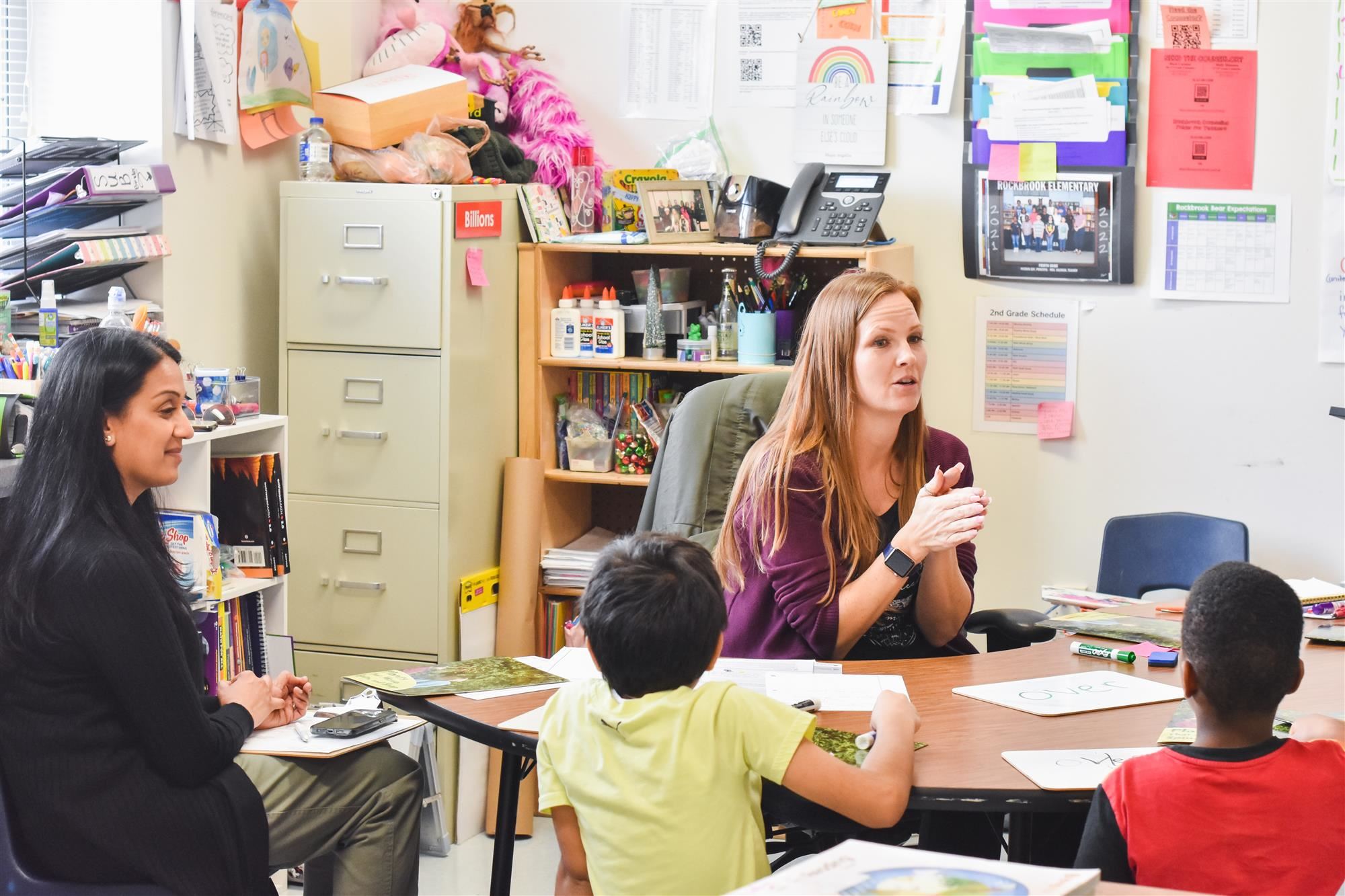 Students learn from second grade teacher Vanessa Valencia and facilitator Jaina Soni.
Mill Street and Lakeland Elementaries have participated in Learning Labs as well, and the district hopes to grow these programs at additional campuses. "I think this provides an opportunity to have an equitable instruction across the board and across all students" Sheniqua Johnson said. "This process really allows that to happen. So while the teachers are growing, so are the students."
For Rockbrook Principal Patrick Guy, this investment in teachers has a direct correlation to his students. "One of the things that we are trying to build are excellent systems, not just pockets of excellence," he said. "For staff to build the capacity of other staff will ultimately change outcomes for kids."
---
Rockbrook Elementary is a Lewisville, Texas elementary school serving Pre-K through 5th grade with future-ready learning experiences in the Lewisville Independent School District. Rockbrook feeds into the Lewisville High School attendance zone. Follow Rockbrook on Facebook and Twitter to see more student experiences throughout the school year. Join the Lewisville ISD family by enrolling today, or visit Best Schools in Texas to learn more.