Return to Headlines
Arbor Creek's Amara Kindel set to compete in USA Fencing Junior Olympics
The vision for Lewisville ISD is that all students enjoy thriving productive lives in a future they create. For Arbor Creek Middle School eighth grader Amara Kindel, she has created a future that has led her to the Junior Olympics.
After competing and succeeding in numerous tournaments year-round, Kindel qualified for the USA Fencing Junior Olympics in Denver, Colorado next month with a chance to claim the title of being the best in the country. It's a moment she has worked half of her life for. Kindel, currently 14, says she has been fencing since she was seven years old and trains at the Fencing Institute of Texas in Carrollton.
So how does someone at such a young age get interested and involved in a unique sport like fencing?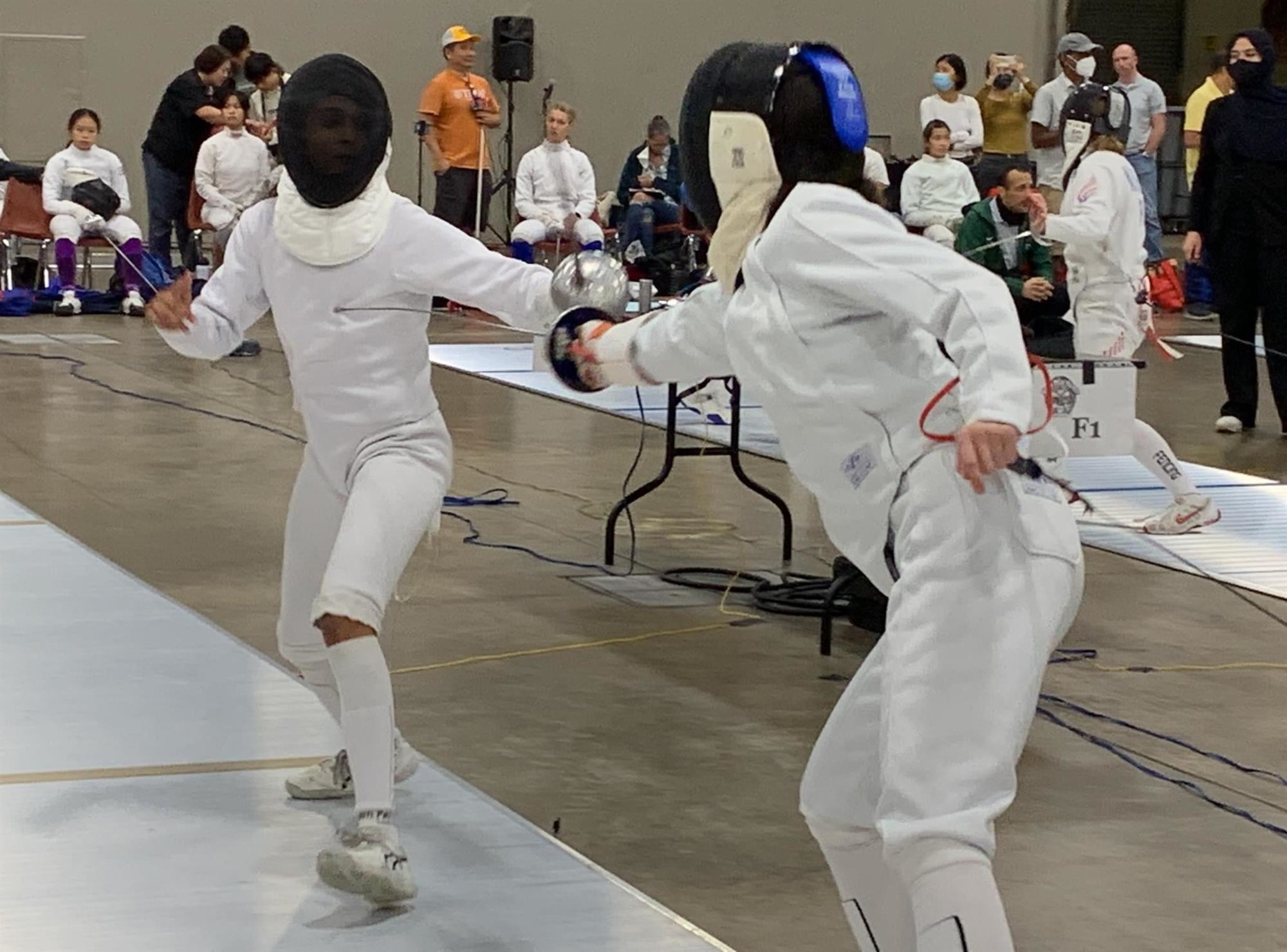 "Most people don't really know about fencing," Kindel said. "It all started when my mom gave me a magazine as a kid about different sports. Fencing was one of them and it really caught my attention. After I tried out the summer camp, it felt like it was the right sport for me."
Fencing is one of five sports which have been permanent fixtures at the Olympic Games since the first modern Games were held in 1896, according to Olympics.com. Based on sword fighting, fencing demands speed, anticipation, reflexes, and great mental strength. Quick footwork and balance are essential for a fencer in both attack and defense.
There are three fencing blades used in Olympic fencing — the foil, épée and sabre — each of which has different compositions, techniques and scoring target areas. Kindel qualified for the Junior Olympics in épée fencing, which is the largest and heaviest of the three weapons used in fencing and a point can be scored anywhere, unlike foil fencing where a point can only be scored with the tip of the blade in the torso area.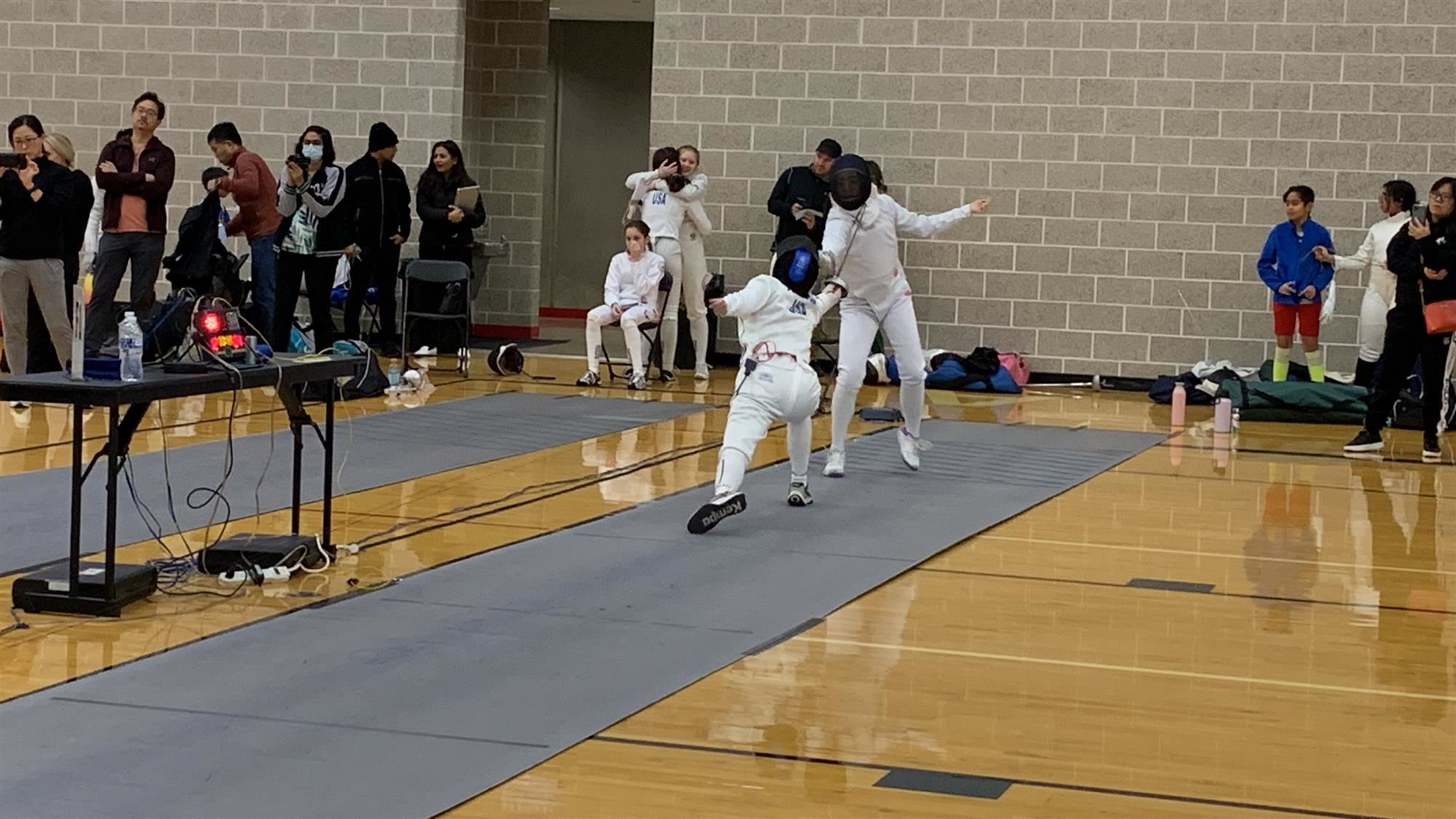 "All the sword fighting and tactics that goes into it made me really interested," Kindel said. "It's like a physical game of chess. There's a lot of strategy and you must adapt to your situation and environment."
Kindel loves anything that involves thinking, planning, and having a strategy. Whether it's playing a game of chess in chess club or participating in archery in outdoor education at Arbor Creek, she is usually one step ahead of any move her opponent makes. Due to her success with anything involving a scheme, it's no surprise that Kindel's favorite subject in school is math.
"My favorite thing about fencing is the challenge and strategy that goes into each match. If you use a move on your opponent that you have used before, you know that same move won't work again, so it forces you to use different strategies the next time. That's one of the beauties of fencing."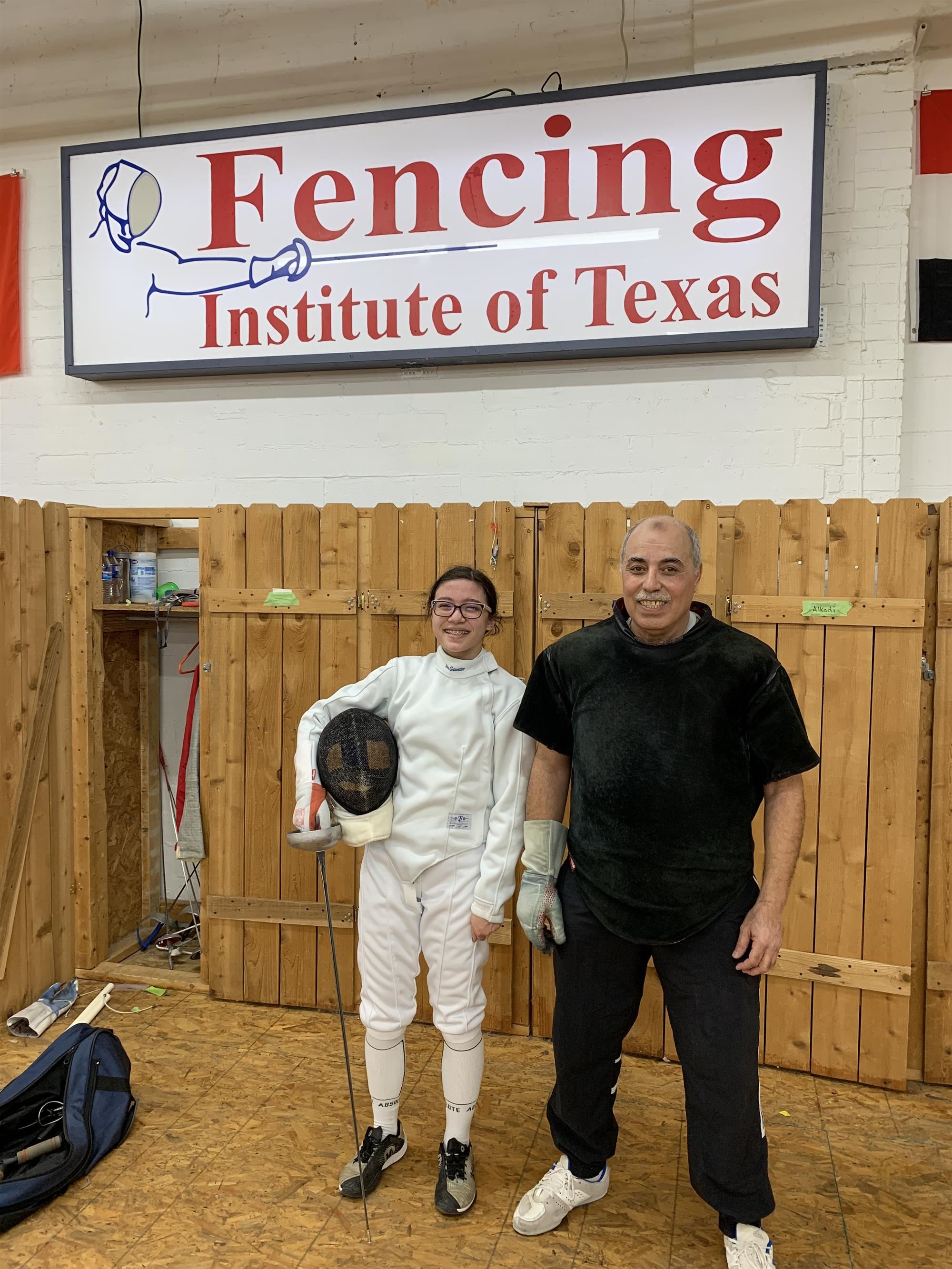 The hardest thing about fencing for Kindel is "definitely when you lose," she said with a laugh. "I always want to win and when you lose, you must learn from your mistakes and analyze them so you can fix it to become better." When told she must not lose very often if she's in the Junior Olympics, Kindel humbly replied: "I've lost many times, but I've learned from my mistakes in the past to get to this point."
Although the realization that she's in the Junior Olympics hasn't fully set in yet for Kindel, she's already envisioning the bright lights and hearing the National Anthem being performed before her first match.
"I don't think it will really sink in that I'm at the Junior Olympics until I get there, because I'm so focused on being ready for the challenge," Kindel said. "When I get there, it will hit me, and I'll be ready."
---
Arbor Creek Middle School is a Lewisville, Texas middle school serving 6th, 7th and 8th-grade students in the Lewisville Independent School District. Follow along with Arbor Creek on Facebook and Twitter to see more student experiences throughout the school year. Join the Lewisville ISD family by enrolling today, or visit Best Schools in Texas to learn more.