Return to Headlines
Lewisville ISD Hosts Elected Officials to Discuss Legislative Priorities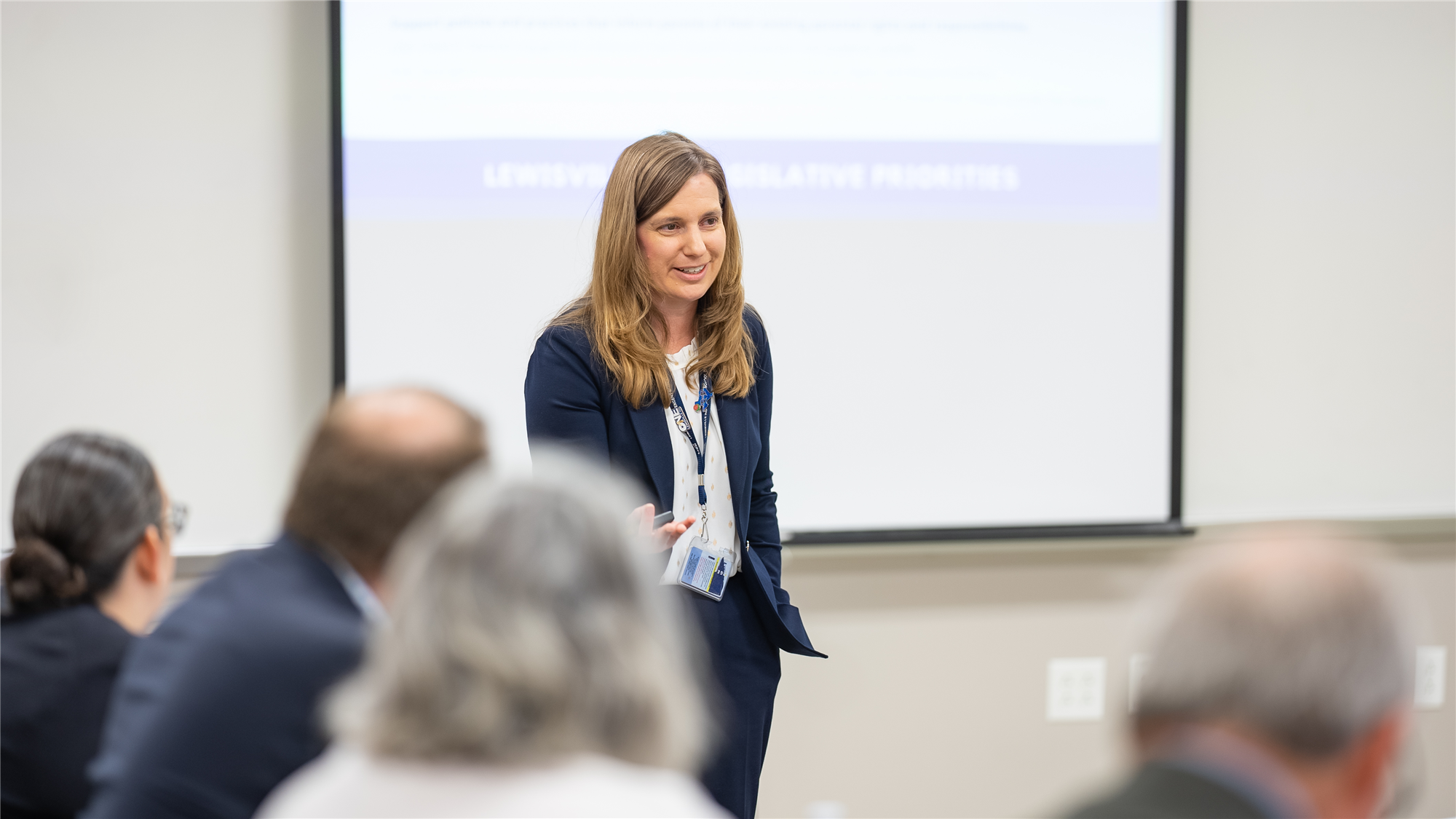 Lewisville ISD recently hosted state elected officials for a presentation of LISD's legislative priorities. The event provided time for district leadership and the LISD Board of Trustees to share their thoughts on education-related topics for policymakers to consider during the upcoming legislative session.
LISD Superintendent Dr. Lori Rapp opened the meeting by welcoming the attending legislators. In attendance were State Senator Drew Springer, State Representative-Elects Ben Bumgarner, Richard Hayes and Kronda Thimesch. State Senator-Elect Tan Parker was represented by Jack Martin.
Throughout the event, legislators were met by LISD representatives that advocated for policies pertaining to the district's Four Cornerstones: Student Learning, Student Experience, Resource Stewardship and Community Engagement.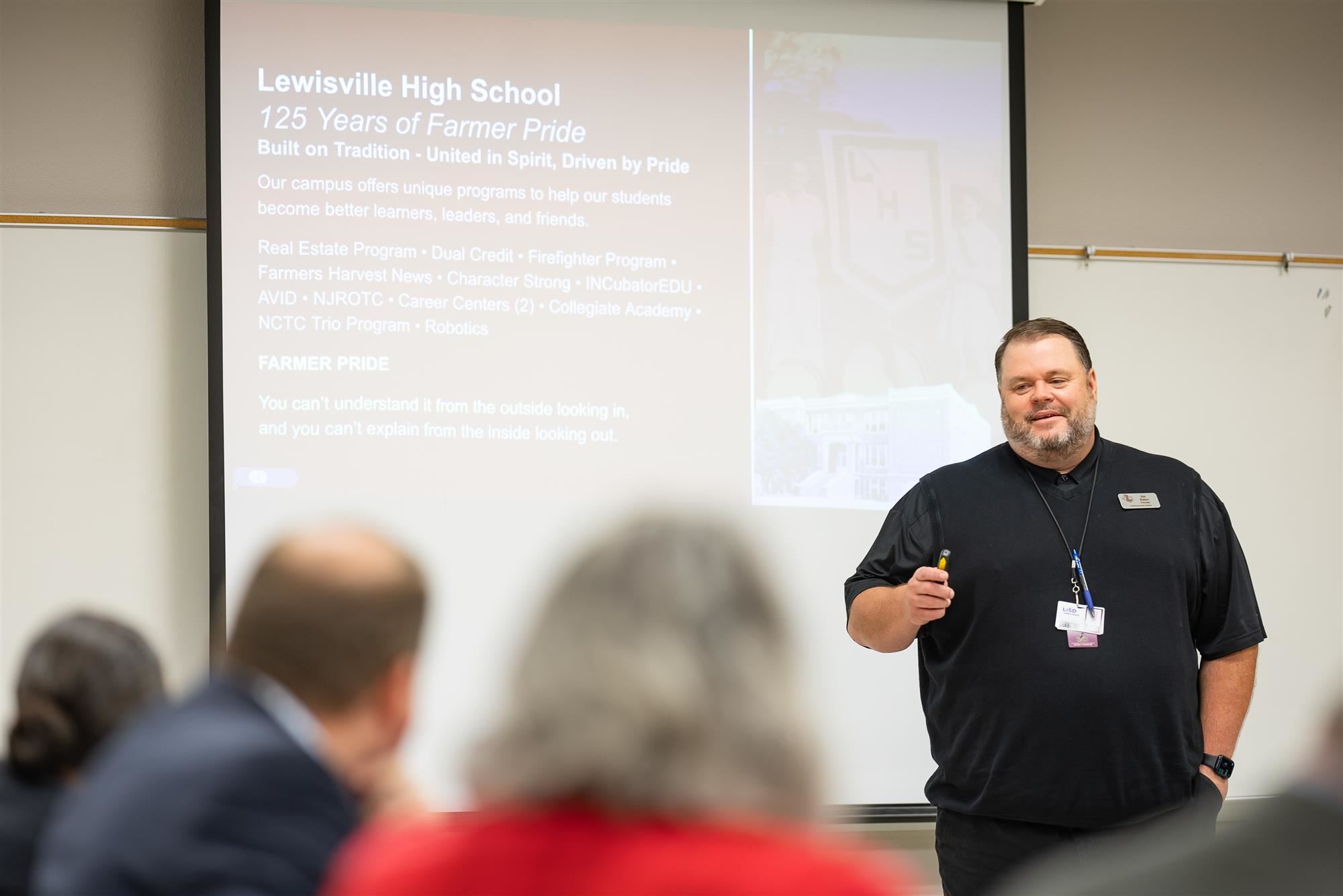 Lewisville High School Principal Jim Baker and LHS Director of Student Activities Allison Stamey, along with student leaders from LHS, highlighted the importance of considering students holistically when assessing schools as part of the state's accountability ratings. This was further emphasized by LISD Chief Executive Director of Accountability and Evaluation Dr. Sarah Fitzhugh, who spoke on the district's focus on individual Campus Profiles rather than state-implemented A-F system.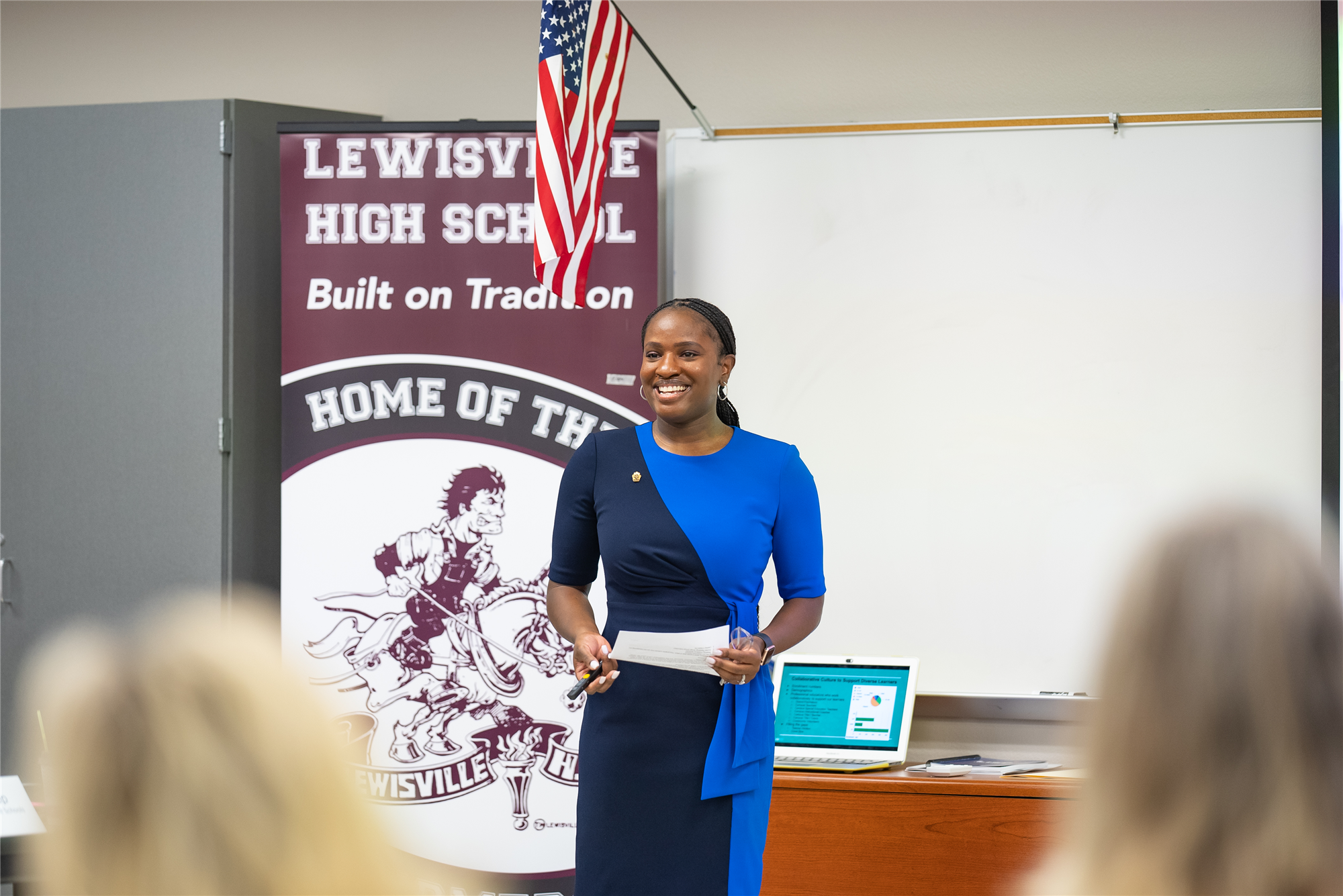 Southridge Elementary educator Alexis Miller, along with Southridge Principal Wyvona Ulman, presented the current instructional challenges facing public education in Texas. Miller, LISD's 2020 Elementary Teacher of the Year, spotlighted the importance of building a collaborative culture of learning and teaching in order to combat teacher attrition and meet the ever-changing needs of diverse classrooms. She also emphasized the current weight of expectations placed on teachers to complete mandatory training, such as the Reading Academy introduced in Texas House Bill 4545.
Paige Meloni, Chief Financial Officer of LISD, shared the district's concerns on recapture, budgets and funding. While LISD has continued to remain healthy financially, Meloni stressed the importance of adopting policies that keep school district dollars within the school district, adjust monetary allotments for state mandates that negatively impact fund balances and increase funding for school safety.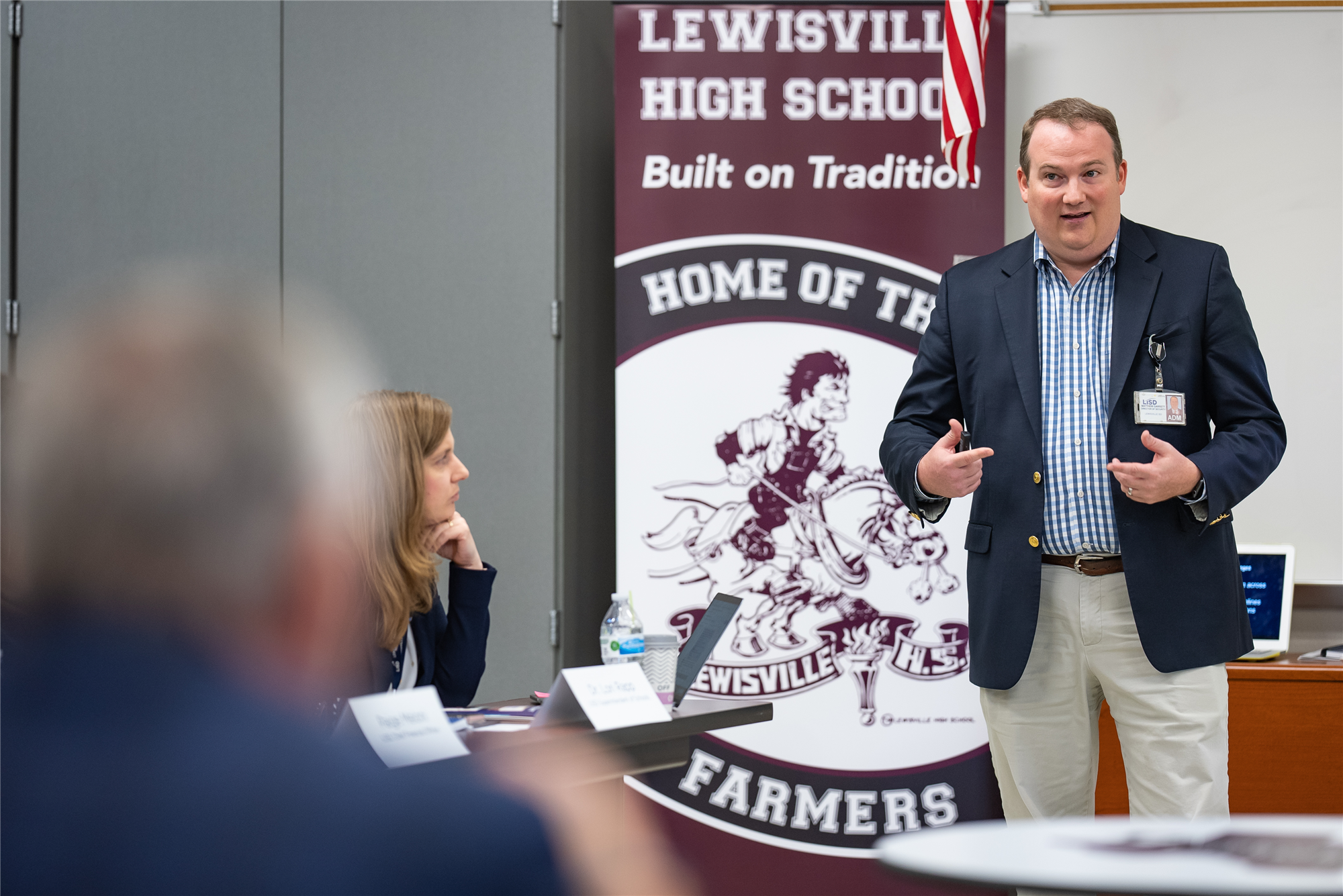 LISD has become a strong example of proactive safety and security measures within the state. In order to maintain these standards, and assist other districts to meet them, Director of Safety and Security Matt Garrett echoed the need to increase funding, as well as emphasize statewide collaboration between districts and ensure flexibility within the state's timeline of security mandates.
The event concluded with a brief presentation on community engagement by Dr. Rapp. Dr. Rapp discussed the importance that the community holds in LISD, and the belief that parental engagement is essential in each student's achievement and academic success.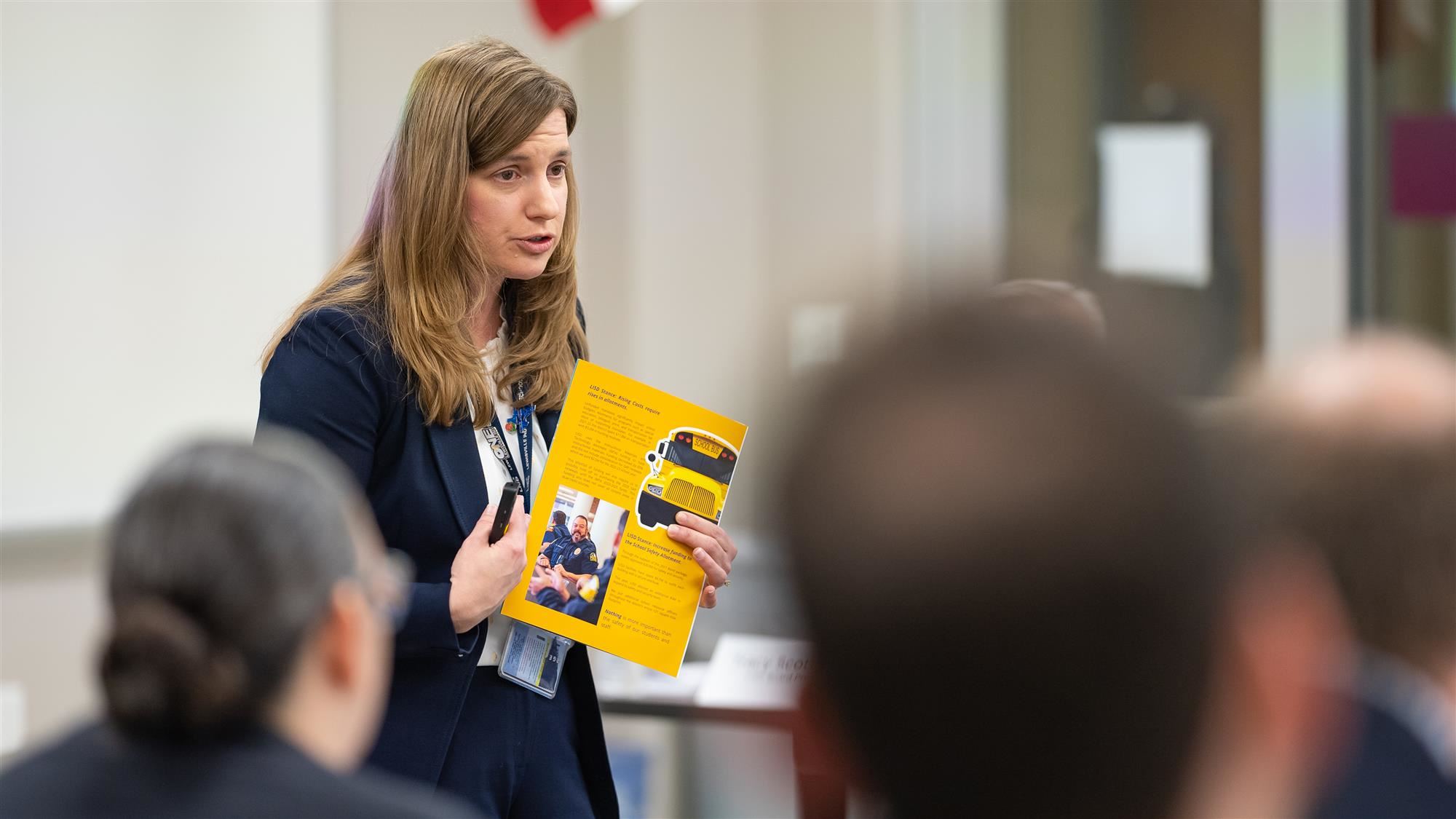 Following Dr. Rapp's presentation, the LISD Board of Trustees provided closing remarks, thanking the elected officials for attending and for their partnership in advocating for LISD students, schools, and public education.
Lewisville ISD would also like to thank the legislators and their staff members that took the time to attend the event, and for continuing to keep an open dialogue on issues facing public education as the legislative session approaches.
---
From the beginning, Lewisville Independent School District has committed to ensuring all students—your children—have the resources they need and want to ultimately thrive in a future they create. Follow Lewisville ISD on Facebook, Instagram and Twitter to see more student experiences throughout the school year or visit Best Schools in Texas for more information about joining the LISD family.