Return to Headlines
LISD Celebrates Veterans Day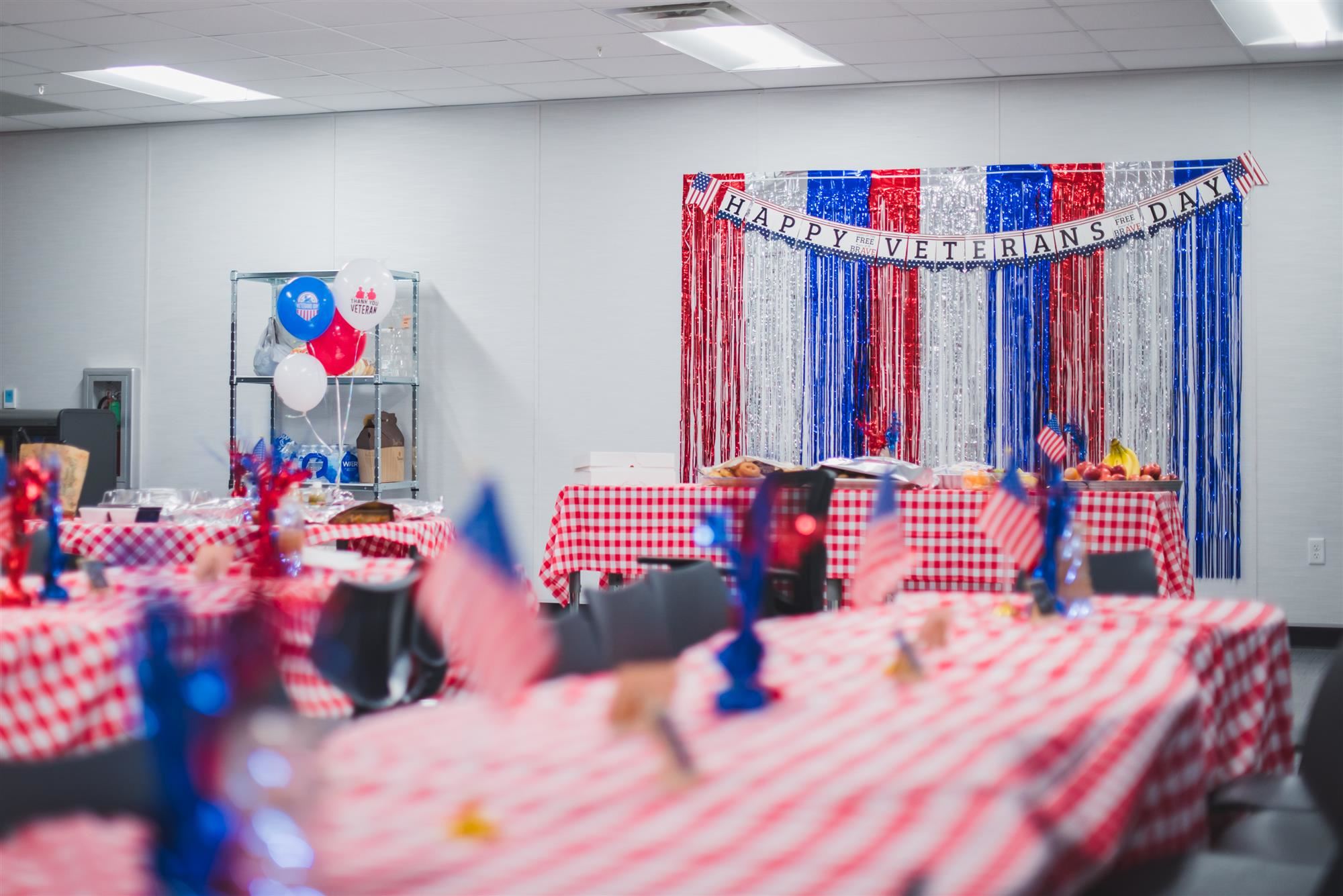 Each year, our students and staff go above and beyond to recognize the service of veterans in and around their local communities. This year was no different, with ceremonies happening on Nov. 11 across the district.
Veterans and their families had a chance to see the artistry of our students on display throughout the ceremonies. Band, choir and orchestra members performed patriotic songs while other students made signs and cards for guests to enjoy and take home with them. Shadow Ridge MS students crafted red, white and blue ribbons for veterans to pin on.
The Junior Reserve Officers Training Corps, or JROTC, units across our district also played a huge role in the ceremonies. Cadets presented the flags at their high school's ceremonies, and even traveled to middle and elementary school campuses to be of additional service. At MHS' ceremony, an Air Force JROTC member delivered a speech to thank the veterans in attendance for their immense sacrifices.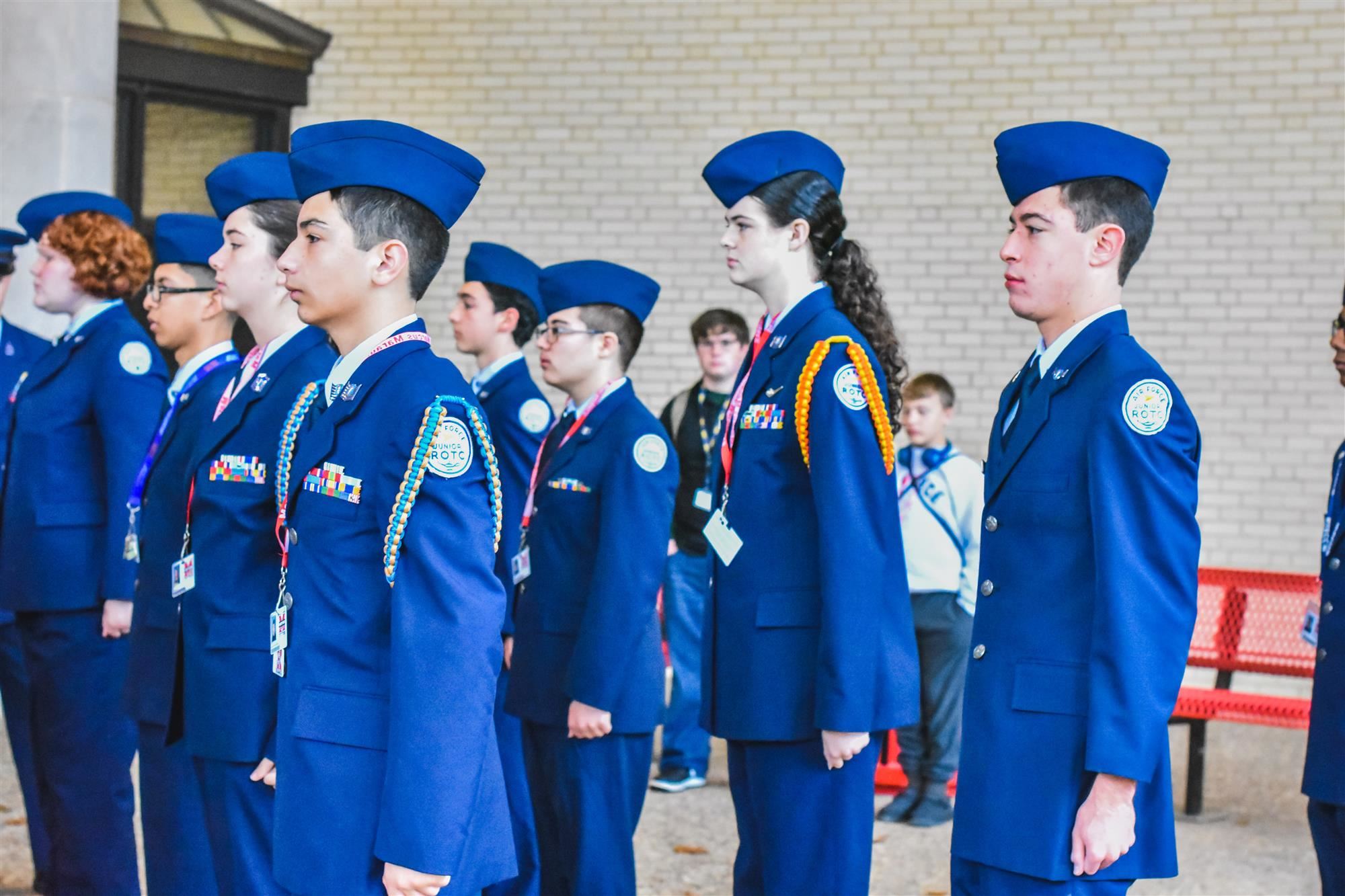 At Lakeview MS, culinary students made a meal to celebrate their esteemed guests. Veterans were seated at tables with place cards that included their name, military branch and years of service. Students were encouraged to sit with them throughout the meal, to thank them in person and ask them about their experiences.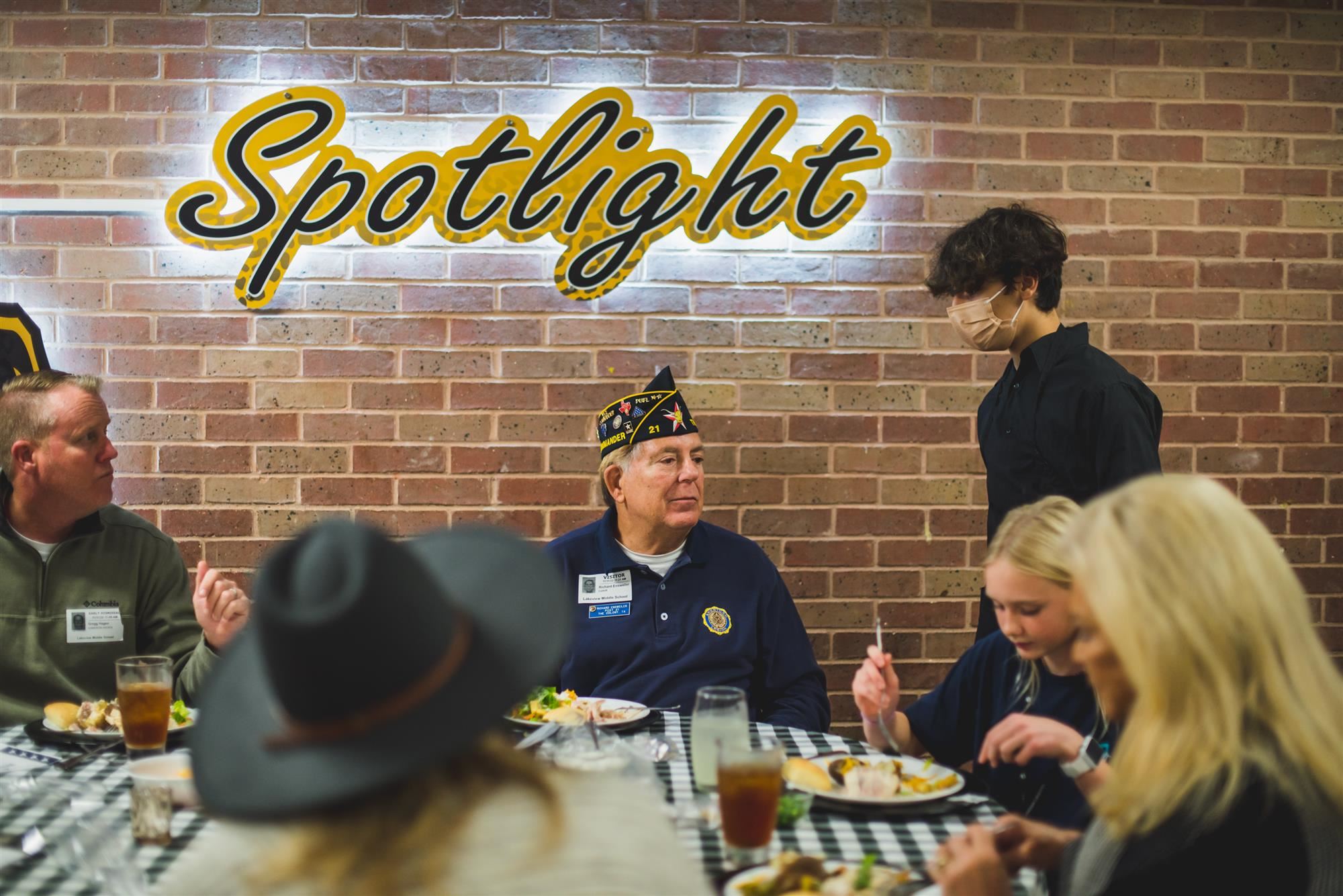 Keynote speaker Michael Lake took an opportunity to speak to Killian MS students about the importance of a veteran's family. He emphasized the sacrifices that spouses, children and other family members have to make, and how this day is meant to honor them as well. When he asked students to raise their hands to signify someone in their family had served, principal Tina Krol pointed out the opportunity for connection. "So many of you in this room raised your hand," she said. "That's one thing you all have in common."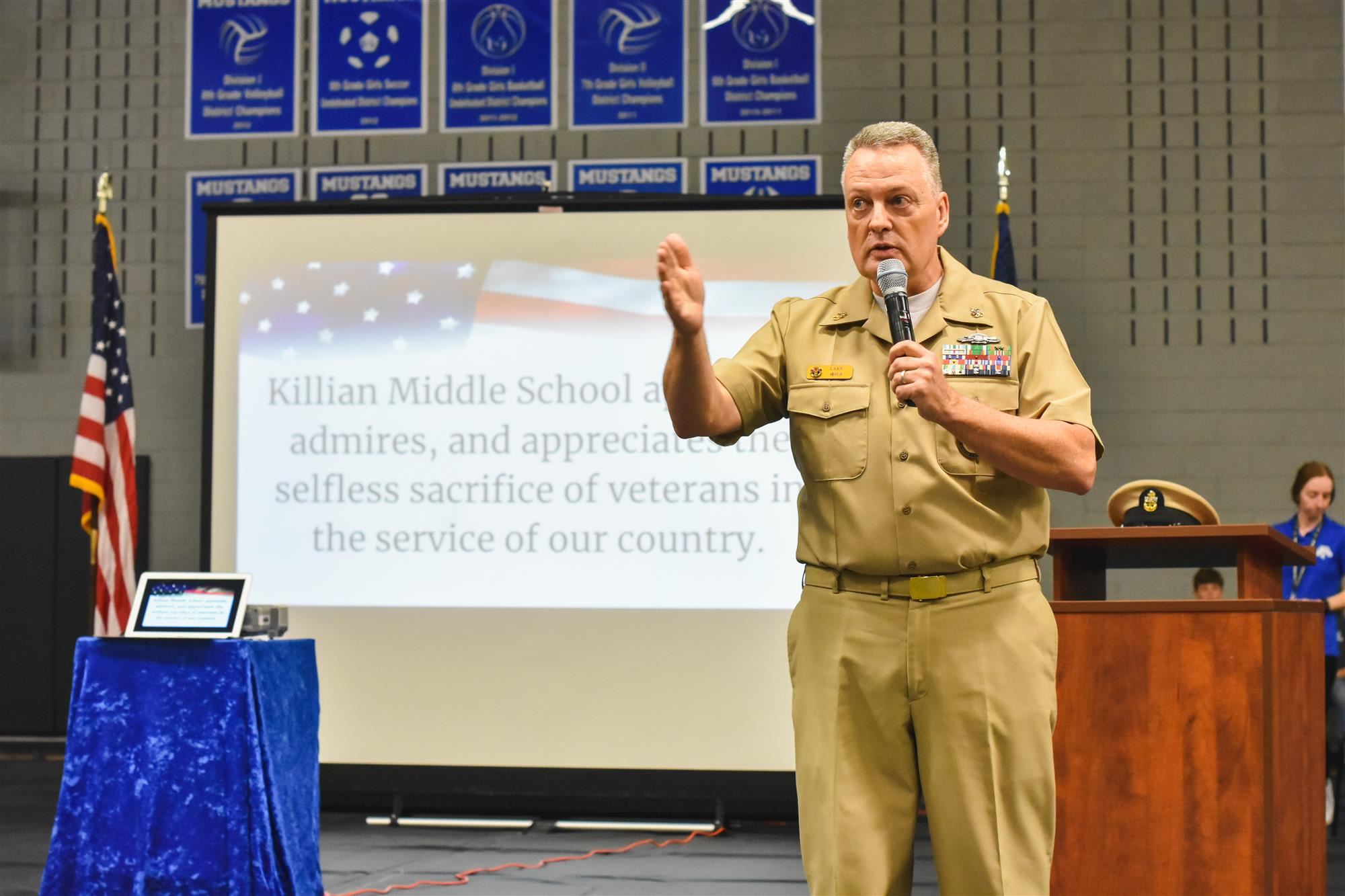 LHS students invited veterans to sit onstage in the auditorium as principal Jim Baker, the Student Council president, and other guests spoke directly to them. A slideshow with their name, position and location of service played while each veteran stood to be recognized. Valley Ridge principal Lindsey Girlinghouse also recognized each veteran individually, while the students themselves moderated the event.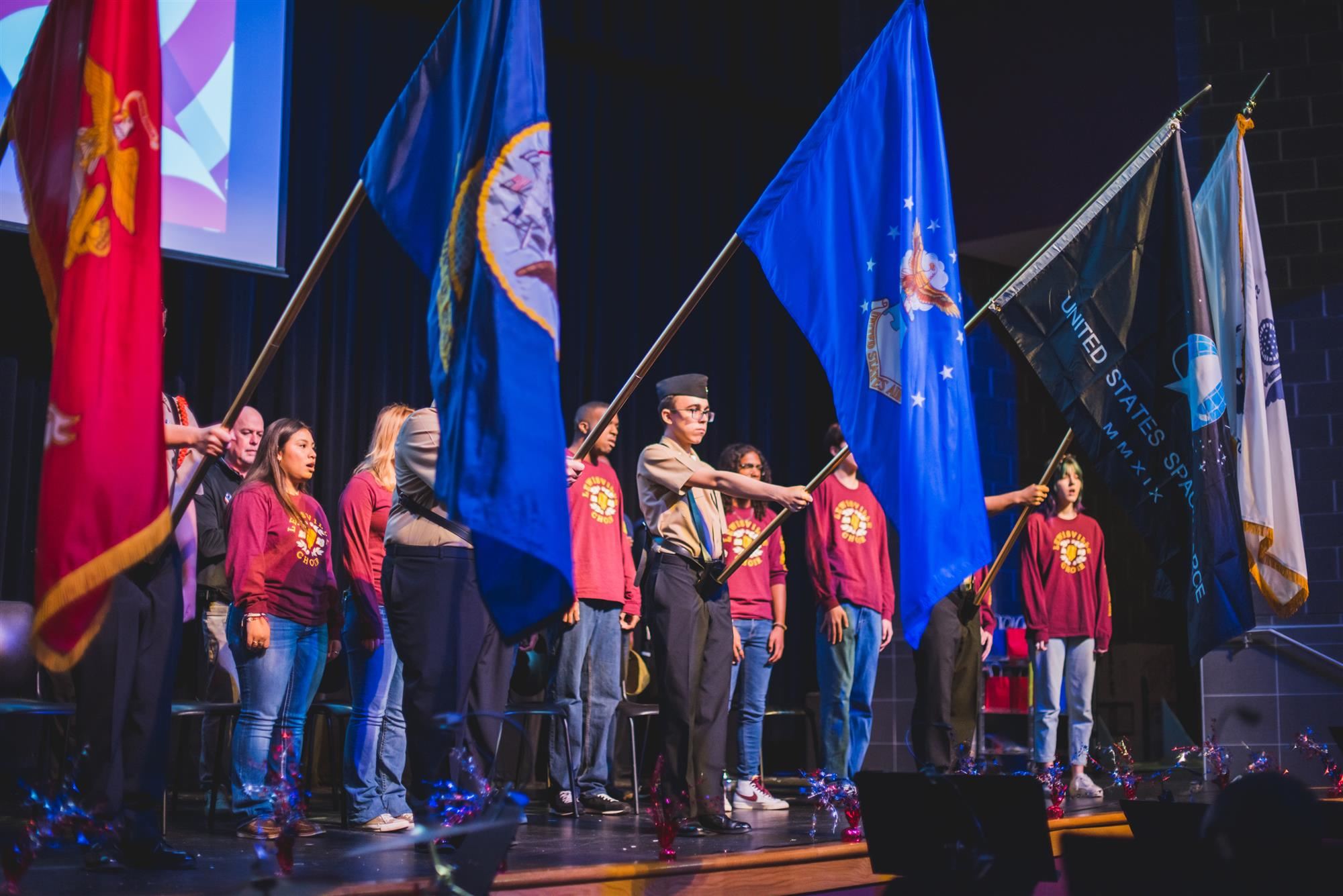 Heritage Elementary students performed several songs to dozens of veterans in the campus gym. Principal Toby Maxson, Superintendent Dr. Lori Rapp and Highland Village Mayor Dan Jaworski addressed the crowd, thanking veterans for their service and reminding students of the importance of service to their communities. Several members of the LISD Board of Trustees were also in attendance, including army veteran Sheila Taylor, Allison Lassahn and Jenny Proznik.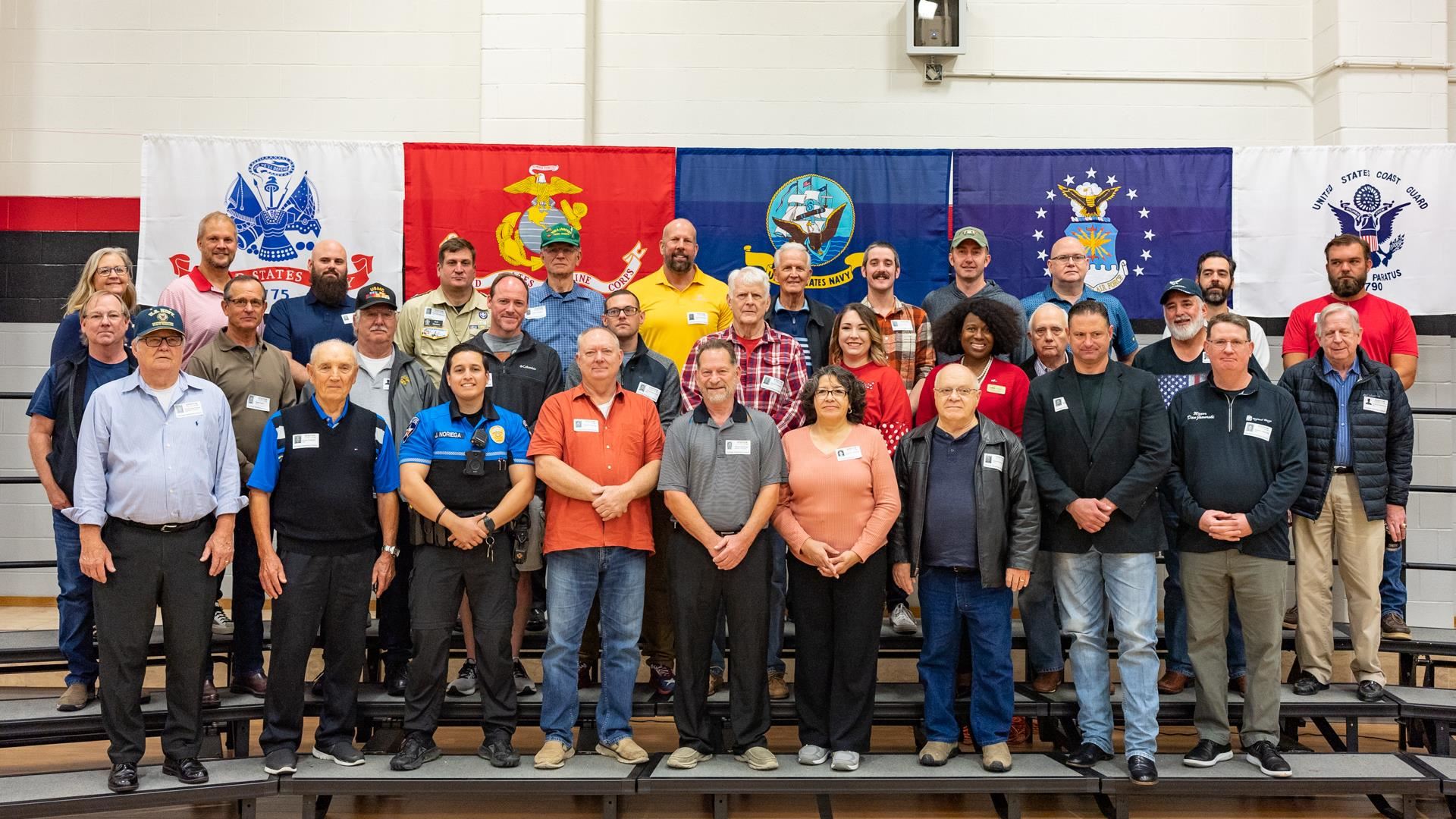 We want to thank students and staff for their work to make these ceremonies possible. But most importantly, we want to thank our veterans across the LISD community. We are forever grateful for your sacrifice and service.