Return to Headlines
Mark Cuban visits Lewisville High School's entrepreneur class to speak with students
Lewisville High School's INCubator course has been described as a version of the hit television show Shark Tank for young entrepreneurs. So what better way to give students entrepreneurial advice than to hear from a Shark himself – Mark Cuban.
Cuban visited LHS on Thursday morning and spent nearly two hours with students and staff of the INCubator class, talking about being an entrepreneur while giving advice and life lessons.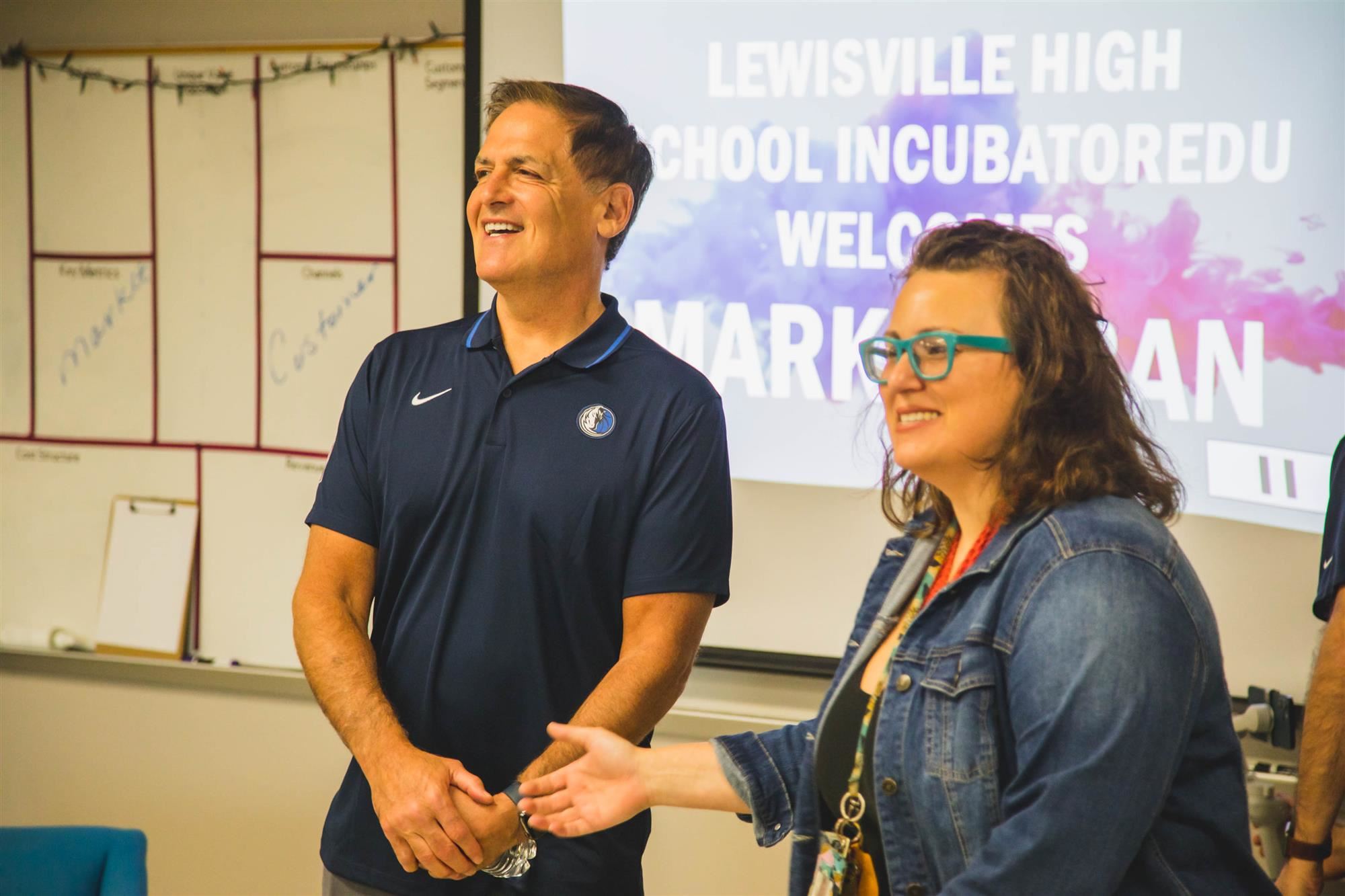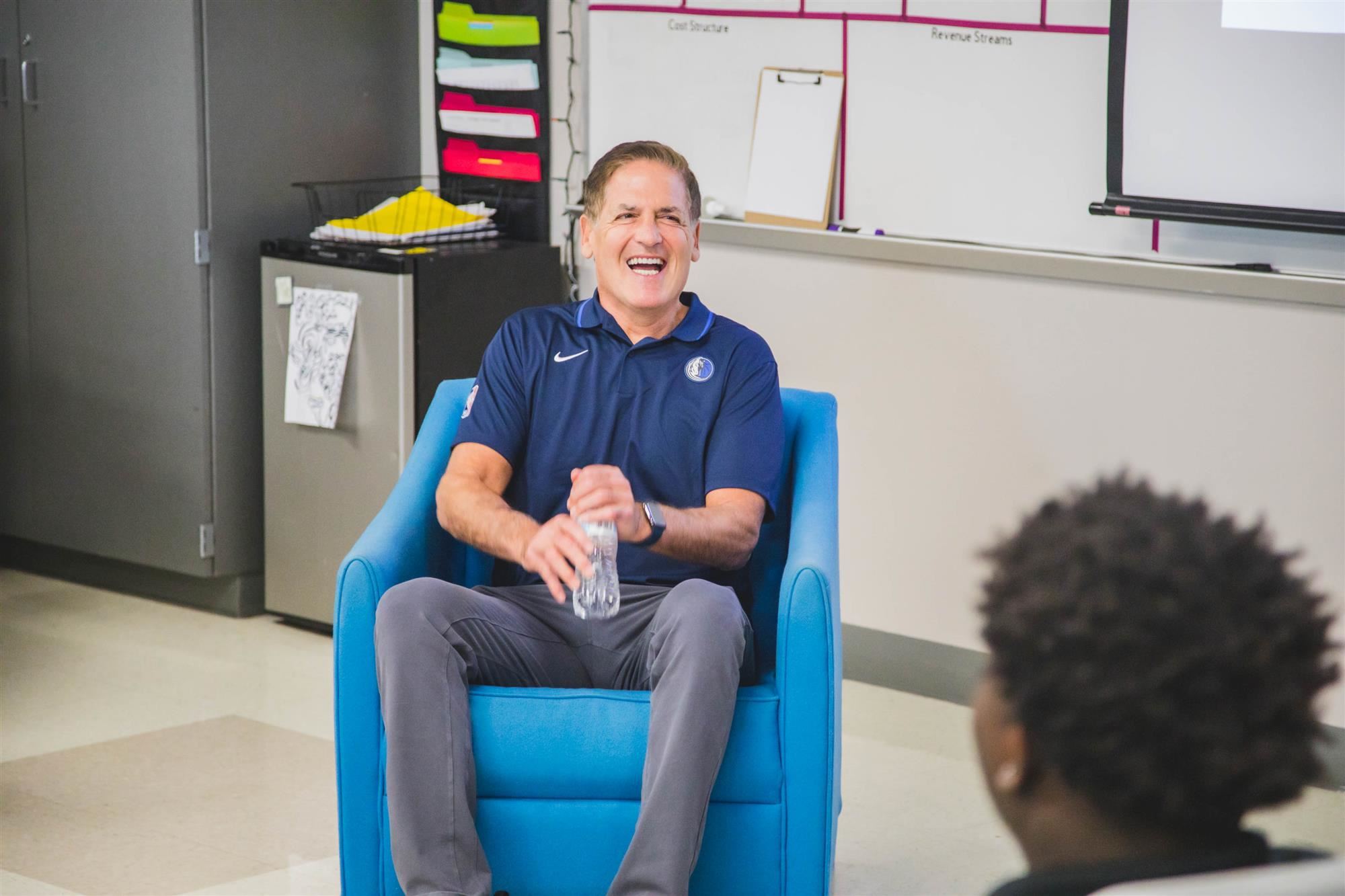 INCubatoredu at LHS is a course designed to get students excited about becoming true entrepreneurs. Students have the opportunity to create and fully develop their own product or service. Real-world entrepreneurs and business experts serve as coaches and mentors guiding student teams through the process of ideation, market research, and business plan development before gearing up for Pitch Night. Pitch Night helps to further the entrepreneurial spirit by putting student teams in front of actual investors to pitch their innovative idea to the Board of Investors.
"The key to starting a business when you're young is doing things that you can do yourself," Cuban told the class. "Things that you can do with your own time. If it's a product, do something that's easy for you to get and easy for you to sell. By learning how to do that, it really comes down to one simple thing: the best businesses are things you can control and do yourself. That's what being an entrepreneur is all about."
Cuban kept the class engaged with his message by being informative but also adding humor throughout the morning with jokes about his fellow Sharks.
"Being an entrepreneur and starting a business doesn't mean it's going to be easy and all of a sudden you make a lot of money. Being an entrepreneur is the harder way. If being an entrepreneur was easy, you all would already be doing it and coming on Shark Tank and taking my place – actually, hopefully you're taking Mr. Wonderful's place and not mine," Cuban said with a grin. "If you're willing to take the initiative and start a business, anything is possible."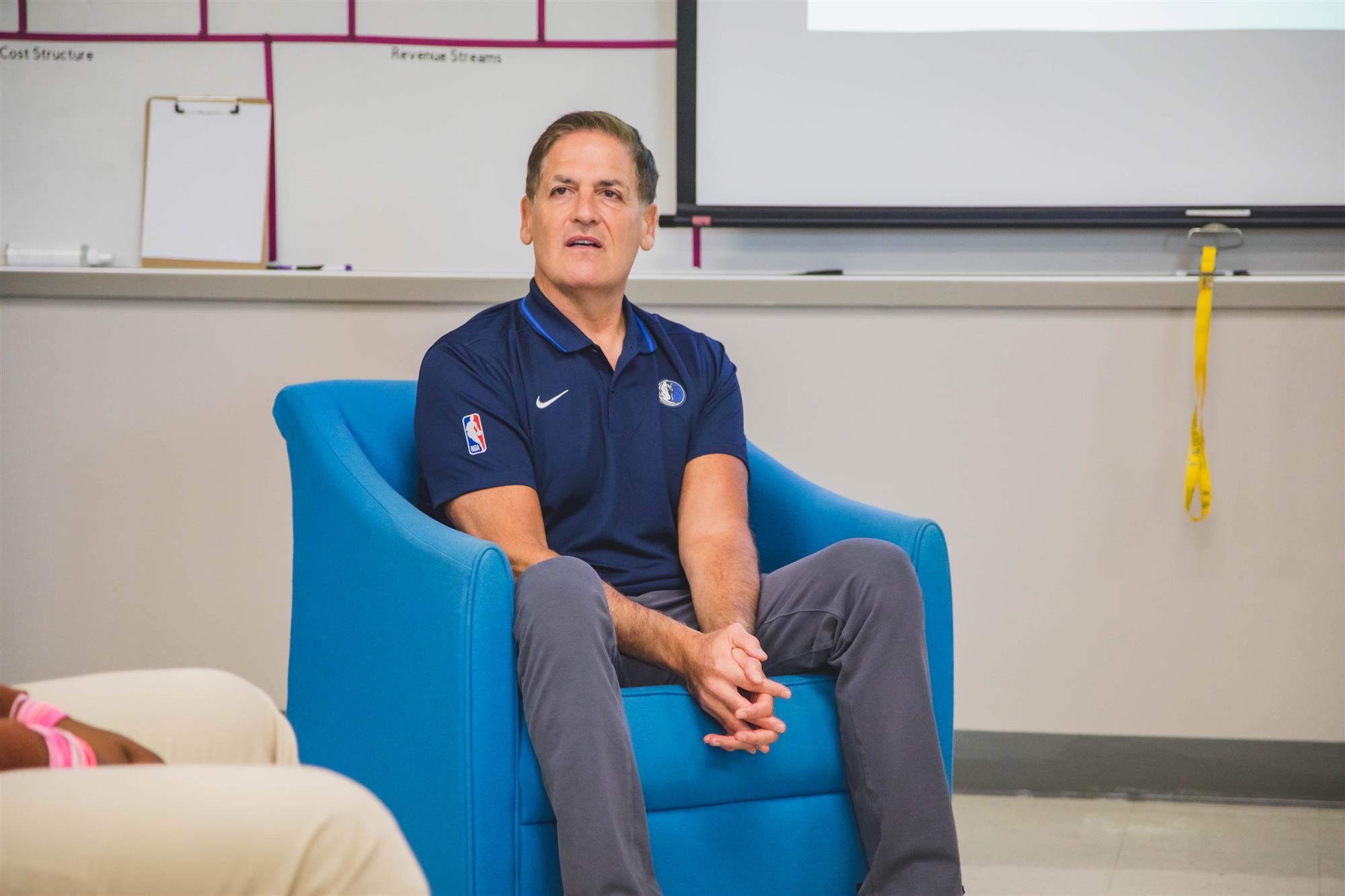 Cuban also spoke about how he became an entrepreneur and his first big business opportunities, his role on Shark Tank as well as owning the Dallas Mavericks. He also engaged and interacted with students in the class, one being senior Kewrin Wright, who has started a car detailing business of his own and Cuban used that example when talking about running a business. Just like on Shark Tank, Cuban inquired about Wright's business, asking about prices and material costs.
"At the beginning, it was crazy that I was talking to Mark Cuban because we watch him on Shark Tank all the time in class," admitted Wright, "but after that I was just taking in everything he was saying and trying to absorb all the knowledge because I know he's at the top of the business world. It was a great learning experience."
Nicole Franczvai is in her first year teaching INCubatoredu at LHS and she has already made a big impression on her students. Franczvai believes in practicing what you teach, so she did just that by bringing in Cuban.
"In entrepreneurship, one of the main things I teach is to ask and ask over and over again," Franczvai said. "I wanted to prove it to my students, so I emailed Mark Cuban and asked him to visit the class and talk to the students."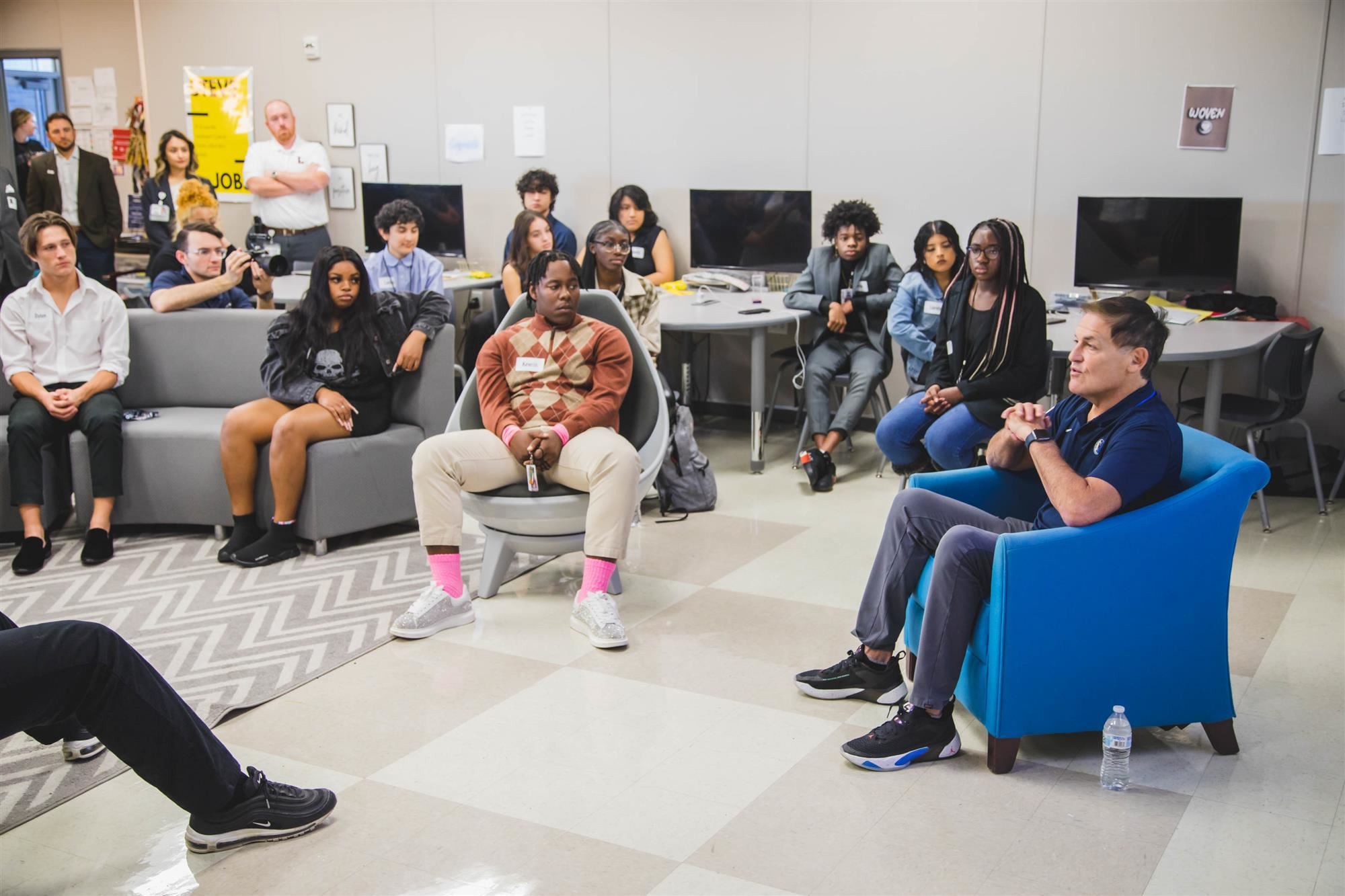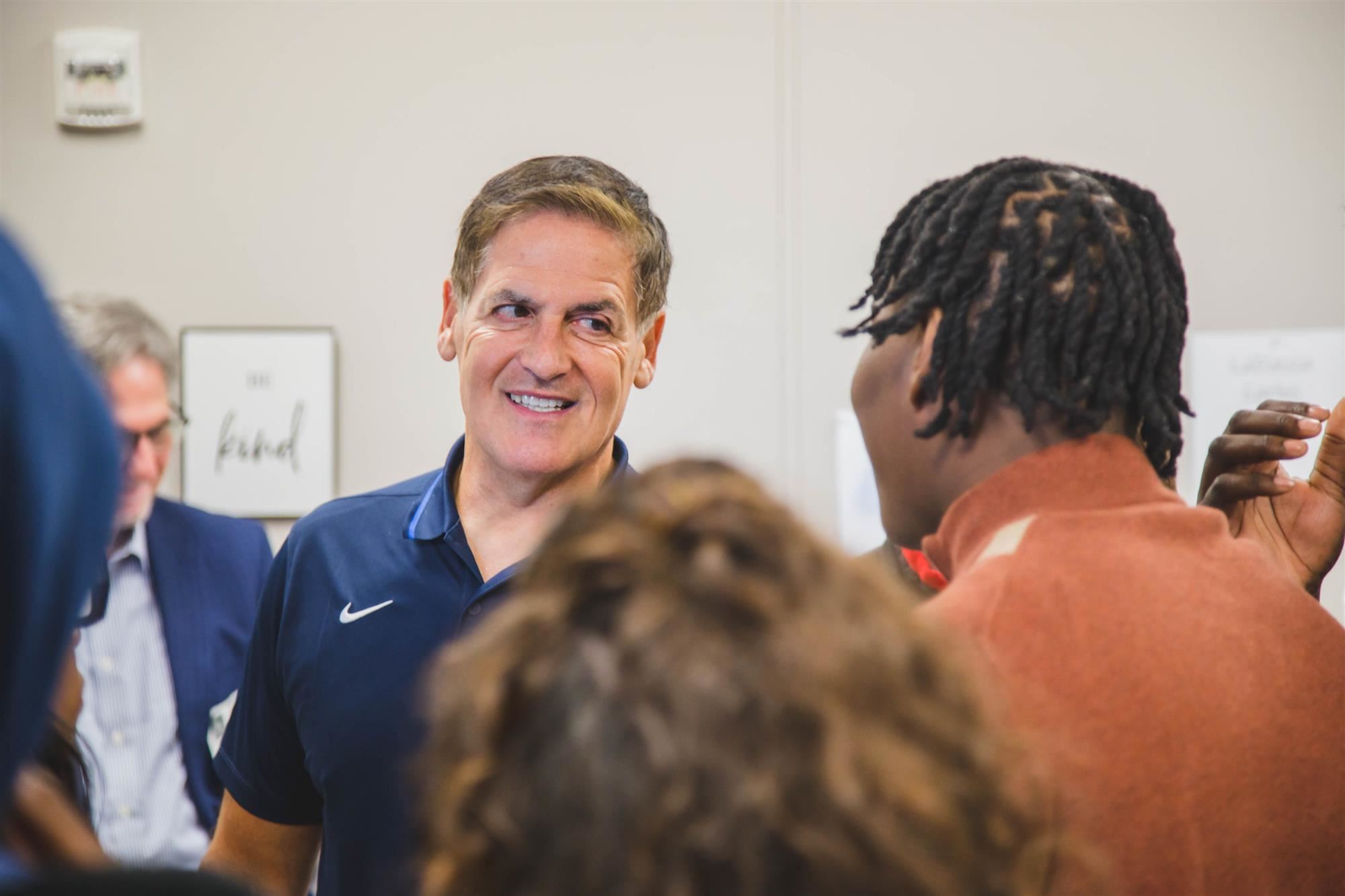 Bringing Cuban in allowed the students to hear from a successful entrepreneur and Franczvai hopes that receiving the message from someone they recognize and of his stature will really stick with them.
"I think there's a beauty in people coming in and speaking about their successes and also about their struggles," Franczvai added. "I believe that's what resonates with students. He came in not as a celebrity but as an entrepreneur. It was a great opportunity for the students to hear from someone who is so successful.
"INCubator is a program where students have the ability to create a viable business; a real-world business speaking to real-world people. Those connections and the ability to shake a hand, are all really powerful experiences. You don't get those opportunities anywhere else in school."
With all the knowledge that Cuban provided the students, the main thing Wright learned from Cuban's business advice and life lessons was simple: treat people right.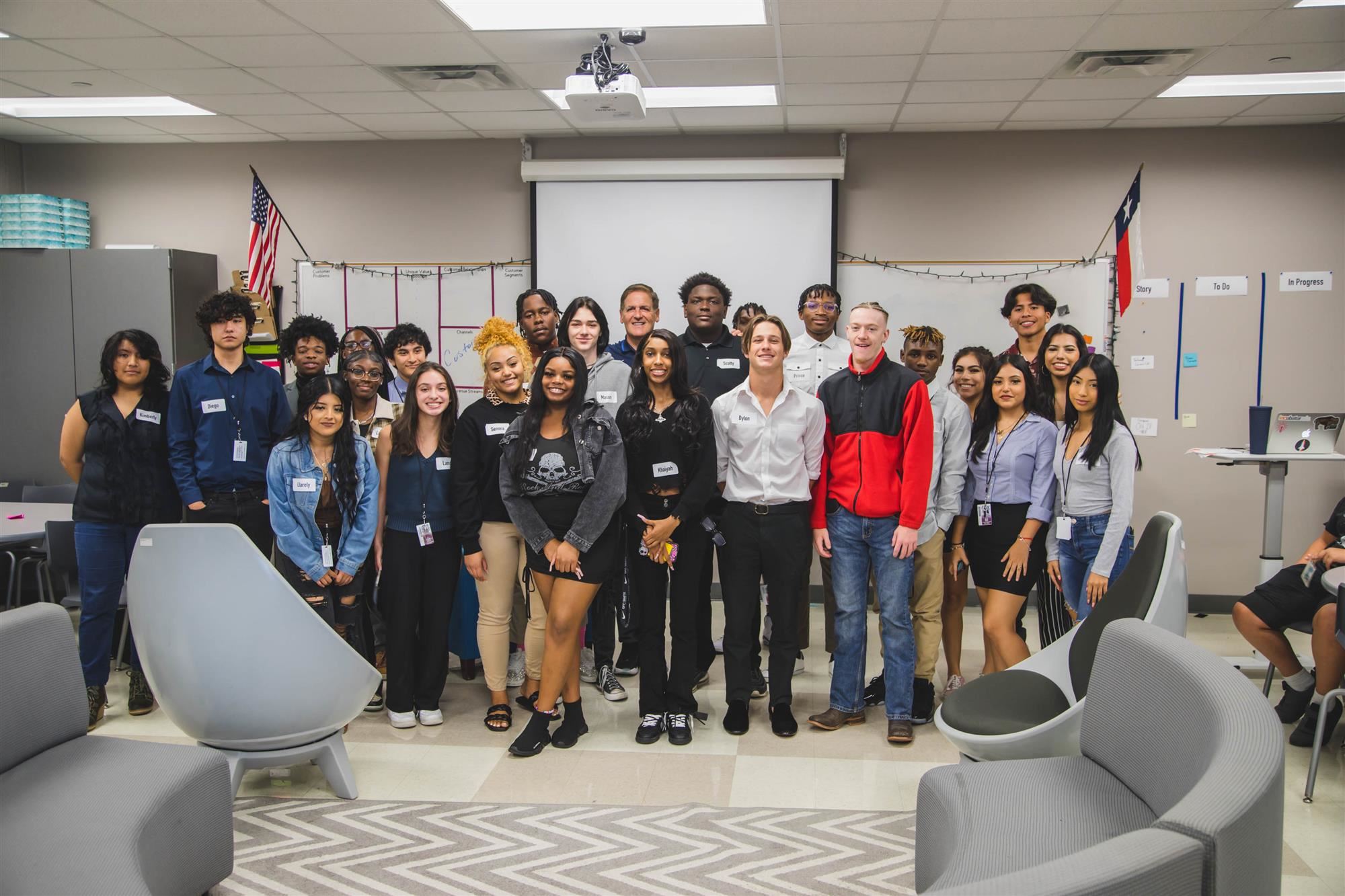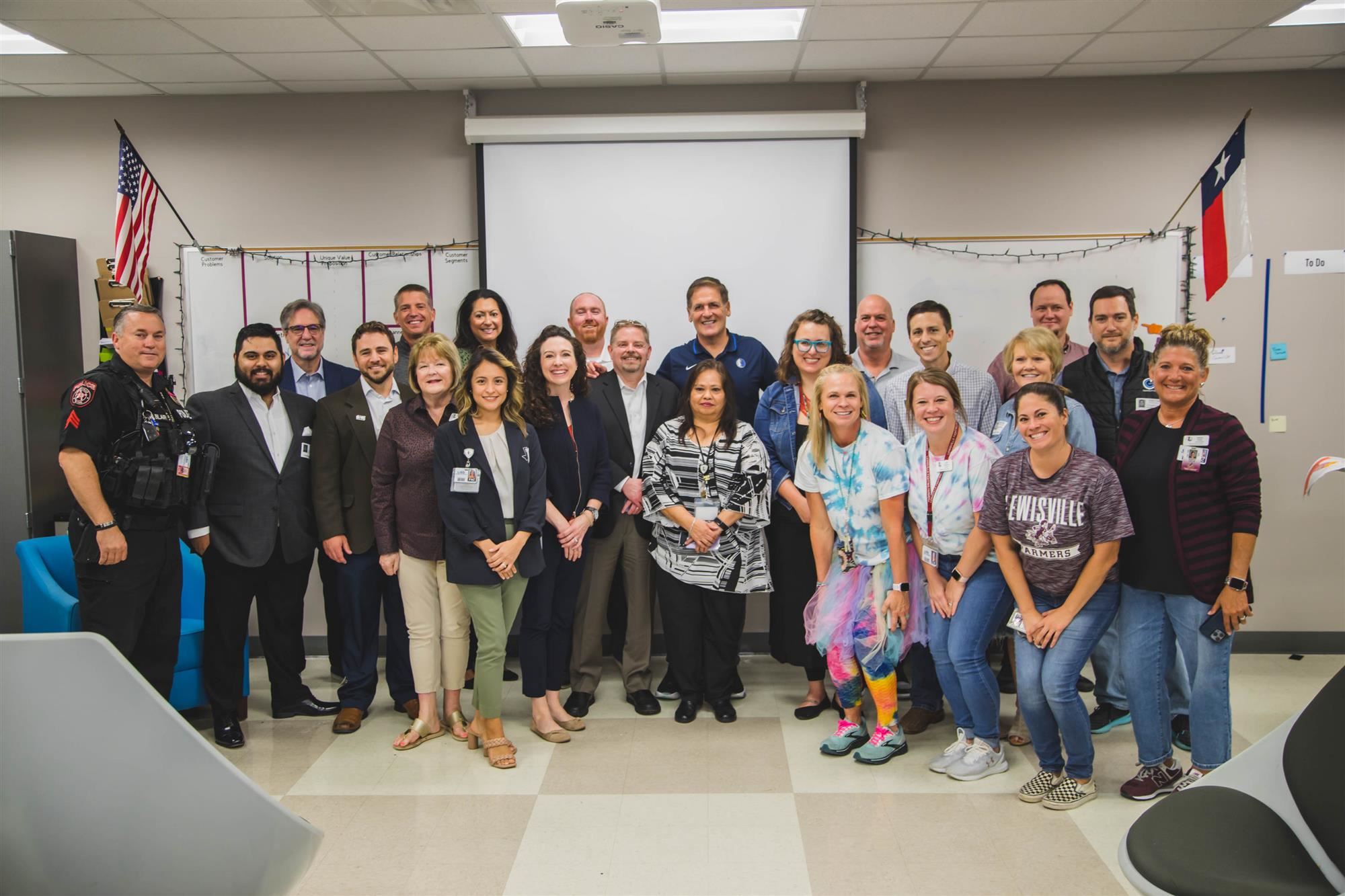 "One of the biggest things I took away from Mark Cuban was just being nice," Wright explained. "After hearing that from him and realizing when you're selling a product, you're also selling yourself with the product. That was one of the biggest takeaways for me."
While Cuban said he loves speaking to students and young entrepreneurs, he motivated the Lewisville High School INCubatoredu students to take his place one day and be the one speaking to future entrepreneurs at schools about their business successes and ideas.
"You have a path to get there and be successful," Cuban said. "One day, one of you is going to come back to Lewisville High School to share your successes and you're going to say, 'People didn't understand my idea then, didn't see my idea playing out or didn't get it. But now you know who I am.'"
---
Lewisville High School is a Lewisville Independent School District high school in Lewisville, Texas, serving all Farmers with engaging educational experiences, strong traditions, storied extracurriculars and future-ready opportunities. Follow LHS on Facebook and Twitter to see more throughout the school year. Join the Lewisville ISD family by enrolling today, or visit Best Schools in Texas to learn more.