Return to Headlines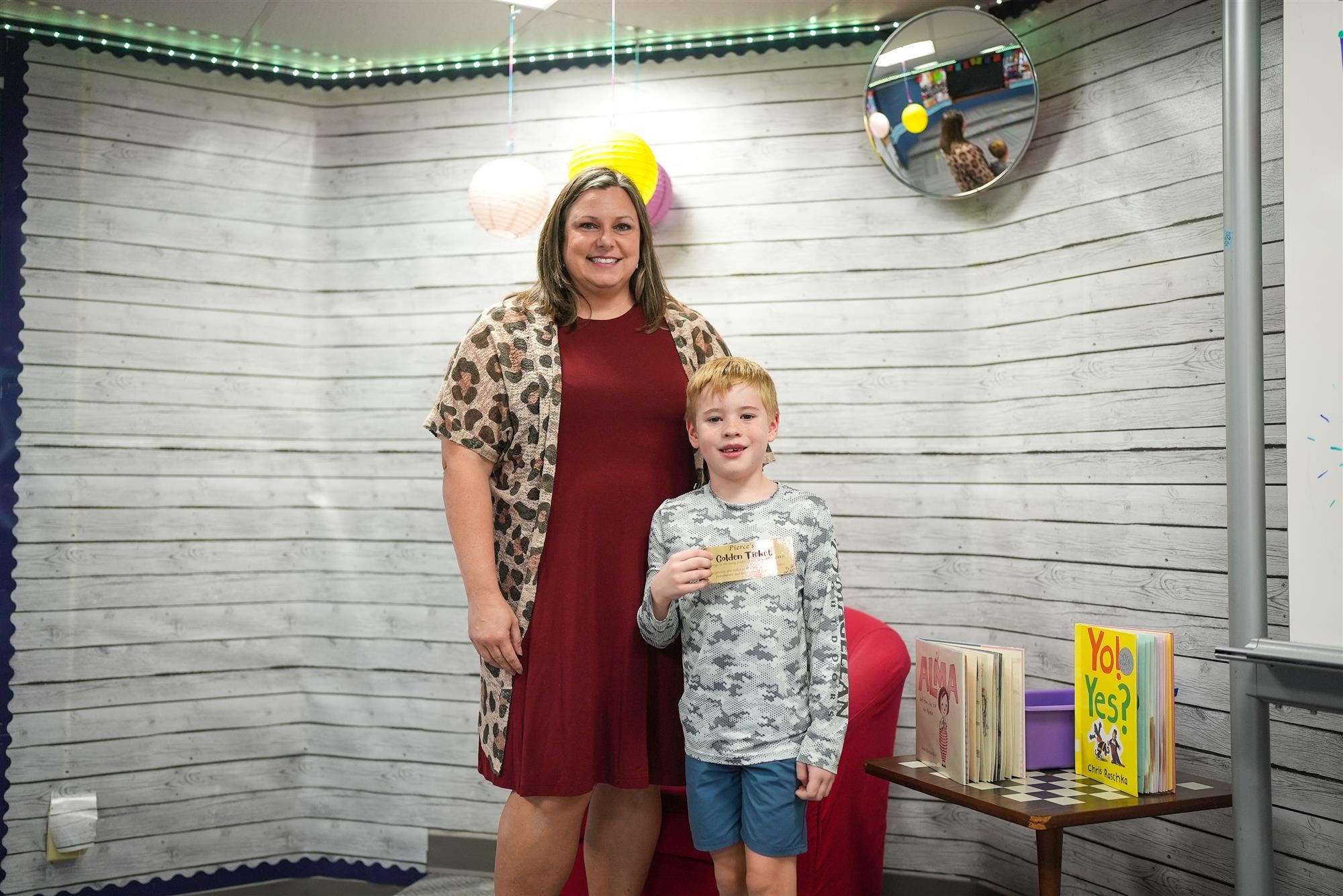 Among the pantheon of storied children's authors, the works of Roald Dahl stand tall as a, presumably, big and friendly giant. Dahl's stories have touched the imaginations of kids and adults alike on the page and on the silver screen, and Ethridge librarian Stephanie Pierce is helping bring them to life for her students.
To commemorate the author's 106th birthday, Pierce shared selections of Dahl's works with her students. At the same time, she introduced a surprise element courtesy of Willy Wonka himself.
"It was Roald Dahl's birthday – September 13th – so we celebrated by reading parts of his novels," said Pierce. "I hid Golden Tickets in [ten] books, but I didn't tell the kids, otherwise they would tear up my library," she finished with a laugh.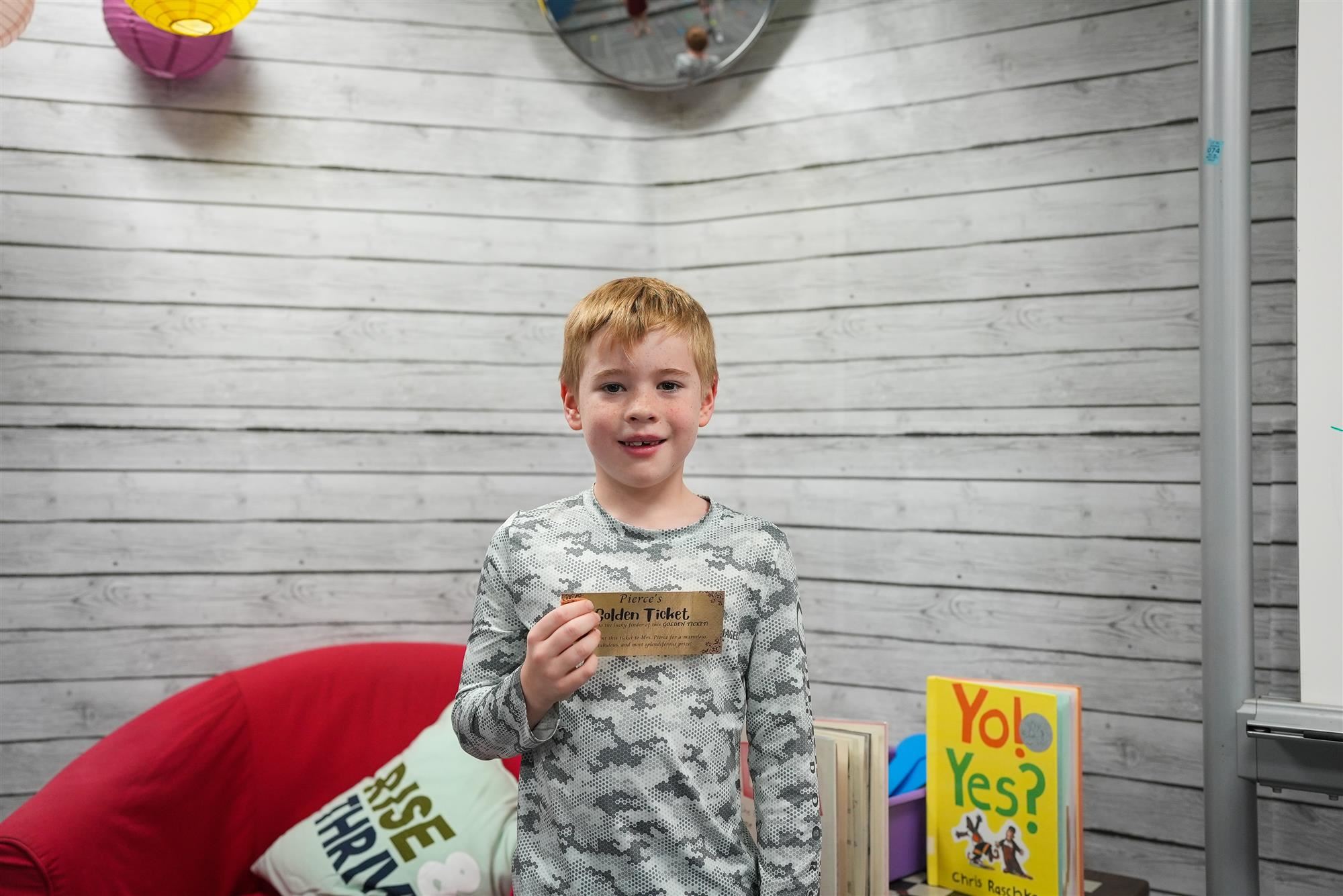 One of the winners, second-grader Jack, proudly presented his winning ticket and gushed about his prize: a scented pencil (a "Smencil") that seemed straight out of Wonka's Factory.
While the Golden Tickets weren't all hidden in Dahl's books, the introduction to his stories have made them popular items from the library. According to Pierce, she hasn't been able to keep on the shelf in the weeks since she began sharing them with her students. She hopes that the tickets, and the fact that students can see these stories come to life in their library and on TV, will encourage them to explore even more books that get the Hollywood treatment.
"These books are classics, and a lot of them are kind of out there," she laughed. "Being classics, and having so many movies made, I think it's important to teach the kids they were books first. A lot of really cool stories come from really cool books."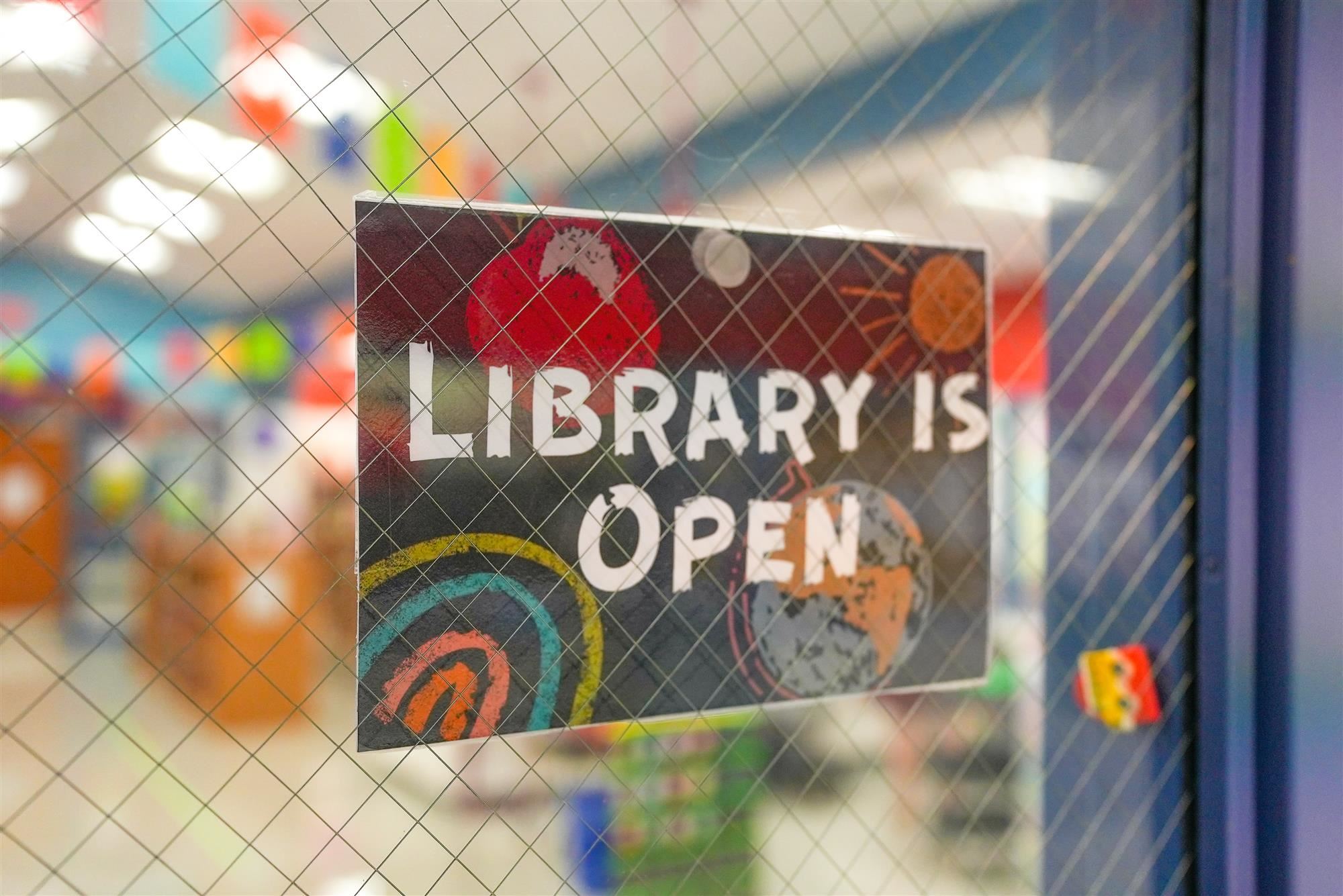 Jack, whose favorite Dahl book is James and the Giant Peach, wholeheartedly agreed.
"I really like the books because they help me learn to read. And I like all of the fun characters that are in the books."
Once all of the Golden Tickets are found, Pierce looks forward to encouraging her students to explore new books and authors in creative ways. However, just like Willy Wonka himself, she keeps her secrets tightly under wraps.
"We'll have something else coming soon. Something."
For now, Ethridge students will just have to wait for her next tale.
---
Ethridge Elementary is an elementary school in The Colony, Texas, serving Kindergarten through 5th grade with future-ready learning experiences in the Lewisville Independent School District. Ethridge feeds into The Colony High School attendance zone. Follow Ethridge on Facebook and Twitter to see more student experiences throughout the school year. Join the Lewisville ISD family by enrolling today, or visit Best Schools in Texas to learn more.