Return to Headlines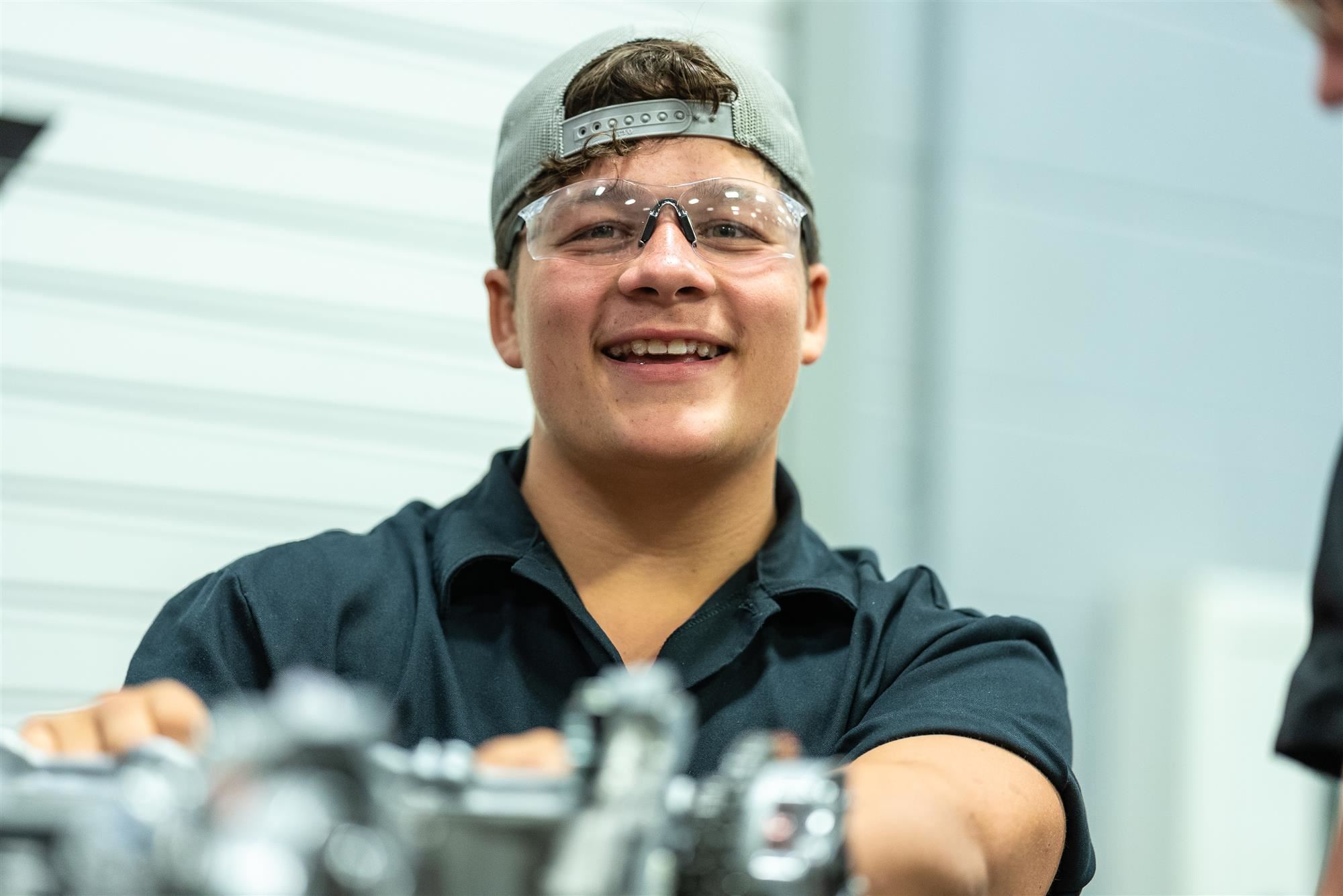 Let's go places.
Toyota's slogan perfectly encapsulates the freedom of taking the open road behind the wheel of one of their vehicles. But the popular car manufacturer is helping more than just their customers go places – they're helping LISD students go places professionally by supplying engines and curriculum to the TECC-E auto tech program.
Students in Auto Tech II, under the tutelage of seventh-year instructor Doug Emery, recently kicked off the 2022-23 school year by learning how to disassemble – and eventually re-assemble – a trio of unused V8 engines courtesy of Toyota.
"Toyota donated three brand new V8 engines to the program," explained Emery. "They actually sent me down to Houston over the summer to learn to take the engines apart and put them back together. They also included all the curriculum, PowerPoints and worksheets for the students as well."
Emery, an alum of the LISD auto tech program, spent fifteen years working in the industry before returning to teach. According to him, the V8's present a tough task.
"Toyota did warn us that this was their most difficult engine to take apart," he said with a laugh. "But the students were like 'hey, challenge accepted,' and so far so good."
Flower Mound High School senior Abigail Clark, whose father instilled a love of cars from an early age, is excited to have had the chance to explore auto tech as a career path.
"I was like 'they have this program at school, why not just try it out?' And I fell in love with it. It's super cool to have this opportunity. If I didn't have this, then I wouldn't know that I wanted to be a technician when I get older."
And having the opportunity to tackle the Toyota V8? Clark views it as just another challenge on the journey towards her career goals.
"I eventually want to work for Porsche – my dream is to go work for a Formula One team."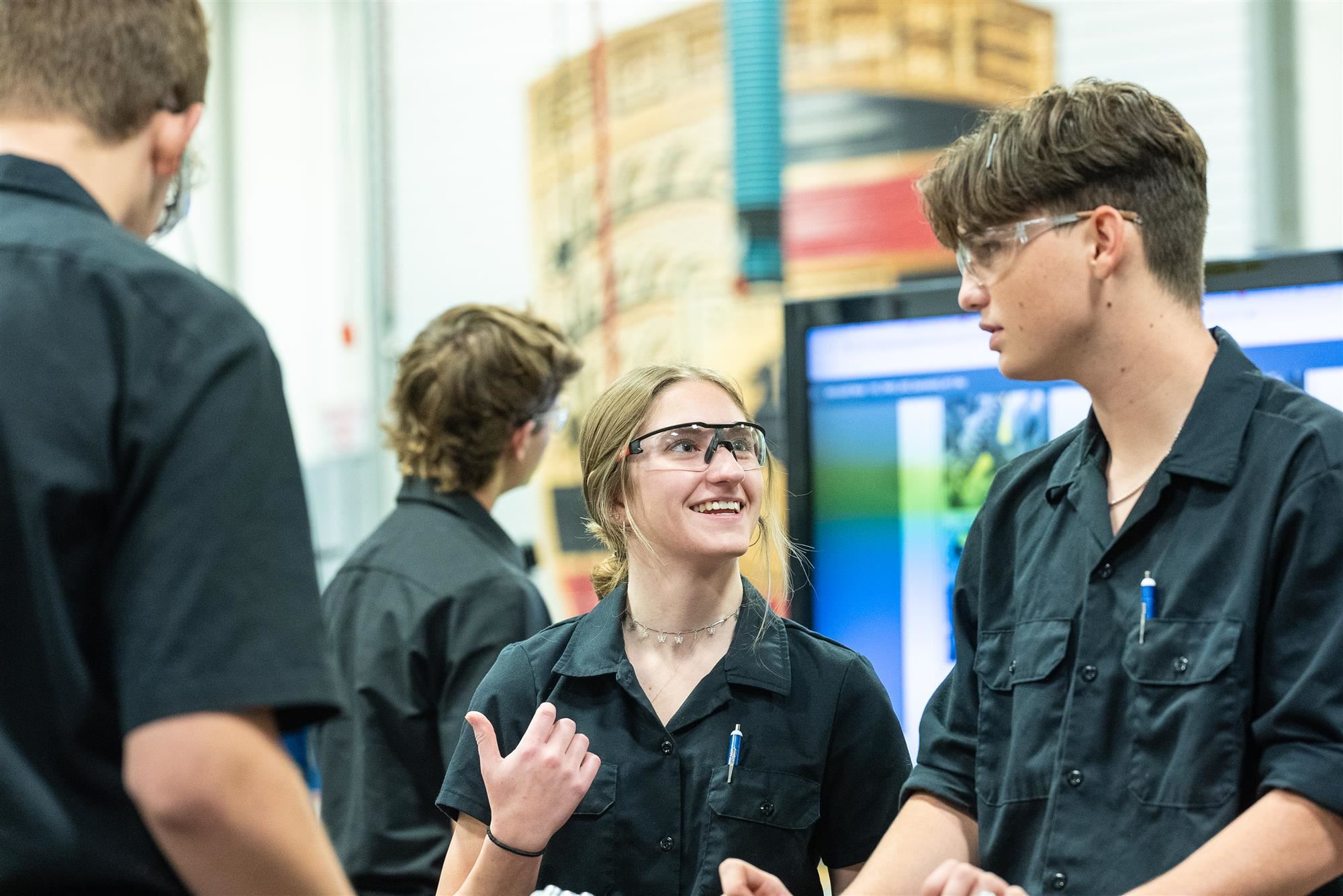 High career expectations go hand-in-hand with the auto tech program. The quality of work that has consistently been churned out over the years has made graduates a top commodity amongst industry partners. Emery explained that, upon completion of the Auto Tech II course, many students go on to work internships that can quickly become careers.
"Auto Tech II students will be practicum for next semester. They'll go off and actually work internships with a lot of our business partners. They'll get paid, usually anywhere from $14-$17 an hour, and the agreement is that they'll hire our students and pay tuition to technical school."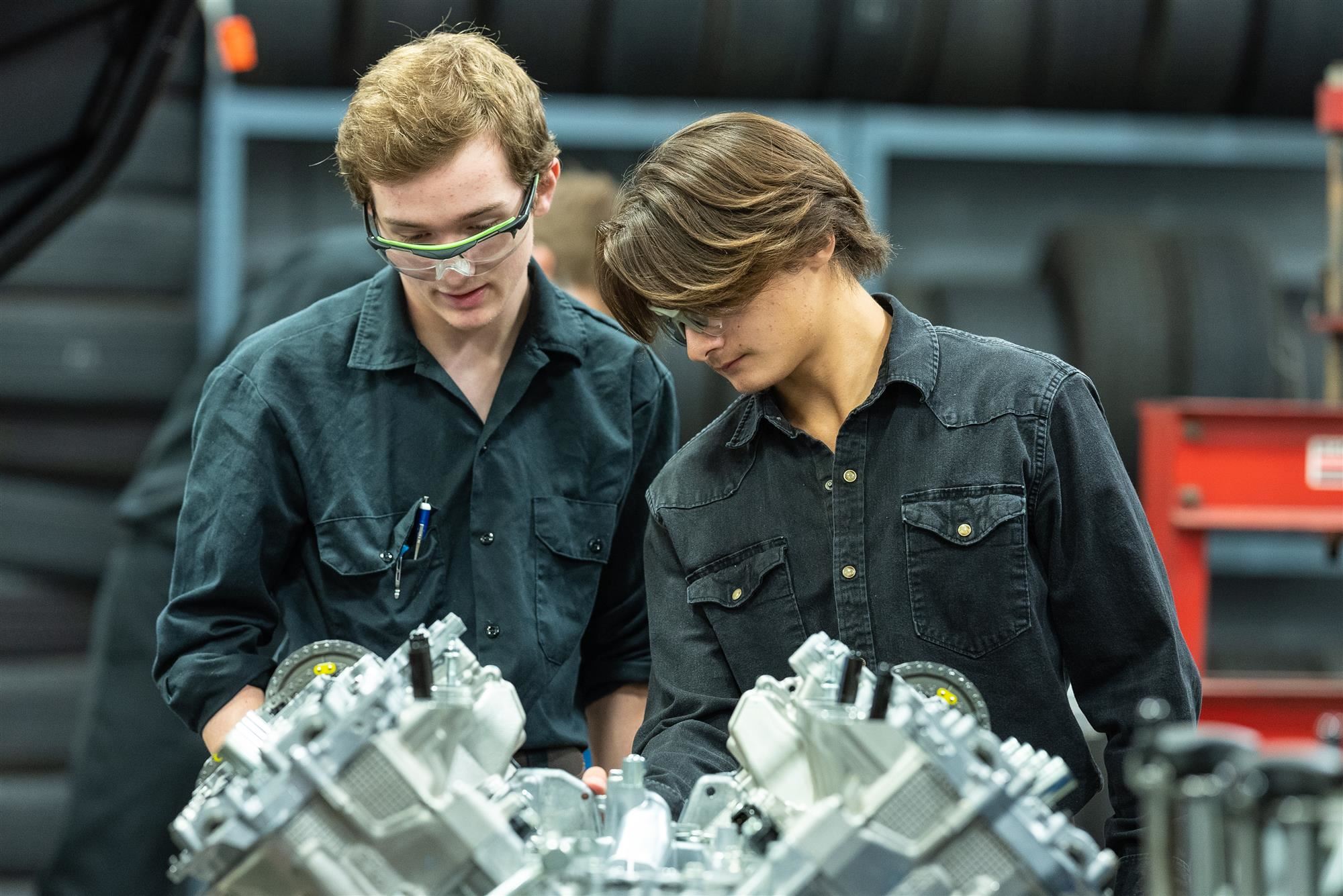 Emery credits district leadership for helping to create these opportunities for students.
"You see what's out there and what we have available to us here. [LISD] makes sure we have everything we need – there's a lot of support coming in from the district on this. Admin comes in and they hear from our advisory boards and they hear our business partners telling us 'we need this, you guys need to teach that, you need this equipment,' and then the district is like 'hey, if that's what the industry is telling you, let's get it.'"
With multiple students securing internship opportunities and dozens more completing Automotive Service Excellence (ASE) certifications each year, LISD and TECC-E's commitment to the auto tech program is doing more than just helping students thrive, it's helping them go places.
---
The mission of the Career and Technical Education (CTE) department in the Lewisville Independent School District is to provide a quality educational program that enables all individuals to achieve their fullest potential in the pursuit of high-skill employment and advanced education. Check out the CTE website or visit Best Schools in Texas for more information about joining the Lewisville ISD family.