Return to Headlines
Garden Ridge Third Graders Host Market Day and Raise $1,322 for Make-A-Wish
"Market Day" at Garden Ridge Elementary was officially open for business on Monday.
Each third grader at Garden Ridge became a business owner for the day as they created a product to sell to their fellow classmates on Market Day. Students spent months in the classrooms of Ms. Dure´, Ms. Taglieri, and Ms. Darling learning about entrepreneurship, running a business, budgeting finances and the free enterprise system. The students were tasked with creating, marketing and selling their product to raise money with all the proceeds donated to the Make-A-Wish Foundation.
The students had to research non-profit organizations earlier in the year and chose Make-A-Wish, with a representative from the organization coming to campus on Tuesday to graciously receive a $1,322.21 donation check from the third-grade students of Garden Ridge. The goal was to raise $1,000, but thanks to the generous students of Garden Ridge, they far exceeded those expectations.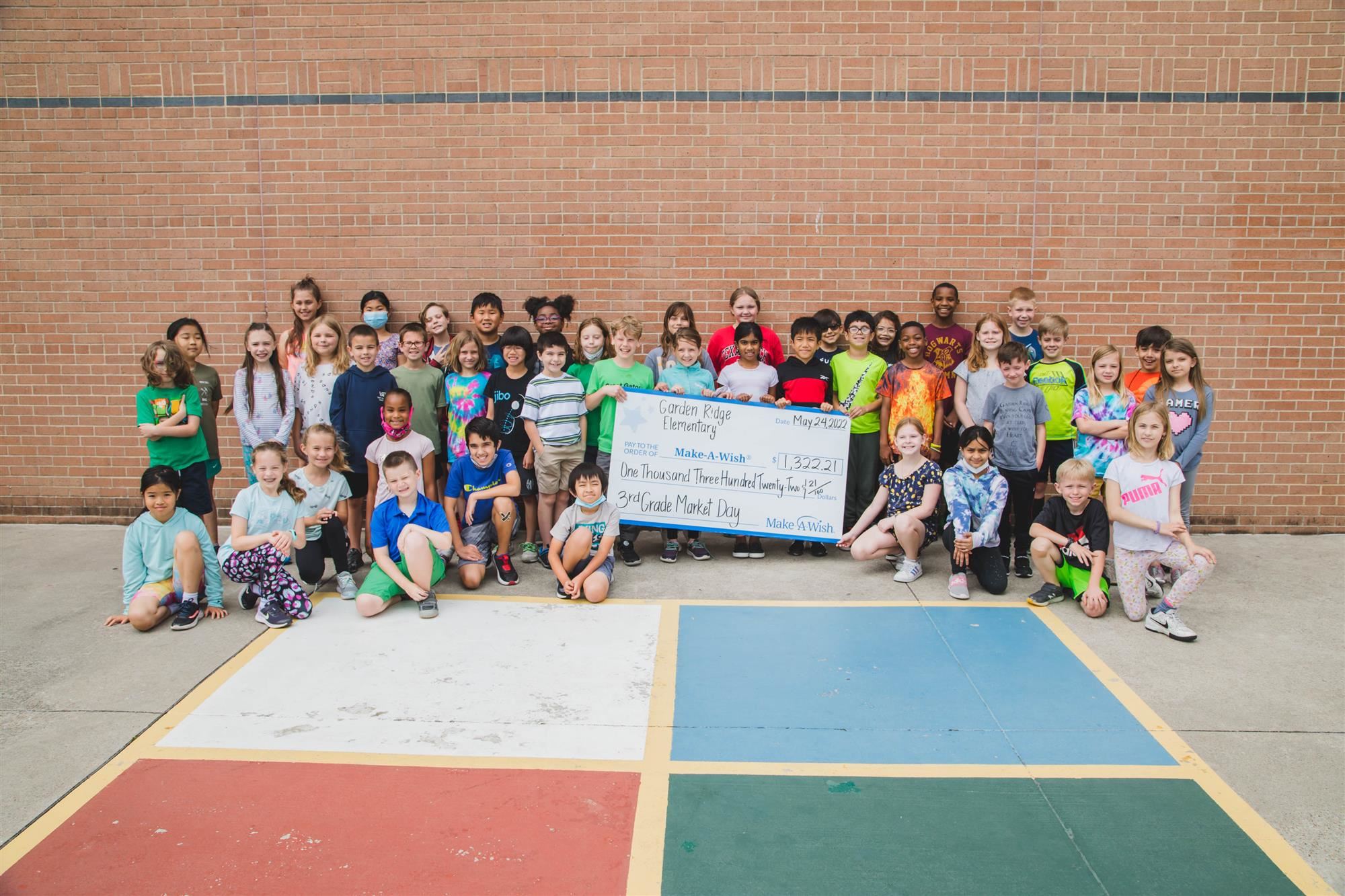 "I think Market Day is a combination of two things – it's about giving back to the community and learning we aren't making money for ourselves but we are donating to a good cause," Third-grade teacher Samantha Dure´ said. "We talk so much about budgeting and entrepreneurship all year, so for the students to live it and to know what it's like to have a business makes it more realistic for them to see why we learned everything all year."
The products created ranged from stress balls, lava lamps, headbands, bracelets, scrunchies and even homemade slime. In preparation for their business being open, third graders advertised Market Day on the daily announcements to create interest and excitement. There were over 50 booths set up in the third-grade hallway that each grade level on campus got to visit and go on a shopping spree.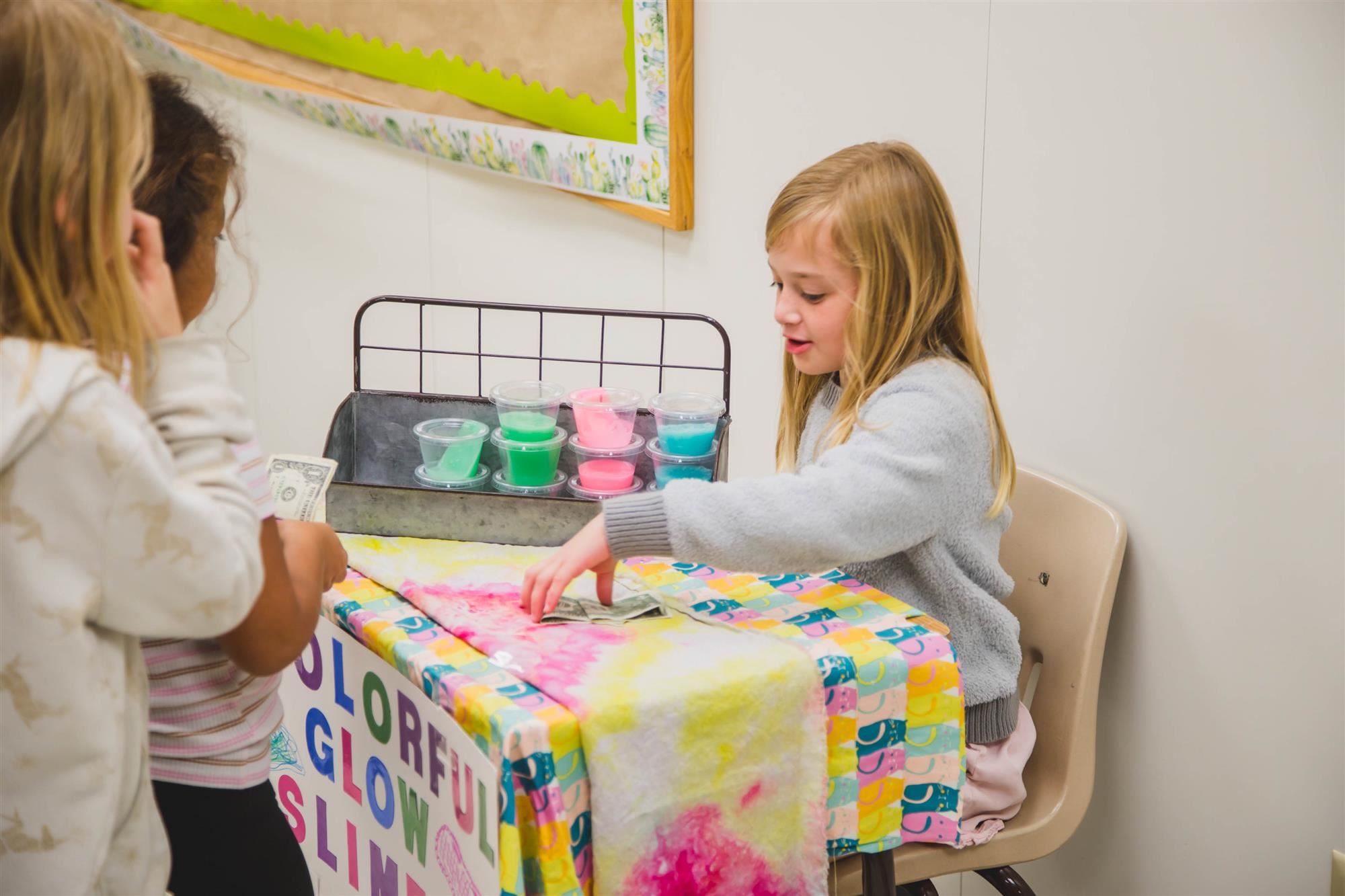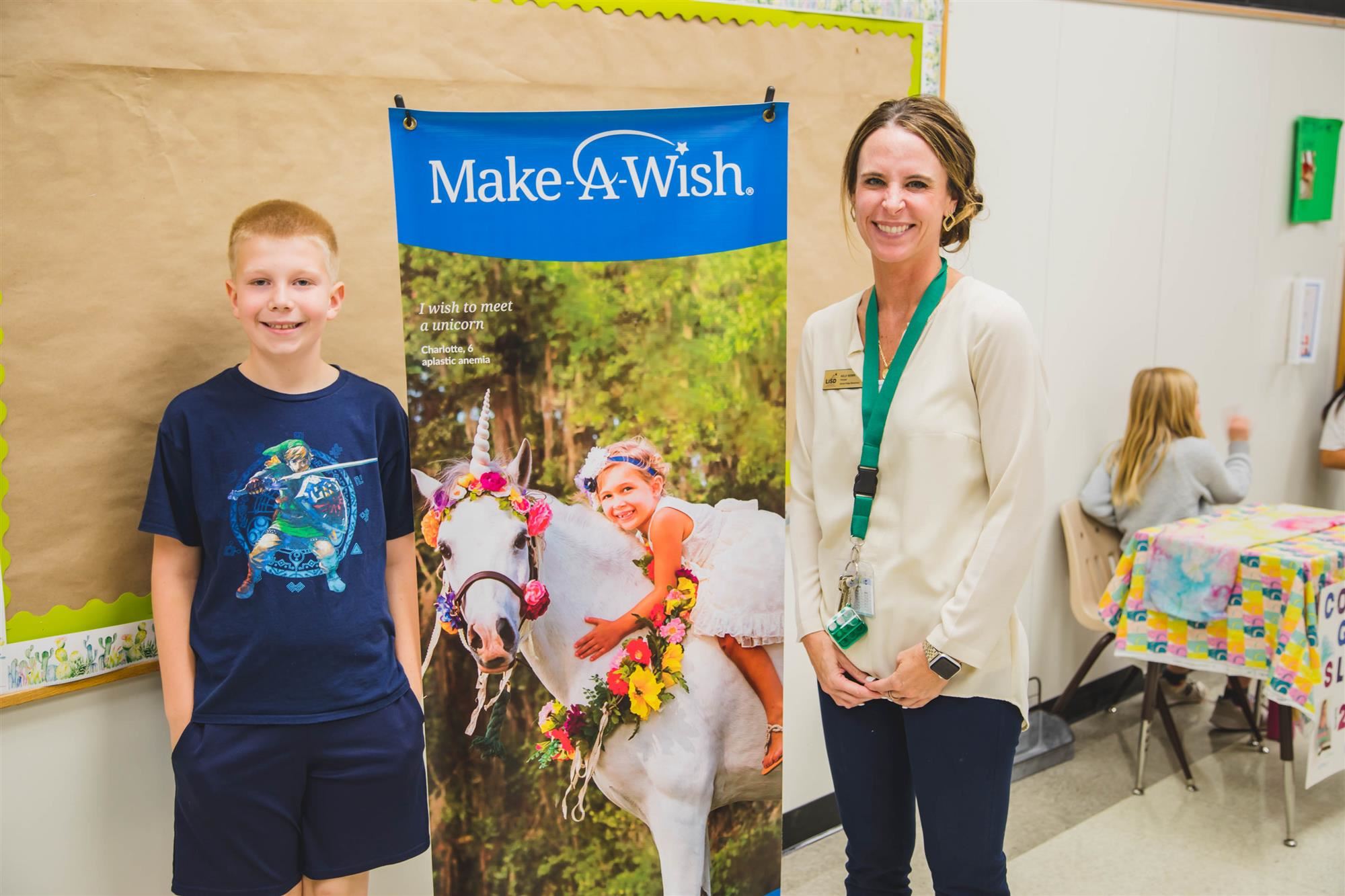 Third graders were responsible for setting up their own booths and creating eye-catching signs to display their product and their price. When students came to purchase the products, the third graders had to keep track of their revenue, provide change to customers, log their inventory, and make sales pitches to generate customers.
Several booths were a big hit, like Dylan's Slime, which had a line of students out the door and sold out in the first 30 minutes. Dylan wasn't quite sure how much he had sold yet, but when asked how his business did, he smiled turning his cash box around and said, "By the looks of it, pretty good!"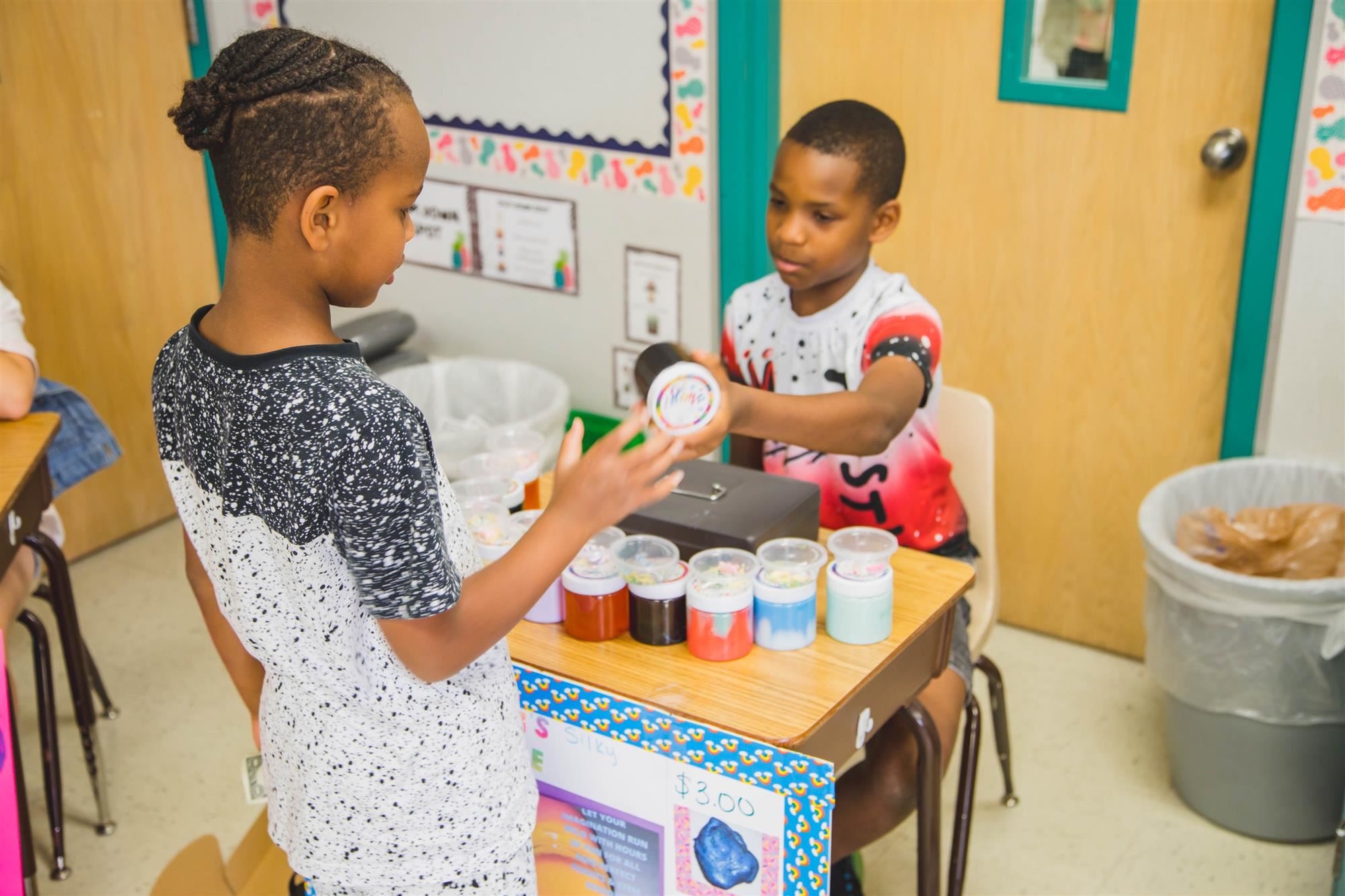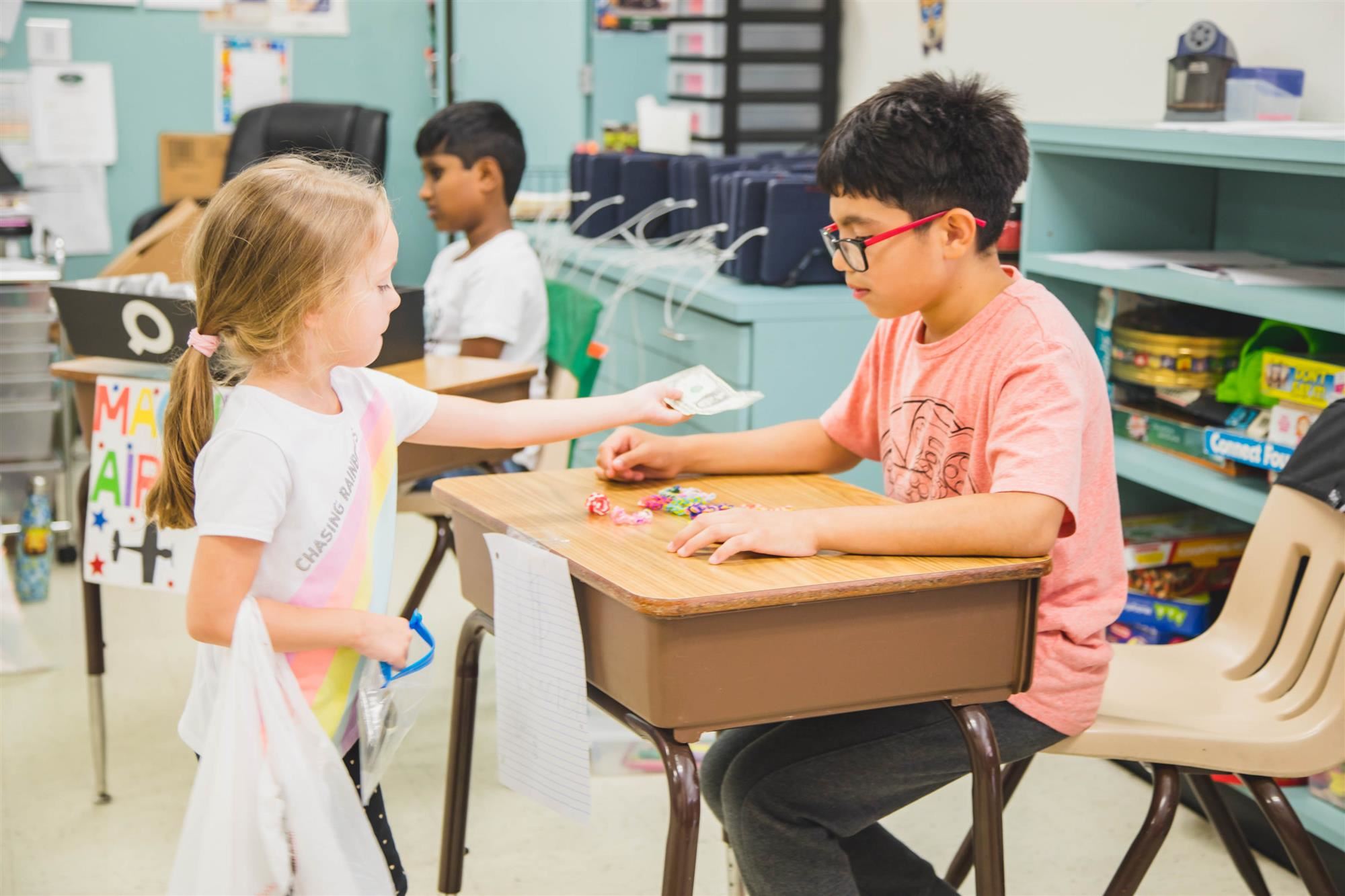 Seth was selling animal magnets that he created himself and sold out early as well. Seth spent two or three days at home making his product and said, "I really like selling and working a business. It makes me feel good too that we are donating to a good cause to help someone."
Nicola, a third grader in Mrs. Dure's class, used her skills of sewing to create hair scrunchies. When asked why she chose that, she said Market Day was all about helping people. "My mom and I made hair scrunchies because I want to help people keep the hair out of their face and I also like donating and helping other people, so this is a good cause to give back to people that are sick and give them their wish."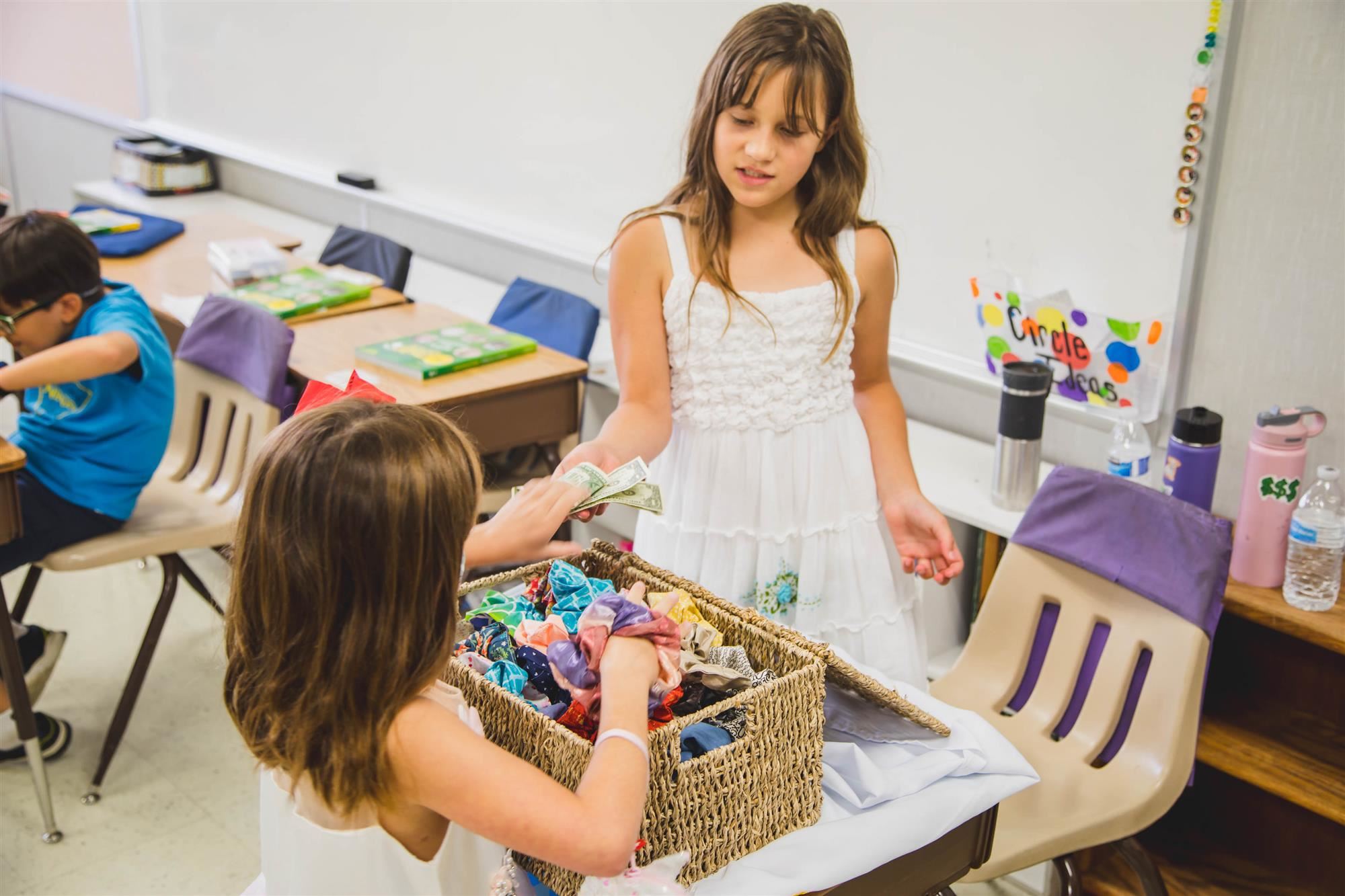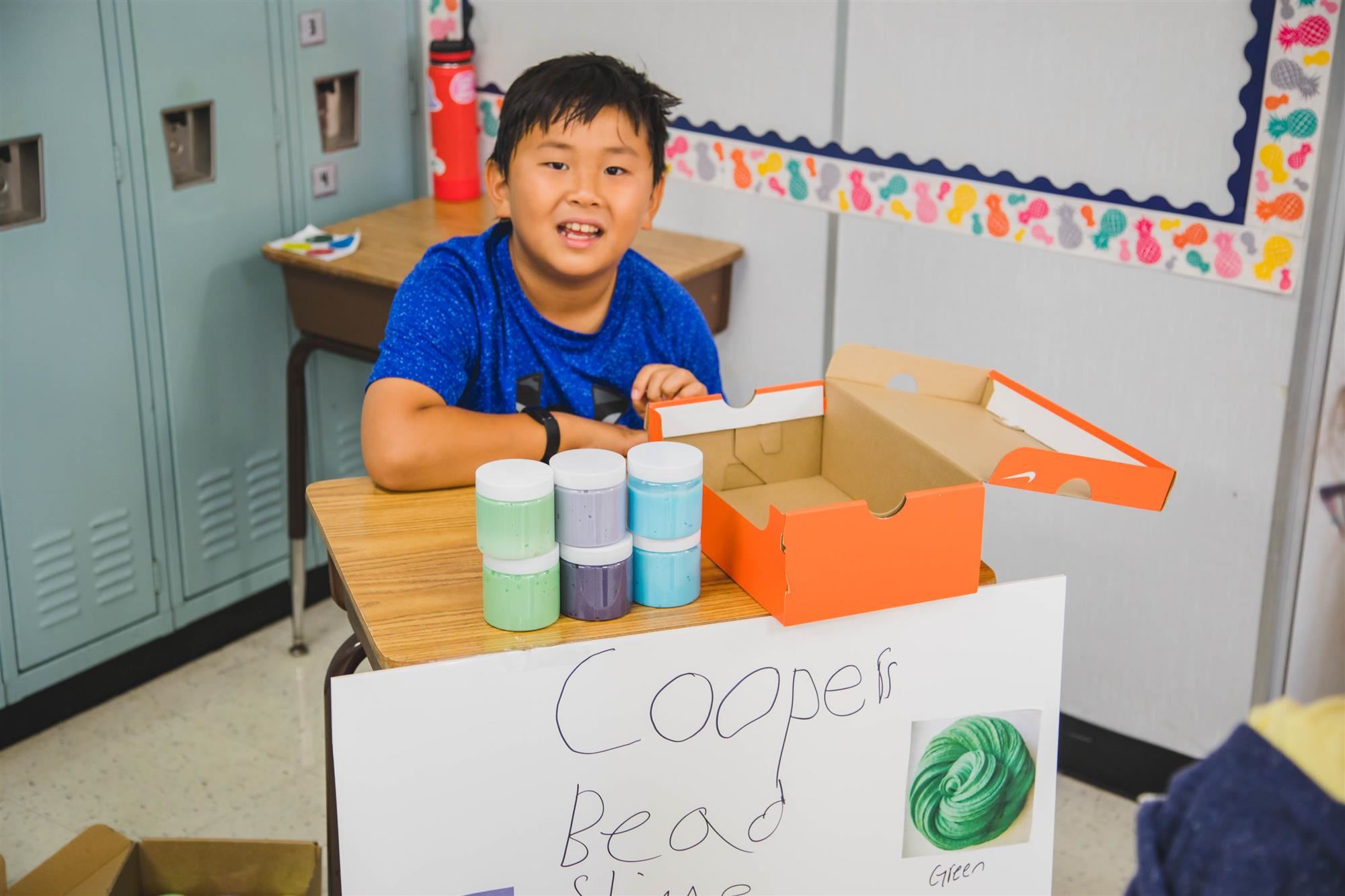 ---