Return to Headlines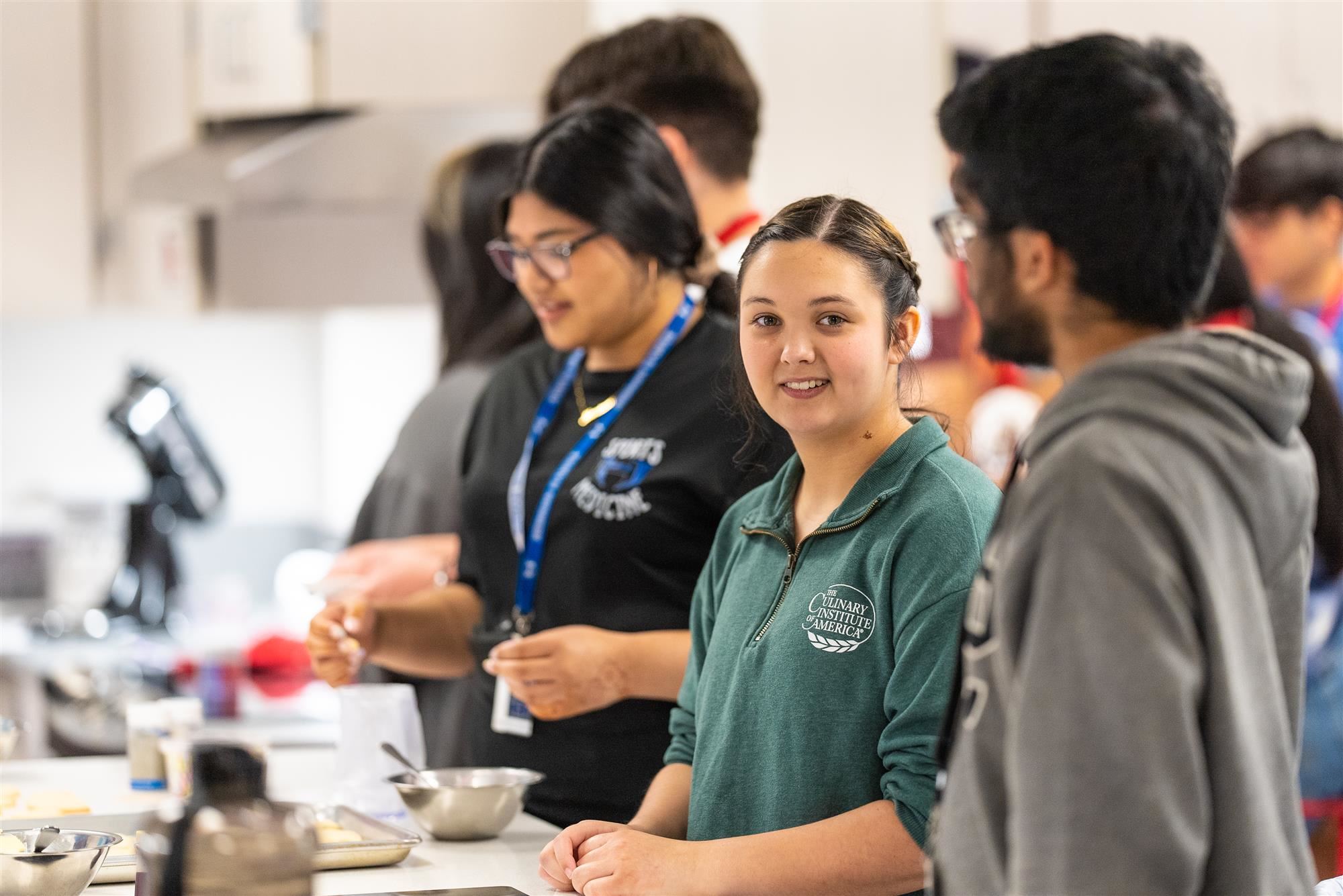 Lana Soukup's Food Science class is cooking up quite the final project with the help of a soon-to-be Hebron alumna. Soukup recently tasked her students with designing both a cookie and packaging to get hands-on experience with multiple steps involved in marketing a food product.
In order to elevate the project, Soukup enlisted some professional help in the form of senior HHS student Audrey Fleming. Fleming, who will attend the Culinary Institute of America after graduating, owns and operates her own pâtisserie, C3 Bakery. Cookies (one of the three titular "C's," along with cakes and cupcakes) are a specialty for Fleming, who happily obliged to share her recipe for the class to bake. She also gave a live decorating demonstration, carefully walking her peers through the process of creating and applying professional frosting.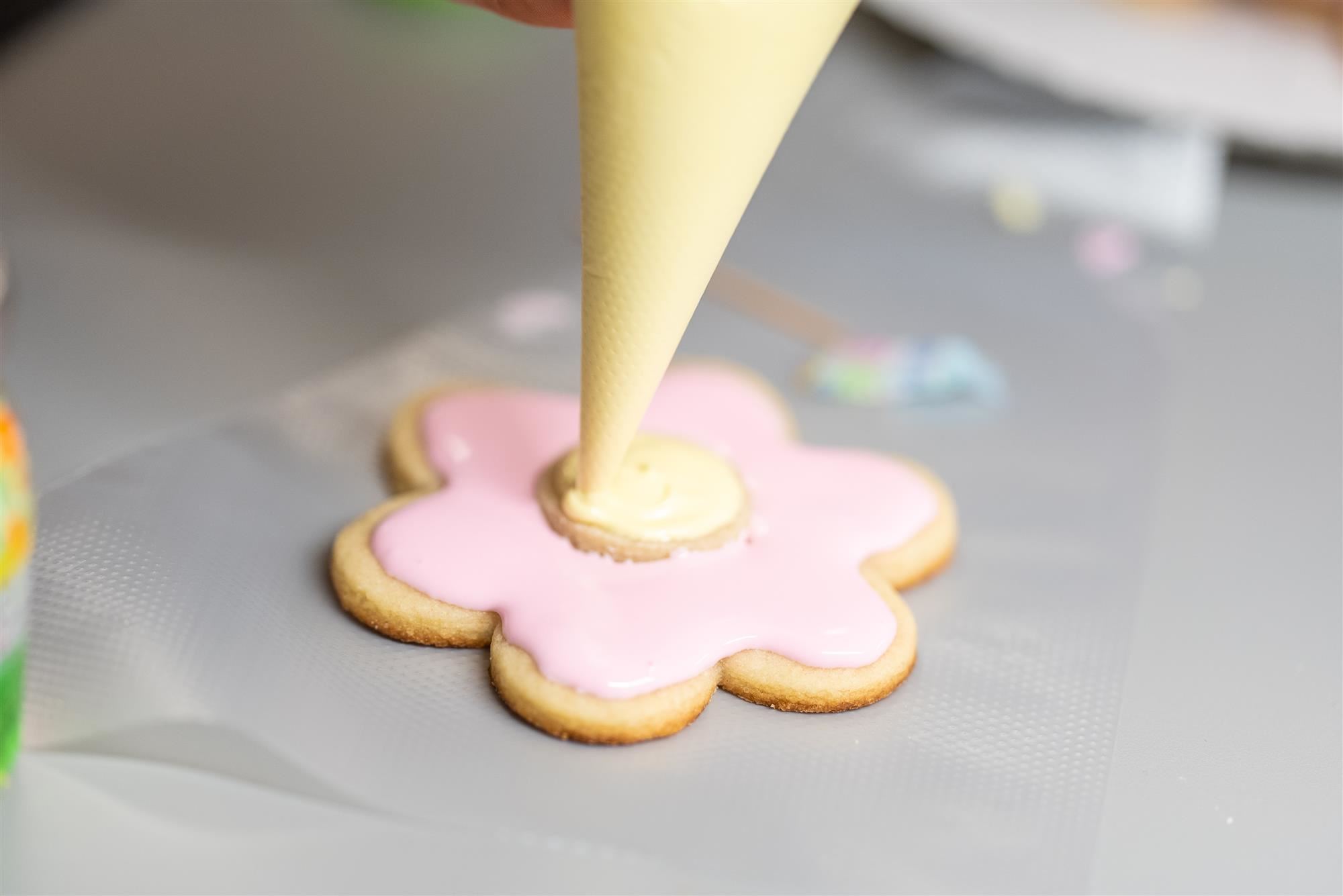 Following the demonstration, both Fleming and Soukup moved around the food lab, offering tips to students as they whisked, dyed and piped designs onto their cookies. Once students felt they had completed the perfect cookie, they photographed their work to use on their package designs.
Soukup feels that incorporating a student with so much baking experience was the secret ingredient for the project.
"Audrey came in to show them how to really, truly decorate, and she used her specific recipe from her bakery. It's been really neat that she gave us that knowledge. We've never done this piece – having her come in – before, and it's just been a really fun addition for this project."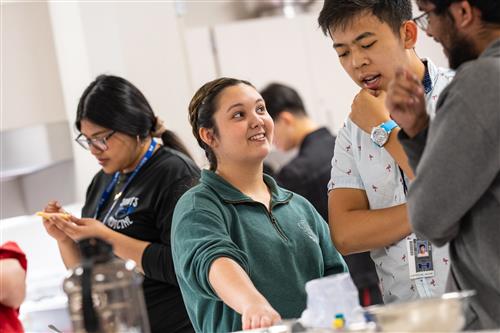 While Fleming's help with the project was exciting, Soukup believes that giving her the experience to help teach has really been the icing on the cake.
"I've gotten little hints from her. I've really leaned on her and gotten some great ideas from her in terms of baking. It's helped me. It's made me better as a teacher. She's an amazing leader."
Fleming is grateful to have had the opportunity to work with Soukup and her peers.
"It's really amazing, having this support from everybody. They've been so supportive throughout my entire journey. I know I'm going to have a good base whenever I'm finished with culinary school."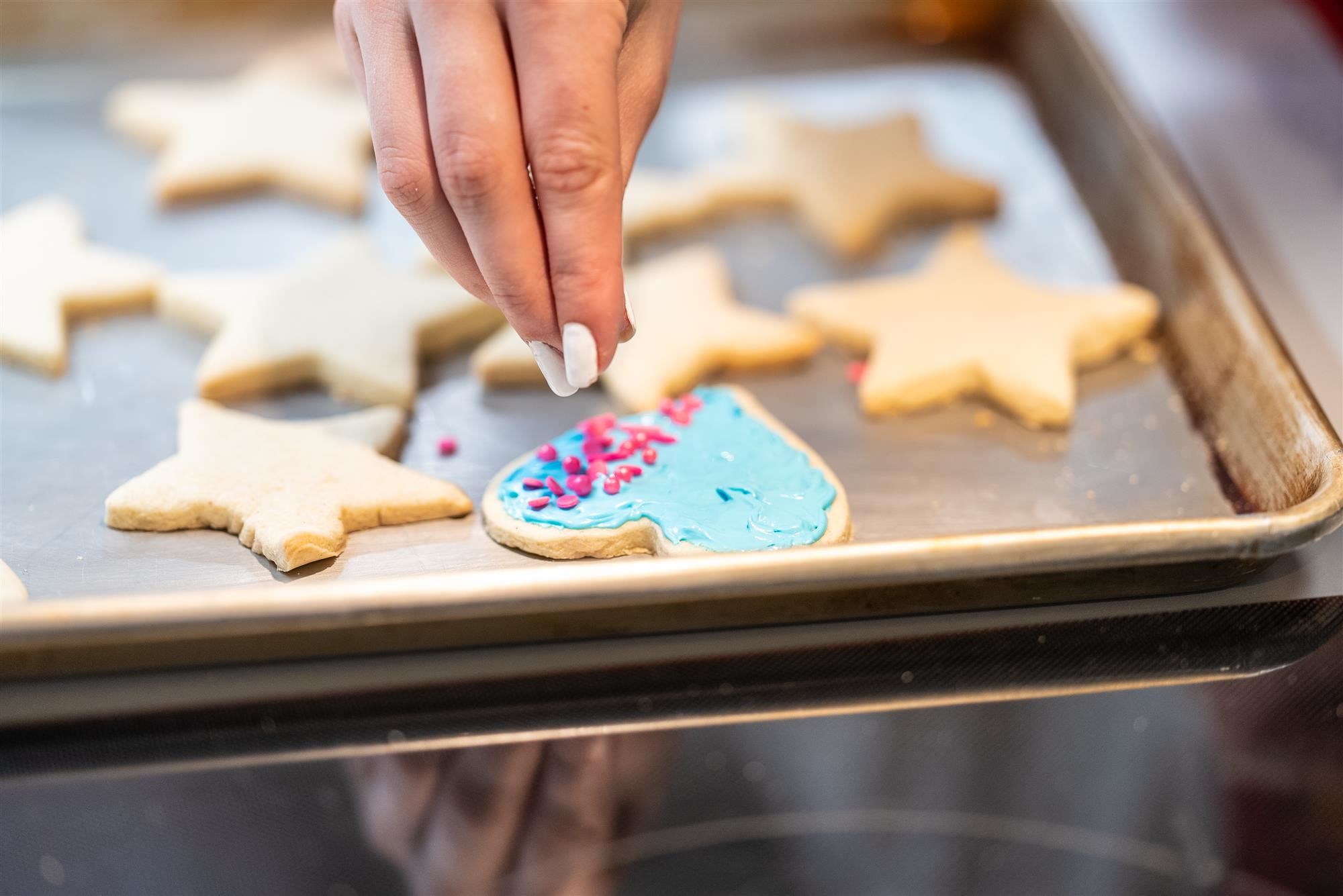 Fleming intends to study food business management with a focus in baking and pastry at CIA. She'll use the experience that she has gained at HHS along with her culinary education to develop a plan to grow C3 Bakery beyond a social media storefront.
"I'll pretty much get to learn how to run a business. When I come back, I'll be really successful – [CIA] is pretty much the best school to go to. I'm really, really excited to go."
Soukup knows that the future is bright for Fleming and other LISD students because of the opportunities that the district provides.
"She really highlights what LISD can do, the kind of students we mold. It's such a testament to our community and LISD that students like Audrey can go into culinary and make things happen. Not only at this school but at our career centers, there's just so many opportunities for students and we have the tools in our district that can help students."