Return to Headlines
LISD Announces 29th Annual Dr. Martin Luther King Jr. Contest Winners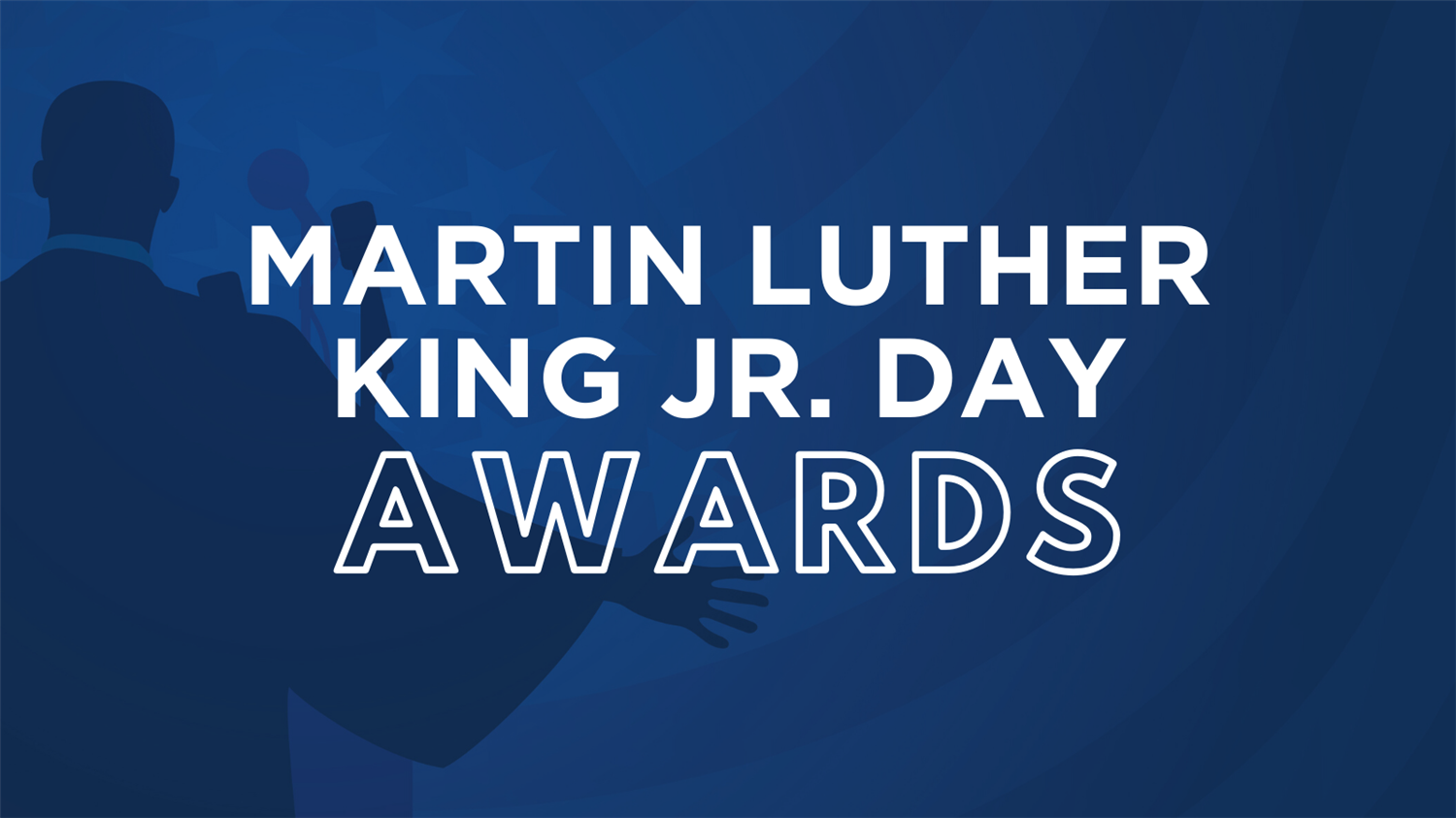 The Dr. Martin Luther King, Jr. Essay, Art and Photography Contest winners (listed below) have been announced ahead of the 29th annual MLK Celebration scheduled for January 17. The theme for this year's event is "A World Divided: Tomorrow United."
The winners will be recognized during the event. Contest winners will receive awards and prizes ranging from $25-$250. The winning art and photography works will be put on display at the Lewisville Grand from January 22 thru February 20.
This year's event will also feature planned performances from LISD and community organizations, as well as local and national speakers.
29th Annual Dr. Martin Luther King, Jr. Day Celebration
Monday, Jan. 17, 6 p.m.
Marcus High School Activities Center
For more information about the contests and celebration, visit mlkofnorthtexas.org.


2021-22 Dr. Martin Luther King, Jr. Essay, Art and Photography Contest Winners

-Essay-

4th Grade

1. Auspyn Kubasta, Mill Street Elementary, Ms. Nicholson
2. Leia Deitrick, Donald Elementary, Mrs. Radke
3. Ella Crown, Donald Elementary, Mrs. Radke
5th Grade

1. Zoya Tapia, Hebron Valley Elementary, Mrs. Nelson
2. Jacob Ashton, Wellington Elementary, Mrs. Amador
3A. Riley Johnson, Flower Mound Elementary, Mrs. Price & Mrs. Tamir
3B. Ian Byon, Prairie Trail Elementary, Mrs. McLaughlin
6th Grade

1. Tanvi Padala, McKamy Middle School, Mrs. Edge
2. Abraham Sridhar, McKamy Middle School, Mrs. Edge
3. Jun Eum, Shadow Ridge Middle School, Mrs. Reinacher
7th Grade

1. Thiyanah Nimallan, McKamy Middle School, Mrs. Warriner
2. Samin Subah, McKamy Middle School, Mrs. Warriner
3. Brian Woodland, Briarhill Middle School, Ms. Raunam
4. Aahee Kher, McKamy Middle School, Mrs. Warriner
8th Grade
1. Lara Makkapati, Lamar Middle School, Mrs. Reynolds
2. Bhuvika Tripuraneni, McKamy Middle School, Mrs. Miller
3. Noah Mateo San Juan Kang, McKamy Middle School, Mrs. Miller
4. Carly Linton, McKamy Middle School, Mrs. Miller
5. Daniel Trujillo, McKamy Middle School, Mrs. Miller
9th Grade

1. Abhijay Kodali, Flower Mound 9 High School, Mrs. Greenlaw
2. Julissa Fortiz, LHS Harmon, Ms. Charters
3. Poorvi Kumar, Flower Mound 9 High School, Ms. Harper
10th Grade

1. Valerie Parada, LHS Harmon, Mrs. Phillips
2. Lily Castillo, LHS Harmon, Mrs. Phillips
3A. Aditi Singh, Flower Mound High School, Ms. Massey
3B. Gianna Bass, Hebron High School, Mrs. Sheehan
11th Grade

1. Lahari Guduru, Flower Mound High School, Mrs. Figueredo
2. Tina Luo, Flower Mound High School, Ms. Gregory
12th Grade

1. Advika Rajeev, Flower Mound High School, Ms. Bowen
2. Sowmya Sridhar, Flower Mound High School, Ms. Bowen
3. Gabriella Morrison, Lewisville High School, Mrs. Archbold

-Art-
4th Grade

1. Isabella Wong, Memorial Elementary, Mrs. Head
2. Addison Coble, Old Settlers Elementary, Mrs. Young
3. Jiana Adela Anduray, Homestead Elementary, Mrs. Teed
5th Grade

1. Ronen Lalsare, Bridlewood Elementary, Mrs. Jasmine Johnson
2. Dylan Johnson, Prairie Trail Elementary, Ms. Floyd
3A. Maia Lee Buchanan, Homestead Elementary, M. Ray
3B. Sophia Lentini, Heritage Elementary, Mrs. Akins
6th Grade

1. Maanya Varma, McKamy Middle School, Ms. McCloud
2. Abbey Ray, Shadow Ridge Ms,
3A. Michelle Nguyen, Creek Valley Middle School, Mrs. Evans
3B. Madison Ballew, McKamy Middle School, Mrs. McCloud
7th Grade

1. Varnika Bhatter, Shadow Ridge Middle School, Ms. Sowers
2. Marsela Polotska, Shadow Ridge Middle School, Ms. Sowers
3A. Valery Rivera Escobedo, Briarhill Middle School, Mrs. Amick
3B. Abby Schaefer, Briarhill Middle School, Mrs. Amick
8th Grade

1. Penny Peterson, McKamy Middle School, Ms. McCloud
2. Madison Newton, Lakeview Middle School, Ms. Munoz
3. Belinda Blancas, DeLay Middle School, Ms. Shaw
9th Grade

1. Eric Jeon, LHS Harmon, Amy Farrelly
2. Rhianna Patel, Flower Mound 9 High School, Ms. Lawrence
3. Nicole Chukwuka, Marcus 9, Mrs. House
10th Grade

1. Vidhi Jadeja, Flower Mound High School, Mrs. Harper
2A. Mary Hannemann, Marcus High School, Mrs. Bellevue
2B. Madalyn Bloomberg, Marcus High School, Mr. Fletcher
11th Grade

1. Riya Jadeja, Flower Mound High School, Mrs. Harper
2. Sarina Mahmud, Marcus High School, Mrs. Bellevue
3A. Natasha Cardozo, Flower Mound High School
3B. Ryley Lloyd, Marcus High School, Mr. Fletcher
12th Grade

1. Saloni Mistry, Marcus High School, Mrs. Bellevue
2. Soojin Lee, Flower Mound High School, Mrs. Lawrence
3. Zoe Thompson, Marcus High School, Mrs. Bellevue

-Photography-
Elementary School

1. Ada Seley, Creekside Elementary, Mr. O'Brien
Middle School

1. Aileen Loera, DeLay Middle School, Mr. Harbula
2. Reetham Tunuguntla, Downing Middle School, Mrs. Witnauer
3. Tanvi Padal, McKamy Middle School, Mrs. Edge
High School

1. Aubrey Lyda, Flower Mound High School, Ms. McLeod
2. Riya Jadeja, Flower Mound High School, Mrs. Harper
3A. Van Pui, Marcus High School, Mrs. Toews
3B. Rhett Garza, Marcus High School, Mrs. Toews

*Chairman's Prize*
Allison Kim, 10th Grade, Hebron High School, Ms. Russell
---
The 29th Annual Martin Luther King, Jr. Day Celebration event is proudly sponsored by:
Gold Level Sponsors
The Town of Flower Mound
Lewisville ISD
The City of Lewisville
Supercuts of FM-LV
Mark Saunders and Joan-Parks Saunders
Tau Rho Omega Chapter of Alpha Kappa Alpha Sorority, Inc.
Nebraska Furniture Mart
John Saunders, MD
Silver Level Sponsors
Denton-Lewisville Chapter of Kappa Alpha Psi
Vernell Gregg
Minuteman Press
Davoodi Family Medicine
Bronze Level Sponsors
The Baha'is of Flower Mound
The Greater Denton County Chapter of the Links, Inc.
Rho Nu Lambda Chapter of Alpha Phi Alpha Fraternity, Inc.
Saberre Law Firm
Alpha Delta Kappa Sorority - Epsilon Pi Chapter
Hindu Education Foundation (HEF), a project of HSS
Delia Parker Mims of Parker Legal, PLLC
Patrick Shovlin, MD
Rembert Builders
Bahama Bucks Owner Brent Daniels
Jacqueline L. Shaw of Shaw In-Home Childcare