Return to Headlines
VIDEO | District Opens STEM Academy at Hedrick Middle School
Lewisville ISD STEM Academy at Hedrick Middle School celebrated its opening with an official ribbon-cutting ceremony held on Thursday, Nov. 18, 2021.
"We are honored to celebrate not only the STEM environment our students get to experience as they grow through their pivotal middle school years, but also the brand-new, state-of-the-art facility us Wranglers are happy to call home," Hedrick Principal Linda Cragin said. "I am so thankful for our Hedrick students, families and staff, all of whom show a fierce dedication to our school and our community."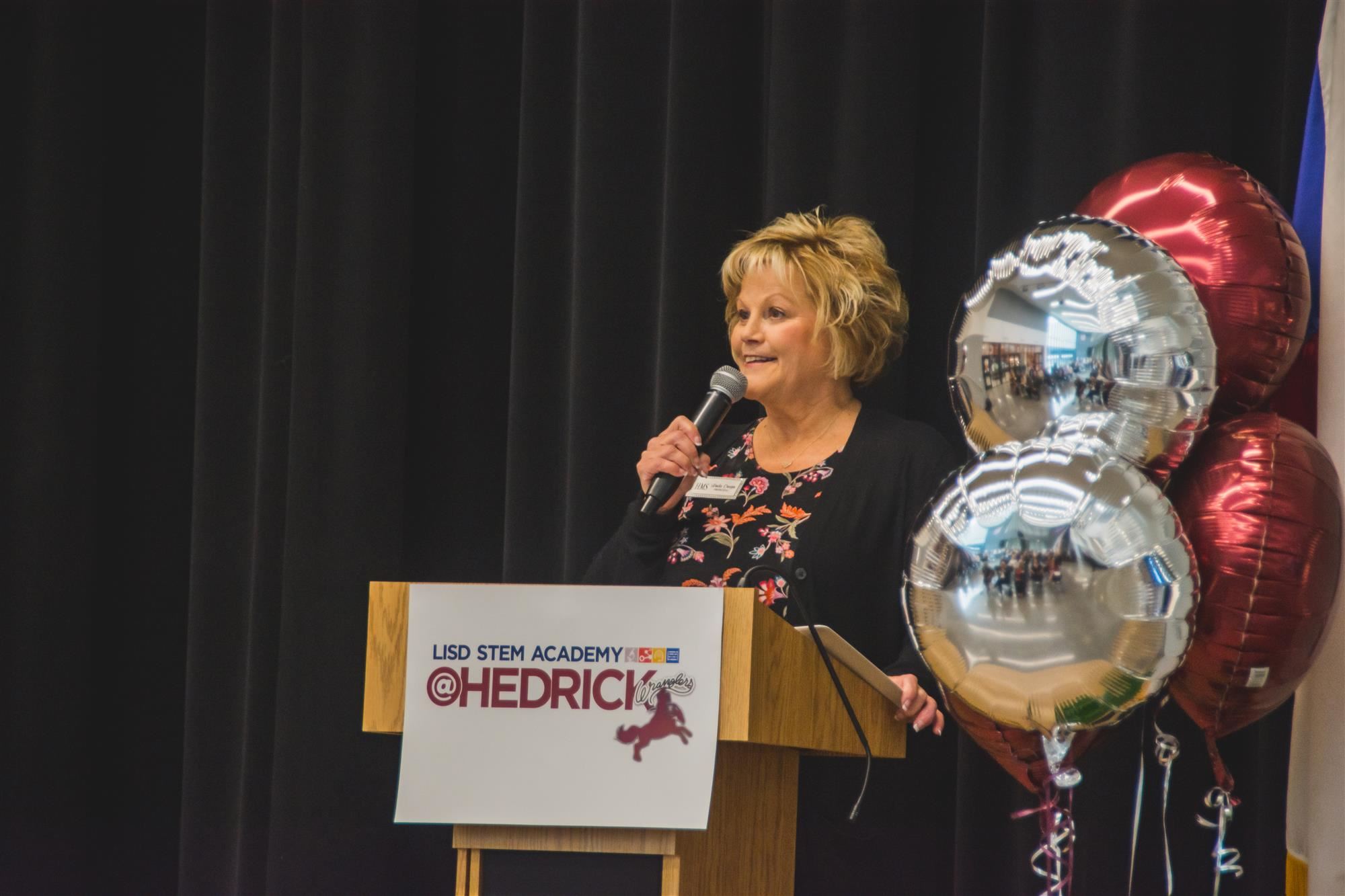 Lewisville ISD voters passed a bond referendum in 2017, with nearly 63 percent of voters in favor of the bond. Included in the bond package was Hedrick Middle School, located in the central part of the district off Bellaire Blvd in Lewisville. Hedrick opened its doors in the fall of 2020.
The event featured a warming welcome from the Lewisville High School drummers and Hedrick cheerleaders at the school's entrance. The presentation of colors was displayed by JROTC members from Lewisville High School and the National Anthem was performed by Hedrick choir director Amy Bilecki. The Hedrick Choir also sang a song for those in attendance.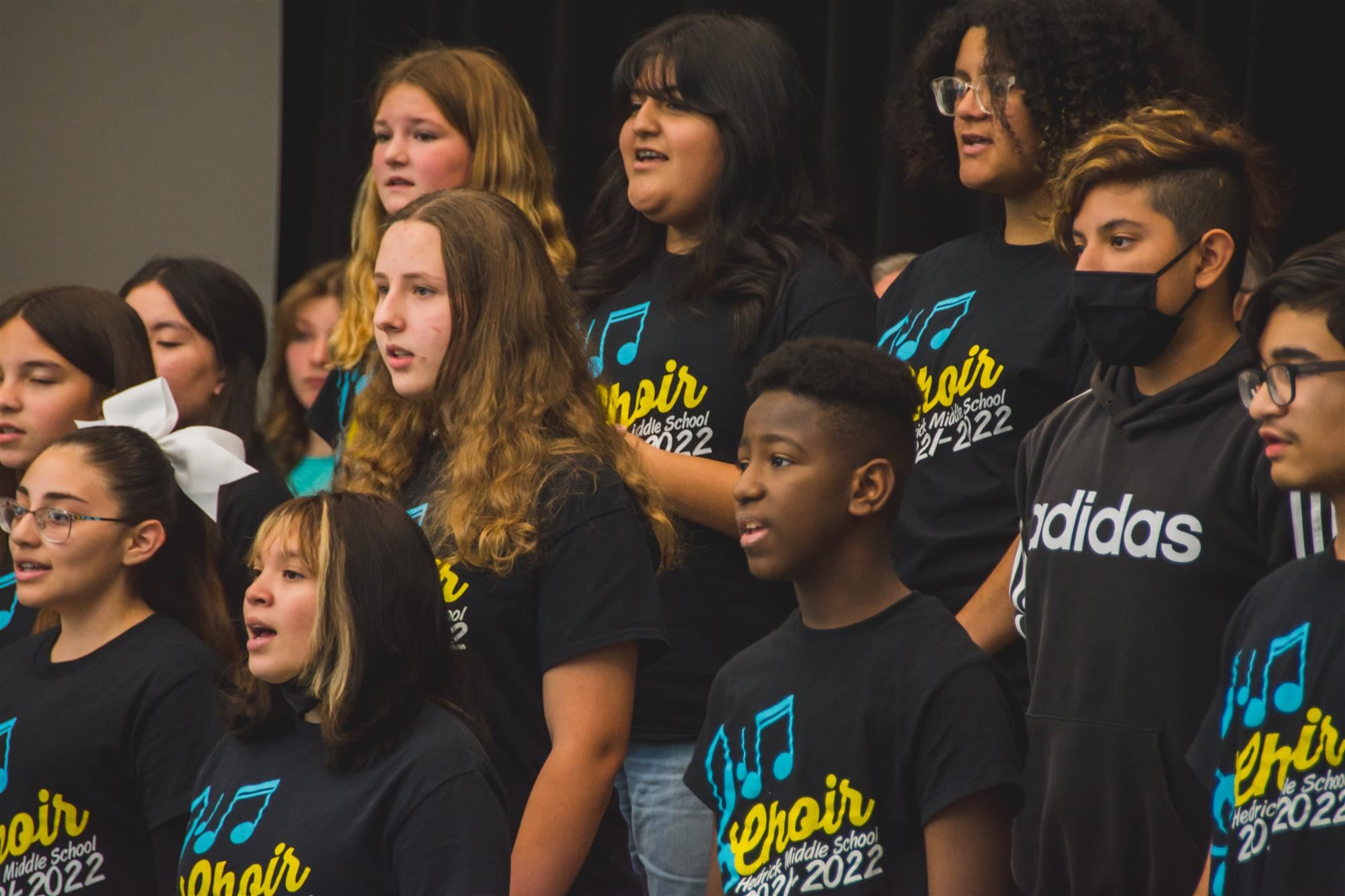 Welcoming comments were made by LISD Superintendent Dr. Kevin Rogers; LISD Board President Tracy Scott Miller; Hedrick Principal Linda Cragin; Assistant Principal Calvin Gothard; and Hedrick eighth-grade student Haylie New.
"Every day I walk into this school I think, 'Wow, I go to this school?'," New said. "I know when I move on to high school, it will be hard, but the memories made here will always be in my heart."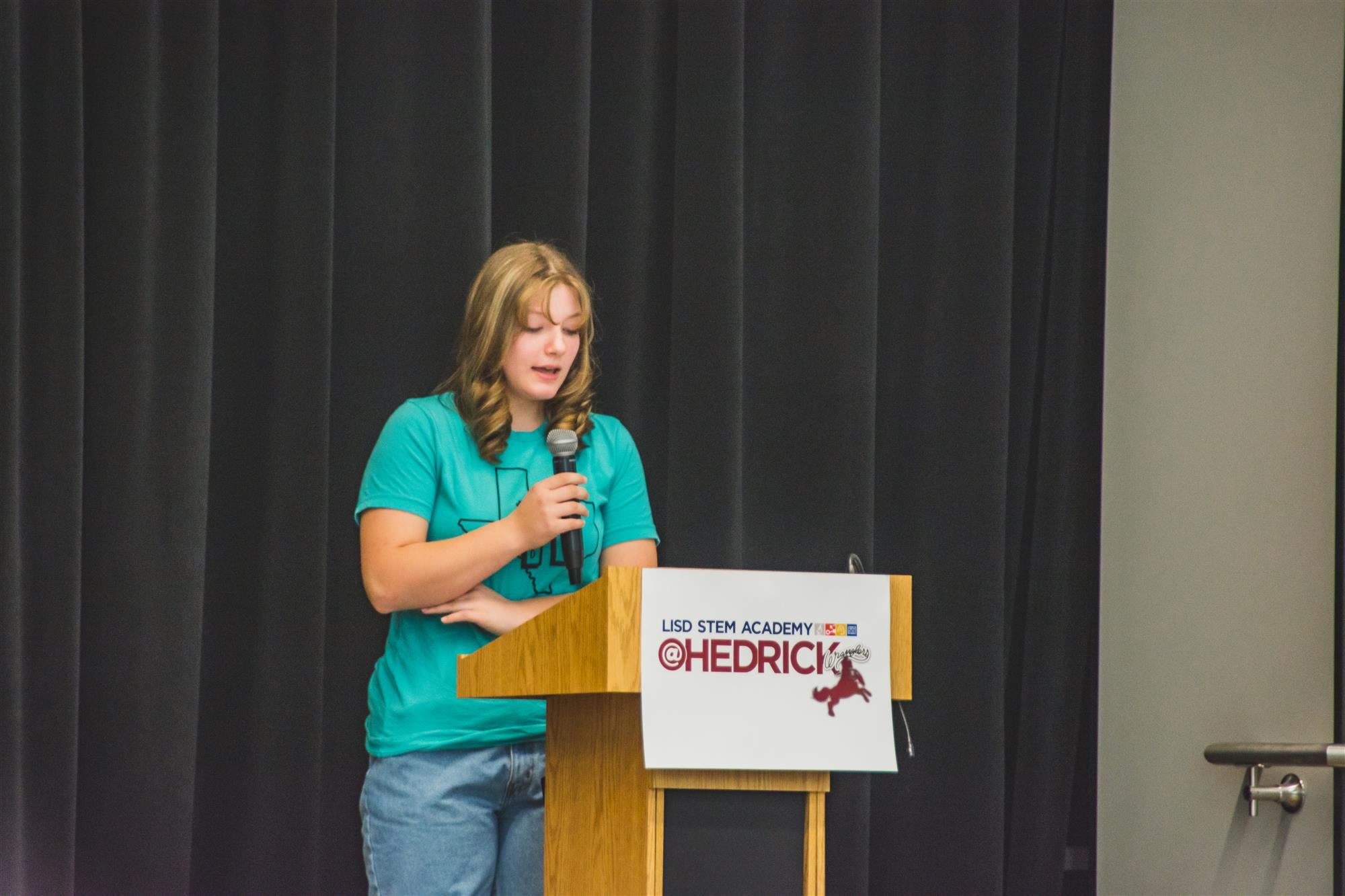 Among guests in attendance were LISD Board President Tracy Scott Miller; LISD Board Secretary Katherine Sells; Trustees: Angie Cox, Kristi Hassett, and Jenny Proznik; LISD Leadership Team members; the family of former Hedrick Principal Barbara Hamric, and former Hedrick Principal Pete Taggart; Congressman Michael Burgess' outreach coordinator Jim Coffey; and Denton County Commissioner Bobbie Mitchell's administrator April Greenhill.
Following the ceremony and cutting of the maroon-colored ribbon, guests were served refreshments and invited on a personal tour of the campus guided by student leaders of Hedrick Middle School.
See more pictures from the ceremony on LISD STEM Academy at Hedrick Middle School's Facebook page.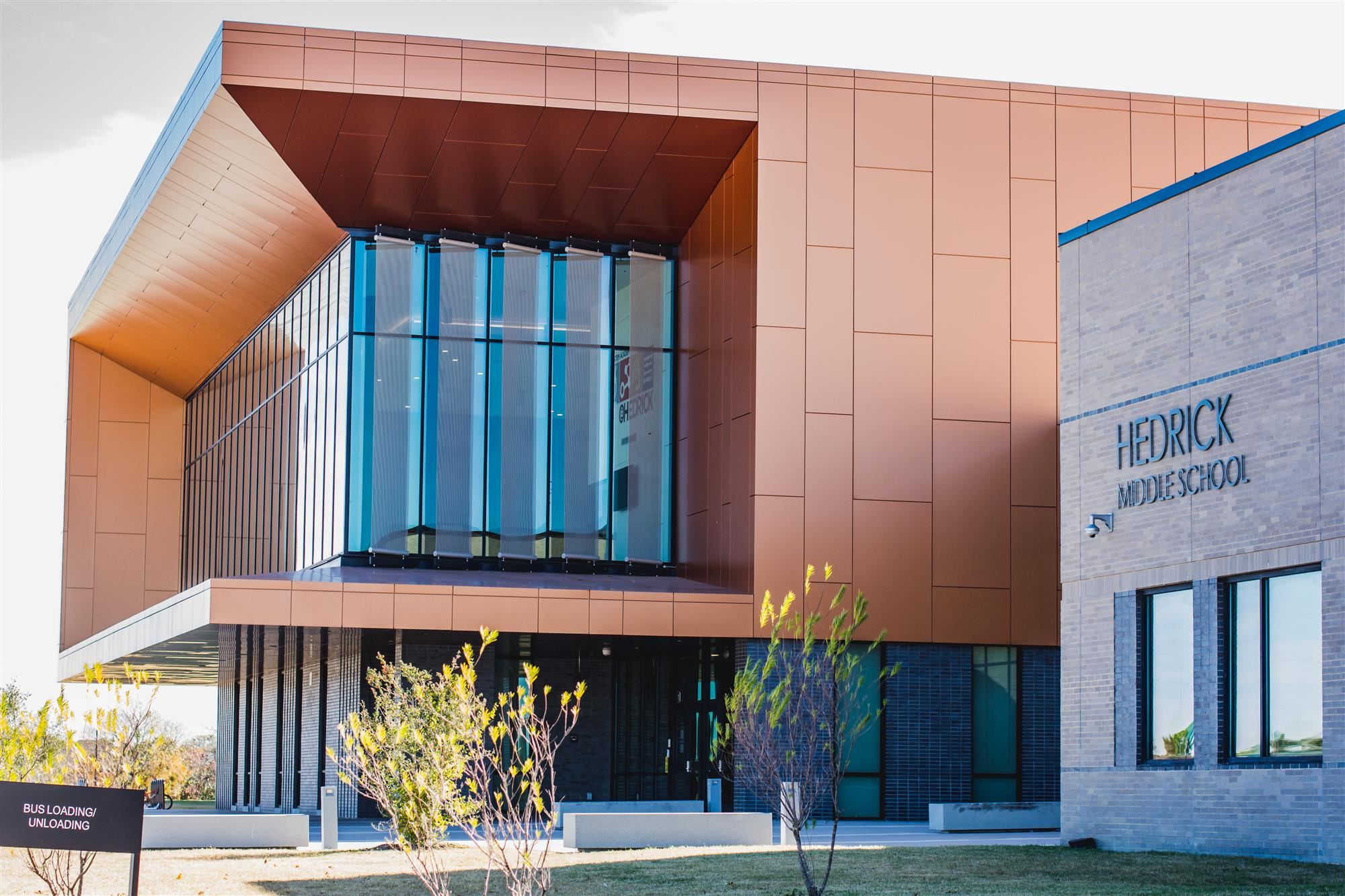 ---
From the beginning, Lewisville Independent School District has committed to ensuring all students—your children—have the resources they need and want to ultimately thrive in a future they create. Follow Lewisville ISD on Facebook, Instagram and Twitter to see more student experiences throughout the school year or visit Best Schools in Texas for more information about joining the LISD family.