Return to Headlines
Books are Rewarding at Vickery Elementary
The Voyagers of Vickery Elementary recently welcomed a futuristic reward system in two of their hallways outside of the library - brand new vending machines. These aren't the kind of machines full of snacks or sodas, though. They are full of imagination, new characters and different perspectives, all in the form of books.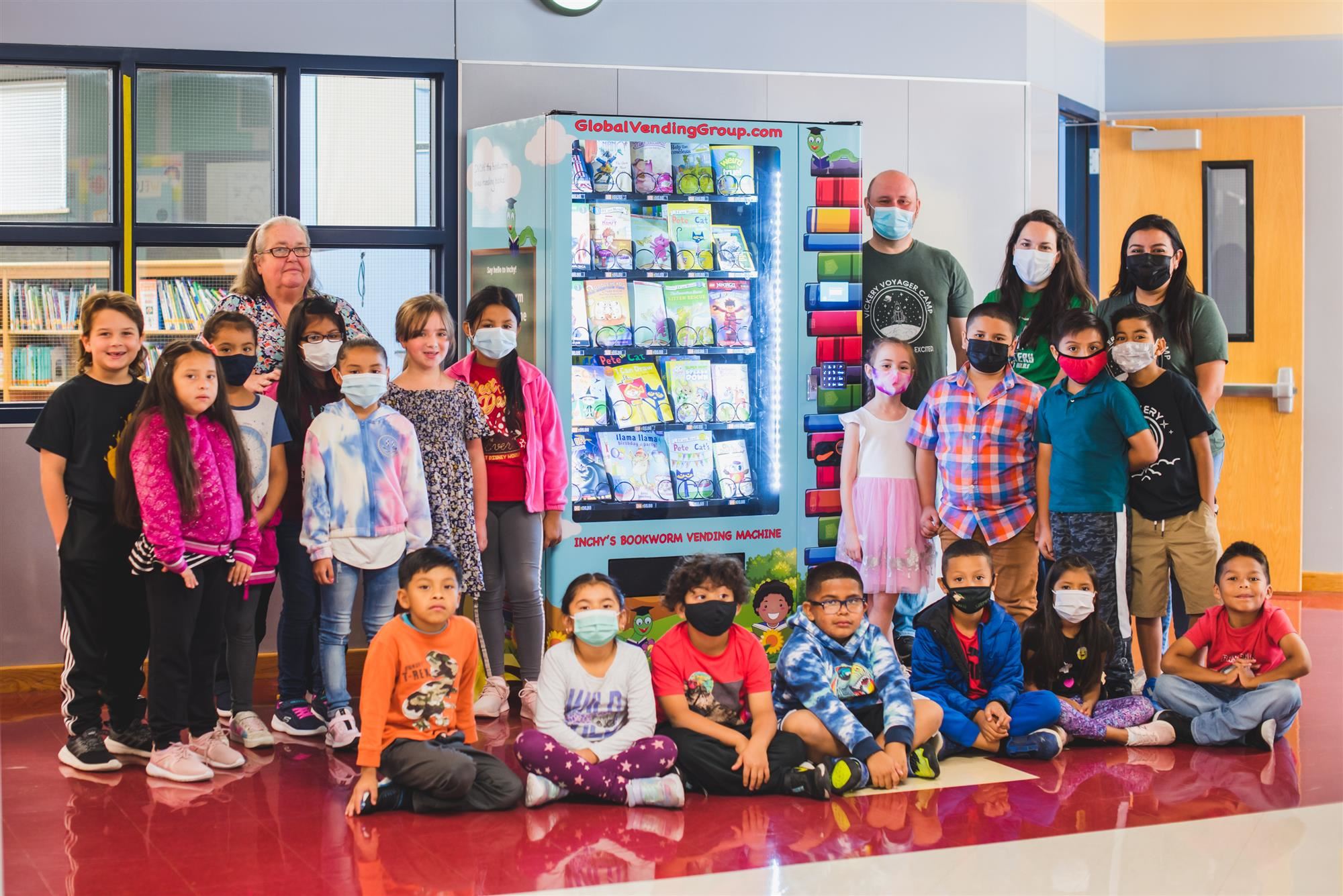 "We have two machines, one closer to the upper grades that is stocked with chapter books, and one closer to the young grades that includes picture books and shorter books," Vickery Principal Adam Gray said. "The machines require tokens and all teachers will be given a supply so that they can reward students as they best see fit. We hope that by Winter Break, all students will have had an opportunity to earn a book."
The exchanging of rewarded tokens for a book has the campus abuzz with excitement.
"The machines have been stocked for a couple of days and it has been amazing to see the students' reactions," Gray said. "They gasp as they walk down the hall and run their fingers across them. They whisper to their friends which books they hope to get. One even tried to stick a dollar in the slot, even though it doesn't accept cash. We're excited that they are now officially open for business and that it is one more incentive that our teachers can offer."
Friday, Sept. 24, the campus held two special ribbon cutting ceremonies to officially open the machines, with a class attending each event.
Two students from each class were able to be the first ones to use tokens and receive a new book, but they also got another honor - cutting the ribbon. The second grade representatives were Janeth Mejia and Miguel Gaspar-Santos and the fifth grade representatives were Sherlyn Morales and Allan Mulato.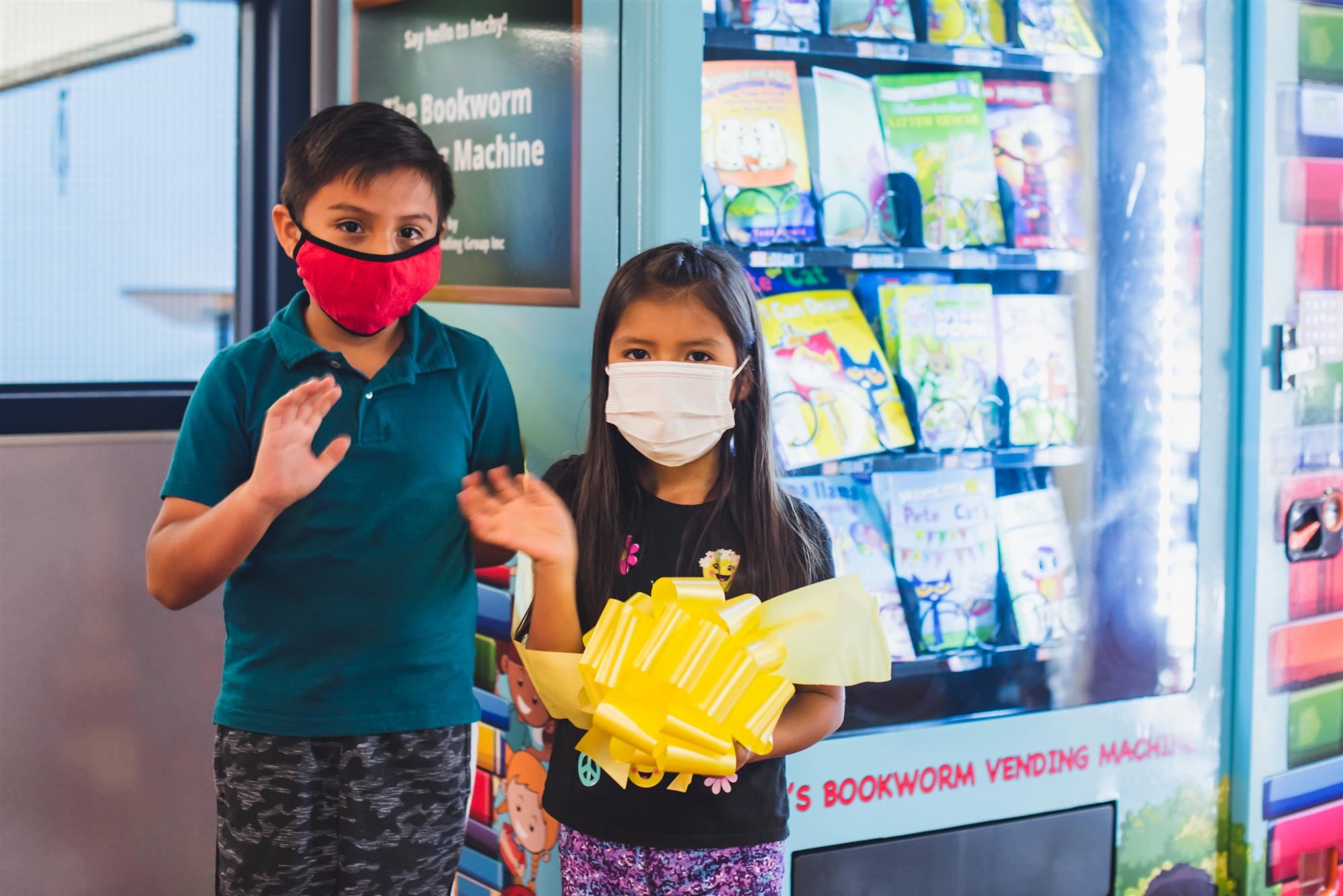 For these students, there was a sense of pride and accomplishment in getting to be the first to use the machines.
"I chose a book from 'The Babysitter's Club' because I love this series," Morales said. "The machine helps us get more excited to read the books."
Mulato agrees.
"These vending machines have brand new books, which is something you don't see every day," Mulato said.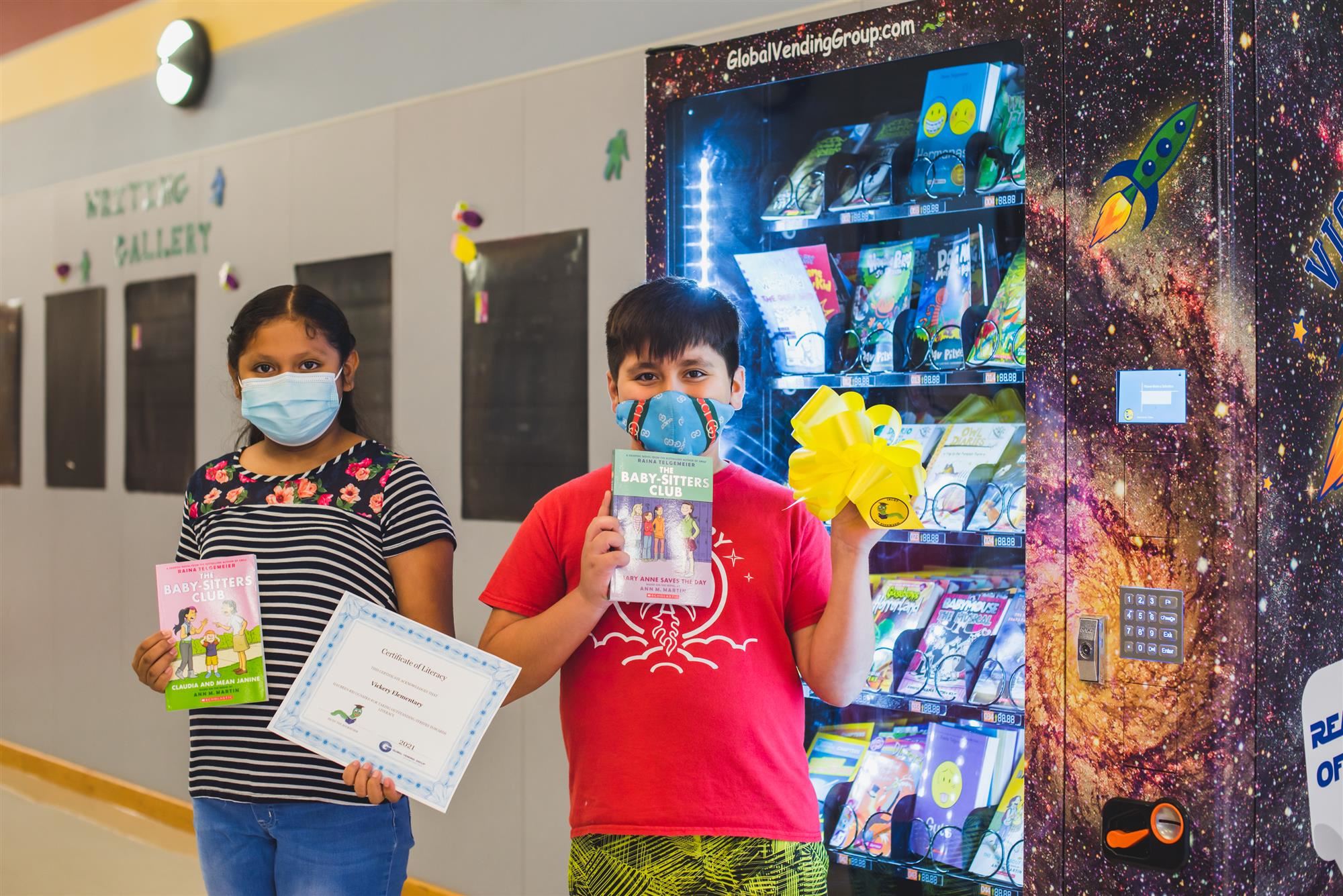 With the official opening of the machines, comes even more anticipation for Vickery students and the possibility of receiving a token soon.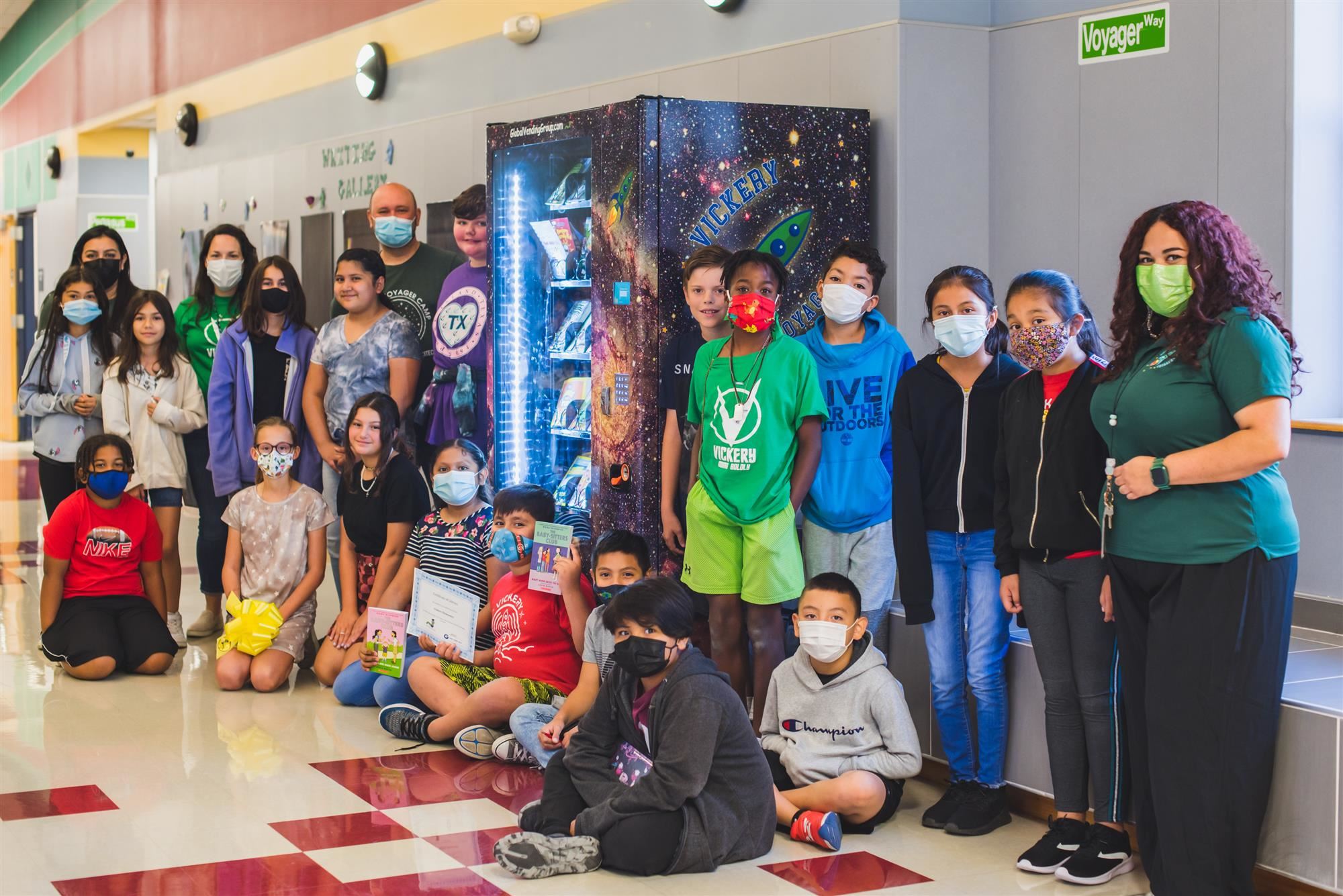 "The students are even more excited than we had hoped or expected," Gray said. "Of course, the main goal is to encourage reading and to reward our students with both a book and the experience of selecting their own book."
Afterall, these vending machines aren't about food; they are, "snacks for your eyes," as fifth-grader Mason Mackey perfectly put it.
---
Vickery Elementary is a Flower Mound, Texas elementary school serving Kindergarten through 5th grade with future-ready learning experiences in the Lewisville Independent School District. Vickery feeds into the Lewisville High School attendance zone. Follow Vickery on Facebook and Twitter to see more student experiences throughout the school year. Join the Lewisville ISD family by enrolling today, or visit Best Schools in Texas to learn more.