Return to Headlines
Sharing Heritage at Degan Elementary
It's Heritage Day at Degan Elementary and students and staff dressed up to share a little bit of their own heritage with their school community.
"This month, we are recognizing Hispanic Heritage Month from September 15 to October 15 and also American Indian Heritage Day in Texas, which is celebrated on September 25," Degan principal Dr. Andrea Smith said. "With the diversity of our students in Lewisville ISD and especially at Degan, we wanted to make connections with our students."
Since Heritage Day at Degan coincides with National Hispanic Heritage Month, Stephanie Fowler and Tatom Scholfield's fifth-grade classes took the opportunity to share a new book with their students: "The Three Little Javelinas." The book, written in English, uses various Spanish words throughout and is a southwestern adaptation of "The Three Little Pigs."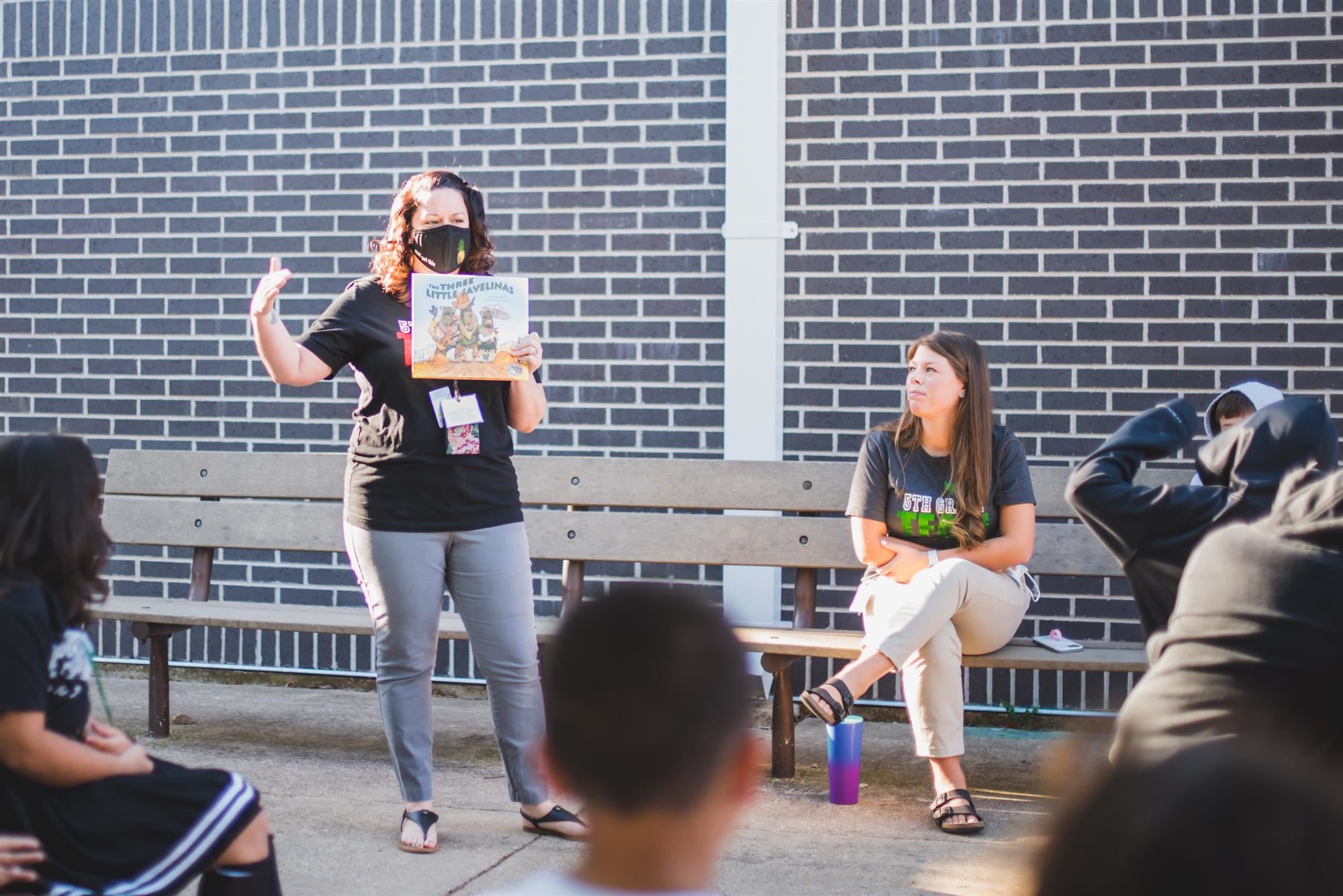 "I chose 'The Three Little Javelinas' because I think it is a great way to see how one story has made such a universal impact in so many different cultures," Fowler said. "It is one of my favorite books that my teacher shared with me when I was in elementary school."
Since "The Three Little Pigs" is such a familiar tale to most students, the classes were challenged to compare the two different versions, remembering their differences and similarities.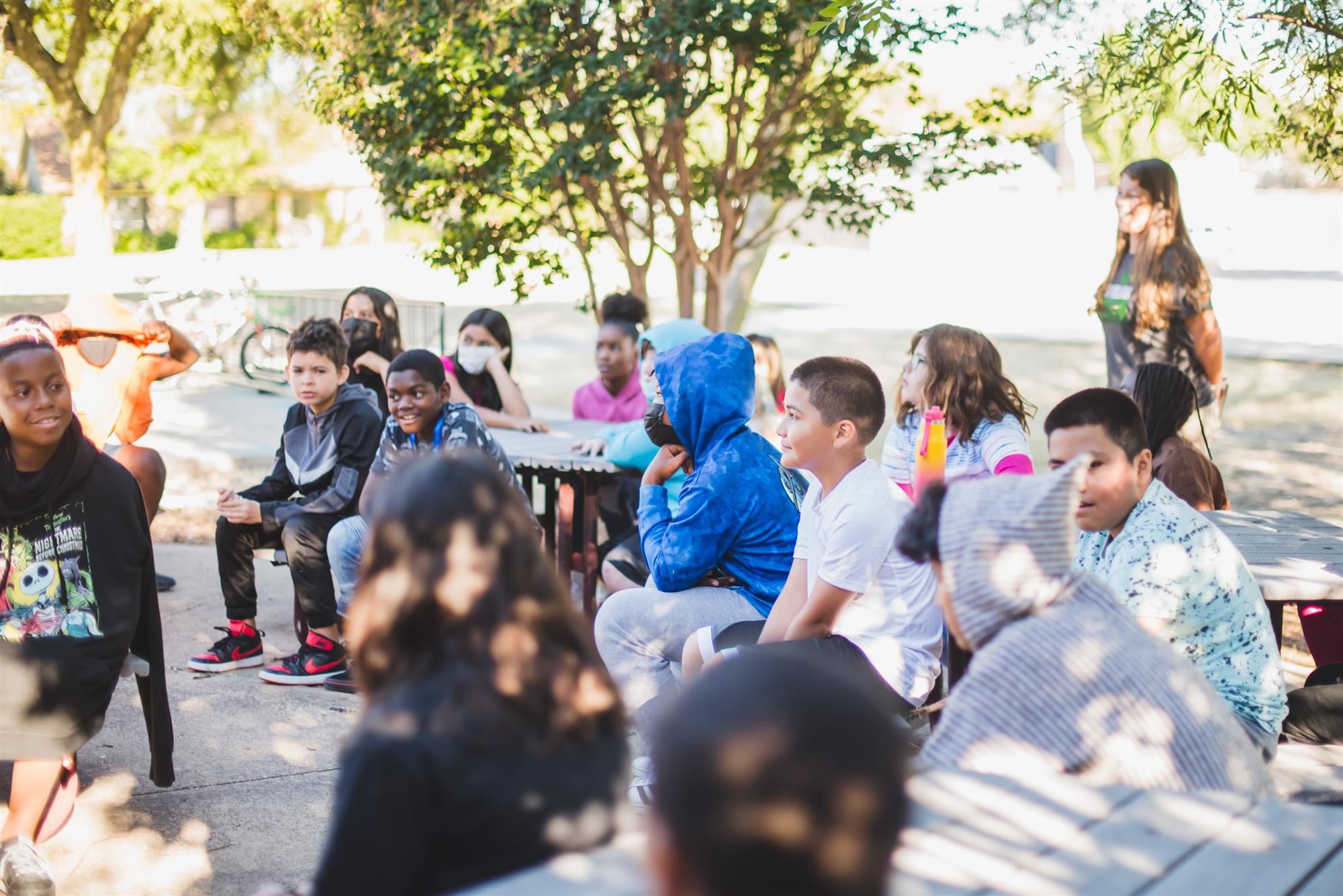 "I think it brings a closer look at how cultures may seem different, but, at the heart of it all, we have commonalities," Fowler said. "Even one as basic as a children's story that kids love."
Across the campus, in Music, students kicked off class with a fast-paced bucket drumming game to the Russian folk dance, "Sasha!"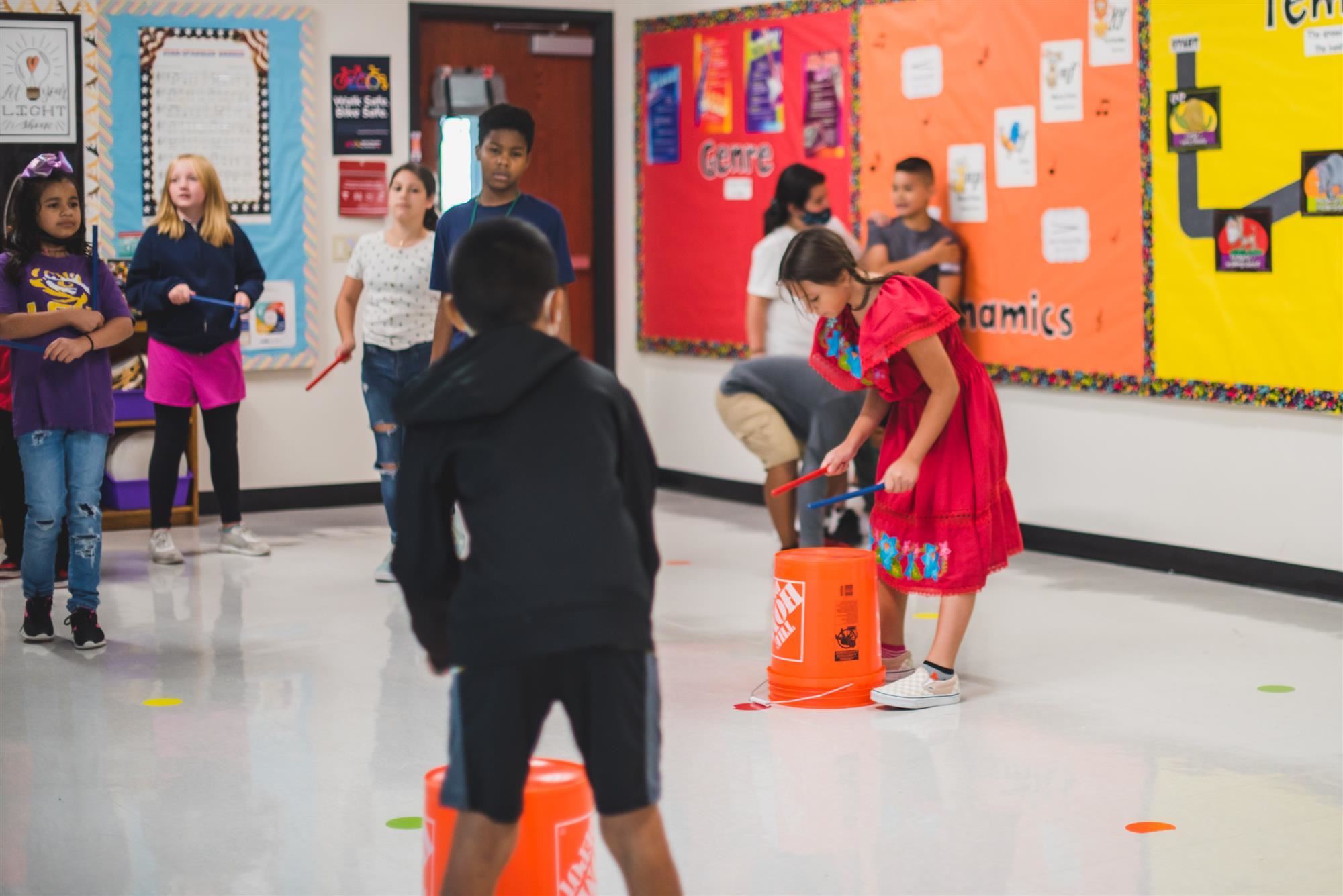 "I adapted the song from a hand clapping partner dance to a solo drumming game to accommodate social distancing and to practice playing rhythms," Music teacher Emily Patton said. "We practiced a few times, and then we played musical chairs, elimination-style."
Students had fun rushing from bucket to bucket with their own drum sticks, trying to outlast their peers.
"Students love singing words from other languages, hearing different styles, and learning about different countries and cultures," Patton said. "Music is a universal art that brings everyone together."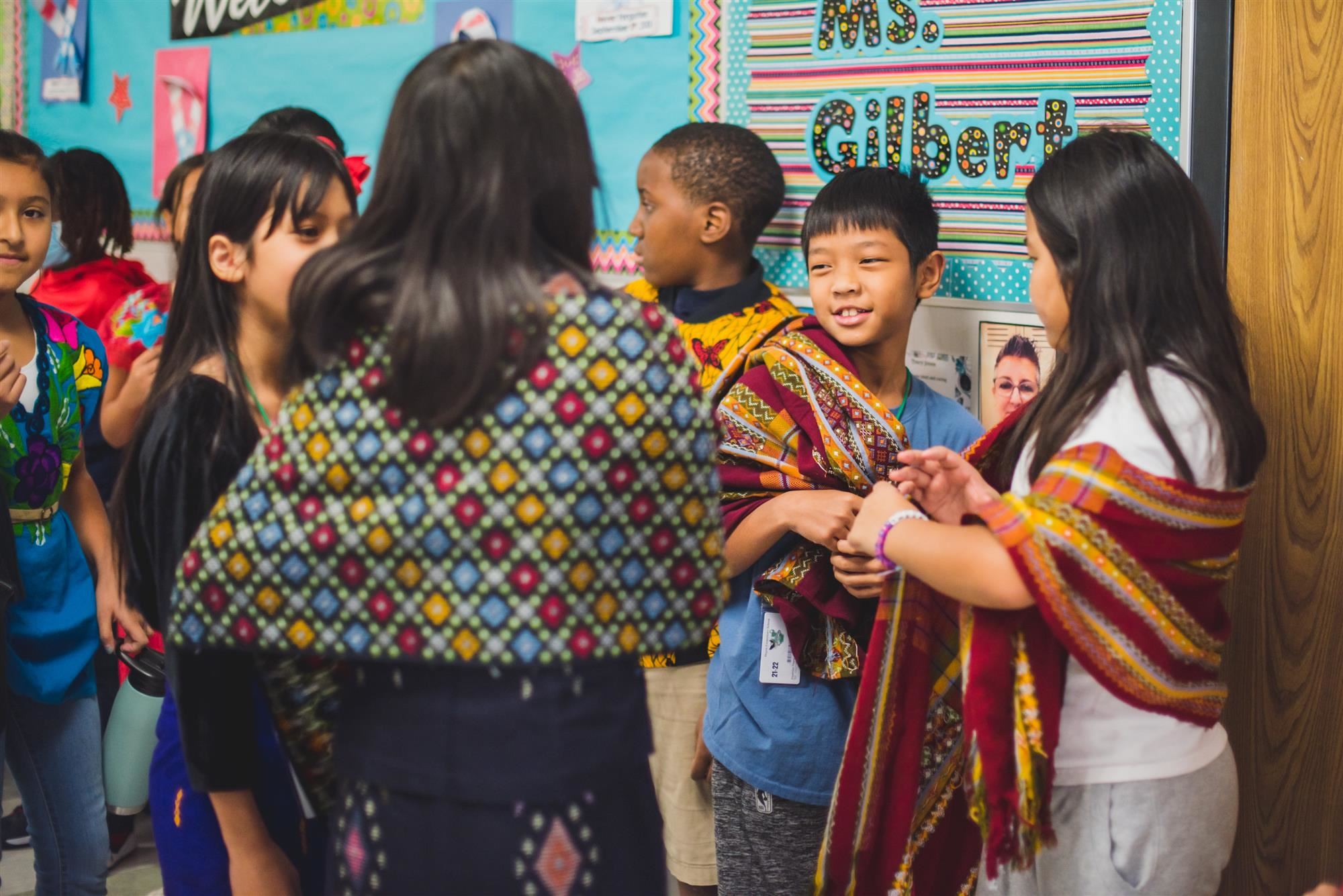 Altogether, students across Degan made an impact by sharing their heritage with their peers and learning something new from a culture they might not be as familiar with.
"We chose for all students and teachers to dress up from their heritage to make the connection of history, culture and building bridges to trust, respect and understanding across cultures," Smith said. "By students understanding and gaining awareness of their own culture, then they can become more conscious and aware of other cultures and able to learn new things."
---
Degan Elementary is a Lewisville, Texas elementary school serving Pre-K through 5th grade with future-ready learning experiences in the Lewisville Independent School District. Degan feeds into the Lewisville High School attendance zone. Follow Degan on Facebook and Twitter to see more student experiences throughout the school year. Join the Lewisville ISD family by enrolling today, or visit Best Schools in Texas to learn more.