Return to Headlines
LISD named one of the top places to work in Texas
Despite a couple of recent challenging school years during the pandemic, Lewisville ISD has continued to maintain its reputation as a desirable place to not only work but live as well, due to its community ties and family atmosphere in the district.
That reputation was backed up in Forbes' latest 'America's Best-in-State Employers 2021' list where LISD ranked in the top half of the results in Texas. The 'Best-In-State Employer' title reinforces LISD's reputation as a place that provides excellent employment opportunities at the local and national level.
This recognition was created by Forbes through a survey of 80,000 U.S. employees across 25 industry sectors. Forbes collected direct recommendations from employees as well as indirect recommendations from workers in similar industries. The survey considered every aspect of an employees' experience such as working conditions, salary, potential for growth and diversity.
While LISD is in the top half of the state's rankings of 101 top employers, it is the No. 1-ranked school district in the Dallas-Fort Worth metroplex and sixth highest in the state of Texas, according to the poll.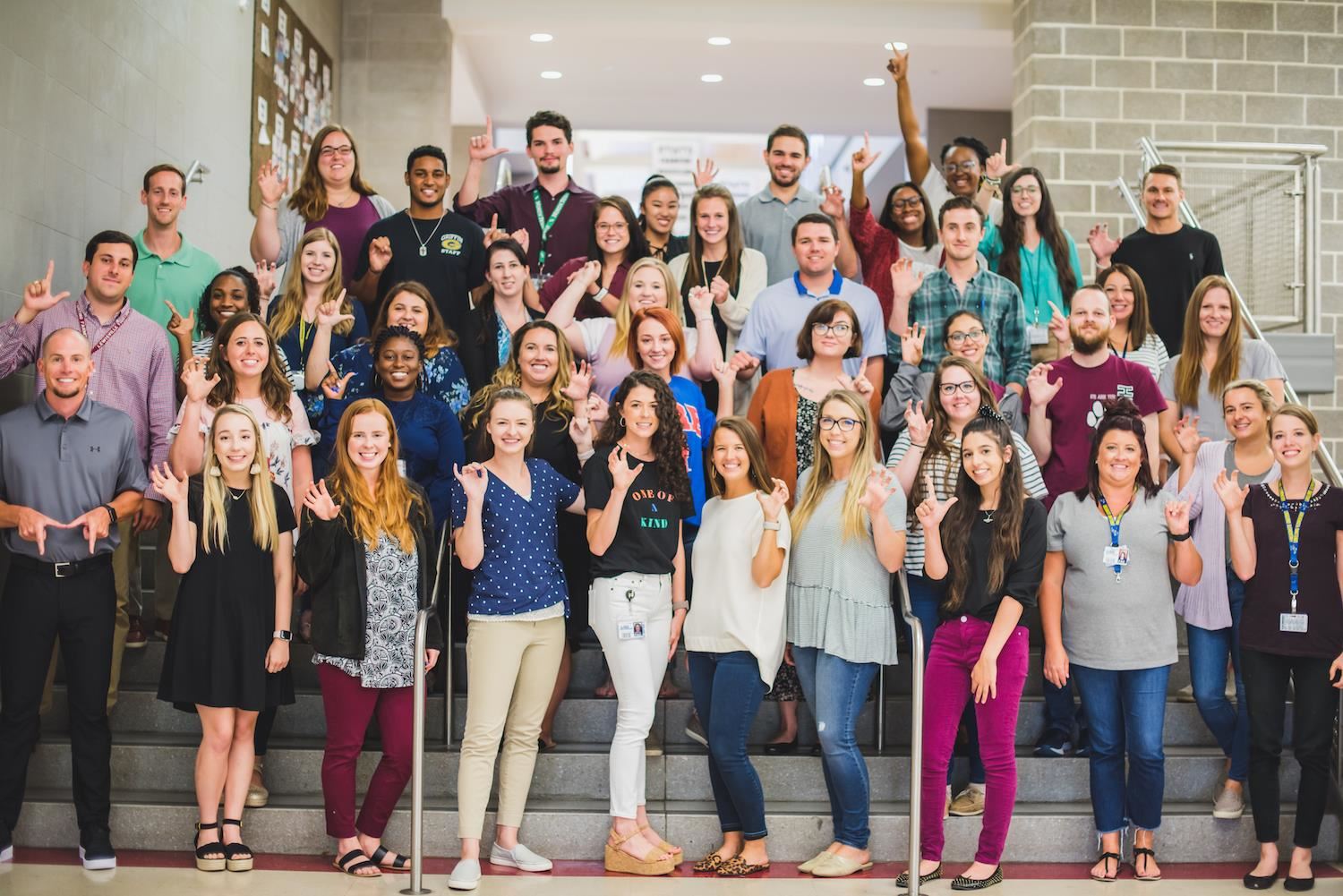 LISD Alumni gather for a first-year teacher picture in 2019
Recognition from an award like this only helps LISD recruit and retain the best teachers and staff the state has to offer.
"An award like this gives us an opportunity to showcase the incredible things happening in LISD," Shelia Smith, LISD Chief Human Resource Officer said. "In LISD, we're family, and receiving this recognition for the amount of work that goes into the day-to-day of educating our students is super special for us."
"It opens a door to conversations saying, 'Hey, we are voted as a best place to work and let me tell you why, and why you should join us,'" Melissa Cobb, Executive Director of Human Resources added.
People that come to work for LISD tend to stay, and the numbers back that up. With over 6,500 employees in the district, the percentage of employees that have been with LISD for 11-20 years is 33.9 percent and the number of employees that have been here for over 20 years is at 19.1 percent – both above the state average. The turnover rate also stands out among the state average with LISD posting a 12.8 percent turnover rate compared to 16.5 percent for Texas.
"If you talk to people who have been here a while, what keeps them here is the community support of the schools," Smith said.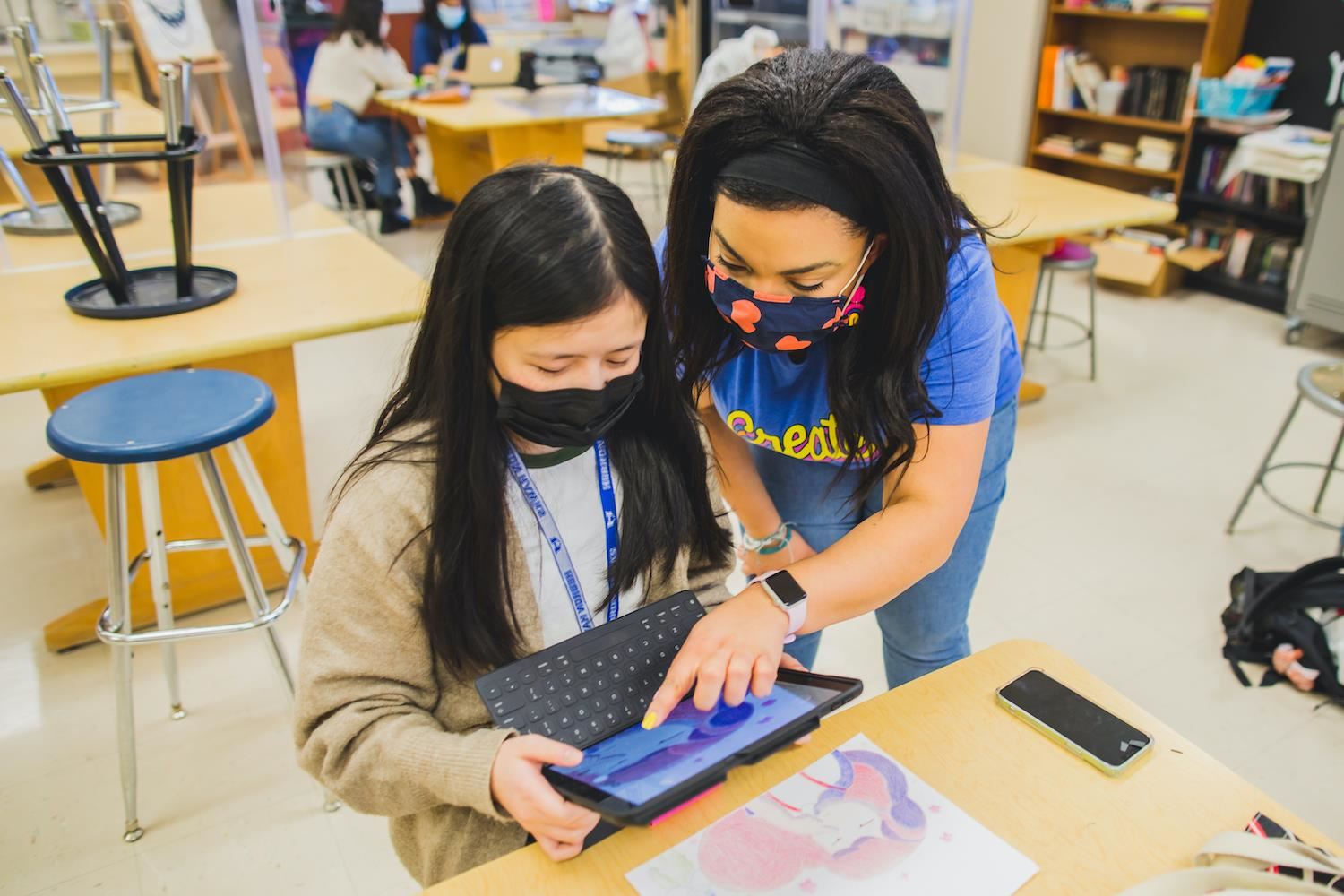 The longevity of the district's employees starts with the leadership at the top and trickles down throughout the district. The district's leader, Superintendent Dr. Kevin Rogers, has devoted nearly 40 years to LISD and Deputy Superintendent Dr. Lori Rapp is right behind him with 25 years committed to the district. The average experience for teachers at LISD is 12.5 years with an average of 8.7 years in the district.
"We don't have a high turnover rate for what the state average is because when people come here to work, they want to stay," Cobb said. "You want to come here and you want to stay. Not only can you stay, but you can grow in your position and salary."
The starting salary at LISD for a first-year teacher is $56,925, a number that is very competitive with surrounding districts.
"Our teachers and instructional support staff are the backbone of this district, which is why we try to go above and beyond for them," Smith said. "They are doing everything they can on campus to meet the needs of their students."
As a district home to 69 campuses, it creates a variety of positions and opportunities for educators to join LISD. LISD has 39 elementary schools, 15 middle schools, and five ninth and tenth grade centers, all feeding five high schools. LISD has five specialty campuses as well, including two state-of-the-art career centers and an early childhood center. In addition to those campuses, LISD has continued to expand its STEM Academy program with five at the elementary level and four at the middle school.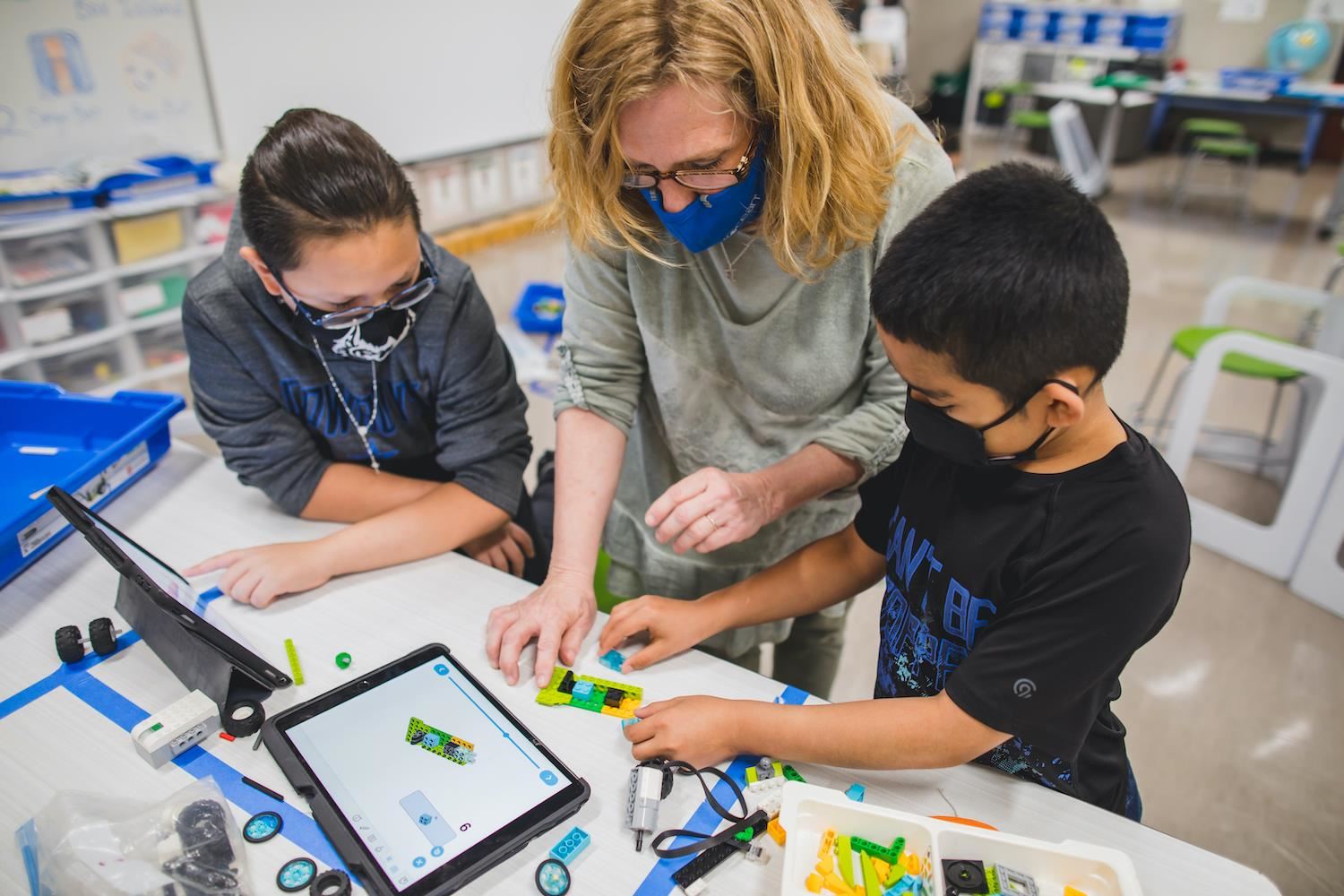 "To me, the number of STEM Academies that we have – both elementary and middle school – is a huge benefit for LISD," Smith said. "If you are new to the district, you are blown away by our career centers. If people out there looking to join LISD saw the quality of each of our campuses, they would be amazed. People would have a better understanding of, not only from an athletic competitive sense but an academic sense, what a strong environment Lewisville ISD is across the board."
While hiring ramps up during the summer leading into the new school year, it's not the only time a district the size of LISD is filling positions. LISD hires teachers and instructional staff year-round and is always looking for educators who want to be a part of the district's family environment.
For those that are interested in working for Lewisville ISD, they are encouraged to apply online at LISD.net as job openings are updated daily.
"I really think it's the community ties that make Lewisville ISD great," Smith said. "With the history of the district and longevity of its staff, it's a place you want to be. You see it on Friday nights at football games, you hear it from all the people that have lived here for so long, they love it. It's the connections and ties to the community that make it a special place to work and live."
---
From the beginning, Lewisville Independent School District has committed to ensuring all students have the resources they need and want to ultimately thrive in a future they create. Follow Lewisville ISD on Facebook, Instagram and Twitter to see more student experiences throughout the school year or visit Best Schools in Texas for more information about joining the LISD family.