Return to Headlines
Central Elementary Hosts Italian Cuisine Feast
A red carpet leads the way down the hall of Central Elementary, right to the campus' new eatery for the day, the ALS Italian Cuisine restaurant. On the menu? Fan-favorite pastas, breadsticks, salad and desserts. The invited guests? None other than the Central teachers and staff.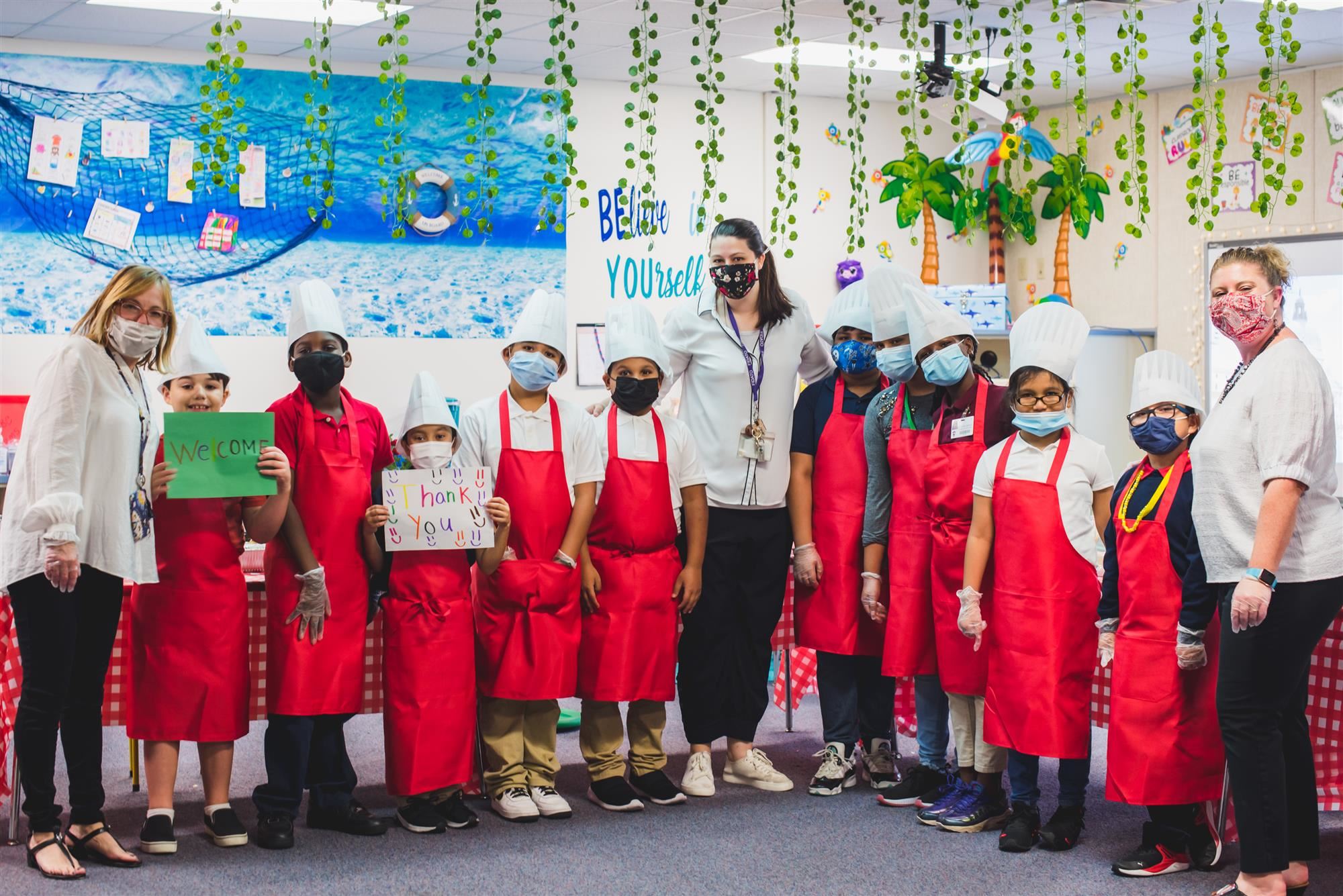 Rebecca Moreno's Academic Life Skills (ALS) class has been hard at work making this special day at the restaurant a reality.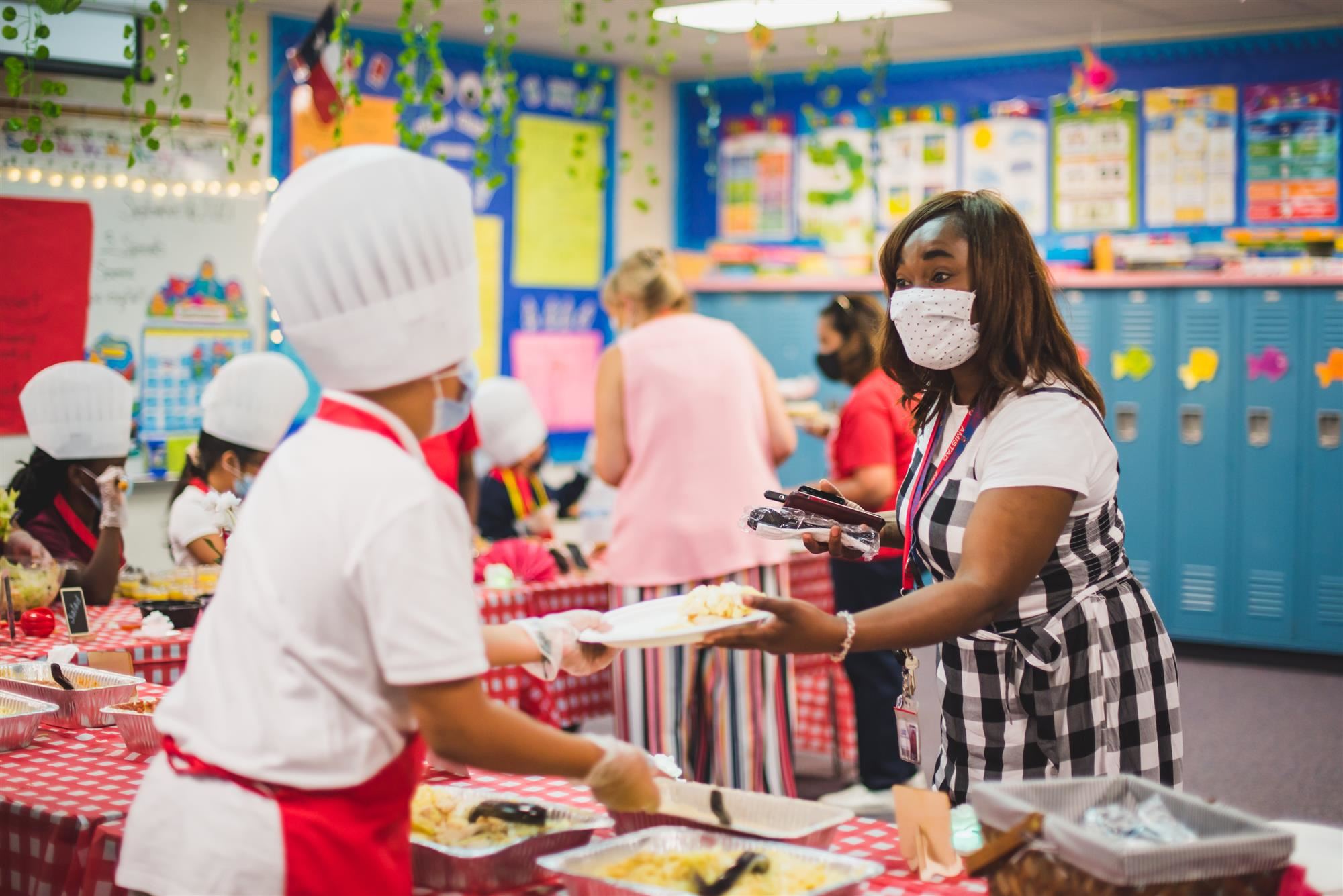 "The past two weeks we have learned about restaurant etiquette, ordering from a menu, how to interact with a waiter, and what it takes to work in a restaurant," Moreno said. "The goal is for my students to learn the life skills needed to possibly get a job one day in the restaurant industry."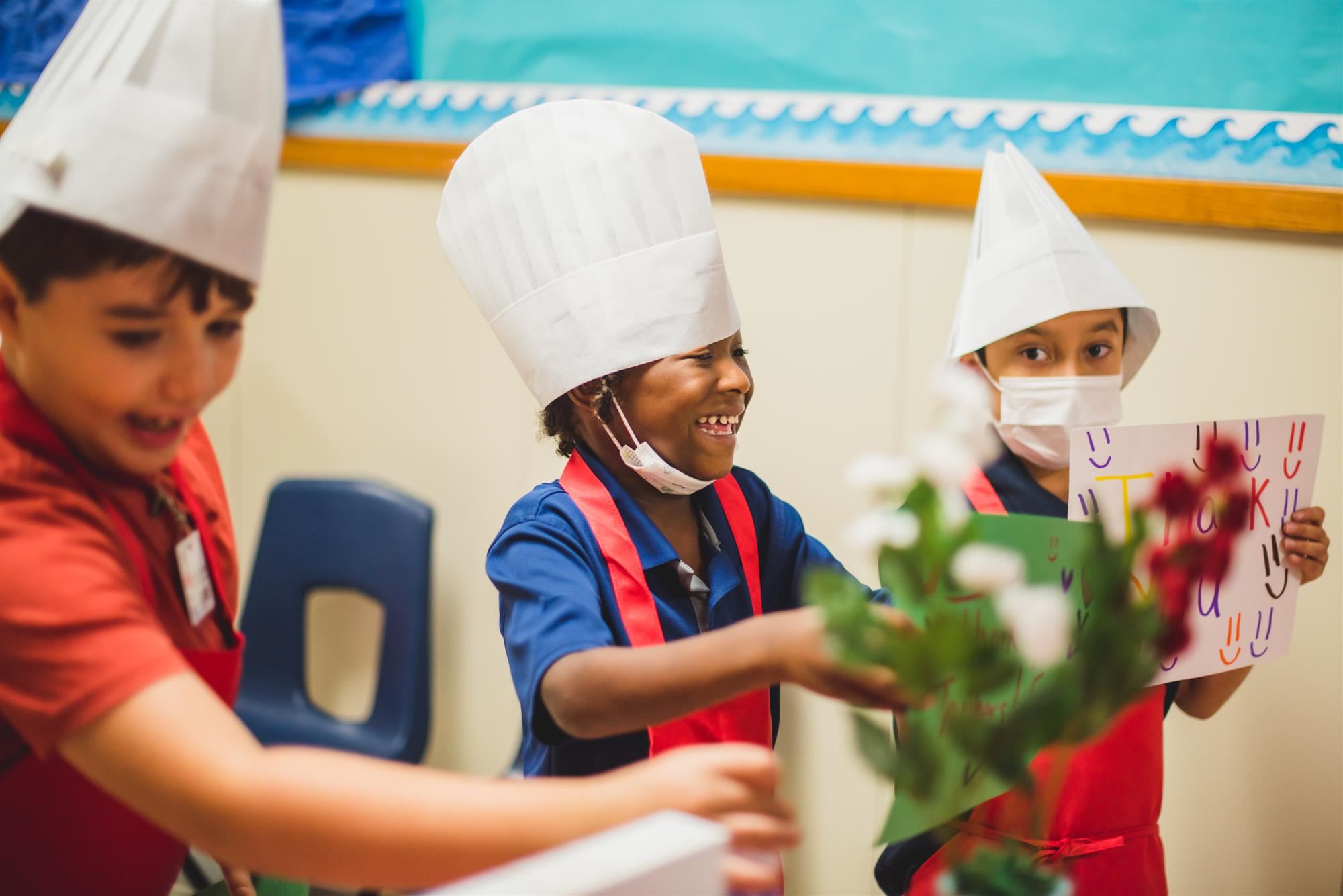 Once the meal theme had been decided - Italian - the students went to work making decorations, centerpieces, welcome signs and menus for their restaurant.
On the big day, as quiet Italian music played and the cafe lights glowed, students wore chef hats and matching aprons preparing to greet their first restaurant guests.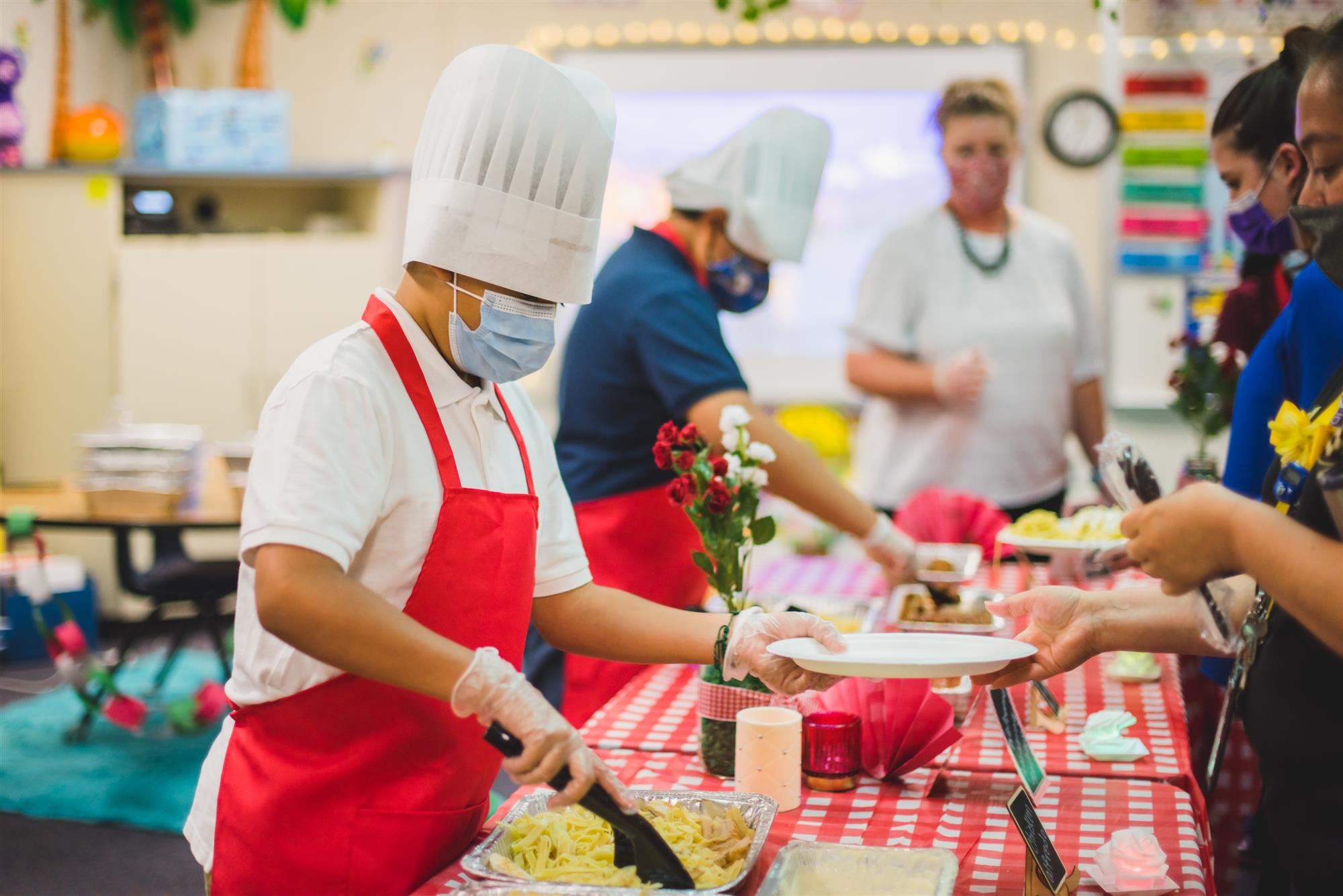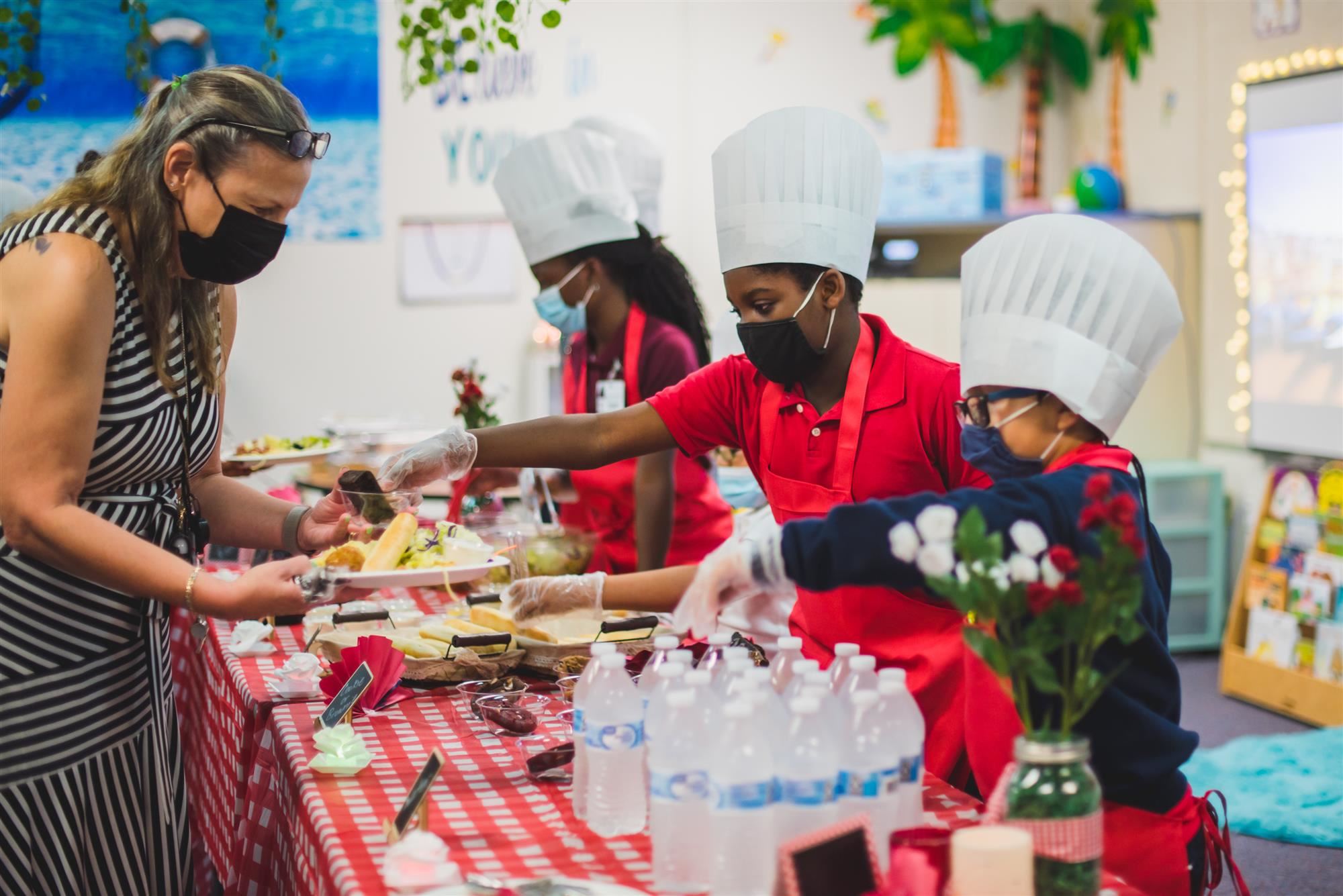 Teachers filed in and out as their lunchtime allowed; all receiving a fantastic meal and even better service. Some even left a tip and others promised to give the restaurant a five-star review.
"The staff was overjoyed and thought the students did an amazing job," Moreno said. "I received so many compliments on how the students were very professional, polite and great servers."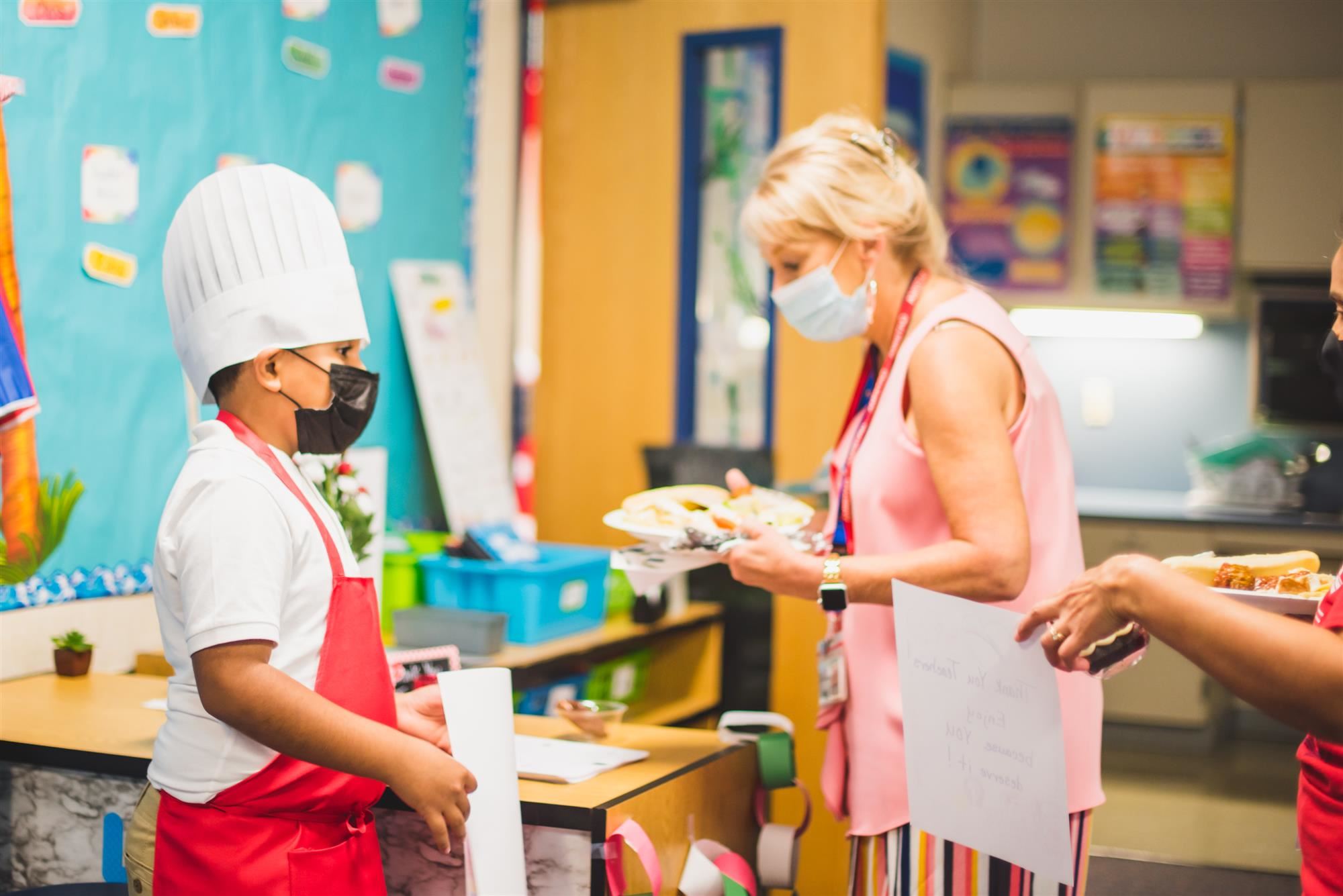 "The experience was great because we learned about how to serve food," fourth-grader Pablo Diosdado added. "My favorite part was seeing all the teachers come into the classroom."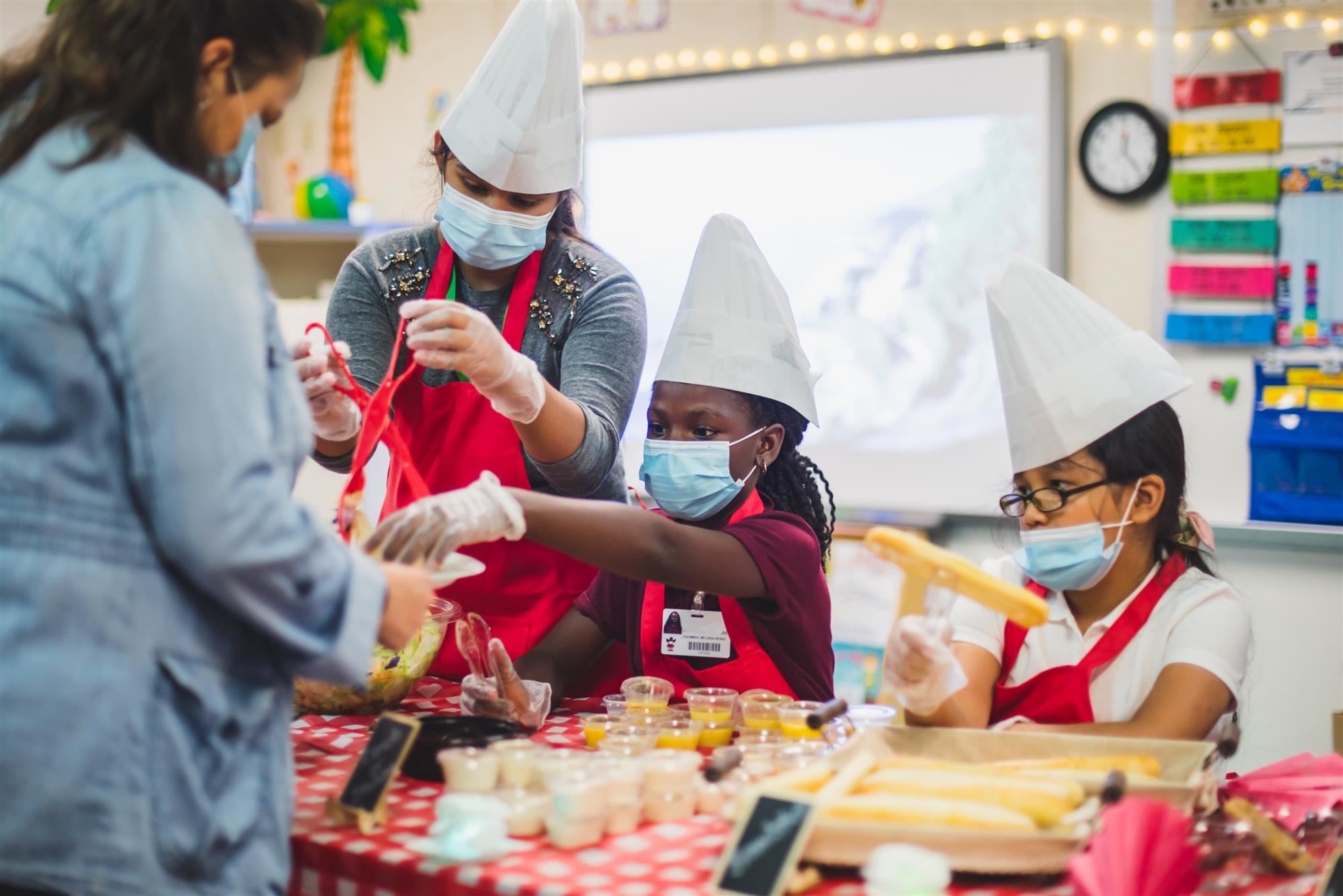 Serving their favorite teachers is nothing new for the ALS class. Each Wednesday, students learn to make a new recipe and they share their creations with the Central staff, delivering the goodies right to their rooms.
"The students want to host another event and we are thinking it will be around May for Teacher Appreciation Week," Moreno said. "Until then, we will continue to cook every Wednesday and deliver our food around our campus. The students truly enjoy cooking and making other people happy by sharing our food."
---
Central Elementary is a Lewisville, Texas elementary school serving Pre-K through 5th grade with future-ready learning experiences in the Lewisville Independent School District. Central feeds into the Lewisville High School attendance zone. Follow Central on Facebook and Twitter to see more student experiences throughout the school year. Join the Lewisville ISD family by enrolling today, or visit Best Schools in Texas to learn more.