Return to Headlines
Rockbrook Elementary Takes a Sip at the Starbooks Cafe
As classes made their way to the library for the second time this school year, they quickly realized this was no ordinary day of browsing for books. Rockbrook Elementary Library Media Specialist Asha Caldwell, dressed as a barista in a familiar shade of green, greeted each student at the door with a replica coffee drink and a special menu for the occasion.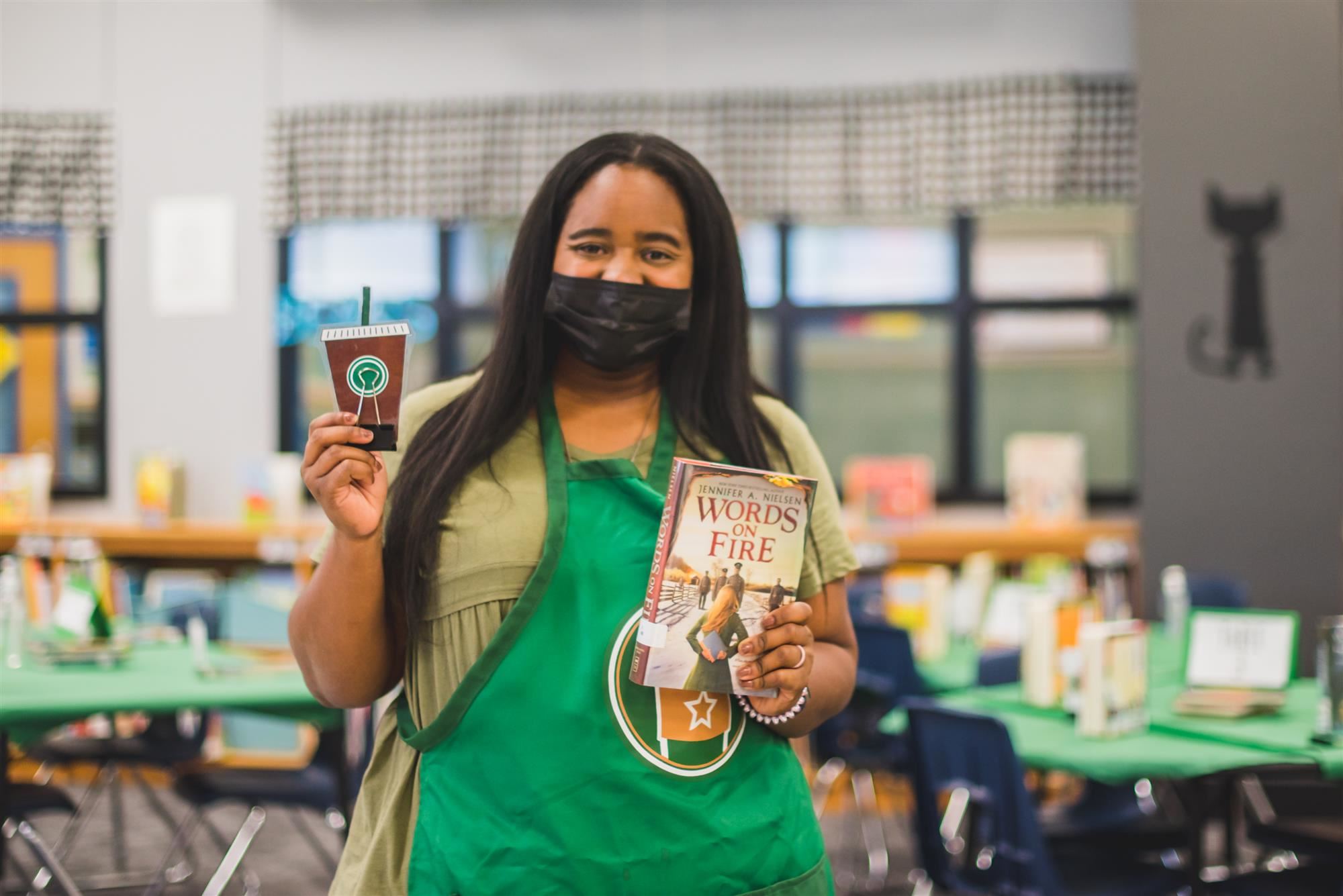 When they entered the library, students could feel the coffee shop vibes with all their senses, from the relaxing sound of instrumental music playing low to the smell of freshly brewed coffee. They were no longer simply in the Rockbrook library, they were at the Rockbook Starbooks Cafe.
The coffee goers took their seats and Caldwell led them in what their book-tasting experience was all about.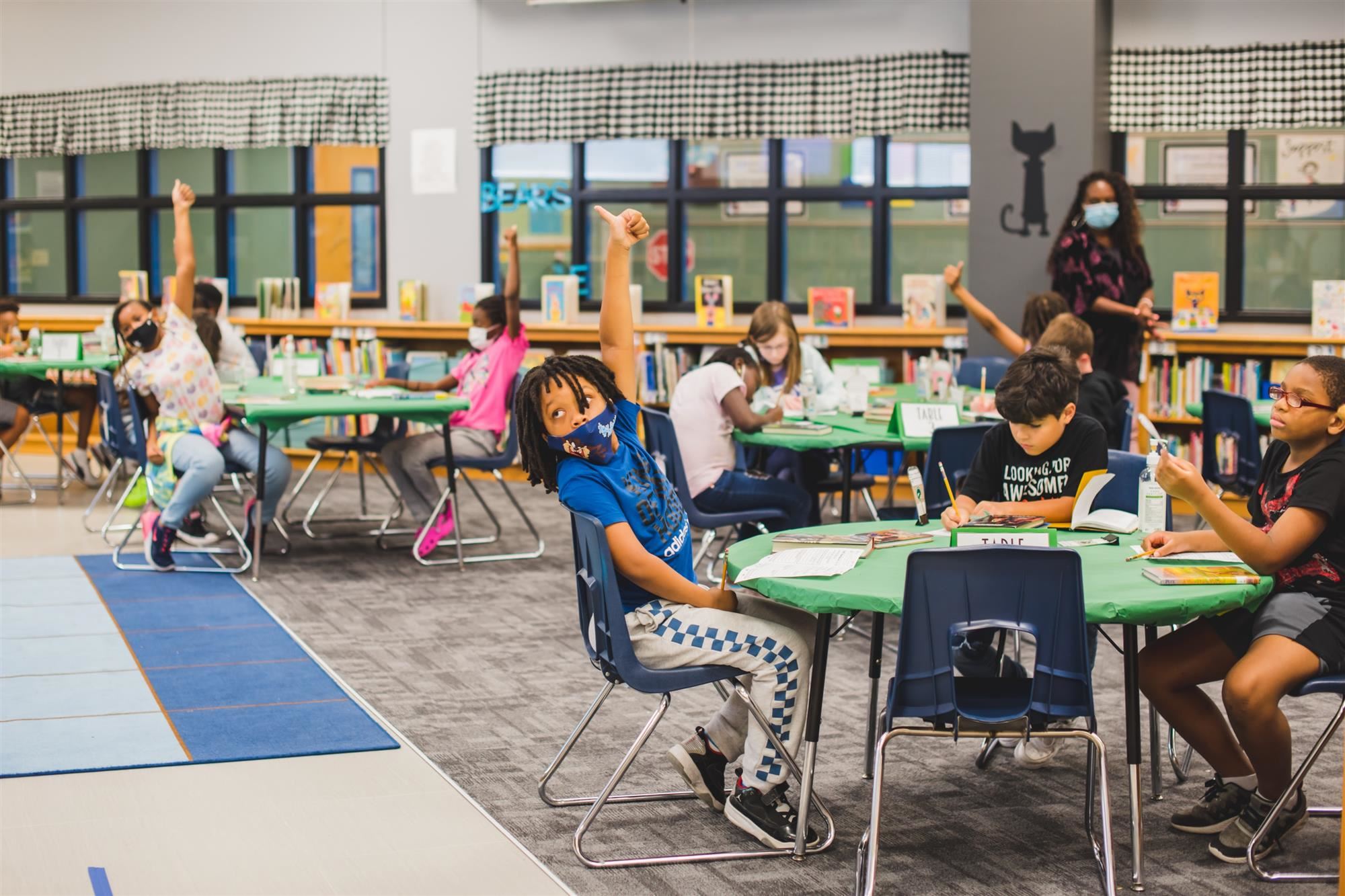 "A third-grade teacher and I were brainstorming ways of allowing students to sample books that they wouldn't normally give a second glance to," Cadwell said. "As an avid Starbucks fan, I couldn't help but expound on an idea I found online of creating our very own "Starbooks" experience, complete with coffee aromas and themed menus."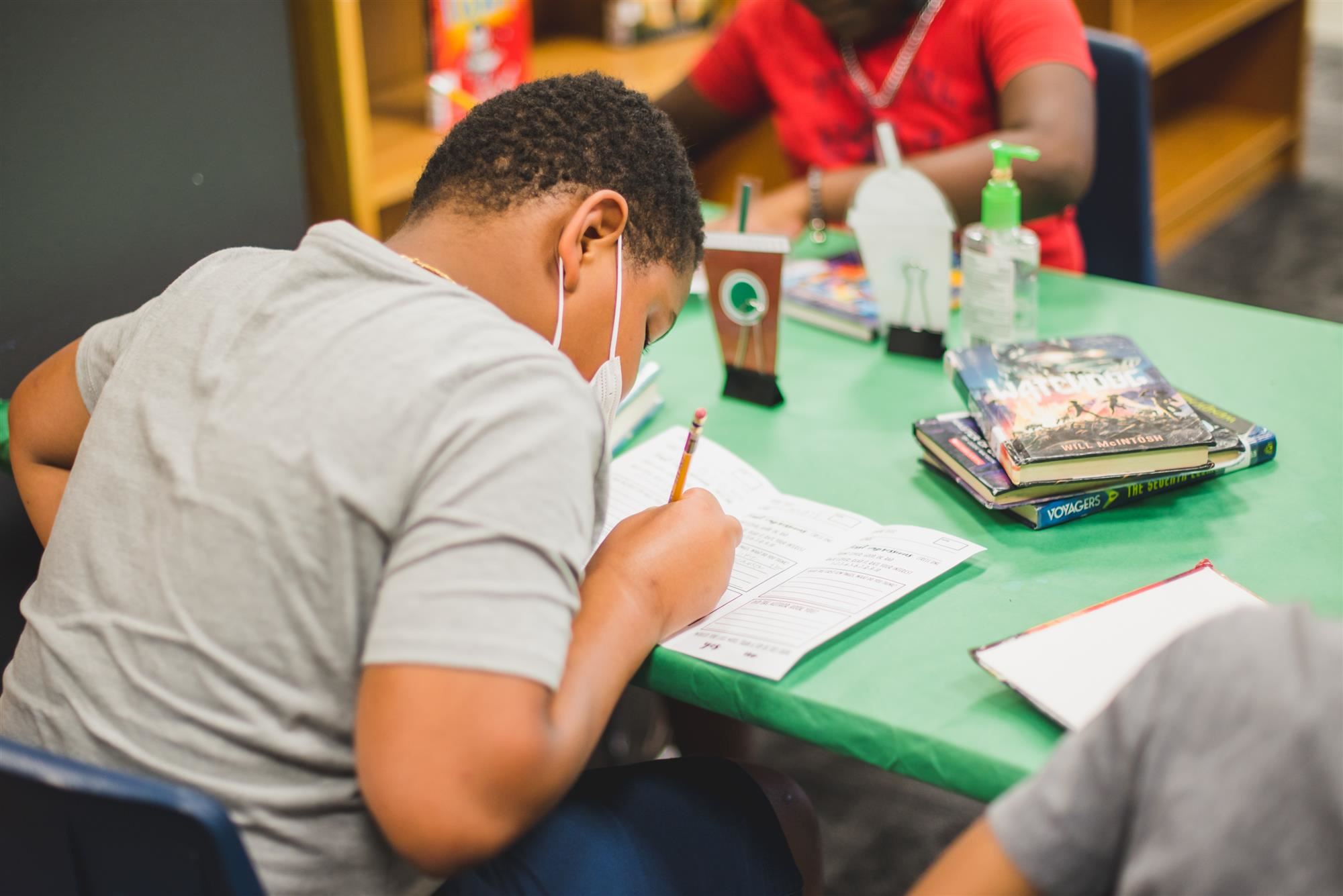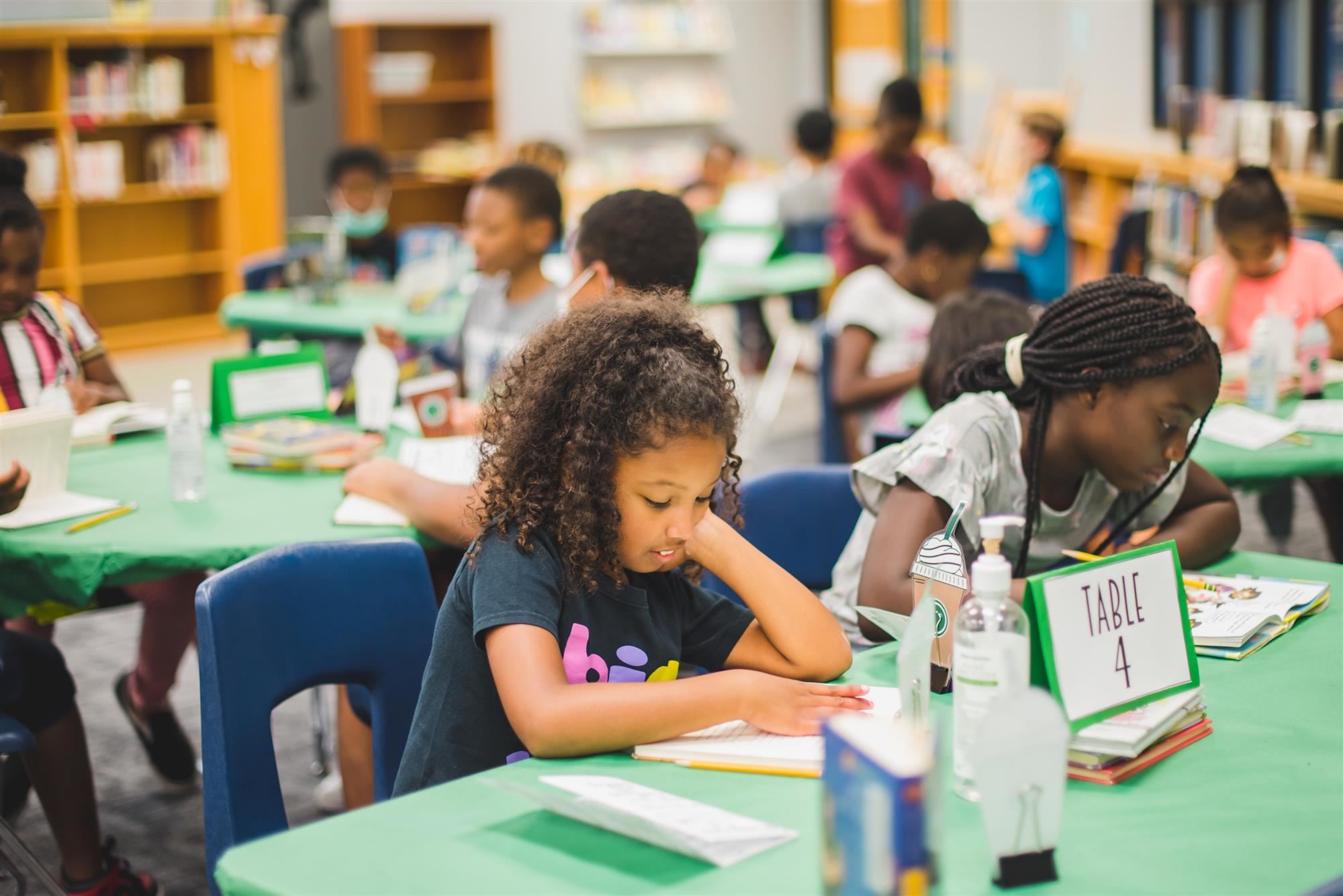 Each table, designated by a different genre, was outfitted with a stack of books, hand sanitizer and pencils. Students selected a book from the stack and the book tasting experience began.
Moving step-by-step through their menu worksheets, students explored their books by documenting their first impressions of the front and back cover, reading through a couple pages and deciding whether or not the author drew them in. At the end of the "tasting," students could choose if they'd like more than a sip of this book, or not.
Once the classes filled in their menu for one book, it was time to switch tables, and genres, and give another book a try.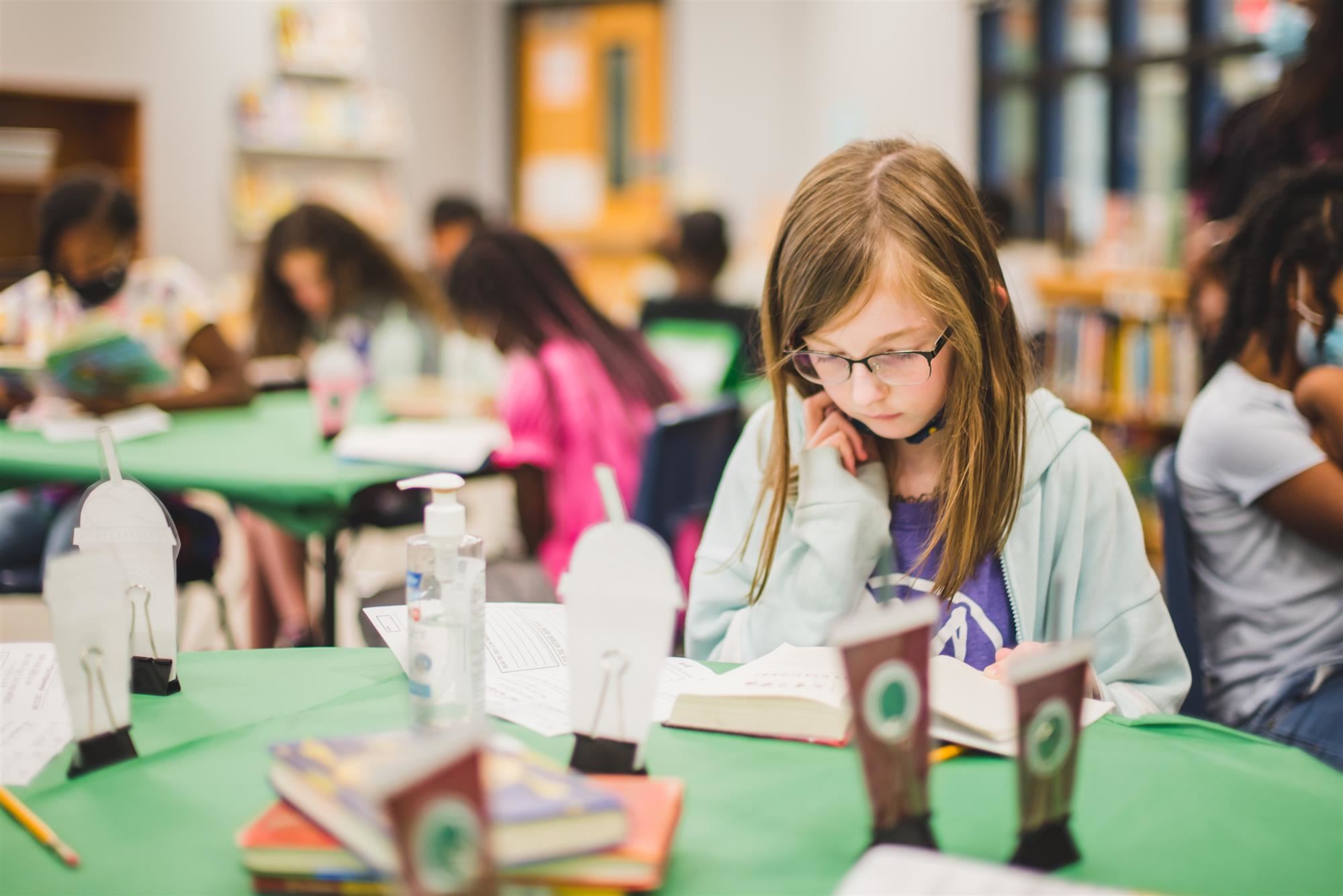 "I liked this because it was an experience where we got to go to different tables, see different genres and read different books that you didn't know if you would like or not," fourth-grade student Maddie Layer said.
Classmate Isaiah Castello agreed.
"It was really fun reading a selection of books," Castello said. "I found one I really like the setting of the book."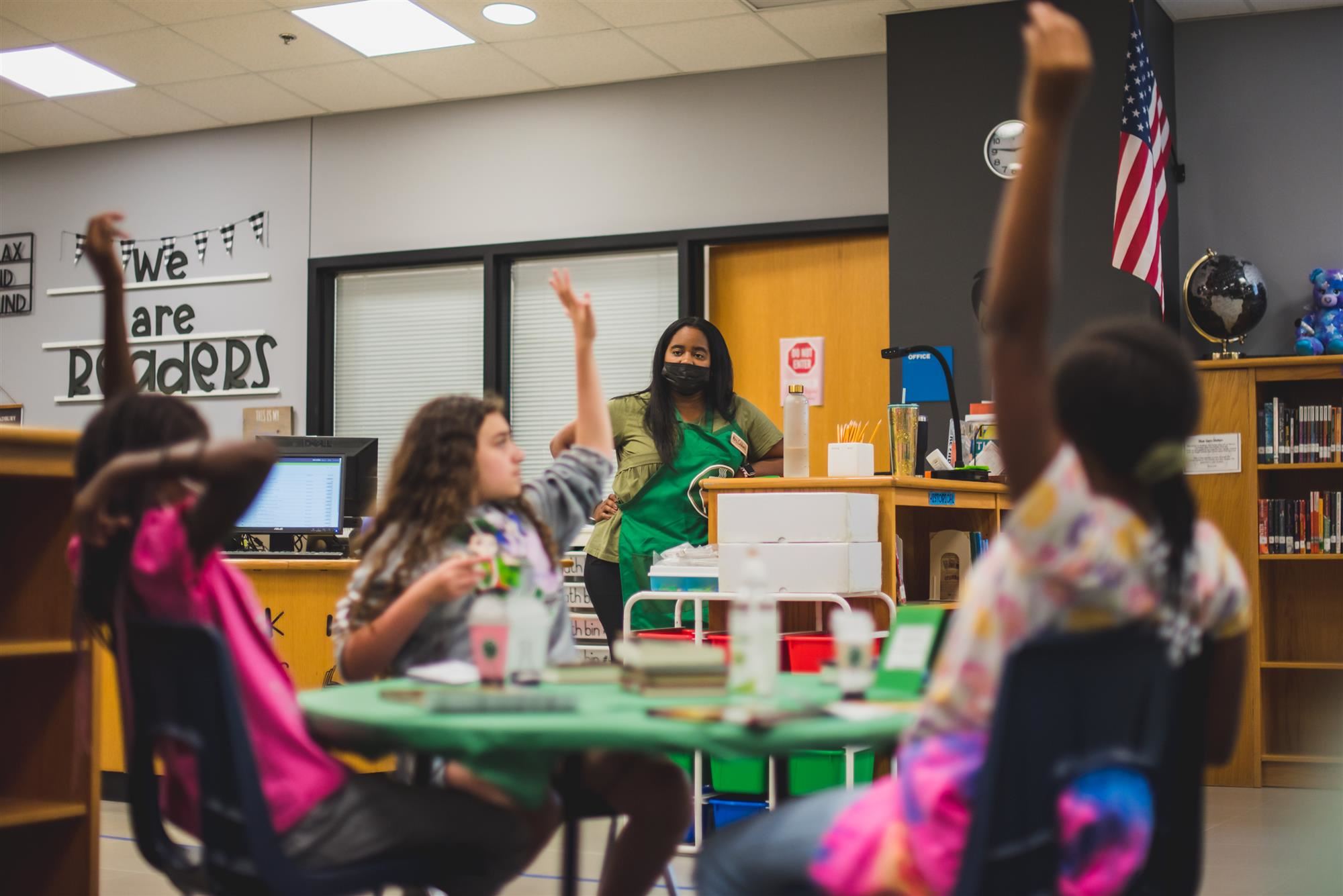 The timing couldn't have been better for a lesson in genres, since the library has been recently reorganized with a new way of browsing for books.
"New flooring was laid in the library over the summer, so each of the 14,000 books had to come off the shelves and stored in another room, only to be meticulously placed back by myself and a few others when the work was finished," Caldwell said. "During this time, I decided to now organize the shelves by genre, so in a way, this is the introduction to the genre-fied library for our third, fourth and fifth graders."
During the cafe experience, Caldwell got to point out where students could find all the different genres and what shelves students could look for when they revisit the library in the future.
"I hope students will get a chance to explore the multiple genres we have in the library and find books that they wouldn't have normally picked," Caldwell said. "This could lead to finding their favorite genre this year and in the future."
For Caldwell, the Starbooks experience will be at Rockbrook to stay, as it is one of her favorite programs to put together each year, even with the time, effort and planning that goes into making it all happen.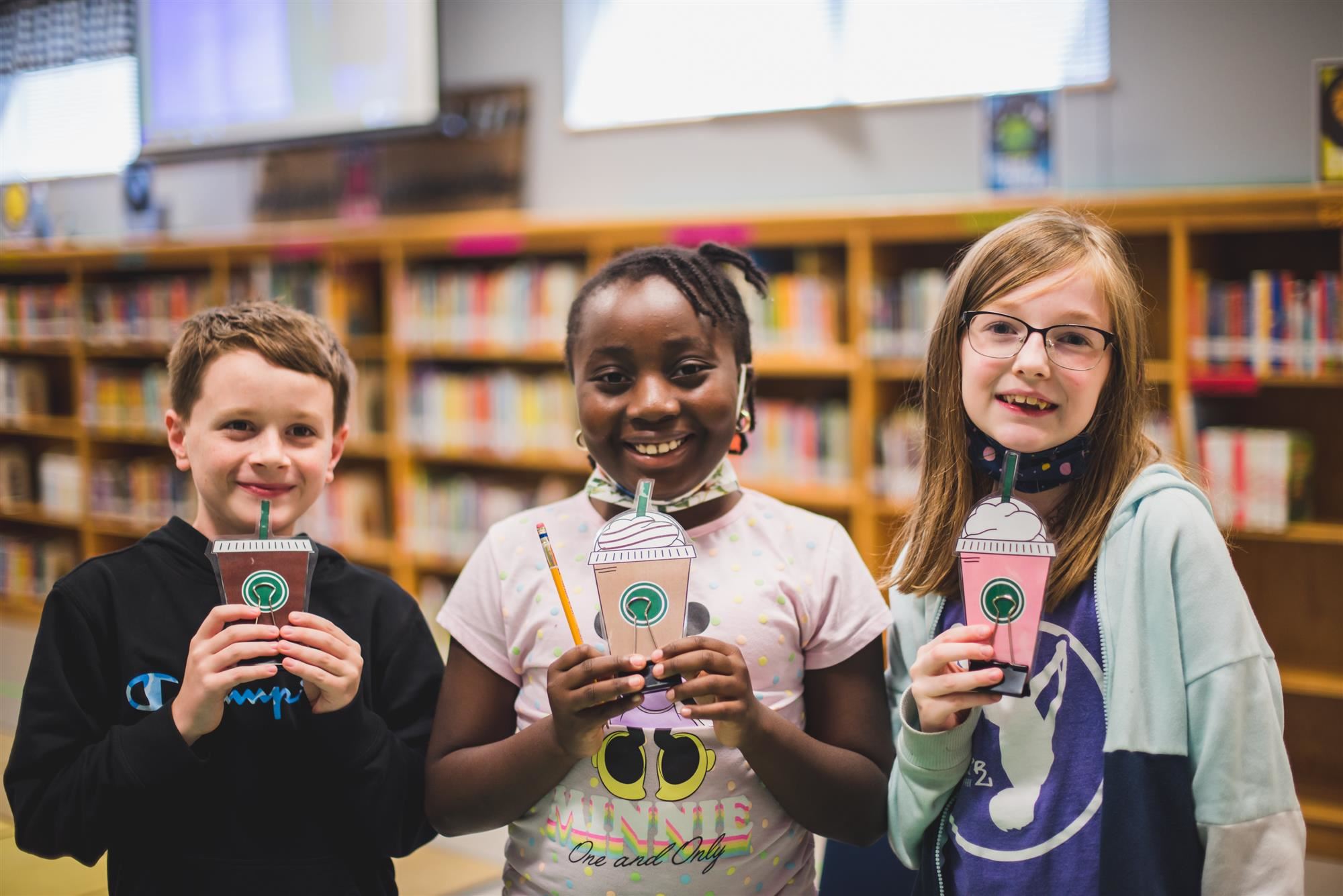 "The students have reacted so well," Caldwell said. "The anticipation of them walking by the doors and seeing my signs really help build the excitement. Once they are finally able to come during their scheduled time they are giddy with excitement. It is the best feeling seeing their eyes bright with eagerness."
"The Starbooks experience could not have been as impactful without working with our amazing teachers and admin," Caldwell added. "They continue to be amazing sponsors and collaborators as we strive to deliver impactful learning moments for our students at Rockbrook."
---
Rockbrook Elementary is a Lewisville, Texas elementary school serving Pre-K through 5th grade with future-ready learning experiences in the Lewisville Independent School District. Rockbrook feeds into the Lewisville High School attendance zone. Follow Rockbrook on Facebook and Twitter to see more student experiences throughout the school year. Join the Lewisville ISD family by enrolling today, or visit Best Schools in Texas to learn more.