Return to Headlines
The Colony High School Student Illustrates Now-Published Children's Book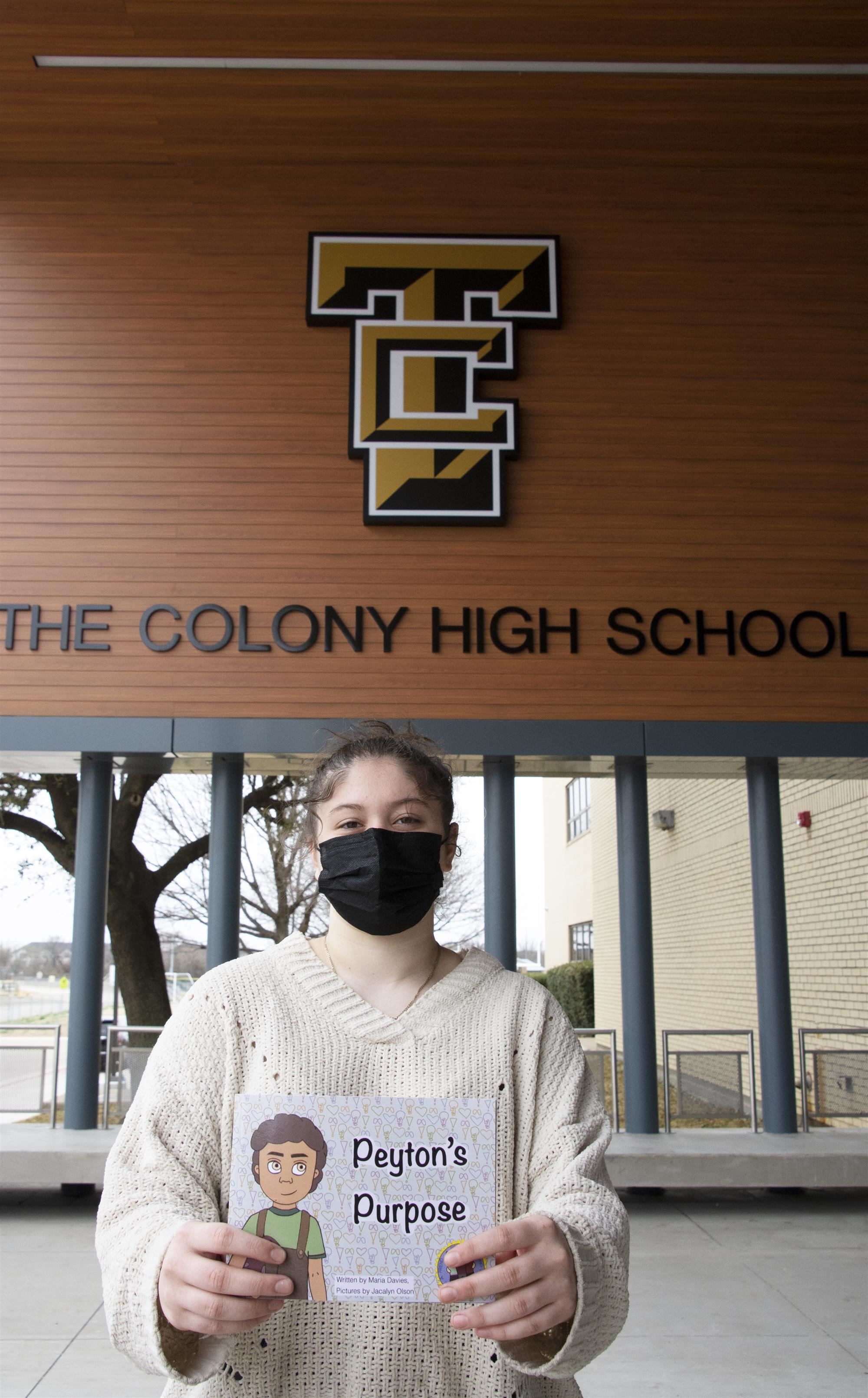 This past October, The Colony High School junior Jacalyn Olson saw a post on Facebook from local author Maria Davies. She was looking for an illustrator for her new Children's book, "Peyton's Purpose." Davies specifically wanted a high school student who could use the experience to bolster their resume.
Olson replied, and submitted her interpretation of the first page of the book. Shortly after, a contract was signed and a fourth-month work journey began. Fast forward to March and Olson has a copy of a published book in her hands that she illustrated and it can be purchased on Amazon.
"I am extremely proud of this project, not only because of my work, but mostly because I could make someone else's words and dreams come to life through my art," Olson said.
The book is about a little boy (Peyton) who is living in very confusing times where he sees everyone around him – from classmates to teachers to his parents – either mad or sad. He wants to find a way to help.
Using her iPad and different apps, Olson helped tell the relatable story about living in the COVID-19 pandemic through artwork over 26 pages. Davies could not be happier with Olson's talent.
"I've been incredibly impressed with Jacalyn throughout this entire process," Davies said. "She's been poised, professional and creative. She's got such a bright future ahead of her."
Olson was quick to point out how her time in Lewisville ISD has helped make illustrating a book that got published a reality. She attended Griffin Middle School and B.B. Owen Elementary. Her mother, Abby, is a teacher at Ethridge Elementary.
"I credit my high school teachers the most for helping me accomplish this," Olson said. "Mrs. (Huong) Morgan, Coach (Heather) Jones, Mrs. (Dixie) Turnbull, Mrs. (Tracy) Jobst and Mr. (Bradley) Willi have given me so many learning opportunities and encouraged me to take risks. I also can't forget how Mrs. (Crystal) Nelson and Mrs. (Ashley) Kirk were always so supportive and encouraging in middle school."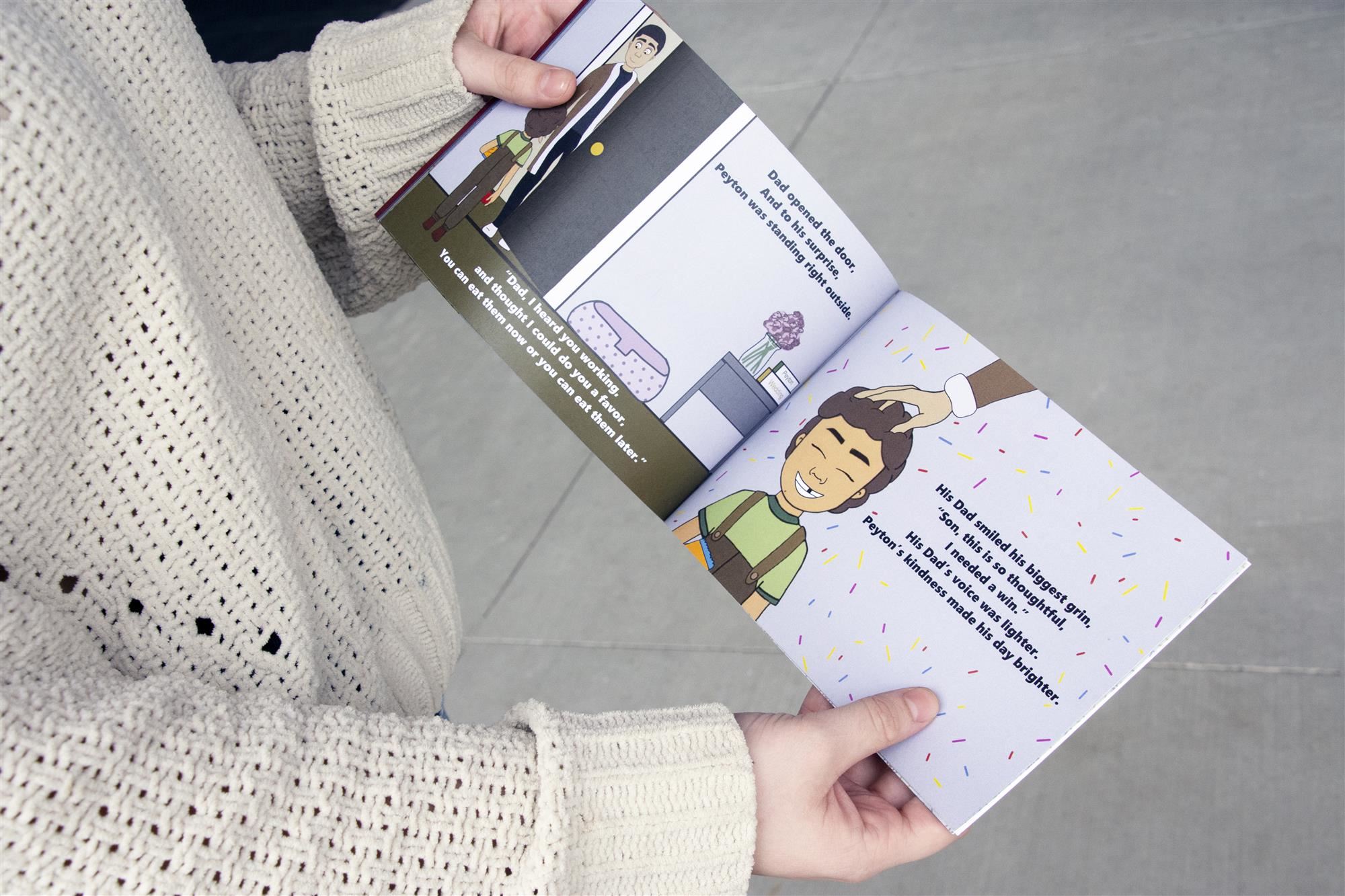 They all share the same sense of pride for their student.
"I am so proud of Jacalyn for her work on the book, "Peyton's Purpose," Jobst said. "Her illustrations are not only beautiful, but they bring the characters to life. She, like many, have seen kindness during this rough time of COVID-19, so this book was a great way for her to express her creativity. She is very mature for her age."
As far as future plans, Olson hinted at the book possibly becoming a series. If so, she would love to get back to work on that. As for college, Olson is not sure where she will go, but she is sure of what she will focus on during that time.
"I want to pursue a career in art," Olson said. "I would like to always express myself creatively and positively."
So far, so good.
For a link to "Peyton's Purpose" on Amazon, click here.