Return to Headlines
A Sight to "Sea" at Stewart's Creek Elementary
When Stewart's Creek Elementary (SCE) announced their theme for this school year, "Under the SCE," art teacher Chelzee Lentz was pleasantly surprised by the coincidence, as her planned ocean-centered art projects for her students were going to be the perfect match.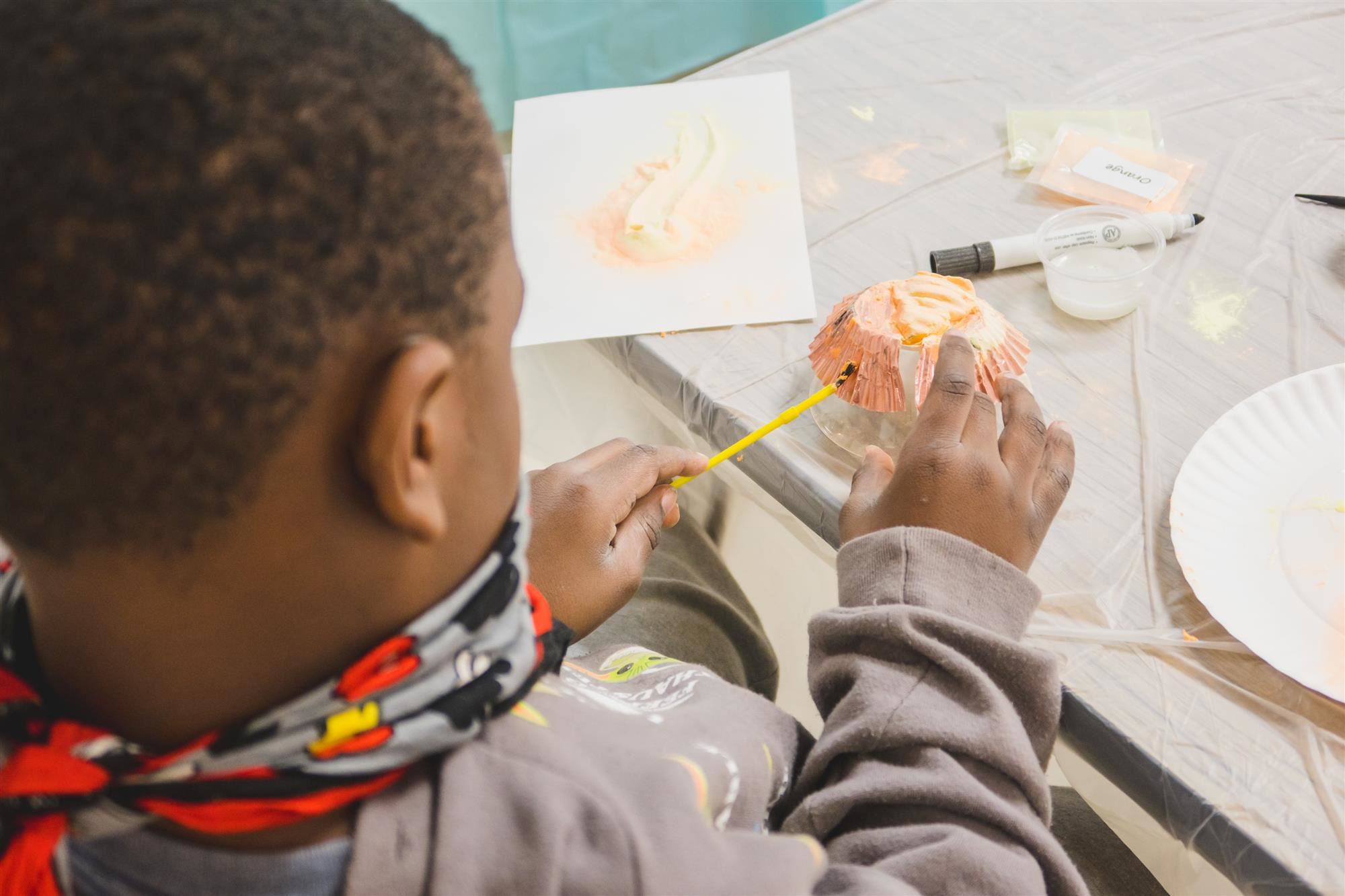 Back in early 2020, Lentz applied for a grant through the Lewisville ISD Education Foundation (LEF) to buy supplies for a Sea Imaginarium, where students in all grade levels would collaborate throughout the school year, making many different projects and focusing on creating art through science, technology, engineering, and mathematics.
The fact that the entire SCE building is decked out in ocean decor, leading to the Imaginarium, has been an added bonus.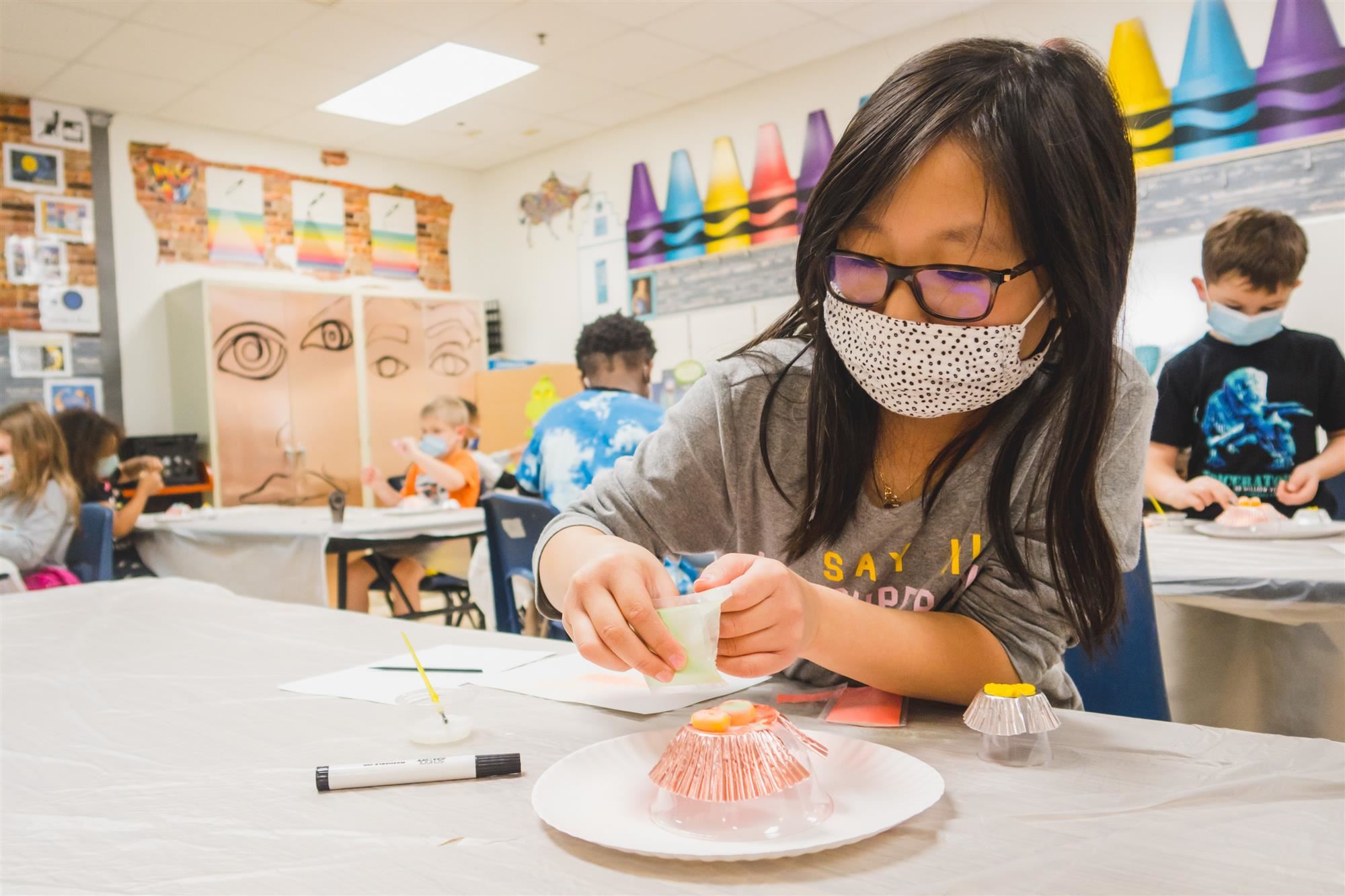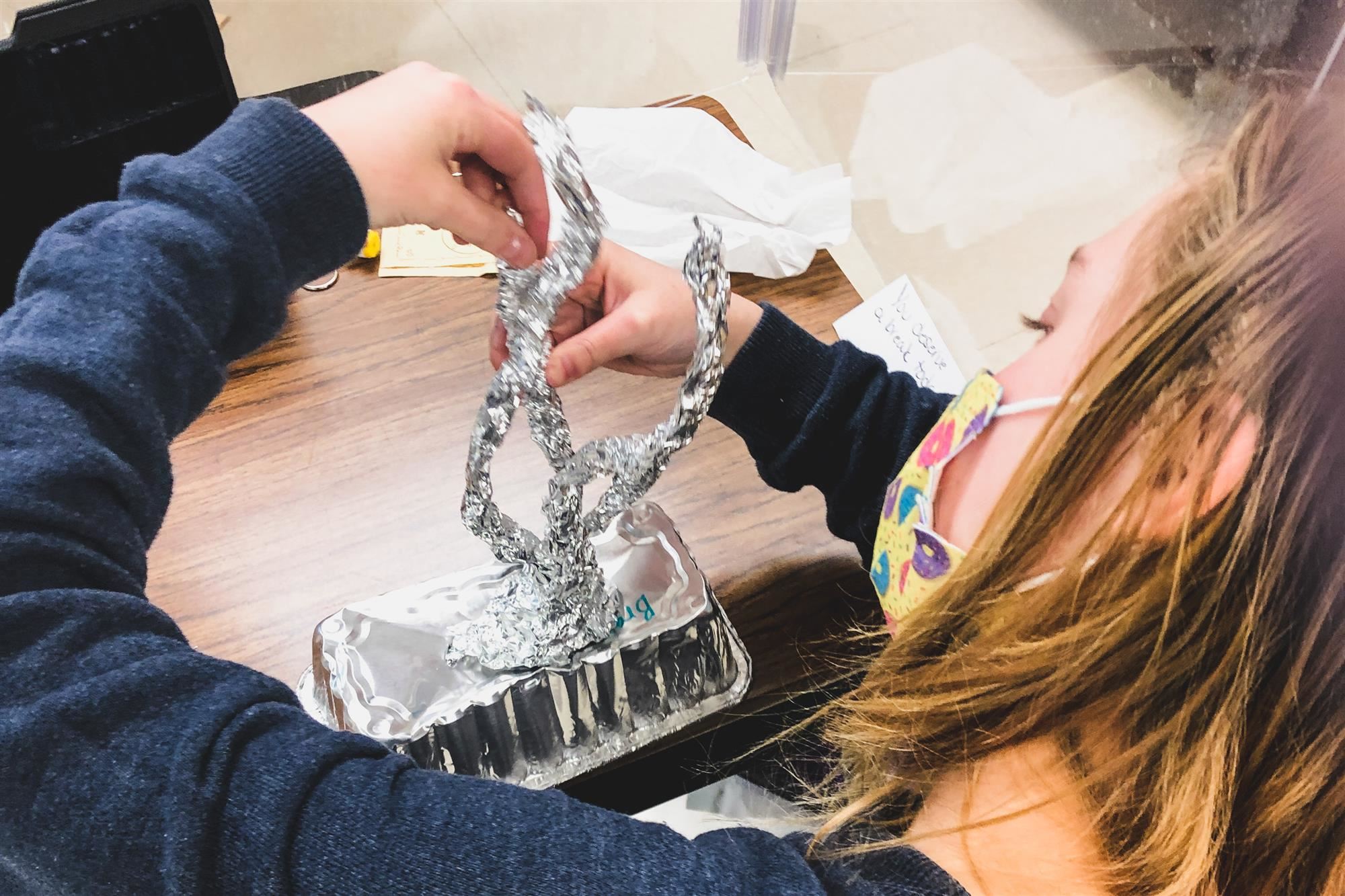 "Each month, I choose a grade level to align an oceanographic art lesson, alongside their teacher's complimenting lesson," Lenz said. "Students have discovered the excitement of science, technology, engineering and mathematical concepts through sculpture and art thanks to this fun, interactive, glow-in-the-dark, underwater experience."
The Imaginarium itself is a small windowless room in the corner of the school. To add to the underwater illusion, the room is darkened with black paper from floor-to-ceiling and decked out with black lights in every direction. While it began the school year as an empty space, as students have completed their artwork throughout the year, the Imaginarium has been brought to life with schools of fish, glittering sea shells, glowing coral reefs and various oceanic creatures.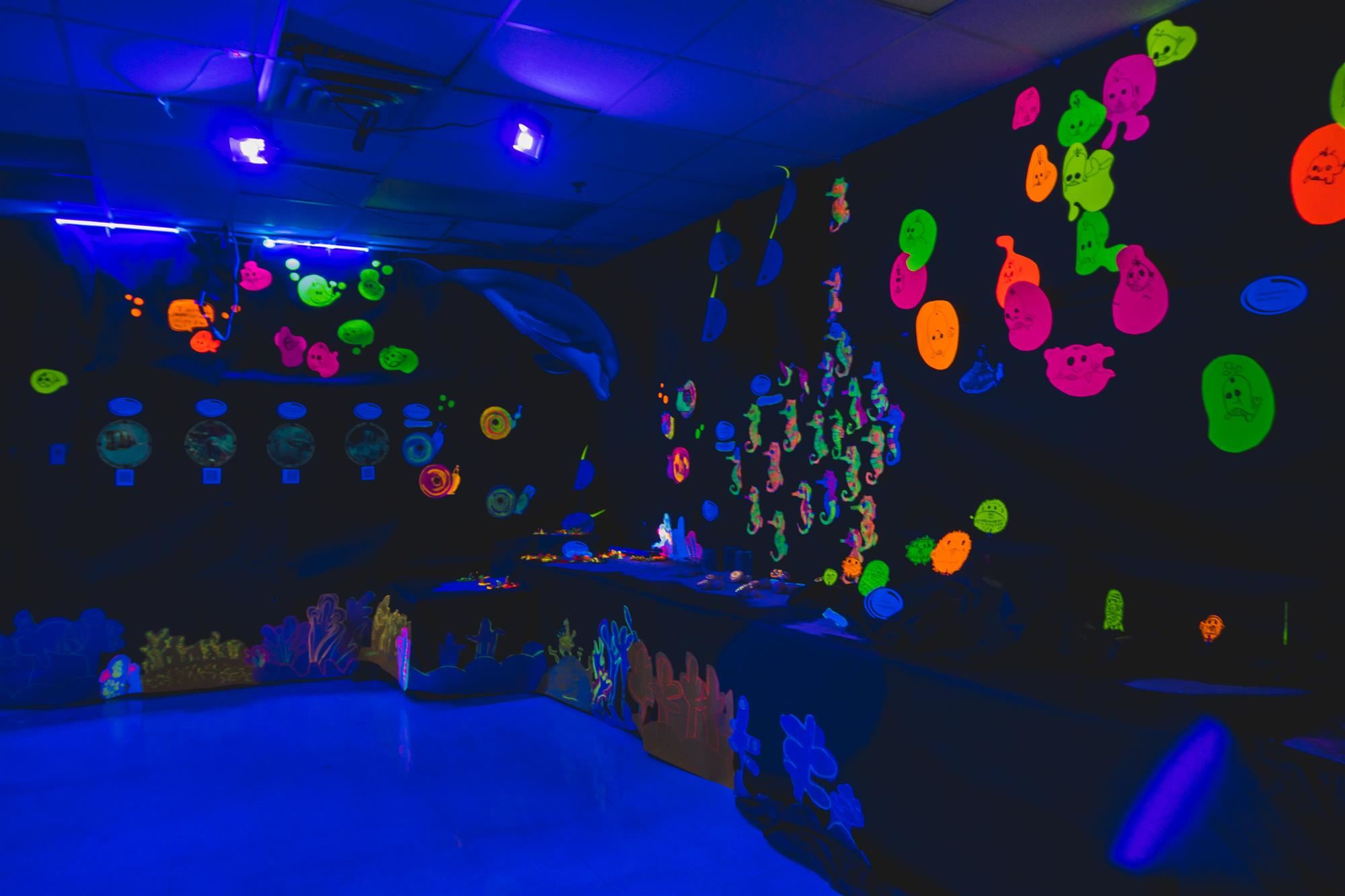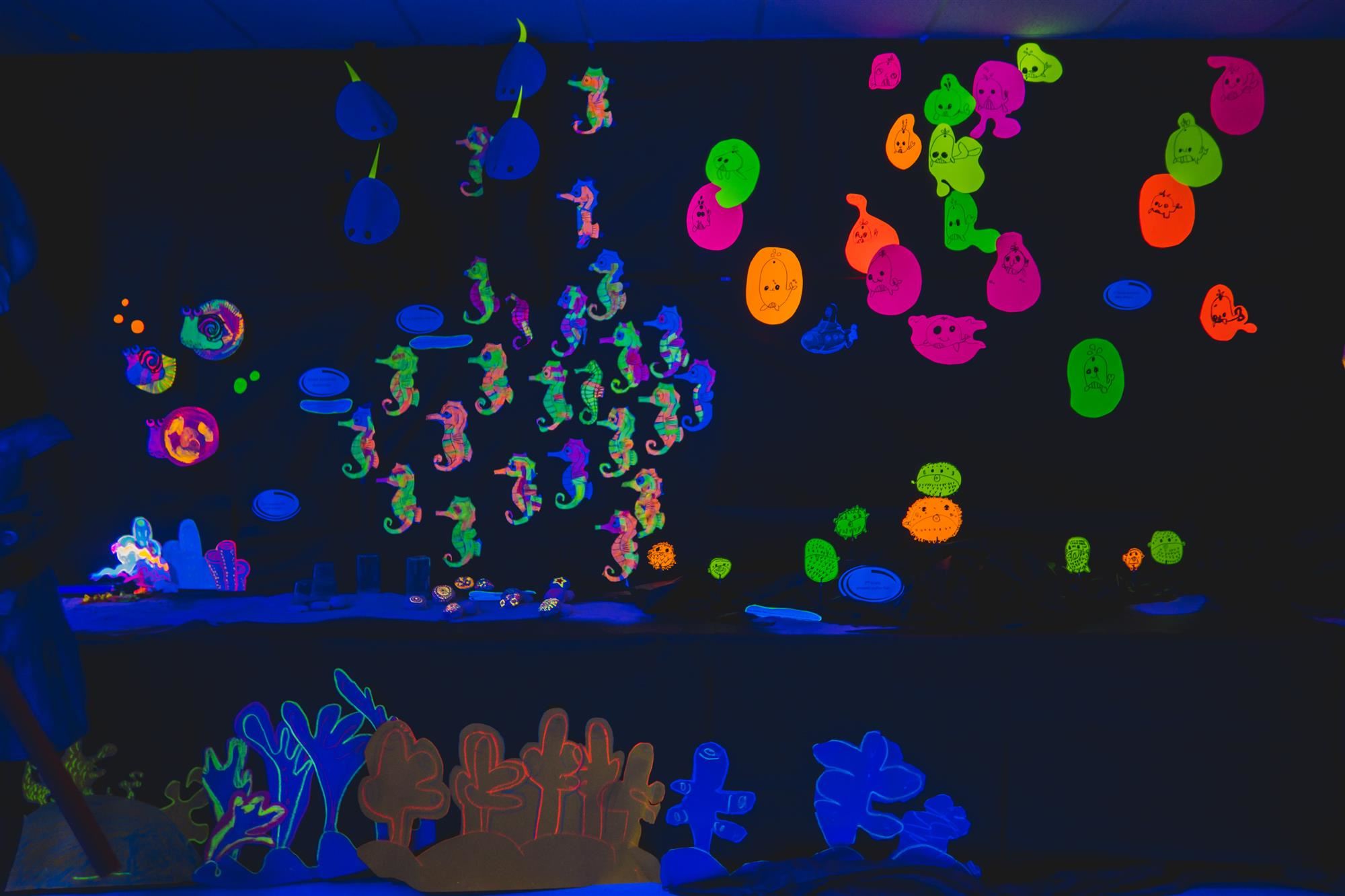 Students at SCE have completed numerous projects this school year. The youngest learners used math to count growing glow beads, sculpted animals such as stingrays, coral reefs and sea shells, and painted mixed media watercolors of rainbow fish. The older grade-levels created QR-code-accessible presentations about sea creatures, engineered hanging jellyfish and used various art styles to add color and interaction to the room.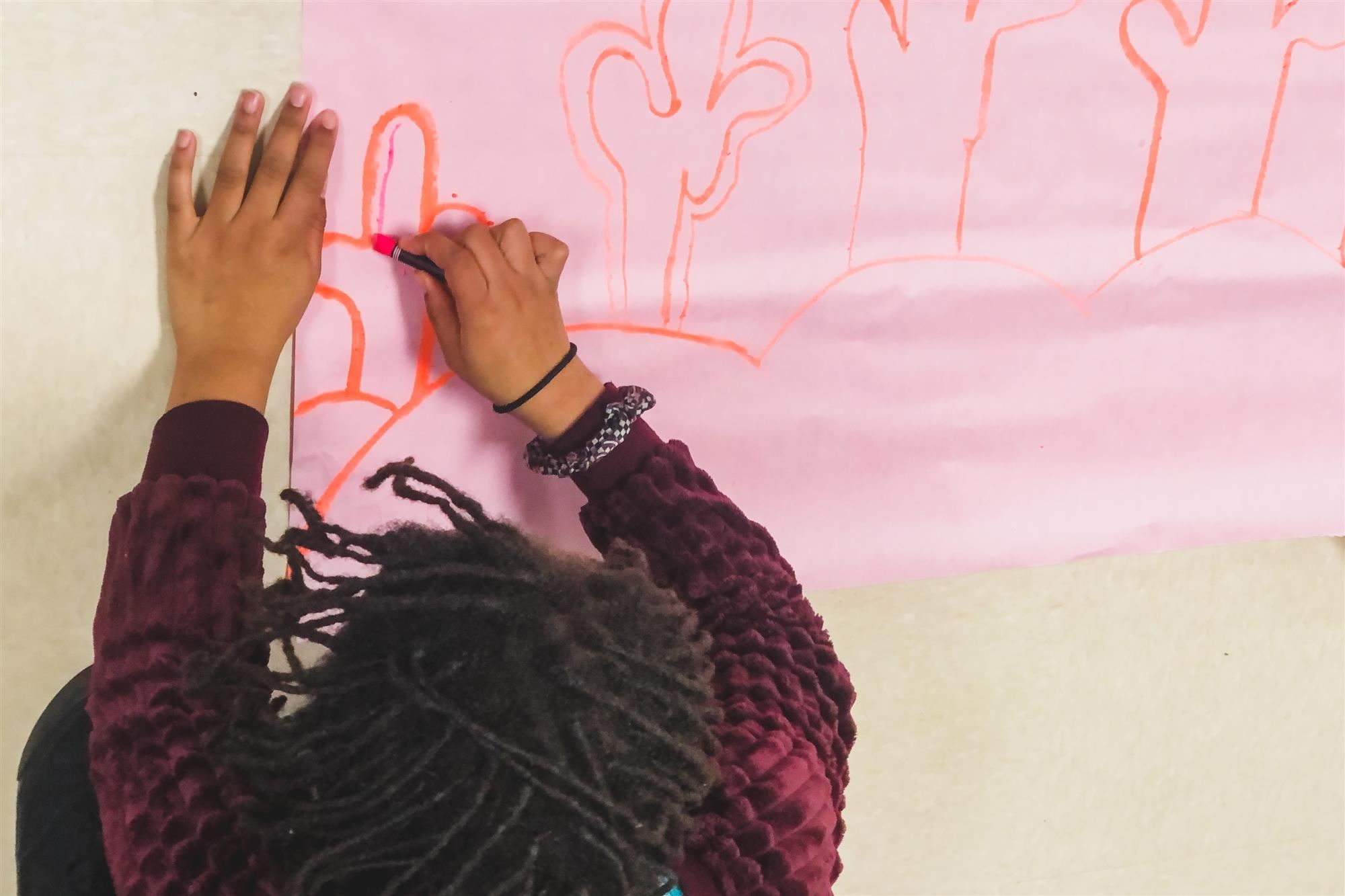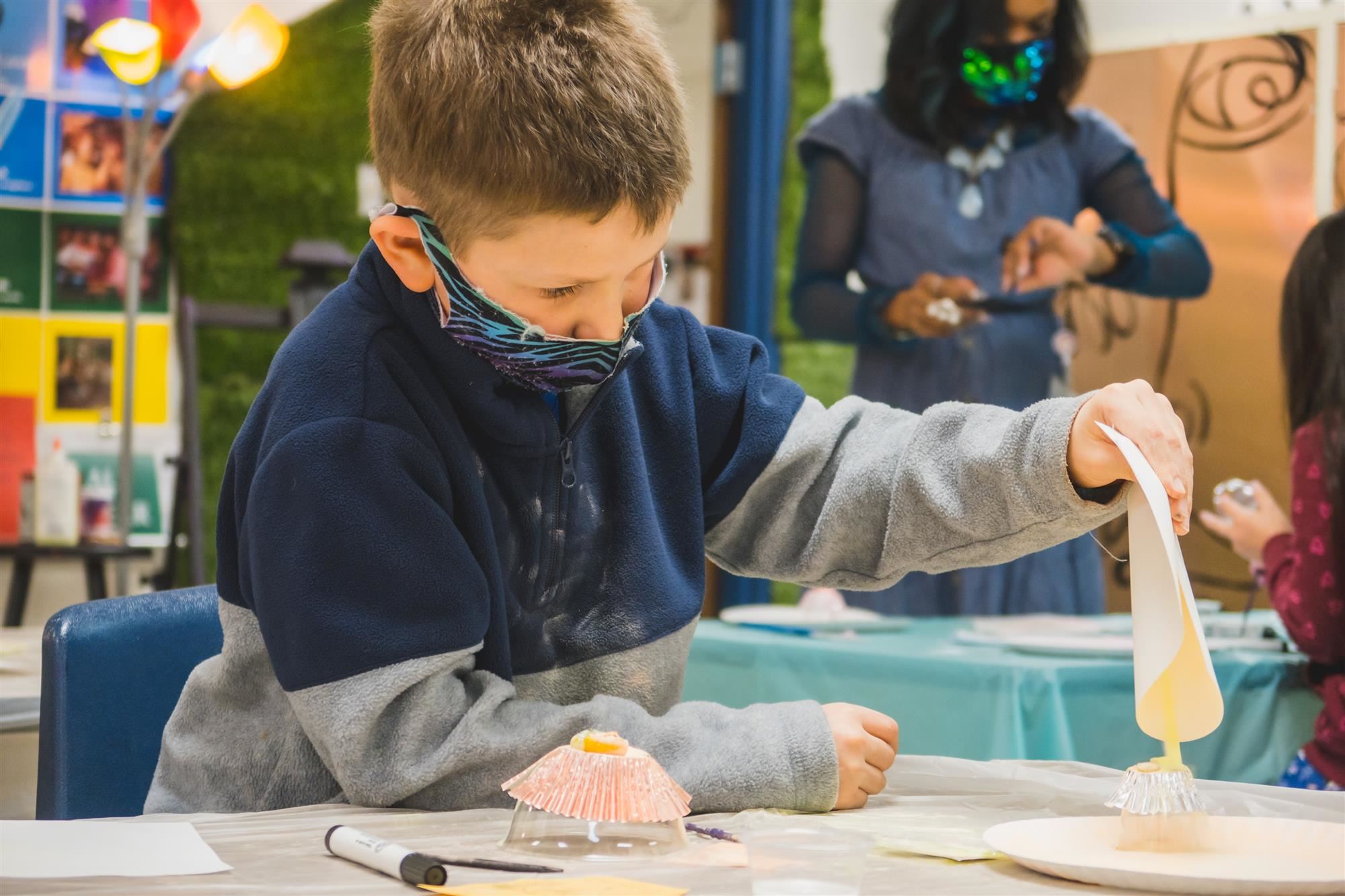 While students created each art piece, they were reminded about the science behind black lighting and how their fluorescent materials will react to the lights. Other science lessons, like saving and preserving the ocean, have made an impact as well.
"Connecting these art lessons to the ocean has been great," Lentz said. "We aren't near the ocean, so to bring awareness to our students about things like ocean pollution has just given them an even greater appreciation and understanding."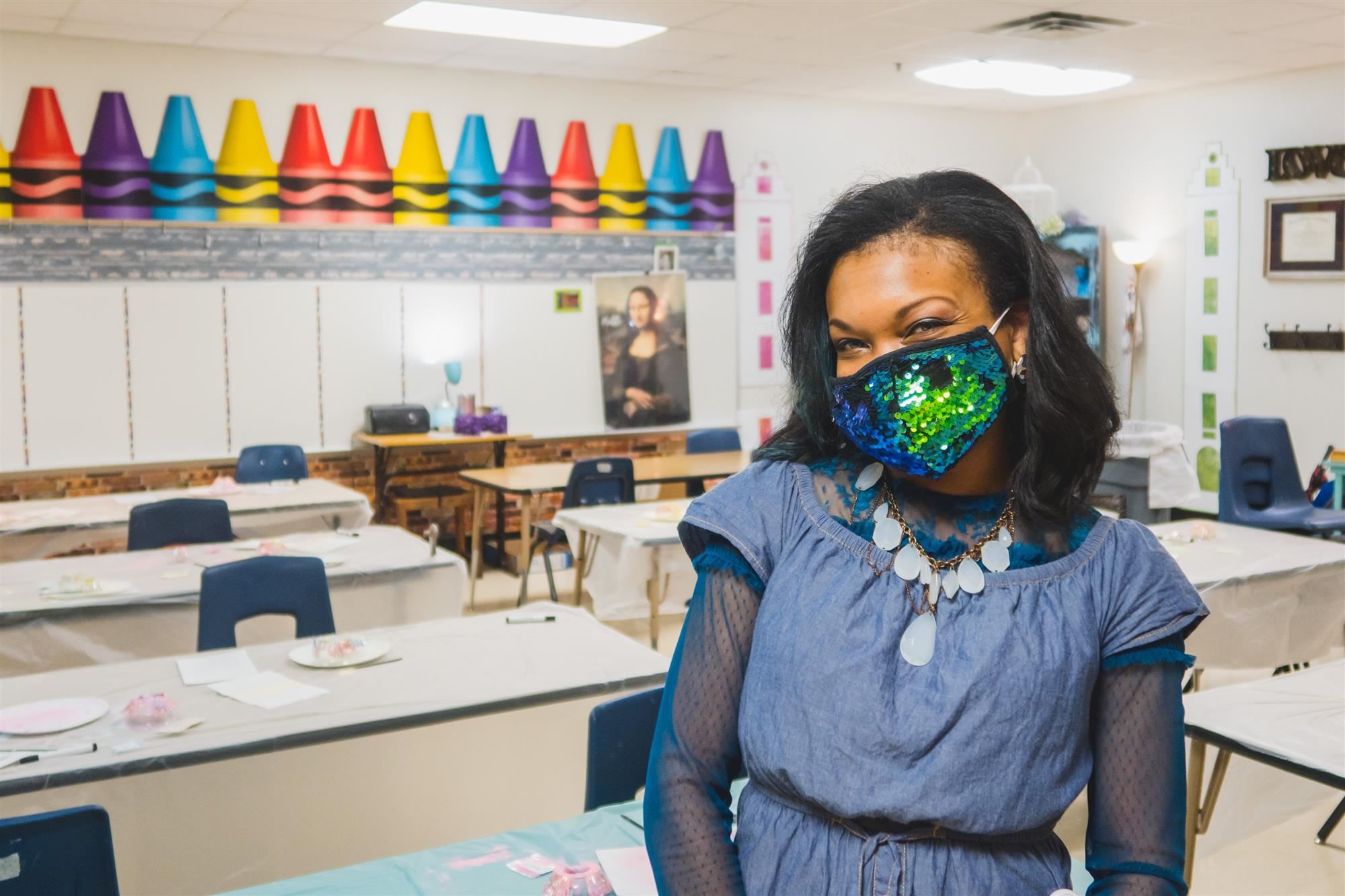 For Lentz, the ultimate goal of this project has been two-fold.
"This has really just made the kids realize that art is so important and there's so many different things you can do with it," Lentz said. "Especially this year, we want the students to also understand that every little piece of art they contribute matters and it's all a part of the bigger picture, together."
The Imaginarium is definitely a sight to "sea!" Take a look:
---
From the beginning, LISD has committed to ensuring all students—your children—have the resources they need and want to ultimately thrive in a future they create. Follow LISD on Facebook, Instagram and Twitter to see more student experiences throughout the school year or visit Best Schools in Texas for more information about joining the Lewisville ISD family.