Return to Headlines
LISD Continues Cultural Proficiency Journey
Where It Began
When Dr. Kevin Rogers was named Lewisville ISD's superintendent in the spring of 2015, he had a laundry list of goals and priorities. In an interview with the Dallas Morning News shortly after being named to his new position, Rogers emphasized wanting to find better ways to serve every student in the district.
"Hopefully we'll have the opportunity to expand our career center options, and we're looking at what other things we can do to create opportunities for all students," he told the newspaper at the time.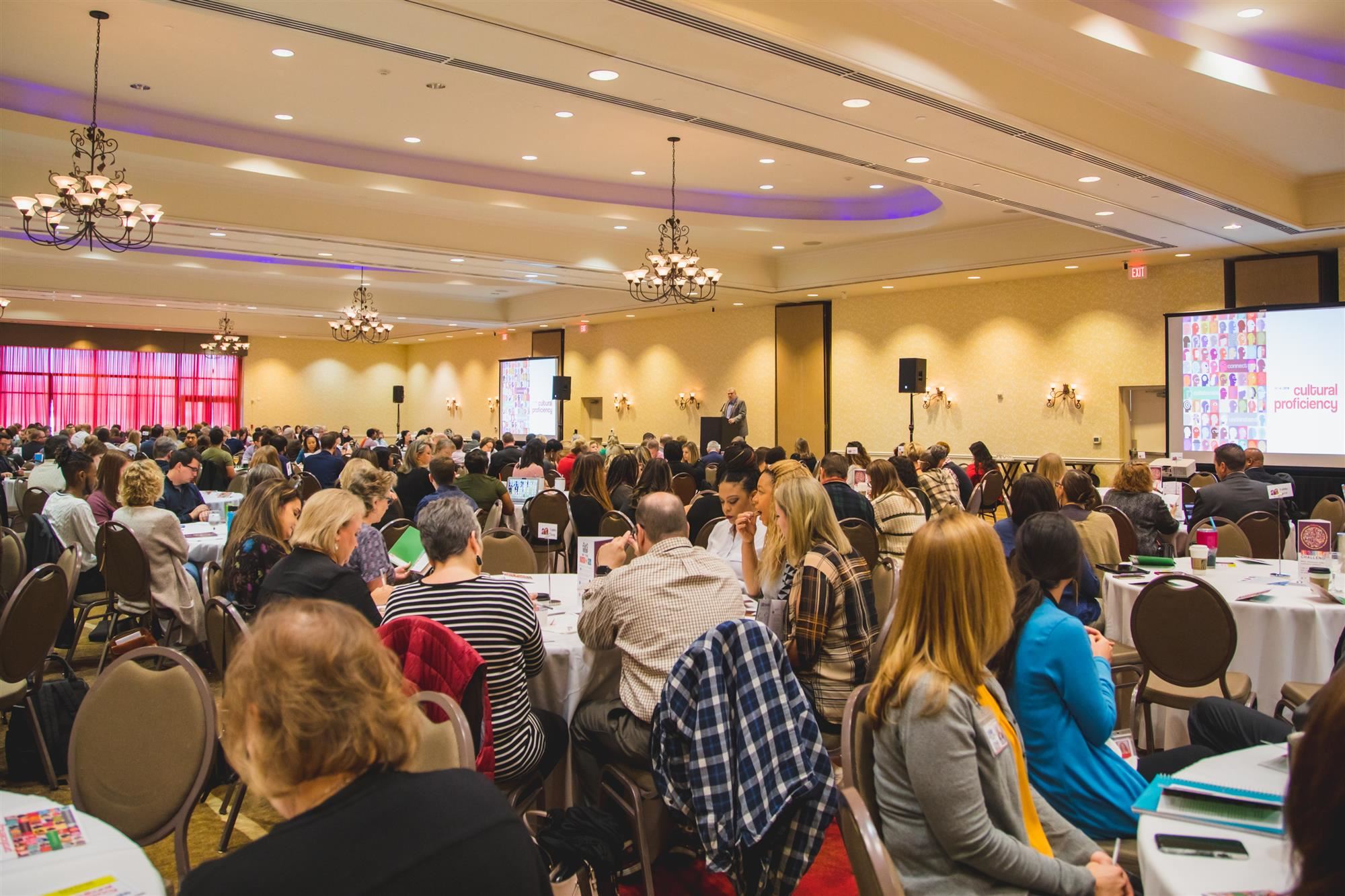 Dr. Kevin Rogers welcomes attendees to LISD Cultural Proficiency Event in November 2019.

And in the years since that interview, Rogers and LISD have been hard at work to ensure just that. After all, LISD, one of the largest school districts in the state, serves students from all walks of life — different ethnicities, races, religions, socioeconomic levels, cultures, beliefs and more — with each student having their own needs and interests. From expanding opportunities for students to ensuring schools have the necessary resources, the district has made great strides since 2015.
Perhaps one of the district's biggest strides is its cultural proficiency work for staff, which has played a crucial role in better serving the diverse student population.
Continuing the Journey
The overarching goal of cultural proficiency is to cultivate positive, inclusive environments that foster a sense of belonging and a culture of dignity and to embed the cultural proficiency learning and work into the district's organizational procedures and practices.
"The Cultural Proficiency Work Group, consisting of LISD staff, have five major focus areas included in the ongoing work in the district's equity, diversity and inclusion efforts – community resources, LISD parent resources, student connections, support staff resources and support, and teacher resources and support," said Dr. Shawna Miller, LISD Chief Executive Director of Organizational Learning.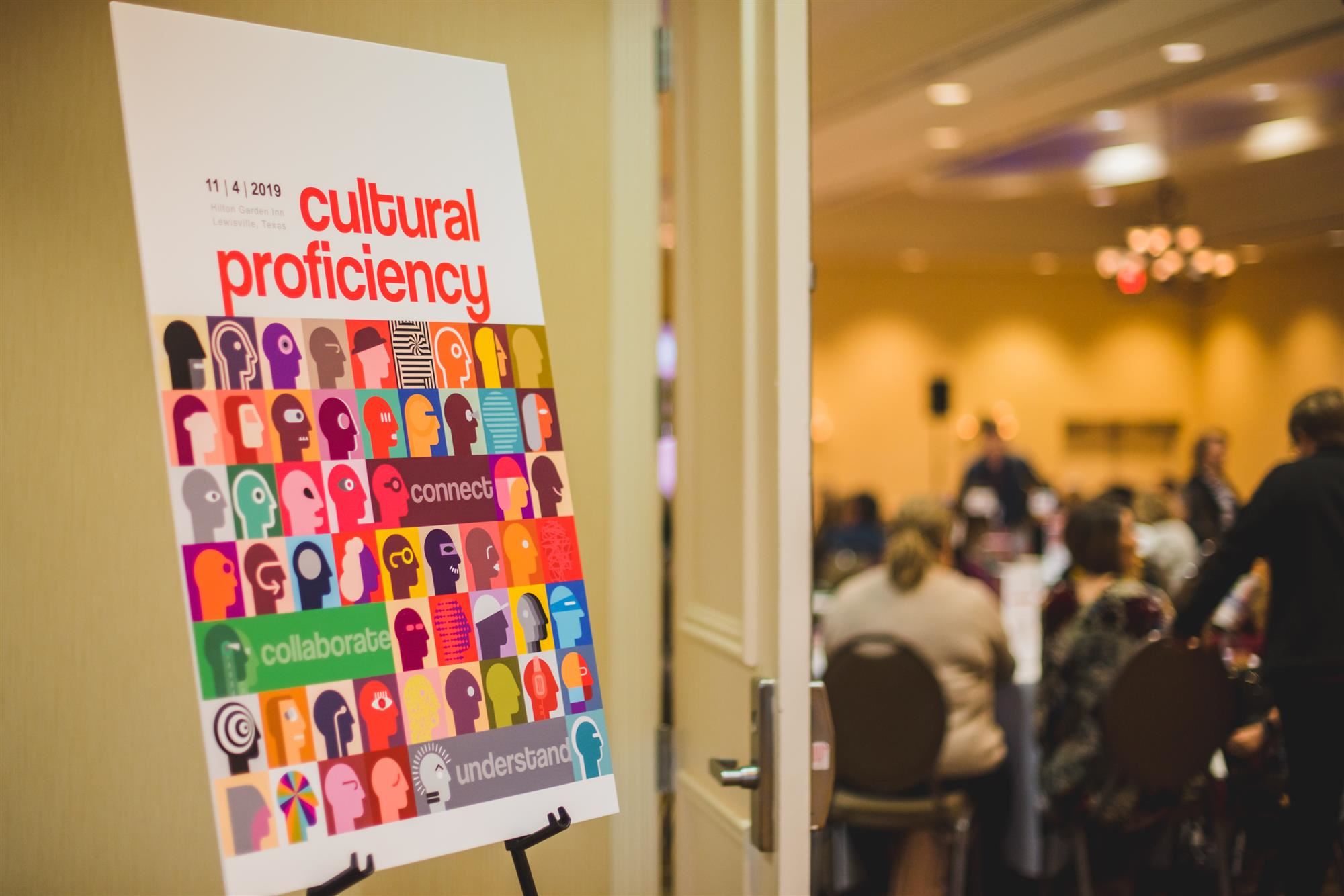 Part of that includes the Diversity Council, which LISD established in 2017 to gain insight and perspectives of different cultures within the district's community. The council, composed of parents and community members, collaborates and provides the district feedback on development of future resources and events that support an inclusive environment for all to thrive.

"The council's work resulted in the LISD Cultural Proficiency Community Learning event in fall 2019," Miller said. She also added that the district partners with the City of Lewisville to host cultural proficiency community learning and networking events.

The Diversity Council is only one piece of the puzzle as the district strives to provide ongoing, meaningful professional learning opportunities and resources for LISD staff that promote examining and reexamining beliefs, practices and policies.

Recently, the district added a key staff member to ensure LISD is cultivating a positive, inclusive environment.

Where We're Headed
In early January, LISD welcomed Matthew Morris to the family. Morris joined the district as the new Director of Equity, Diversity and Inclusion, coming to LISD from nearby Richardson ISD. He is tasked with leading the development of a vision and effective strategies for the district that champion the importance and value of an equitable, diverse and inclusive environment.

"Although this position is new, the work is not," Morris said. "Many have dedicated countless hours, days, and years to building the foundation on which I stand. I am proud to arrive at such a momentous time where we are willing to fully embrace our truth and create a narrative that is an exemplar for the nation."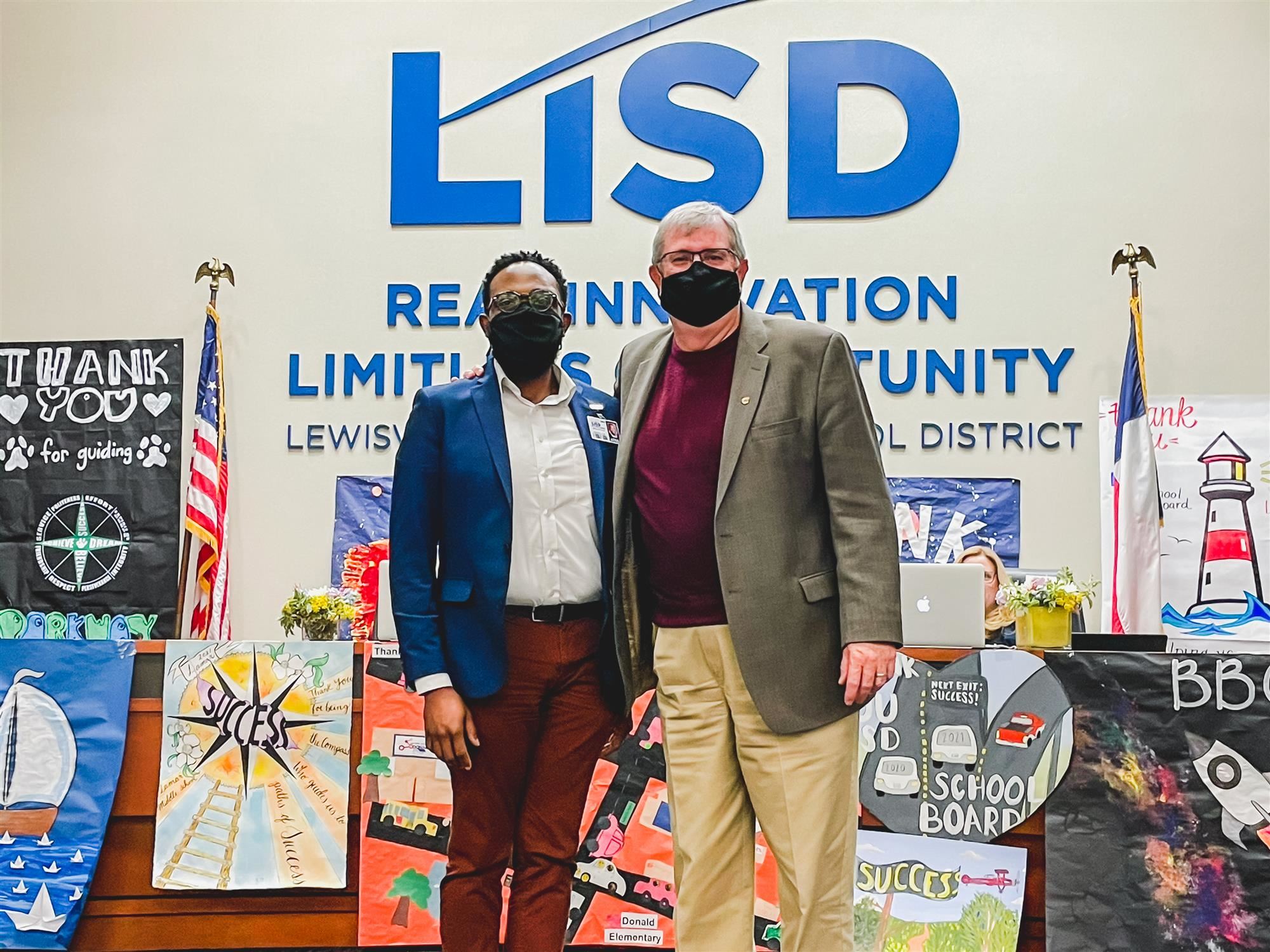 Morris, who spent the last decade with RISD, said the position caught his eye for a multitude of reasons, but the opportunity, intentionality and commitment the role encompasses especially stood out to him.

"The opportunity to impact lives within our community and provide sustainable solutions drew me to Lewisville ISD," he said. "The intentionality placed into creating a position dedicated to equity, diversity, and inclusion shows the value LISD places on students and our future. The commitment of district and community leadership demonstrates the willingness to step outside of what is comfortable and embrace what will empower everyone in our community to unite and excel — a shared experience rooted in understanding, belonging and validation builds upon the legacy of excellence found in this community."

He added, "I am proud to work alongside students, staff, and the LISD community as we seek to refine a culture dedicated to innovation and opportunity."

As the EDI director, Morris said he's a tangible commitment to cultural proficiency — something that he's welcoming with open arms.

"I realize that this role means something different to every individual served by LISD and it is my charge to merge their needs, district goals, and the climate of our community to best serve the greater good," Morris said.

Now a month into the role, Morris has hit the ground running. From meeting with various district stakeholders to participating in the district's annual events, such as the Martin Luther King, Jr. Day celebration and the HBCU College Fair, Morris is committed to immersing himself in the LISD community. He expressed a desire to connect with community members, wanting to hear different stories and perspectives.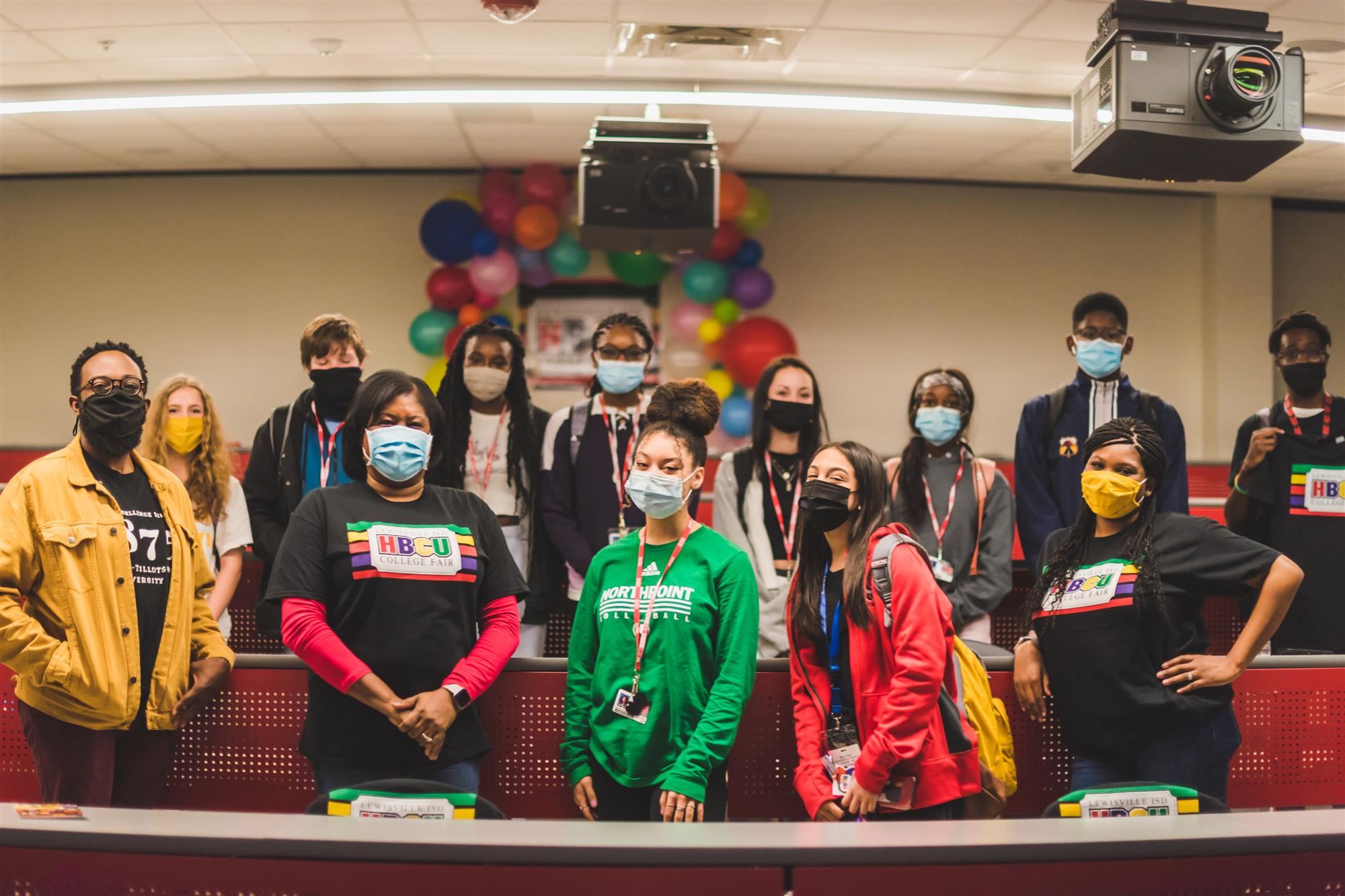 "My goal is to build upon the work that has been done well in Lewisville ISD and to attend to the specific needs of our community," Morris said. "In my first year, I aim to increase opportunities for voices to be heard, address equitable access for students, monitor processes for engaging potential hires, as well as examine data and plans regarding restorative practices."

Morris said he also aims to be a mirror, a light and a guide as he navigates the first year of this new role and that he hopes to continue to show and remind the LISD community that its greatest asset is its people and what they each bring to the table.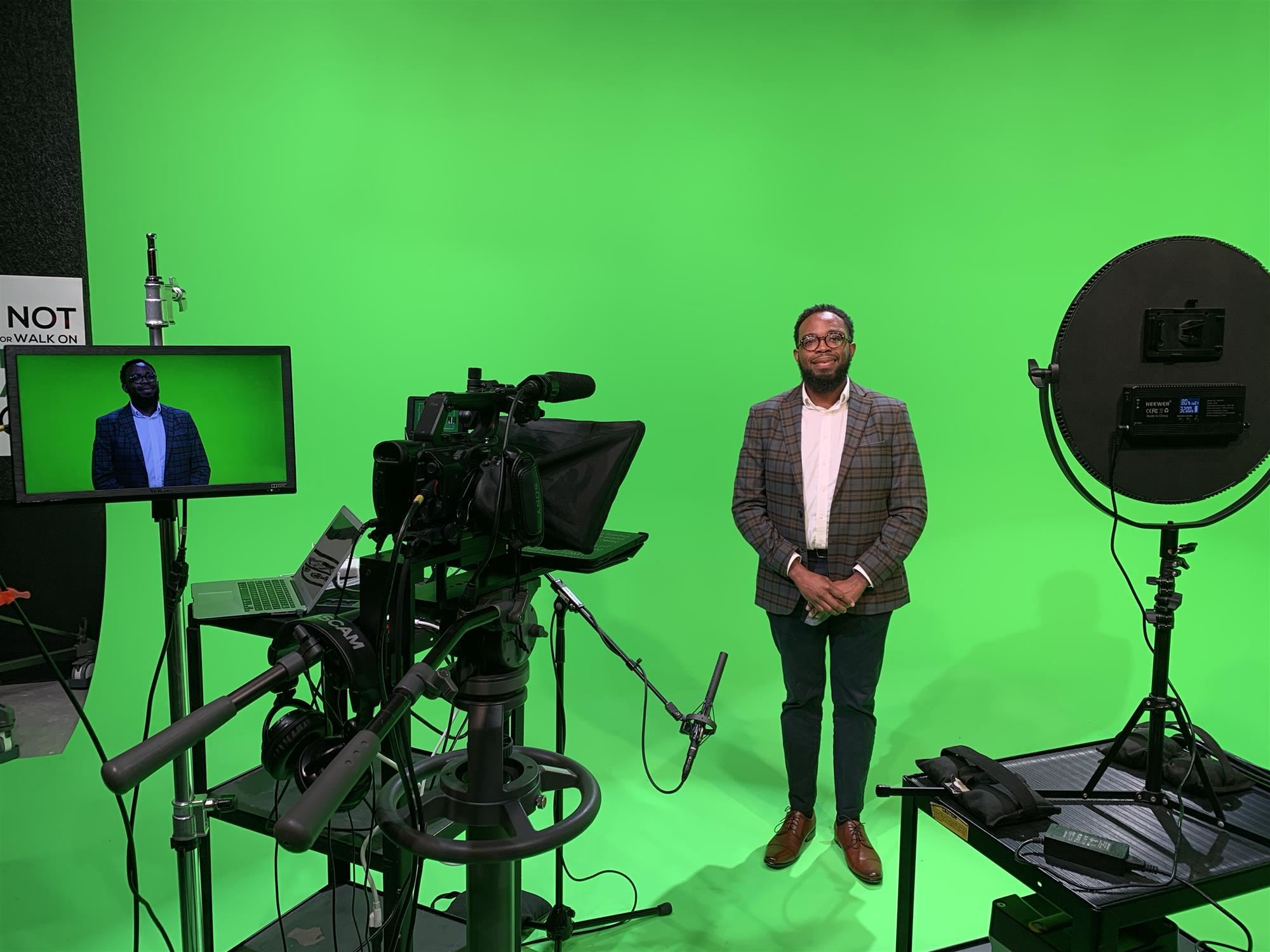 "A mirror in which all stakeholders can see themselves and reflect on their personal journey," he said. "A light that is a beacon of hope on the darkest of days and during the hardest conversations is a place of safety, peace, and affirmation. A guide that may not possess all the answers regarding our final destination but will continue to facilitate the journey and highlight the memorable moments along the way."

Acknowledging the district's cultural proficiency journey so far, Morris is looking to the future and is optimistic about the road ahead. He said he wants to continue to highlight the district's triumphs, examine areas for improvement, and provide support to all those who are at various stages of their cultural proficiency work.

"The journey ahead may prove difficult for some, but it is my role to ensure that we keep moving forward with the best interest of students at the forefront of all we do," Morris said. "That's my commitment and what I hope to bring to Lewisville ISD."