Return to Headlines
Lewisville ISD Celebrates Veterans Day
Every year, schools across Lewisville ISD proudly recognize those who bravely served in the United States Armed Forces. This year, due to the ongoing pandemic, many LISD campuses found new and creative ways to honor and celebrate veterans from the community.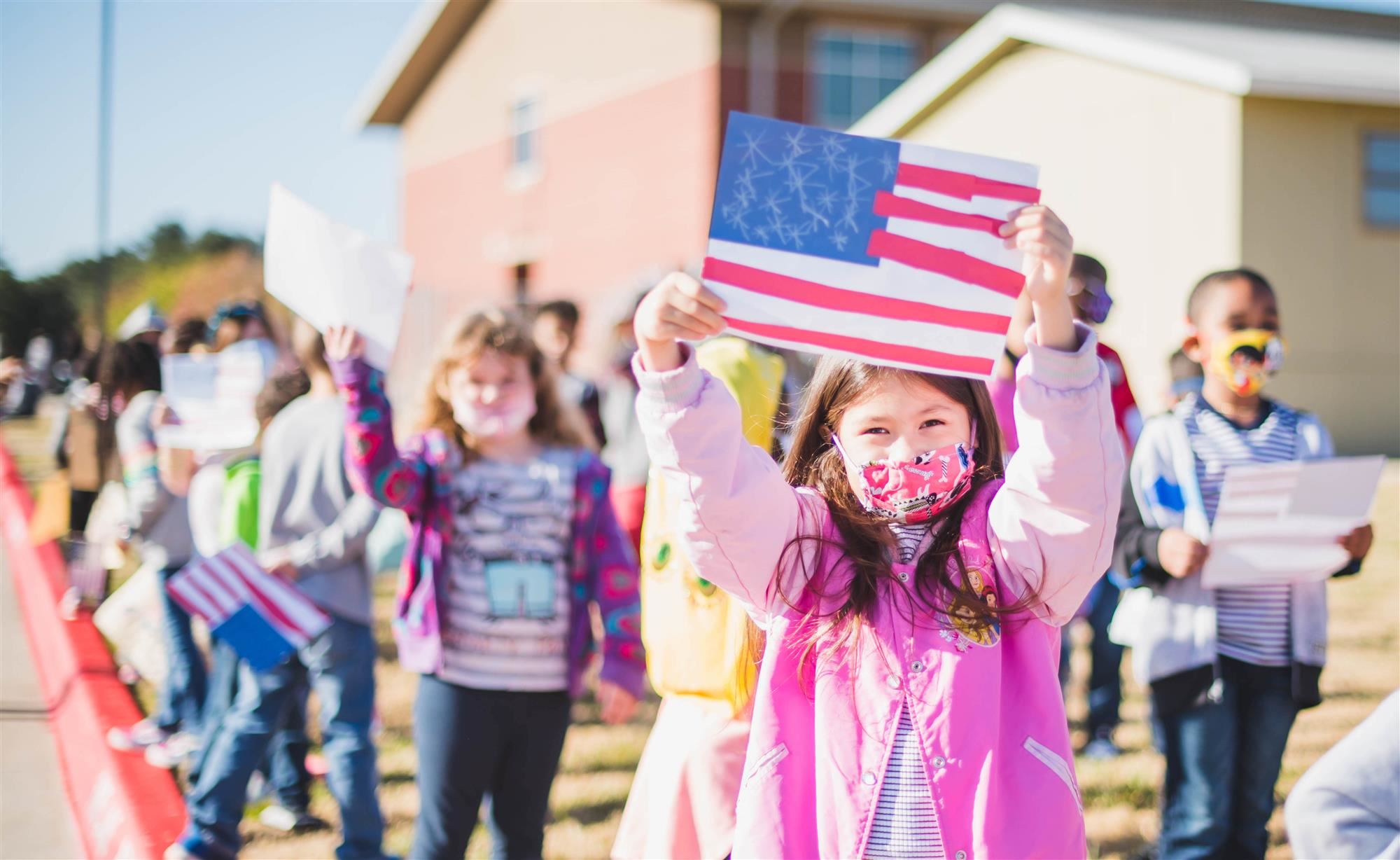 One campus, Downing Middle School, not only produced a video which featured its band's first united performance of the year and a tribute to community veterans, but also dedicated an entire theatre production to veterans. "Voices from War," a virtually-streamed production by the Downing Theatre Department honors veterans, and the student-actors from the Advanced Theatre class researched, created characters, wrote scripts, and performed for an original production.

"Finding a script that we could socially distance, stream and work for our program proved challenging, so I decided to attempt the method of devising theatre, write and create our own production," DMS Theatre Director Matt Morris said.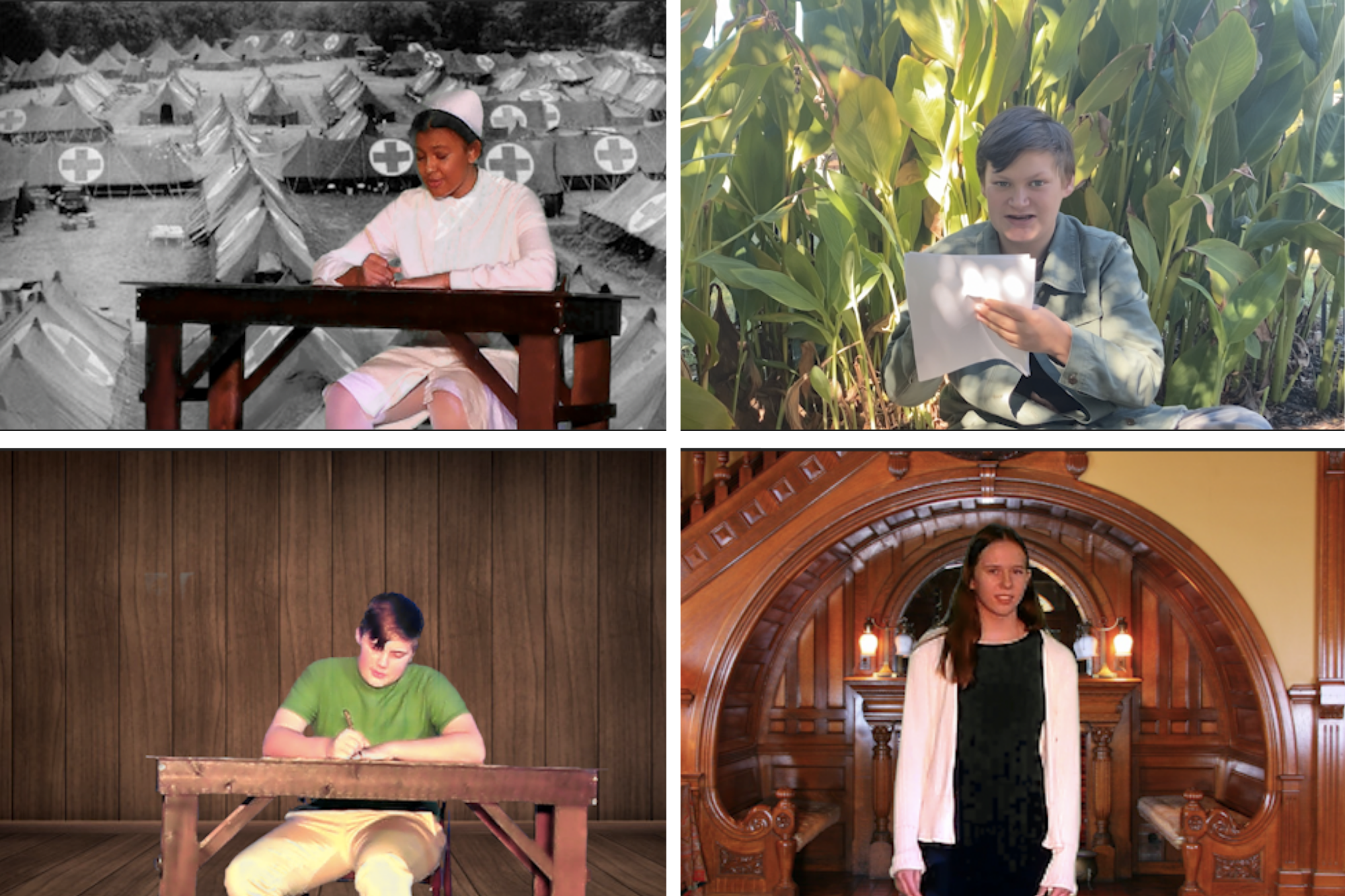 When thinking of ideas for their fall production, Morris and his students realized their targeted date to share the production was right around Veterans Day.

"As a class, we discussed the idea to make the theme to honor veterans as a way to support and engage the community, as well as learn about others' perspectives from different experiences and time periods," Morris said.

"Voices from War" is streaming on ShowTix4U until Nov. 23.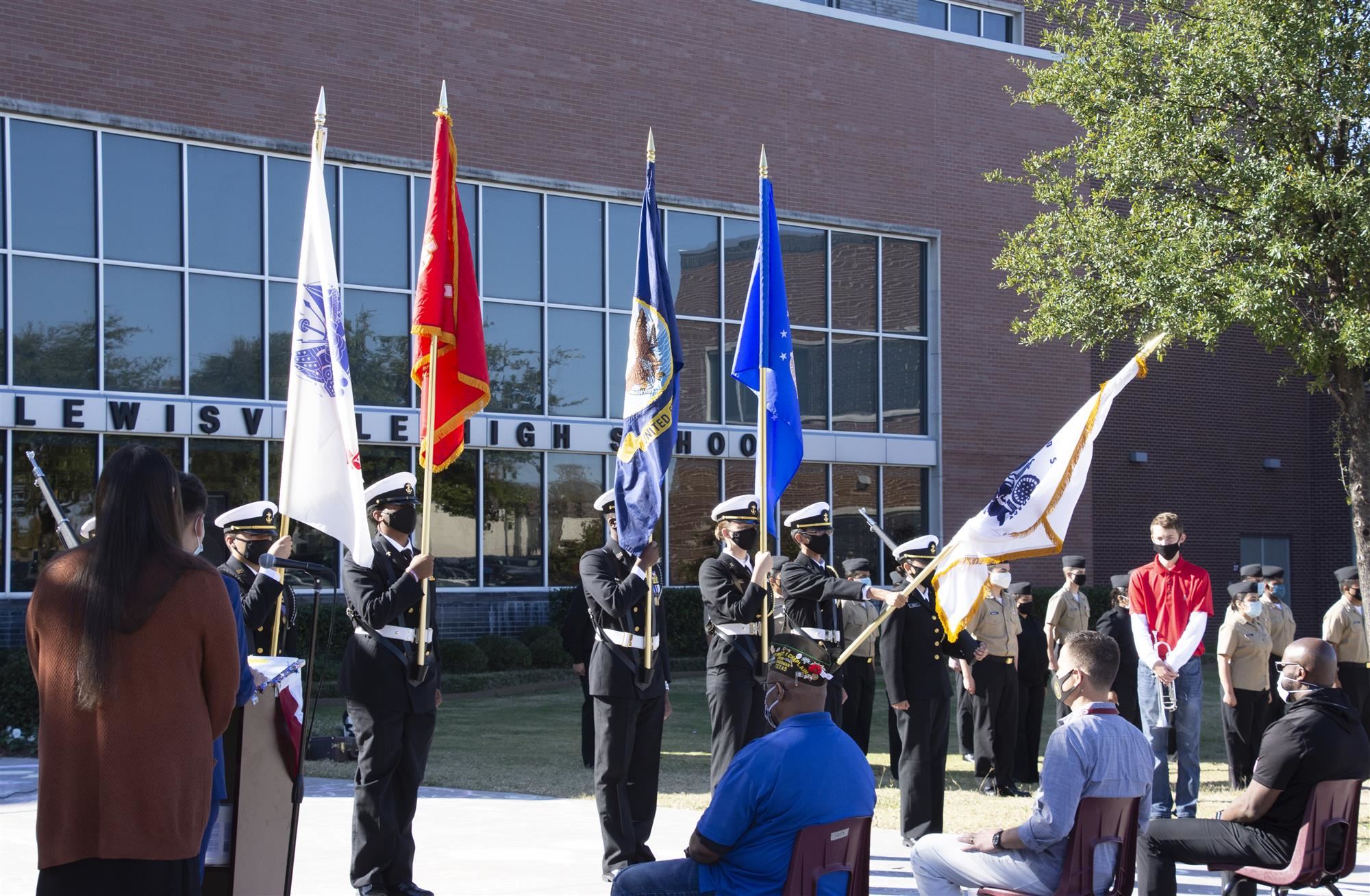 A few LISD campuses devised plans to host socially-distanced, outdoor events. Lewisville High School invited veterans from the community to meet at the school's flagpole for a recognition ceremony, which included student speakers and a small token of appreciation from the campus.

"Having a Veterans Day ceremony at our school is important so our students can honor, thank and respect all veterans for their sacrifices for our freedom," LHS senior Jennifer Montoya said. "We want to honor them today and every day for what they have done for our country. They deserve great thanks from us all, and this ceremony is just a small way to thank them for their immeasurable service to this great nation."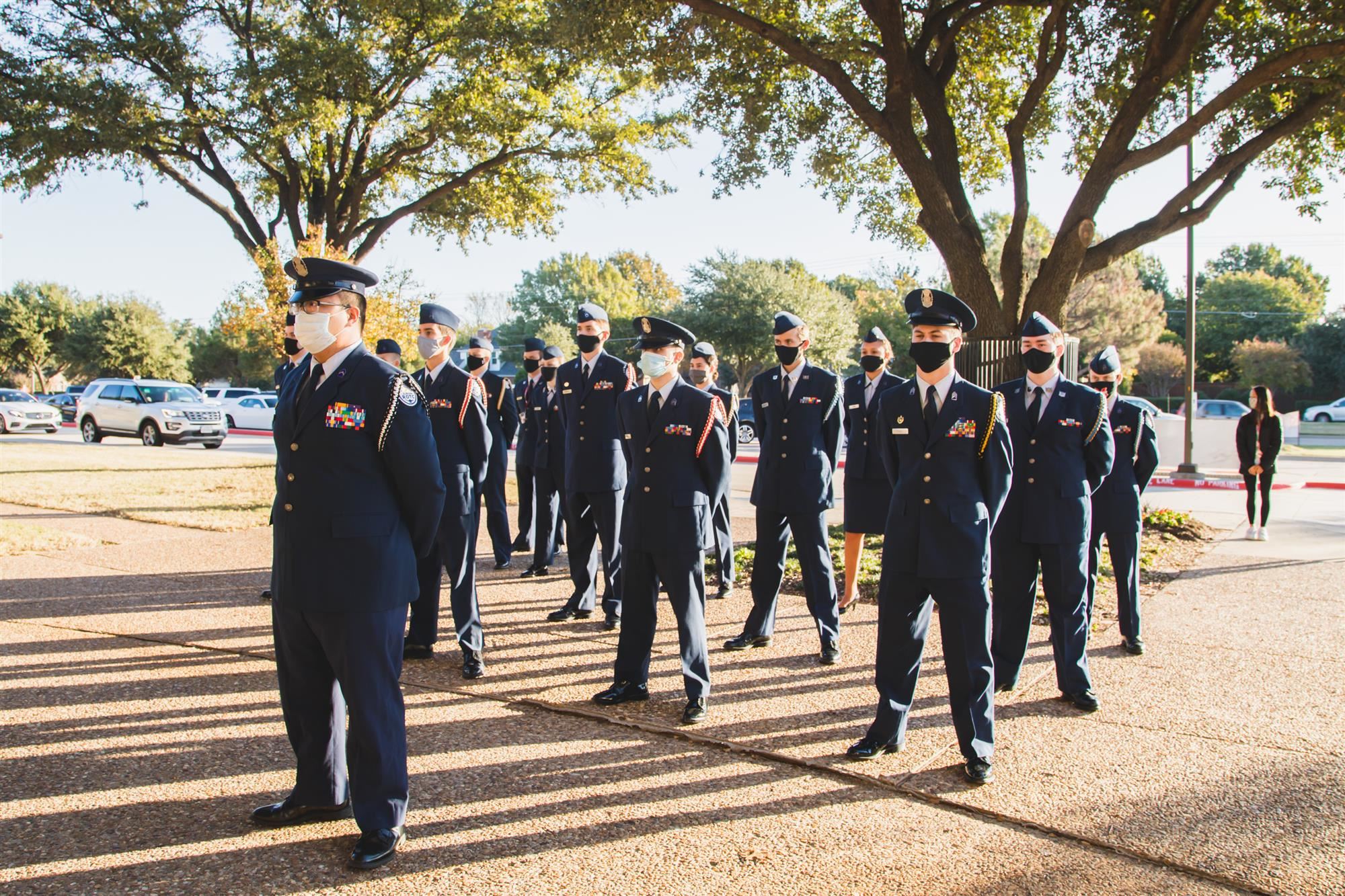 Marcus High School and Marcus 9th Grade Campus also hosted in-person events. MHS held a 15-minute ceremony before school for community veterans, including parents, staff and members of the Highland Village Police Department. The ceremony featured the JROTC raising the flag, the choir performing the national anthem, recognition of veterans and messages of appreciation from students.


At Marcus 9, social studies and elective classes lined Morriss Road to cheer veterans and participants who ran by for the annual Flower Mound Veterans Day Relay Run.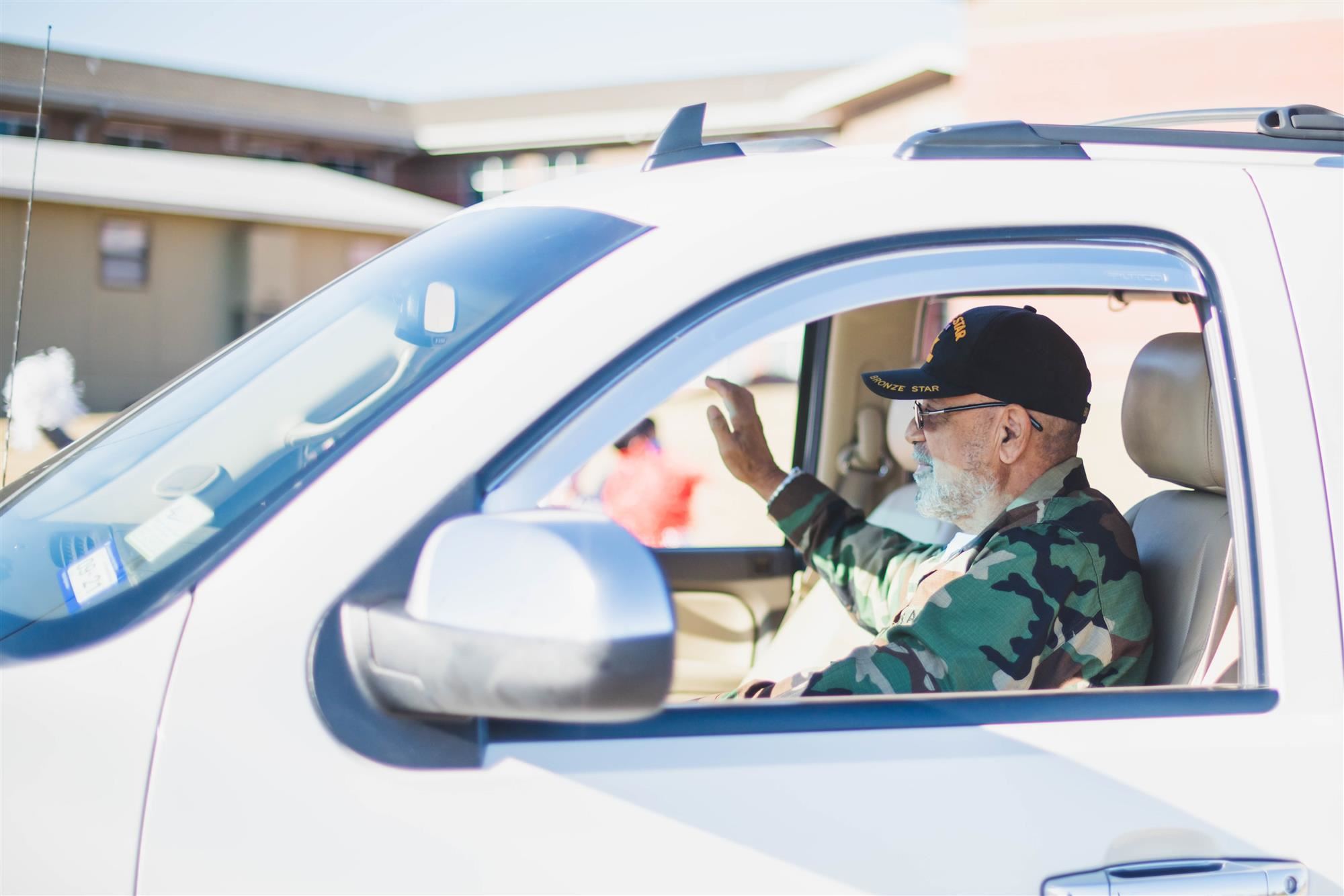 Peters Colony Elementary hosted a drive-thru parade for veterans in the community. Students and staff lined the driveway behind the school to cheer and wave. Local restaurants in The Colony, Shipley Do-Nuts, Panera Bread and Starbucks, also donated breakfast items for the veterans.

"It is important our school celebrates the people who helped protect our country," Peters Colony fifth-grader Aaron Rios said.

The Colony High School live-streamed their annual ceremony on YouTube with the help of TECC-East's audio/video production team. Meanwhile, LISD campuses such as B.B. Owen, Camey, Flower Mound, Garden Ridge, Hebron Valley, Hicks, Highland Village, Independence, Indian Creek, Lakeland, Liberty, McAuliffe, Morningside, Old Settlers, Timber Creek, Valley Ridge and Wellington elementaries; and Arbor Creek, Briarhill, Forestwood, Griffin, Hedrick, Killian, Lakeview, Lamar and Shadow Ridge middle schools; and Flower Mound, Hebron 9 and Hebron high schools, and TEAMS/Purnell Support Center, created pre-recorded videos honoring and celebrating veterans. Many of the videos, such as Morningside Elementary's, featured photo tributes to veterans who are special to students and staff members.

"It's important to honor veterans as a school because those individuals were willing to fight and lay down their lives so children can have the ability to wake up in the morning to go to school," Killian eighth-grader Macky Baker said.

Lewisville ISD is honored to celebrate veterans and thanks them for their service.
---
Find links to Veterans Day campus videos and photos on LISD.net/veterans.