Return to Headlines
LHS Harmon Celebrates Its Heroes Through New Program
First-year principal Joi Cartmill wants the 2020-21 school year to be exceptional. As school started back up again, the new Lewisville High School Harmon principal and her Dean of Student Services, Phillip Humphries, brainstormed ways to best highlight the campus and its culture. Together they came up with a new program — Harmon Heroes.

"The students and staff here at Harmon use the slogan 'Harmon Strong' to define our school culture," Cartmill said. "I believe that we are at our best and can show our strength the most when we join together and celebrate the goodness around us every single day."

Each month Harmon Heroes will recognize one student, teacher, parent and organization who are seen as "heroes" for their character and acts of service. The honorees will be selected through a vote by Harmon students and staff, which Cartmill hopes will make the recognition even more special.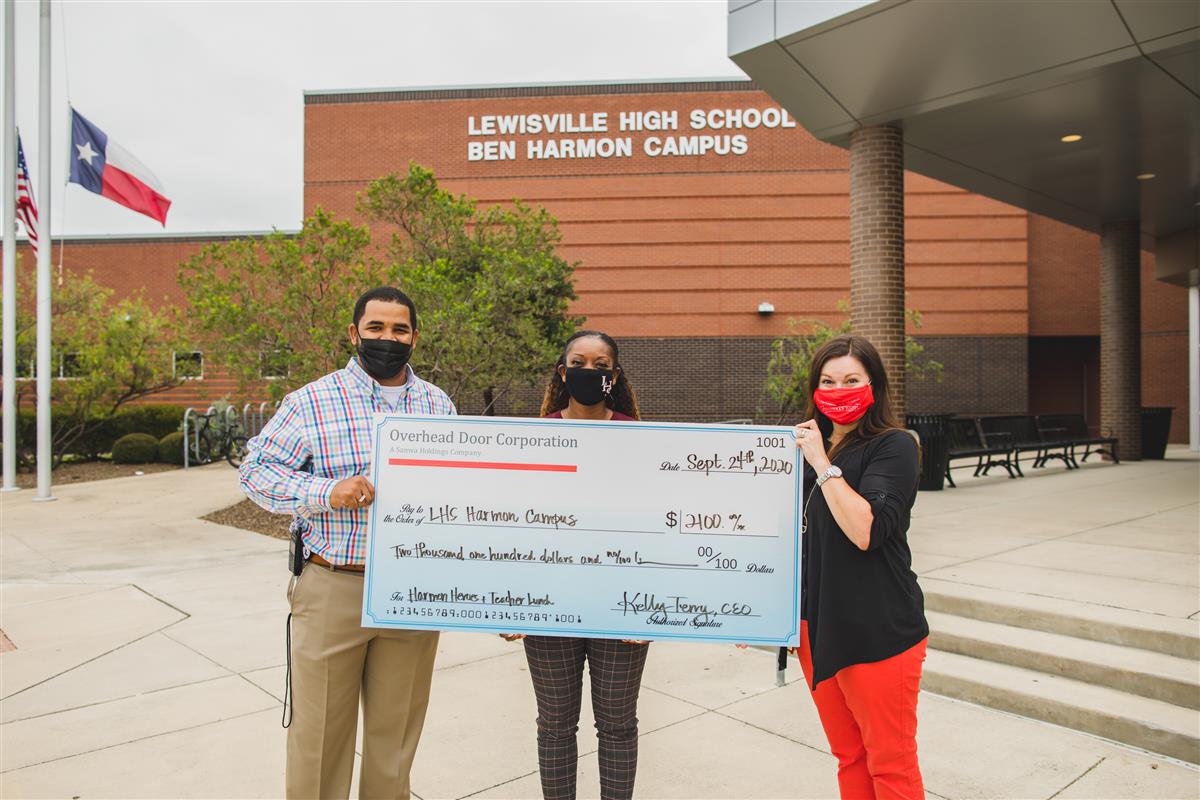 "A Harmon Hero is a person that strives to be the best version of themselves," she said. "They are not perfect, but they do their best to help others whenever possible, and find ways to spread positivity through their character and actions towards others."

She added, "We believe that a Harmon Hero doesn't necessarily have to be the student with the highest GPA, or the most popular, or even the student that represents LHS in one of our various extracurricular programs. It only requires you to go the extra mile to do something good for someone as a selfless act for others."

In addition to the recognition, each hero will receive a gift too — made possible by a local business only three miles down the road.

Lewisville-based Overhead Door, who a few months ago donated more than 500 notebooks for back-to-school efforts, was more than happy to step in and fully fund Harmon Heroes for the school year, as well as fund Harmon's teacher recognition luncheon.

"Overhead Door has a tradition of supporting organizations in our community with a real soft spot for kids," said Stacy Parker, Overhead Door Human Resources Manager. "When we evaluated some of the options for giving here in Lewisville, we were really drawn with what LISD had to offer and the Harmon campus was a natural fit based on proximity to our corporate office."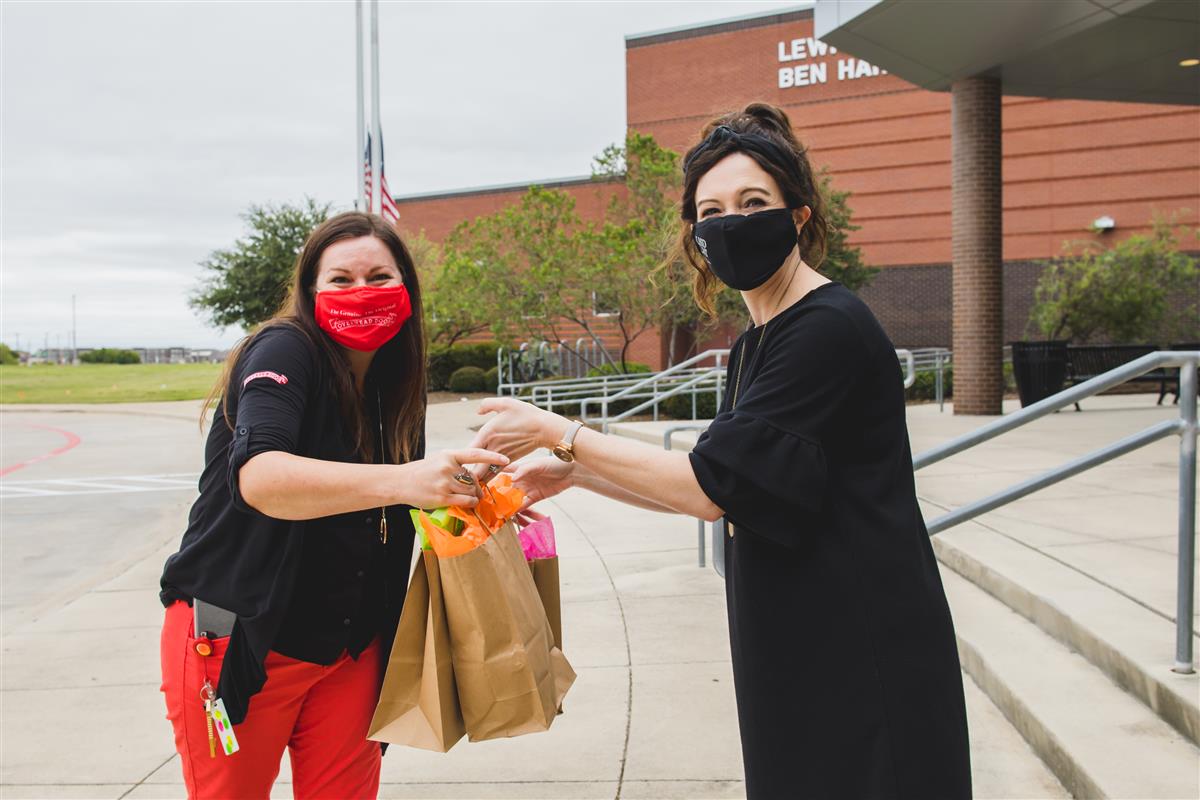 Parker presented a check for $2,100 to Cartmill and Humphries on Sept. 24, with additional monies coming later in the year.

The organization's support means a great deal to the campus. Cartmill said Overhead Door's partnership and donation exemplifies the meaning of community and shows that at the end of the day, from students and staff to parents and local organizations, Harmon is in it together.

"The donation exceeds our expectations," Cartmill said, "but the best part is knowing we have a partnership with an organization that truly cares about our students and wants to support our efforts to help celebrate everyday heroes."

Thanks to the generosity of Overhead Door as well as the organization and facilitation of the program by Humphries, the first Harmon Heroes will be announced and recognized Sept. 28. Cartmill couldn't be more excited to kick off the new tradition.

"We hope that celebrating our Harmon Heroes brings our community together and allows us to showcase the greatness all around us," she said.