Return to Headlines
VIDEO | Student-Athletes Experience Swimming in Spotlight
Lewisville ISD's Westside Aquatic Center was home to the International Swimming League's meet on Oct. 19-20. Big screens, a DJ, fog machines, national TV cameras, signage, speakers, a stage and spotlights were added to the already state-of-the-art facility – not to mention, nearly 70 Olympic athletes were competing.
However, what happened on Oct. 18 is something 60 student-athletes – from the Flower Mound High School, Lewisville High School and Marcus High School swim teams – will really never forget.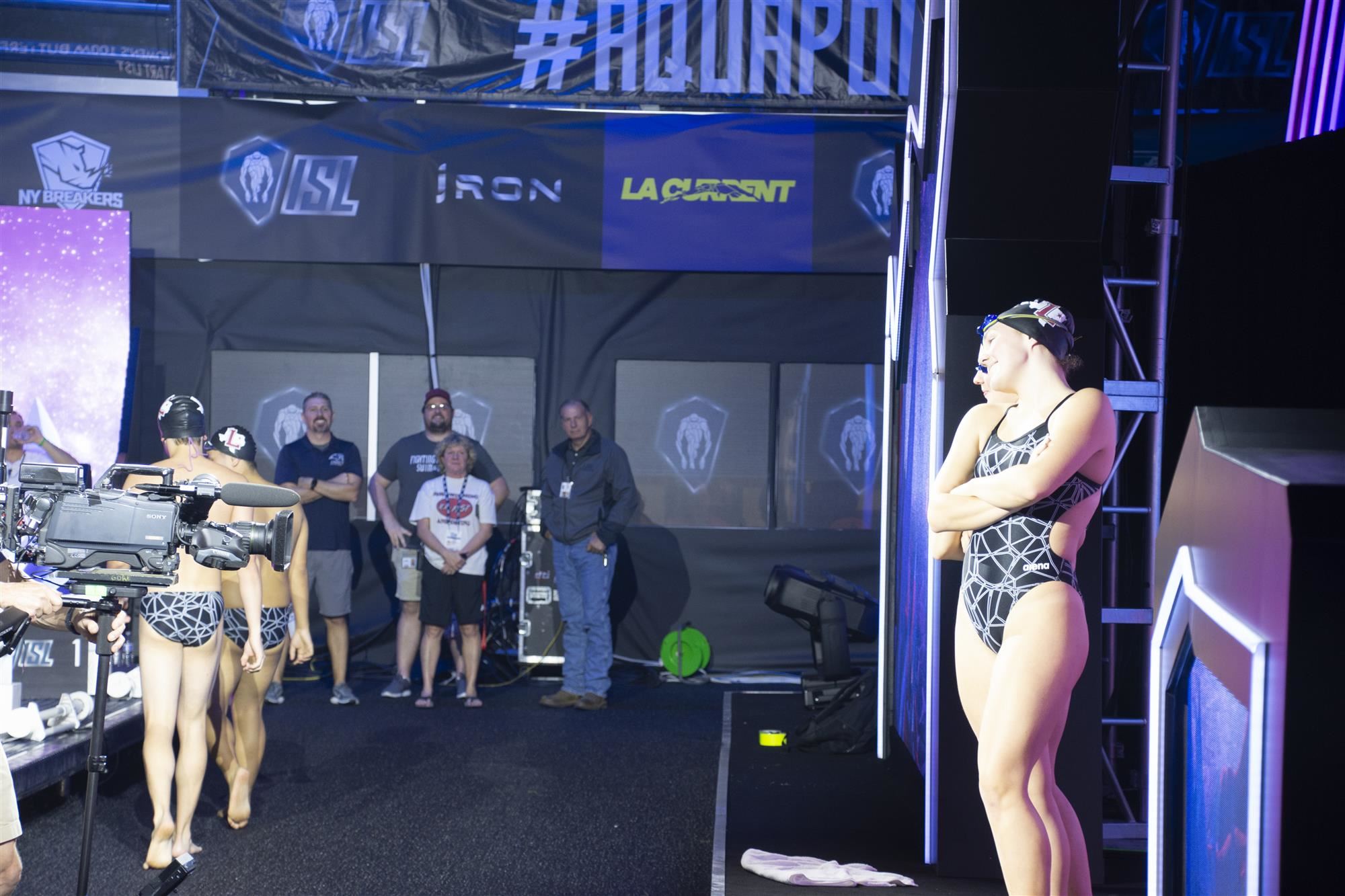 The LISD student-athletes were able to perform in a dress rehearsal for the ISL's meet. Nothing was scaled back, either. As they were announced, they walked out to music through the fog with the spotlights hitting them. Student-athletes competed in numerous events, including the 50-meter backstroke, 100-meter backstroke, 50-meter breaststroke, 50-meter butterfly, 50-meter freestyle, 100-meter freestyle and 200-meter individual medley. When they finished, they looked up to see their times on the big screens. Cameras – some even under water – filmed the entire process.
"Hosting an International Swimming League meet was an unbelievable experience for Lewisville ISD students, staff and community members," LISD Westside Aquatics Center Director and MHS Swimming Head Coach Shannon Gillespy said. "Getting to go through the dress rehearsal was a once-in-a-lifetime experience for the student-athletes. They got to see what it's like to be at the top of their sport and how the best in the world compete."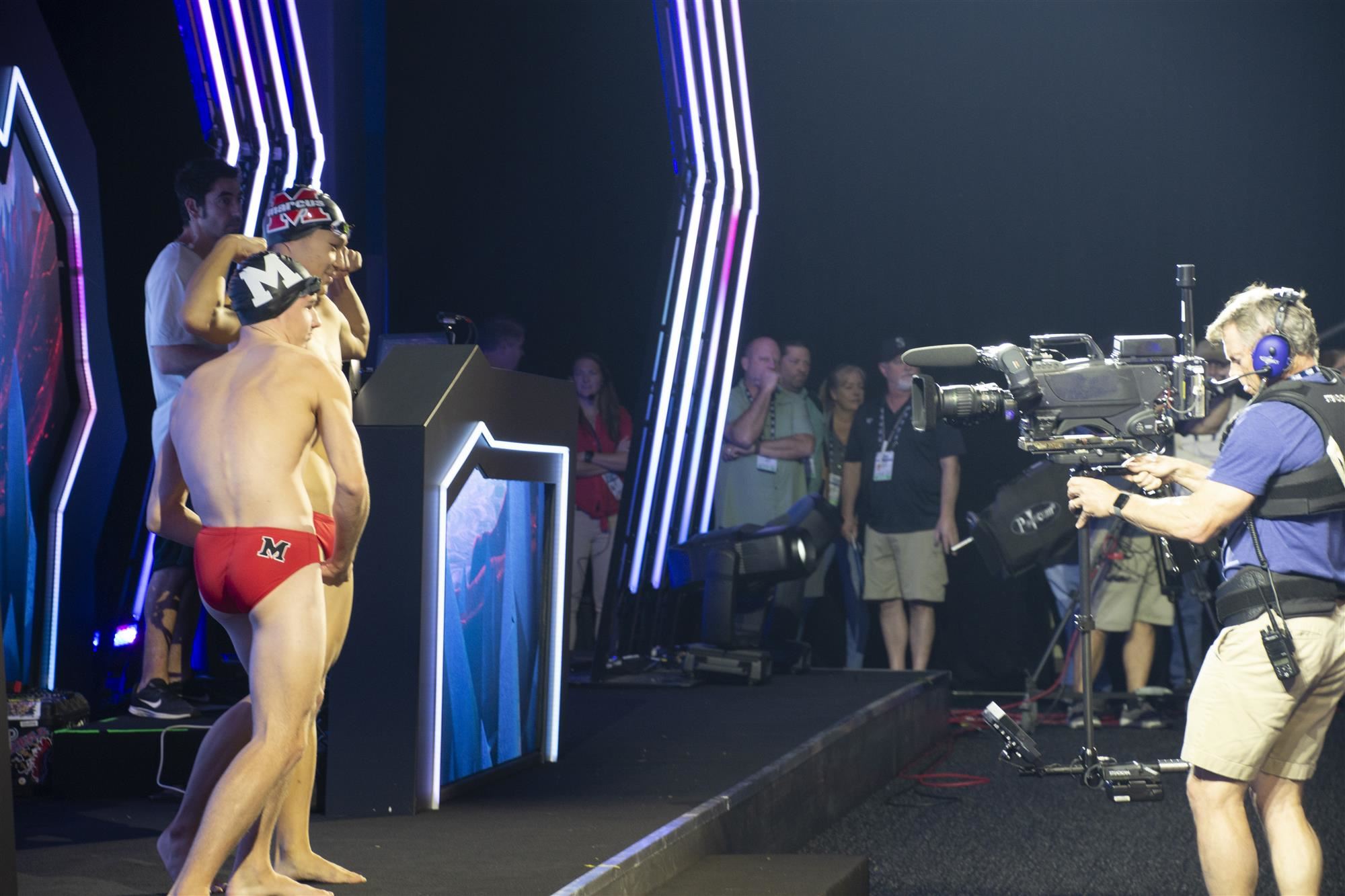 To top it off, the student-athletes were able to meet with several members of ISL teams New York Breakers, Los Angeles Current, Team Iron and London Roar. Included in that group was Olympians Michael Andrew, Nathan Adrian, Kathleen Baker, Matt Grevers, Ryan Held, Will Lacone, Breeja Larson, Katie McLaughlin, Leah Neal and Aly Tezloff. The student-athletes got to pick their brains, as well as get autographs and pictures.
The LISD swimmers could not stop smiling.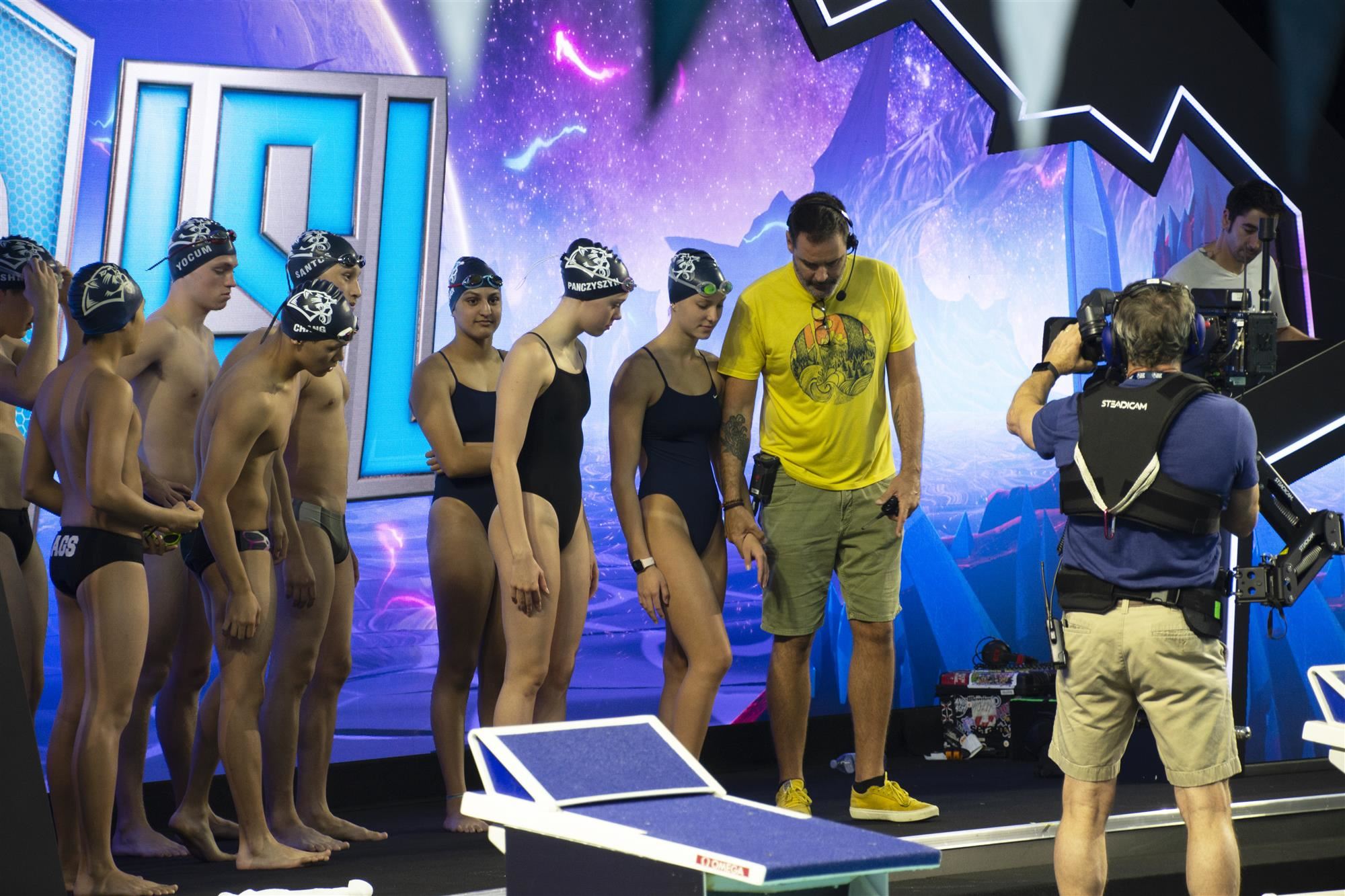 "Everything we did is what professional swimmers get to encounter," LHS senior Emma Arthurs said. "Getting to experience it where we swim every day just added to it."
FMHS senior Aiden Clark and MHS junior Cole Conrad agreed.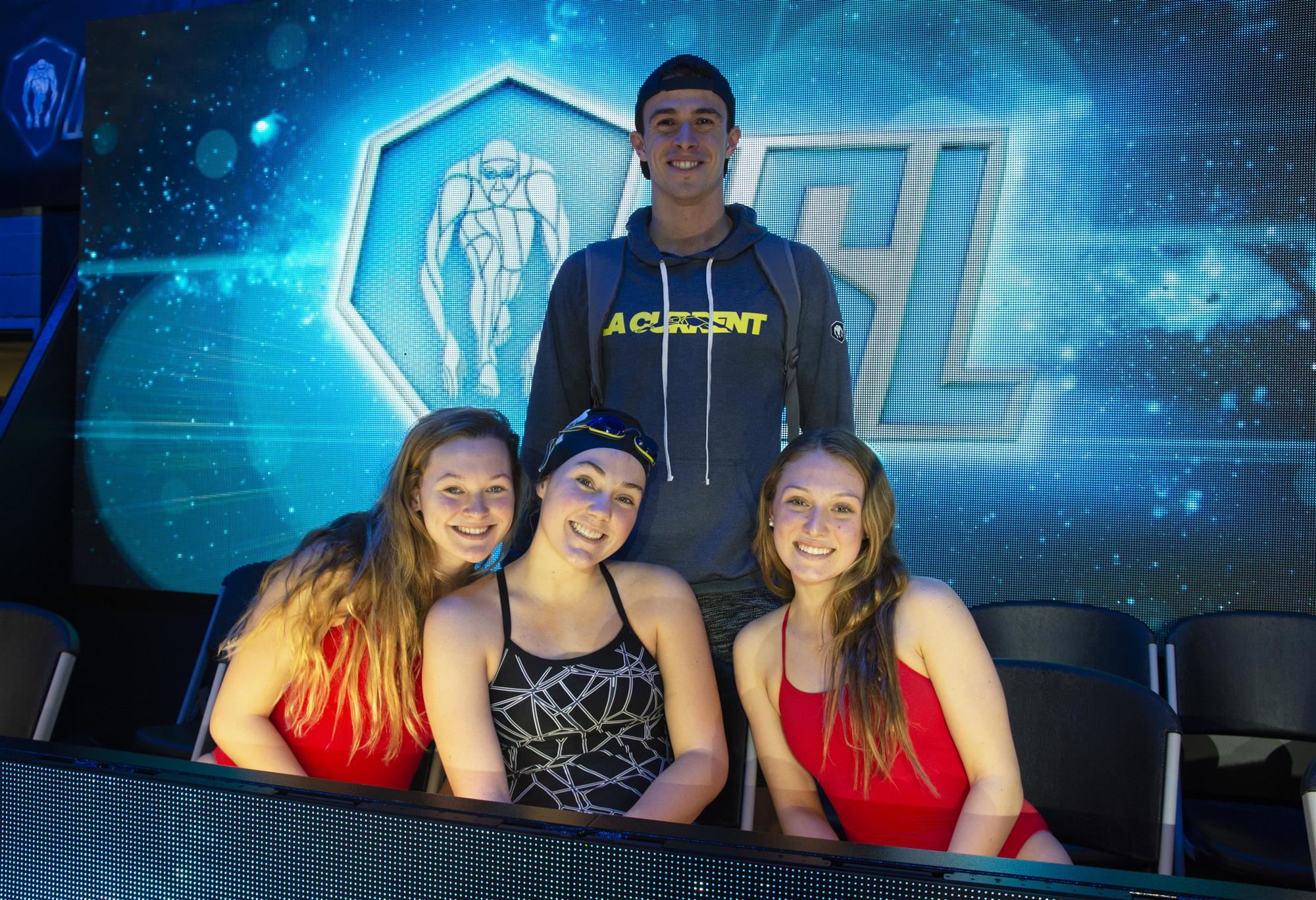 "The whole day was incredible," Clark said. "We got exposure to world-class athletes – the best of the best. We got to experience what they experience. Swimming with all the bright lights and walking out on a big stage like that is something I've only seen on TV."
Added Conrad: "Being backstage, then walking out and approaching the blocks in front of cameras and in the spotlight – I've never done anything like that. It was awesome to be a part of this."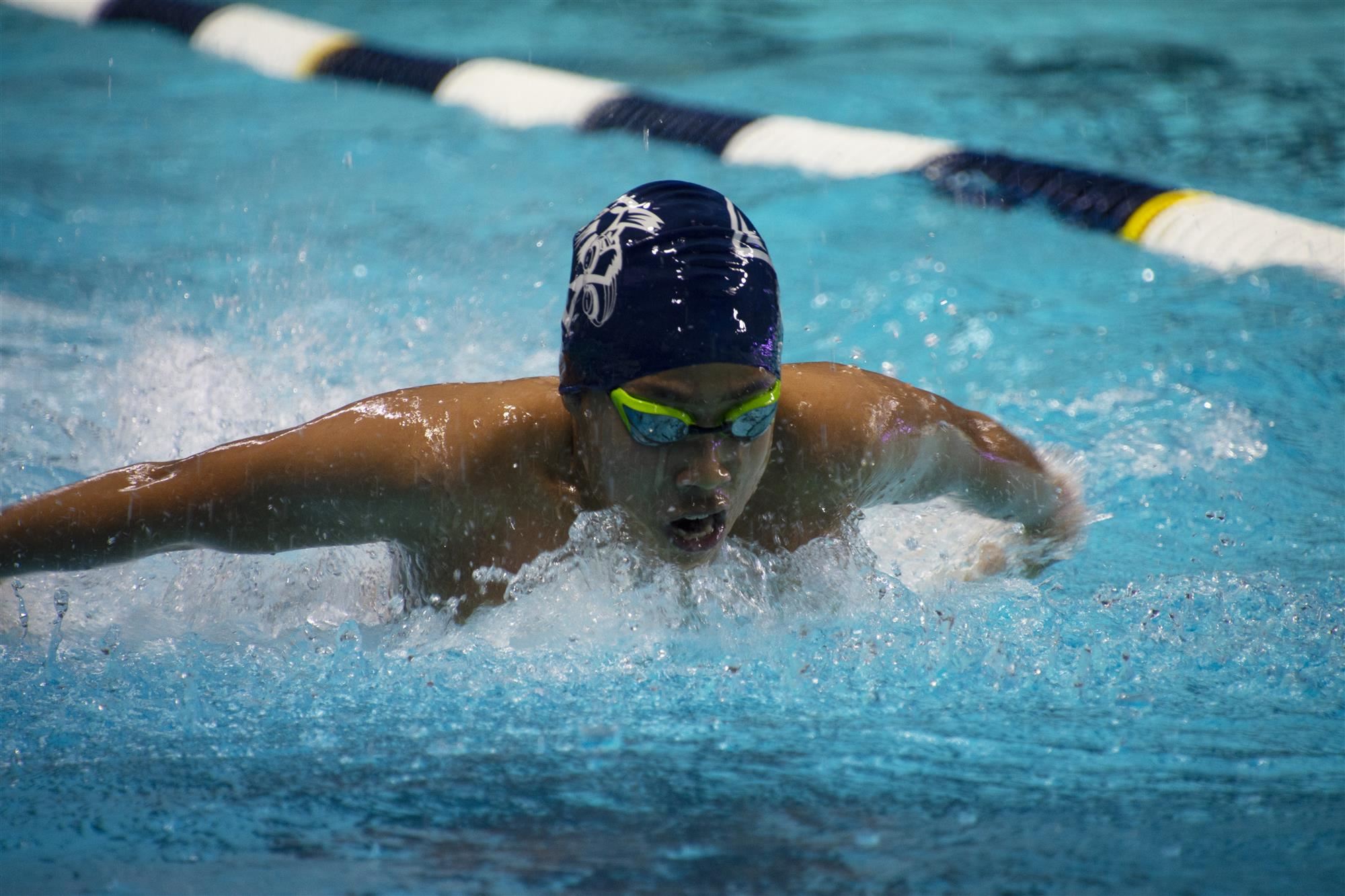 While the dress rehearsal itself was incredible, the student-athletes valued talking with the Olympians just as much.
"They provided us with a lot of inspiration," Clark said. "We realized that we could really do this someday. It's important to see that. We learned so much from them – even the little things, such as how to warm up for each race. We won't forget any of it."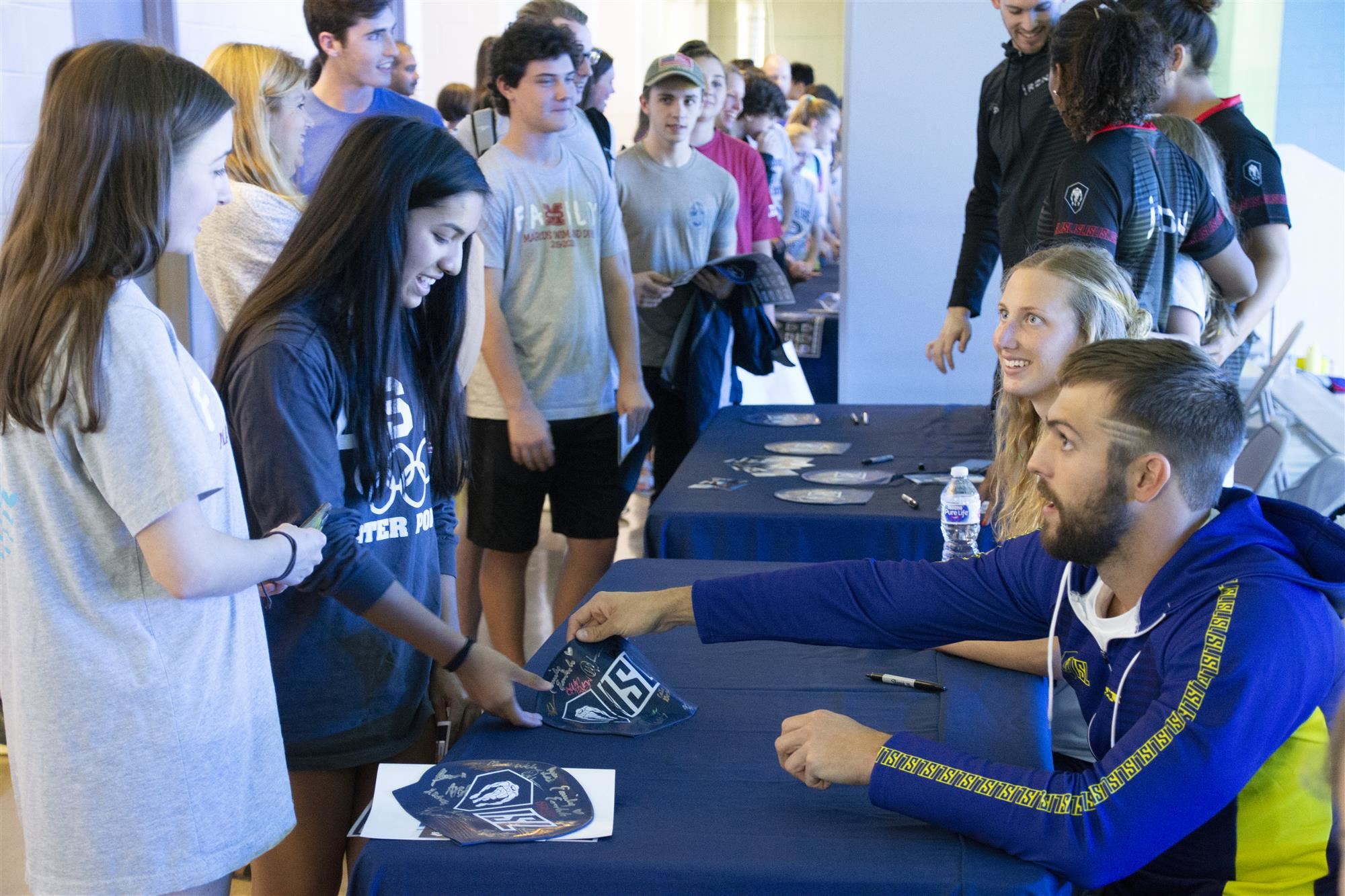 All in all, the dress rehearsal, meeting professional swimmers and hosting the meet provided an immense sense of pride for the student-athletes.
"This was an extremely big deal," Arthurs said. "Bringing international swimmers to our pool and our area definitely put our name out there. We were able to show off what all Lewisville ISD has to offer!"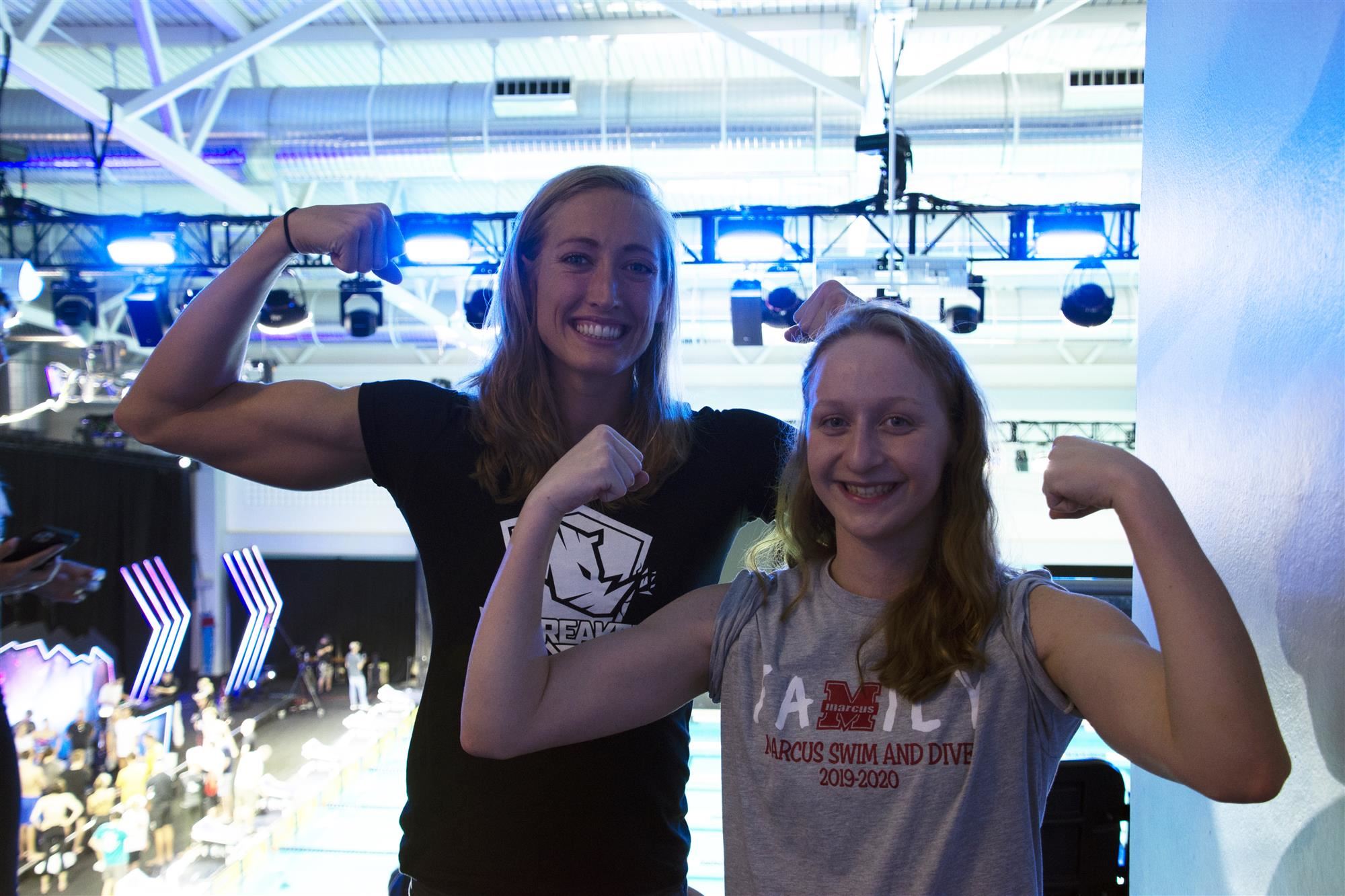 To watch the video recap on YouTube, click here.