Return to Headlines
Peters Colony Elementary's Reveles Named The Colony Chamber of Commerce/DATCU Credit Union April Teacher of the Month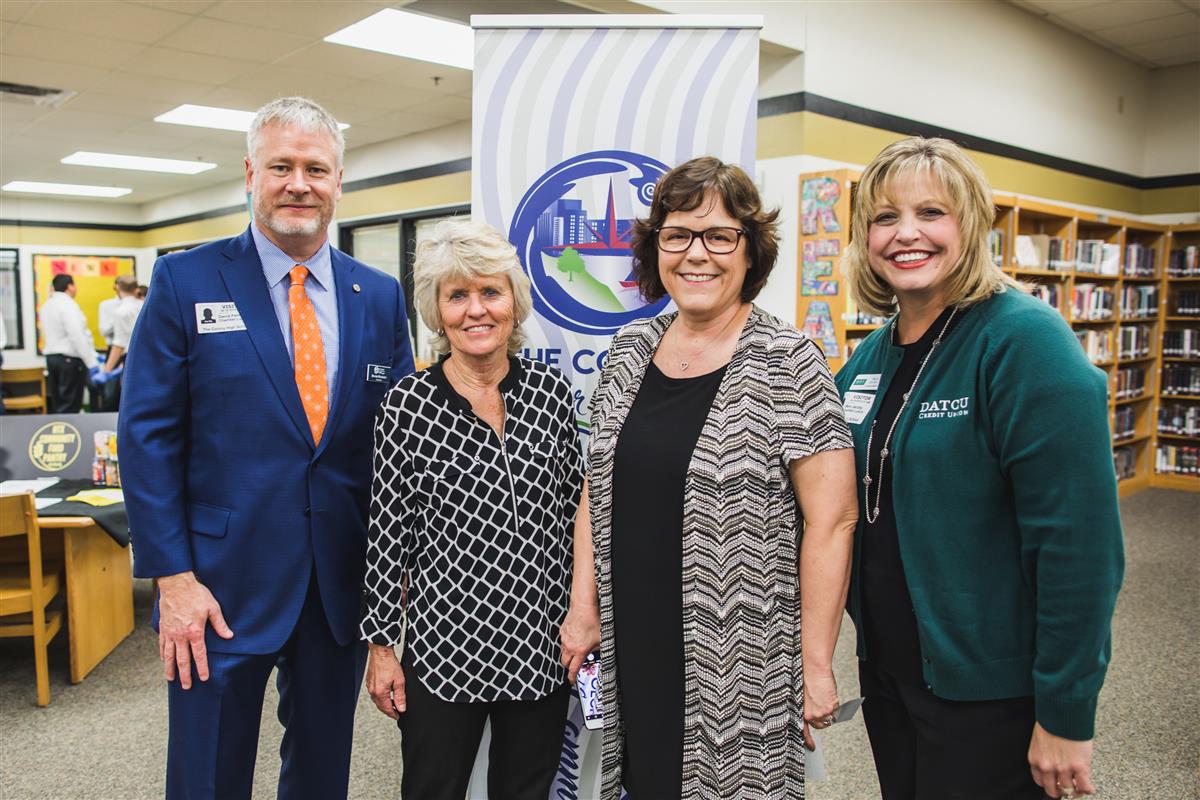 April 24, 2019 — Debbie Reveles of Peters Colony Elementary has been selected as The Colony Chamber of Commerce/DATCU Credit Union April Teacher of the Month – the eighth honoree of the 2018-2019 school year.
Reveles, a Gifted & Talented teacher, was honored because of her dedication and energy given each day to her students and school. She is described as dependable and someone with a servant's heart. Not only does she serve as the Gifted & Talented teacher for grades 3-5, but she is also Peters Colony's photographer and designs the yearbook each year. In addition, Reveles is the campus sponsor for the National Elementary Honor Society and she partners with The Colony Animal Shelter for an annual food and supply drive. For these reasons and more, it's no surprise Reveles was selected as the Chamber's Teacher of the Month.
"I am honored to be chosen as the Teacher of the Month for The Colony Chamber of Commerce," Reveles said. "It was very impactful to see the alliance between the Chamber, the City of The Colony and the Lewisville Independent School District. LISD has wonderful schools in The Colony, and they deserve the recognition they receive. It is important that we all work together for our community."
Reveles was honored with the award, which is sponsored by DATCU Credit Union, on April 18 at the Chamber's monthly luncheon, which was held at The Colony High School. DATCU Community Relations Coordinator Mary Jacoby and Chamber Board President David Peerson made the presentation. Reveles was joined at the event by Peters Colony Principal Toni Hall.


2018-2019 The Colony Chamber of Commerce/DATCU Credit Union
Teachers of the Month

Sept. Carolyn Zila, JROTC, The Colony High School
Oct. Chad Chacchia, Science, Griffin Middle School
Nov. Melissa Shanahan, English/Language Arts, Lakeview Middle School
Dec. Coby Pait, Special Education, B.B. Owen Elementary
Jan. Tiffanni Waesch, 4th Grade, Ethridge Elementary
Feb. Jaclyn Lawler, 1st Grade, Camey Elementary
March Mark Stevens, 5th Grade, Stewart's Creek Elementary
April Debbie Reveles, Gifted & Talented, Peters Colony Elementary
May