Return to Headlines
Peters Colony Elementary Connects with Readers Around the World
Students celebrate World Read Aloud Day holiday with special guests
Feb. 19, 2019 — It's often said that reading books opens windows to the world, but being read to by someone halfway across the globe can be an even more unique experience.
Peters Colony Elementary (Peters Colony) recently hosted the school's second-annual World Read Aloud Day (WRAD). This once-a-year holiday is hosted by LitWorld, a literacy non-profit that encourages young people everywhere to enjoy reading, writing and storytelling. Each year, WRAD schools participate in read-aloud moments in one-on-one settings, as well as campus-wide events.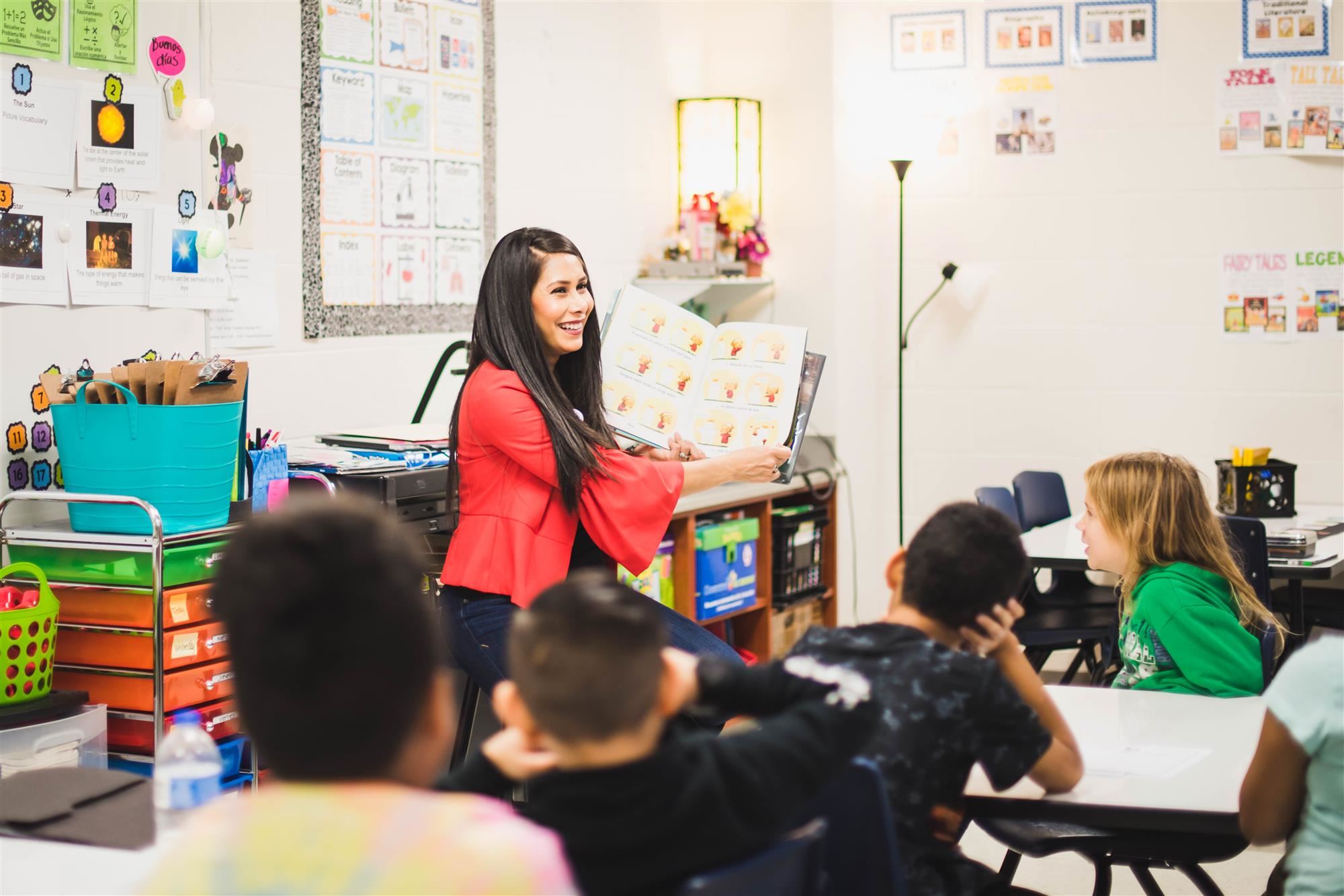 "World Read Aloud Day is a very important day to celebrate with our students for a couple of reasons," Peters Colony Library Media Specialist Elizabeth Fisanik said. "Reading aloud to students promotes an interest in literacy organically and it is also modeling a love of reading for students, hopefully, instilling a lifelong love of reading. "
At Peters Colony, they opened their doors to special readers from Lewisville ISD leadership, the local community, current parents, former teachers and a few digital guests, calling in through a computer screen from countries like Egypt, Japan, South Korea and Bahrain.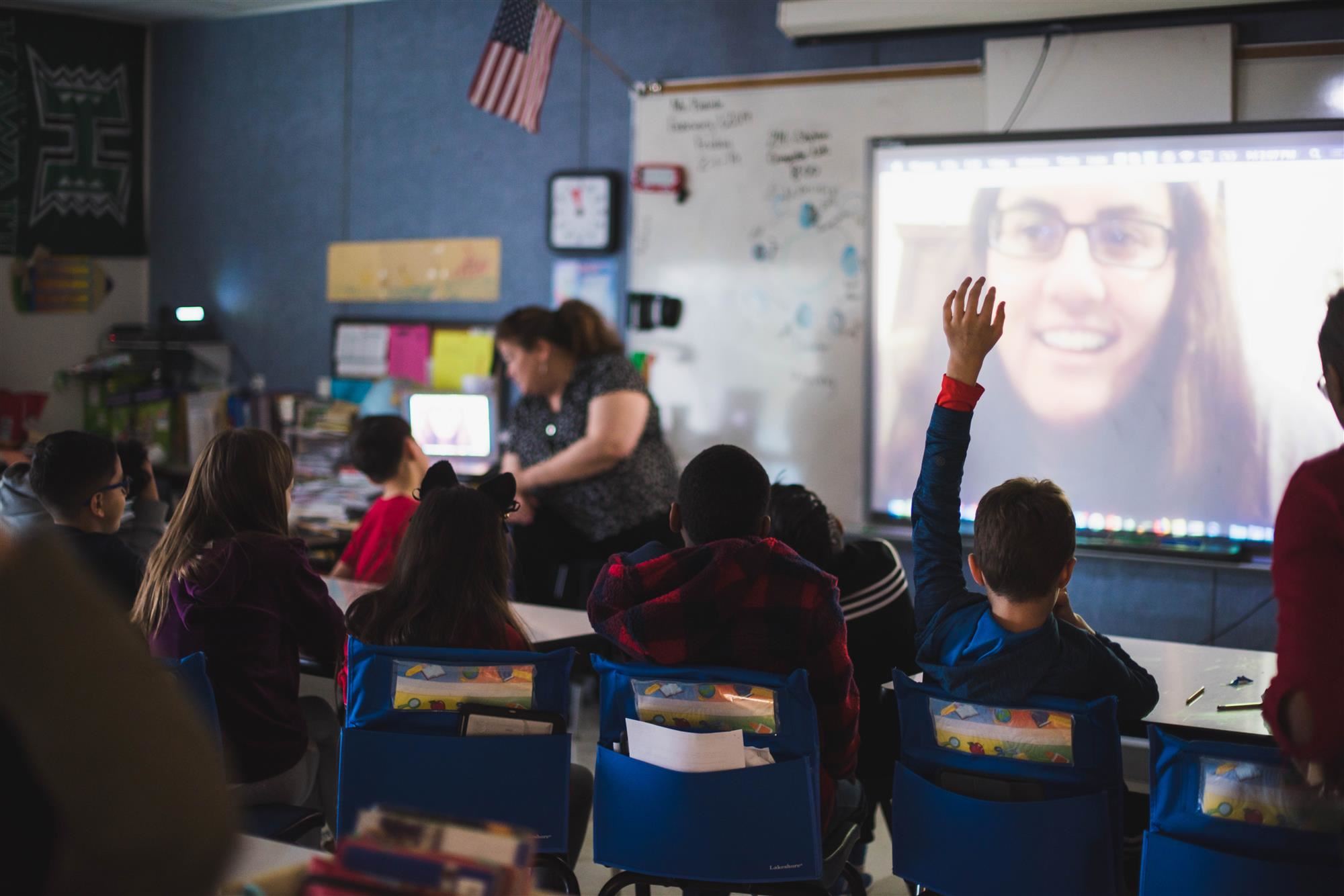 For the volunteers across the globe, the time differences sparked interesting conversations, as some were winding down their day as the students' began theirs, while others were already into their weekend.
"I live in Bahrain, a small island in the Persian Gulf, near Saudi Arabia," Kira Morse said. "We are 9 hours ahead of Texas, so, for me, it was already 5 p.m. when my scheduled 8 a.m. session with students started."
"I woke up at 4 a.m. on Saturday to read," Louise Dorman from Tokyo said. "I'm not usually a morning person, but I was so excited for this that I hopped right out of bed without even hitting the snooze button."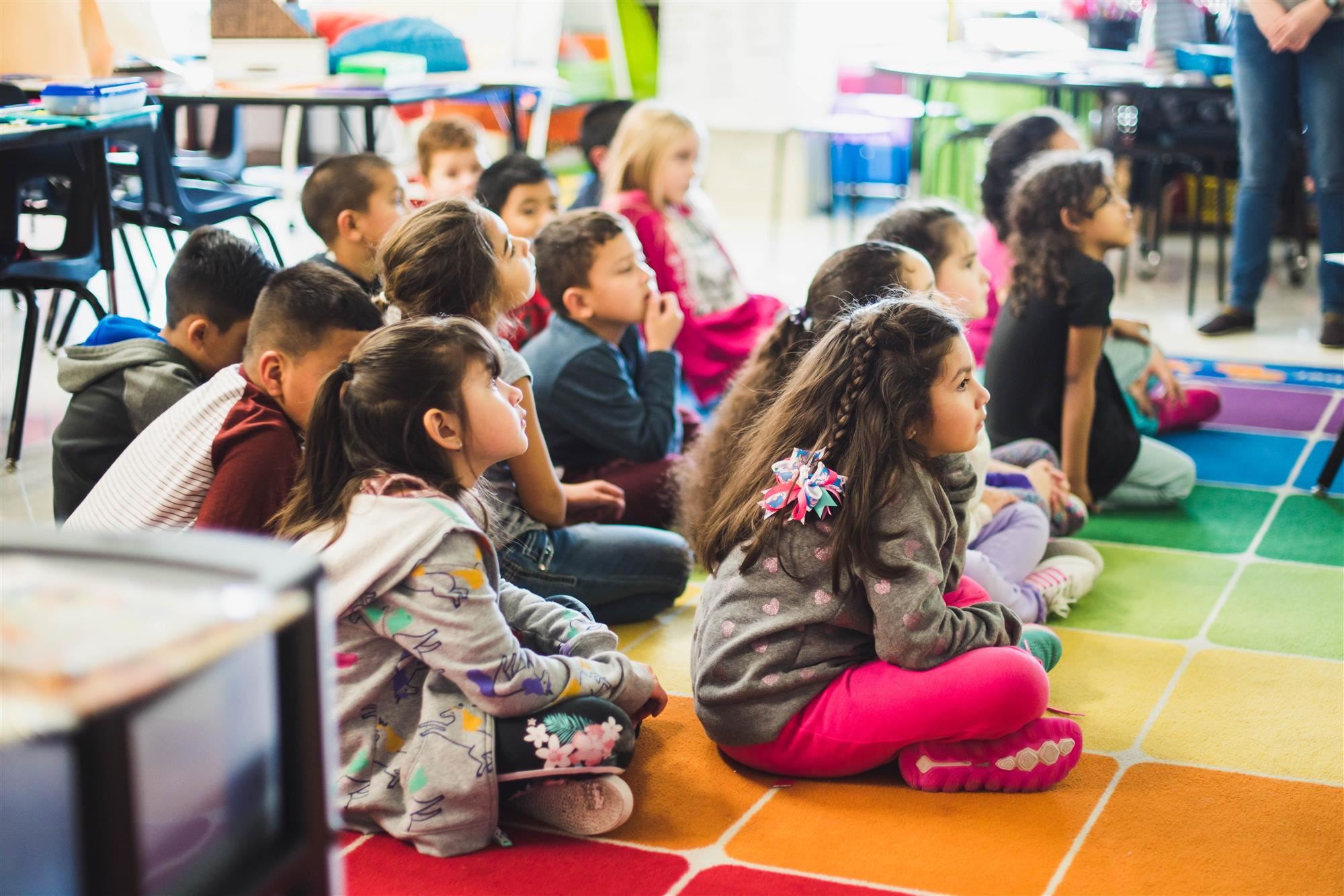 Some of the international readers chose to share books specifically written about their countries.
"I read a Japanese children's story," Dorman said. "It was fun to share a different culture with the students through reading, but also recognize that children around the world are the same in so many ways — including their love for reading."
Following each book, classes took the opportunity to ask questions of their special guests and get to know the ins-and-outs of living in another place.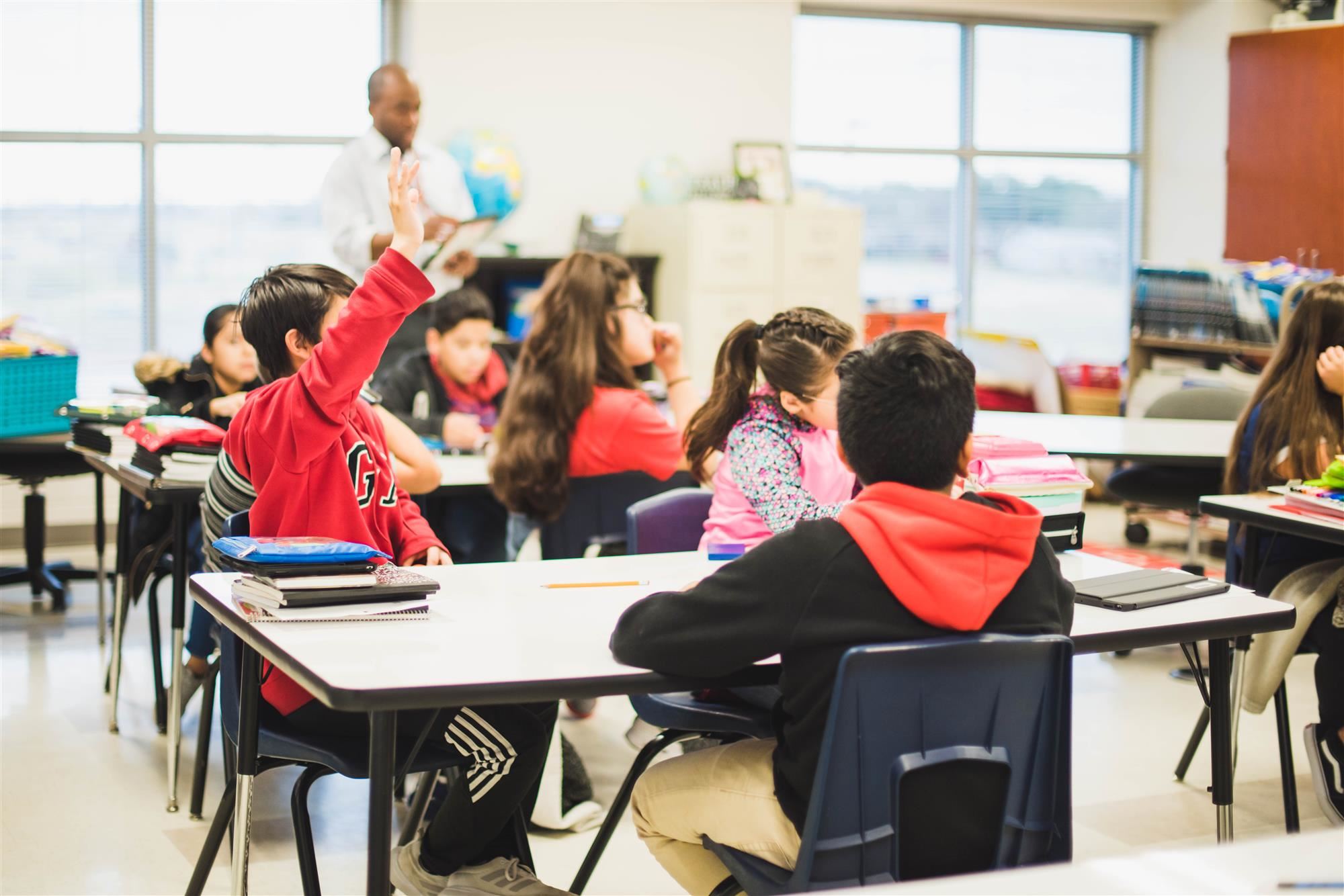 "I was impressed how curious they were to learn about me," Morse said. "I think it is a fantastic idea to bring in international readers to this project. It becomes more than just reading, but also gives children an opportunity to think about our world and broaden their horizons."
For Peters Colony student-teacher librarian Erica Bagby, the opportunity to plan and execute this event alongside Fisanik was immensely beneficial.
"I especially like that this real-aloud event does not only focus on the younger students, who are read to often, but also included the older grades," Bagby said. "Everyone benefits from listening to a great book and the joy on the students' faces was priceless."
Whether the readers were from down the street or connecting in from Bahrain or Japan, students learned a little something new about the adults who want to celebrate literacy with them.


See pictures from WRAD on the Peters Colony Elementary Facebook page.
---
Peters Colony Elementary is an elementary school located in The Colony, Texas in the Lewisville Independent School District. Follow Peters Colony on Facebook and Twitter to see more student experiences throughout the school year or visit LISD.net for more information about our district.