Return to Headlines
Serve on LISD's 2019-2020 School Health Advisory Council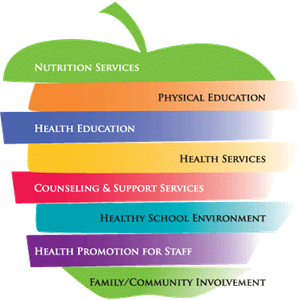 Lewisville ISD (LISD) is currently seeking individuals interested in serving on the district's School Health Advisory Council (SHAC) during the 2019-2020 school year.
The council assists the district in ensuring local community values are reflected in the health education program. SHAC will address the continued implementation of a coordinated health program including health education, physical education, health services, nutrition services, counseling, healthy school environment, staff health promotion, and family/community involvement. No experience required.

SHAC meetings are held at least four times a year at 6 p.m. (schedule to be determined)

If you are interested in serving, please complete the online application form in English here or Spanish here by Friday, June 14, 2019.
For more information, please visit LISD's Health Services website.
---

Lewisville ISD (LISD) está buscando personas interesadas en servir en el Consejo Asesor de Salud Escolar (SHAC) durante el año escolar 2019-2020.
El Consejo asiste al distrito en asegurar que los valores de la comunidad se reflejen en el programa de educación para la salud. SHAC dirigirá la implementación continua del programa de salud incluyendo educación para la salud, educación física, servicios de salud, servicios de nutrición, consejería, ambiente escolar saludable, promoción de la salud del personal y participación de la familia/comunidad. ¡No se requiere experiencia!
Las juntas de SHAC se llevan a cabo al menos cuatro veces al año a las 6:00 pm. (El horario para el año 2019-20 será determinado)
Si está interesado en servir, por favor complete el formulario de solicitud en línea en inglés here o en español here antes del viernes, 14 de junio de 2019.

Para más información, por favor visite LISD's Health Services website.