Return to Headlines
The Colony Chamber Awards | September 2021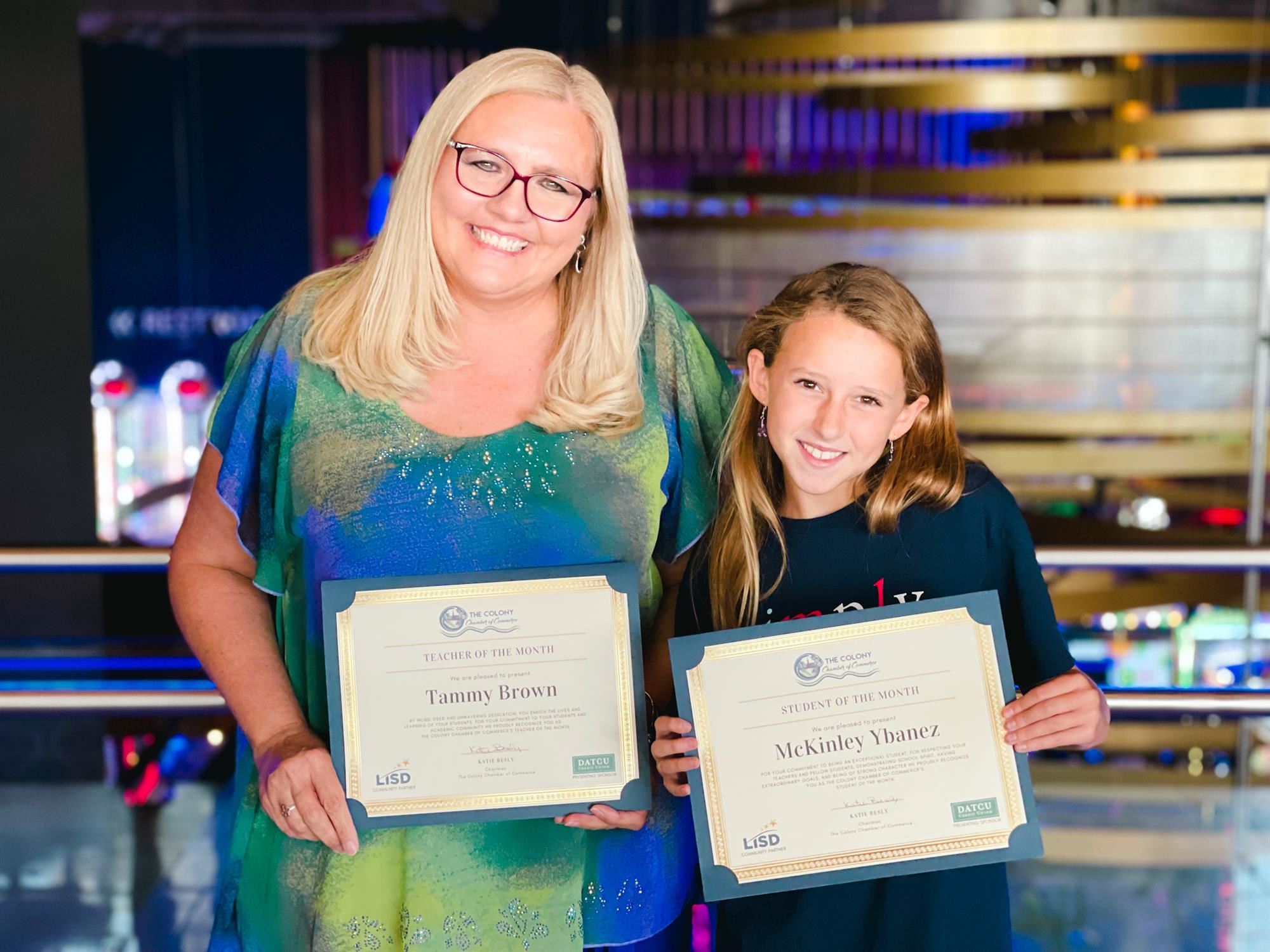 B.B. Owen Elementary student and teacher were both recognized at the The Colony Chamber of Commerce's Sept. 16 Leadership Luncheon at Andretti Indoor Karting & Games in The Colony, Texas.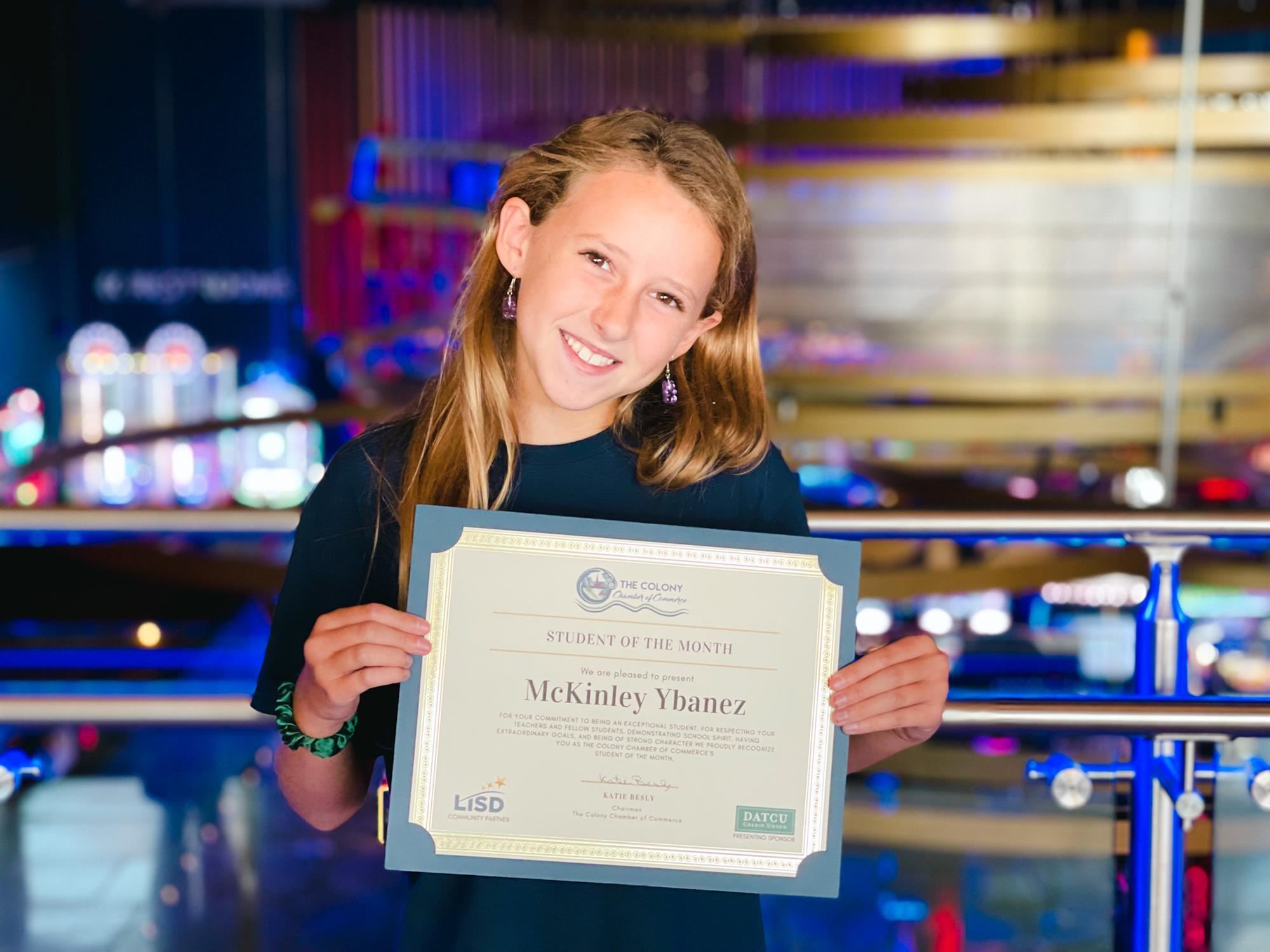 SEPTEMBER STUDENT OF THE MONTH | MCKINLEY YBANEZ
McKinley is a great student who always has a smile on her face and a kind word for others. McKinley is a leader and exemplifies our school PRIDE goals at B.B. Owen by having a Positive attitude, Responsibility and Respect, Dedication, and Effort. Outside of school, McKinley loves playing different sports, enjoys swimming with family and friends and being the best big sister she can be to her little sister. We are so proud of McKinley and can't wait to see all of the great things she will do in her future.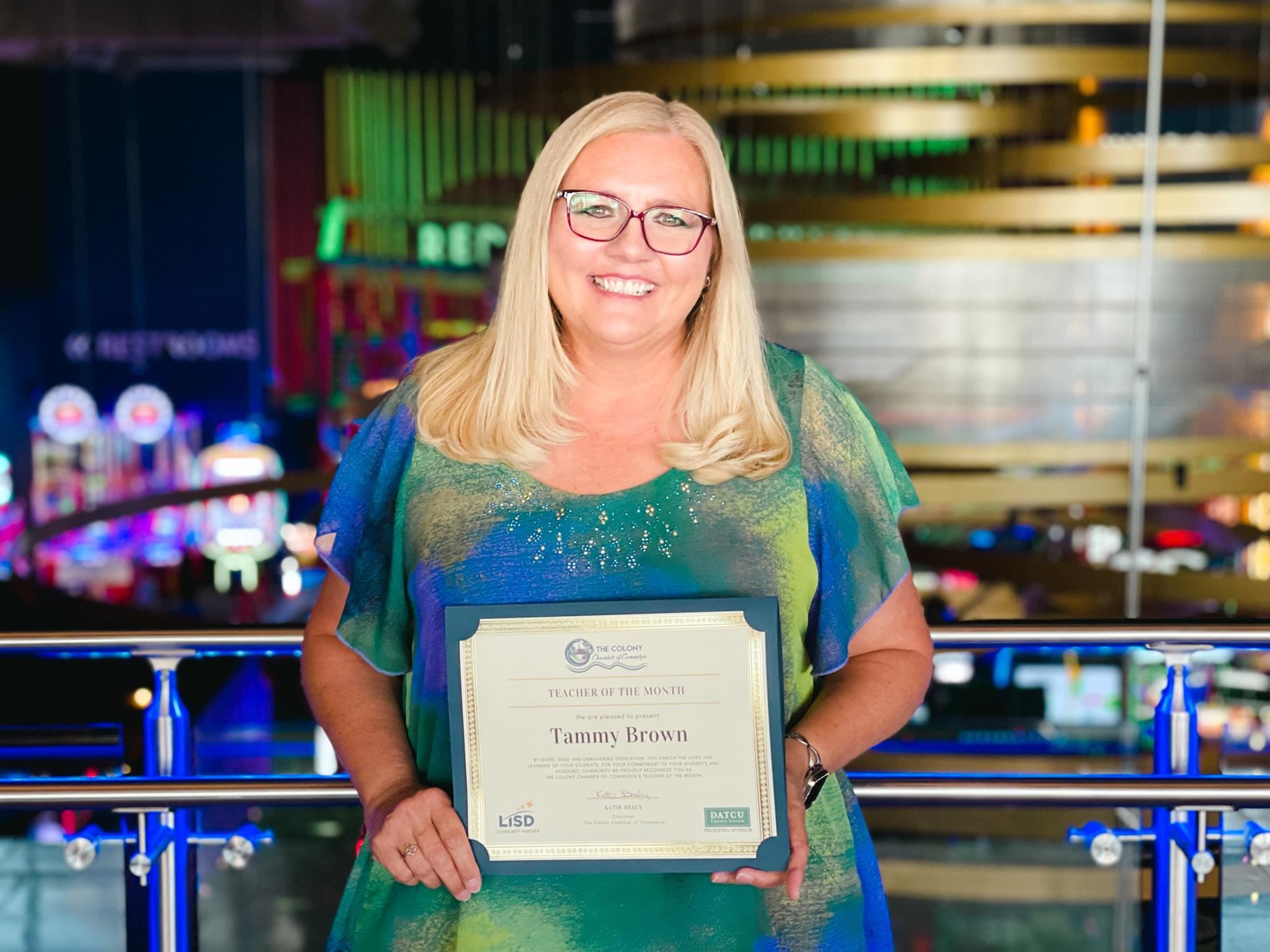 SEPTEMBER TEACHER OF THE MONTH | TAMMY BROWN
Mrs. Brown is a second grade teacher at B.B. Owen Elementary. She's a teacher who always goes over and beyond to support initiatives on campus, including our campus-wide recycling initiative and kindness garden. Mrs. Brown is one of the first staff members always willing to help out wherever she is needed and is known to assist families outside of school by delivering warm meals to those in need. Mrs. Brown makes learning fun and is known to dress up as Mrs. Frizzle from the Magic School Bus on occasion to foster and instill a love for science. She is highly regarded by staff, students and families at B.B. Owen and we are so proud that she is part of our school family.


---
B.B. Owen Elementary is an elementary school in The Colony, Texas, serving Pre-K through 5th graders with future-ready learning experiences in the Lewisville Independent School District. B.B. Owen feeds into The Colony High School attendance zone. Follow B.B. Owen on Facebook and Twitter to see more student experiences throughout the school year. Join the Lewisville ISD family by enrolling today, or visit Best Schools in Texas to learn more.