Return to Headlines
B.B. Owen Waves "See You Later" to Local Hero
The kind hearts and giving attitudes of community partners always make a big impact on the local schools they serve, especially this year. In an effort to give a little something back, B.B. Owen Elementary found a way to surprise one local hero and community partner.
"Keegan Johnson is one of our Partners in Education from the Texas Roadhouse here in The Colony," B.B. Owen principal Jennifer Spitzer said. "He is leaving soon and will be heading to a base in California to become a Marine."
When Spitzer heard that Johnson would be leaving for the United States Marine Corps next month, she knew her campus should show their appreciation and support.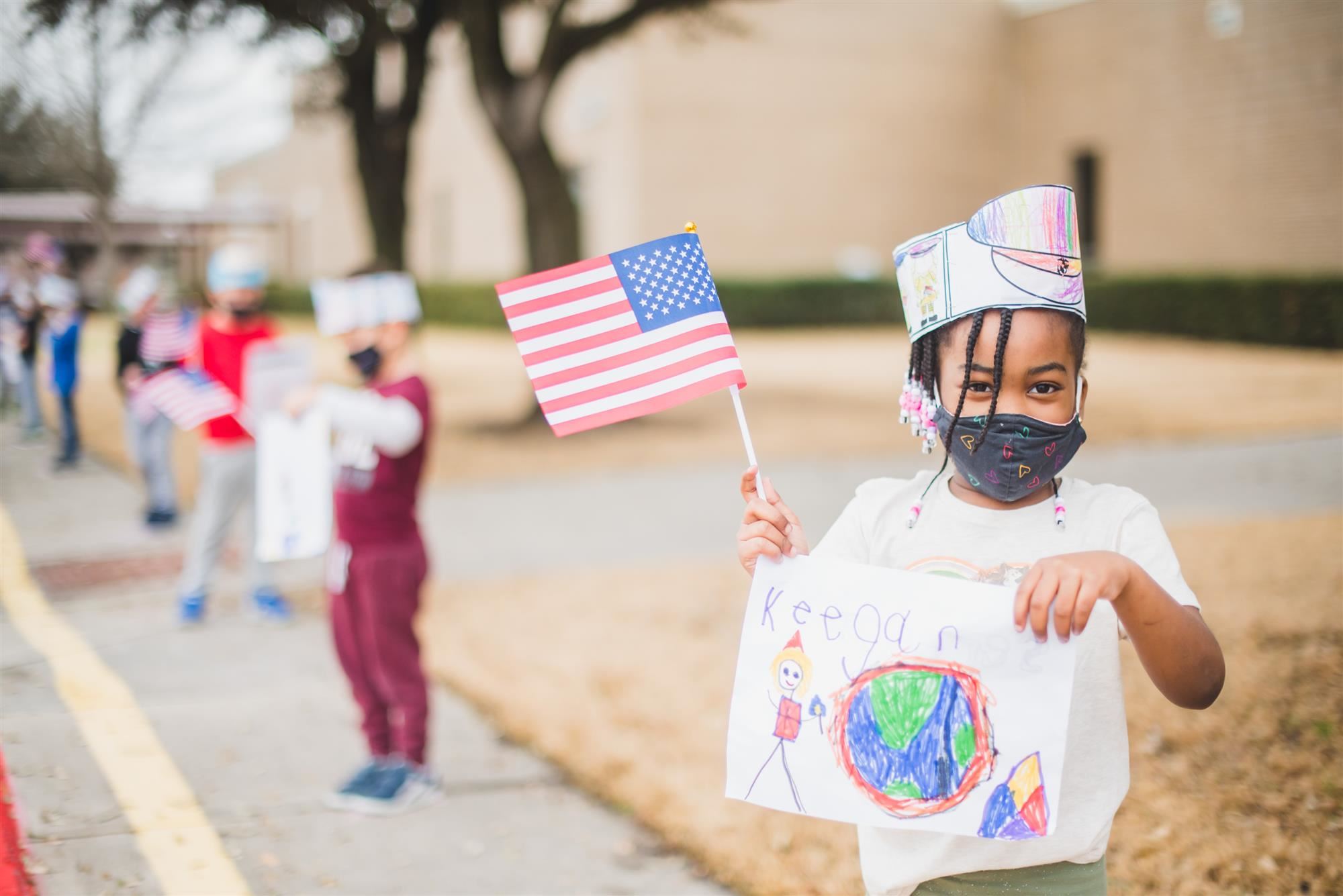 Afterall, Johnson has always supported B.B. Owen in a number of ways.
"He has provided certificates we use to recognize students for their academic achievements and for exemplifying our school PRIDE goals (Positive Attitude, Responsibility and Respect, Integrity, Dedication, Effort)," Spitzer said. "He has collaborated with us to host school spirit nights at the Texas Roadhouse, where part of the proceeds come back to our campus PTA."
Johnson has also always taken the opportunity to stop by the campus and offer boxes of world-famous Texas Roadhouse rolls and butter to treat the school staff for their hard work; a gift that never goes unnoticed.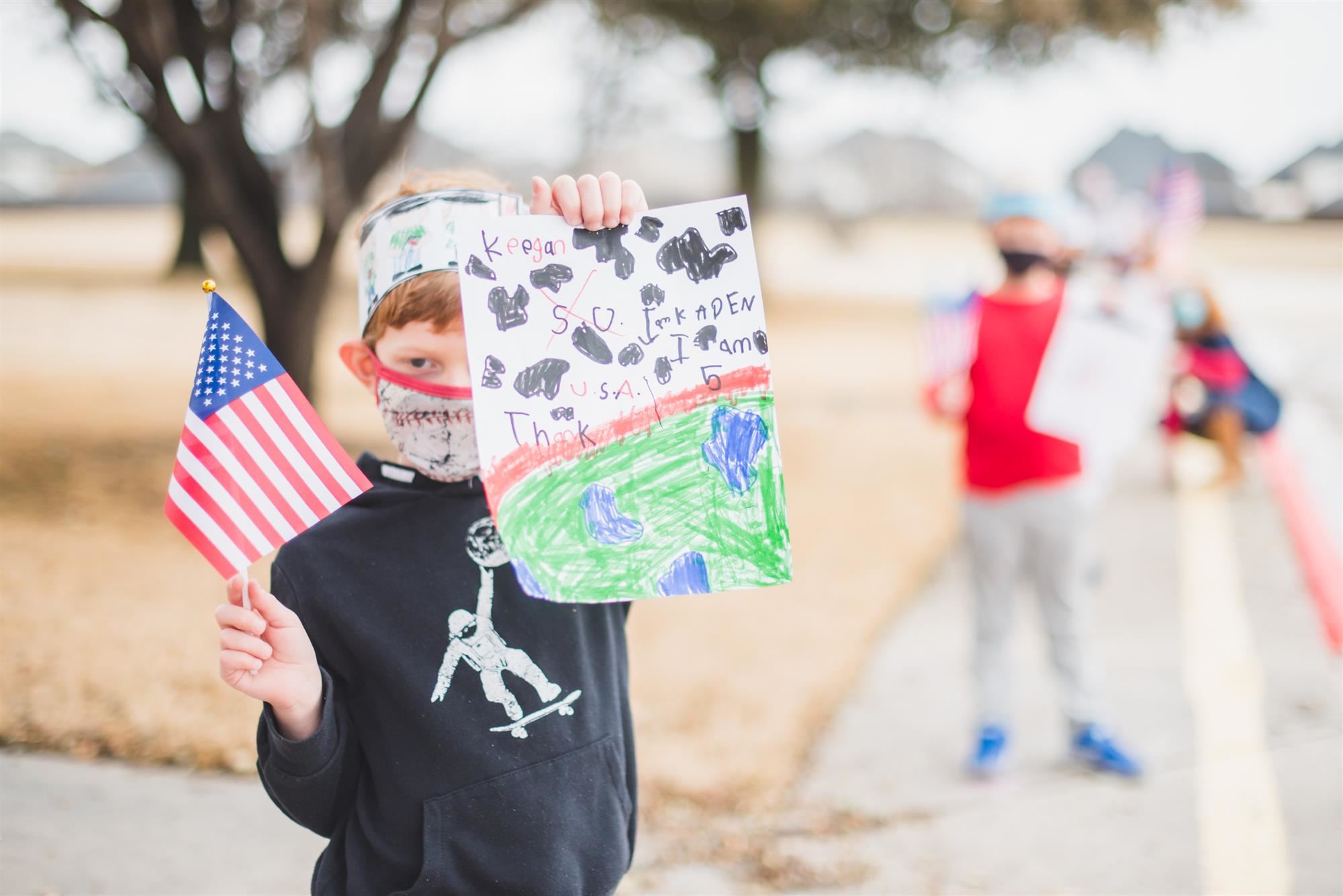 Today, while Johnson was under the impression he was going to a meeting after turning in his work keys, all the students at B.B. Owen were quickly lining up around the school's front circle driveway, holding flags and special signs for Johnson, awaiting his arrival. Members of The Colony Chamber of Commerce were also there to show their support.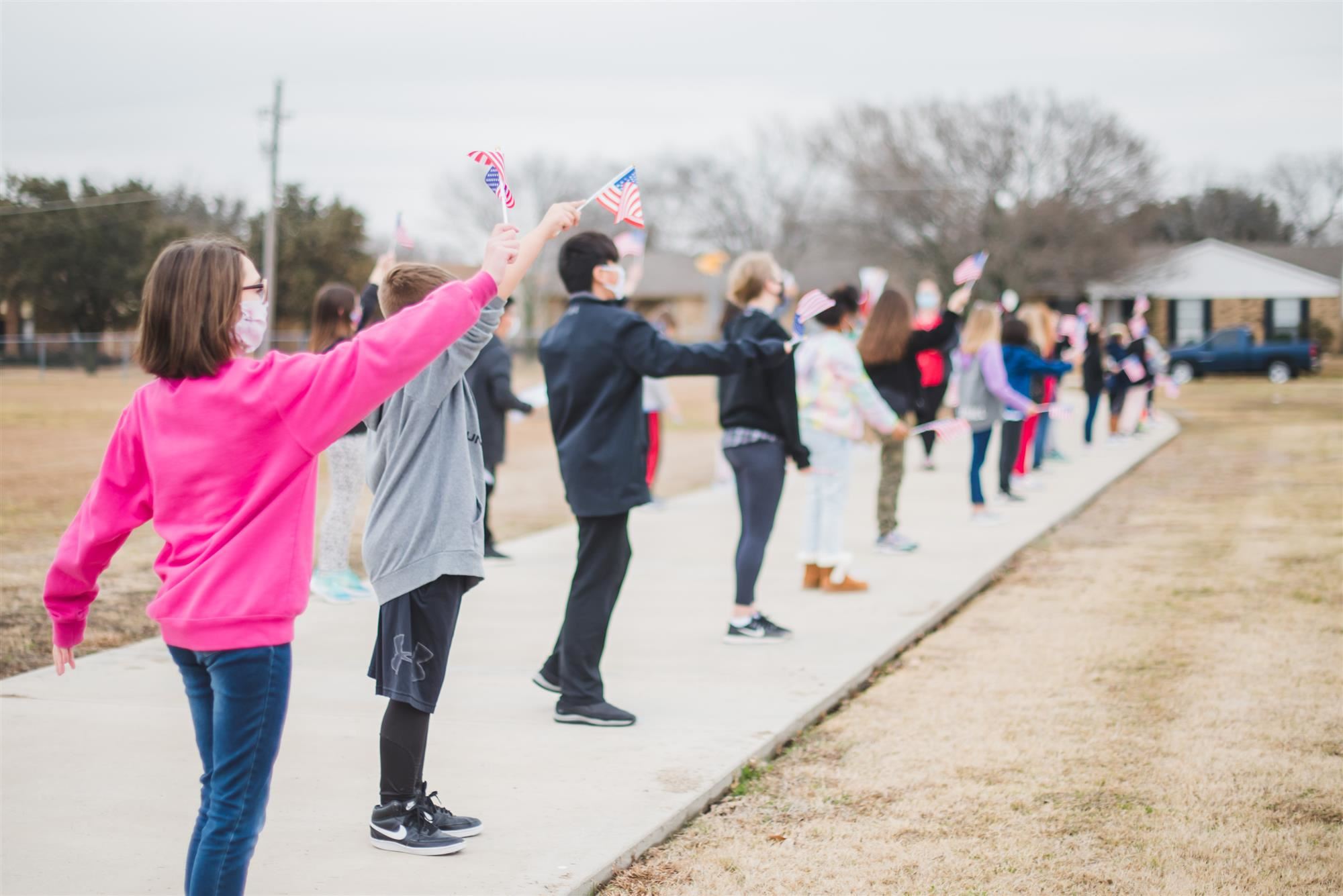 Once the car he was riding in was met with an escort by The Colony Police Department and The Colony Fire Department, Johnson realized this trip was more than a meeting.
As the trucks and sirens became visible to the campus, shouts of "He's here," "That's him," and "Thank you" could be heard from the audience of students and staff.
Johnson was driven around the campus parking lot, so every student could get a wave and cheer in.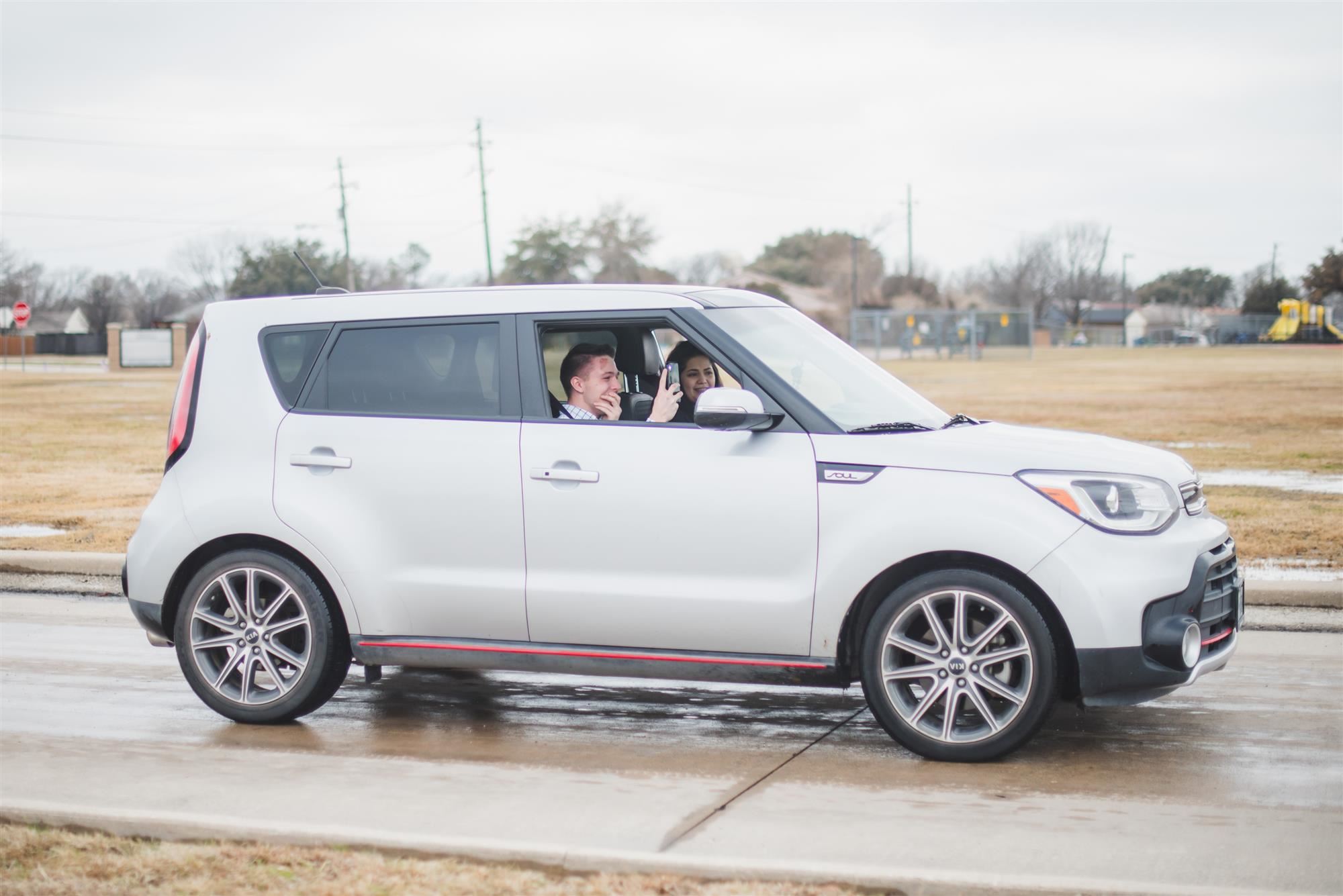 A little shaken from the total surprise, Johnson was appreciative of the kind gesture by the school. He left the campus with the signs, artwork and cards students made for him.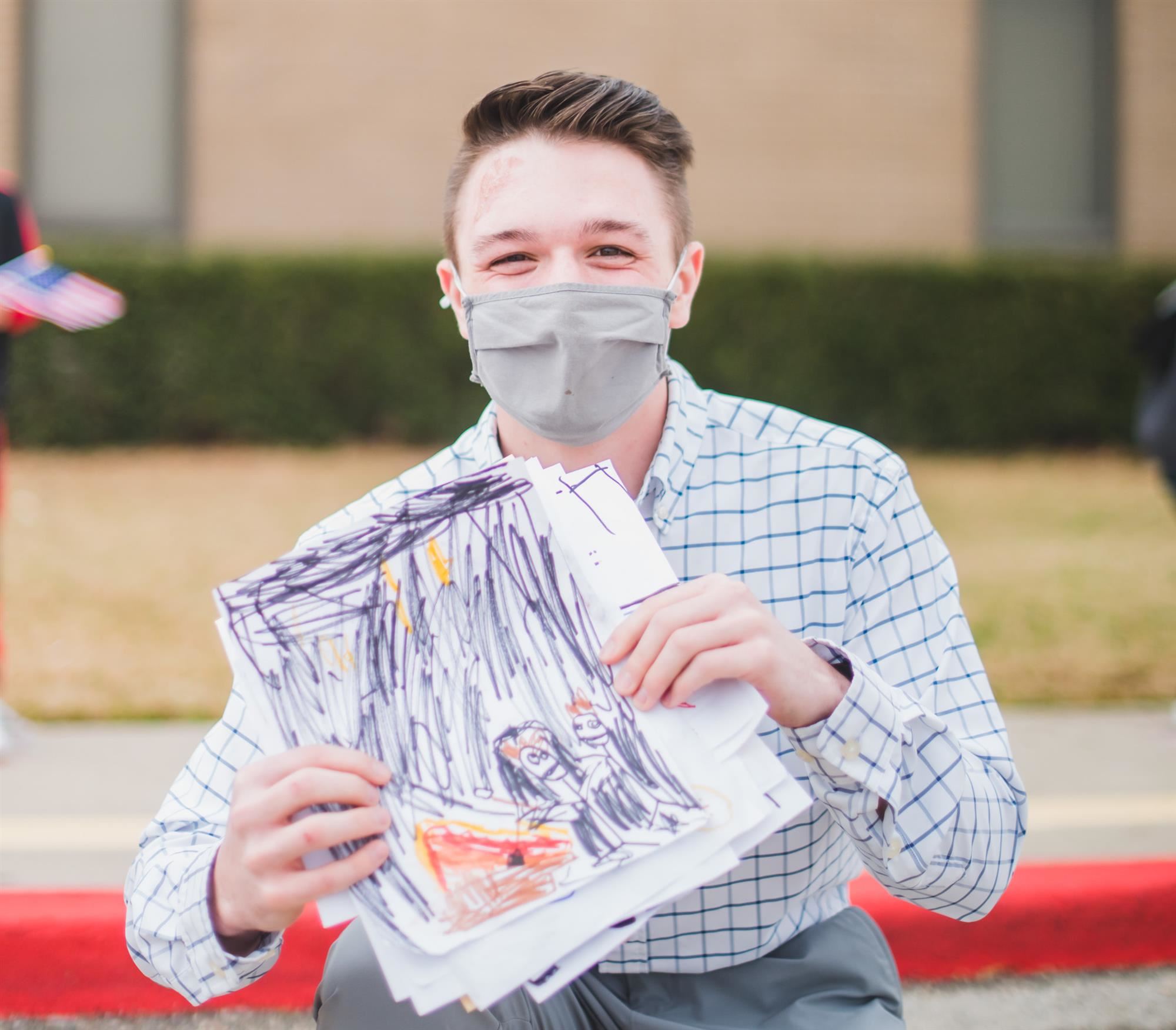 "For the two years I've been at Texas Roadhouse and been a part of this community, The Colony just shows it is a small city, but it has a big heart," Johnson said. "B.B. Owen has always been one of my favorites because of the passion they have, from the teachers to the students."
B.B. Owen students, staff members and administration were thrilled to be a part of this celebratory occasion.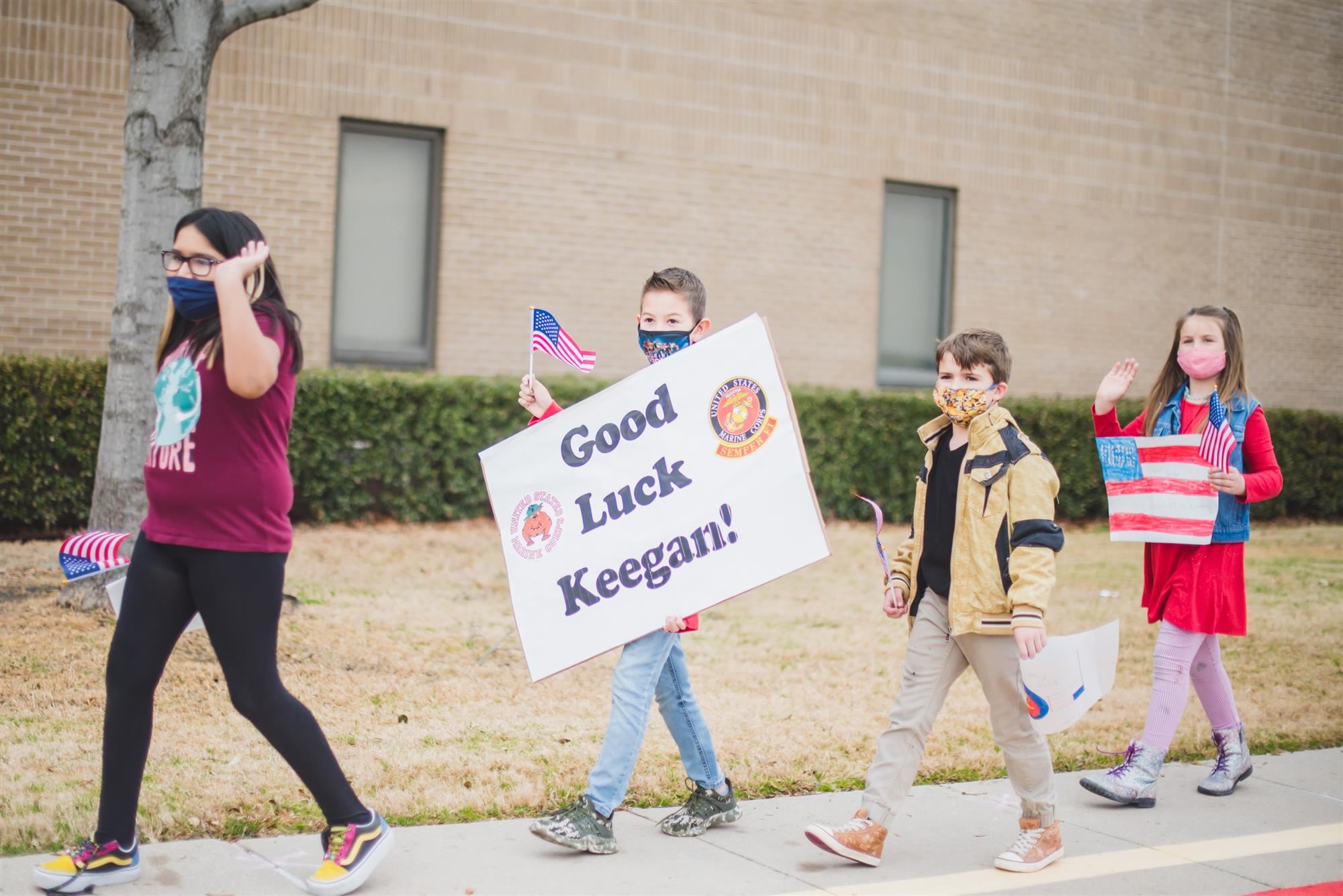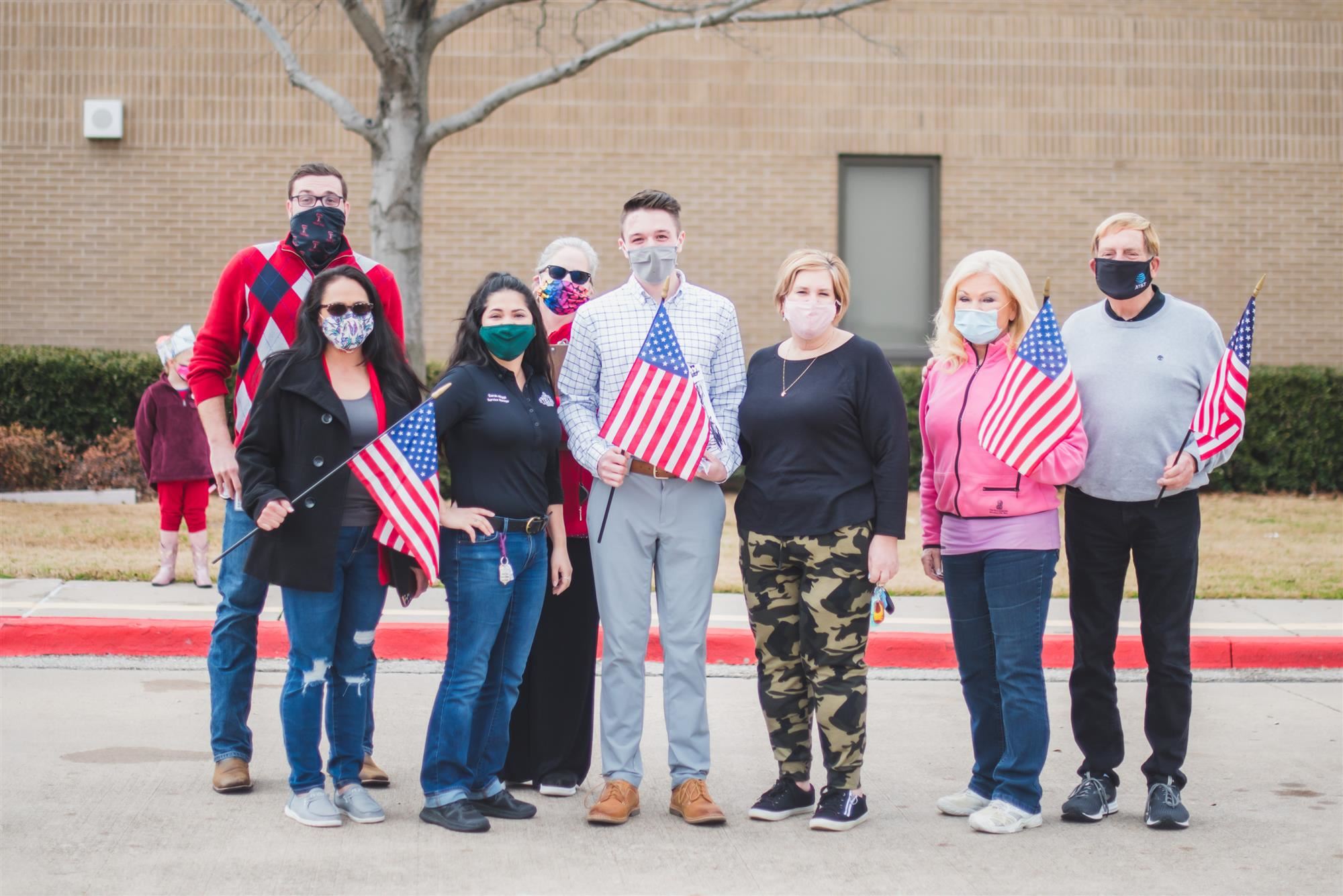 "Keegan is a great role model for our students, and we were overjoyed at the opportunity to put together an event to let him know how much we have appreciated his partnership and wish him well on his new career as a Marine," Spitzer said.
The B.B. Owen Bobcats will "See you later," Keegan.
---
B.B. Owen Elementary is an elementary school located in The Colony, Texas, serving Pre-K through 5th graders, in the Lewisville Independent School District. Follow B.B. Owen on Facebook and Twitter to see more student experiences throughout the school year or visit Best Schools in Texas for more information about joining the Lewisville ISD family.