Return to Headlines
Flower Mound Chamber Awards | May 2023
Old Settlers Elementary student David Ngo, teacher Hunter Cook and the school were all recognized by the Flower Mound Chamber of Commerce at the Chamber's May luncheon at the Courtyard Marriott in Flower Mound, Texas.
Student of the Month - David Ngo
Old Settlers Elementary fifth-grader David Ngo was named the Flower Mound Chamber's May Student of the Month. His academic achievement is evident by the straight As he receives every nine weeks. David is also athletic and plays select basketball, which creates a healthy dose of competitiveness. However, David consistently models the school's core value of supportive community by always including others on his team who may not be as athletic. Additionally, he willingly gives others the opportunity to shoot and score by always passing the ball to his teammates. David is a true team player. David is one of the school's morning greeters and welcomes students as they arrive. He exhibits the school's core value of treasured relationships by showing up on time, every day, for morning duty. He knows others depend on him and understands the importance of being considerate and trustworthy. During his free time, he likes to play basketball with his brothers and talk with his friends. He looks up to his older brother Aidan because he inspires him, and he's good at basketball.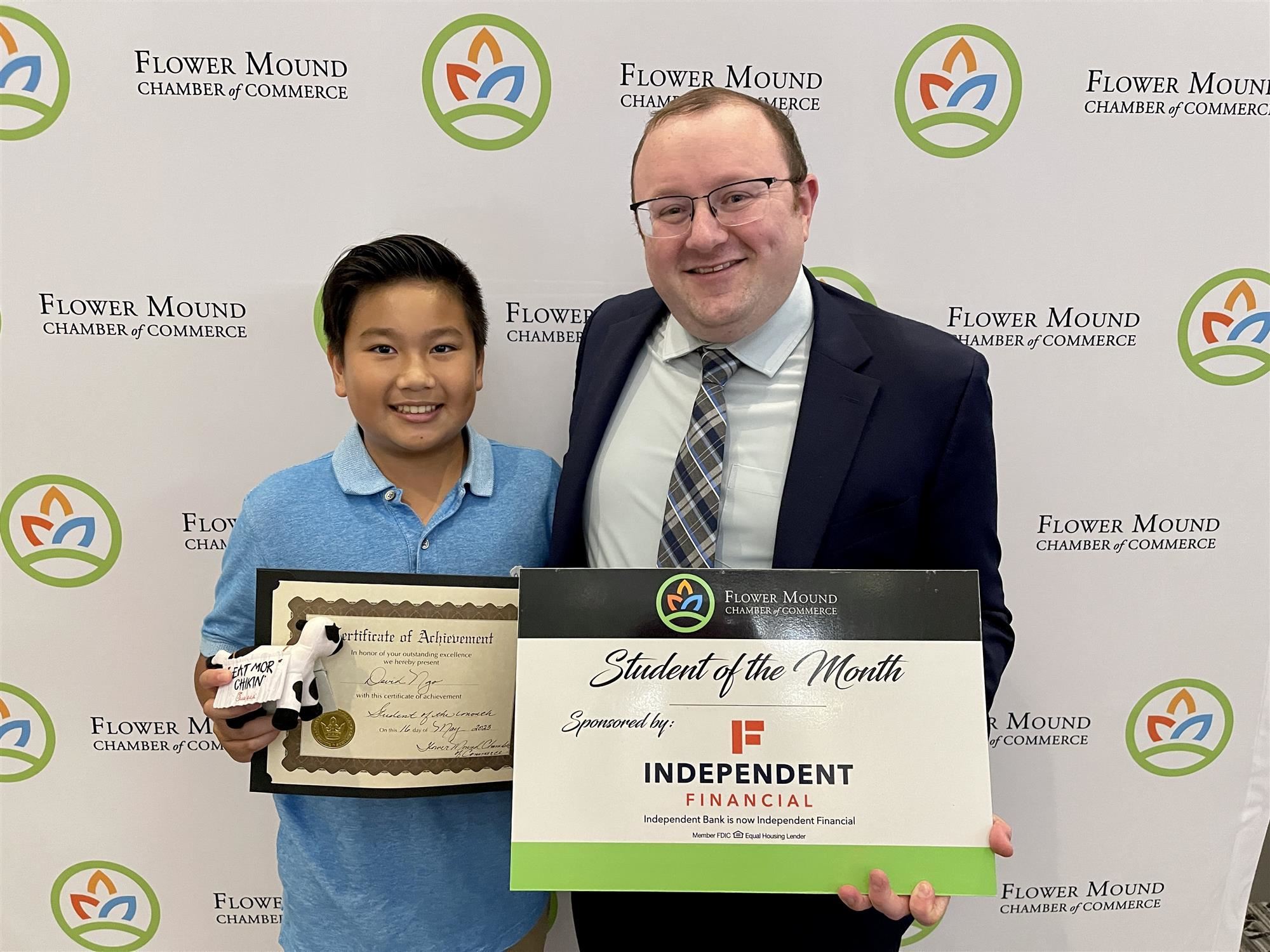 Teacher of the Month – Hunter Cook
Old Settlers Elementary teacher Hunter Cook was named the Flower Mound Chamber's May Teacher of the Month. Mr. Cook works tirelessly to make sure his special education students get the support they need to be successful. Whether the need is academic, behavioral, or social, Mr. Cook will find a way. He collaborates with the general education classroom teachers, as well as his team, and reaches out to district personnel when needed, all while keeping the student's best interest in mind. While Mr. Cook has tough conversations with parents at times, he does it with respect and empathy, offering parents a compassionate listening ear. While it is only his second year at Old Settlers, Mr. Cook has become an integral part of the Special Education team and campus. All the kids know him by name because he makes a point to connect with each of them. During his free time, Mr. Cook enjoys golfing and coaching his two sons' baseball teams. Mr. Cook looks up to his father because he is a great example of how to be a Godly man, husband, father, and friend.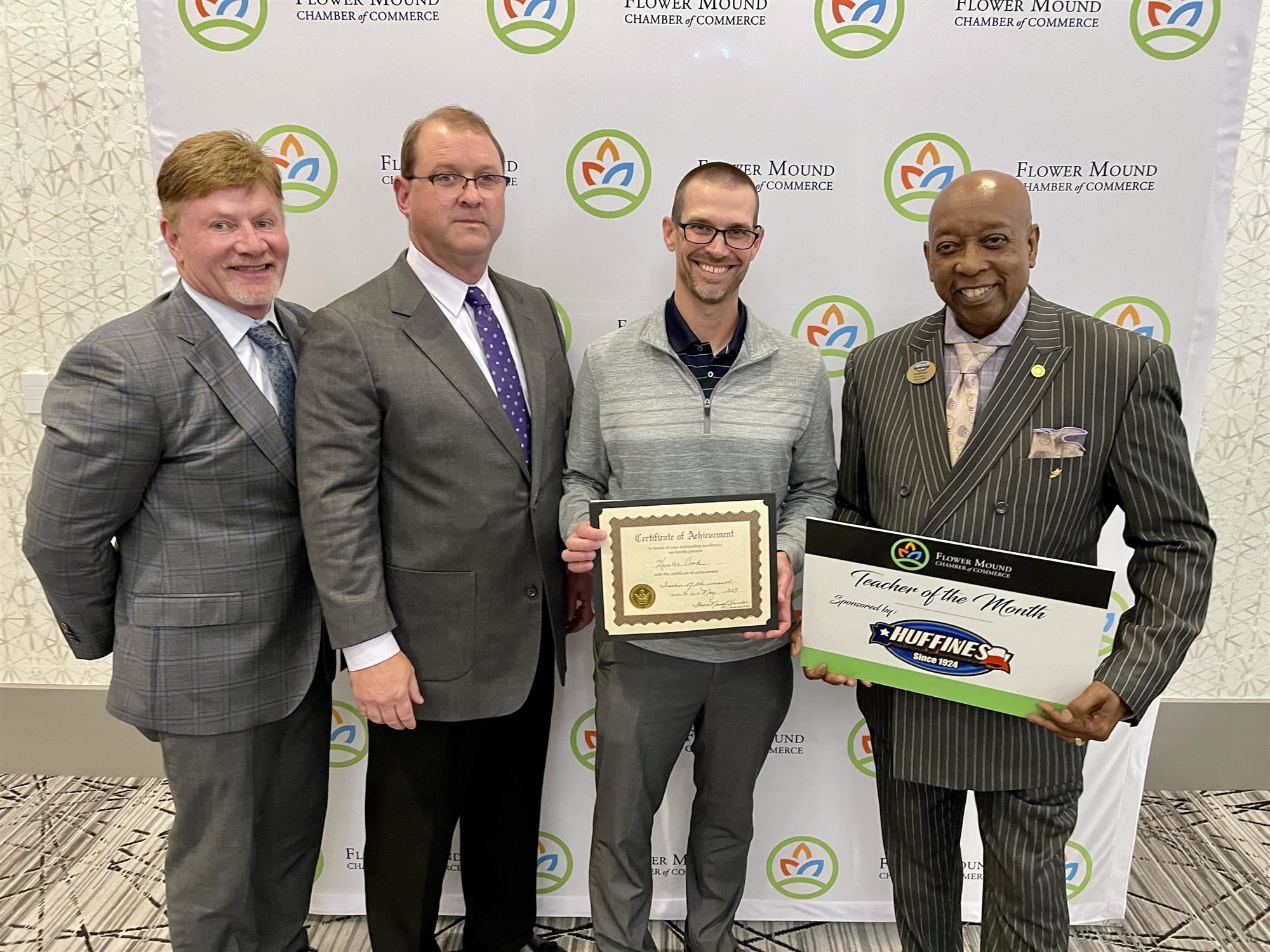 School of the Month – Old Settlers Elementary
Old Settlers Elementary was named the Flower Mound Chamber's May School of the Month. Principal Dr. Kelly Hayunga shared the three things everyone should know about the school are: Old Settlers' core values, which were developed by staff for both the students and teachers, guide everyday practices and behaviors at school; they have a Monarch Way Station, which was established approximately 15 years ago and was the first one in Flower Mound, Texas; and the campus received the Energy STAR certification in 2017, which means the school uses 35% less energy and costs $0.54 less per square foot to operate.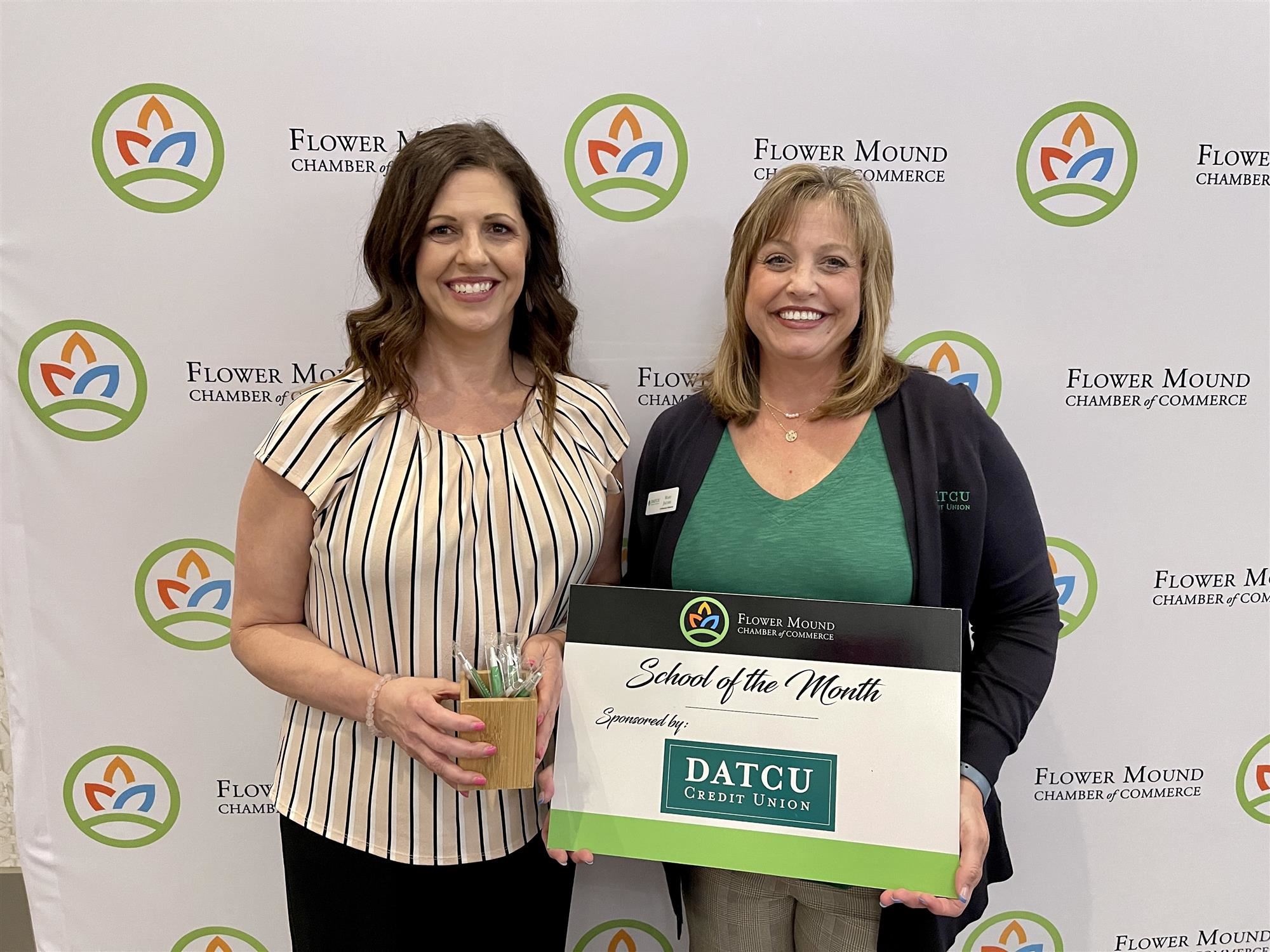 ---
Old Settlers Elementary is a Flower Mound, Texas elementary school serving Kindergarten through 5th-grade students in the Lewisville Independent School District. Timber Creek Elementary feeds into the Flower Mound High School attendance zone. Follow Old Settlers on Facebook and Twitter to see more student experiences throughout the school year. Join the Lewisville ISD family by enrolling today, or visit Best Schools in Texas to learn more.