Return to Headlines
Old Settlers Staff Welcome Comfy Surprise
With school back in session after a long break due to the COVID-19 pandemic, campus employees are accepting their new roles of switching gears and thinking on their feet. So when OOFOS, a global recovery footwear company, stopped by Old Settlers Elementary one Friday morning to surprise the entire staff with a free pair of shoes, campus employees jumped for joy.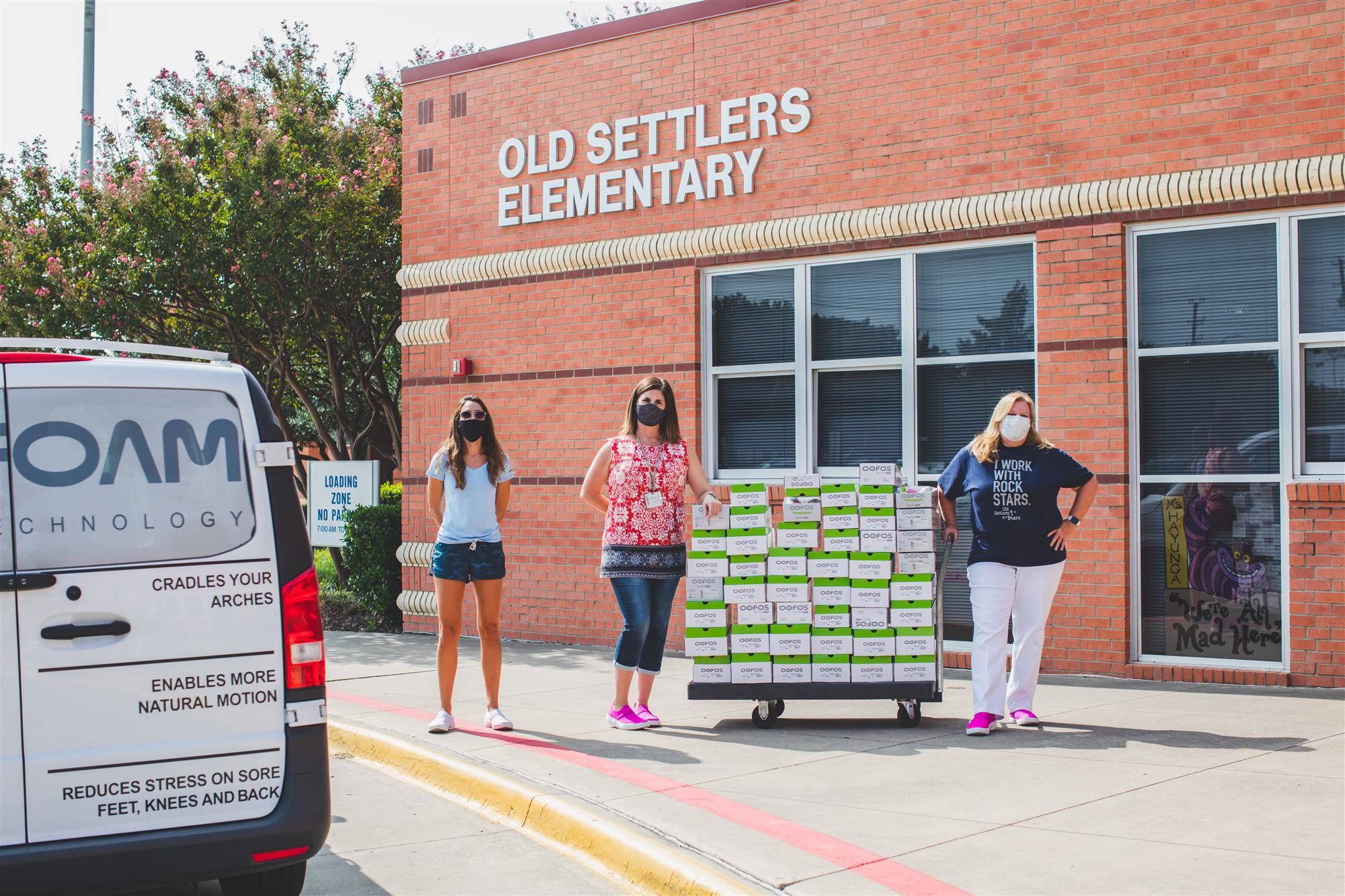 "We know teachers work long past teaching hours to prepare classes, grade papers, and more," OOFOS Representative Natalie Bullock said. "We appreciate their care for our children and their persistence in continuing to teach them throughout these difficult times – both in-person and virtually."

To say "thank yOO", OOFOS partnered with some of its brand ambassadors to deliver teacher appreciation donations at select schools around the country.

"It's our small way of reducing some of the stress as we head into this unique school-year," Bullock said.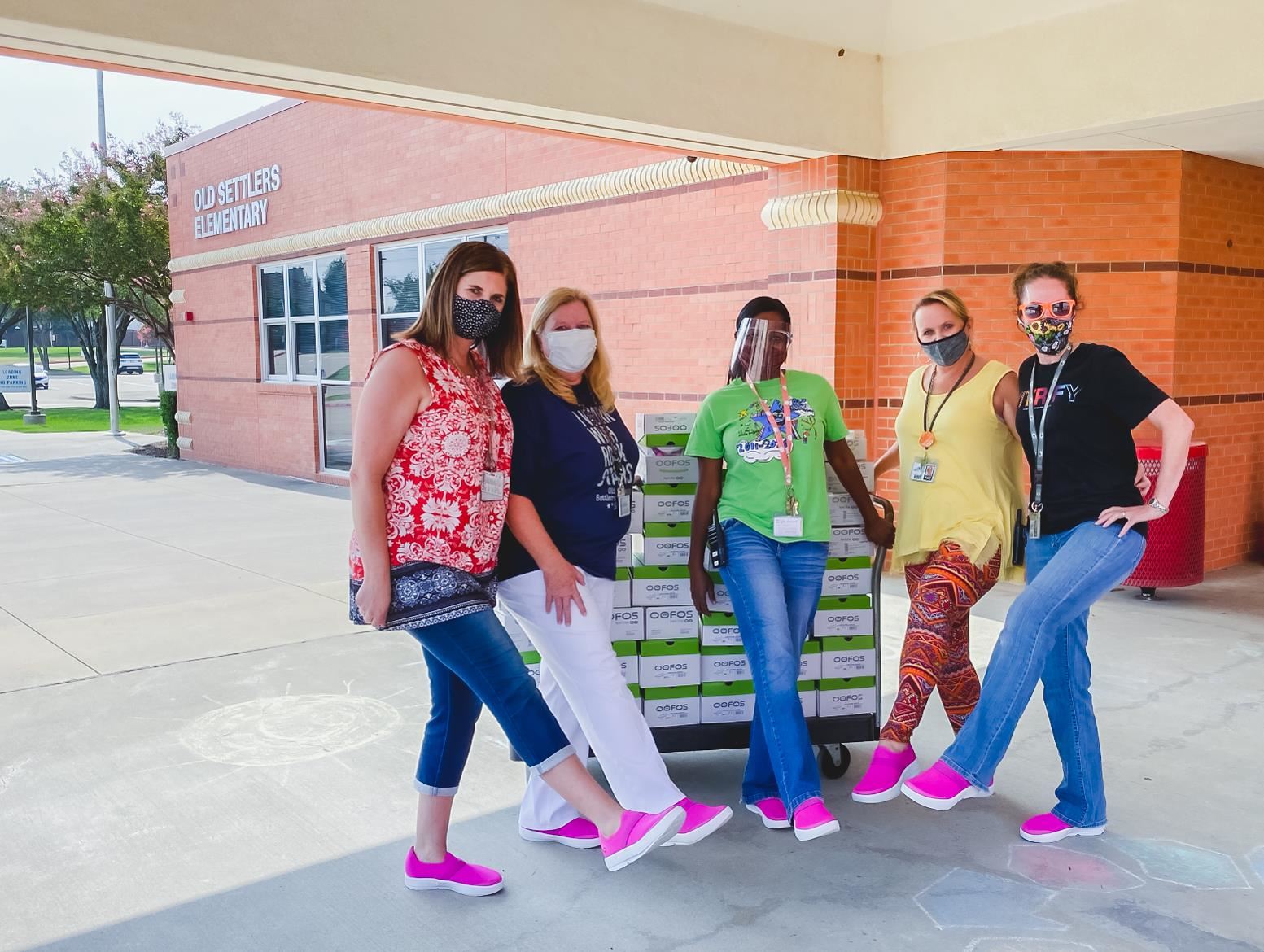 "I am so thankful to Paula Paterson for making this happen and appreciate OOFOS for recognizing the hard work teachers do and continue to do every day during this unprecedented challenge," Old Settlers Principal Kelly Hayunga said. "This was a great morale boost for our staff and a wonderful way to head into the weekend."

Paterson, Old Settlers Lead Special Education Teacher, heard about OOFOS after her double-knee surgery. In fact, her niece's fiancé Nick Rivera works for the company and reached out to her about the company's teacher appreciation campaign.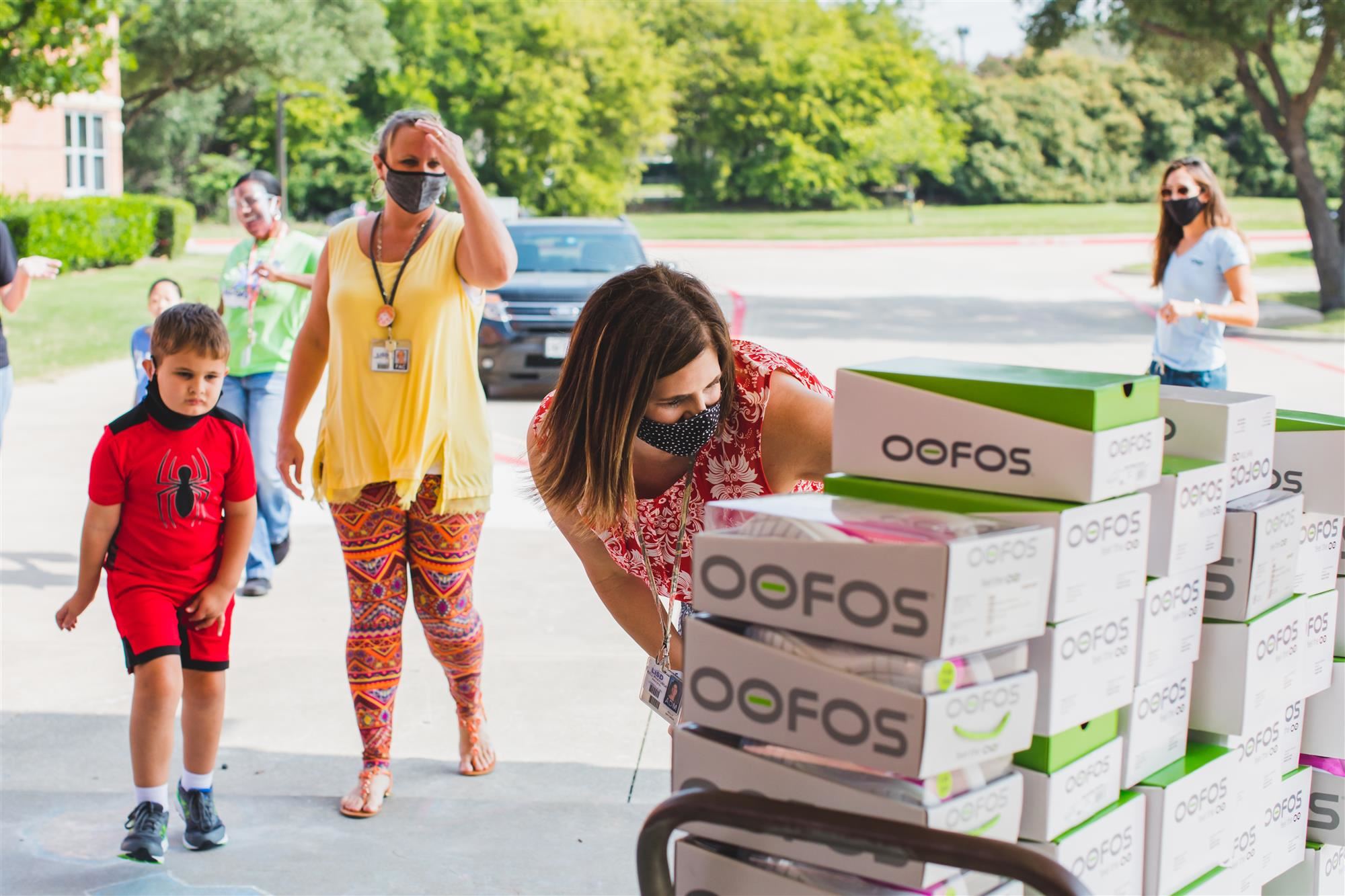 "Paula was excited because she thought she was going to get a discount when she ordered her next pair of shoes," Hayunga said. "Well, a week later, Nick called to share that OOFOS wanted to give shoes to the entire staff."

According to OOFOS, the brand will donate more than 3,000 pairs of shoes to 25 schools nationwide by the end of September. In addition, the brand wants to ensure teachers across the country get the support they need as they begin the school year. OOFOS offers special benefits for teachers on its website oofos.com, allowing teachers to get a pair of shoes, no matter where they are.

"Thank you to Nick Rivera, with assistance from Natalie Bullock, both from OOFOS for acknowledging our hard-working staff," Paterson said. "We are so grateful for OOFOS allowing the Old Settlers staff to 'Feel the OO.'"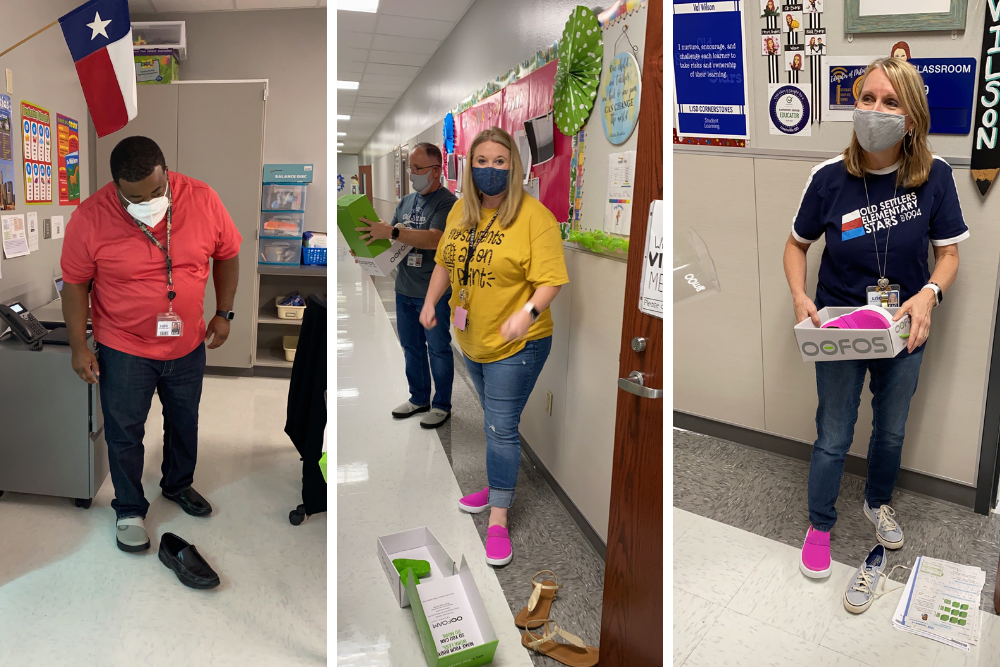 Check out NBC DFW's feature about the surprise HERE.


---

Old Settlers Elementary is a Flower Mound, Texas elementary school in the Lewisville Independent School District. Follow Old Settlers on Facebook and Twitter to see more from the Stars throughout the school year or Visit Best Schools in Texas for more information about joining the Lewisville ISD family.