Return to Headlines
Old Settlers Elementary Takes Care of Their Own
Educators enter the profession with a passion to share knowledge and make a difference in the lives of young people. From lesson planning and teaching classes to attending students' events and sponsoring after school activities, educators sometimes forget to take a moment for themselves.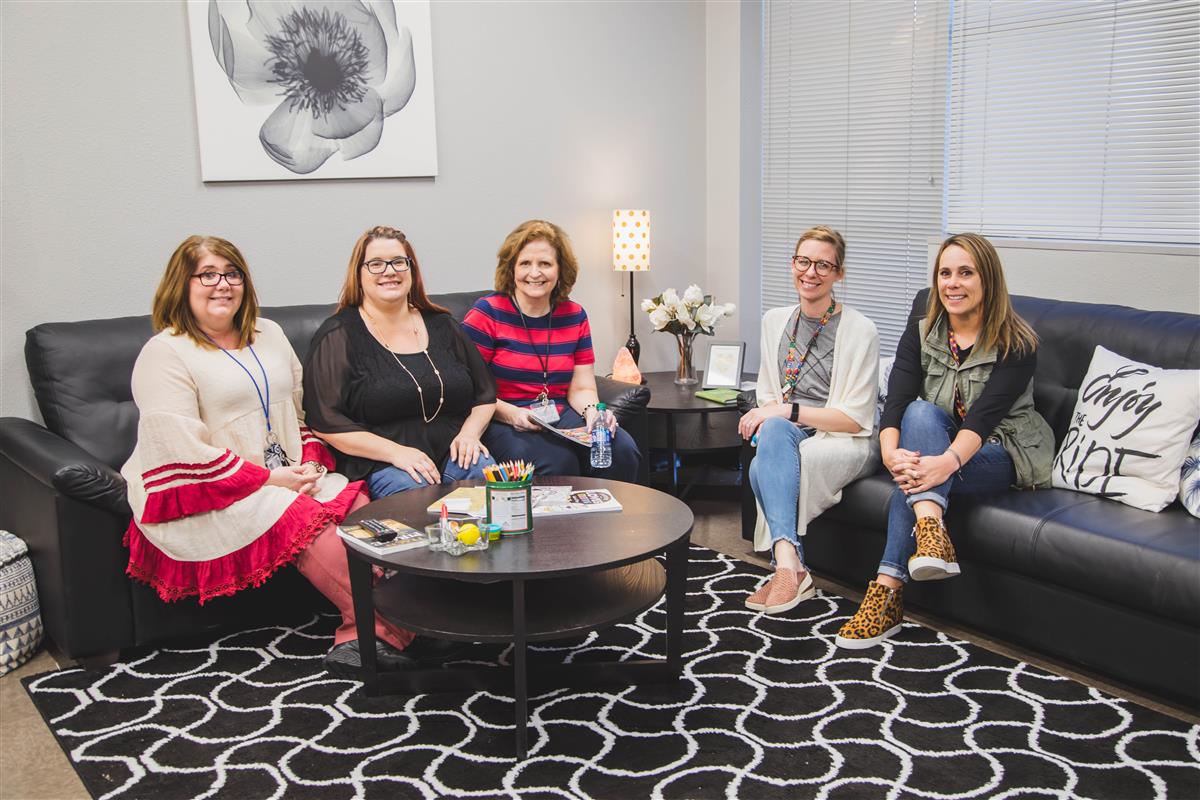 At one Lewisville ISD school, a group of staff members have come up with a way to ensure they and their colleagues manage their own self-care.

This school year, Old Settlers Elementary — wanting to focus on areas such as staff wellness — started a Culture Club comprised of four staff members — teachers Keri Baker, Wendy Bolding and Amanda Wilhelm; and counselor Angela Snyder. Through the Culture Club, Old Settlers' all-encompassing staff self-care program "Star Care" has taken flight.

"We brainstorm together and talk to the staff to figure out what the needs are or how the vibe is," Synder said. "And, we try to come up with ideas to help serve those needs."

Recently, the Culture Club came together with Principal Dr. Kelly Hayunga and Assistant Principal Traci Logue and discussed additional ideas and ways for "Star Care" to help positively impact emotional wellness and mental health.

"We all have those challenging days, especially in education," Logue said. "Instead of just talking about teachers being under so much stress, we thought, 'OK, so what can we do?' and we thought about creating a room where teachers could come and relax."

From there, "The Escape Room" was born. It isn't the stereotypical teachers' lounge, but is instead a space for staff members to "get away" and enjoy a bit of "me" time. The room is equipped with the essentials — calming scents, coloring books and stress relief toys. There are also couches, blankets as well as a television to play music or videos. Zero-gravity chairs and weighted blankets are even on the way.

"They can come during their conference period or lunch," Logue said. "I've sent some emails saying, 'Hey, if you need a break, sign up here' and it shows them 30-minute slots that are available. I'll then come cover their class, and they can come up here and relax."

Knowing the administration encouraged the implementation of Star Care and The Escape Room is appreciated by staff.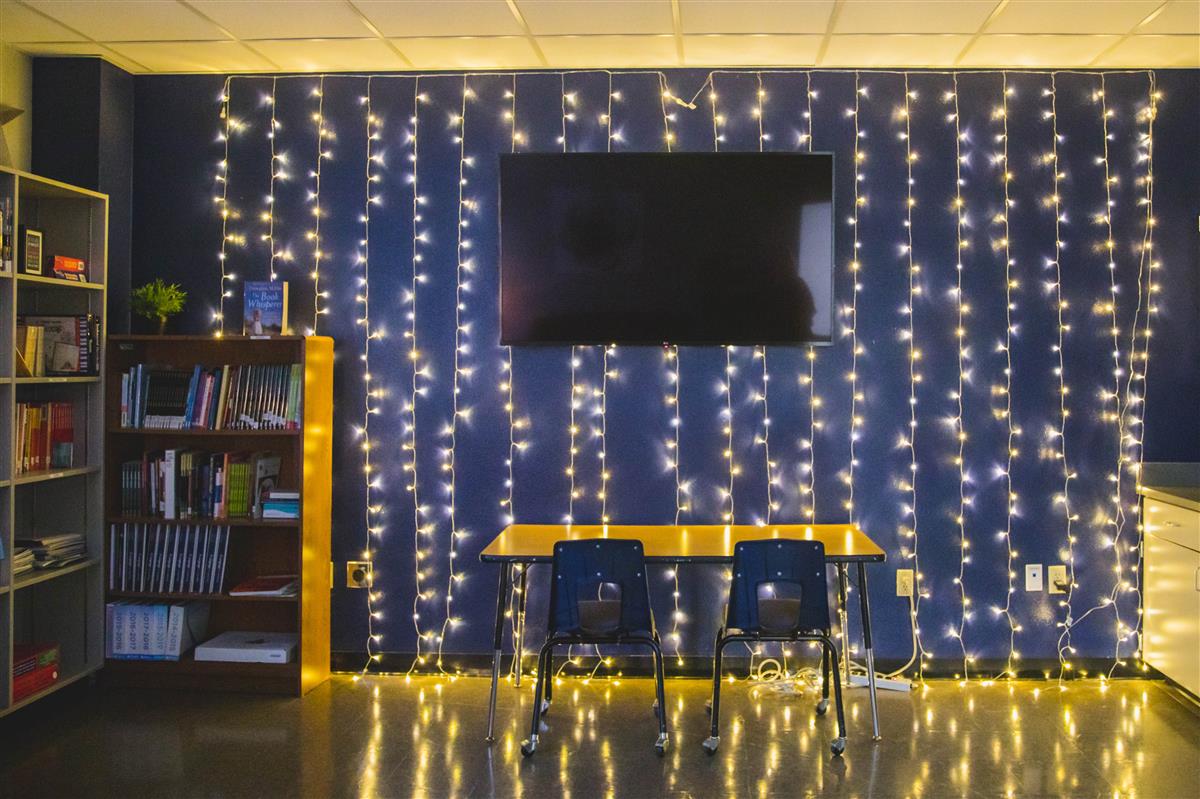 "It feels good to have our administration listen to us," Wilhelm said. "I'm sure they hear buzzing of things and hear about different stresses. It's great to have support in that way and that they listen to what we say, how we feel and want to help."

Baker added, "They didn't just acknowledge it — they stepped forward, and what a wonderful room and space for us to utilize so we can decompress when needed."

More is on the horizon for Star Care and The Escape Room. The Culture Club is actively working on a potential partnership with a local hospital and is looking into inviting mental health professionals to campus for tips on stress management.

"We also want to spotlight the information and resources provided by LISD's Guidance and Counseling," Logue said. "We want to show these resources are available and open up those conversations."

Another piece of self-care at Old Settlers is the mood meter hanging next door to The Escape Room. Dr. Hayunga put up the mood meter and created each staff member a "memoji." The purpose is to encourage staff to express how they're feeling, whether they are happy, sad or even tired.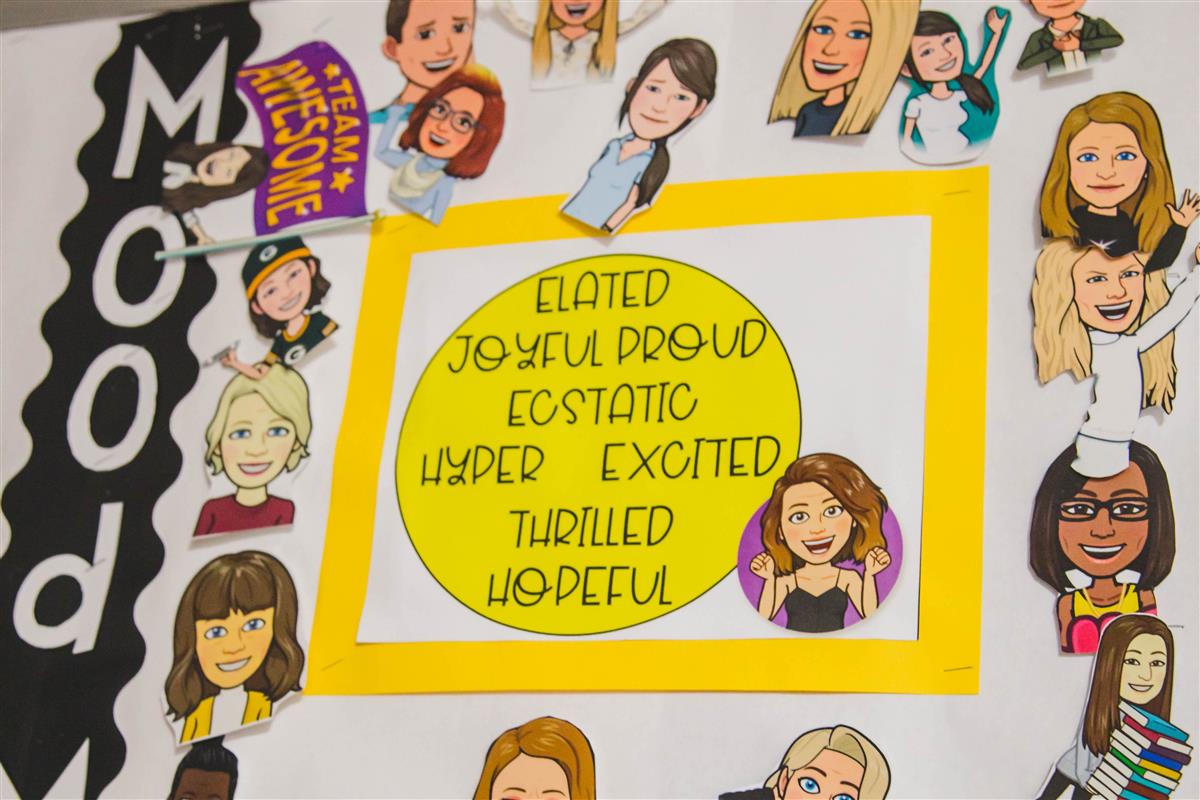 "People will go check on each other and see what they can do for each other," Logue said. "The mood meter helps us become more comfortable with sharing how we are feeling."

Snyder added, "If Dr. Hayunga sees someone's memoji is sad or mad, she checks in on them in a very empathetic way and sees what their needs are. It's very helpful for staff to be able to express their feelings with that support."

Fellow LISD schools have expressed interest in creating their own version of Star Care. In fact, Lewisville High School stopped by to visit The Escape Room and see if it was something they could do on their campus.

"It's important we, as a community of teachers, acknowledge that our jobs can be hard sometimes and that we are all here to support each other," Baker said.

The group agrees these self-care initiatives are helping them and fellow staff members realize sometimes they need to ask for help.

"We want to be superhuman," Logue said. "But that's not reality, and that's OK."

After all, educators are at their best when they take time to care for their own physical, emotional and mental health. Not only that, but practicing self-care also sets an example for students and shows them ways to stay healthy.

"This [initiative] allows you an opportunity to take care of yourself and each other and check in on one another," Wilhelm said.


---
Old Settlers Elementary is a Flower Mound, Texas elementary school in the LEWISVILLE INDEPENDENT SCHOOL DISTRICT. Follow Old Settlers on FACEBOOK and TWITTER to see more from the Stars throughout the school year or VISIT BEST SCHOOLS IN TEXAS for more information about joining the Lewisville ISD family.