Return to Headlines
LHS Killough 'Hearts' McAuliffe Elementary
Valentine's Day festivities began a day early for Pre-K students at McAuliffe Elementary, as they were visited by special buddies from LHS Killough's Child Development classes.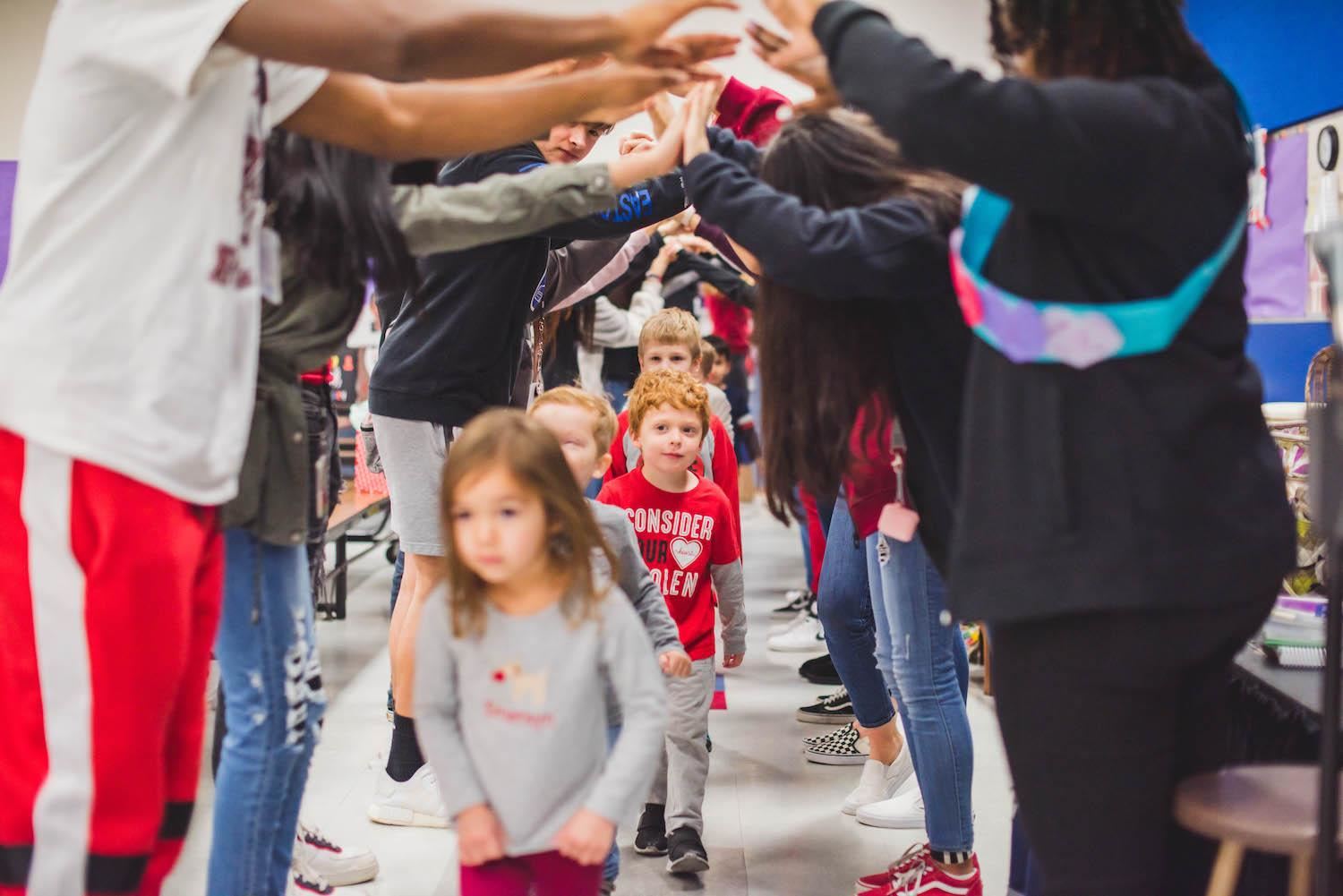 "We love having high school kids on campus and I especially love connecting with Lewisville High School Killough," McAuliffe Principal Jennifer Mattingly said. "We are so fortunate to do so much with our Marcus High School feeder pattern, but this connection with LHS Killough gives the kiddos an even bigger feel of Lewisville ISD and how it's one, big family."
The LHS Killough classes brought holiday decorations, fun stations, snacks and custom Valentine's Day boxes for each Pre-K student, all to help experience their classroom unit on preschool-aged children.
"Our students are starting to understand what kids this age are capable of," LHS Killough Family and Consumer Sciences teacher Kim Sullivan said. "They were able to make stations that were age-appropriate for these students."
Booths included activities such as crafting cereal necklaces, making heart bead crafts, stirring up a snack mix and playing a movement game.
"Days like this really give our students that hands-on experience," Sullivan said. "I can teach all day, but when they are physically here and get to see the kids and how they behave and interact, that's the best kind of learning."
One of the rotation booths was a classic — sharing cards and gifts in Valentine's Day boxes.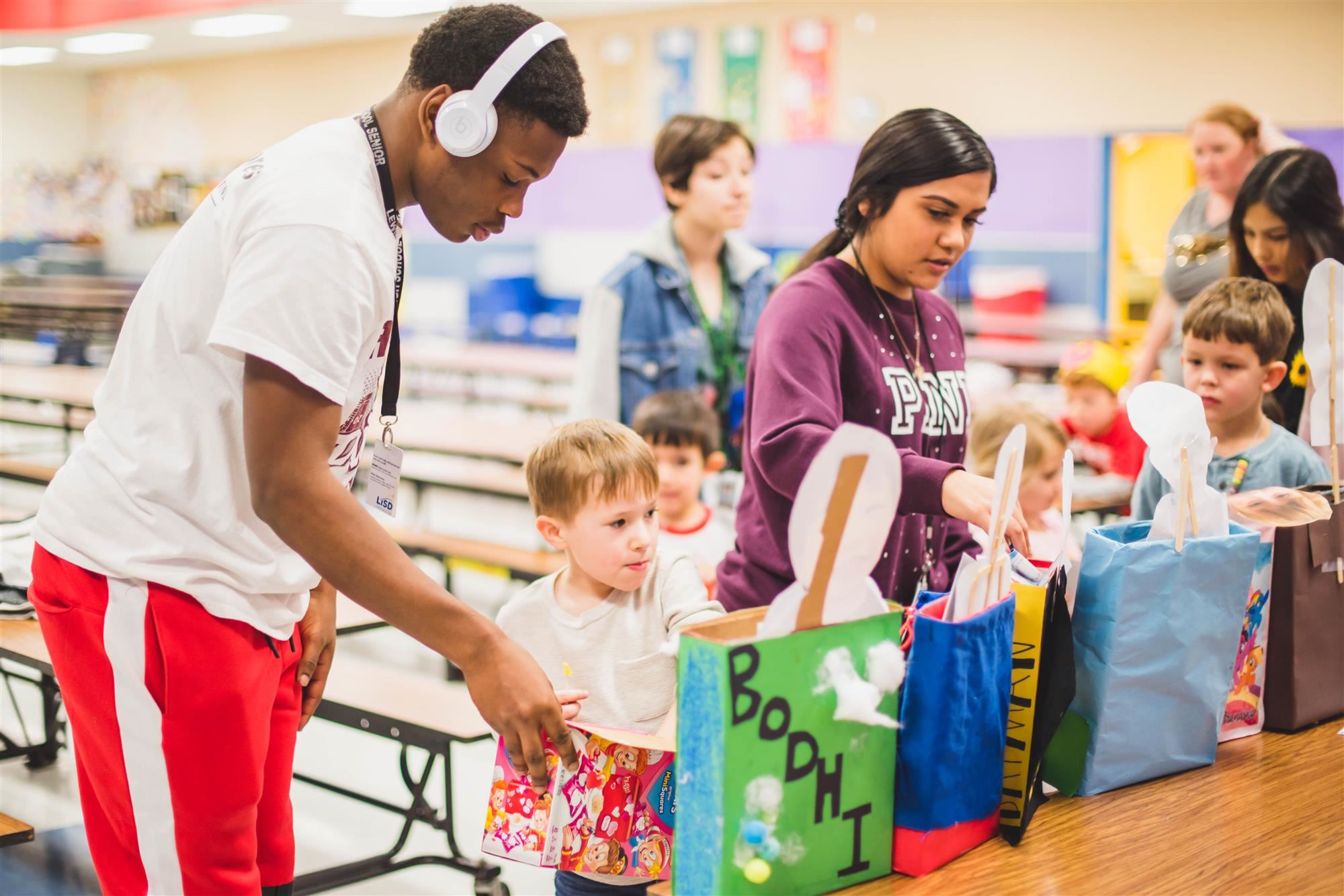 The older students were assigned a Pre-K buddy, long before the party, and they used a list of the younger students' likes to create a custom box, just for them.
"For my kid, I chose a superhero theme," LHS Killough student Michael Hernandez said. "It's all blue with a Superman logo and a cape in the back."
Other custom boxes were decorated with things like trains, popular cartoon characters, sports equipment and chocolate-chip cookies. They were topped with photos of each student in the Pre-K class, making it easy to find the card recipients.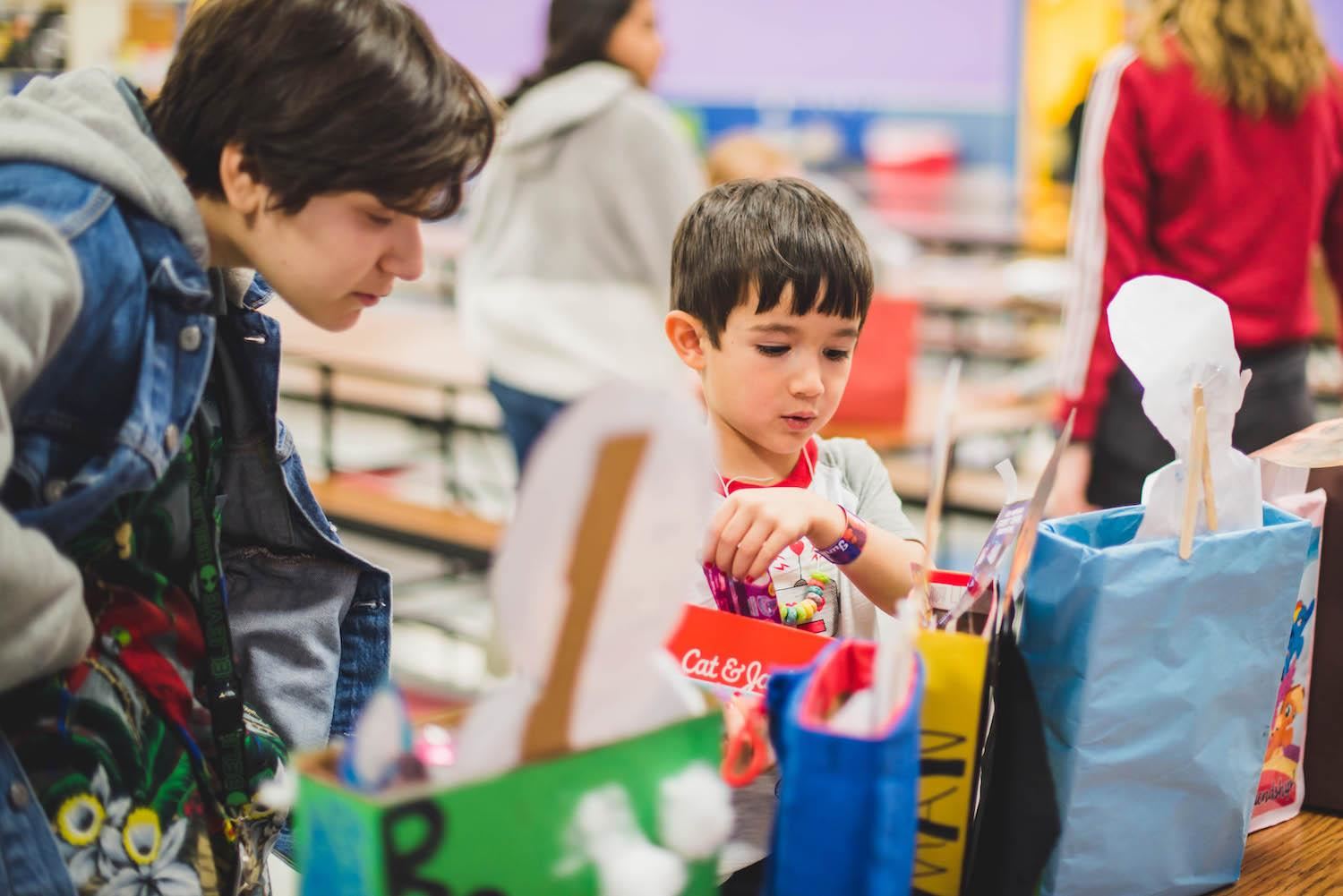 As some of the Killough students worked each booth, others rotated along with their buddies, guiding them through each activity and getting to know them along the way.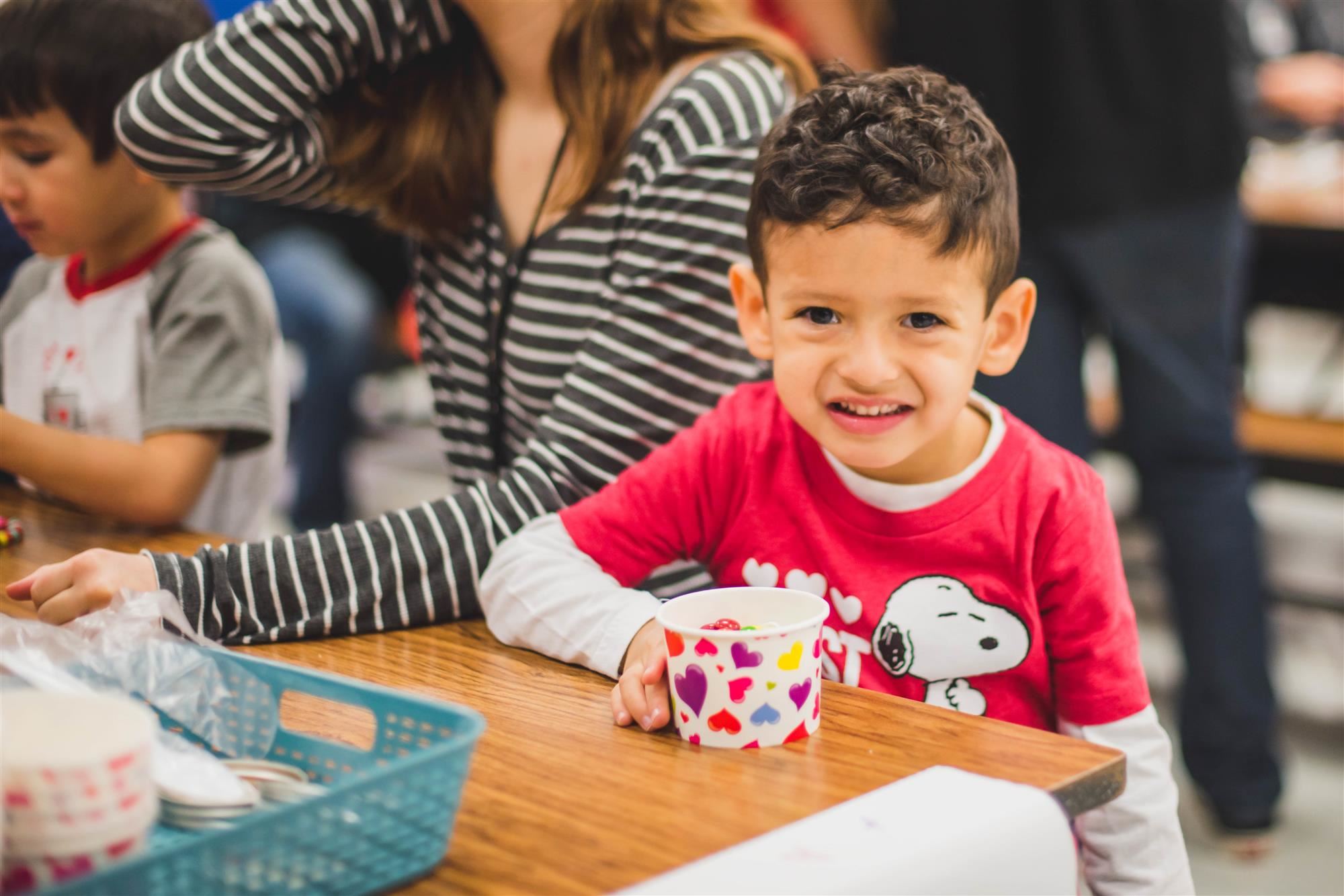 "Today was fun," LHS Killough student Angelina Burkett said. "It's cool to spend time with them and see them because they're so sweet."
Hernandez agrees.

"It was really good for us to come and interact with the kids," he said. "Not just for them, but for us too."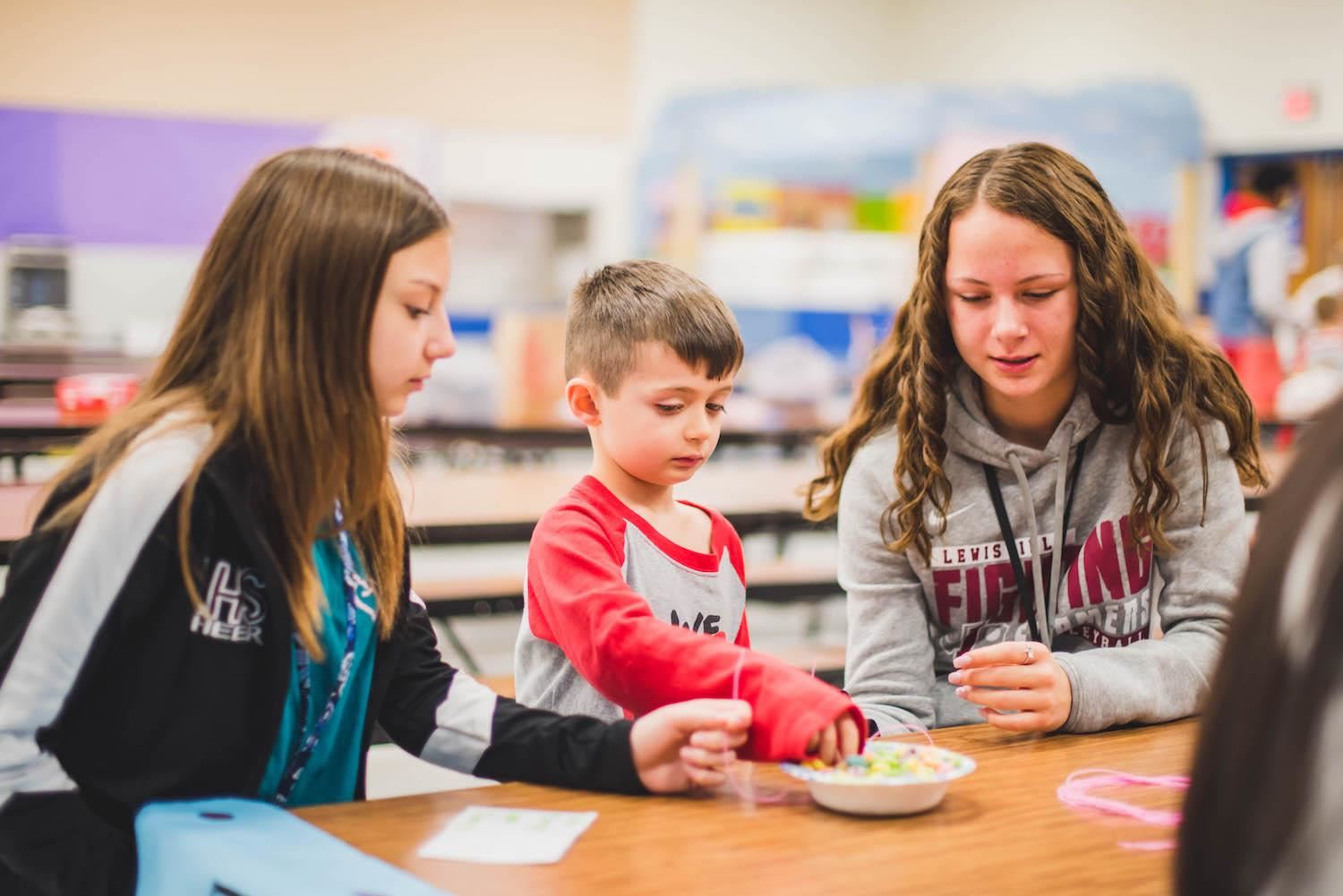 These budding friendships don't stop after the holiday is over. LHS Killough plans to come visit their Pre-K friends again, later in the semester, as they work to create surprise custom books for their buddies.
Another moment, sure to be just as impactful.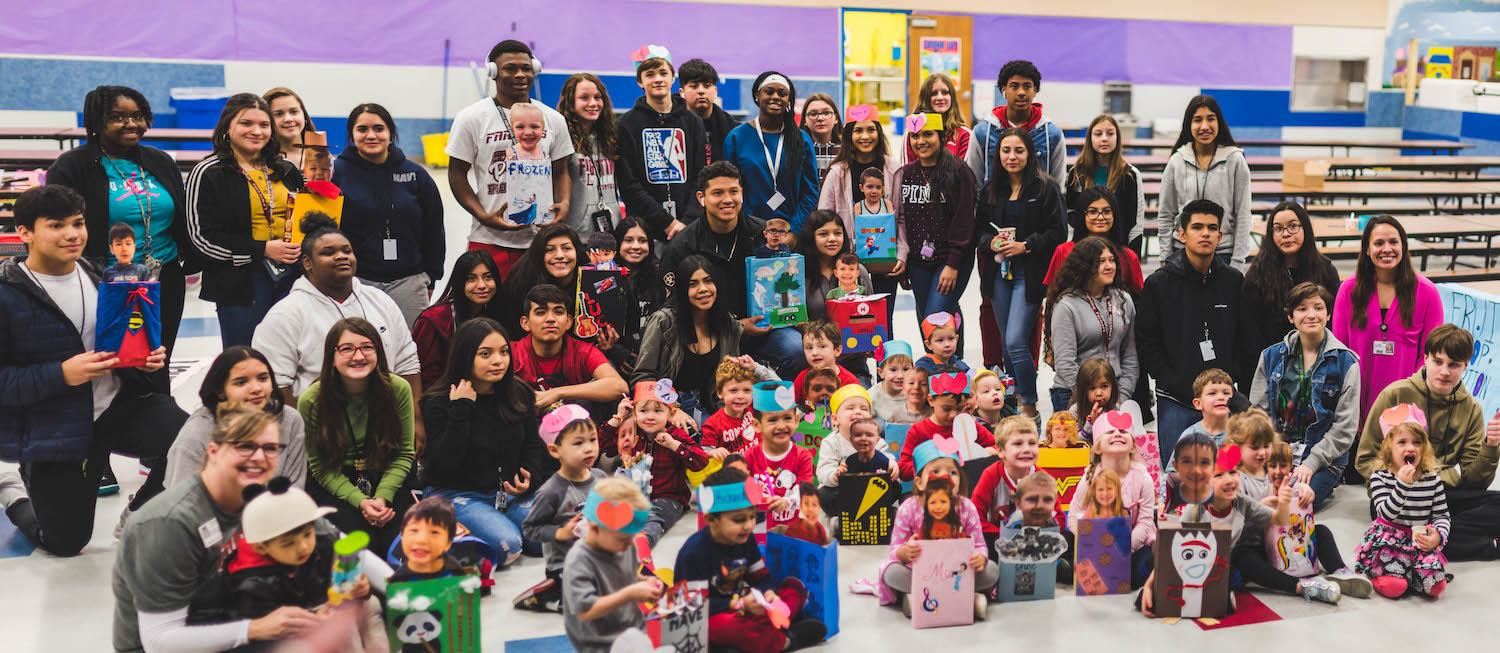 "I think the high school kids can see they are making a difference," Mattingly said. "They can just watch the little ones' eyes light up and feel good about what they're doing. That connection is what makes learning meaningful and exciting."
---
Lewisville ISD's Pre-K program serves curious and eager minds with hands-on learning experiences aimed at nurturing a love of learning. Every Pre-K class in LISD has a certified teacher and a trained paraprofessional who work together to provide enriching experiences for students. Learn how to enroll by visiting the LISD Pre-K website. Follow along with McAuliffe Elementary on Facebook and Twitter to see more student experiences throughout the year.