Return to Headlines
Music and Movement in Pre-K
Moving, grooving and imitating zoo animals, Pre-K students from across Lewisville ISD (LISD) and their families gathered at the Technology, Exploration and Career Center East (TECC-East) for a night of music and movement.
LISD's Early Childhood Program has hosted several events this year, in the evenings, for families to spend time learning together and building relationships.
"We want to connect with our pre-kindergarten families by building strong partnerships with them from the start, and in as many ways possible," LISD Early Childhood Literacy & Programs Administrator Heidi Veal said. "An important component of our Early Childhood Programs is intentional family engagement."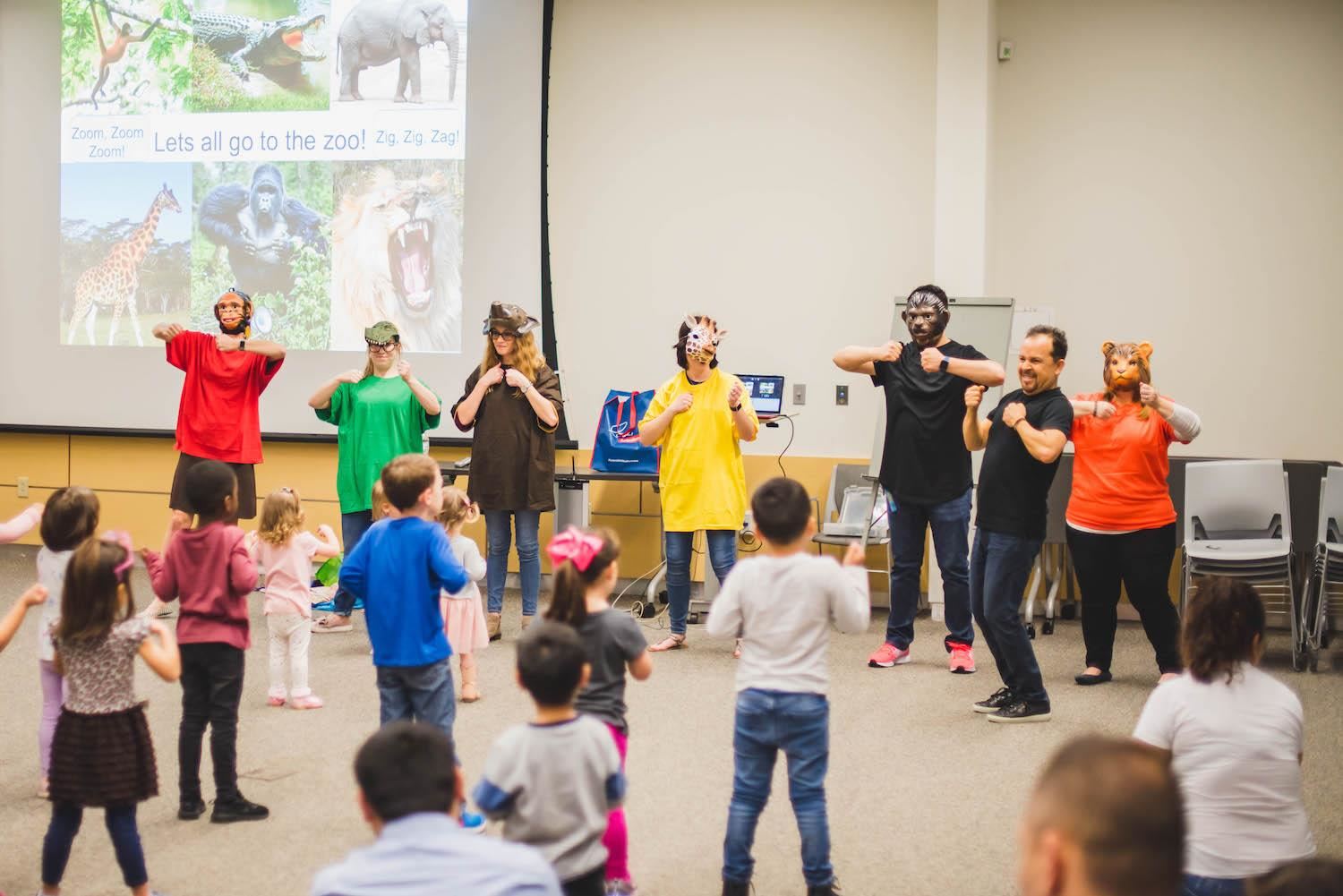 The Family Engagement Music and Movement Concert was led by Dr. Mike Longoria, who has a Ph.D. in early childhood education and 25 years of early childhood experience in the capacity as teacher, administrator, university professor and recording artist. His program was a way to bring families together and empower them to support their child's growth and development.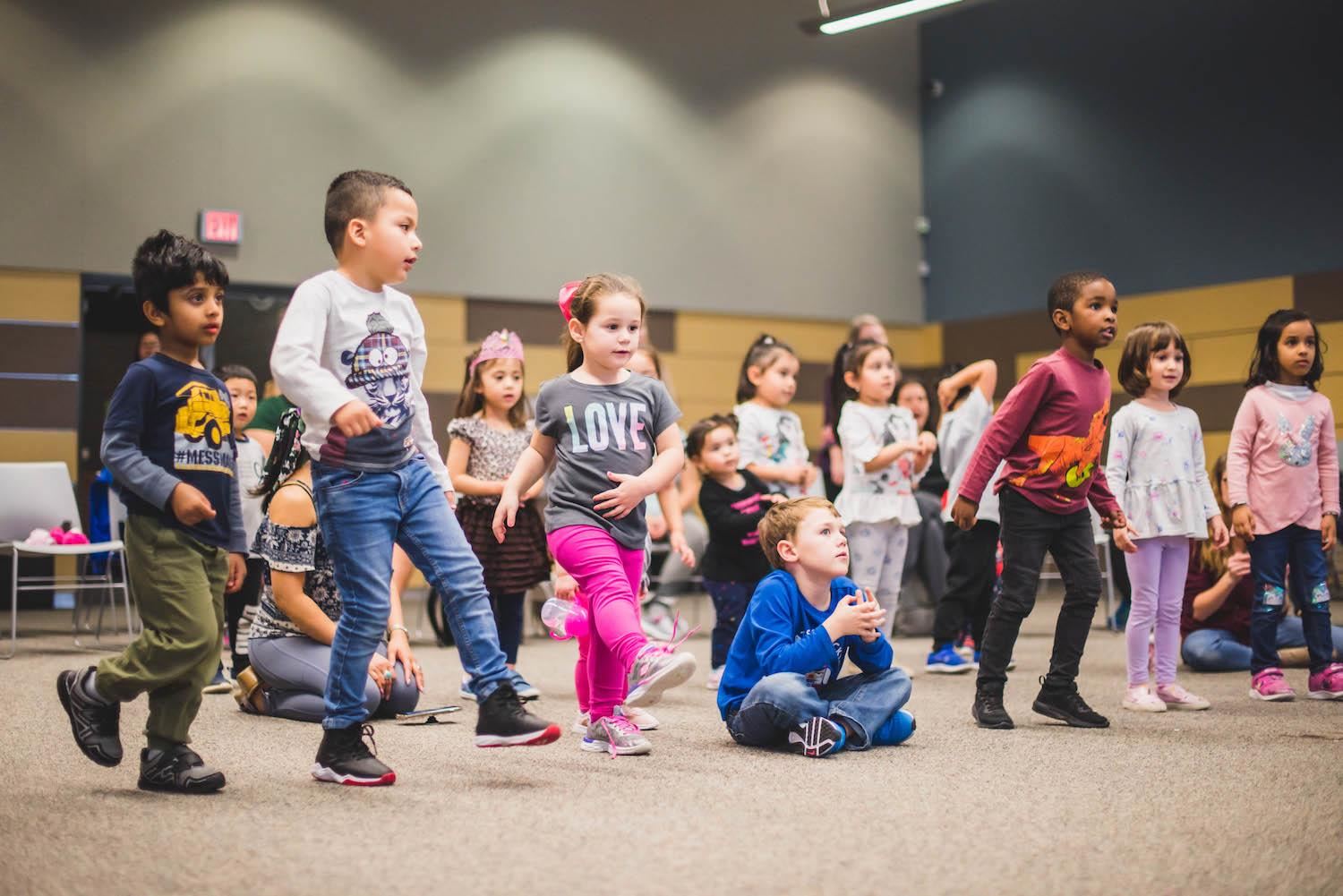 Before the concert, Dr. Mike brought his teaching knowledge to LISD teachers during their professional learning day.
"Dr. Mike Longoria is an early childhood expert and forever a teacher at heart," Veal said. "He facilitated a full day of professional learning specifically designed for pre-kindergarten teachers and instructional assistants. His workshop focused on research-based approaches for infusing movement and music into all aspects of teaching to support our student's cognitive, linguistic, physical, mental, social, and academic development."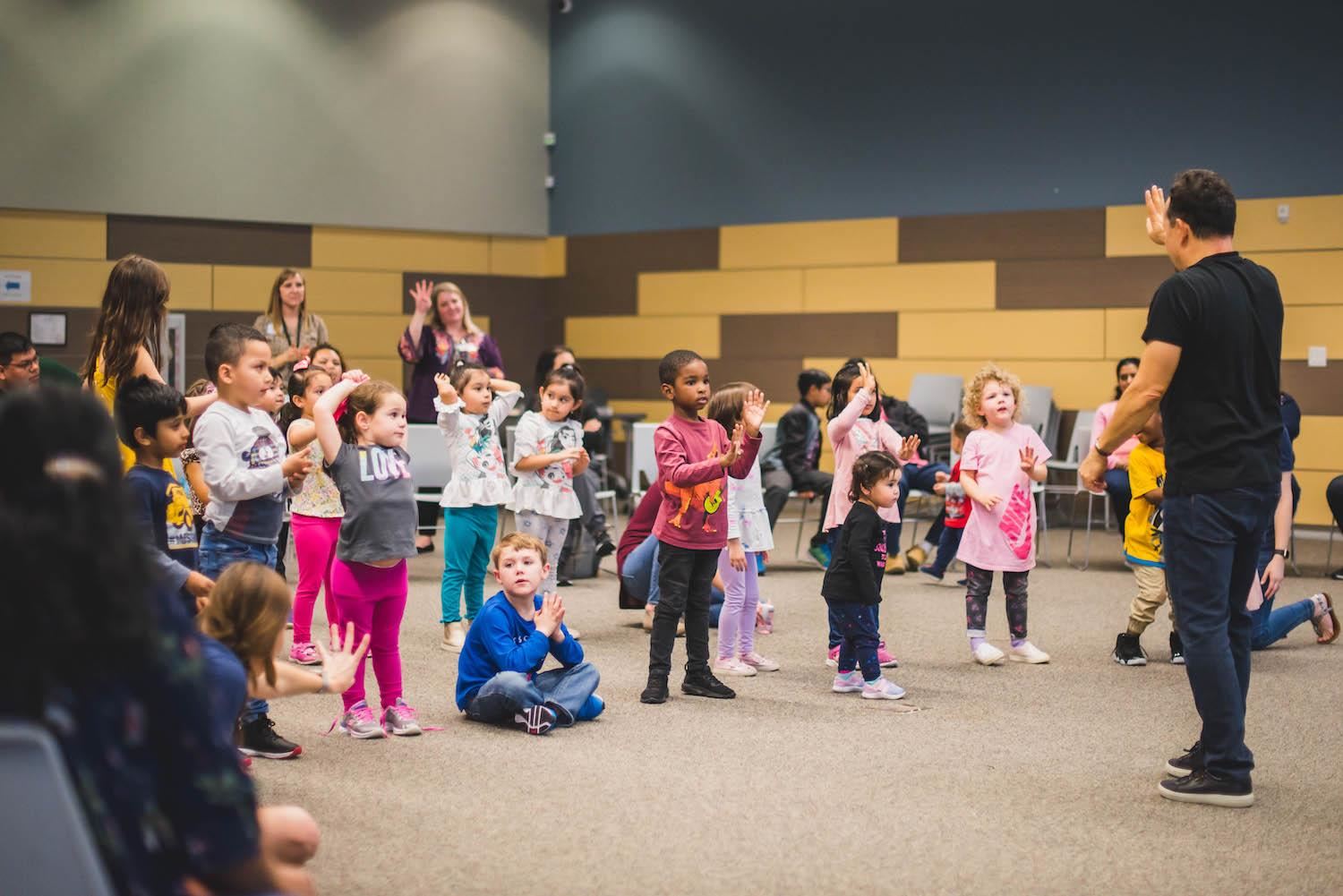 Teachers around the district have already started integrating these ideas into their learning.
"Young children naturally learn about the world through their five senses," Veal said. "The more senses we can engage, the stronger and longer lasting the learning. When kids learn with music, gestures, rhythm, and movement patterns it engages more parts of their brains and helps their brains create stronger, long lasting and more plentiful connections. Like Dr. Mike says, 'This form of teaching not only makes learning fun and exciting, but more importantly, it meets the needs of ALL children.'"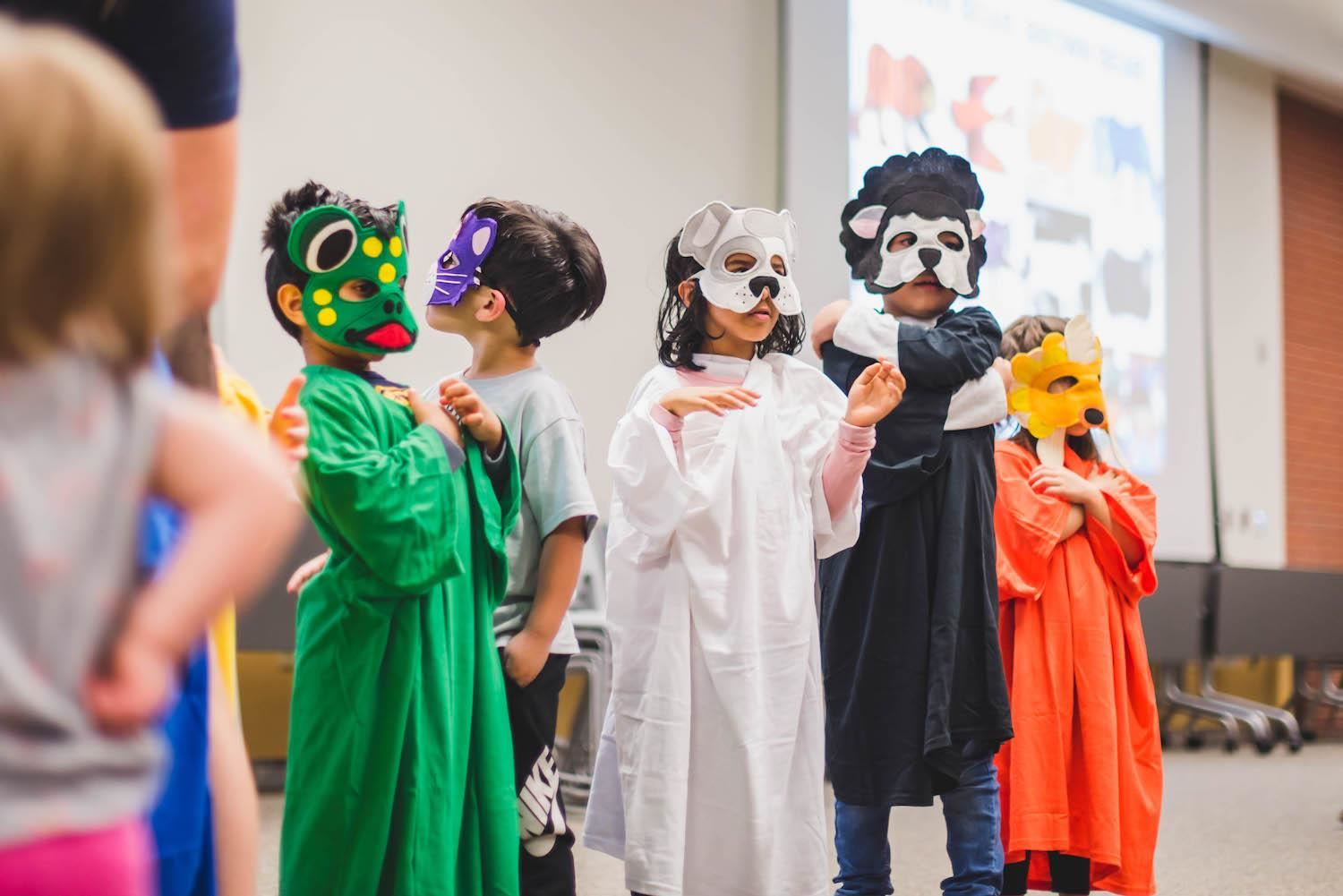 The senses were powered up for the Music and Movement Event with Dr. Mike. Students and their families danced around the room, were encouraged to make sounds, clap, sing and high-five one another. Some of the music included modern takes on classics like "Wheels on the Bus," where a few new alphabet tunes like "Dino the Dinosaur," teaching the letter "D" were introduced.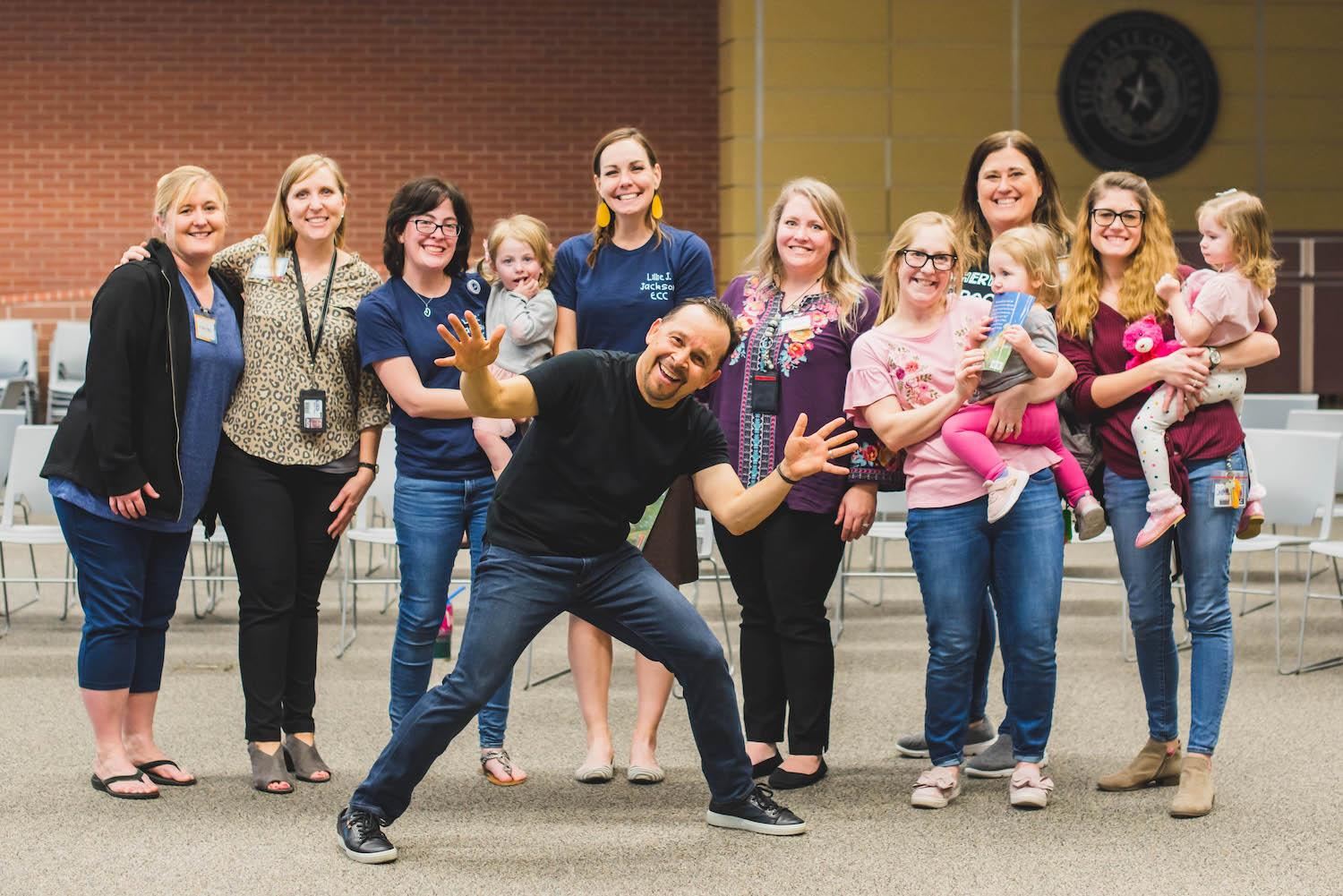 Next up for LISD's Early Childhood Program include "Time for Kindergarten" parent meetings for Pre-K families transitioning to kindergarten in the fall, where parents can learn the ins-and-outs of what to expect during the next school year.
"In April, we have one more family engagement event for Pre-K families in the Marcus, Flower Mound, and some Lewisville High School feeder-pattern schools on April 14 from 5-6 p.m. at Wellington Elementary," Veal Said.
Early Childhood can't wait to see your family.
---
Lewisville ISD's Pre-K program serves curious and eager minds with hands-on learning experiences aimed at nurturing a love of learning. Every Pre-K class in LISD has a certified teacher and a trained paraprofessional who work together to provide enriching experiences for students. Learn how to enroll by visiting the LISD Pre-K website. Follow along with #LISDpk on social media to see more throughout the year.