Return to Headlines
Lillie J. Jackson ECC Moves to the Music
Lewisville ISD's youngest learners from Lillie J. Jackson Early Childhood Center are exploring new things every day, both in and outside of the classroom. With their families by their side, students recently had a unique concert opportunity after school, where silly dances and loud singing were more than welcome.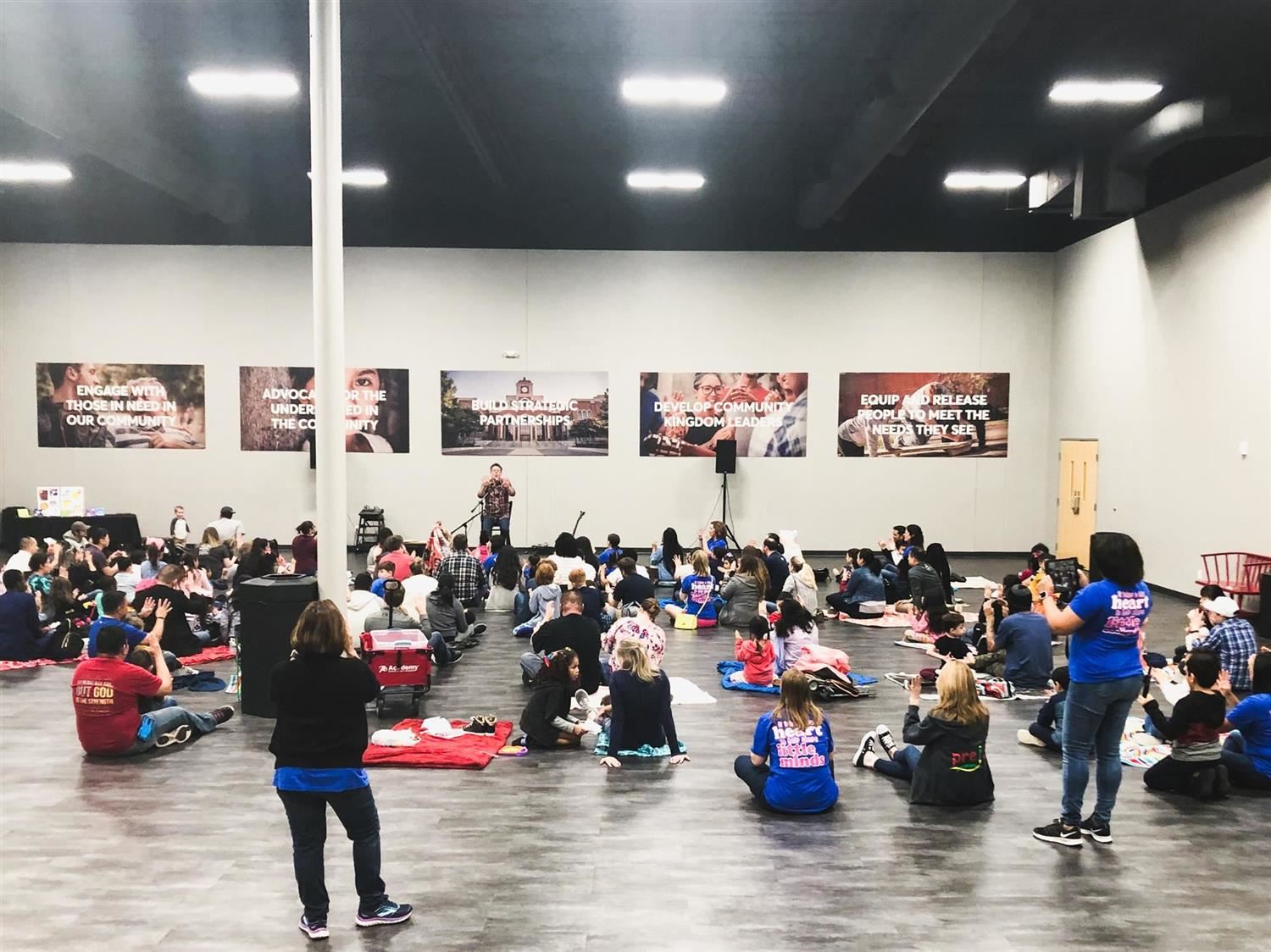 "We knew we wanted to host a family concert but didn't have enough space in our building," Lillie J. Jackson Assistant Principal Carol Argumaniz said. "We asked Valley Creek Church's Lewisville campus if we could use their facilities and they were gracious enough to host."
This idea began to form as Lillie J. Jackson's leadership team met this past summer. Music and Movement teacher Gloria Gould met an educational musician at a convention and thought he would be another wonderful way to share the love of learning with students.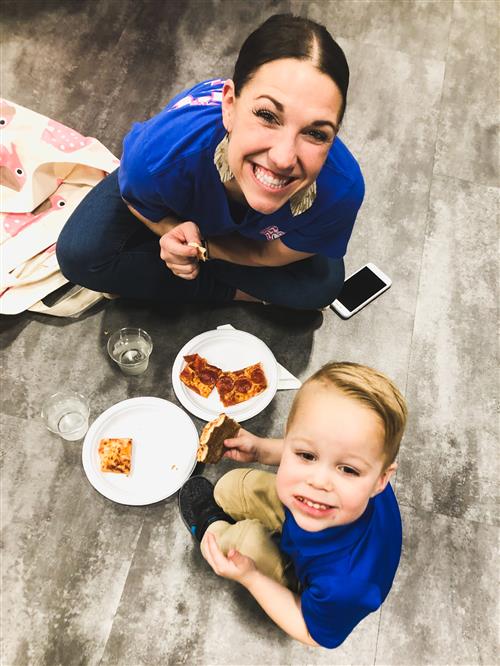 Award-winning musician and author Jim Gill hosts workshops for teachers and librarians, focusing on musical play for young children. As a child development specialist, he sees the opportunity to spread the value of play, while connecting it to school readiness, as well as math and literacy development.
"He has this amazing joy for what he does and it totally shines through when he's in his element," Gould said. "His joy is infectious and his passion is so powerful. I knew he was exactly what we needed for our first family concert!"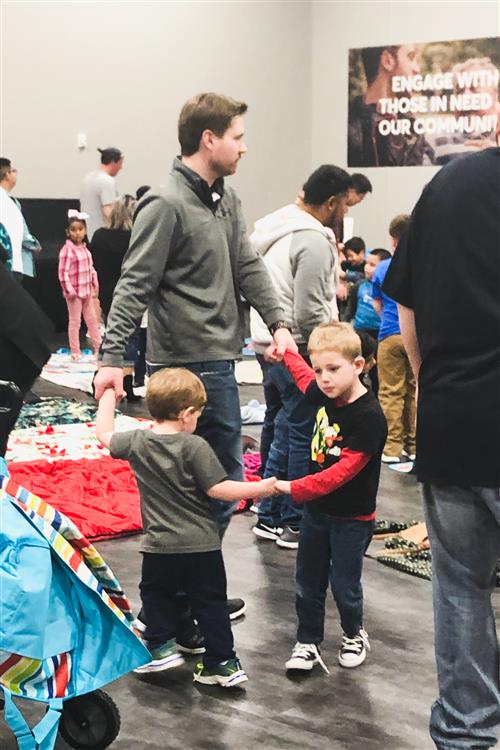 For the special evening, Lillie J. Jackson parents and families gathered to dance, learn and play together. Since many were coming from other Open House events at nearby elementary campuses, Valley Creek Church provided dinner for all families in attendance. This helped them save time and attend, without having to worry about dinner for the night.
As the concert began, Gill led the way with a banjo and vocals as families and students learned to clap with the beat and act out parts of each song, including jumping, twirling and plenty of toe-tapping.
"He sang and played the banjo," Pre-K student Landry Decena said. "He was fun."
"We are always telling our parents that we teach academics through play, but this was our very first time to give them a real hands-on experience to learn how to do that in a family-friendly environment," Argumaniz added.
With such a successful event, moments like these are sure to continue for the school and its families.
"This was our very first time we had ever hosted an event like this," Argumaniz said. "We have already been asked by parents, staff and community partners to make it an annual event."
See more pictures from the Jim Gill concert on Lillie J. Jackson's Facebook page.


---
Pre-Kindergarten is available at select Lewisville ISD campuses, including Lillie J. Jackson Early Childhood Center, and is FREE for those who qualify. Learn how to enroll your child at LISD.net/PreK.