Return to Headlines
Lakeland Elementary receives surprise Act of Kindness from Dallas Cowboys, Ashley HomeStore, Kendra Scott
Teachers and staff at Lakeland Elementary encourage and spread kindness to each student every day on campus. This time, with the help of Ashley HomeStore, the Dallas Cowboys and Kendra Scott, a special surprise and act of kindness was revealed just for the teachers on Tuesday morning.
The entire Lakeland campus, along with members from LISD's administration, gathered in the school gymnasium for a pep rally and presentation headlined by Dallas Cowboys defensive lineman Neville Gallimore, who revealed that Lakeland was the recipient of Ashley's Act of Kindness where the teacher's lounge received a total remodel.
The teacher's lounge was re-painted and re-designed with new furnishing, artwork, appliances, and accessories from Ashley HomeStore. The new-look lounge gives teachers a comfortable, contemporary setting to plan lessons, collaborate with colleagues, grab coffee, and simply enjoy a break before or after class.
"Lakeland has one of the most dedicated staff and they deserve this so much!" Lakeland Principal Vanesa Asbun said. "Our team commits to every single student in a way that is unique and beyond special. I can't express how proud and honored I am to work alongside every single one of them, and to be part of the LISD team! The Ashley Acts of Kindness with the Dallas Cowboys and Kendra Scott event has truly been a dream come true for all our Lakeland staff."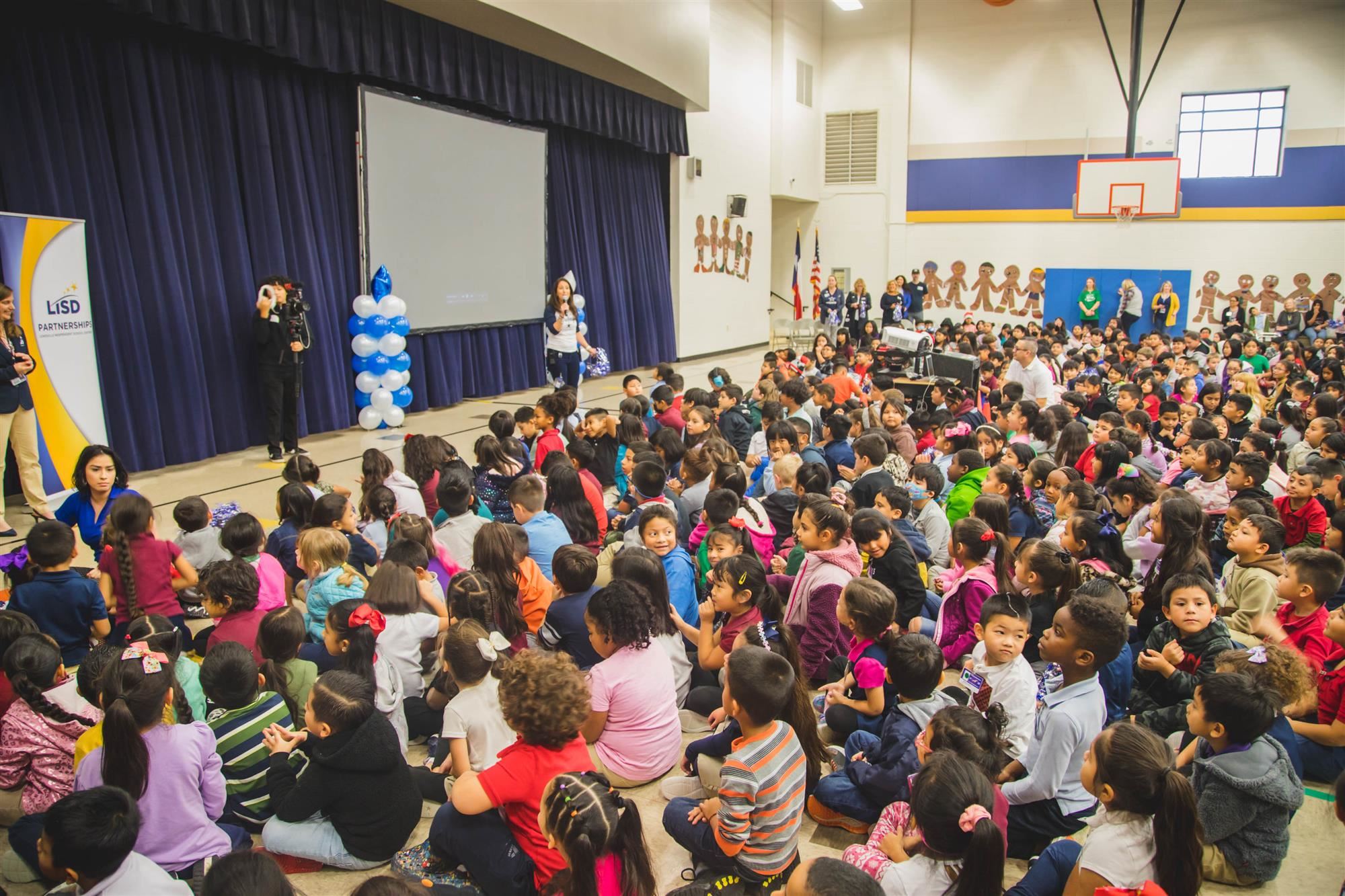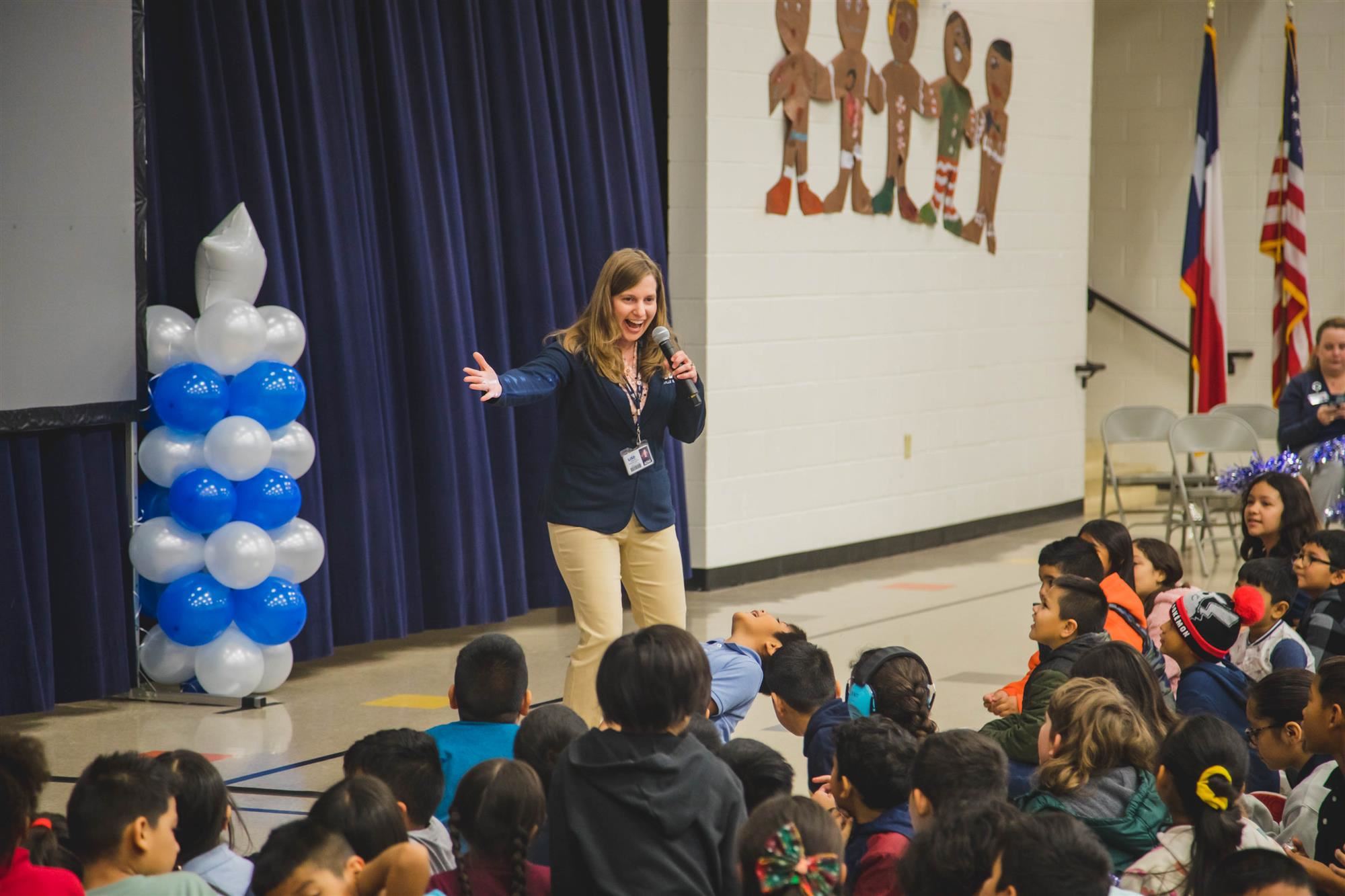 The new-look teacher's lounge is part of a half-million-dollar Acts of Kindness pledge by the Dallas Cowboys and Ashley HomeStore to refurnish spaces which make a difference in the lives of others.
"It's wonderful to give to teachers who give so much of themselves," said Brittany Stone, partnerships and community specialist for Ashley HomeStore.
Teachers were told by campus administration that there was a pipe burst in their lounge to allow for the room to be blocked off over the last few weeks for the remodel. So once the before-and-after video was played for the staff this morning, and they realized the "pipe burst" was really for a remodel, every teacher was overcome with emotions and hugging one another, eager to check out their new-and-improved space.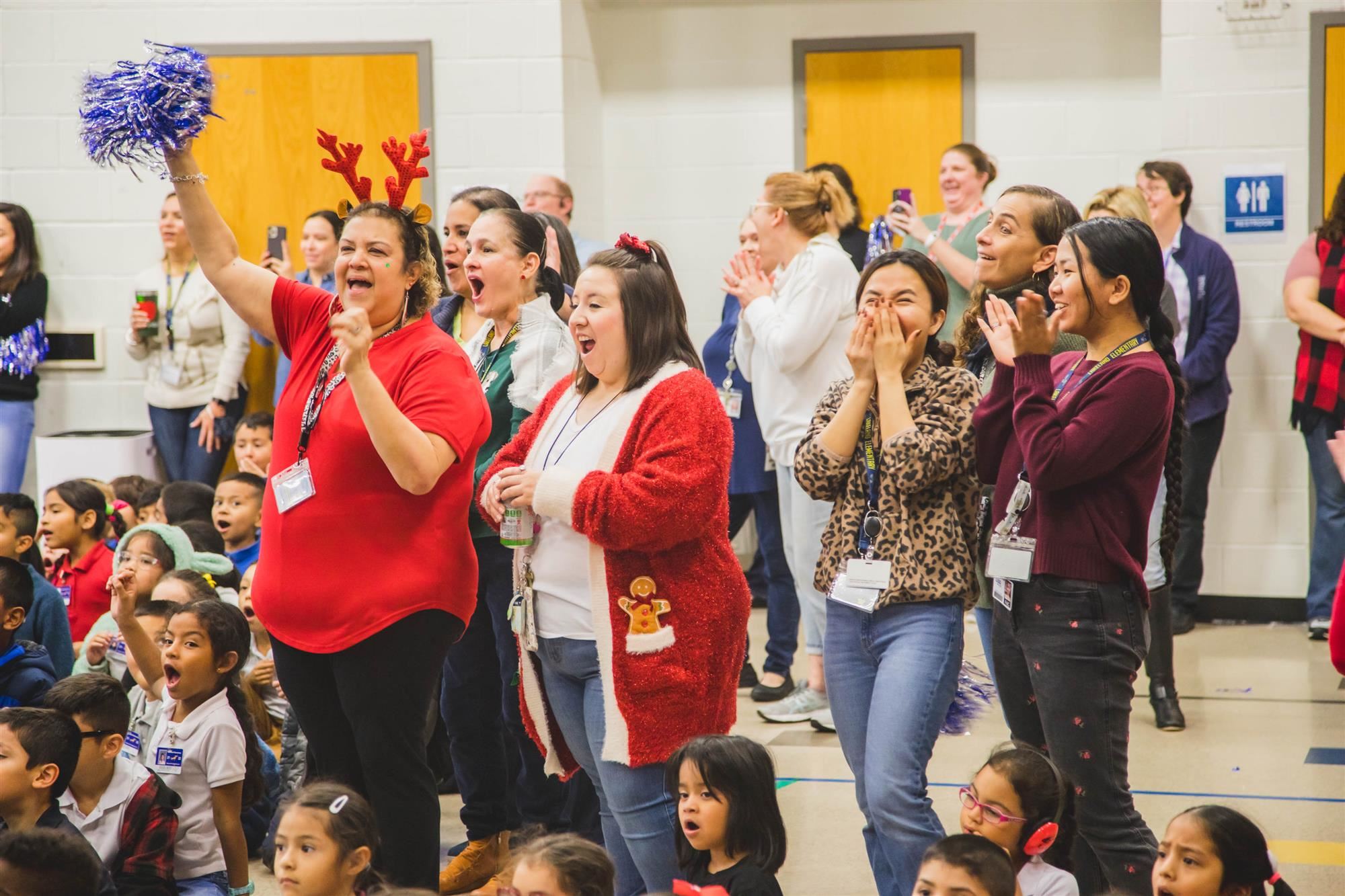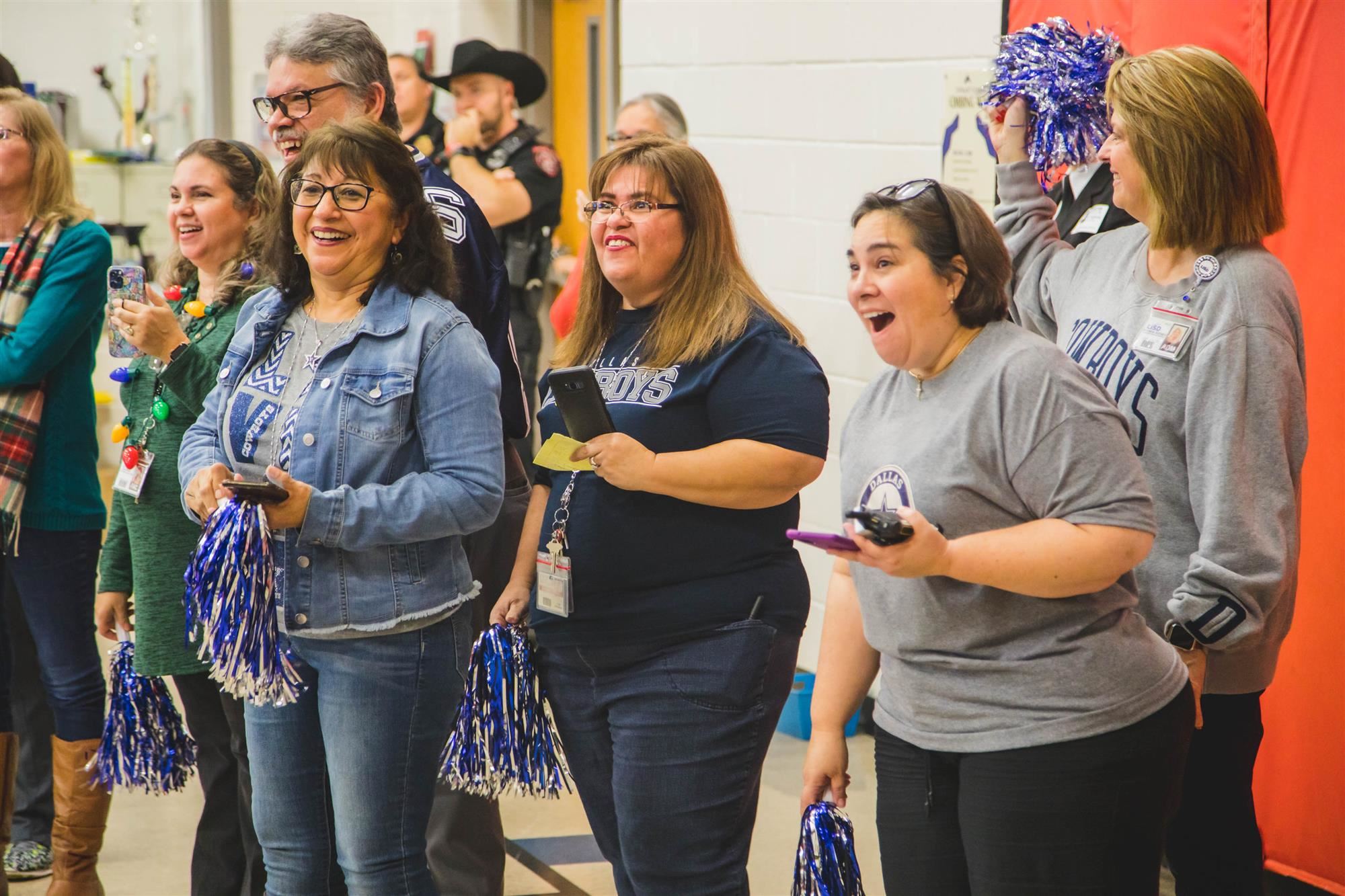 "I've been [at Lakeland] around 13 years and we have never had anything happen like this before," kindergarten teacher Stacey Corbett said. "The lounge was a very dry and traditional space before. Now with the soft colors in the room, the peace that comes with it, it's a beautiful place to relax and eat and be able to fellowship with teachers."
Ashlynn Lurkens, fifth grade teacher at Lakeland, said her initial reaction was "overwhelmingly grateful." Lurkens added: "We have been working all year on teaching our students about showing appreciation, so for the kids to see that modeled for us today and to just have this new space that provides some peace during the day, it's amazing."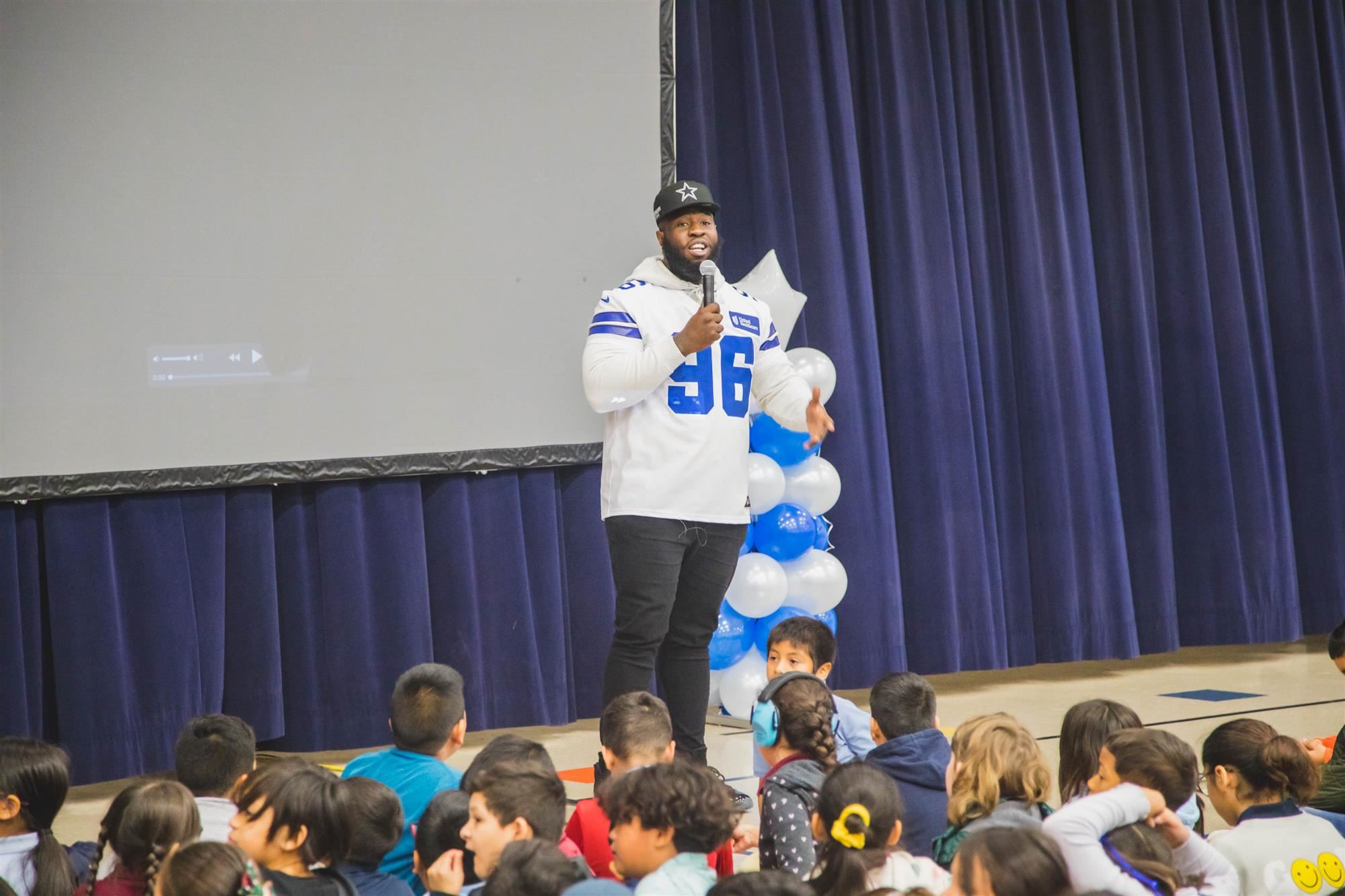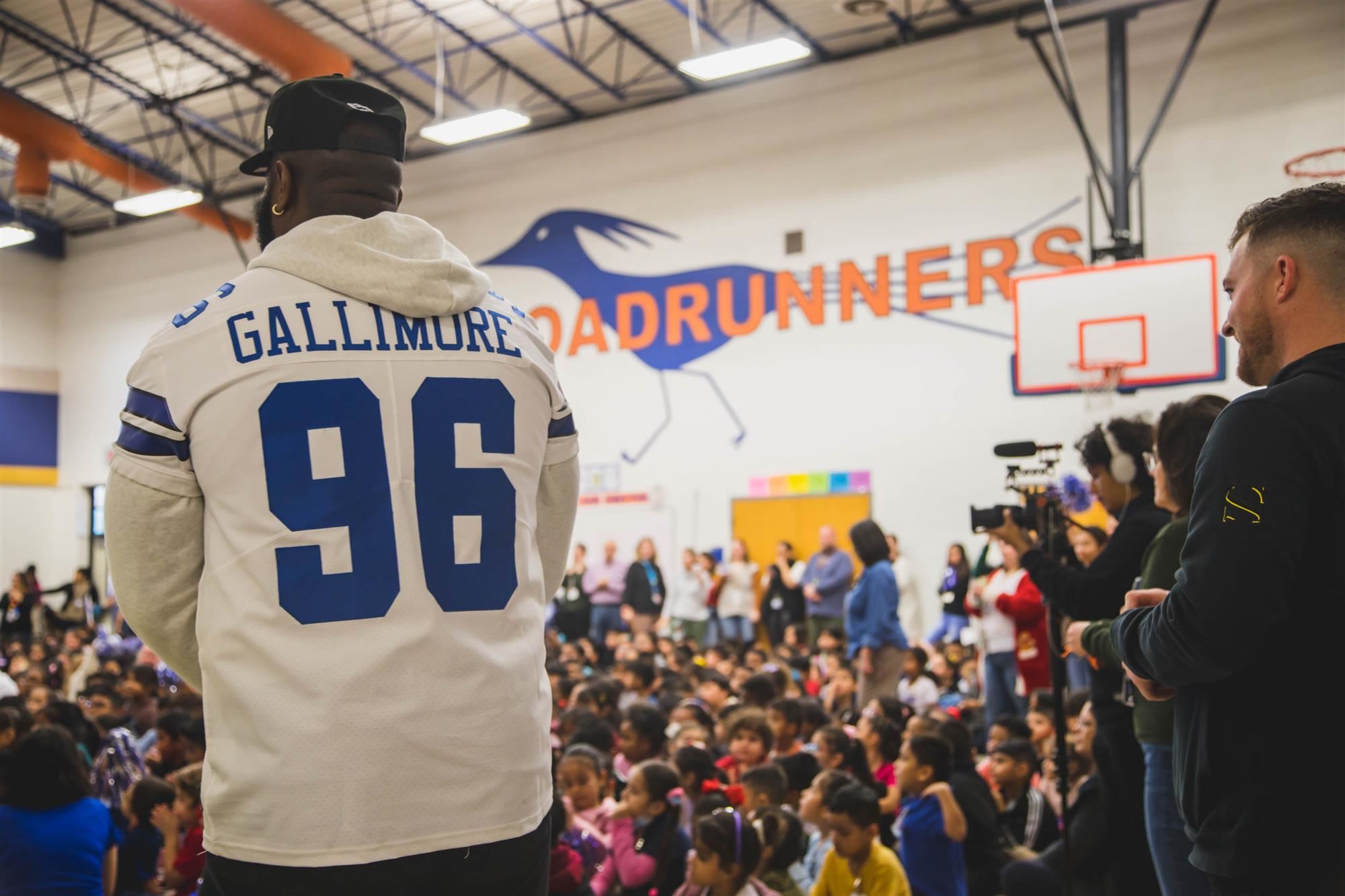 At the end of the pep rally, teachers were presented with a special gift from Kendra Scott as a thank you for their continued service to the students they teach and the community they serve.
If other businesses are interested in partnering with Lewisville ISD, email partnerships@lisd.net.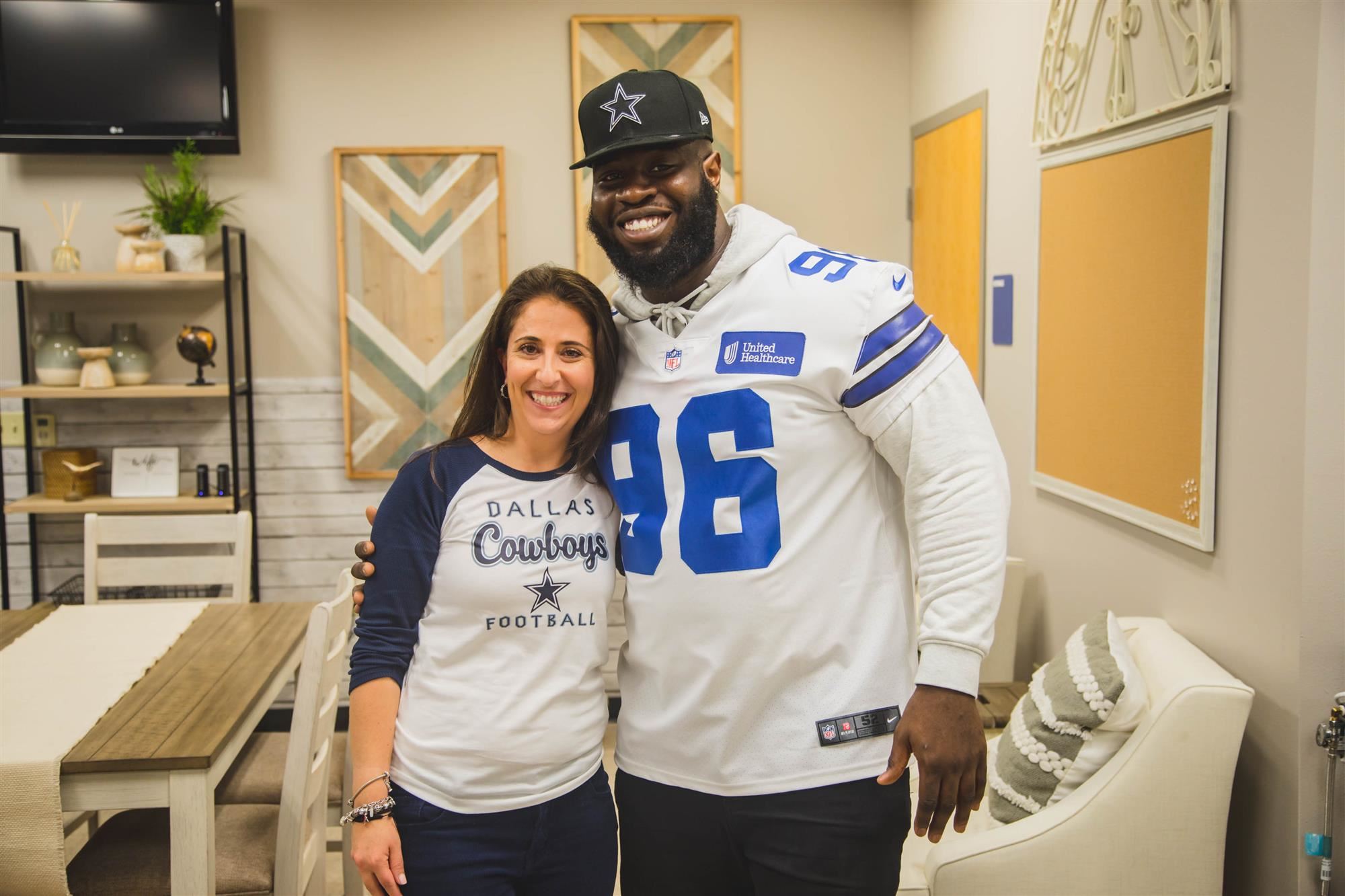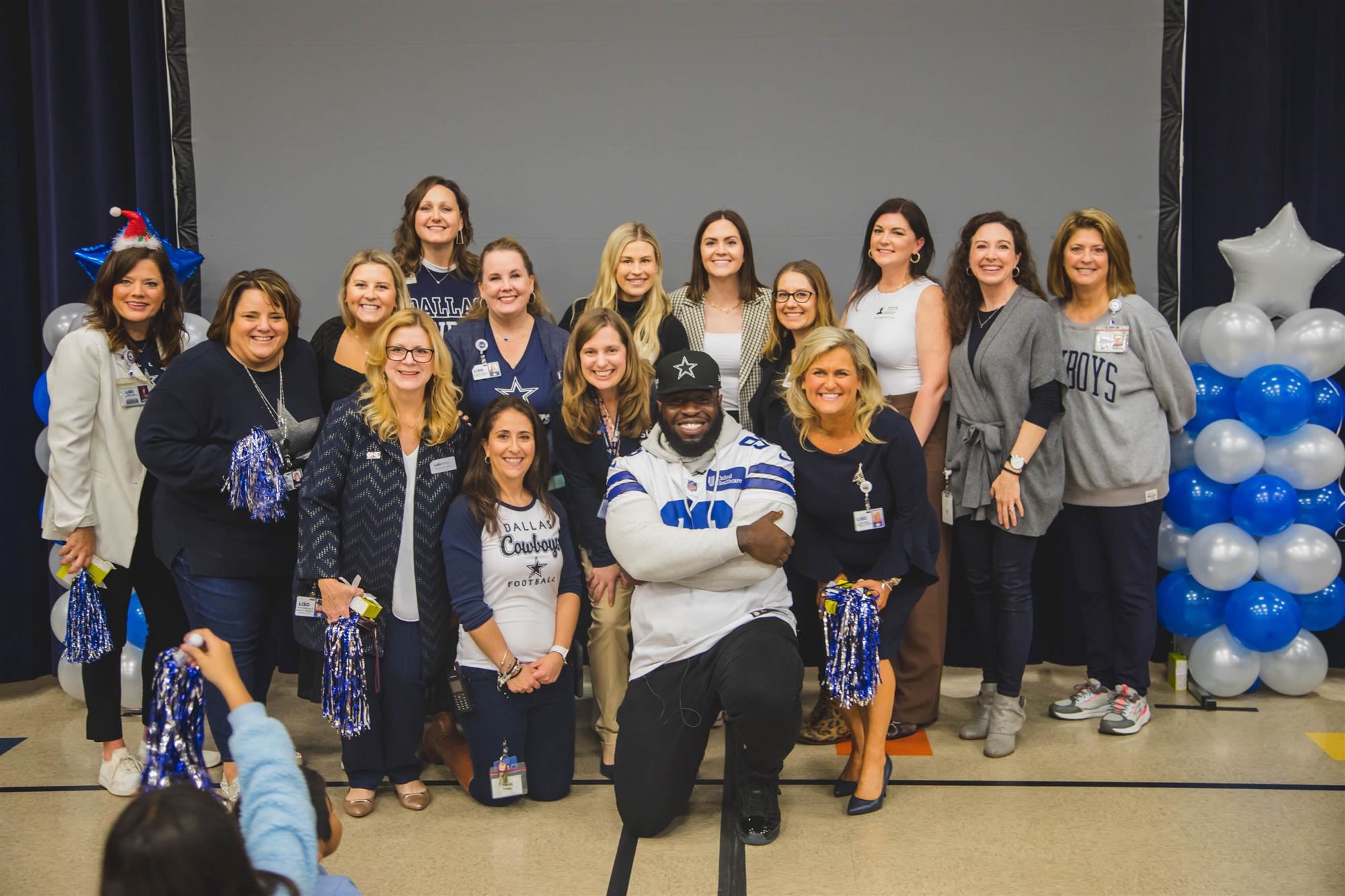 ---
From the beginning, Lewisville Independent School District has committed to ensuring all students—your children—have the resources they need and want to ultimately thrive in a future they create. Follow Lewisville ISD on Facebook, Instagram and Twitter to see more student experiences throughout the school year or visit Best Schools in Texas for more information about joining the LISD family.