Return to Headlines
Lakeland Elementary, Community Come Together to Provide Memorable Birthday Surprise
No matter if school was going on as normal or as it is at home because of COVID-19, one thing was for sure: Lakeland Elementary was going to provide a magical birthday for fourth-grade student Hannah Bartolo, who has been battling a childhood cancer since December of 2019.
Mission accomplished.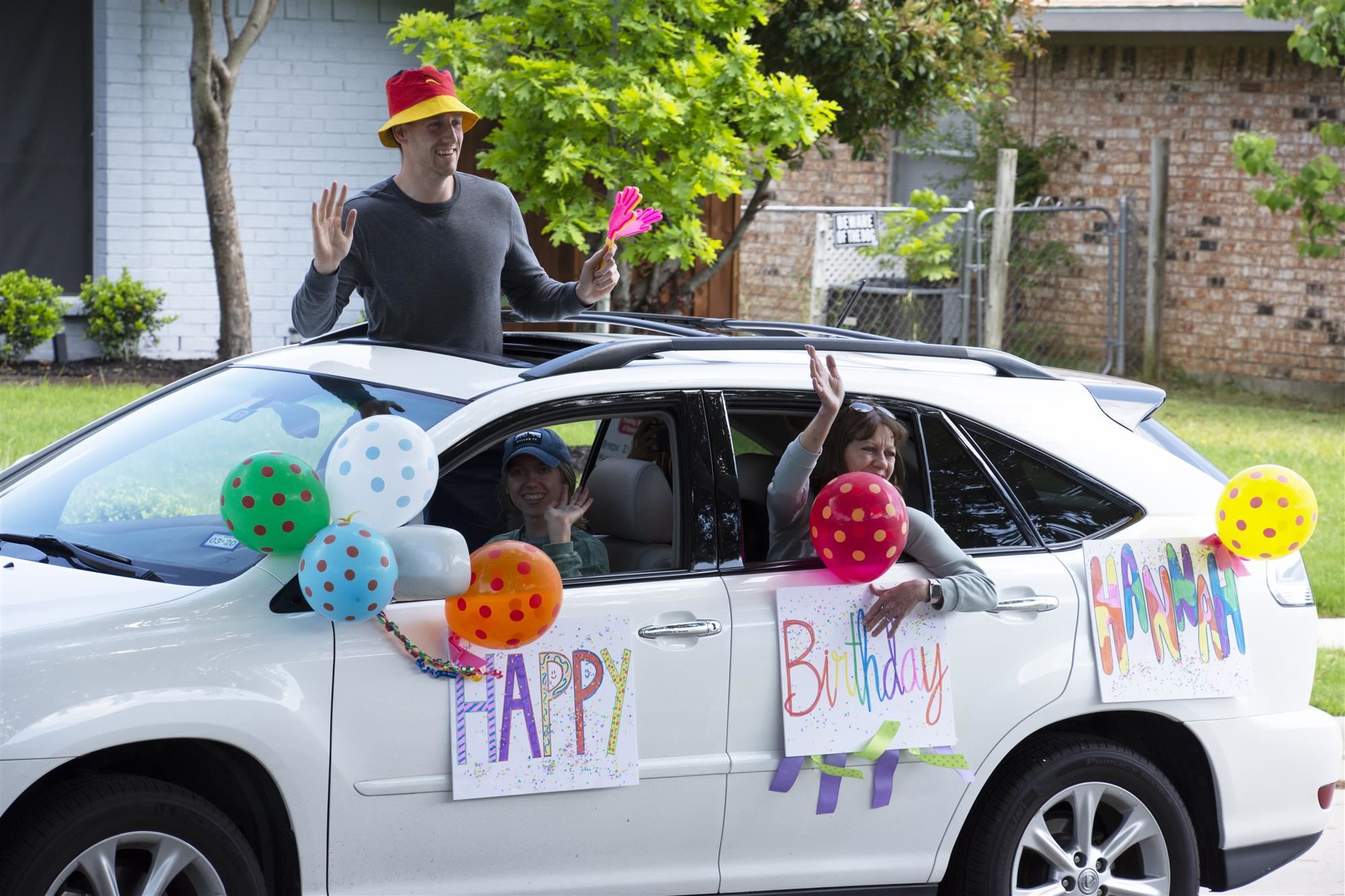 With planning spearheaded by Lakeland Elementary speech teacher Amy Batchelor, Bartolo – surrounded by her family – was all smiles in the front yard of her Lewisville home on March 14 as she watched numerous teachers, friends and community members drive by and wish her a happy 10th birthday.
The Lewisville Fire Department and Lewisville Police Department set the tone for the surprise parade. LFD's fire truck played birthday music, while LPD's vehicles flashed their lights. Vehicles were decorated with colorful signs, streamers and balloons. Lewisville High School's mascot, Big John, was also there. Many neighbors on the street even joined the party, some blowing bubbles and cheering as loud as they could for Bartolo from the sidewalk.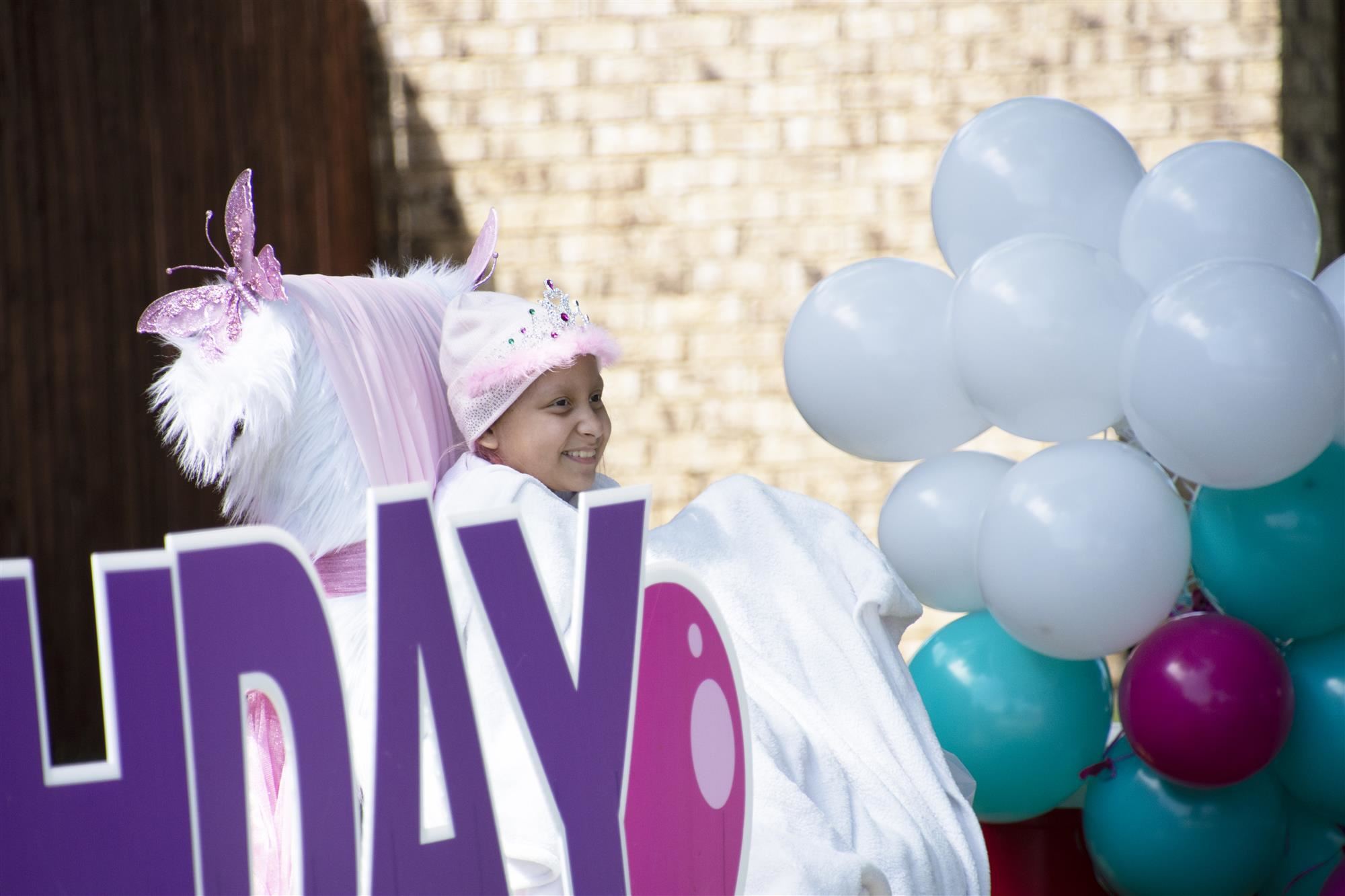 It was a day Bartolo said she will never forget.
"The parade was so awesome because not a lot of kids get this for their birthday," she said.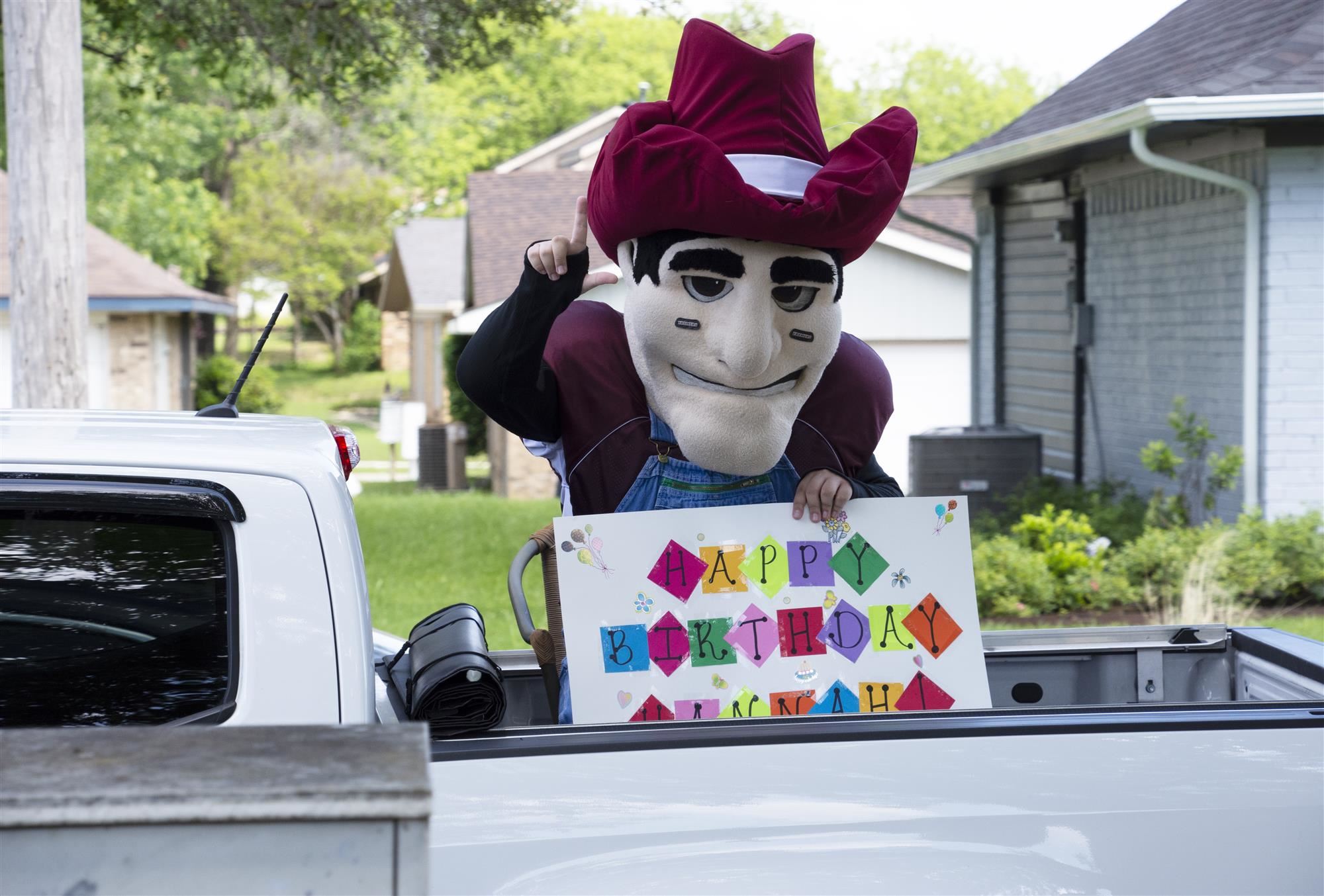 Bartolo's mother, Brenda Rivera, father, Rogelio Bartolo, and grandmother, Alicia Rivera, were extremely grateful.
"We were overwhelmed with joy to see how much our daughter is loved by Lakeland Elementary and the entire community," said Brenda Rivera, who is a 2007 LHS graduate. "We are very thankful to everyone who helped organize this birthday parade. It made Hannah's 10th birthday extra special!"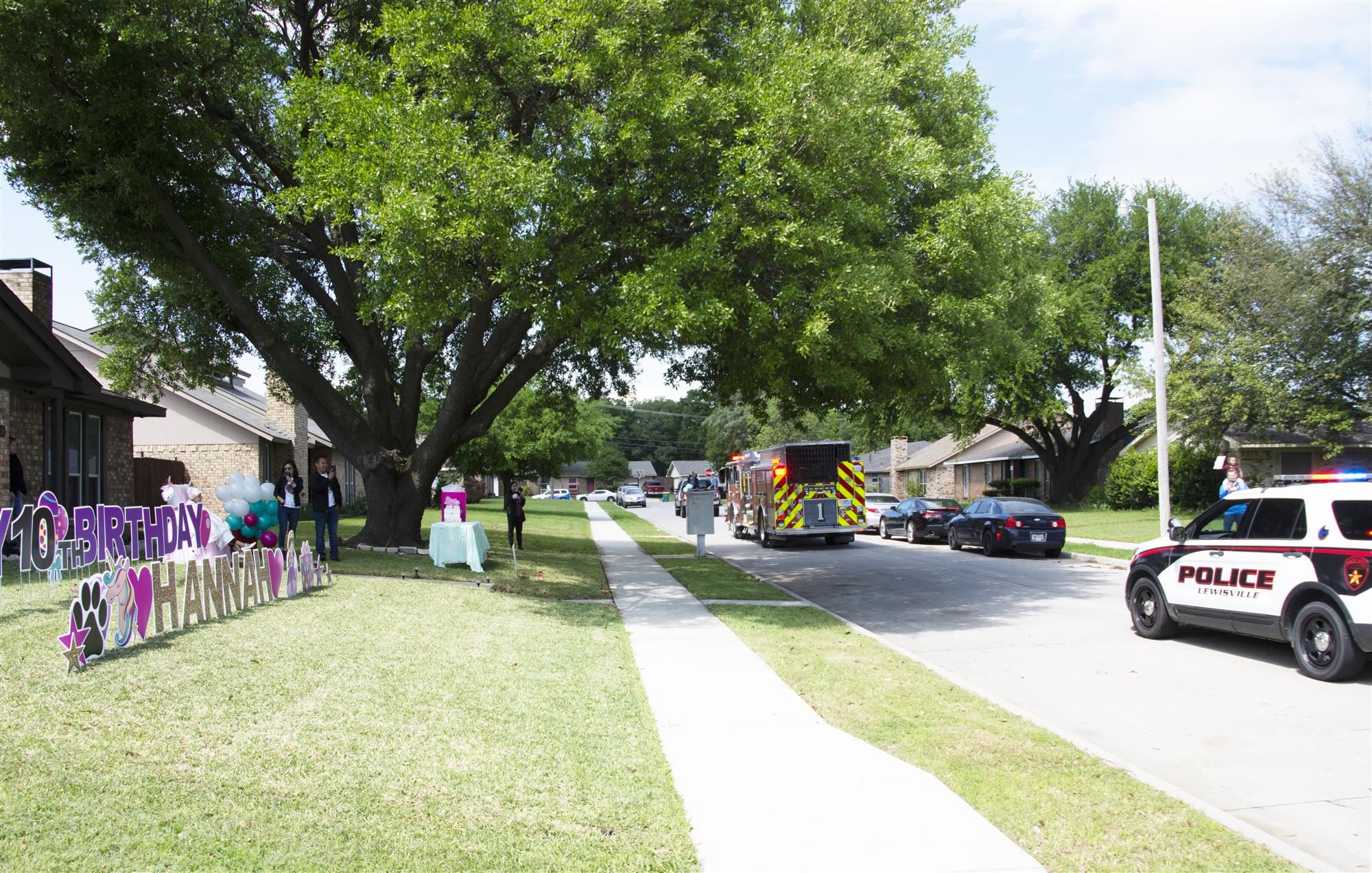 Batchelor put the parade plans into motion through email. She had help from LISD Chief of Schools Andy Plunkett, who was Brenda Rivera's principal at LHS North (now LHS Killough), and LISD Chief of Schools Secretary K. Kaye Nyquist.
"While most of us have been socially isolated for a month or so now, Hannah has been fighting for her life for four months – most of it isolated in her home," Batchelor said. "I think sometimes, when you are fighting any kind of battle, you can feel alone. You may not always know an army is fighting and marching alongside you. It felt right that on her birthday, Hannah could physically see and experience the support she has had all along while she fights this difficult battle."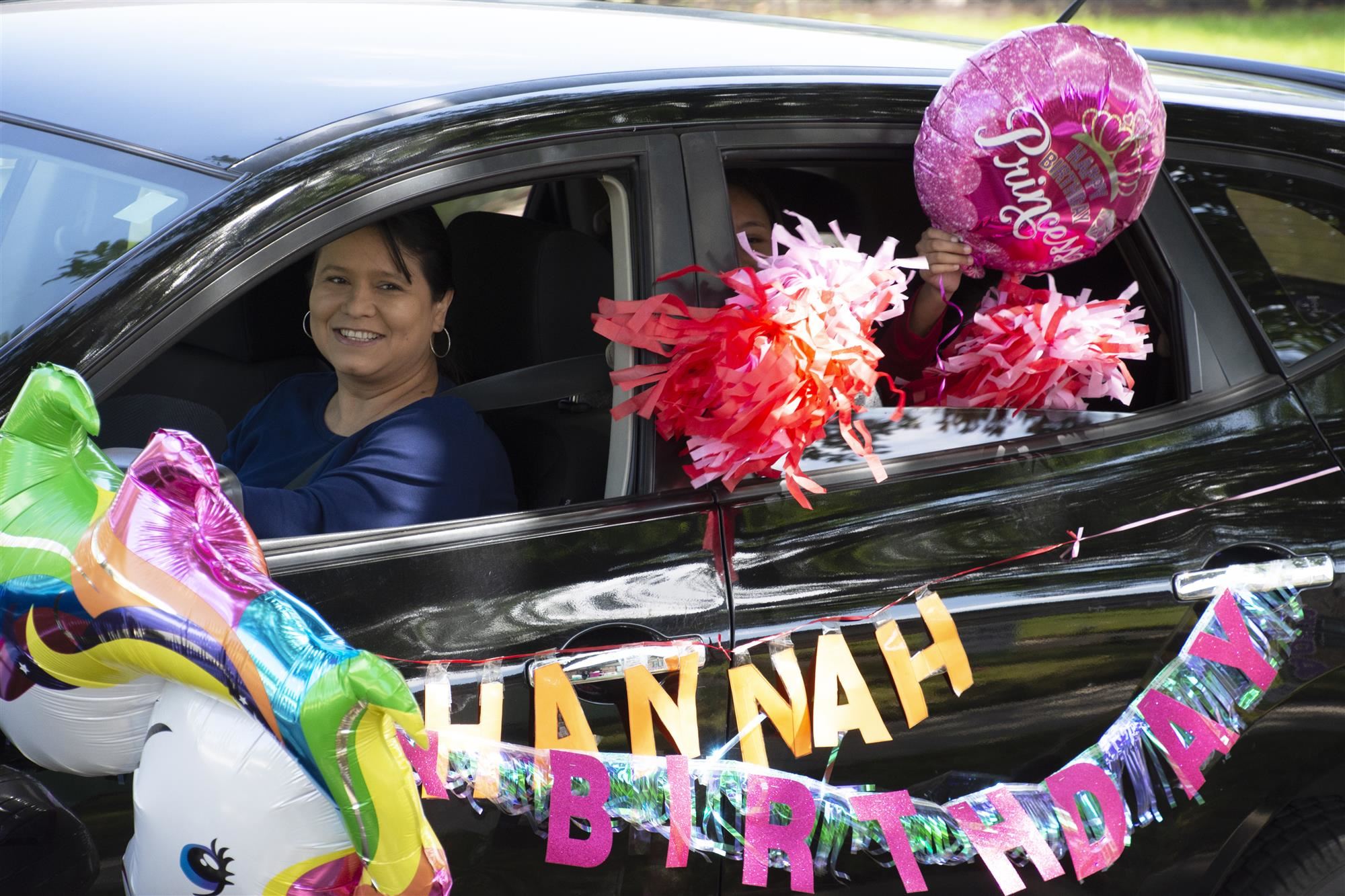 Batchelor could not have been more correct. Ask anyone who was there. The smile said it all.
"The moment my family's truck made it to Hannah's house and I could see that smile on her face, it was solidified to me that this was the perfect gift for her," Batchelor said.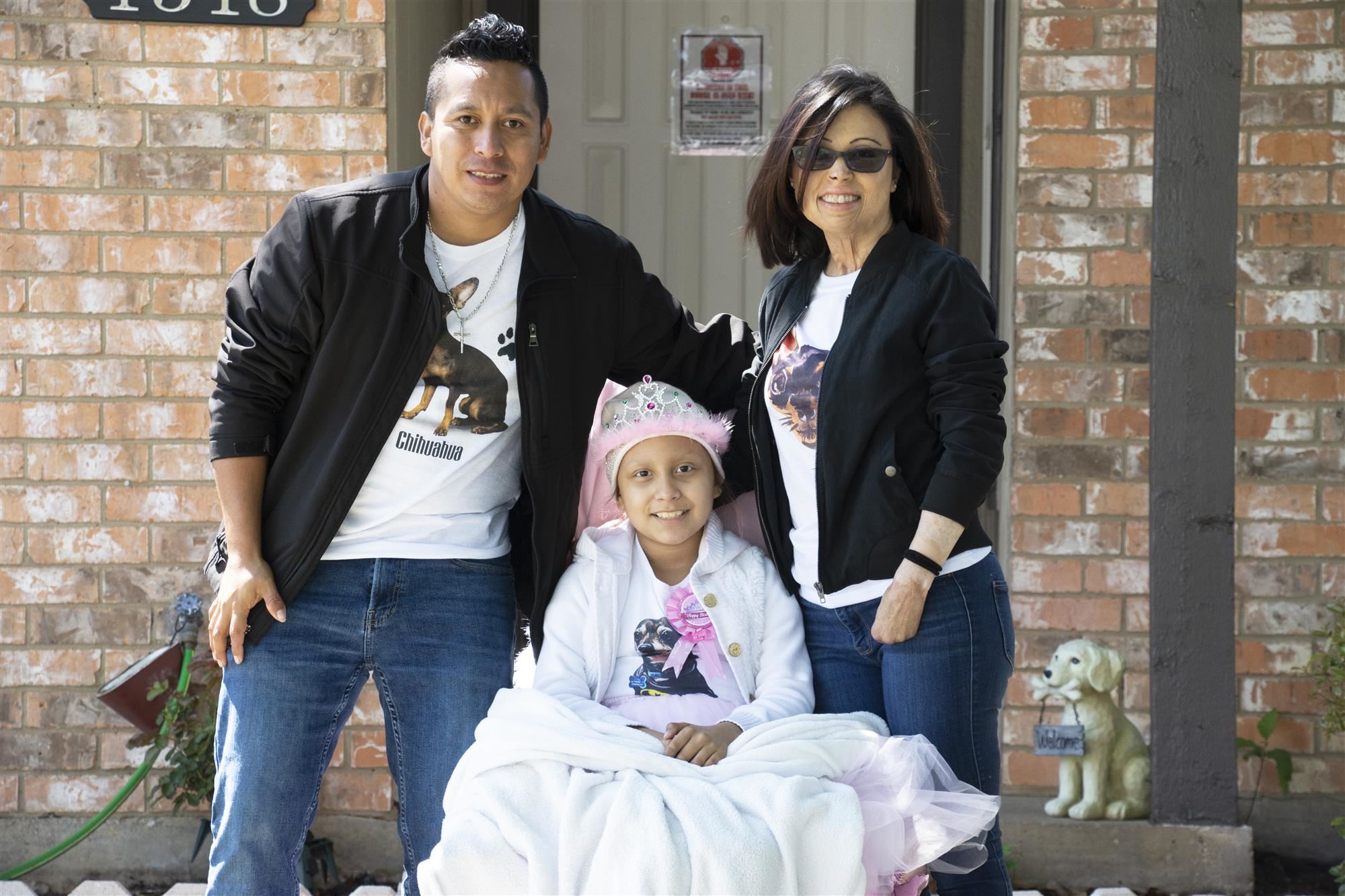 To see a video of the surprise birthday parade on YouTube, click here.