Return to Headlines
Indian Creek Elementary Pals Around with Discovery Village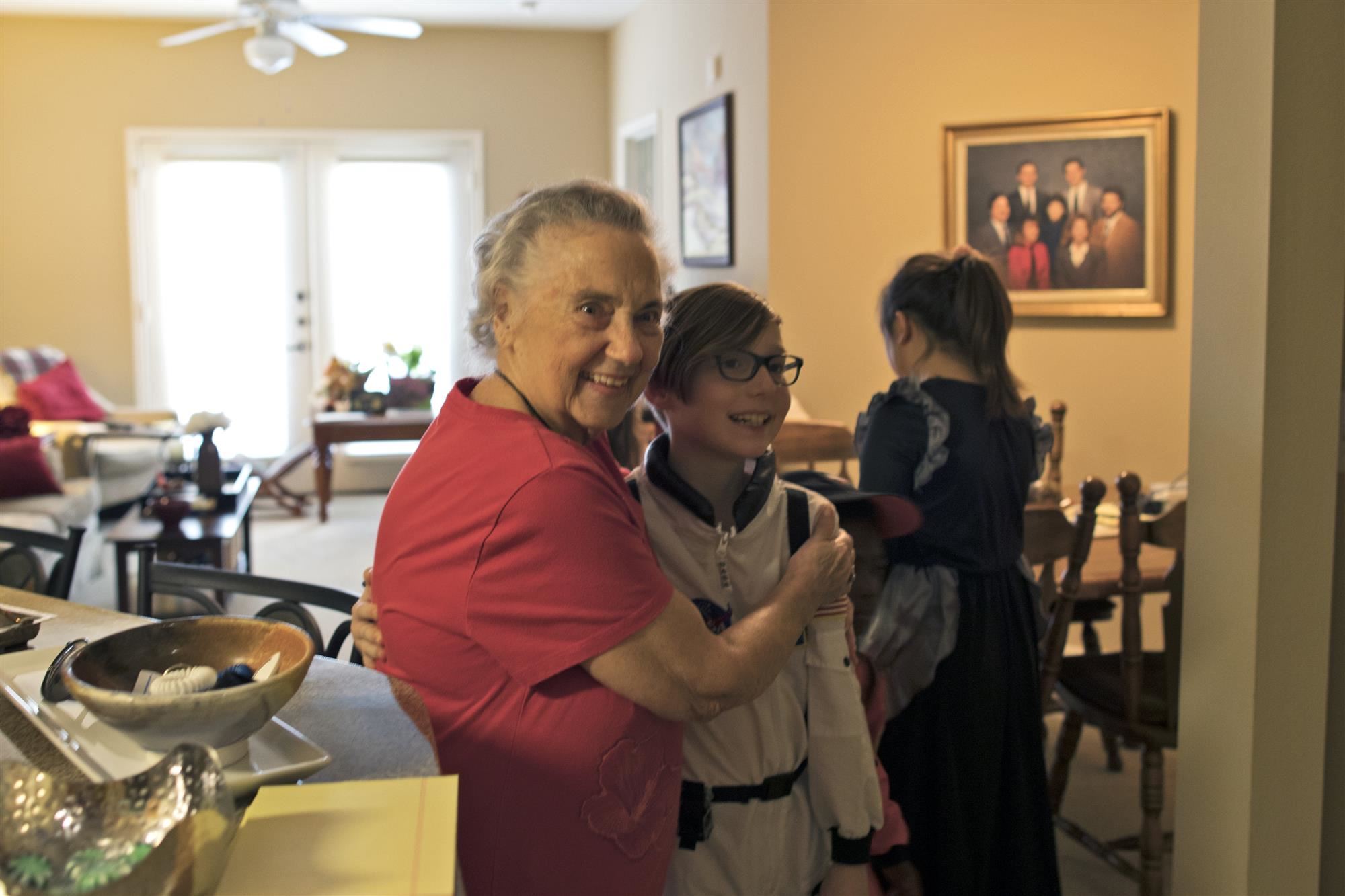 When Hurricane Harvey hit the Texas coast in August 2017, the storm's destruction displaced many coastal residents. The North Texas area became home for a lot of those residents including a few displaced Houstonians who temporarily settled in at Discovery Village At Castle Hills, a senior living facility on the east side of Lewisville ISD.

One day while Indian Creek Elementary Gifted & Talented (GT) teacher Arielle Lewin was dropping off socks at Discovery Village for the displaced residents, an idea came to mind. Although she was at the facility to help the temporary residents, Lewin recognized an opportunity to connect her students with those who call Discovery Village home.

"I had been thinking about a way to improve my students' writing and make a community connection," Lewin said. "While I was there, it just clicked that a pen pal program might be fun for my students and the residents."

From there, the pen pal program took flight. Lewin said there was a bit of a learning curve with the first round of letters as her students did not yet have assigned pen pals nor were they used to writing handwritten letters to people they had never met. However, it soon became clear the pen pal program was going to be a hit.

"The students were so excited when I brought in the first round of replies and were eager to write back," Lewin said. "I make time in our day to write back as soon as the letters are ready for me to deliver to the students. My students that are returning from last year are continuing to write to their same pen pals. As new students test into GT, a new pen pal is found for them at Discovery Village."

Through the program, students have learned skills that prove beneficial both academically and personally.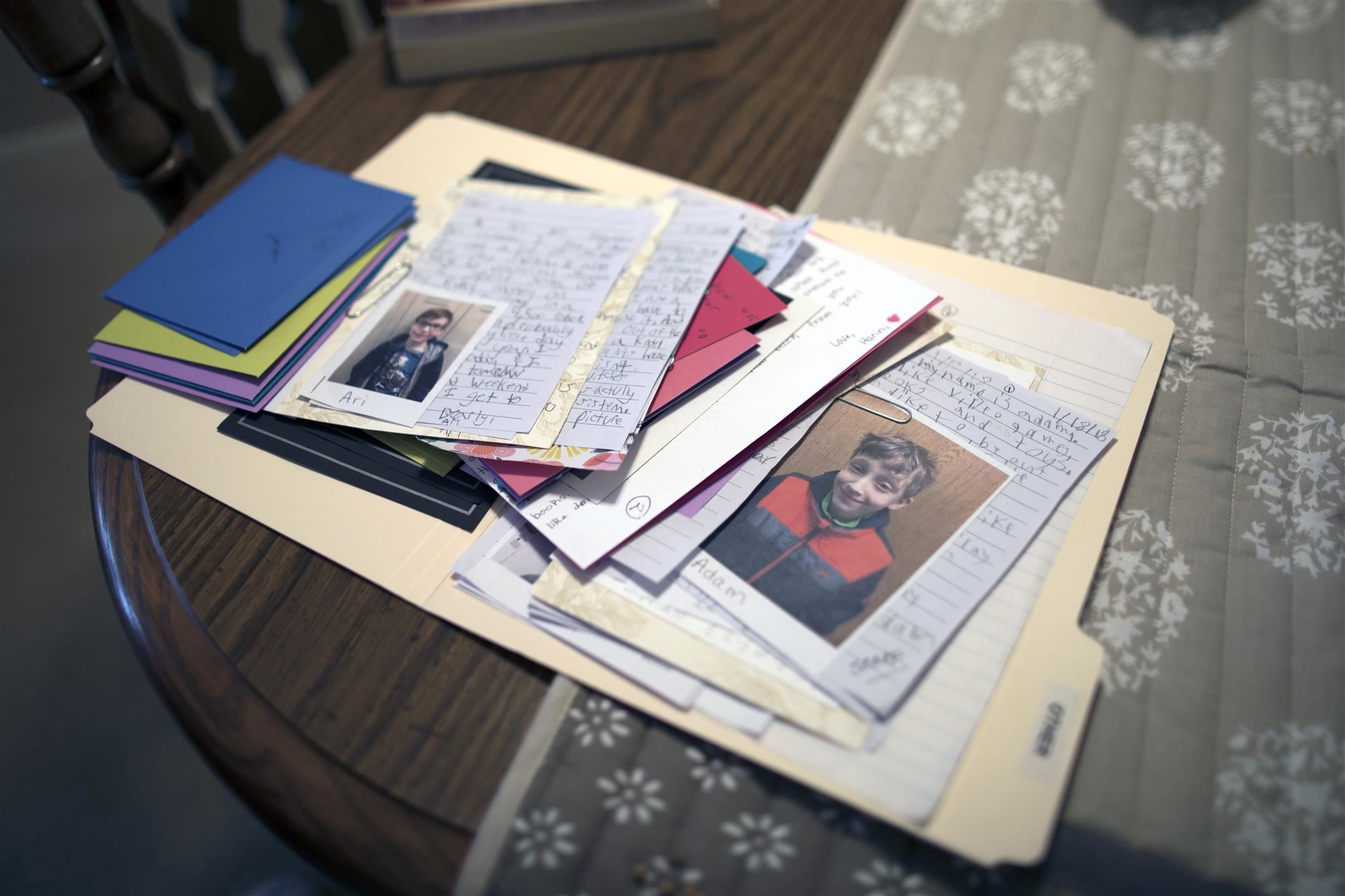 "We are working on the skills of actually reading and responding to what their pen pal is writing to them about," Lewin said. "They tell them about their lives and what they do after school and what they're interested in. We also work on questions to help keep the conversation going."

Lewin and her students have also found ways to go beyond just writing letters. In fact, at the end of last school year, Lewin's fifth-grade students completed a project centered around a 'now and then' theme and invited their pen pals and the younger GT students to join them for a special experience.

"They (the fifth-graders) created a menu and we hired The Colony High School culinary department to cater for us," Lewin said. "They sat at the table with their pen pals and really enjoyed meeting each other in person. One of the first things the students asked when school started this year was if we were going to write to our pen pals and if we were going to invite them to school again."

Strong bonds have been forged between Lewin's students and the Discovery Village residents. The relationships the students have built aren't ones they will forget.

"I've been writing to my pen pal for a year and now she's a really great friend to me," fourth-grader Ari Geller said.

Geller recently visited with his pen pal Gigi at her home, thanks to a special event hosted by the Discovery Village residents. On Oct. 30, residents invited the Indian Creek community to Discovery Village for a trick-or-treat, an event dozens of students attended.

"I felt really warm inside when I saw my pen pal and she gave me a hug," Geller said.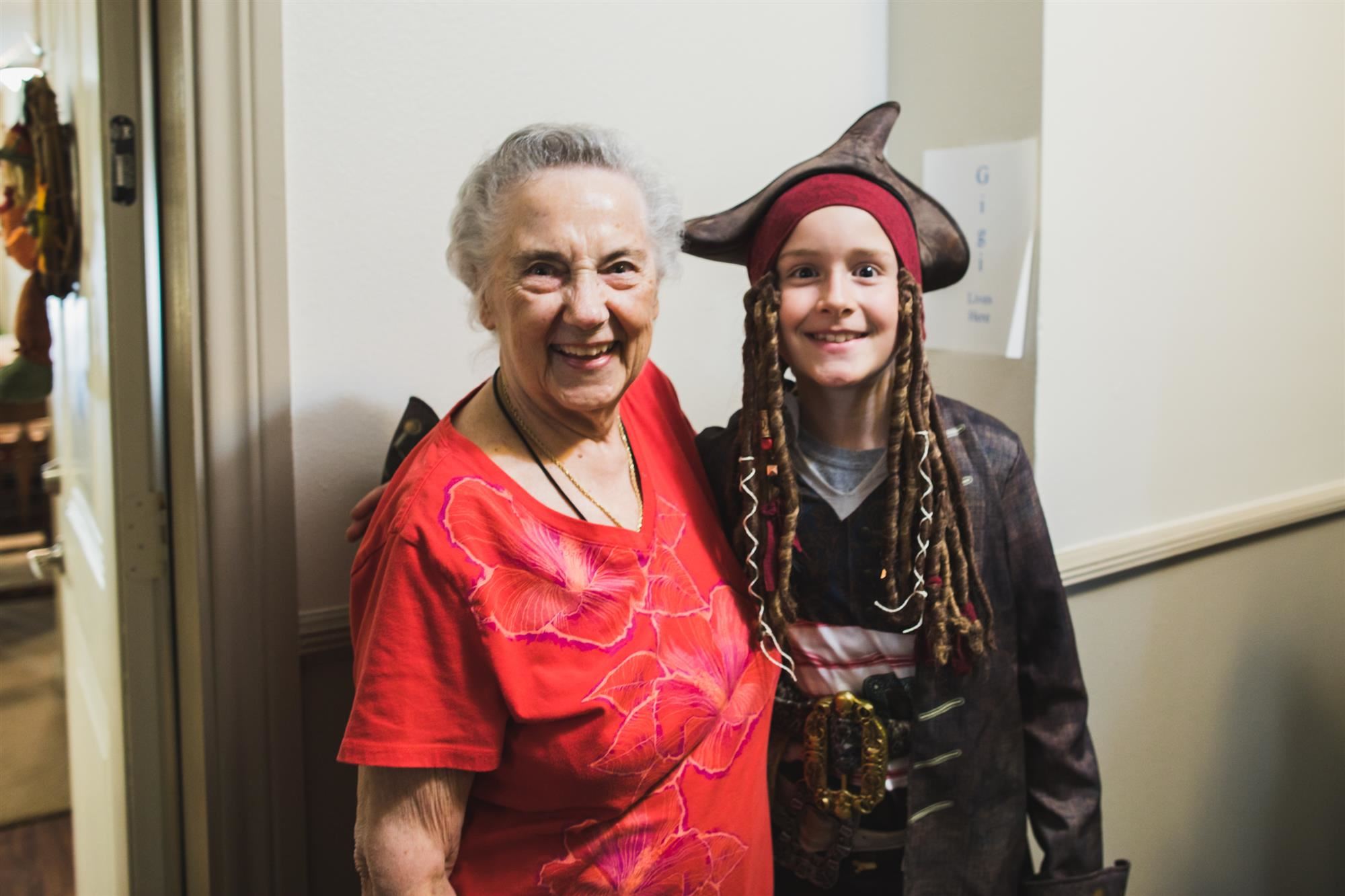 Fourth-grader Judah Bessonette also has Gigi as a pen pal. He said he enjoys communicating with someone he's not related to and that writing to Gigi has helped him craft better letters. He too visited with her at the trick-or-treat.

"It was fun that I got to take a picture with my pen pal and finally meet her," Bessonette added.

Gigi, who has corresponded with several students, said she wishes she could write to the students more often.

"It's been wonderful," she said. "You should read some of the letters I've received. It's so much fun responding to them."

What initially started as a way to enhance writing skills and engage with community members has instead blossomed into more. Lewin has noticed how much the pen pal program means to her students.

"One of the pen pals put a dollar bill in each letter that she wrote as a Halloween treat for the kids," she said. "They were very excited to find the money when they opened their letters. We had just finished a conversation about bringing a little holiday surprise for their pen pals; something like socks or notecards. The four kids, without any prompting, handed the money to me and said they wanted to put it together and buy something for their pen pal."

Lewin added, "It was so sweet and really showed me how much they value these new friendships."


---
Indian Creek Elementary is a Carrollton, Texas elementary school in the Lewisville Independent School District. Follow Indian Creek on Facebook and Twitter to see more student experiences throughout the school year or visit LISD.net for more information about our district.