Return to Headlines
LISD third and fourth graders enjoy concert by the Lewisville Lake Symphony
Lewisville ISD held its annual Third Grade Symphony Concert at First Baptist Church of Lewisville where students across the district got to enjoy a live performance by the Lewisville Lake Symphony.
Traditionally, the concert is for all third-grade students of LISD, but due to last year's cancellation of the concert during COVID, this year included third and fourth graders. The Lewisville Lake Symphony put on four shows in two days for LISD students where they got to hear and see a wide range of music from the classical era to modern times performed by the orchestra.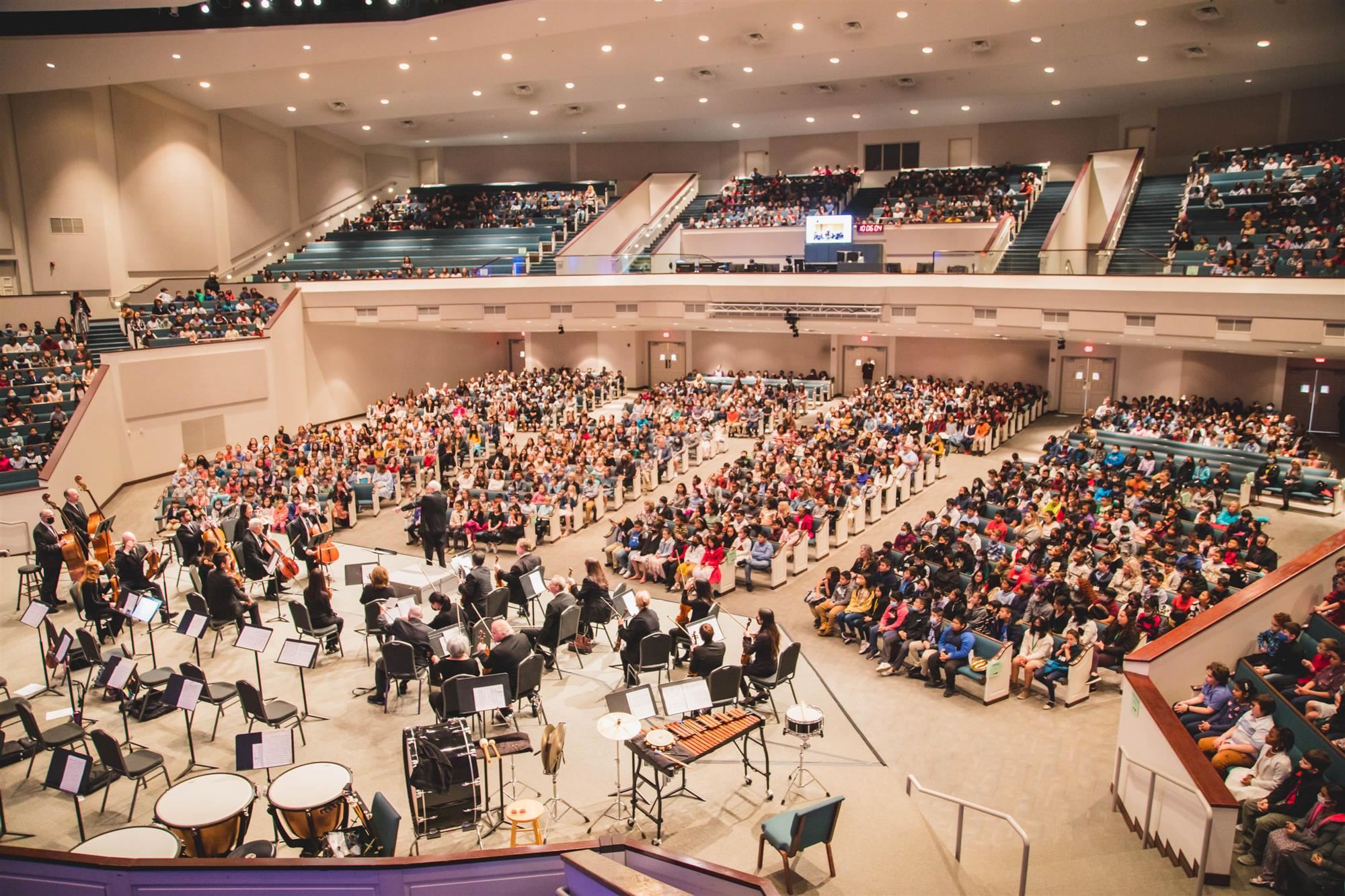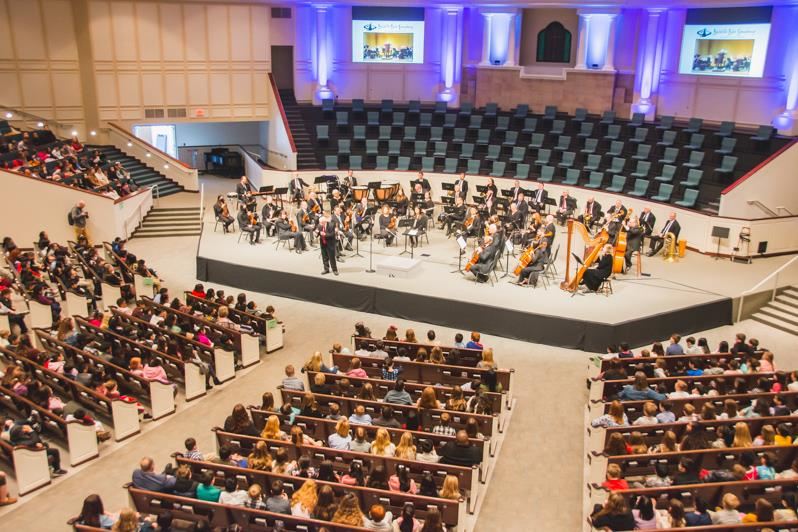 "This is a once-in-an-elementary-school-career opportunity—to see a live orchestra perform," Amanda Drinkwater, LISD's Director of Fine Arts said. "For some students, it might be the only opportunity they get to see this. The hope is it will instill a love of music in them for the rest of their lives and some will explore music options in secondary schools.
"Students have seen music on YouTube or TV, but that is nothing compared to seeing musicians perform live and in person," Drinkwater continued. "Seeing music live is such a meaningful and purposeful experience for students."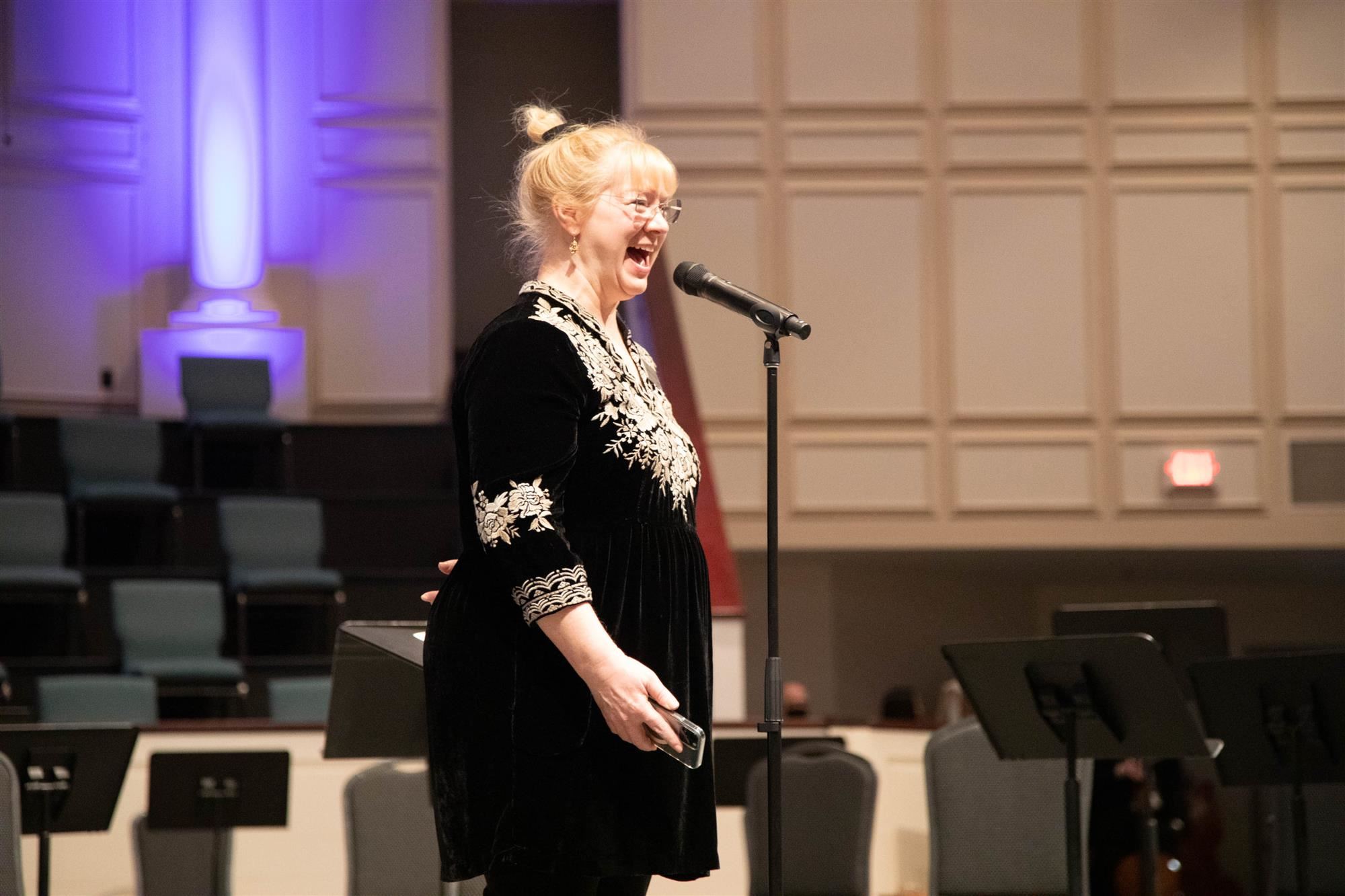 Students arrived on the bus wearing their Sunday best, with the boys looking dapper in suits and ties and the girls glowing in dresses. As the church pews began to fill up in the two-story sanctuary, students were entertained before the concert with interactive musical trivia based on lessons from their music class. Everyone in attendance was eagerly awaiting the performance to start.
"I don't know what they're going to play yet, but I know it's going to be good," Old Settlers student Emily Haver said.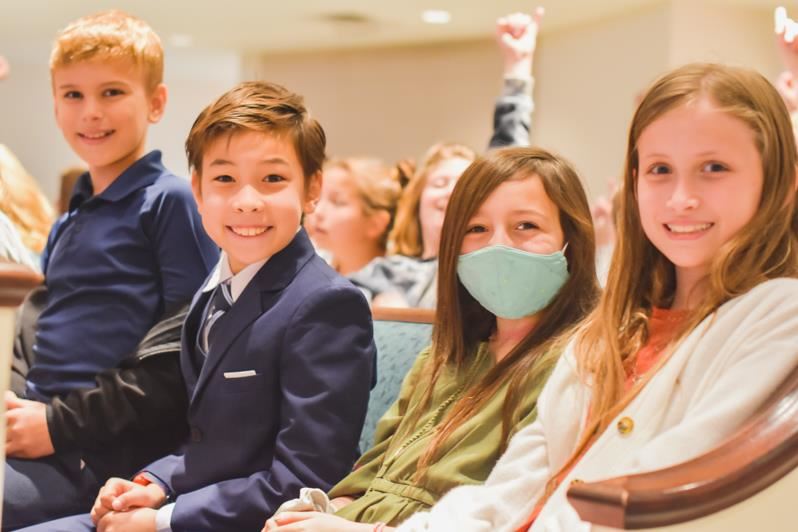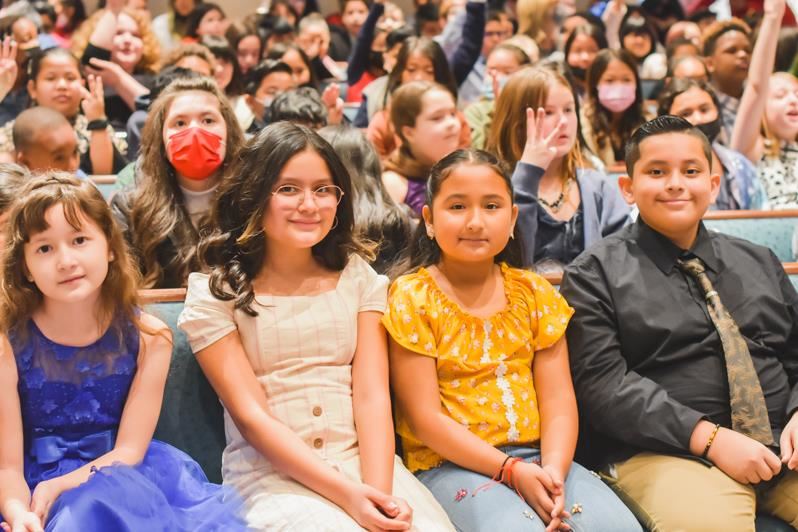 When the orchestra came on stage, Lewisville Lake Symphony Music Director and Conductor Adron Ming gave a brief overview and lesson of the instruments. Students got to see in-person what string, woodwind, brass and percussion instruments look and sound like.
"The pieces need to be educational, relatable to the students and entertaining," Ming said. "We want to show off the orchestra and the instruments to the students."
Music instructors across LISD echoed Ming's statements, knowing this performance helps the students see first-hand what an orchestra looks like after hearing recordings all school year.
"With the music that we teach throughout the year, the students get to hear recordings or see a video," Clay Davis, Music Specialist at Valley Ridge said. "But the live experience of the symphony orchestra playing in front of them, to be able to hear some of the pieces and composers we've been learning about throughout their education, helps bring it to life for them."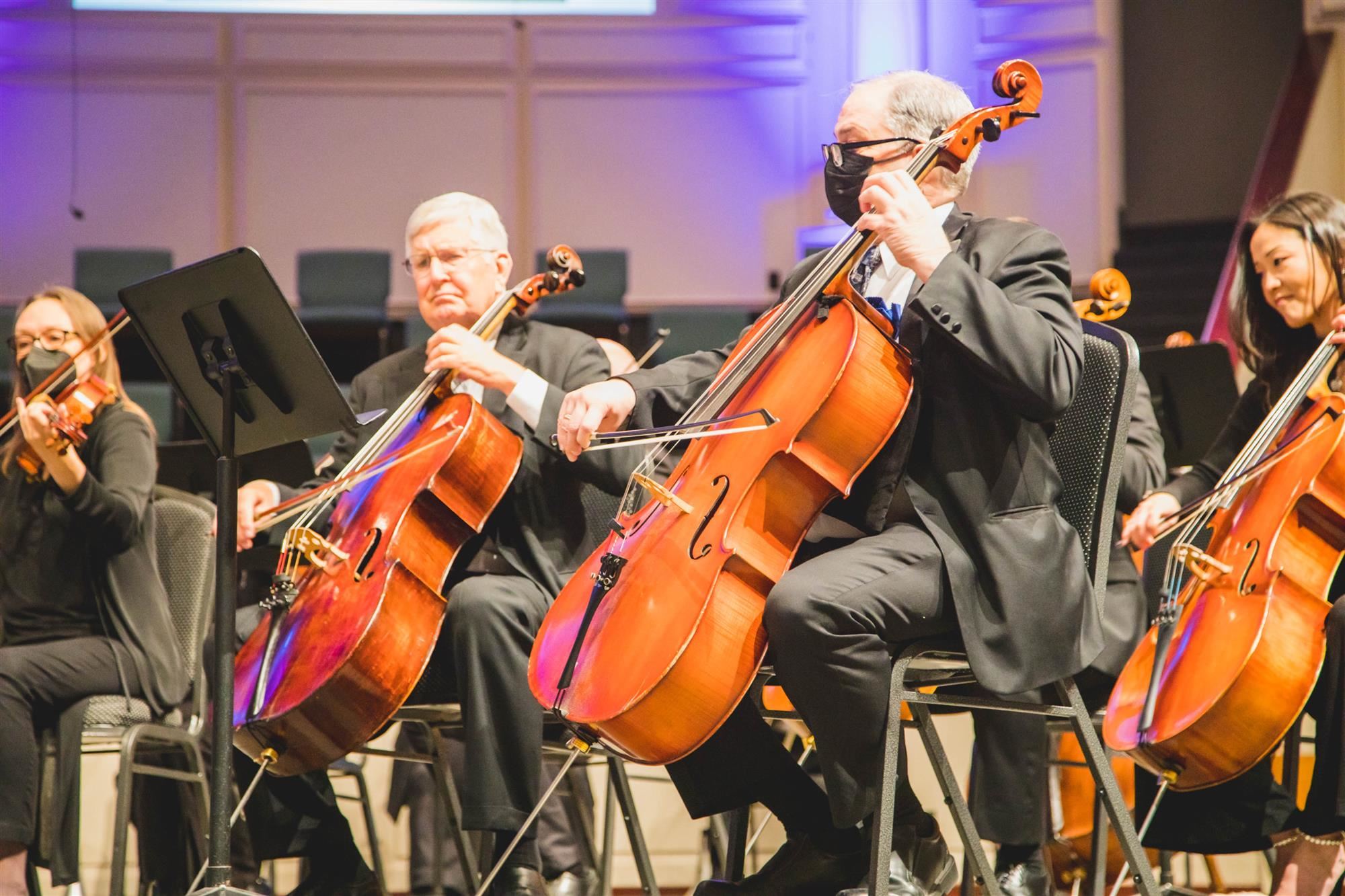 Students were enamored with the live performances of composers they learned about in class, such as Igor Stravinsky, Wolfgang Amadeus Mozart, and Ludwig van Beethoven. But the most relatable song was saved for last – John Williams' Star Wars Main Theme. As one can imagine, the students were thrilled and on the edge of their seats throughout the final song.
"[My favorite part] was when they played the Star Wars song, because I like Star Wars. It sounded different because they played the whole song, and I hadn't heard that before." Central student Aaron Ramirez said, while his classmates in Mrs. Beaty's class nodded in agreement.
Having a full audience in attendance is nothing new for the Lewisville Lake Symphony. But having an engaged and energetic crowd of young students from LISD makes this performance one that the orchestra circles on the calendar each year.
"You have no idea how much excitement it brings our orchestra to play in front of these kids," Ming said after the concert. "Everyone in the orchestra was commenting on how much the kids seemed to enjoy the concert and how engaged they were. We always look forward to this performance."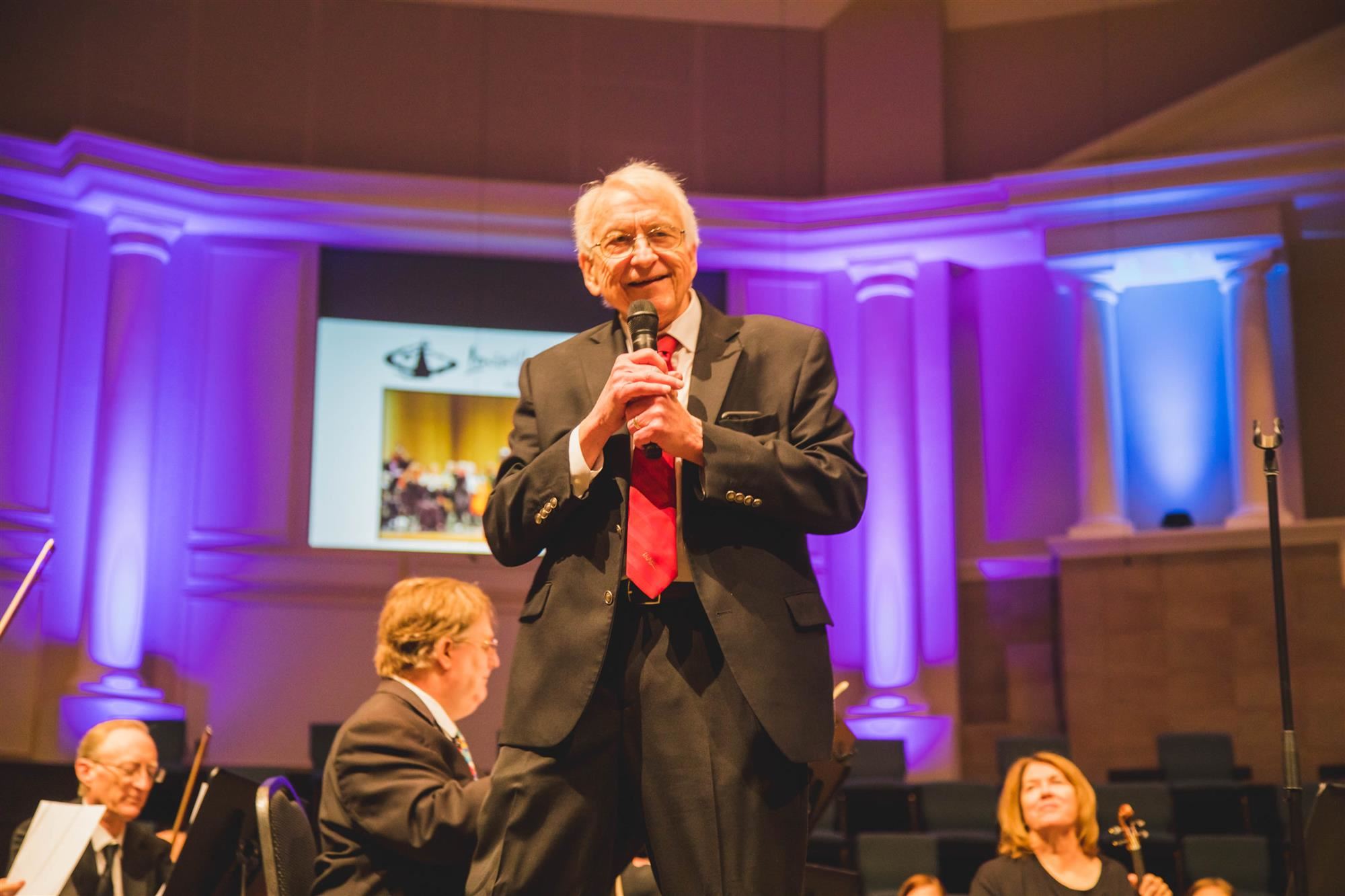 ---
From the beginning, Lewisville Independent School District has committed to ensuring all students—your children—have the resources they need and want to ultimately thrive in a future they create. Follow Lewisville ISD on Facebook, Instagram and Twitter to see more student experiences throughout the school year or visit Best Schools in Texas for more information about joining the LISD family.