Return to Headlines
Homestead Elementary's Winner-Takes-All
Student wins Design-a-Diecast competition
March 29, 2019—Homestead Elementary students waved their bright green rally towels as they gathered in the gym to celebrate their reading accomplishments so far this school year. As the Speeding to Read assembly began, two big moments were in store — a pep talk by a NASCAR driver and a surprise custom model car for a very special designer.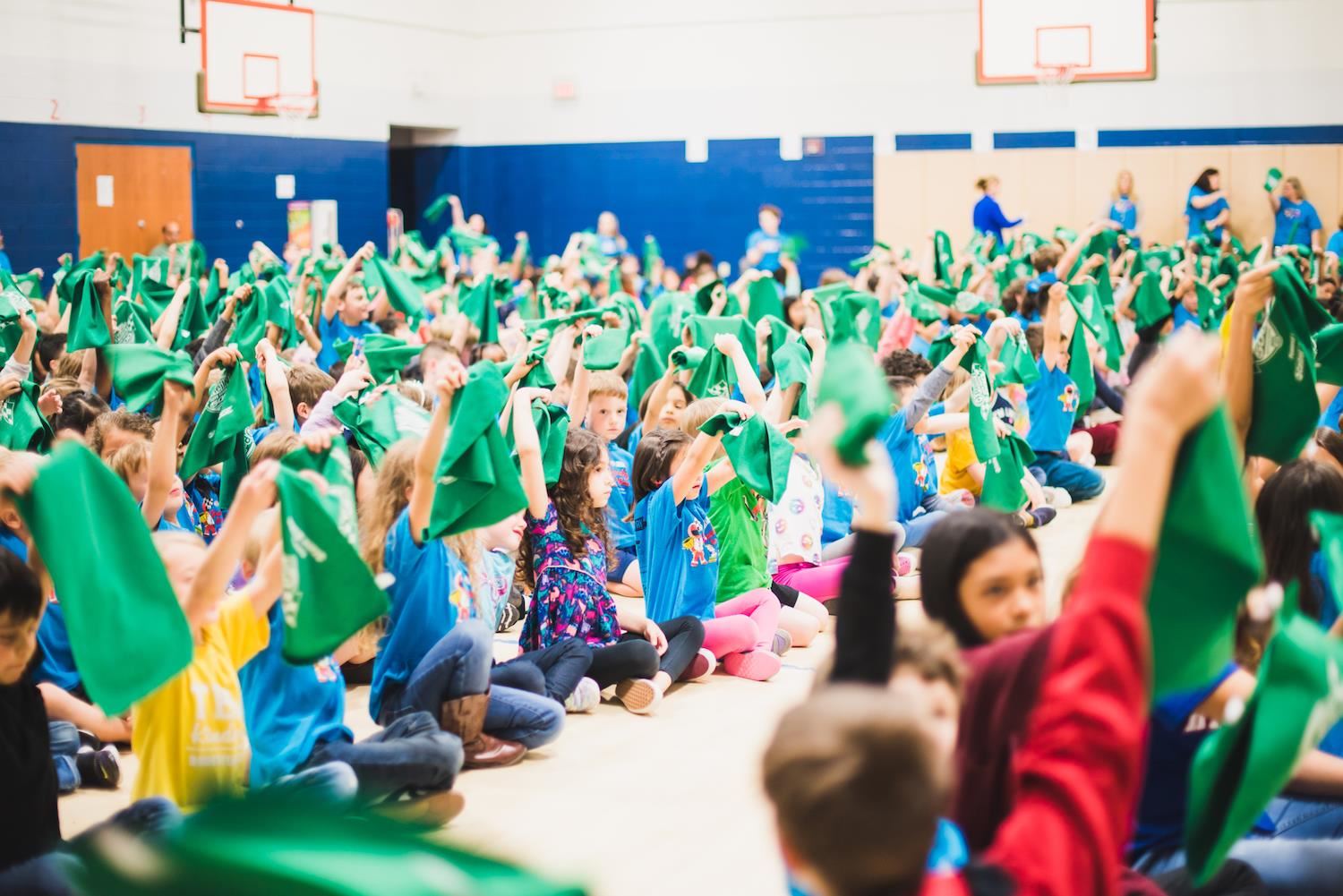 Homestead students of all ages have been racing through the bookshelves this school year. The campus' participation in Texas Motor Speedway's Speeding to Read program has especially encouraged students to pick up a new book.
"It has really increased the circulation of students in the library," Homestead Principal Sean Perry said. "We're trying all we can to get kids motivated to read and this is just another way to do that."
Excitement mounted and rally towels waved, March 28, as Homestead's Speeding to Read assembly began.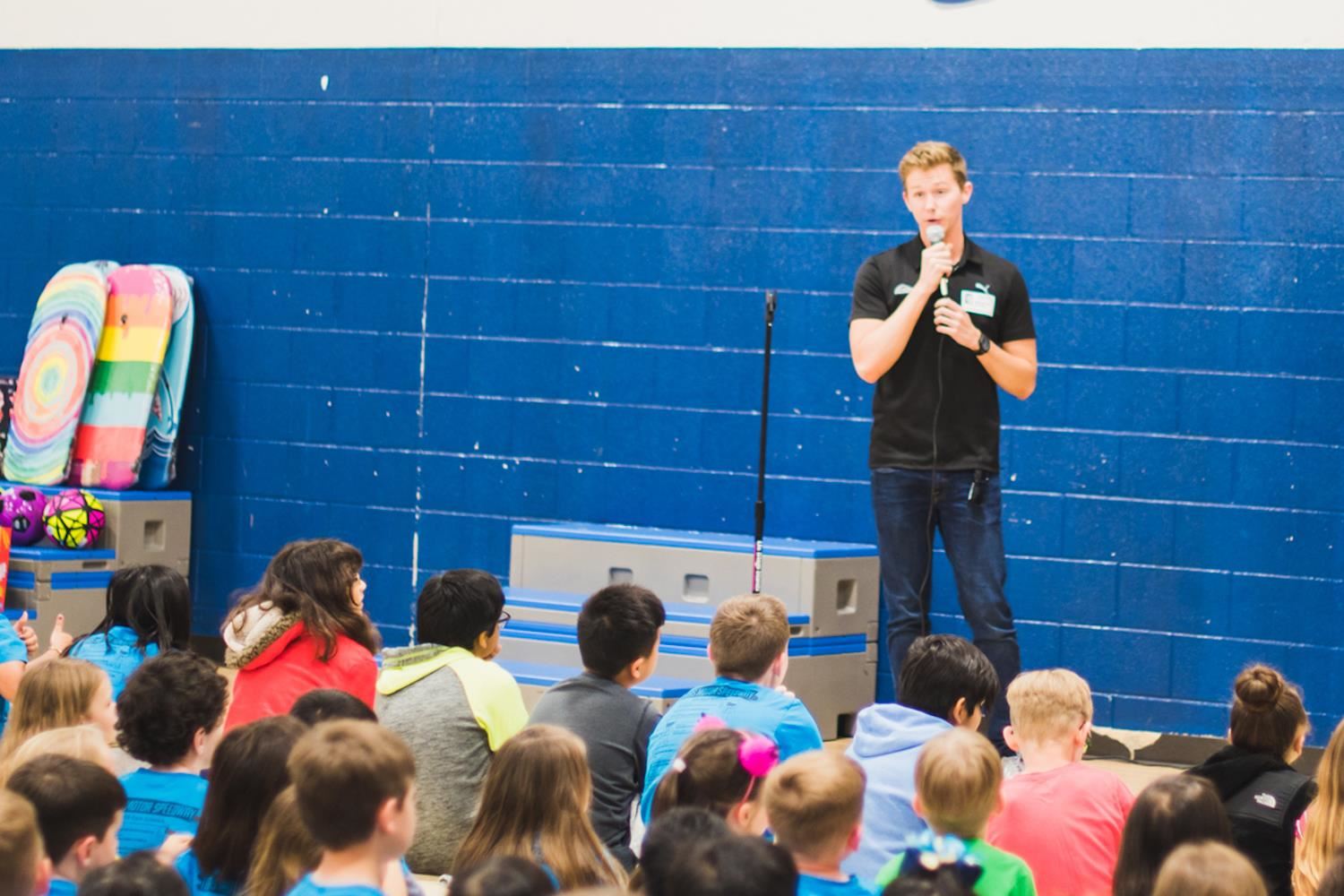 After an introduction, NASCAR Cup Series rookie Matt Tifft took the stage to motivate students to follow their dreams, since it wasn't that long ago he was in their shoes. He shared a story about his mom encouraging him to do well in school and that racing could be a possibility for him. Through this platform, he hopes to inspire the students of Homestead.
"From reading and trying hard in school, these students can put their minds to something and accomplish what they want in their lives," Tifft said. "If they have a desire for it, they can go out there and accomplish their dreams and their goals."
While Speeding to Read is a literary initiative, students also enter artwork they would like to see on a NASCAR vehicle. The sponsor of this unique competition, Lionel Racing, was happy to announce that of all the third, fourth and fifth-graders who entered the "Lionel Racing Design a Die-Cast" contest, Homestead's own Annabelle Ung won her category.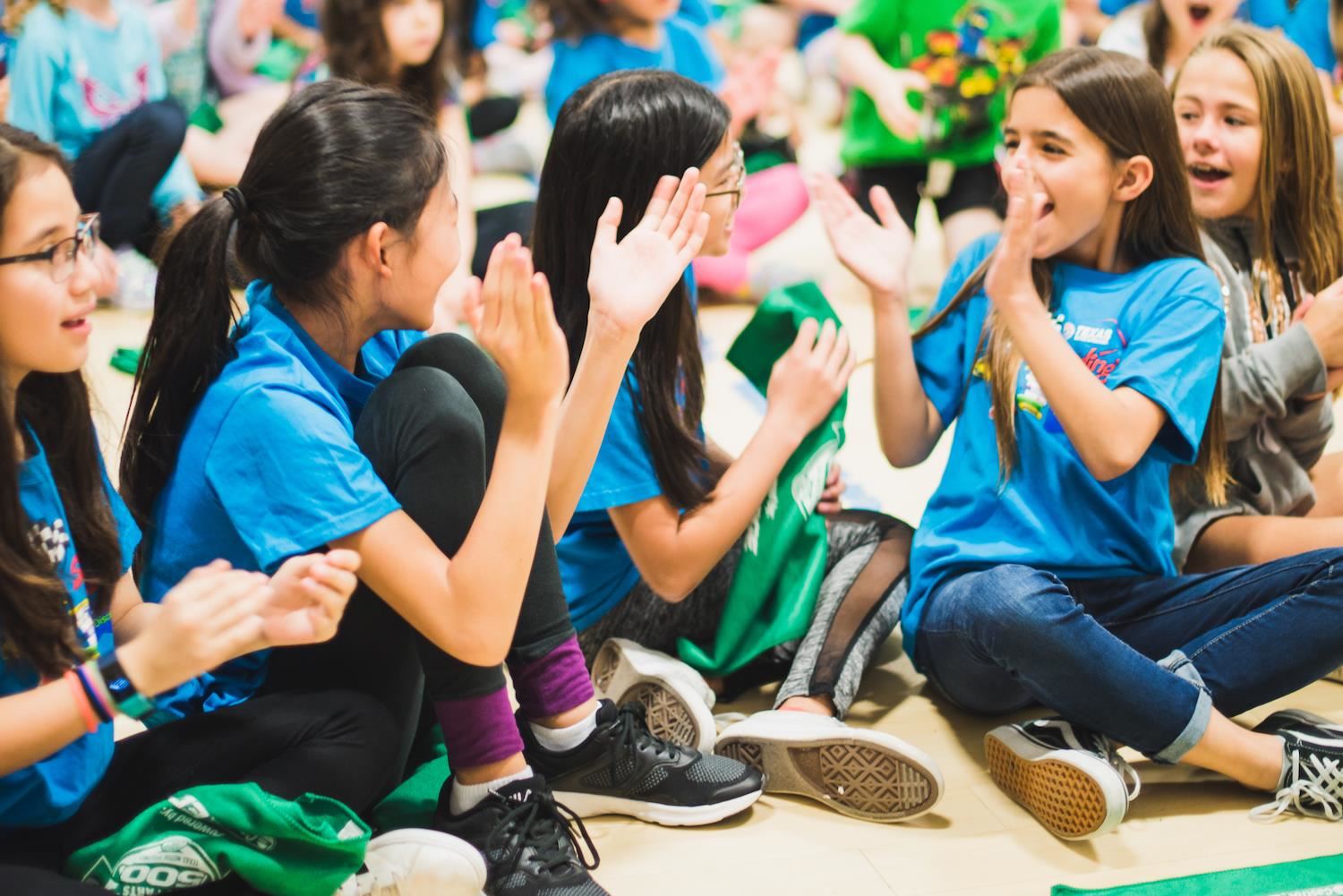 "I was really proud and shocked," said Ung, of seeing her winning design revealed on a large poster.
Ung's artwork emphasized her love for Homestead with shades of blue and a large H across the front of the car. The large flames were just an added touch.
"I feel like flames are classic and for the rest, I just really wanted to represent my school," Ung said.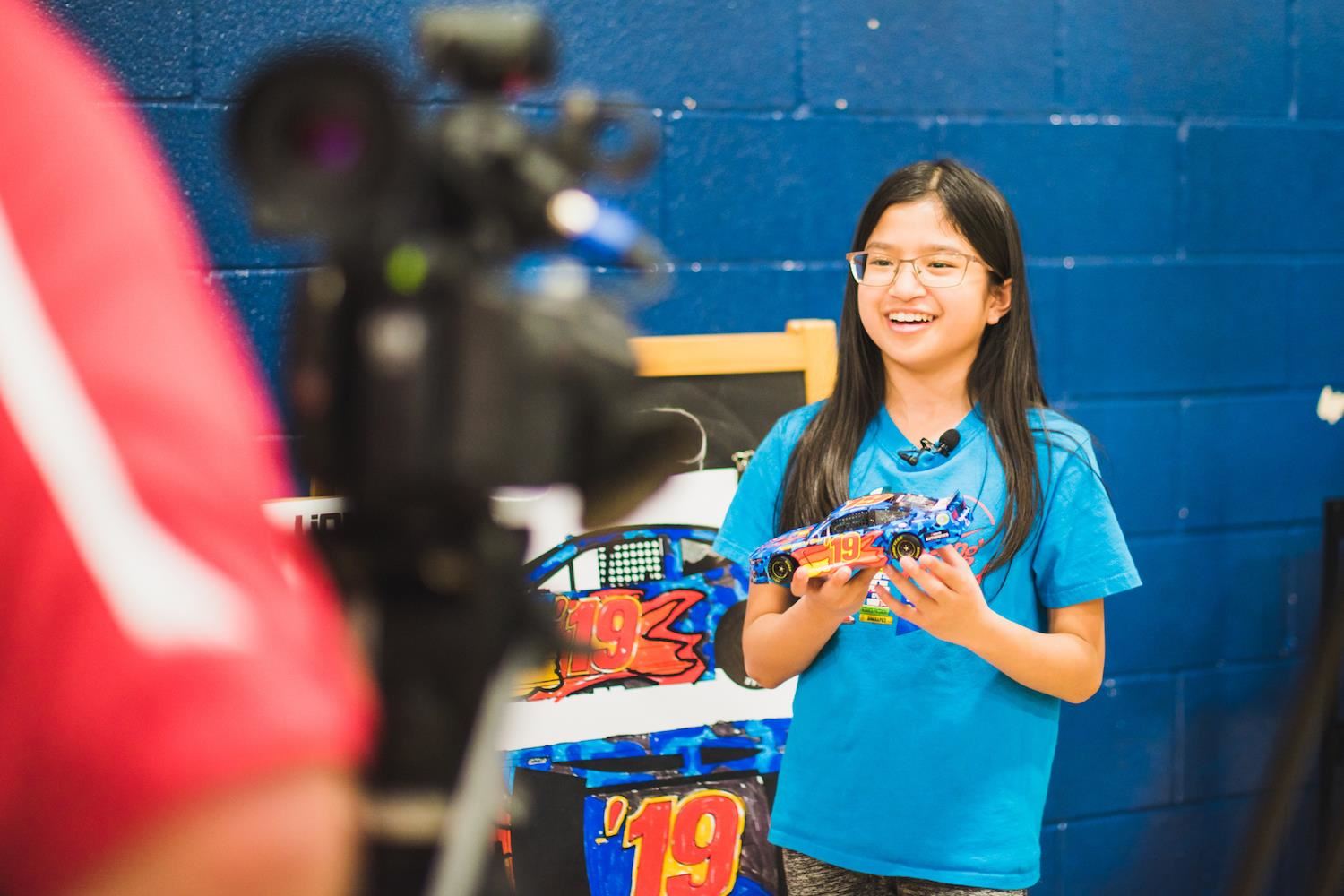 As the competition winner, Ung was presented numerous prizes, including tickets to this weekend's race and a model car of her design.
This culminating event for this ongoing program is a joint-effort between TMS and Lionel Racing, the official die-cast of NASCAR. Thomas DeBoyace, of Lionel Racing, was happy to share in the excitement at Homestead and announce the die-cast winner.
"For us, it's really awesome to partner up with Texas Motor Speedway to do something with our schools," DeBoyace said. "We work together day-in and day-out for teams, but to encourage reading is phenomenal. It means the world to us."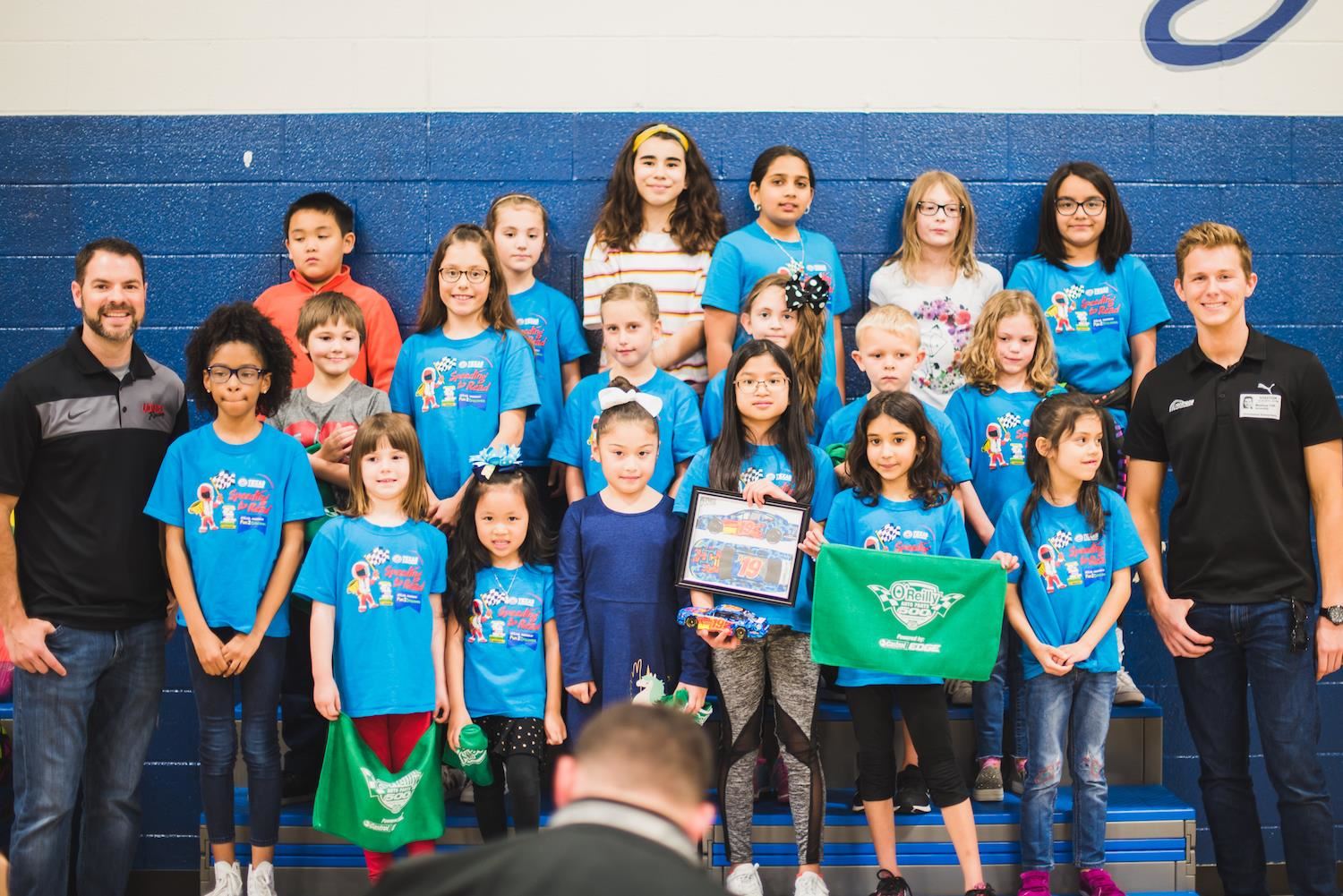 Additional racing tickets were awarded to Homestead top-readers Sophia Nguyen, Kindergarten; Noelle Prowell, third grade; and Sharanya Saripalli, fifth grade.

See more photos from this exciting event on Homestead Elementary's Facebook page.
---
Homestead Elementary is a Carrollton, Texas elementary school in the Lewisville Independent School District. Follow Homestead on Facebook and Twitter to see more student experiences throughout the school year or visit LISD.net for more information about our district.