Return to Headlines
Kolbeck Named CTO of the Year by Texas K-12 CTO Council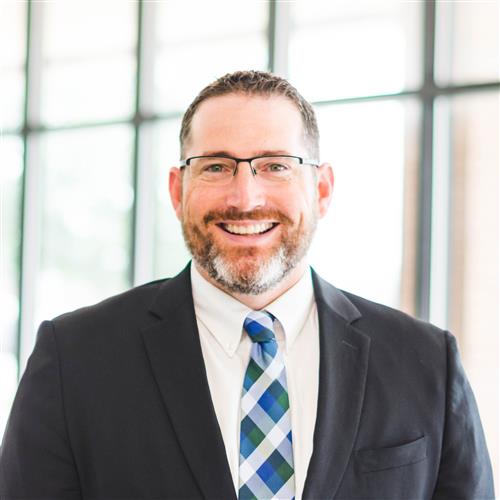 The Texas K-12 CTO Council recently honored Lewisville ISD Chief Technology Officer Bryon Kolbeck with the Grace Hopper Award, the organization's "Outstanding CTO of the Year" distinction.

"I'm honored to be named the Texas K-12 CTO Council's CTO of the Year," Kolbeck said. "The work of the LISD Technology Department is far reaching. It impacts our students, teachers, parents, and surrounding communities, and it is what keeps me inspired to do this type of work."

He added, "Knowing this past year has been one of the most challenging years ever and recognizing the role technology played in responding to the pandemic, I am humbled to be recognized with this award. I am very proud of the work of the LISD Technology Department and so appreciative of the support from our district and our community."

Kolbeck, who joined the LISD family in 2015 from Wausau School District in Wis., oversees the district's three technology divisions: Technical Services, Information Services and Network Infrastructure & Cyber-Security. Under Kolbeck's leadership, LISD Technology has made tremendous strides. From the development of a long-range technology plan to investing in resources to ensure data is kept private and secure, Kolbeck is committed to keeping LISD ahead of the curve.

In 2016, Kolbeck led the district to a coveted honor as LISD was one of only seven school systems nationwide, and the only in Texas, to receive the inaugural Trusted Learning Environment (TLE) Seal from Consortium for School Networking (CoSN). The seal, which is a two-year distinction that LISD has successfully maintained, signifies the district takes the necessary steps to ensure the protection of student data.

Additionally, Kolbeck remains committed to enhancing student learning and the student experience through technological offerings. He champions the advancement of digital learning opportunities, promotes digital citizenship and works to increase accessibility for student learners. In a 2019 interview with the district's quarterly magazine, Kolbeck noted the importance of technology in education.

"We believe technology plays a key role in the education process itself," he said. "We also recognize that students will live in a world where technology will impact their personal and professional lives. We want to ensure students are prepared for the future."

An active member of CoSN, Kolbeck is eligible for the Withrow CTO Award, a national honor, which will be announced in early March.