Return to Headlines
Homestead Elementary Revives Campus Garden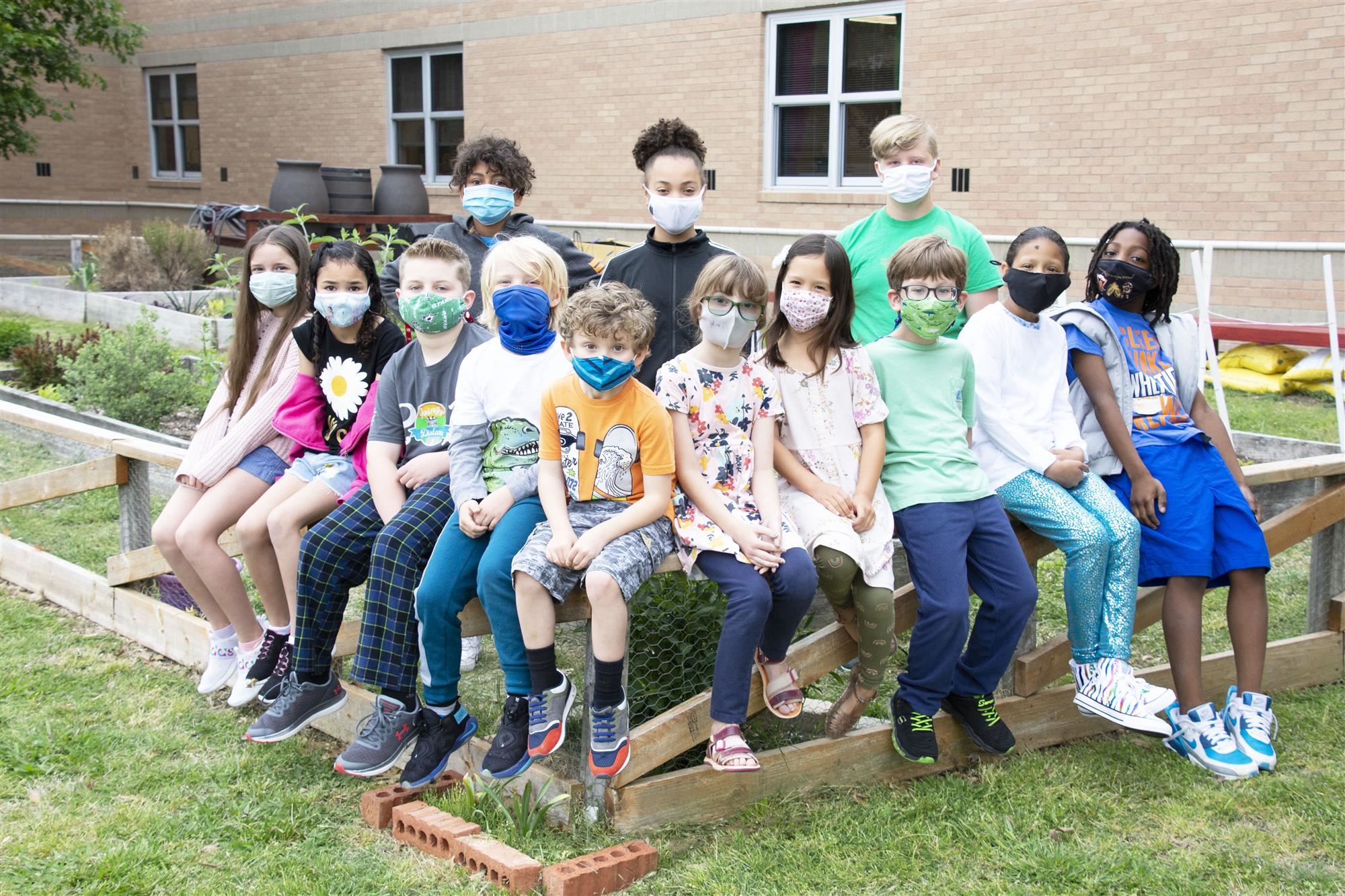 It had not been tended to properly for more than three years. What was once a prosperous garden on the southwest corner of campus was overgrown with weeds. No flowers or vegetables were in sight.
Enter some creative teachers, a Lewisville ISD Education Foundation grant and hard-working Behavior Intervention Classroom and Science Discovery students, the 25-by-75 foot garden at Homestead Elementary is now thriving once again and is the talk of the school.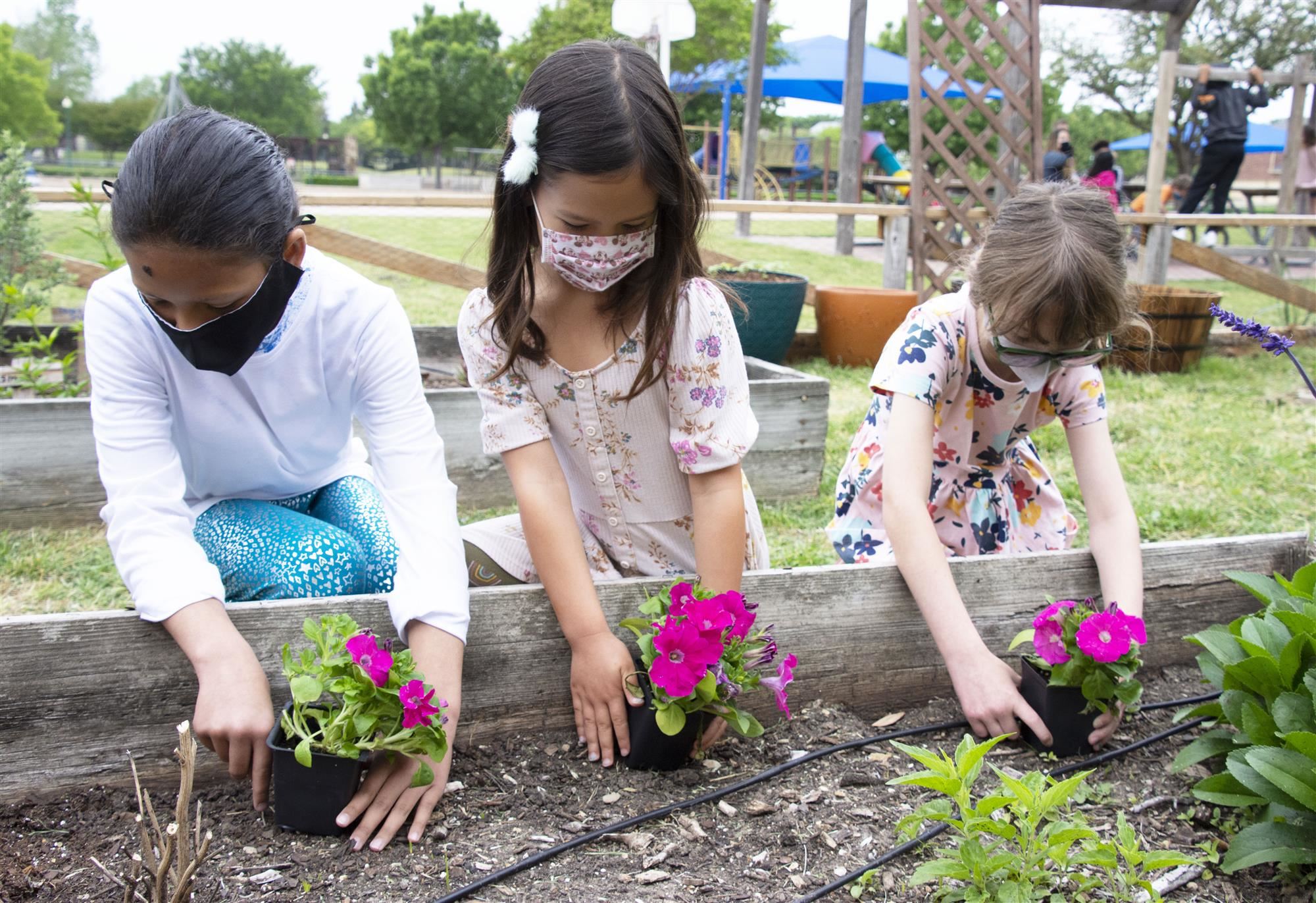 "I have really enjoyed watching our students take ownership of their learning through the garden experience," HES Principal Sean Perry said. "I am proud of how they have made it their own and can explain how all parts of it work."
BIC teacher Missi Claycomb, Science Discovery teacher Shannon Sears and BIC aide Shannon Kosec got together this past summer to discuss ways to get their students outside of the classroom and learning with hands-on activities with impending COVID-19 restrictions in place.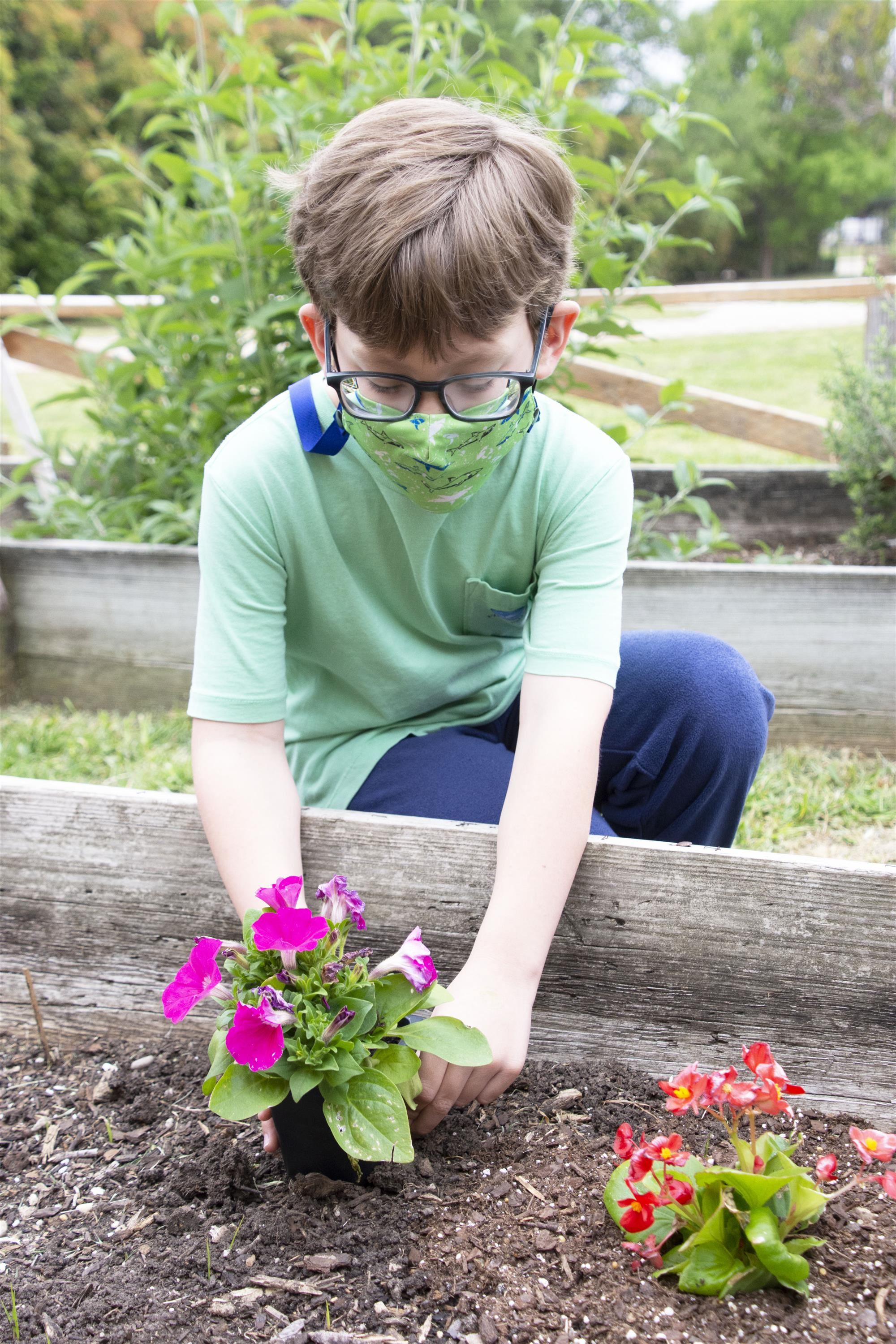 The garden was the solution.
"We knew this was going to be a huge chore, but we also knew we were entering a year with heavy restrictions on space and larger time chunks of sitting for most students," Claycomb said. "We were determined to create an area where the students could move around in the sunlight and fresh air, and a place where learning was hands-on."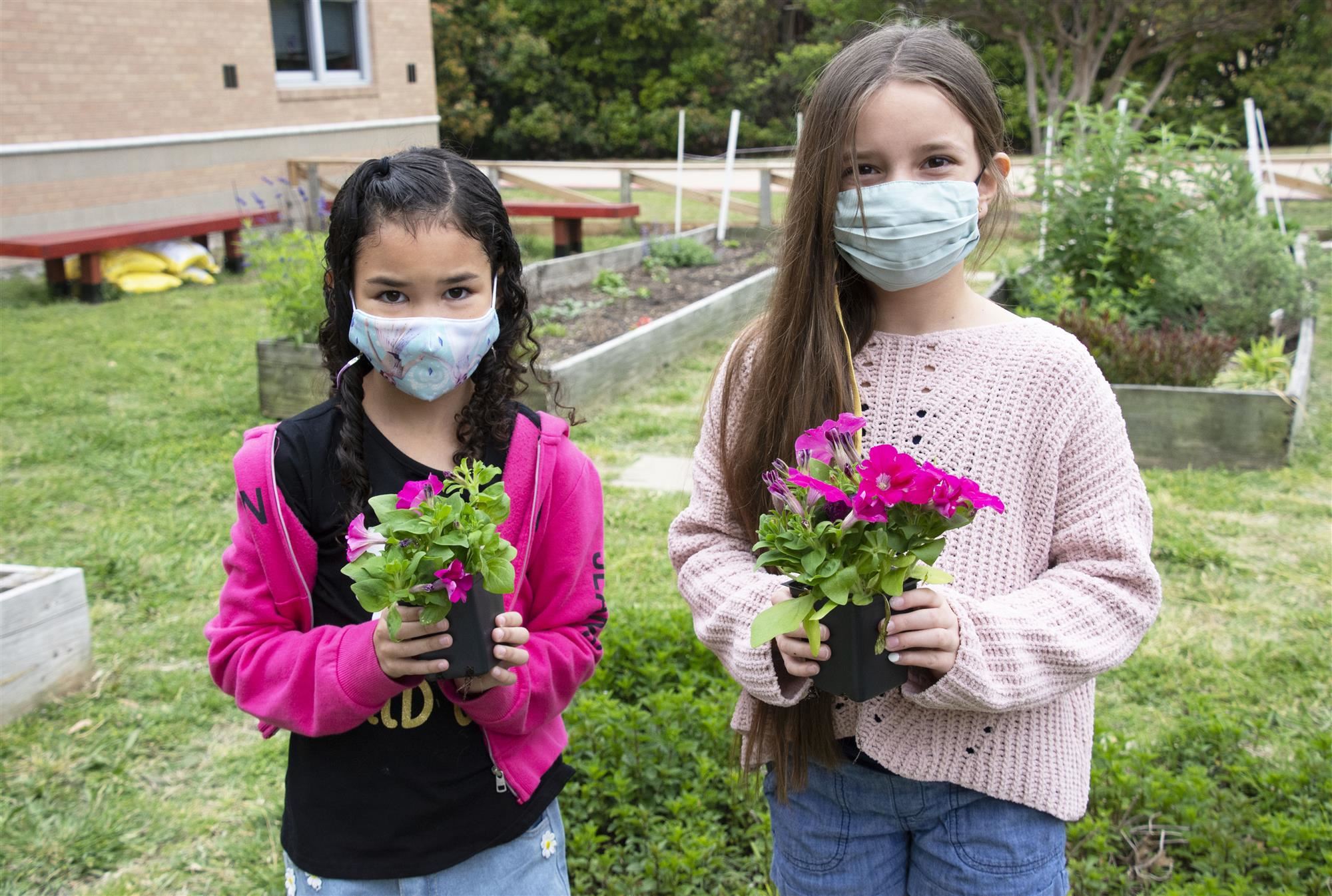 The trio wrote out the LEF grant and it was granted. The teachers purchased the necessary supplies needed to get begin reviving the garden (aprons, compost bin, gloves, tools, soil, etc.). Then came the planting of flowers and vegetables. There are even rain barrels now.
Everything that has been done has had TEKS (Texas Essential Knowledge and Skills) in mind. Certain plants were planted to learn more about monarchs and pollinators. A bird feeder was installed to view different bird species. Specific combinations of soils were used to attract and dig up worms for the study of decomposers. Plants were started from seeds inside the classroom and then transplanted outside to see the differences between direct and indirect sunlight. Students followed instructions to build raised beds. The list goes on and on.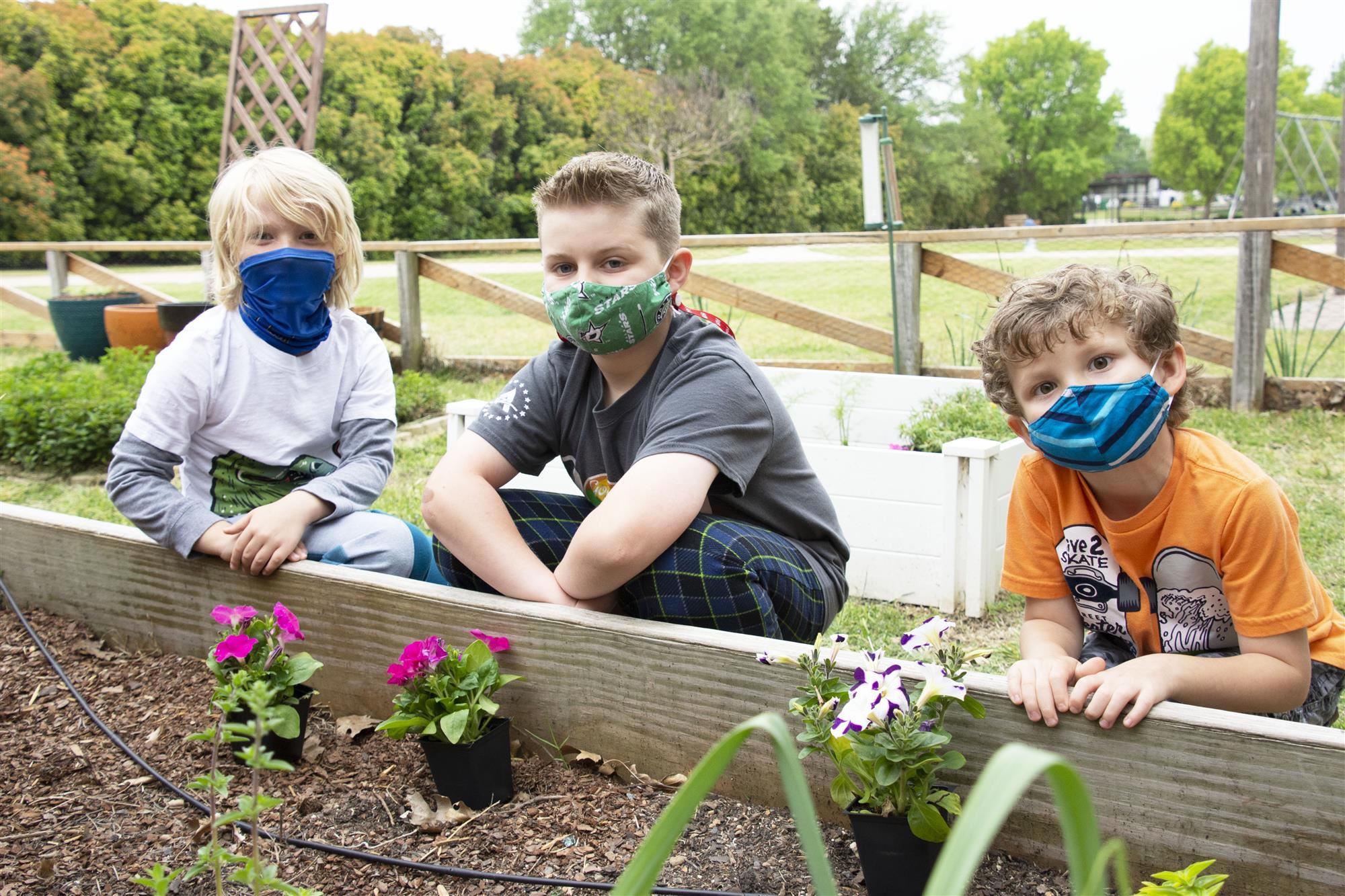 "Every time we work on our garden, we learn something new about flowers, vegetables and bugs," fifth-grade student Olivia Barrentine said.
Added fourth-grade student Tavion Gatewood: "It's been fun learning how to plant flowers and vegetables, take care of them and see them grow big and healthy."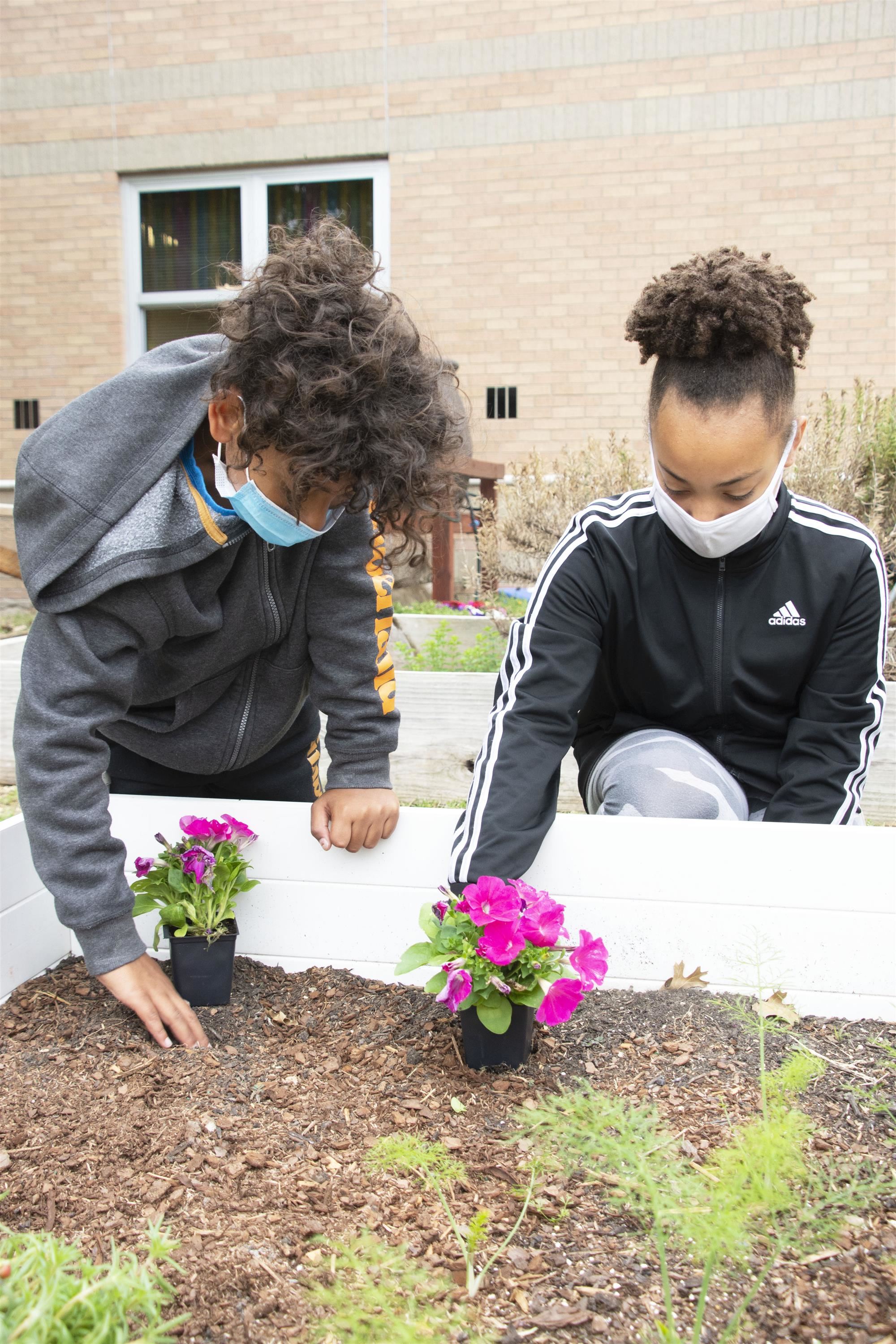 Perhaps the main takeaway is how the students feel when they look at the garden they helped create.
"We are really proud that we have this garden," Barrentine said. "We have spent a lot of time working on it to look good for our school."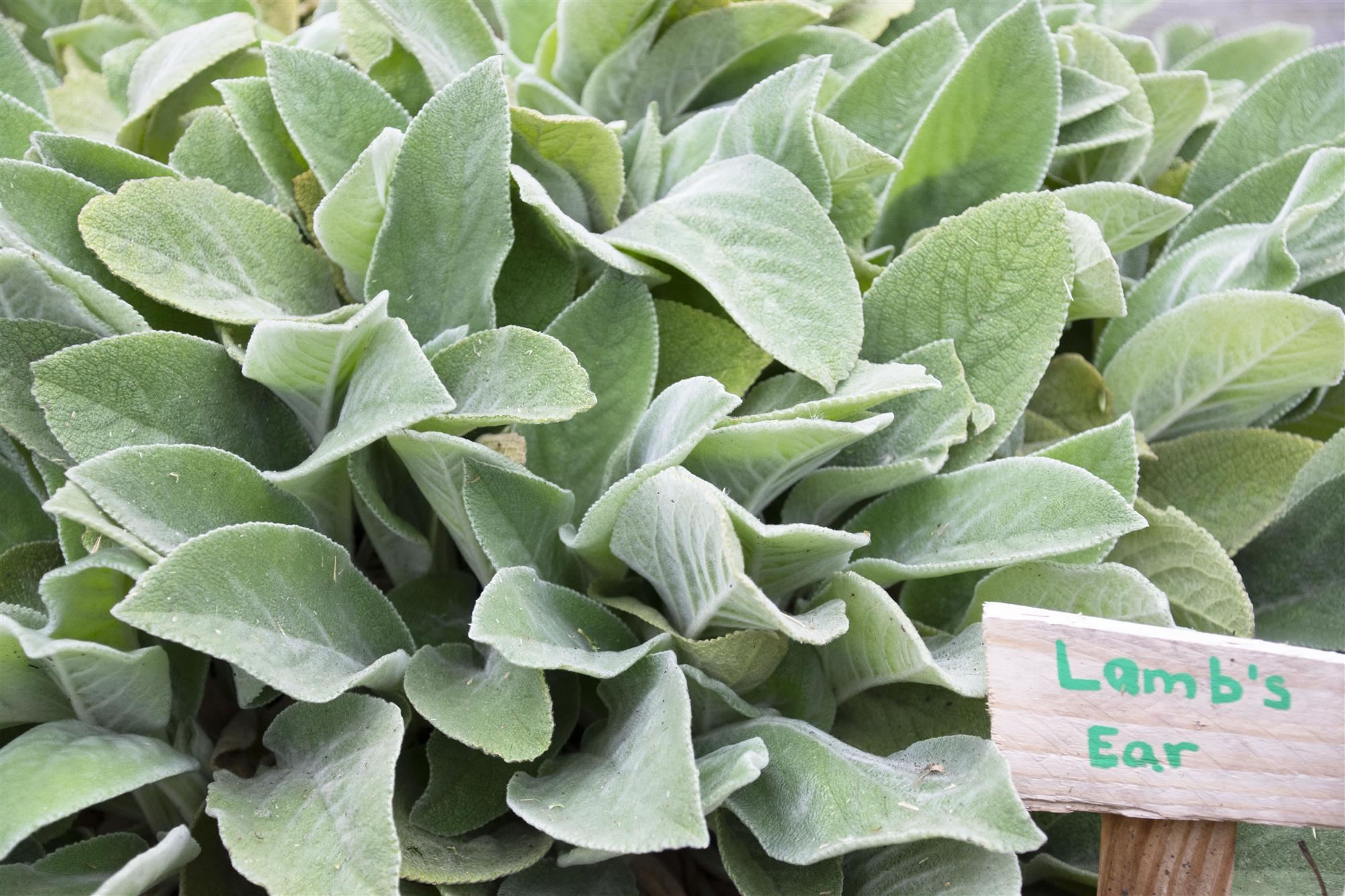 Added Gatewood: "We are proud of this garden and ourselves. It took a lot of hard work by a lot of people."
The hard work continues every school day as students water, weed and care for plants. Harvesting of vegetables will come soon.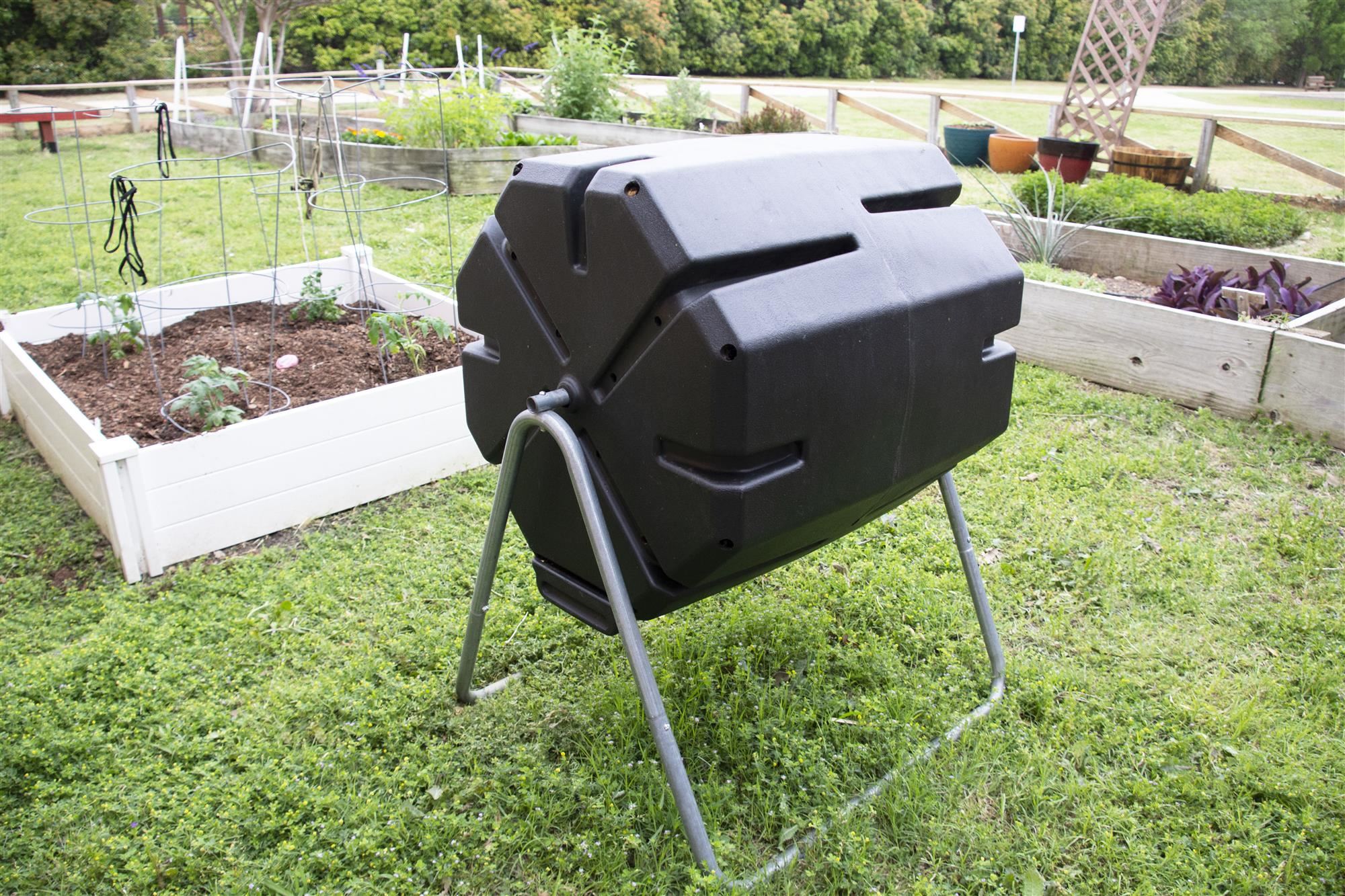 The HES PTA (Parent-Teacher Association) and community members have even gotten wind of what is going on. Compost, gift cards, hoses, pots, seating areas, seeds and much more has been donated. It's been a positive for everyone.
"This garden has provided a glimmer of hope for a lot of people," Claycomb said. "I'm so honored to have been part of this project and I hope we are able to continue providing these opportunities for students, teachers and community members for years to come."