Return to Headlines
LISD Gives 60,000 Pounds of Food to Local Food Banks
Food plays an important role for students to focus on learning and being engaged in school. Statistics show students who are food insecure have a difficult time learning and engaging with their peers.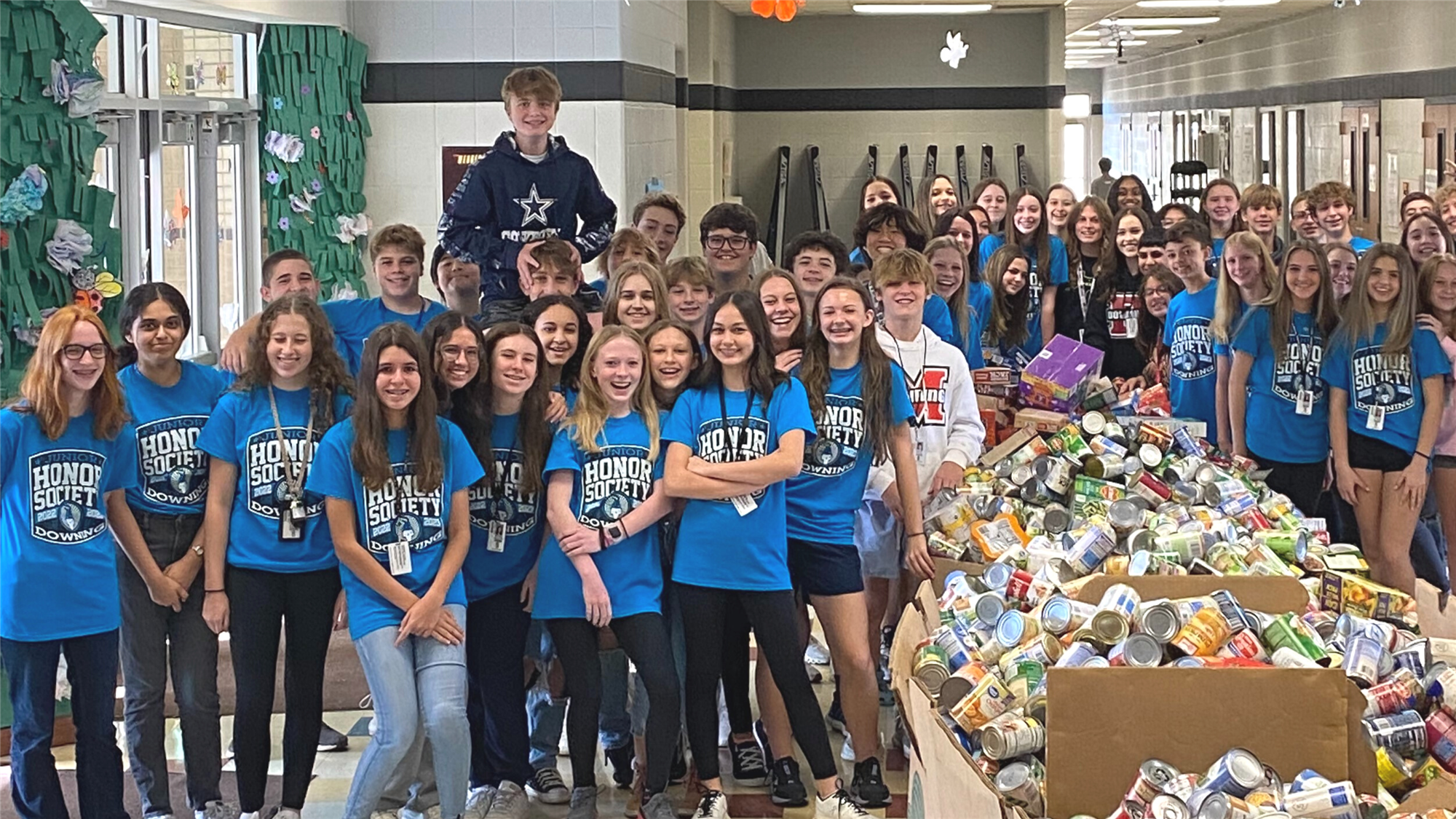 This year, Lewisville ISD is proud to announce that its annual "Stuff the Pantry" food drive raised more than 60,000 pounds of food and all proceeds went to Christian Community Action (CCA), LovePacs, North Texas Food Bank, Metrocrest Services and MetroRelief food pantries.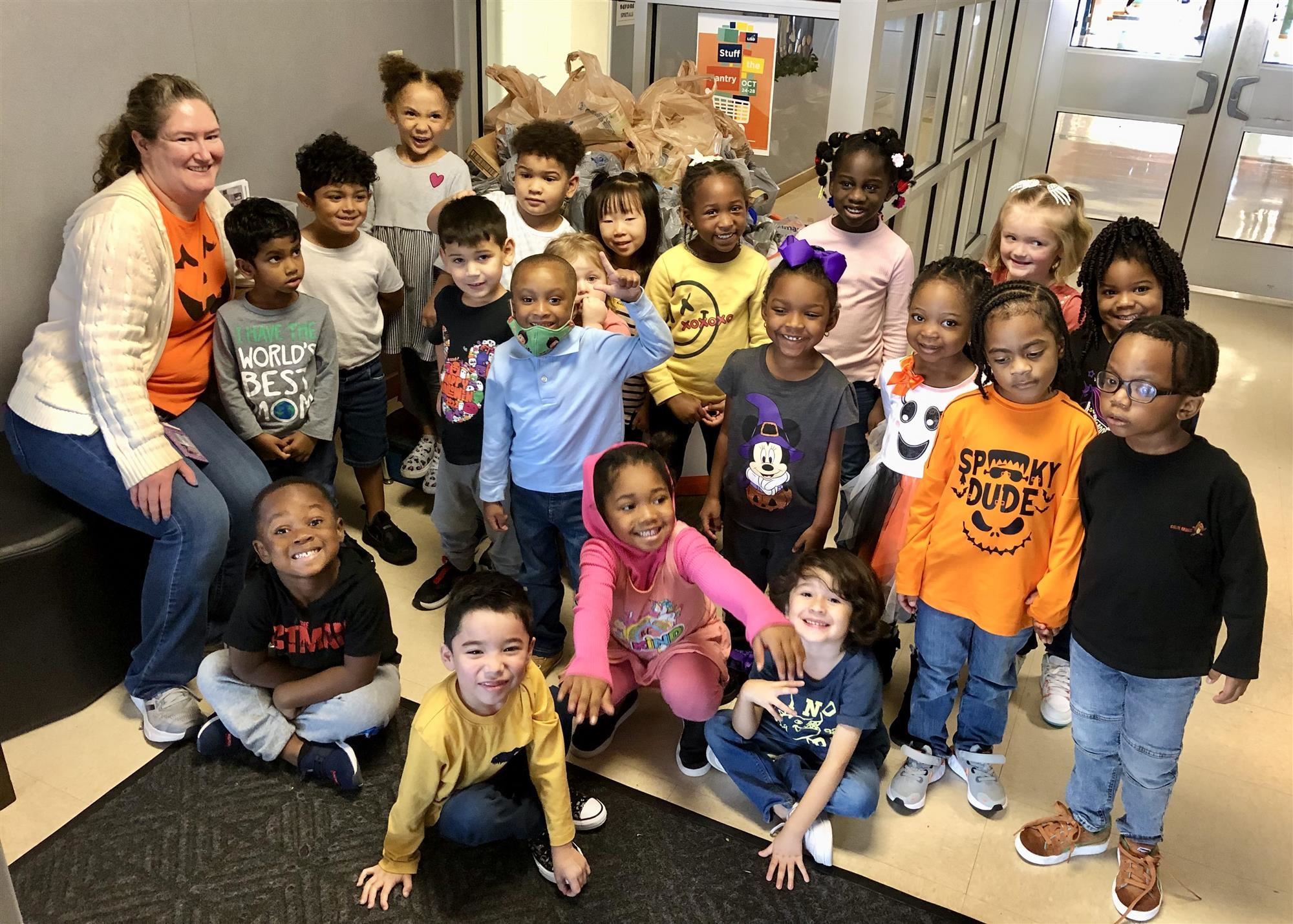 "Year after year, LISD students, teachers, and staff come through for needy families in our community," CCA President and CEO Gilbert Montez said. "And this year, at such a crucial need for families, LISD has done it again. Thank you for your generosity. You make a huge impact on over 700 families that come to the CCA Food Pantry each week. More than 40 percent of the nearly 2,300 individuals that will benefit from this food are children."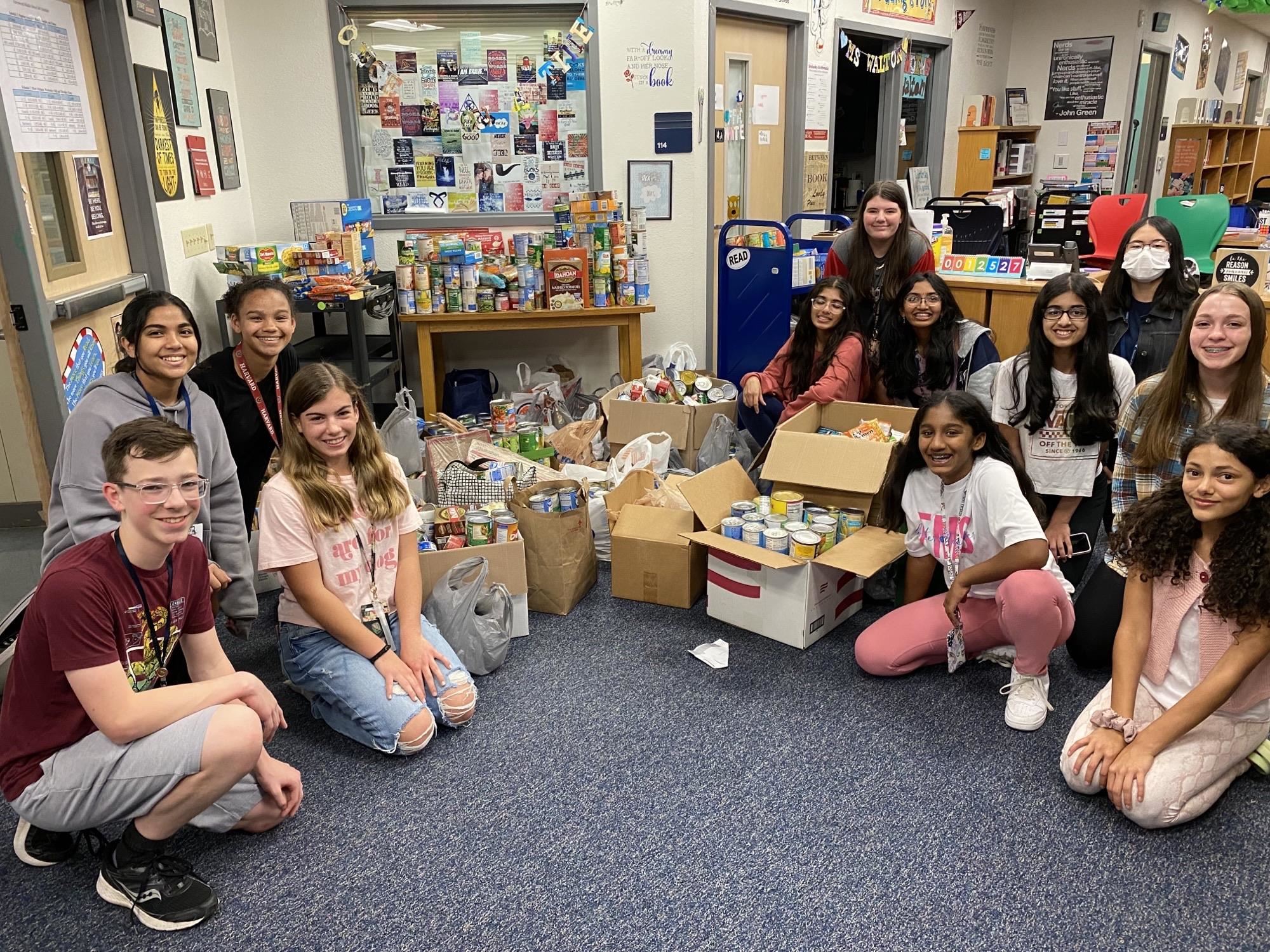 To add a little friendly competition, schools were encouraged to keep track of the number of items donated. Most items were worth one point, but pie filling, potatoes, canned fruit, vegetables, evaporated milk and yams were worth two points.
"We are very proud of our students and our National Honor Society for showing heartwarming generosity every year for our canned food drive," Downing Middle School Principal Curt Martin said. "This drive is entirely student organized and managed, which makes their success truly remarkable and meaningful for our teachers and staff. It is an honor to work with such amazing students who consistently strive to make positive contributions to our community."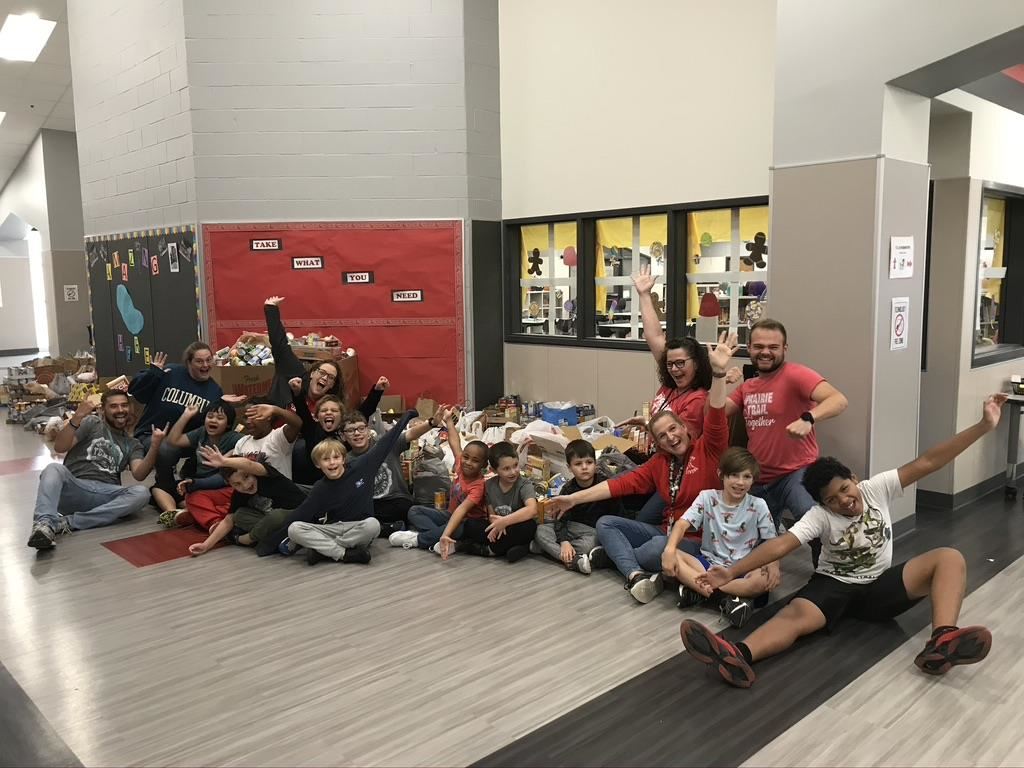 To show their appreciation, CCA CEO Gilbert Montez and Pantry Supervisor Juan Munguia visited Downing Middle School to present special trophies to the school and to Stacey Anthony's class for collecting the most items. In addition to the trophy, CCA shared they are sending Mrs. Anthony's class to the Perot Museum of Nature and Science for a special class field trip in the spring.
"People may say that our students are apathetic and don't care about others anymore, but students across LISD stepped up during this year's CCA Canned Food Drive," Anthony said. "They fought for a need they saw in our community and brought cans to school for many families in our district. These kids are our future. They have proven that when it is important and there is a need, they will fill the gap if they can. I am very proud of LISD and Downing students."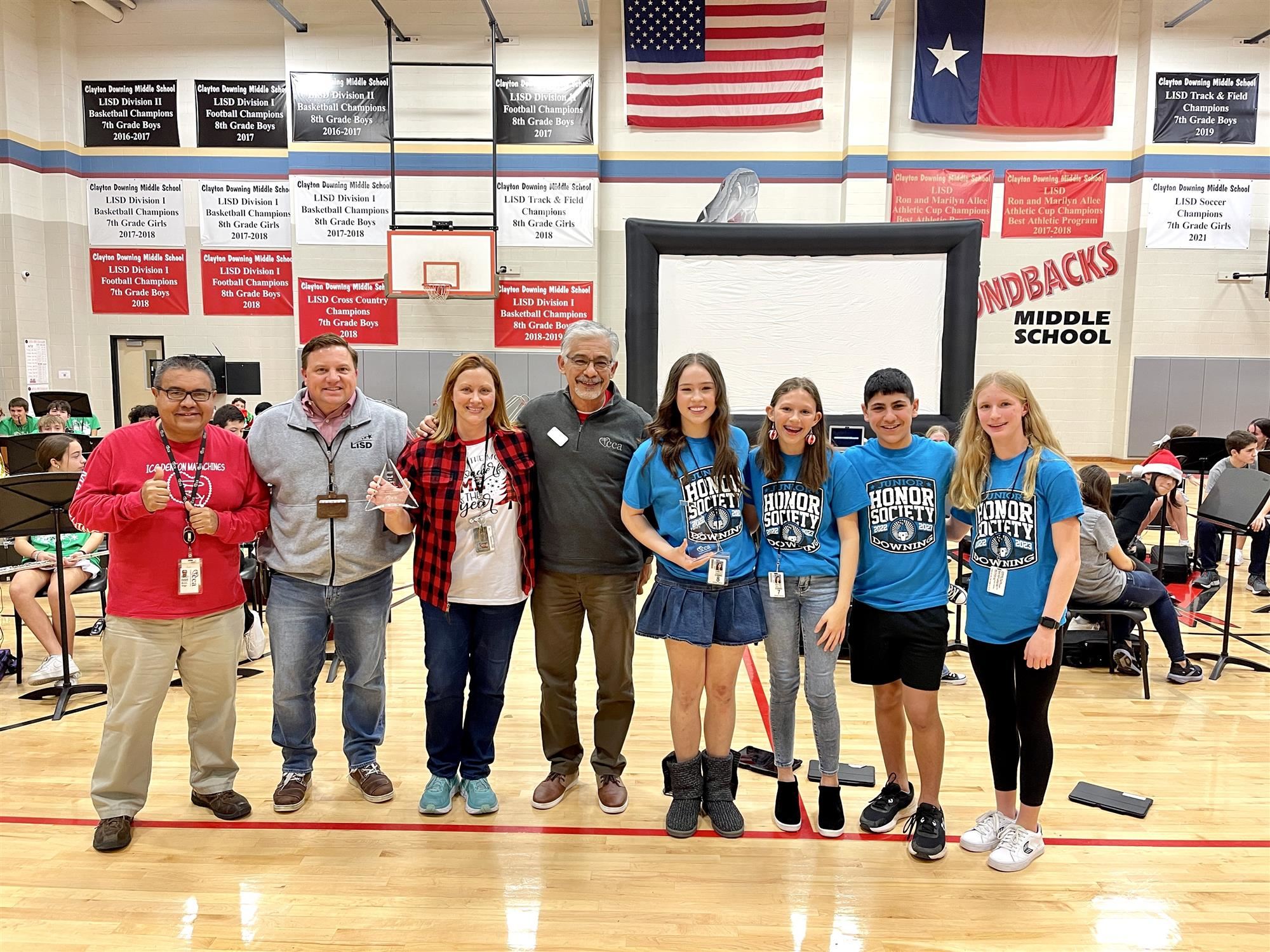 ---
From the beginning, Lewisville Independent School District has committed to ensuring all students—your children—have the resources they need and want to ultimately thrive in a future they create. Follow Lewisville ISD on Facebook, Instagram and Twitter to see more student experiences throughout the school year or visit Best Schools in Texas for more information about joining the LISD family.