Return to Headlines
Highland Village Elementary Honors Agents of Change
To culminate Black History Month, third-, fourth- and fifth-grade students at Highland Village Elementary (HVE) gave a special musical performance to relay historical information about notable American heroes, while also sharing song and dance.
"Our performance is entitled, 'Agents of Change: Celebrating African Americans in History,'" HVE music teacher Leah Drumheller said. "The songs help share the history of some of the most recognizable African Americans in history like Dr. Martin Luther King Jr., Jackie Robinson and Duke Ellington."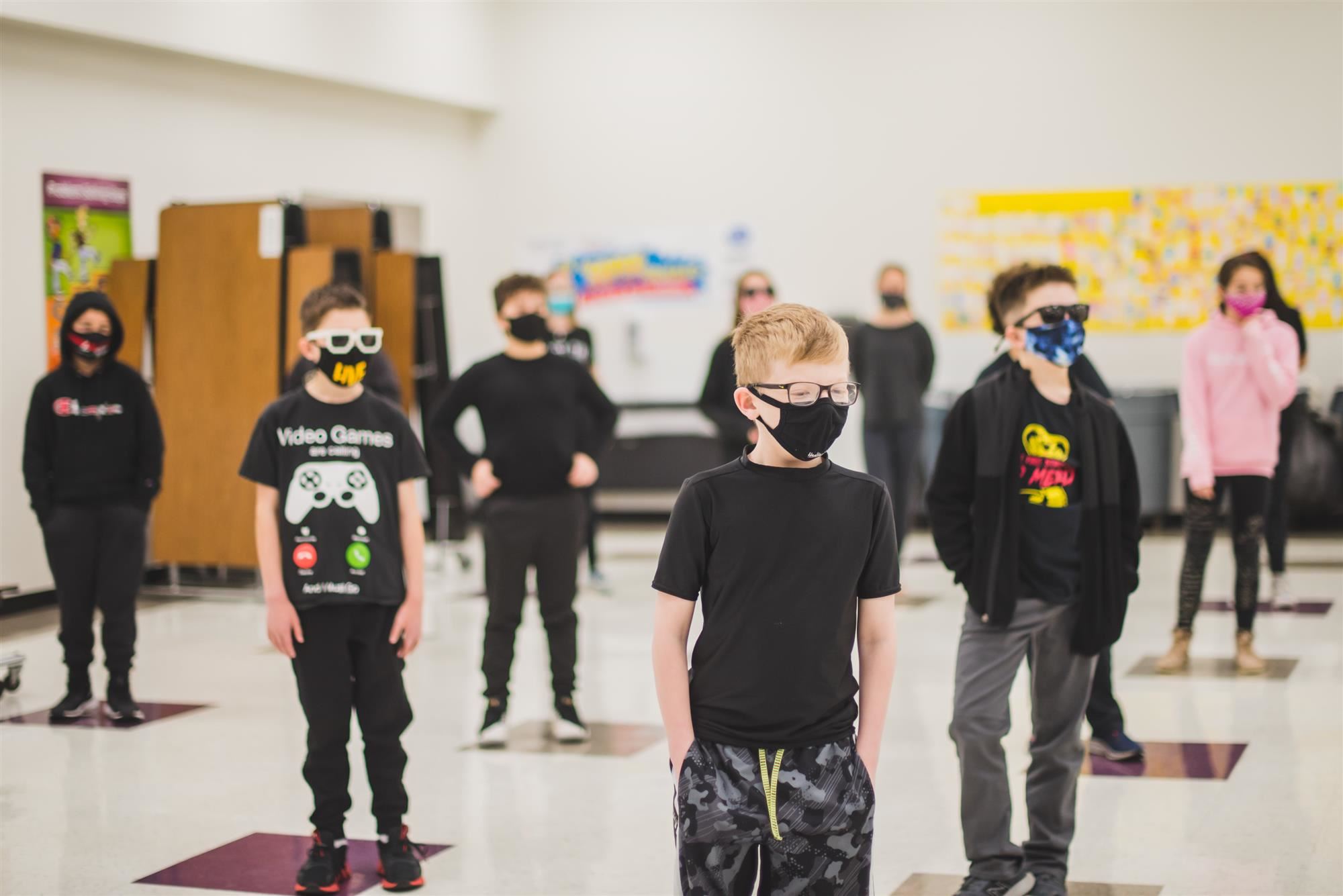 While health and safety procedures continue to be a top priority, the students and staff at HVE still put a great deal of time and effort to make this musical performance a success for their campus.
In a rotating fashion, each separate grade level performed in the cafeteria at different times.
"We have been highlighting various cultures throughout the year, and since February is nationally-recognized as Black History Month, I believed that this is a culture that greatly impacted the music we hear and love today, so I wanted this to be a teaching tool," Drumheller said. "I want my students to learn about these great individuals who shaped the America we know and love today, as well as gain some confidence in their musicianship."
Steps away in the school gym, students were participating in some friendly hopscotch competition.
For the past week, students in Michelle Murray's physical education classes have been practicing their African Hopscotch skills. To play African Hopscotch, students quickly jump five times in a pattern to make their way down the hopscotch lines. To help guide their rhythm with sound, students remember, "TA-TA-TI-TI-TA."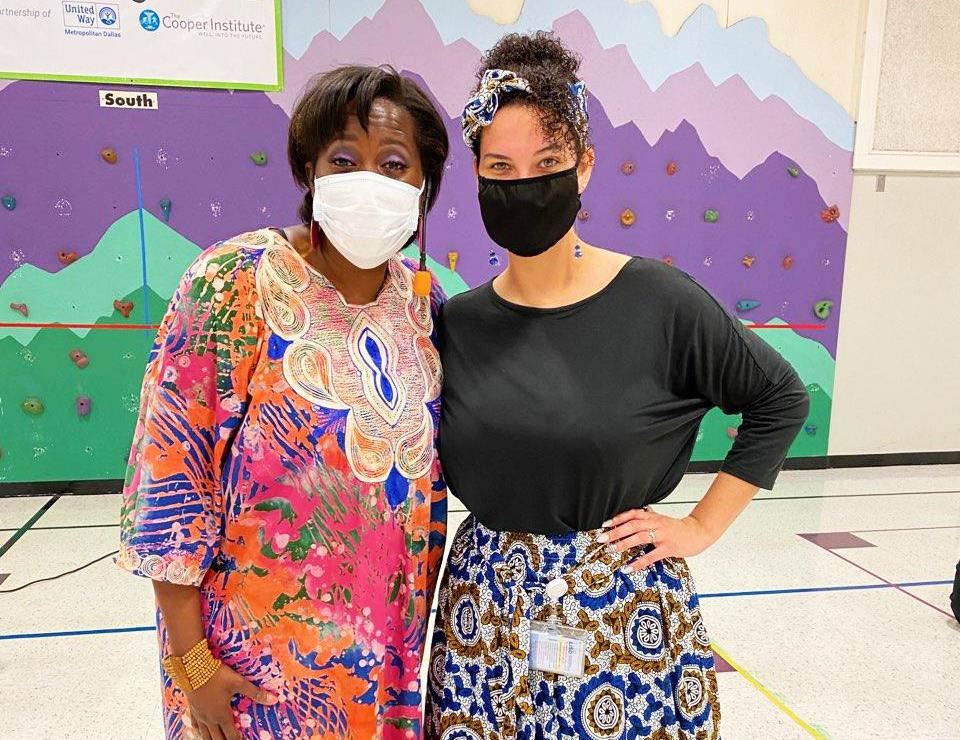 Murray and Drumheller found the activity on social media last summer and knew it was something they could incorporate together.
"Murray has taught the students the pattern and how to move their bodies by building off the rhythmic knowledge they have gained in music class," Drumheller said. "This was a perfect opportunity to collaborate together and turn it into a tournament. I have seen how hard these students are working and the dedication they have to each other and to encouraging their peers to succeed."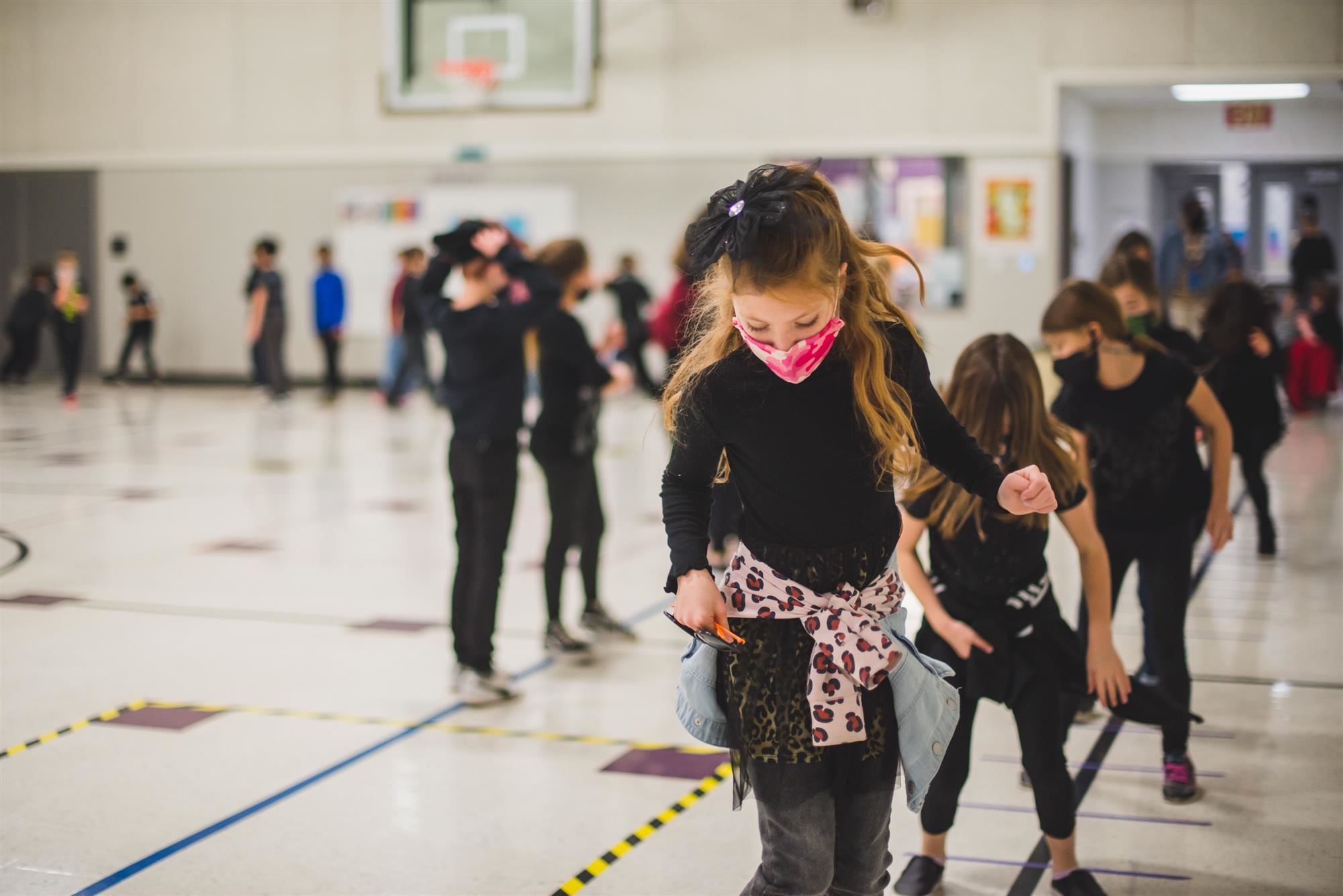 Murray agrees, the activity was a wonderful way to get her students moving.
"There are a multitude of ways to increase cardiovascular fitness, heart health and coordination while building a sense of pride and the opportunity to show grit and perseverance," Murray said. "The students exceeded all expectations. The smiles and sweat say it all."
African Hopscotch has been as much of a hit in the gym as it was on Twitter, where within just a fews days, a video of HVE students practicing received over 10,000 views. With the interest and excitement surrounding this activity, there's no stopping the students at HVE.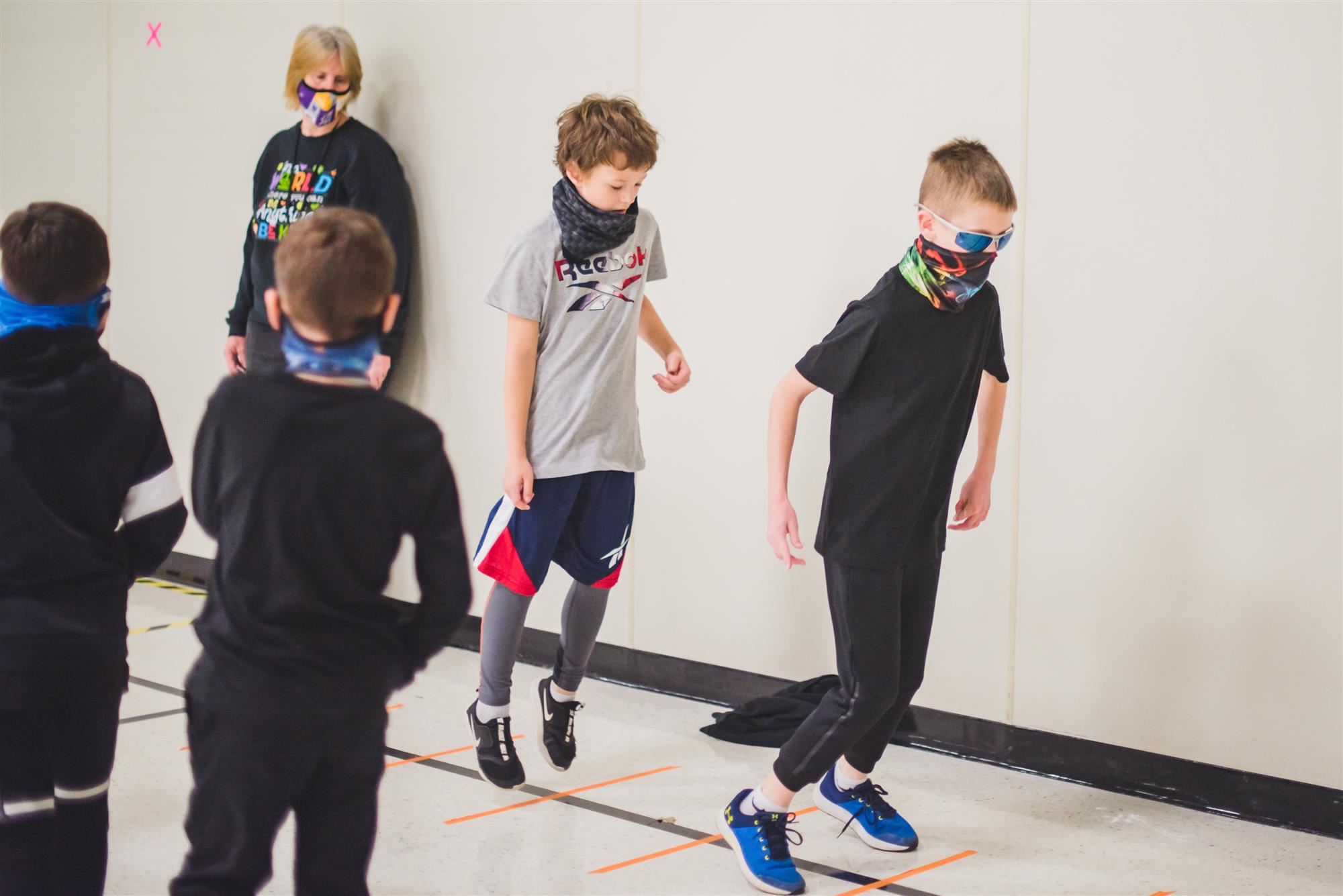 "African Hopscotch isn't just for Black History Month," Murray said. "It is a multicultural activity that can be used year-round. Watching my students demonstrate focus, peer teaching and stamina reinforced why I love teaching and allowed me to see the Lewisville ISD cornerstones in action."
Through musical performances and physical activities like these, students are sure to recall their knowledge of important American heroes and their many contributions to equality, justice and change.
---
Highland Village Elementary is an elementary school located in Highland Village, Texas, serving Kindergarten through 5th graders, in the Lewisville Independent School District. Follow Highland Village on Facebook And Twitter to see more student experiences throughout the school year or visit Best Schools In Texas for more information about joining the Lewisville ISD family.