Return to Headlines
Music is "Lit" at Highland Village Elementary
Leah Drumheller, the new music teacher at Highland Village Elementary, wanted to find a way to safely showcase the songs and dances her students have been rehearsing this school year. With assemblies for families to attend out of the question, she had to get creative. Drumheller decided to bring the experience to them. It would be a virtual music program entitled, "Music is Lit."

"I heard of other schools doing a virtual performance," she said. "I wanted to challenge myself and my students to do our own spin on it. I also wanted the students to feel like they were doing something special and amazing."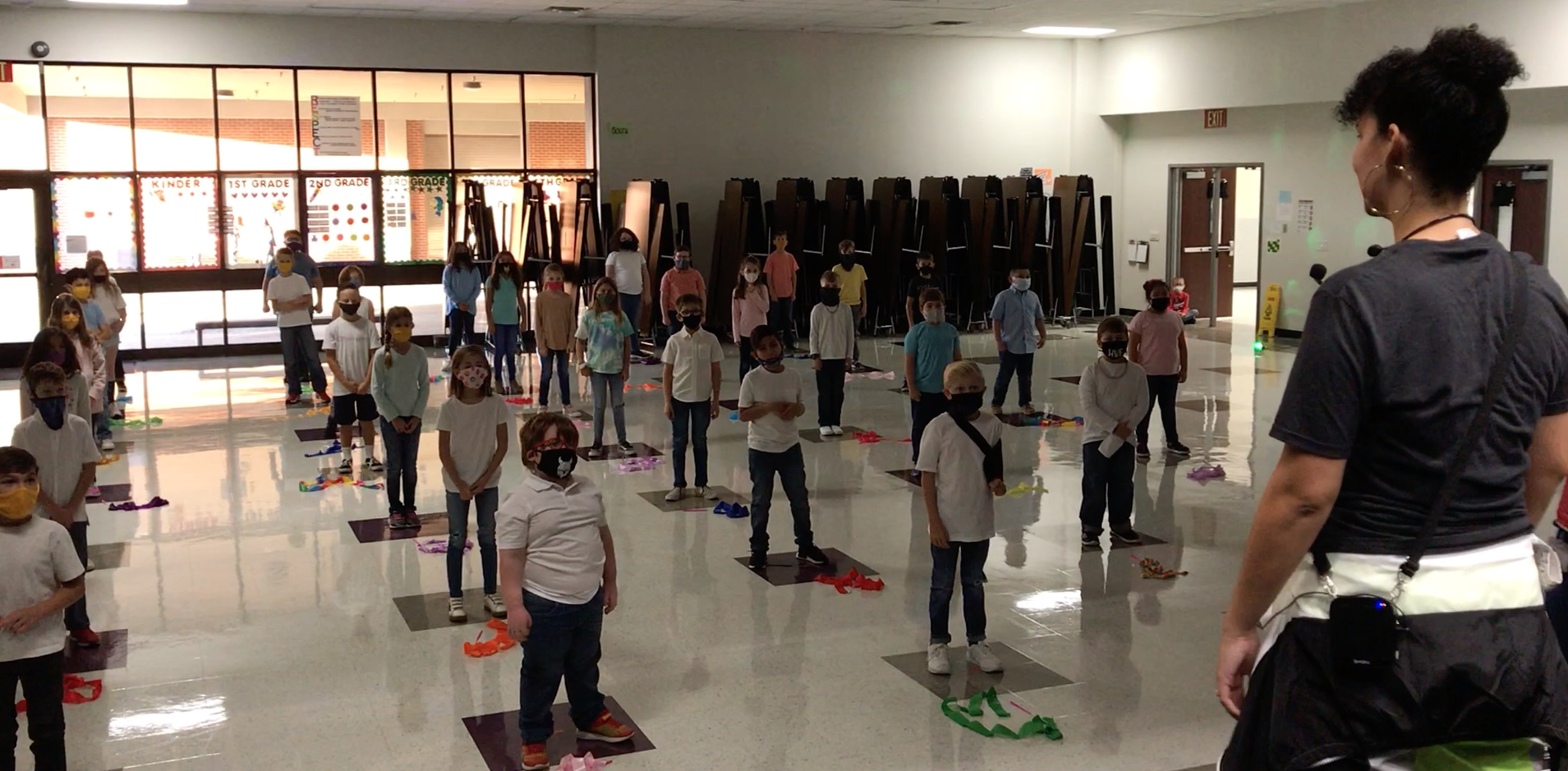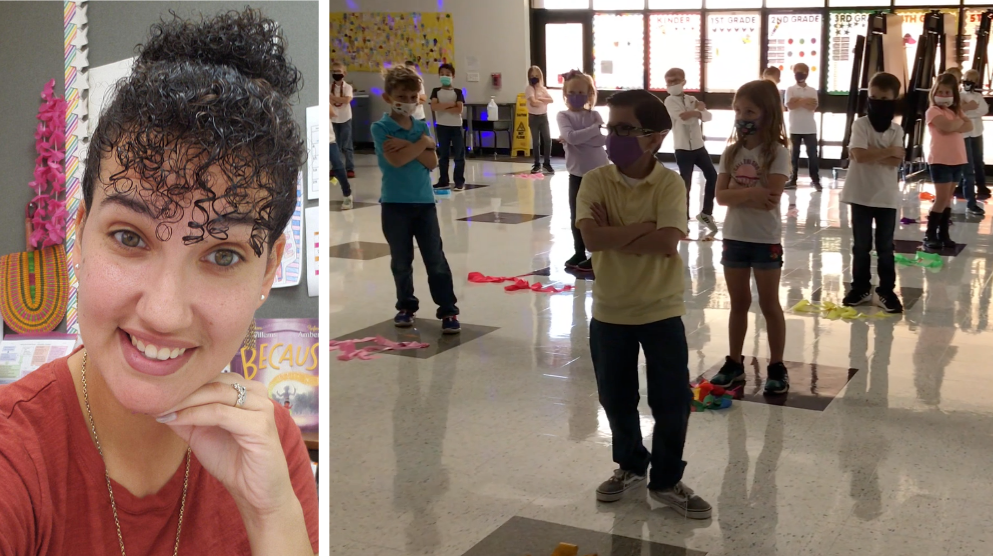 With the help of other Highland Village staff, Drumheller was able to record students in Kindergarten through fifth grade performing "I Will Sing Hello," "Mexican Hat Dance," "Wavin' Flag," "Best Days of My Life," "Brave" and "Fight Song."

"The staff helped all the way from clearing the various spaces the students were recorded in, to guiding students to and from the many locations that the filming was happening at," Drumheller said. "They were amazing in being flexible with rehearsal schedules, and helping me communicate with parents."
Using iPads and cell phones, more than 50 videos were filmed of students performing the various pieces. Those clips were edited together into a 17-minute video, using multicam editing to provide different angles and showcase all the grade levels and their classes. Through that type of editing, more students were featured and those watching would feel as if they were actually attending the performance.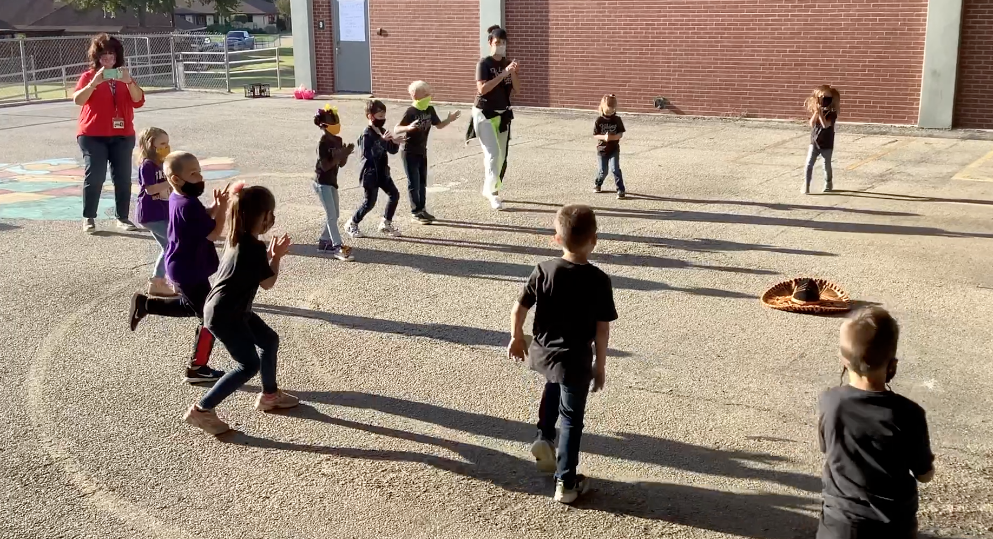 Highland Village Principal Leslye Mitchell was blown away by Drumheller's creativity and how she pulled the program together.
"Her intent was to prepare a performance that would give some 'normality' for both the students and parents," Mitchell said. "Ms. Drumheller saw this program as a way of bringing the Highland Village community together as one and in a positive way that showcased our great students."

Families were able to view the performances through a link from their classroom teacher and on social media. The program received favorable feedback from parents.

"The overarching response I have received from this recording has been positive and encouraging," Drumheller said.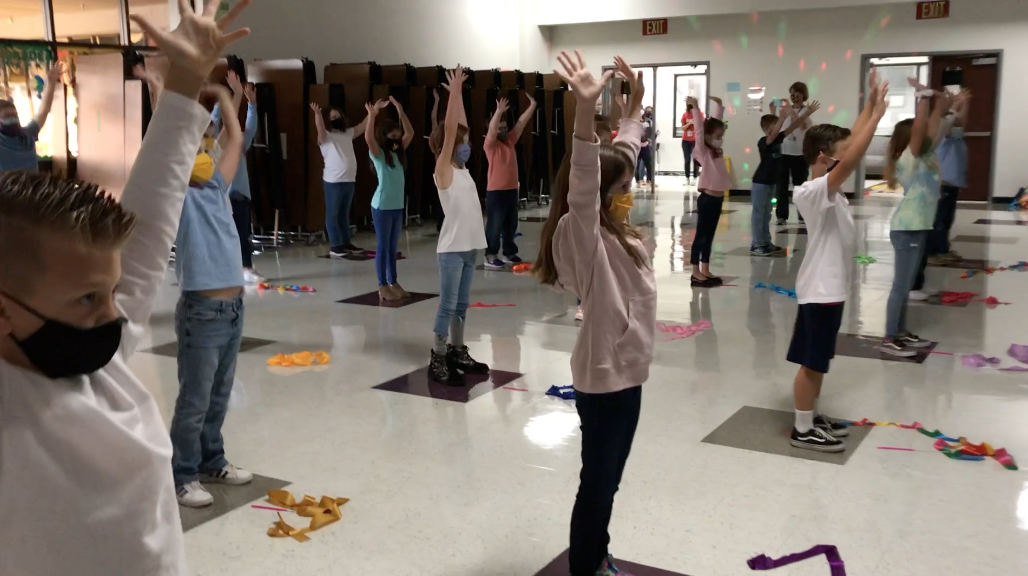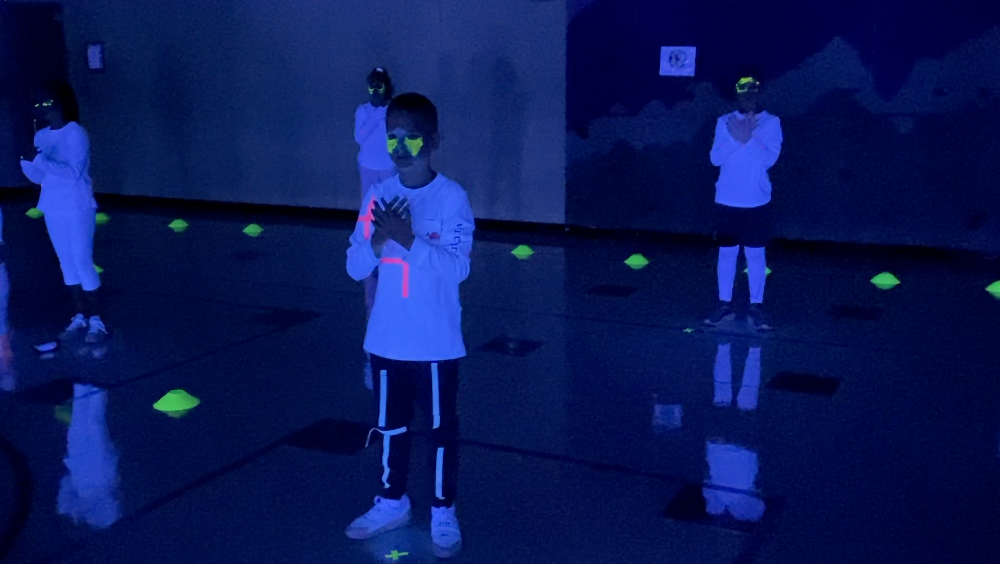 Mitchell added, "Parents have been very complimentary about the program. The feedback on social media has been amazing."

The students had a lot of fun practicing and preparing for their performances, too.

"The excitement of the students during the practice, preparation and the actual performances was off the charts," Mitchell said. "The engagement and effort that all of them displayed was so exciting to see. In the words of one of my fourth-grade students, 'I love this! I love Ms. Drumheller.' I can't say it any better than him."

As for the new music teacher? She couldn't be happier about how the program came together and to be at Highland Village Elementary.

"It has been a breath of fresh air," Drumheller said. "I am beyond blessed to be here!"

She added, "I love what I do as an educator and specifically as a music teacher. I definitely want to raise awareness of the amazing job that our fine arts departments have been doing across the district. Together, we are a light during this tremulous time."