Return to Headlines
Mrs. Bodine's Adventures Video Series a Hit for Highland Village Elementary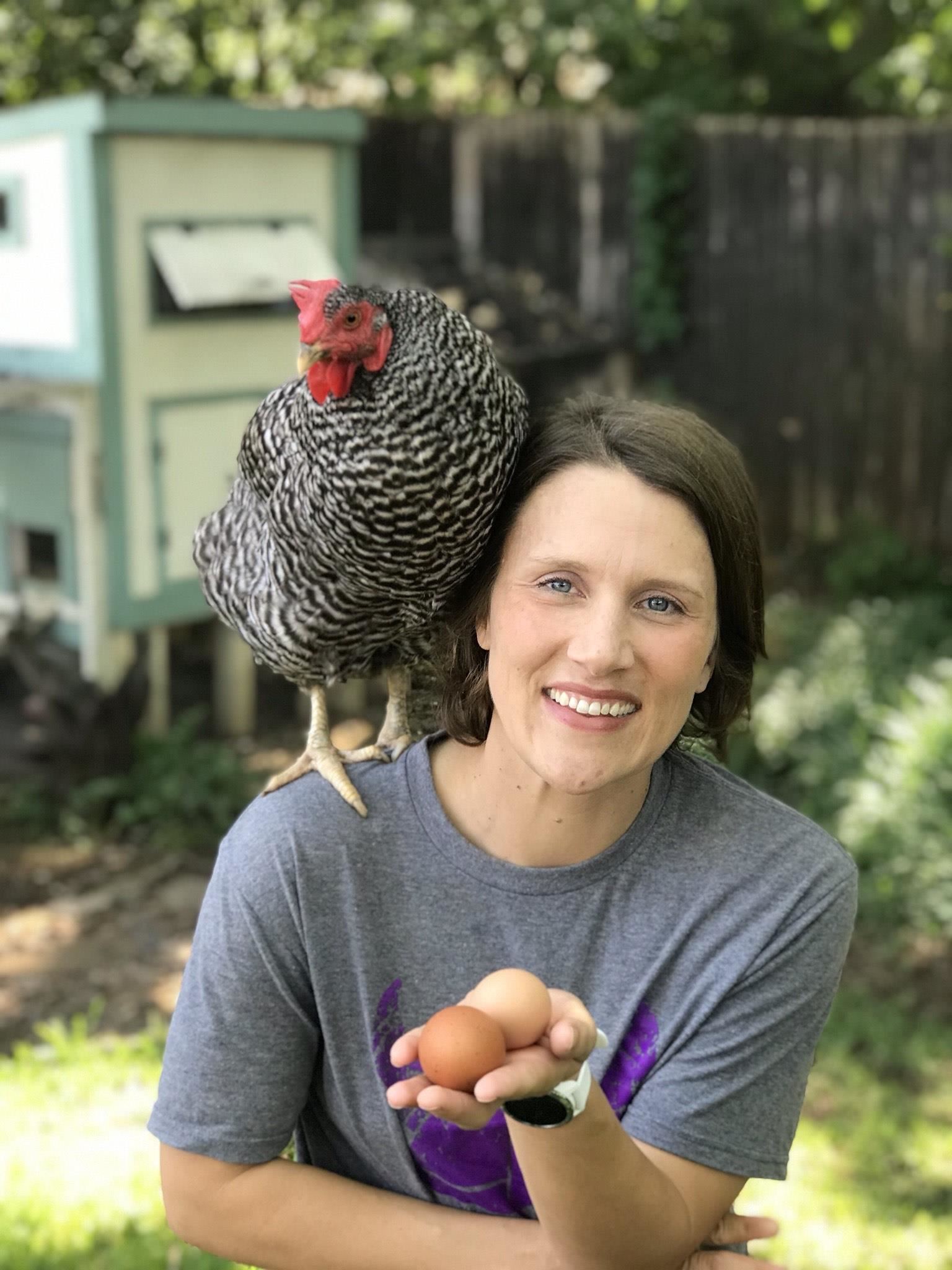 Highland Village Elementary special education aide Meagan Bodine grew up just outside the small West Texas town of Garden City with a love for the outdoors. She lives in the city now – just a few blocks from school – but her adoration for animals, plants and nature has not changed.
The students, parents, teachers and administrators at HVE have become especially thankful for that during these times of at-home learning due to the COVID-19 pandemic.
In mid-April, kindergarten teachers Michelle Gipson, Angie Hogan and Lisa Menking contacted Bodine because they were teaching their students about plants and living and non-living things in science. The group wanted to see if Bodine could make a video showing off some of her many plants so they could show their students. Bodine was happy to and she acted swiftly.
The 10-minute video titled, "The Bodine Farm," was a hit. Bodine not only featured plants, but also flowers, insects and the egg-laying family chickens. There was an introduction, clever editing throughout, fun music, credits and even outtakes at the end. It was all filmed on her farm, or, backyard, actually.
"I grew up on a farm, so when I moved to the city, I decided that if I couldn't have my own farm in the country, I would bring the farm to the city," Bodine said. "I love my little, self-proclaimed farm and love to share it."
Fast-forward two weeks and there have been three more videos: "Life Cycles," "Animal Coverings," and "Plant and Animal Adaptations." Each segment remains in the 10-minute range and has the same upbeat theme. Several more plants, flowers and insects are showcased, as well as frogs, lizards, turtles and worms. There are even appearances by Bodine's entire family (husband, Kyle, and three Lewisville ISD-attending children, Kamryn, Ava and Mason) and pet dog, Chile, and cat, Cheddar.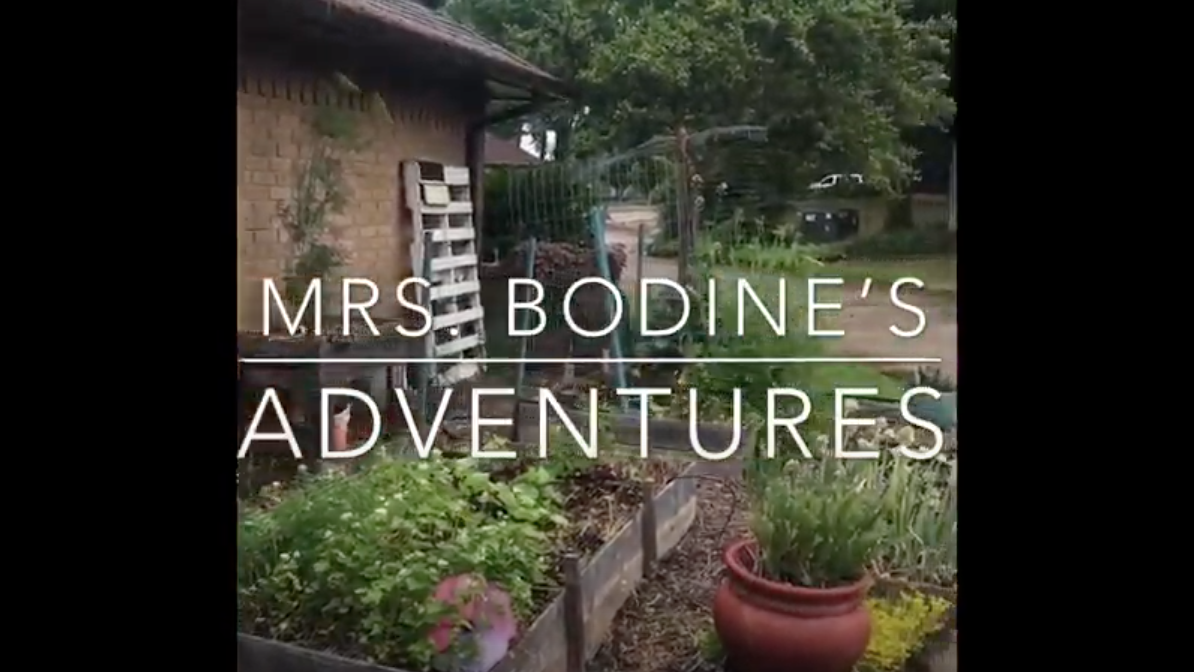 Not only have the kindergarten students and teachers enjoyed the videos, the third installment was shared with all first graders and the latest one was requested for every third grader. The videos have also found their way to all grades through friends and siblings.
"My goal in creating these videos was to bring smiles to our students' faces in a time where fear and anxiety might be in their little hearts," Bodine said. "I wanted them to see me being silly while teaching them what they needed to learn."
The students cannot get enough of the videos.
"I love Mrs. Bodine's videos," first grader Julian Clay said. "I give them all five-star ratings!"
Added fourth grader Jordan Clay: "Her videos are such exciting adventures. I always look forward to them."
In addition to students and teachers, Bodine's videos have gained the following of parents and administrators. Just ask HVE Principal Leslye Mitchell.
"Mrs. Bodine is a gift to Highland Village Elementary," Mitchell said. "The videos are such a treat – and at times laugh-out-loud entertaining! Her clever ability to make at-home learning fun and engaging has been on full display. I have also learned a few things from the videos myself. How awesome is that?"
Will there be another video in the series? Bodine sure hopes so.
"My family enjoys doing these videos and I have gotten better at editing them with iMovie," Bodine said. "I would love to do at least one more to show the students some updates on things, such as tomatoes growing and butterflies coming out of their chrysalis. I also want to be able to tell them goodbye for the school year."
As well as educating and lifting spirits, Bodine hopes the videos can serve as an inspiration to simply get outside.
"I hope all of this can inspire students and their families to get outside more, explore and investigate and enjoy all nature has to offer!"


Mrs. Bodine's Adventures videos can be seen here: