Return to Headlines
Welcome Our New Teachers!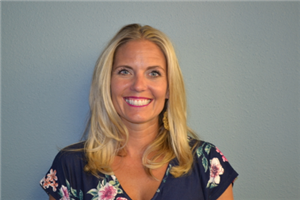 Mrs. Becky Davis was born and raised in Wheaton, Illinois, and attended Illinois State University. She has 17 years of teaching experience in 4th grade, middle school, and as a Technology Specials Teacher. She is joining Hicks Family as a 2nd-grade teacher.
Mrs. Davis enjoys sporting events, the lake, reading, shopping, and working out. She has been married for 11 years, and they have a 9-year-old son Byron and a 7-year-old daughter Bennett. They also have two dogs, Stella and Stoli.
Mrs. Davis ran the Boston Marathon twice and the Chicago Marathon once. Her favorite team is the Chicago Bears, and she teaches a fitness class titled "Insanity" twice a week.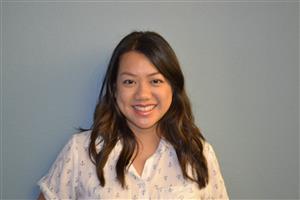 Mrs. Thuy-Linh McIver was born and raised in Dallas and has never left the DFW metroplex. Linh completed her student teaching at Hicks Elementary, then taught at Parkway Elementary for 8 years, and returned to Hicks to teach 2nd grade Spanish Immersion for 2 years. She has been at home with her daughter for 2 years and returns to Hicks as our Dyslexia Interventionist.
Linh has been married for 9 years to her husband, Johnathan. They have a 5-year-old daughter, Amelia, who will be at Hicks.
In her personal time, Linh loves spending time with family and friends. Her hobbies are gardening and cooking, and doing both following the farm to table philosophy.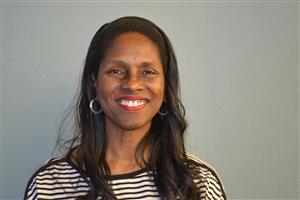 Mrs. Pamela Desselle is a graduate of the University of Houston-Clear Lake with a Master's of Science Degree, and a graduate of Texas Southern University with a Bachelor of Science Degree. This is her 20th year in education. Pamela has served as a teacher in grades 1-4, as a Title I Interventionist, and as an Assistant Principal. Mrs. Desselle is very excited to join Hicks as a 1st Grade Teacher.
Pamela is a native Texan who grew up in Houston. She is married to her husband, Harold, and she has a daughter named Giovanna who resides in California. In her spare time, she enjoys spending quality time with Harold serving their church, traveling, attending the performing arts, walking, cycling, and tennis.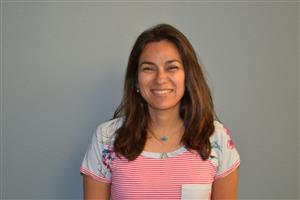 Mrs. Annette Garcia has a Bachelors and Master's Degree in Social Work. After working as an investigator with Child Protective Services, with an Adoption agency, and as a Behavioral Resources Specialist, she found her true passion for teaching children. Annette has 8 years of teaching experience, and she is moving from an instructional support role at Hicks to be our PPCD teacher.
When Annette is not working, she enjoys spending time with her husband Joel and her two boys, Jake (11) and Ayden (9). She also enjoys photography, pottery/sculpting, and riding her bike. Mrs. Garcia is very thankful to be part of this amazing community, and she is excited to serve the school in her new role.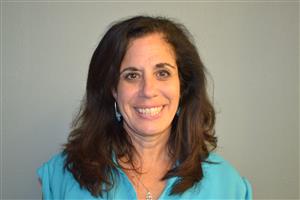 Michele Montgomery grew up in the Chicago area and has a Bachelor of Science degree in Education from Southern Illinois University. She also earned a Masters of School Counseling from Lamar University. She has 21 years of experience as a classroom teacher in LISD and Lovejoy ISD.
Mrs. Montgomery joins us as our PPCD Instructional Support person. She is married and has two very talented children, a daughter who works in Advertising/Marketing, and a son who is a professional trombonist. Hicks is very lucky to have her expertise in PPCD.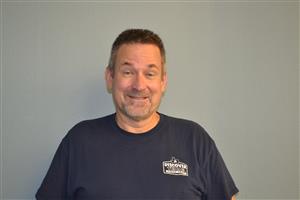 Mr. Sid Harris is a graduate of Southern Methodist University with a Bachelors of Arts degree, and he is a graduate of Northern Arizona University with a Masters of Education degree. Sid has 12 years of teaching experience, 10 in Arizona, and 2 at Parkway Elementary in LISD.
Mr. Harris is the 5th Grade Spanish Immersion teacher. He grew up overseas and speaks Spanish, Italian, and English fluently.
Mr. Harris is married and has five children, three girls that are married and have their own families, and two boys who attended Hicks and are now young adults. In his spare time, he loves to spend time outdoors backpacking, hiking, trail running and mountain biking.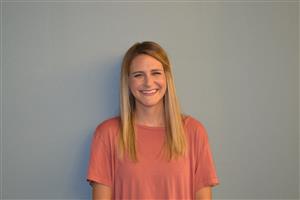 Mrs. Lauren Lubke has a Bachelor of Science Degree from Oklahoma State University in Elementary Education. She has taught Kindergarten for two years in Carrollton-Farmers Branch ISD and joins Hicks as the English teacher in 1st Grade Spanish Immersion.
Lauren is a product of LISD, having graduated from Hebron High School in 2011, Creek Valley Middle School in 2007, and Polser Elementary in 2004. In fact, she was a student of Mr. Martin's when he was the Assistant Principal at Creek Valley! She also made a lasting impression as a student in Ms. Klima's class at Polser!