Return to Headlines
Heritage Elementary Enjoys the Great Outdoors
The youngest learners at Heritage Elementary recently experienced a unique day of learning in the great outdoors. Students in Heather Bryan, Tamra Lambert and Kyleigh Price's Discovery Academy Pre-K classes participated in Outdoor Classroom Day.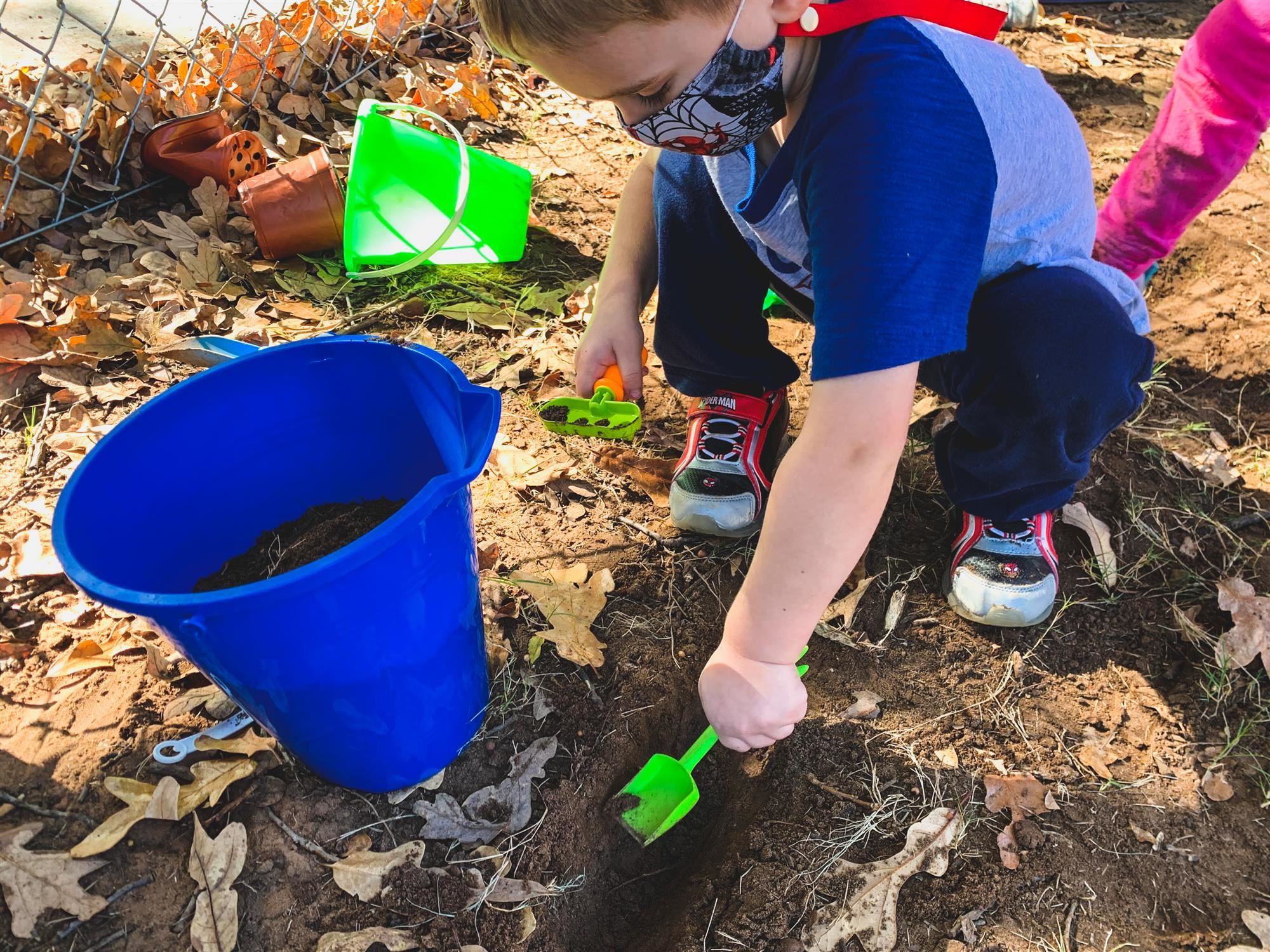 According to the campaign's website, "Outdoor Classroom Day is a global movement to inspire and celebrate outdoor play and learning, at home and at school. On Outdoor Classroom Day itself, which has two dates each year, teachers celebrate with a special day outdoors for their class."
For Heritage, this was the first time Discovery students participated in the special event and, according to Lambert, they loved the outdoor experience.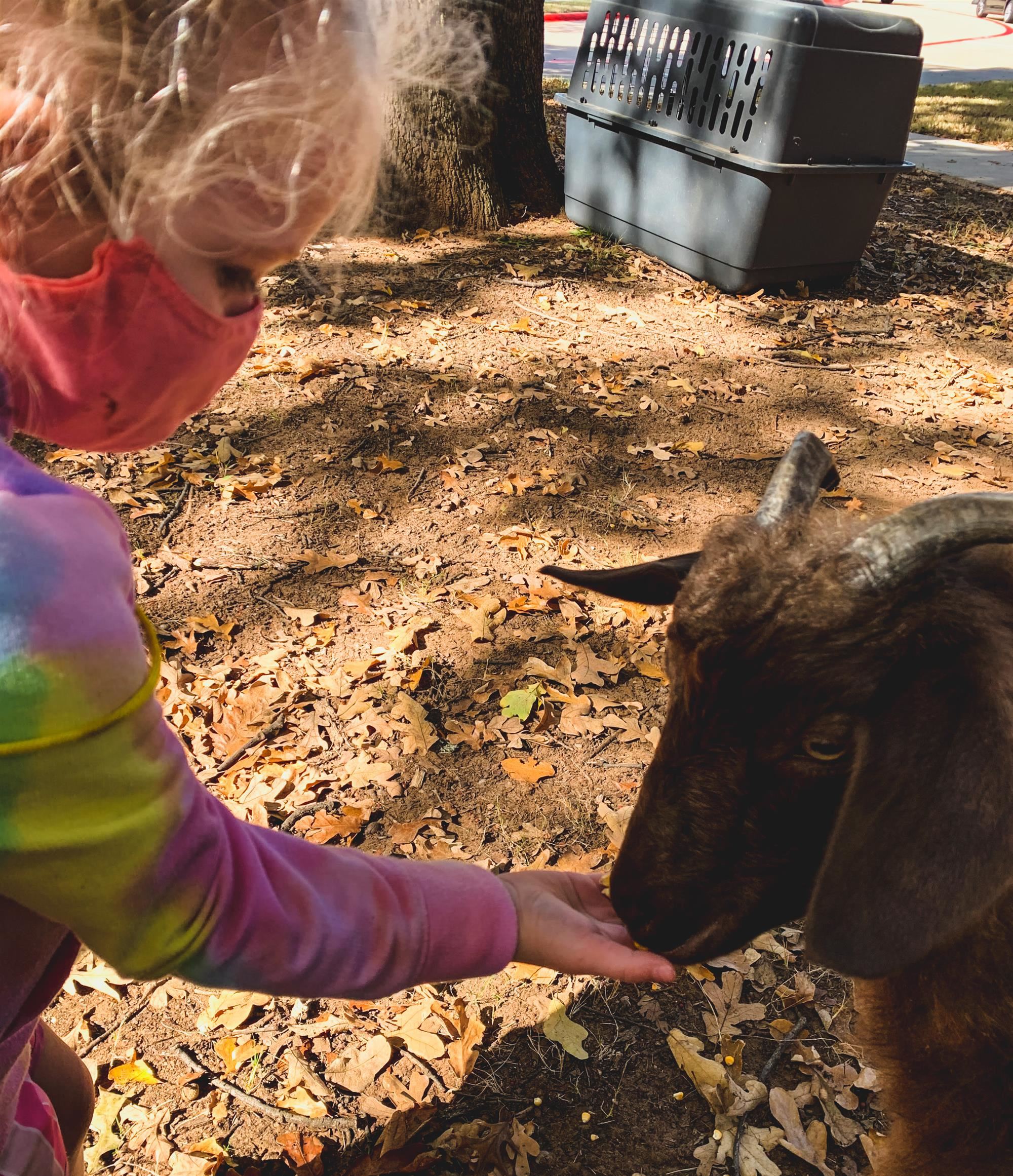 "It was exciting for them to attempt new activities and some familiar activities outside of the classroom," Lambert said. "Some of the highlights were petting live animals (like a chicken and goat), writing on a classroom window with dry erase markers, painting on butcher paper hung on the brick wall and eating a special s'mores snack at the picnic tables. The weather was wonderful and the children spent several hours outdoors without ever asking to return inside."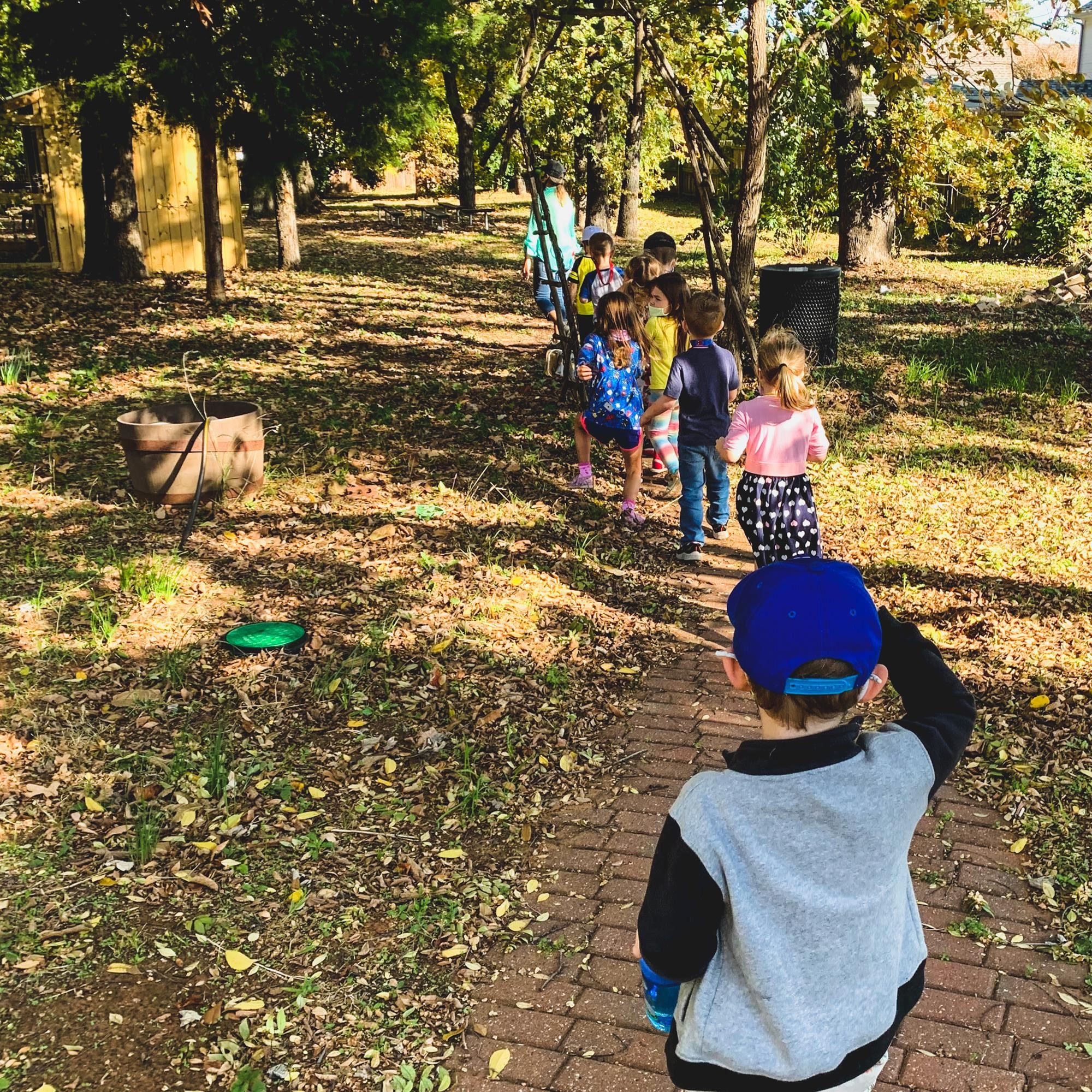 After going home for the day, many students shared their day with their families, some even calling it the "best day ever."
"It made us smile to know that we were giving them some fresh air and allowing them the opportunity to explore and create in a different space," Bryan said. "We are planning on making this an annual event with our Pre-K classes. The teachers, staff, parents and most importantly, the students had a blast exploring, creating and learning outdoors."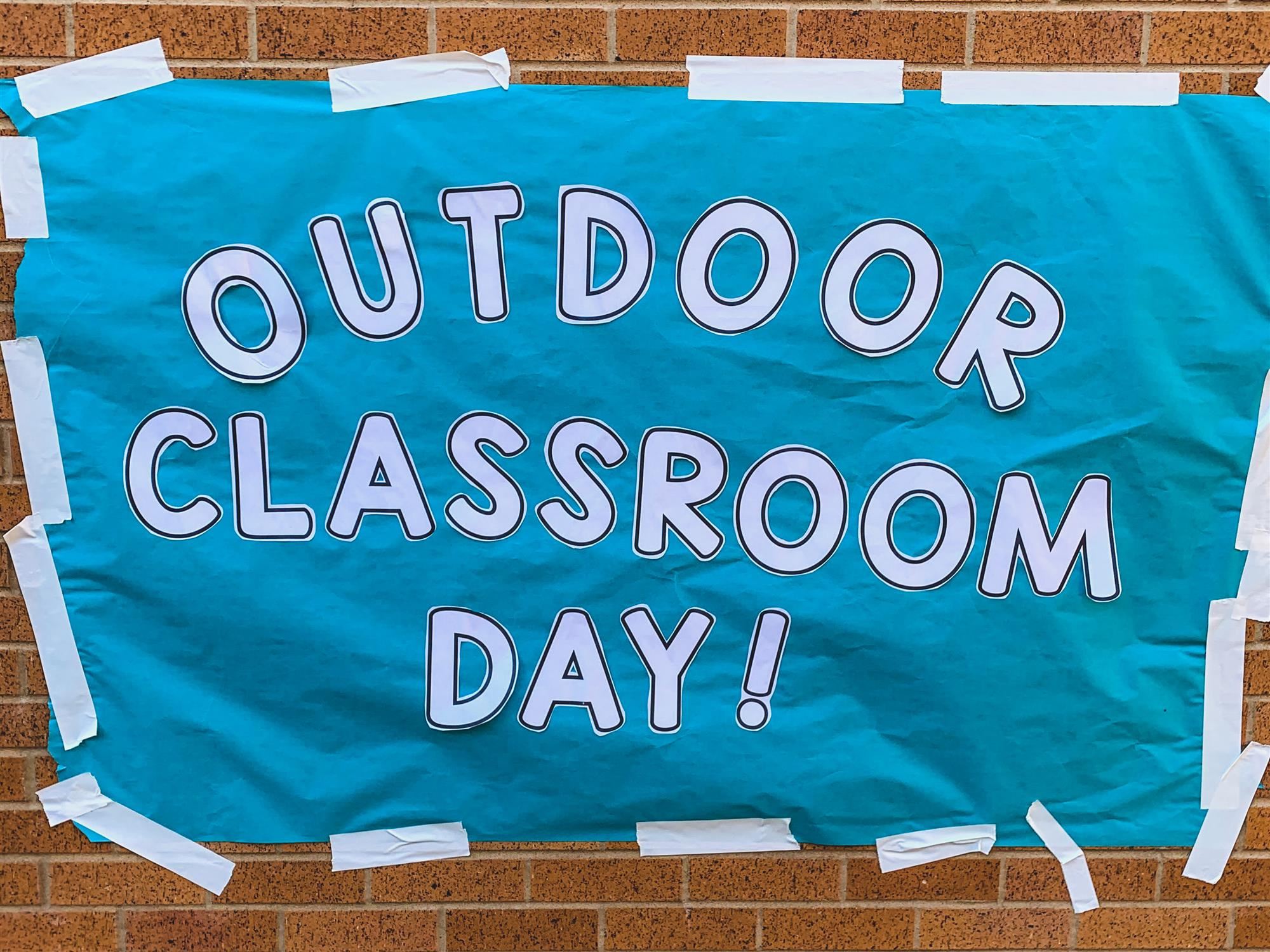 The next official Outdoor Classroom Day will be in May, but the movement encourages more outdoor-time throughout the year too.
"As of 2019 year, more than 9,681,826 children have taken part in Outdoor Classroom Day," Bryan said. "We enjoyed feeling like we were a part of a global classroom movement."
This year's official campaign theme was #LovetheOutdoors and it looks like, for Heritage Discovery Academy, the students certainly did.
---
Lewisville ISD's Pre-K program serves curious and eager minds with hands-on learning experiences aimed at nurturing a love of learning. Every Pre-K class in LISD has a certified teacher and a trained paraprofessional who work together to provide enriching experiences for students. Learn how to enroll by visiting the LISD Pre-K website. Follow along with #LISDpk on social media to see more throughout the year.